Cheyna and Nolan met when she was a freshman at the University of North Carolina and he a senior at Duke University. On February 2, 2011, Nolan had just finished playing in a basketball game in Maryland when an opposing team's fan Tweeted something very offensive about him. Cheyna happened to come across the Tweet and without hesitation she Tweeted the guy back about how rude and uncalled for his message was. Later that night she was half asleep when she heard her phone ding. Nolan had slid into her DMs on Twitter to thank her for defending him even though they didn't know each other. He joked about how they were rivals, Duke vs. Carolina, and one thing led to another. The next day, they went out grabbing food together and the rest is history. Six years later and this destined pair united with a modern and sentimental wedding at Duke University. Check out their special day, captured by Brookelyn Riley Photography.
Bride's full name, age, and occupation: Cheyna Elliott Smith, Security Forces Officer - U.S. Air Force
Groom's full name, age, and occupation: Nolan Derek Smith, Director of Basketball Operations - Duke University Men's Basketball
Photography: Brookelyn Riley Photography
Place of residence: Durham, North Carolina
Wedding date: August 5, 2017
Wedding location: First Presbyterian Church - Durham, North Carolina, Duke University Cameron Indoor Stadium - Durham, North Carolina
Honeymoon Destination: Jamaica & Cayman Islands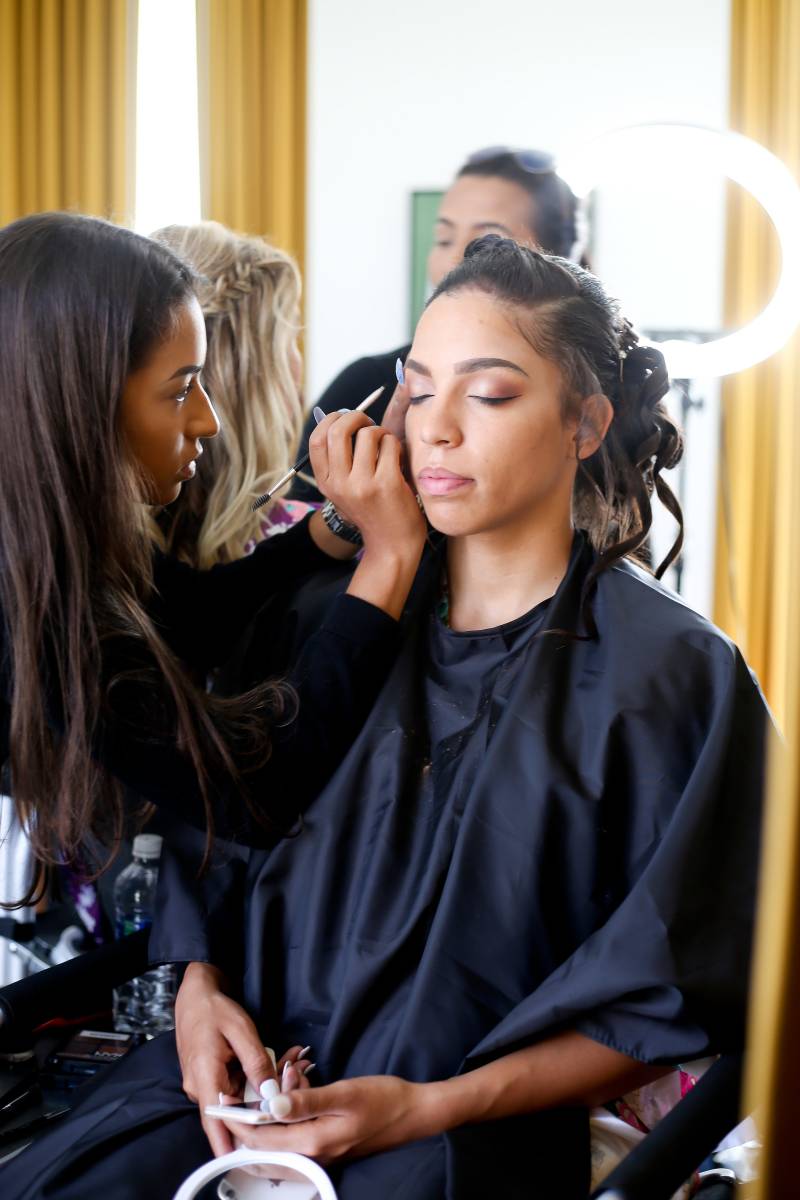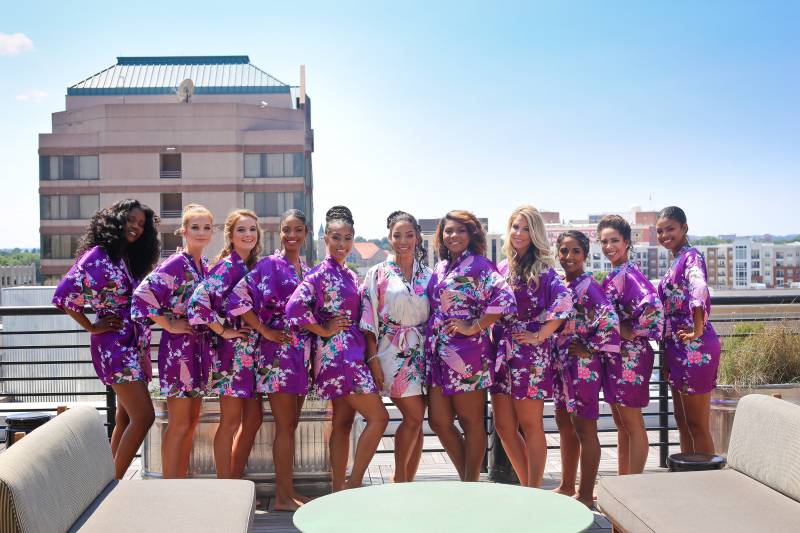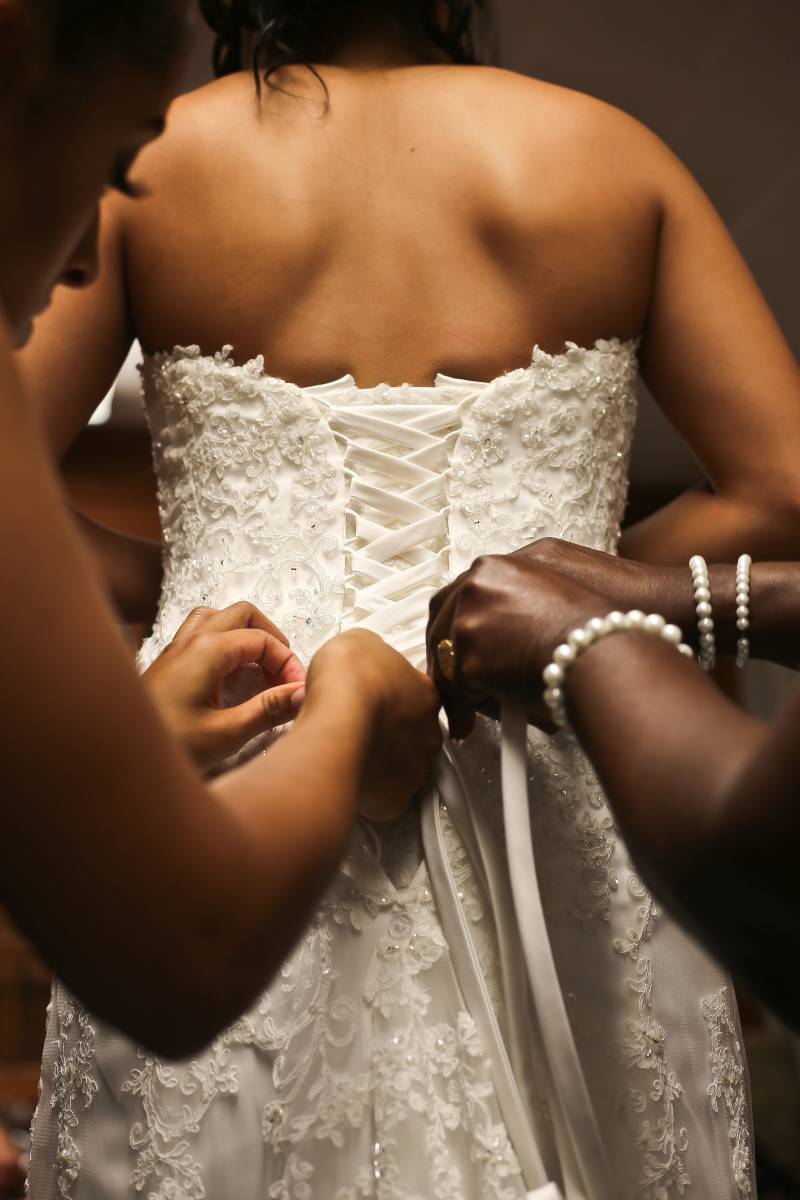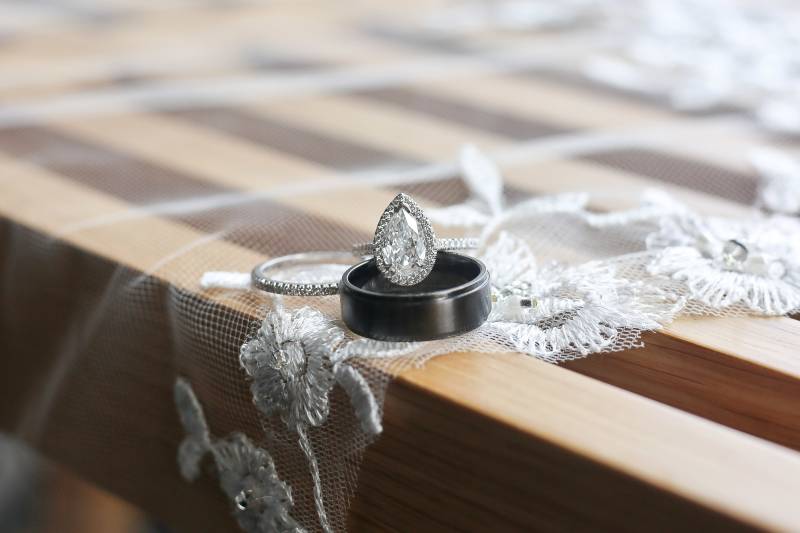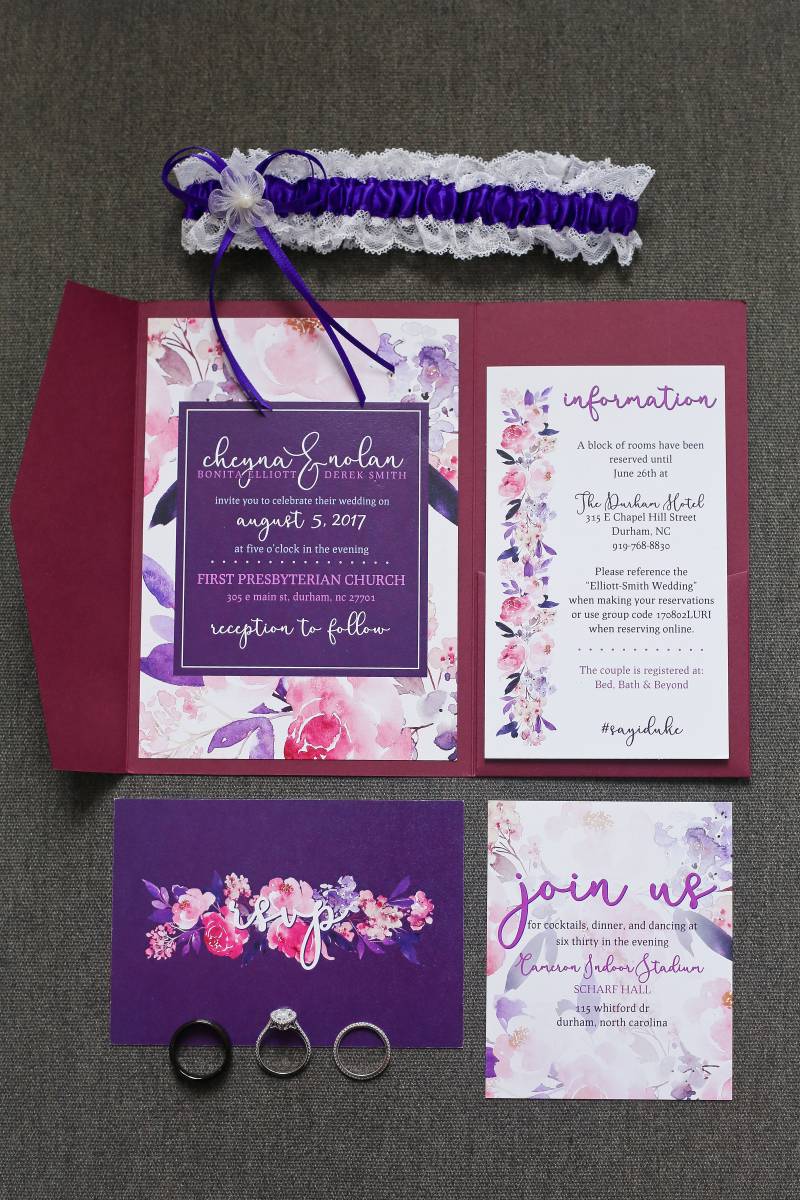 Engagement story:
In September 2015, I went on active duty and was stationed in Great Falls, Montana. With me just getting there, I didn't expect to go home for Christmas but about three weeks out, I found out I was able to so in time for the holidays. I told Nolan I wanted us to do a Christmas photoshoot with our puppy, Kobe, we had just gotten earlier that year. He let me choose where - I chose the Duke Gardens, Duke Chapel and Cameron Indoor Stadium. At first, he wasn't excited for a photo shoot, I don't know many men that are, but I talked it up - which ended up working in his favor - and he even let me choose my own photographer, Brookelyn.
We went to Duke Gardens first then to the Chapel and at that point the humidity had completely ruined my hair so I was ready to be done with the shoot and just say forget Cameron but Nolan insisted that since he had already paid we might as well do it. We got to Cameron and Nolan had to "use the bathroom," which ended up being his way to stall until our family and friends were situated. When we walked into Cameron the lights were off and Carol, a close friend of mine that had come along with us, went to go turn them on but in the meantime Brookelyn wanted to get pictures in the dark, which confused me. It wasn't until I tried turning around that I realized something was about to happen. He grabbed me and held on so tight and kissed me and wouldn't let go (this gave the family and friends time to walk in behind me). When he let go and I turned around and saw our family and friends and he was down on one knee and the rest was the beginning of our fairytale.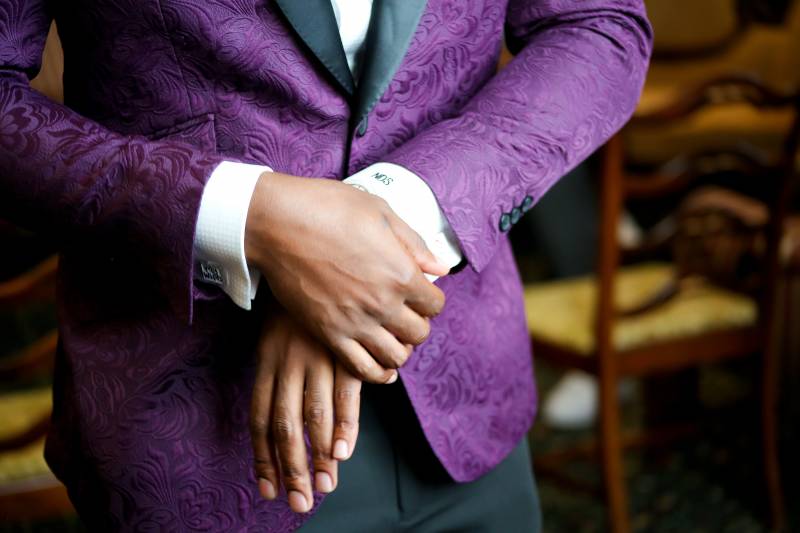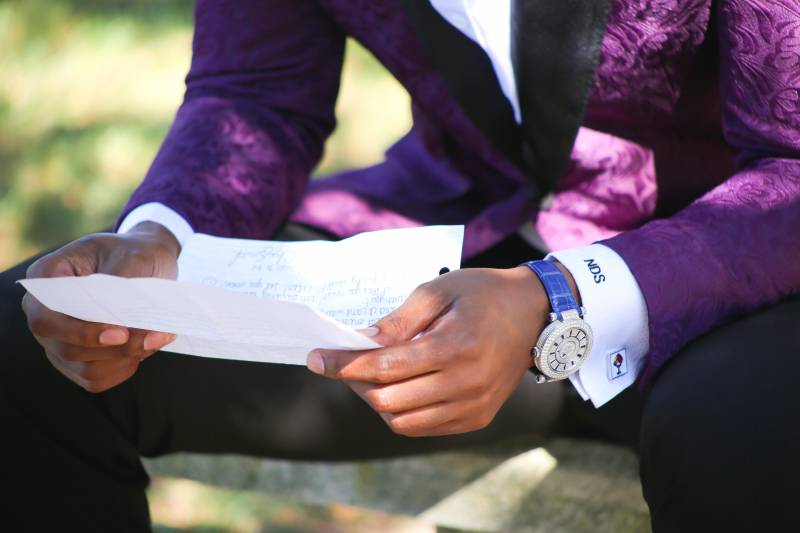 From the Bride:
Leading up to the day was stressful but only because I was planning a wedding from almost 2,200 miles away. On the big day, however, I honestly wasn't nervous or anything the entire time leading up to the ceremony. I was excited and couldn't believe the day had finally arrived. Naturally, before walking down the aisle, I was filled with emotions but the entire day was so perfect and even if I could, I wouldn't change a thing.
From the Groom:
It was one of those surreal moments that go by way too fast. You're surrounded by family and friends all there to witness you marry the love of your life and then you blink and it's over.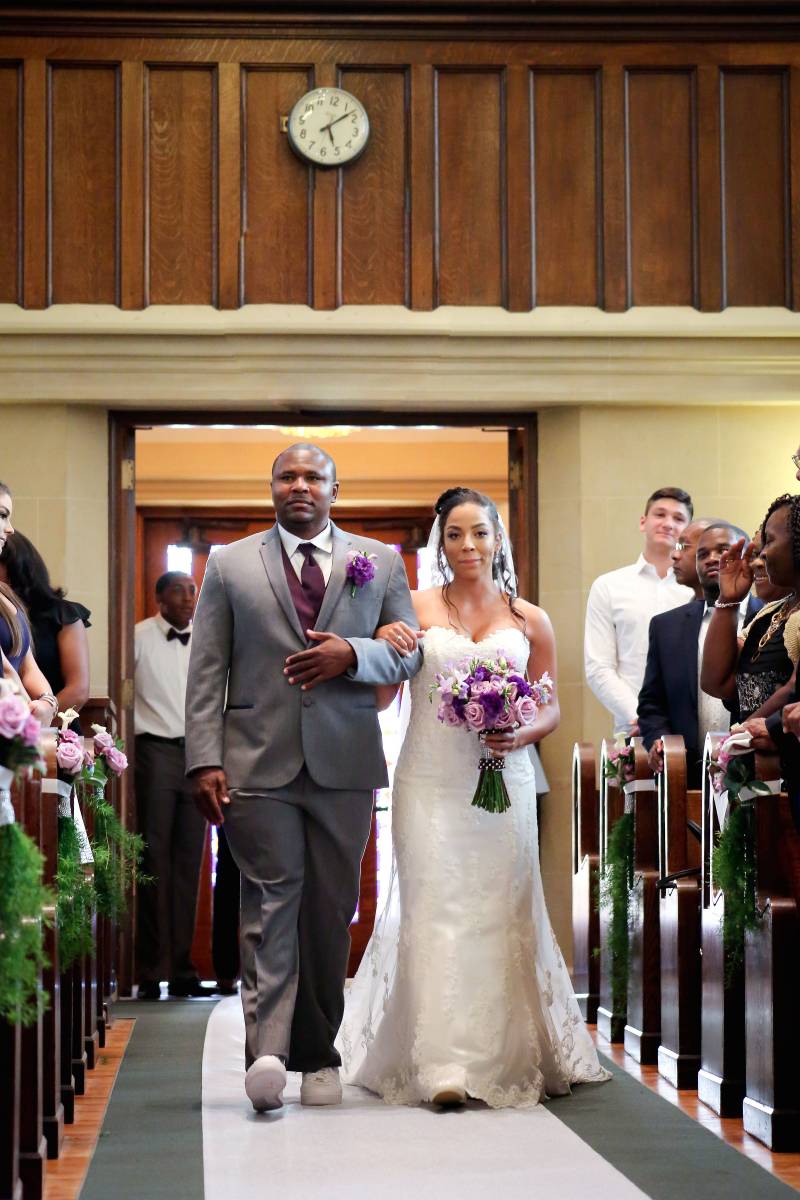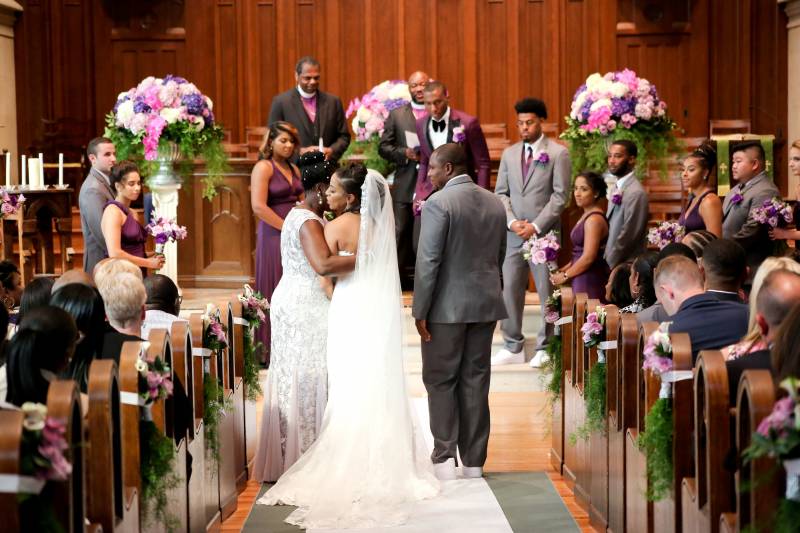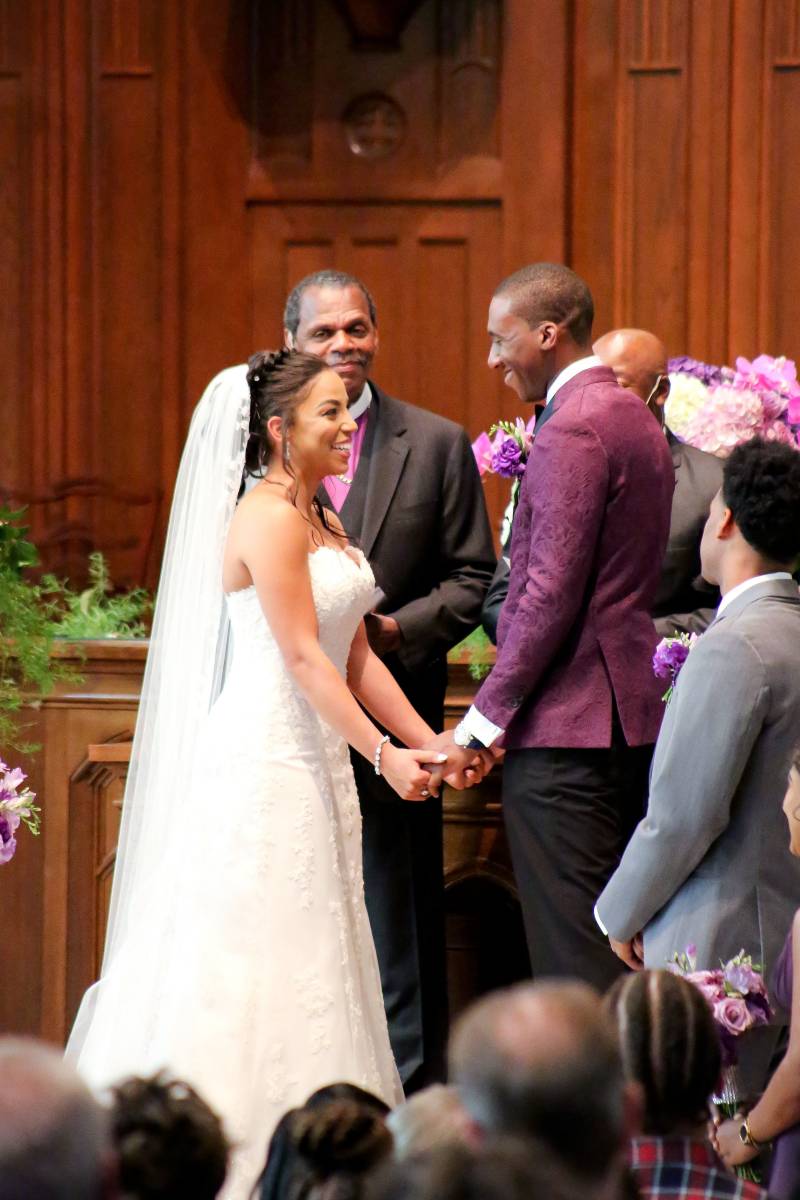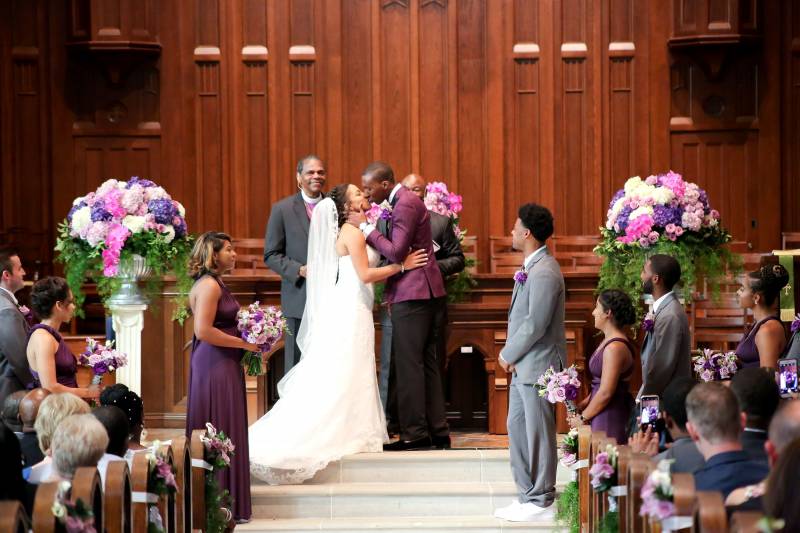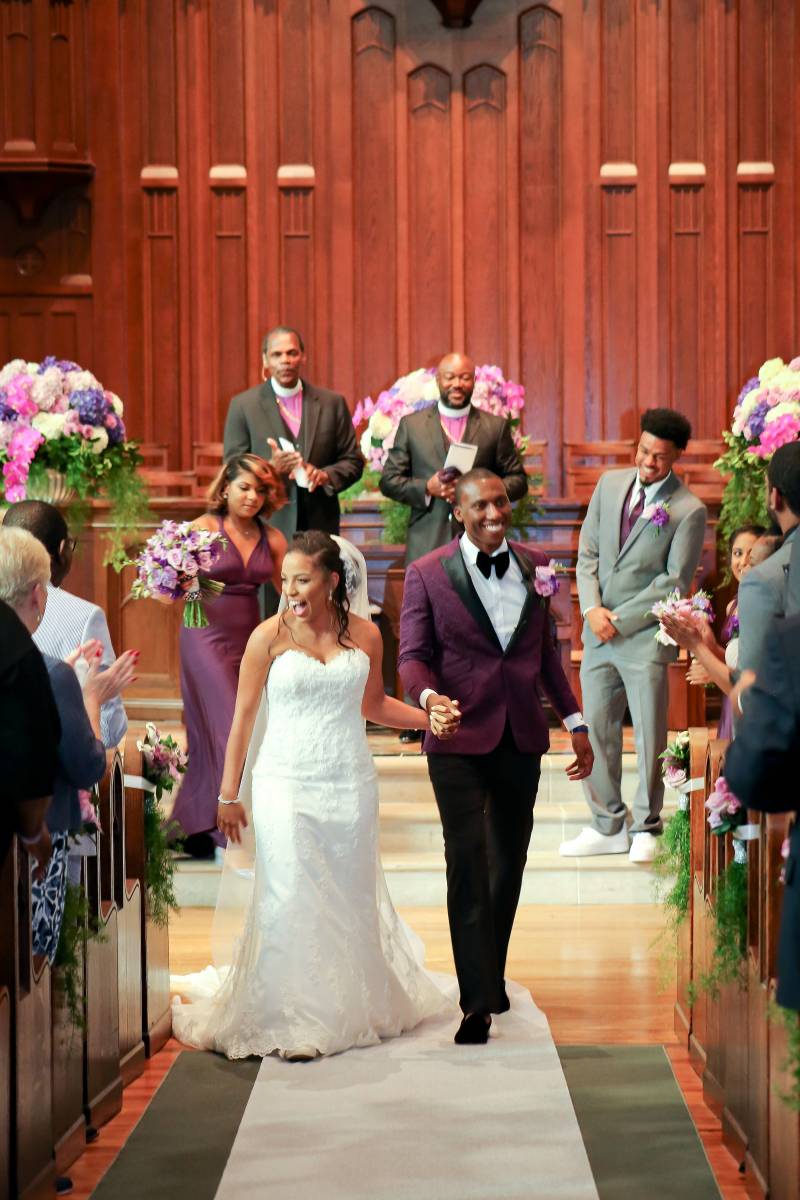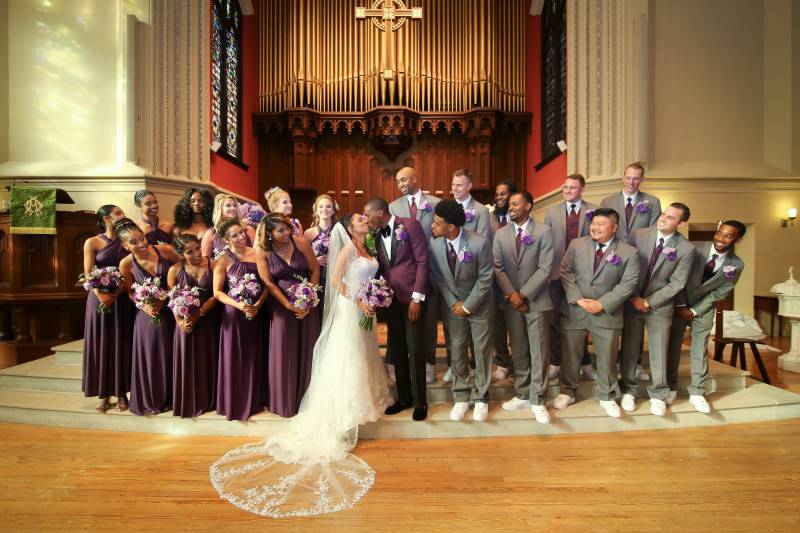 Your most memorable moment:
For Nolan, being introduced as Mr. & Mrs. Smith for the first time and for me, the vows and the reception. The reception was most definitely unforgettable. We didn't want the traditional wedding reception with the traditional songs, instead we wanted a big party and that's exactly what it was!
Wedding song:
For our entrance, "When I Saw You" by Mariah Carey played; for our first dance, we chose "You & I" by John Legend. I'm a huge Mariah Carey fan and knew from the moment I first heard "When I Saw You," that that'd be the song I walked down the aisle to. "You & I" is Nolan's favorite because it makes him think of me.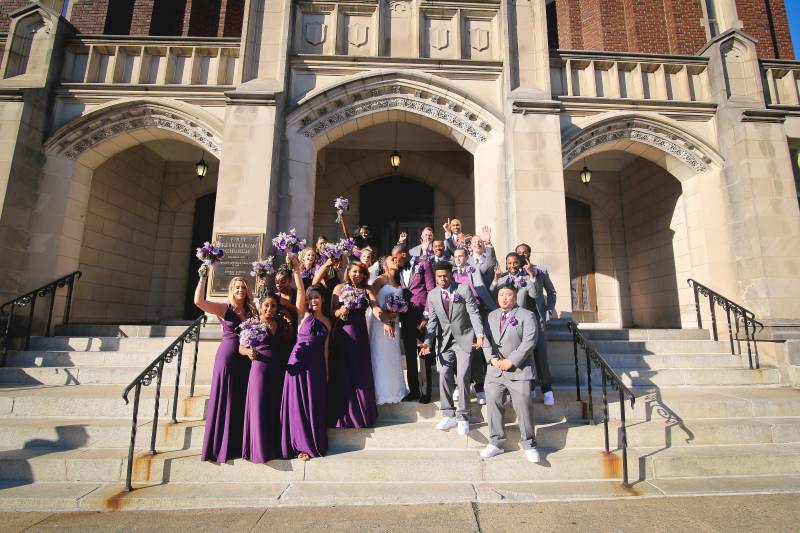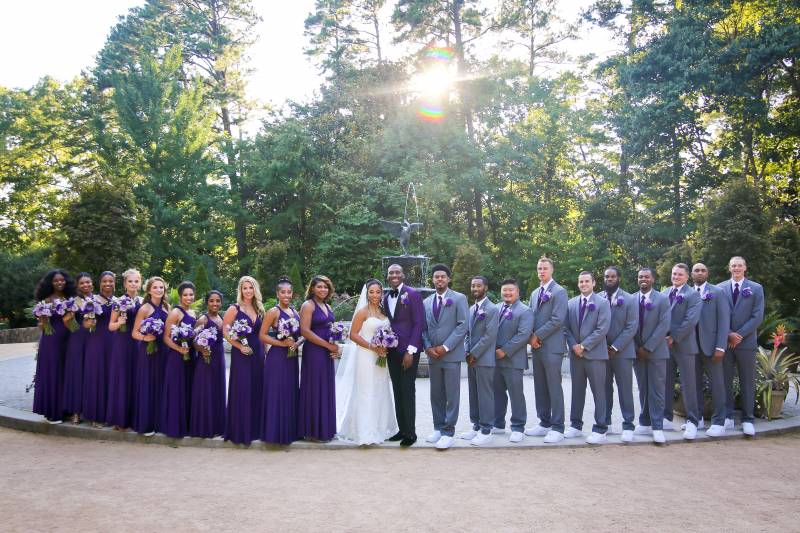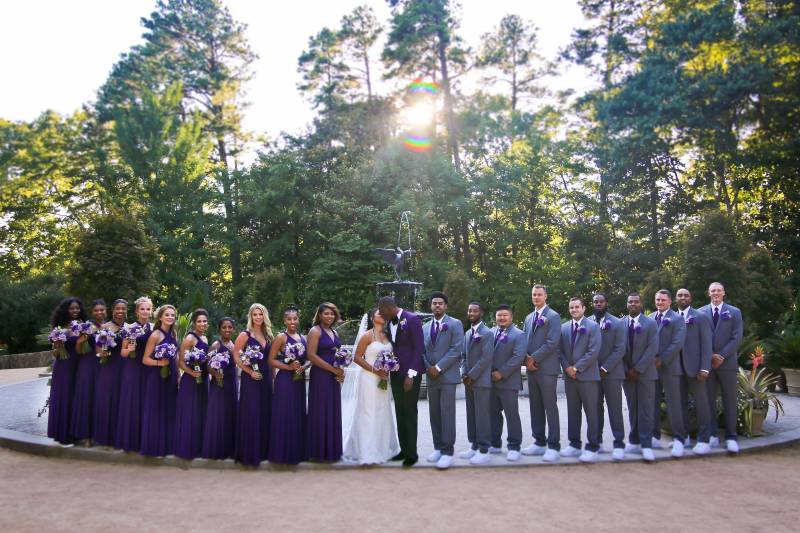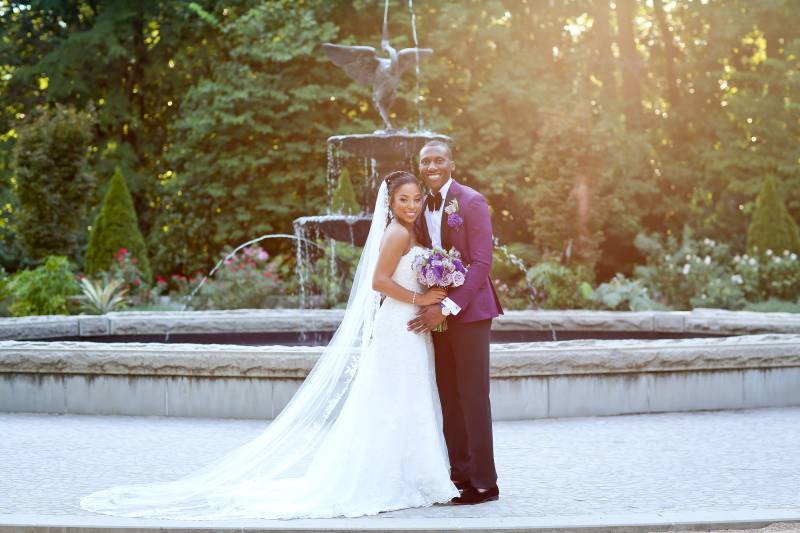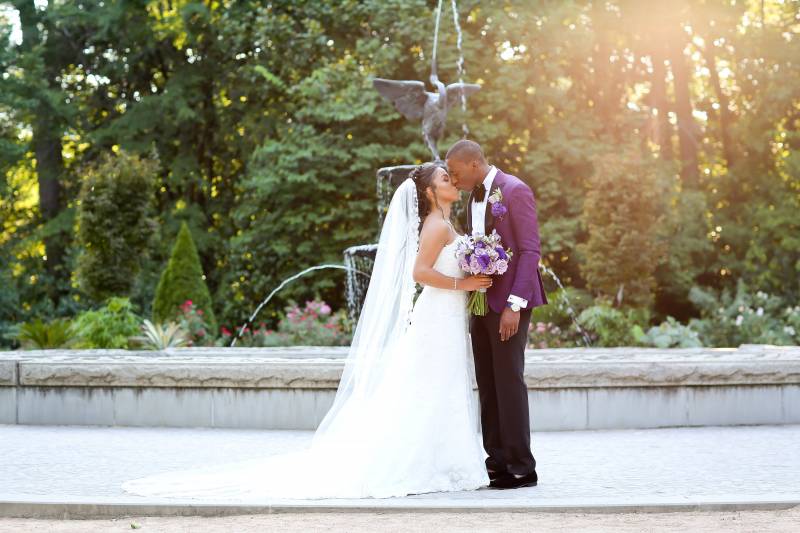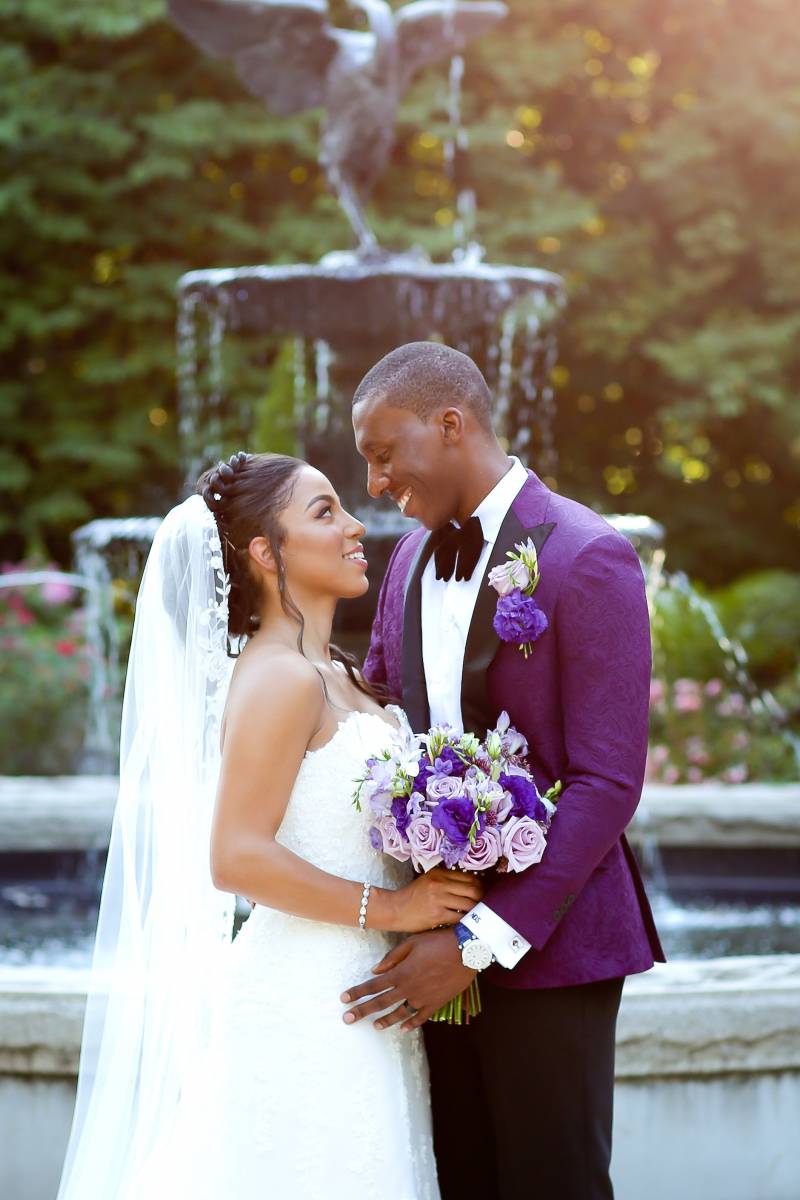 What makes your love special?
Nolan and I didn't date the entire time we've known each other. We built a strong foundation on friendship first and grew from there. Our love is special because it wasn't rushed. We knew we both had a lot of growing to do individually and gave each other the space to do that while still maintaining a strong friendship where we were extremely comfortable and open with each other. It may sound cliche but we're truly best friends first, which makes the relationship aspect that much better.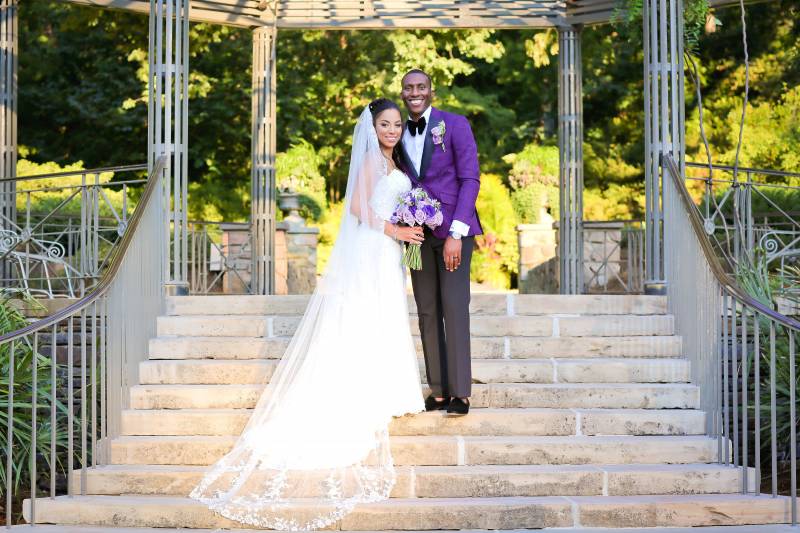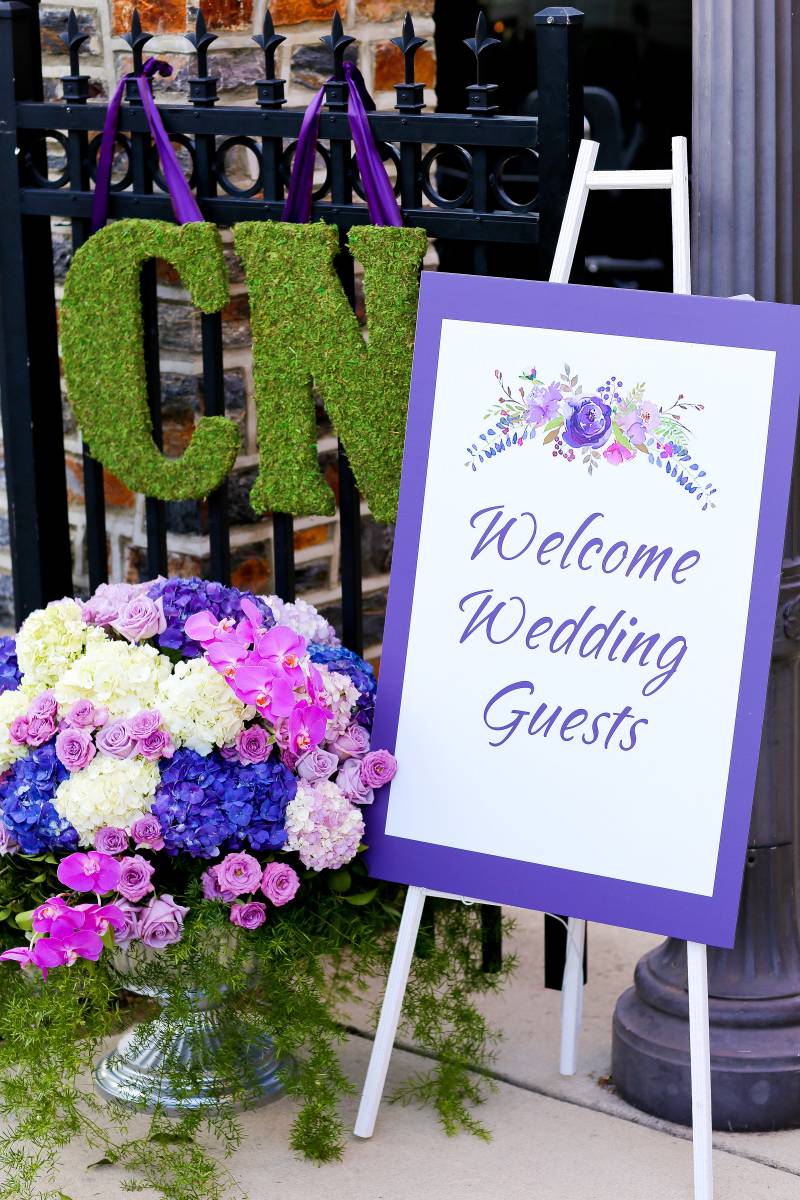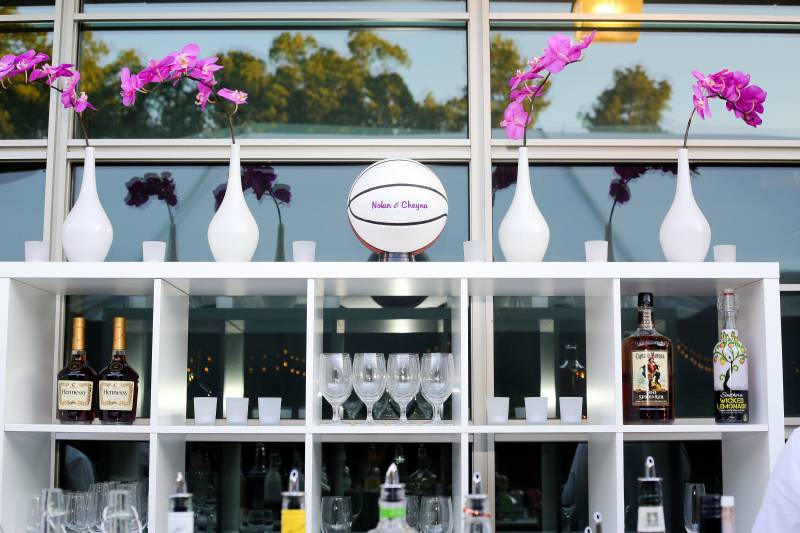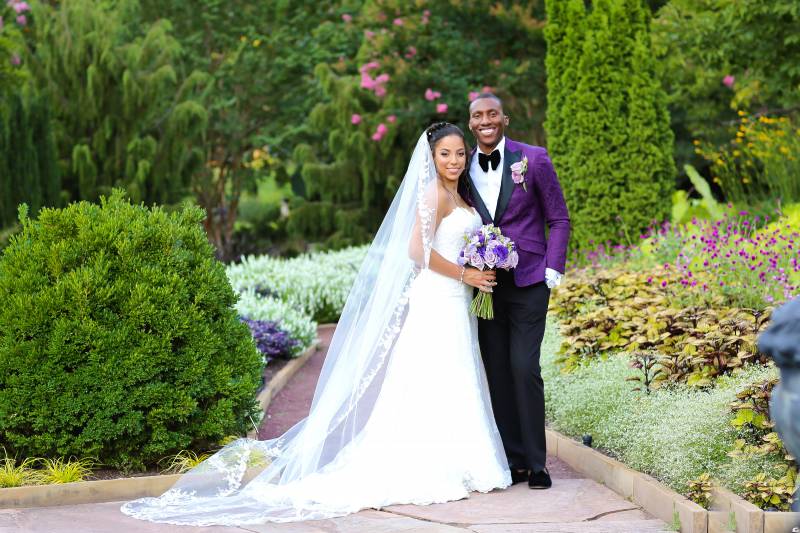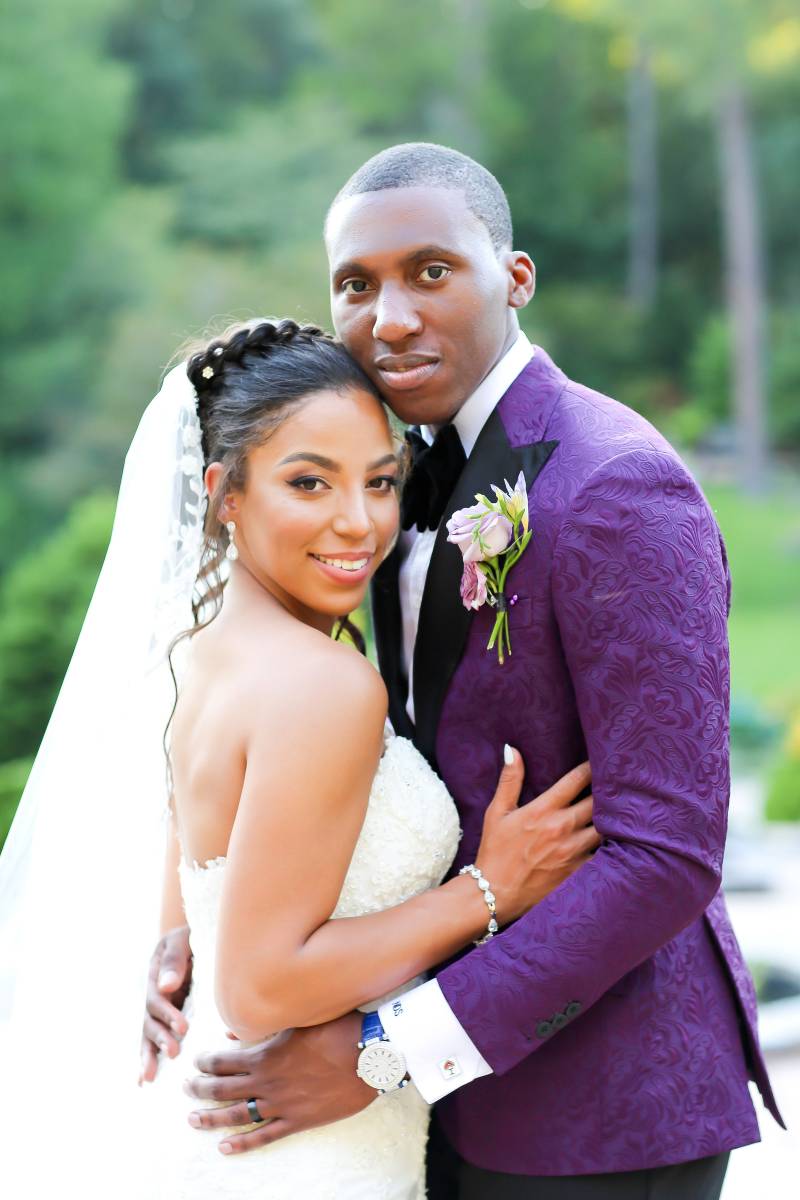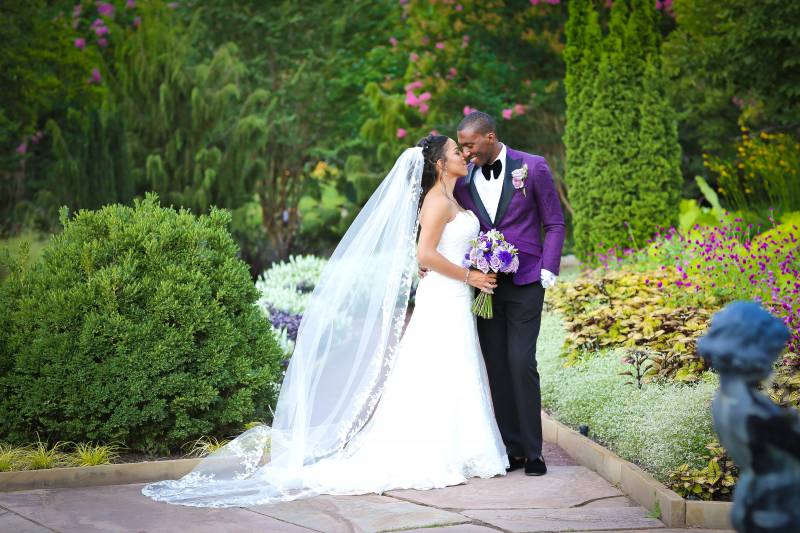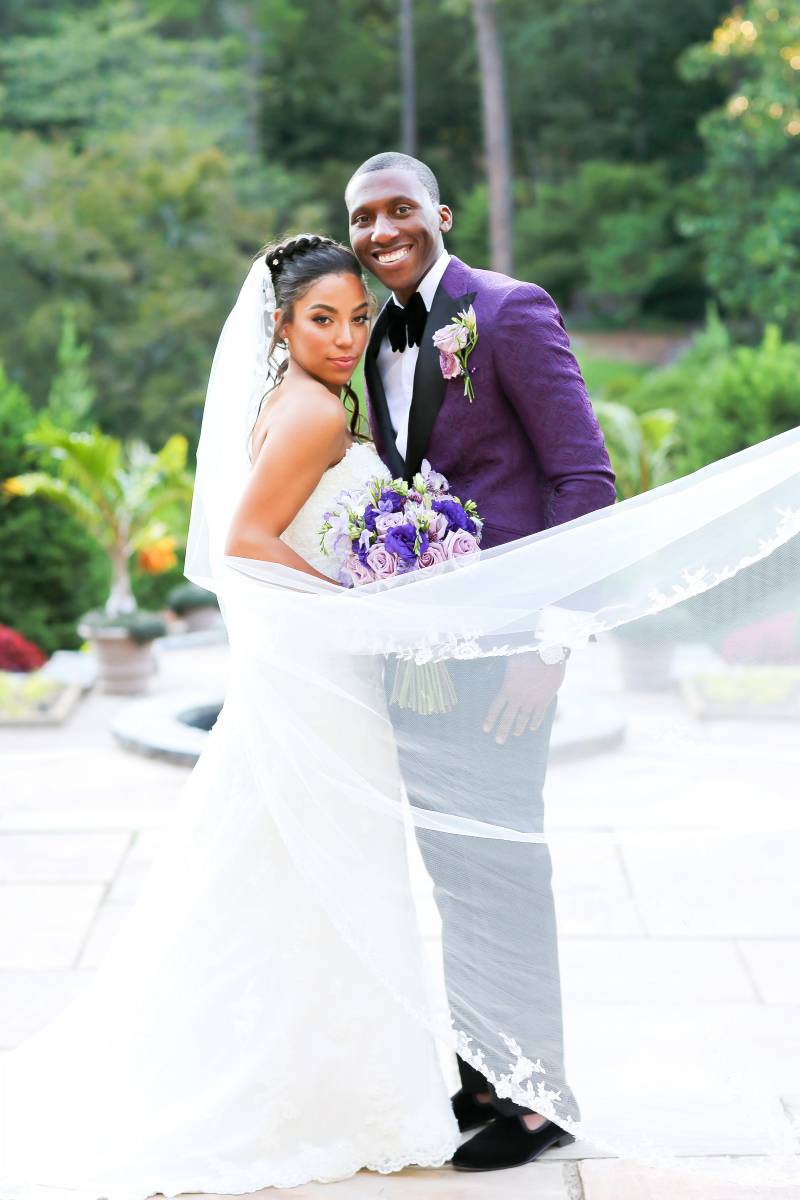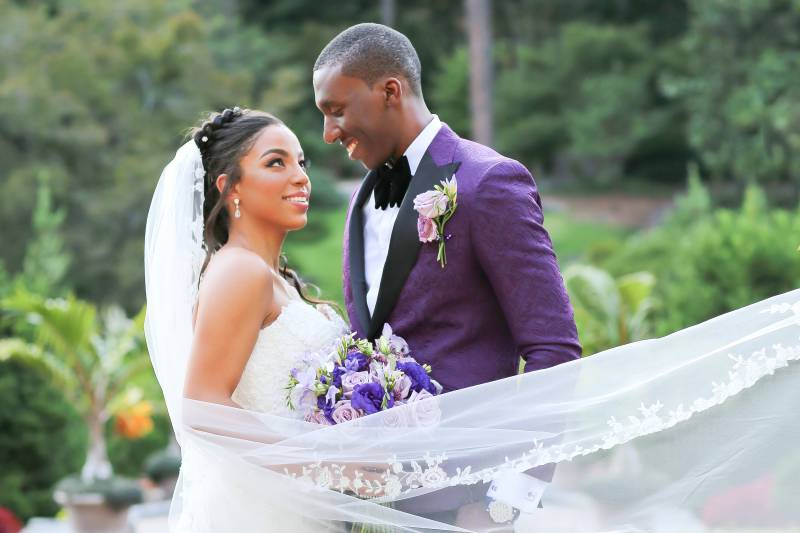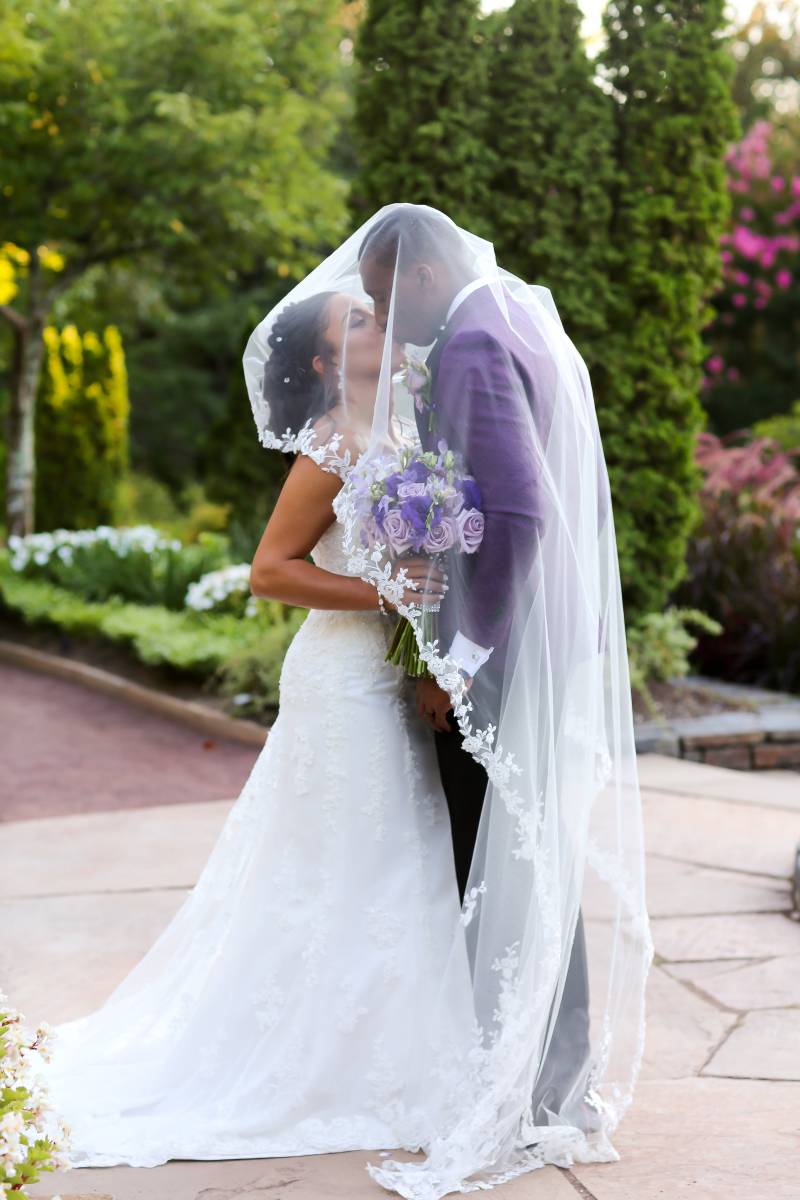 Favorite wedding detail:
My cousin, Kellie Washington, created a perfect wedding program. I struggled with deciding on programs. We didn't want them to be your traditional wedding programs and I had no sort of insight of what I wanted, so my cousin, being the creative genius she is, thought of the perfect idea - make it social media based since we met on Twitter - and gave us a perfect product everyone loved. Not only that, but we loved the flower arrangements by Art of Motion's Christie DeFrancesco. Our favorite flower arrangement was at the reception where Christie hung a vase upside down with flowers flowing out of it onto our gift table. Absolutely breathtaking!
What are you most looking forward to as a married couple?
We're looking forward to continuing to grow together through the years while creating unforgettable memories.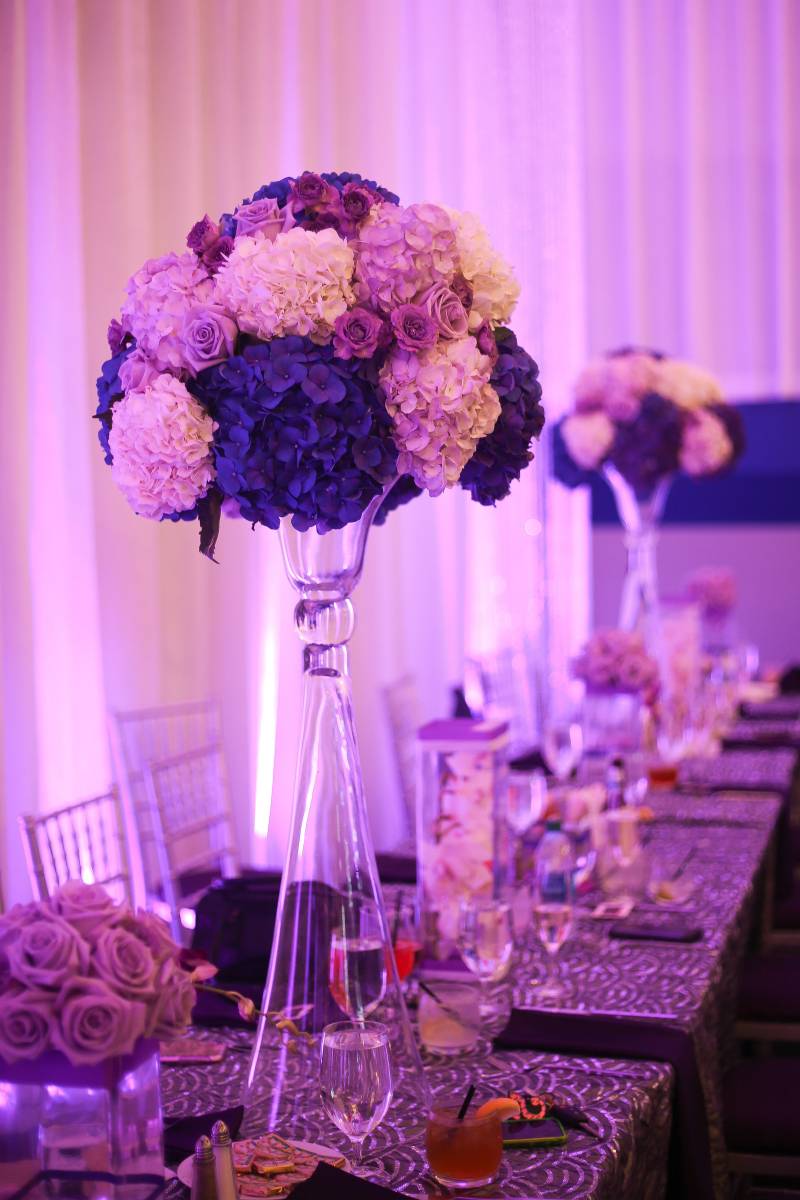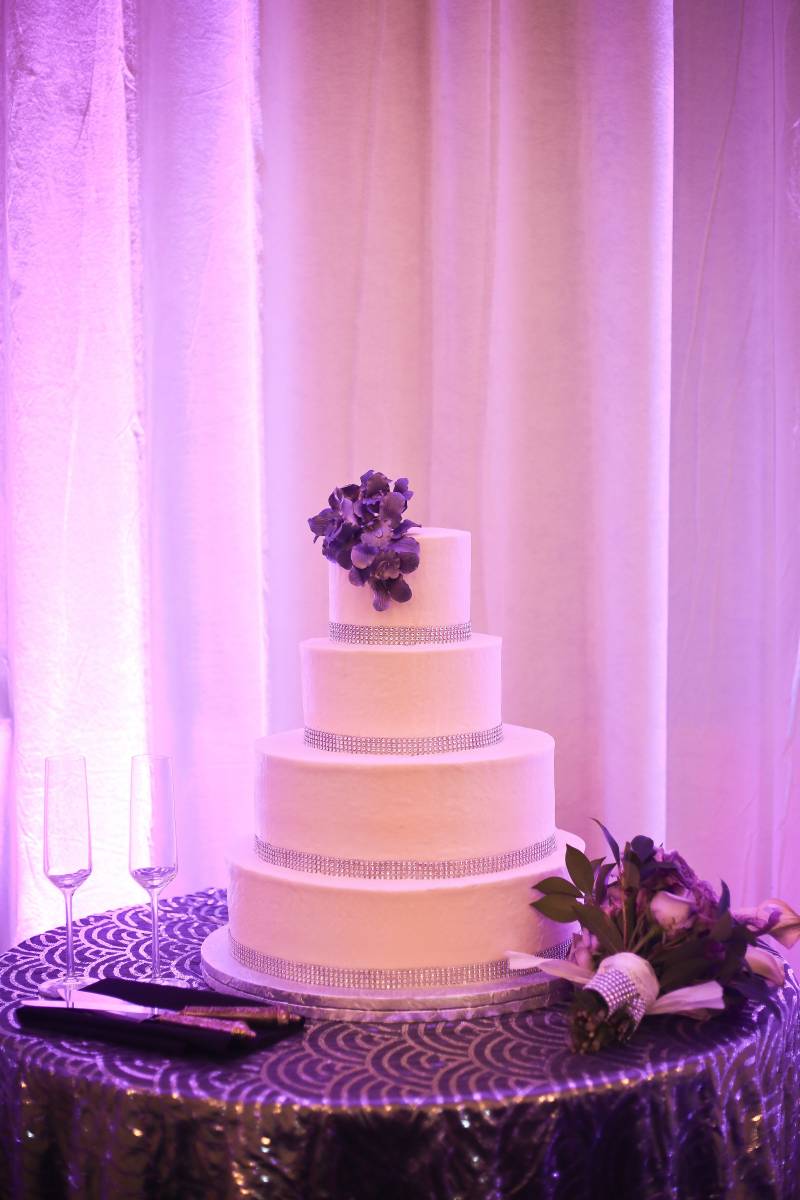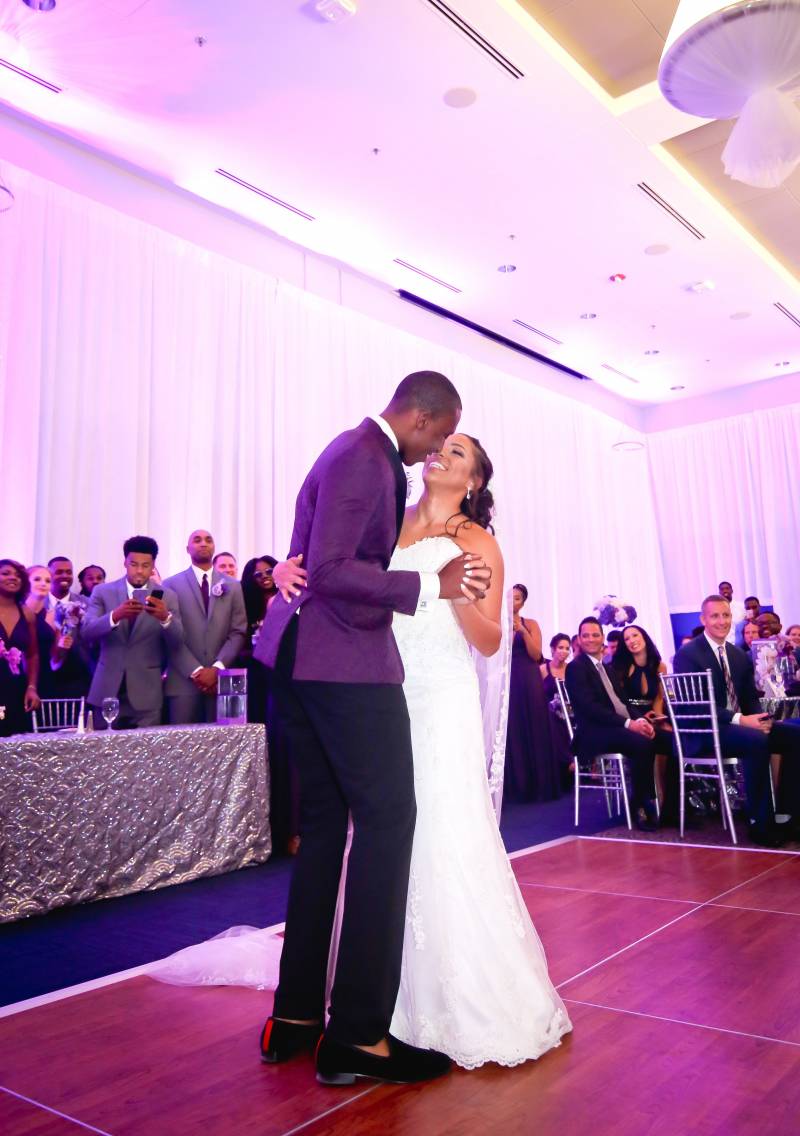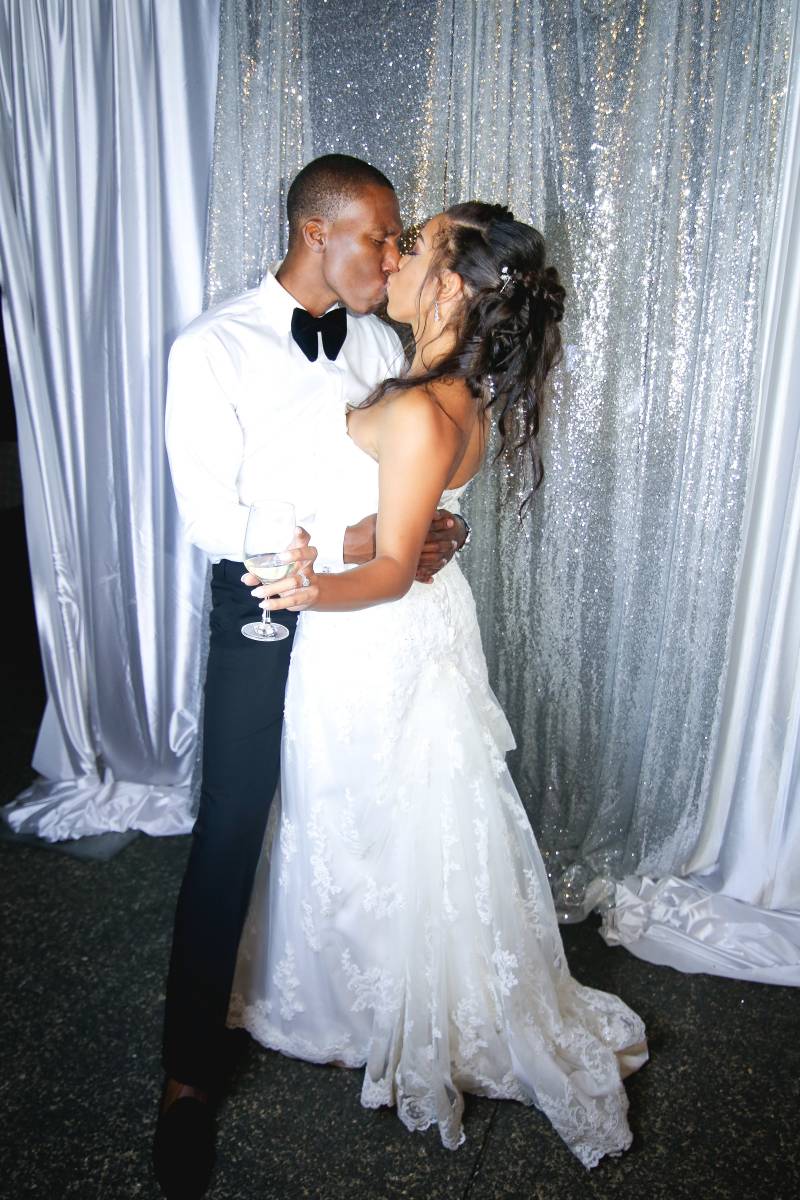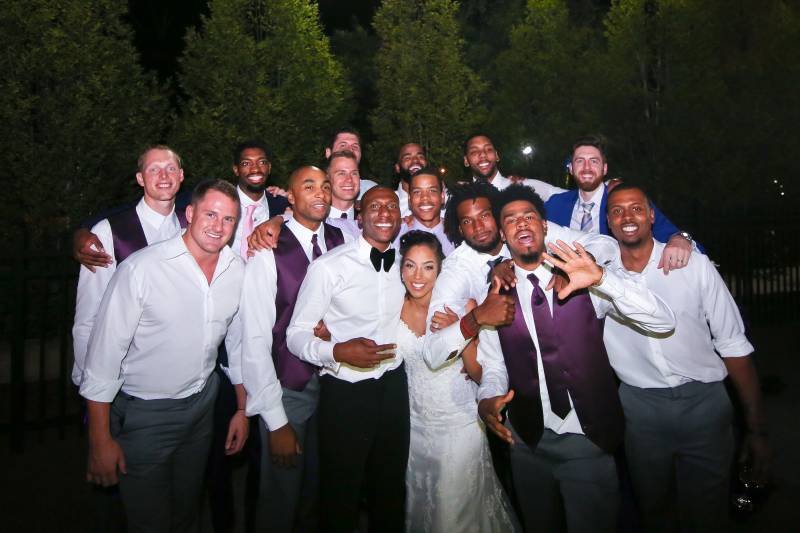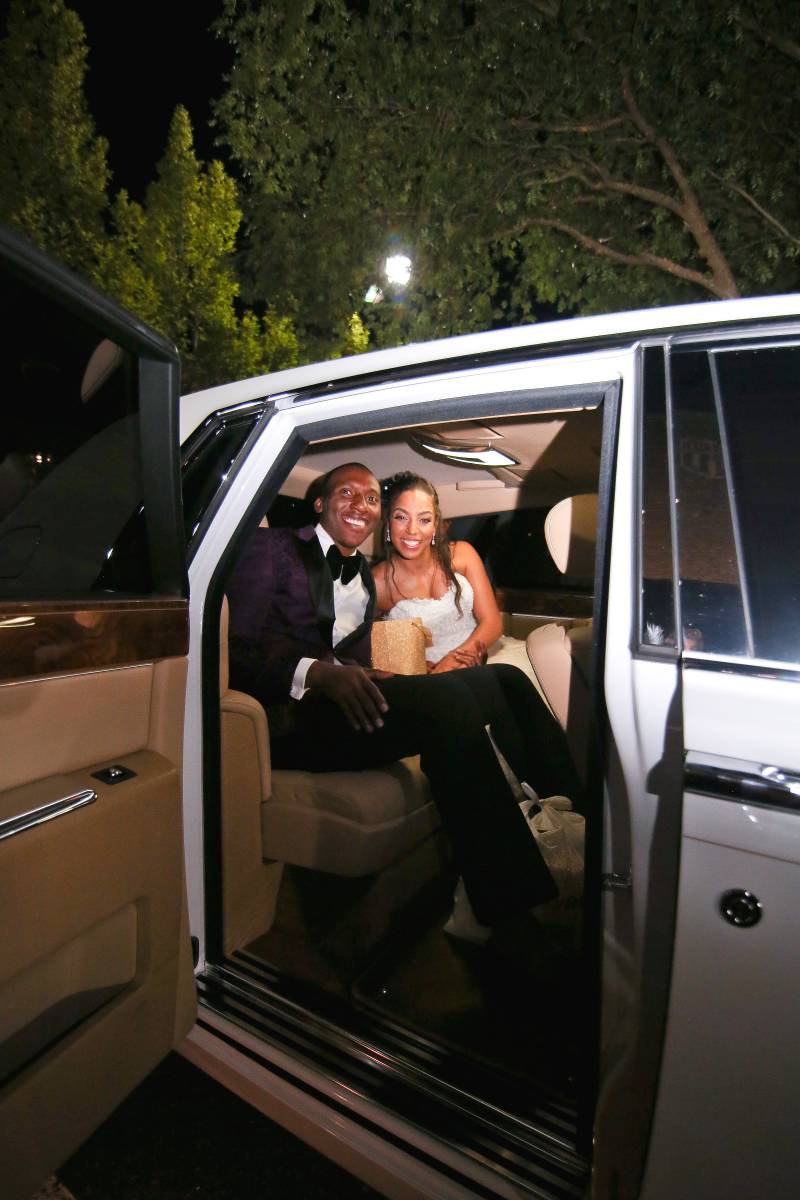 Advice for a Bride and Groom on their wedding day:
Be in the moment and Cherish every second of it because time truly will fly by. Lastly, make time to eat!
Please feel free to include any other interesting anecdotes from your big day:
Shout out to Debbie Savarino for bringing our wedding and reception vision to life and to our good friend, Mike Posner, for his surprise performance during our reception.

Congratulations to the happy couple! We wish you many years of wedded bliss!