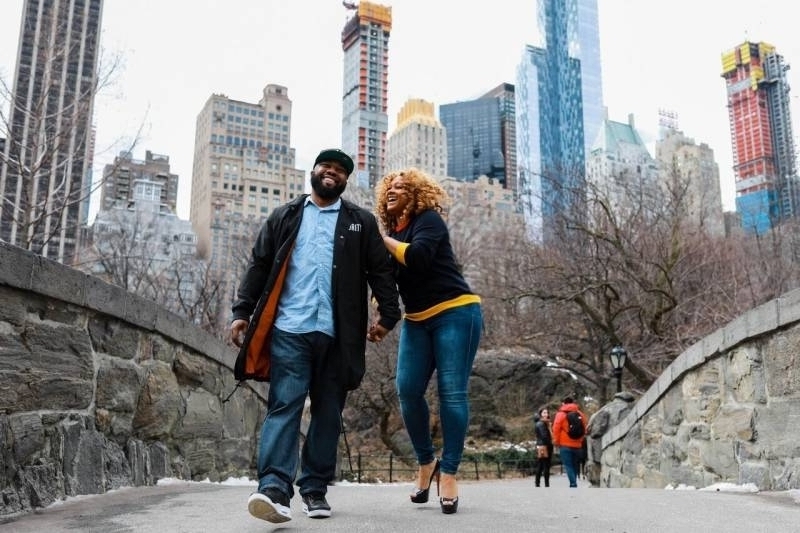 Mecca Moore and Antoine Henson are the quintessential New York couple with a big city love story to match. The two met during a night out at a New York city lounge. Mecca was out with a group of friends when a mutual friend introduced her to Antoine. The two didn't exchange information that night but they kept bumping into each other at different events and restaurants around the city. After many serendipitous meetings, the two finally exchanged information and a year later became friends. In late 2014, Antoine asked Mecca out on a date. Their first date was a fun one, an evening out at the circus. Shortly after, their friendship blossomed into a full blown romance. Fast forward to today and these two love birds are just two weeks away from saying "I do! on March 31, 2018 in New Jersey! Mecca and Antoine will be sharing their special day with all of you as we'll get to share moments from their wedding day LIVE on Instagram. Read more about our 2018 Black Bride Live Wedding Couple and their beautiful love story below!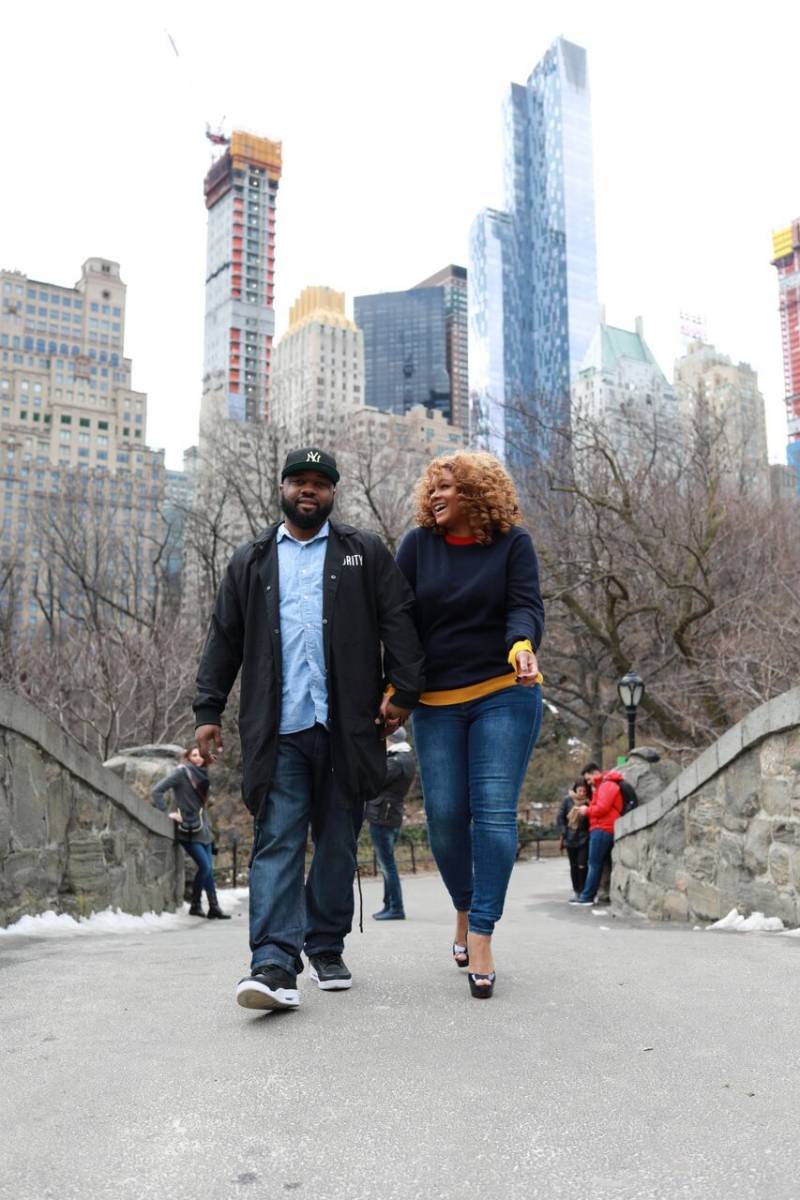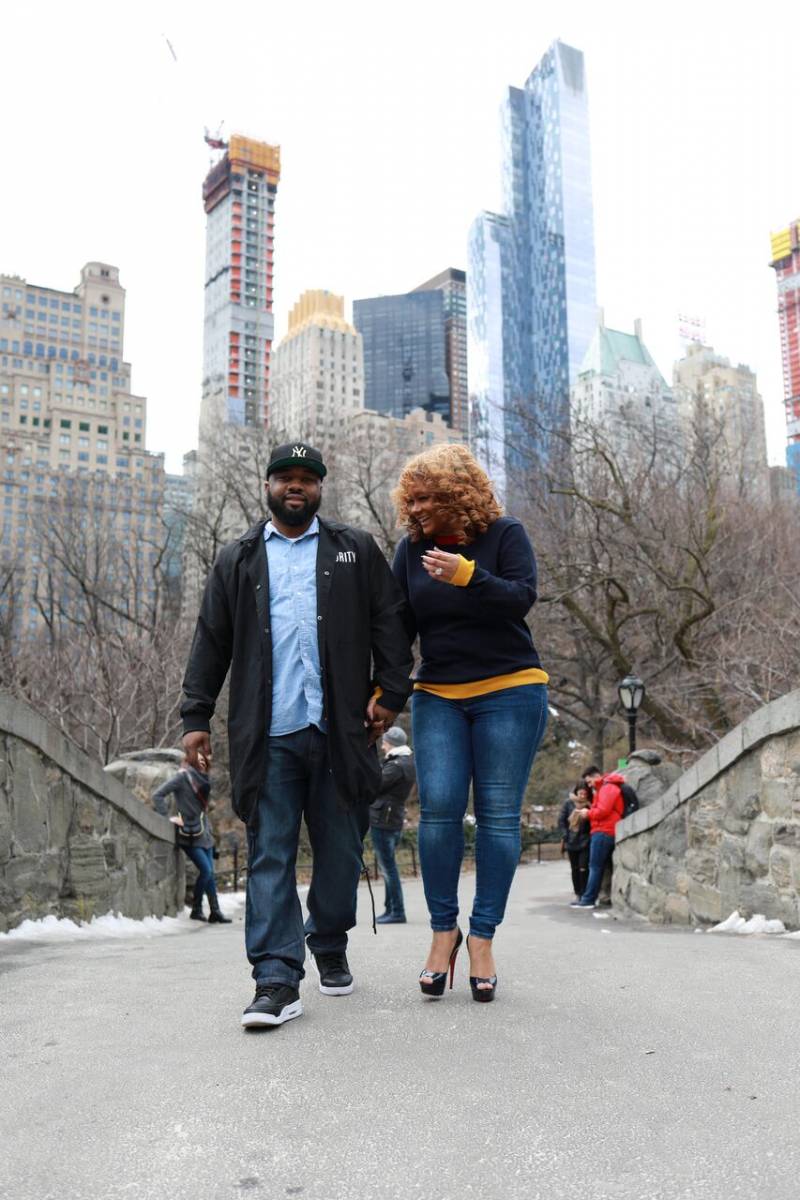 Proposal Story:
We LOVE to travel. We take about 5-6 international trips each year since we've been a couple. While in Italy (2015) Antoine and I talked about a lot of things but marriage was definitely a part of the conversation. We were in Rome and had planned a day trip to Venice and he arranged for us to take a Gondola ride. I should've known right then something was up. While on the Gondola he was acting so strange. Looking back I could tell he was nervous and just wanted everything to be perfect. In the middle of the ride he looked at me and said I love you and asked me to be his wife. I was so emotional, I was actually surprised he was able to pull off something so romantic. We didn't immediately get into wedding planning mode. We actually didn't share our plans with anyone just yet. Fast forward, a year later in a room with just us two he again got down on one knee and asked me to be his wife. Not once but twice did he plan the perfect proposal. I honestly don't think it could've been anymore perfect. We waited a short period of time before sharing the news with everyone. I wanted to take it all in first. BOTH times.. I said YES!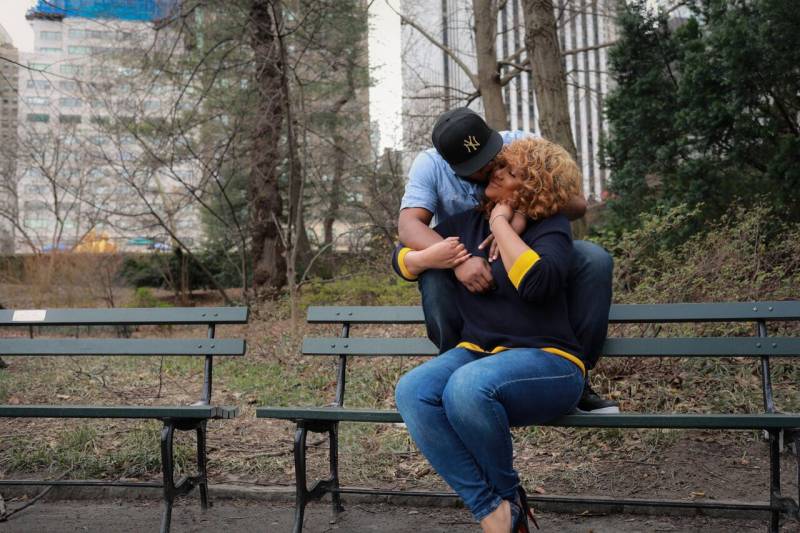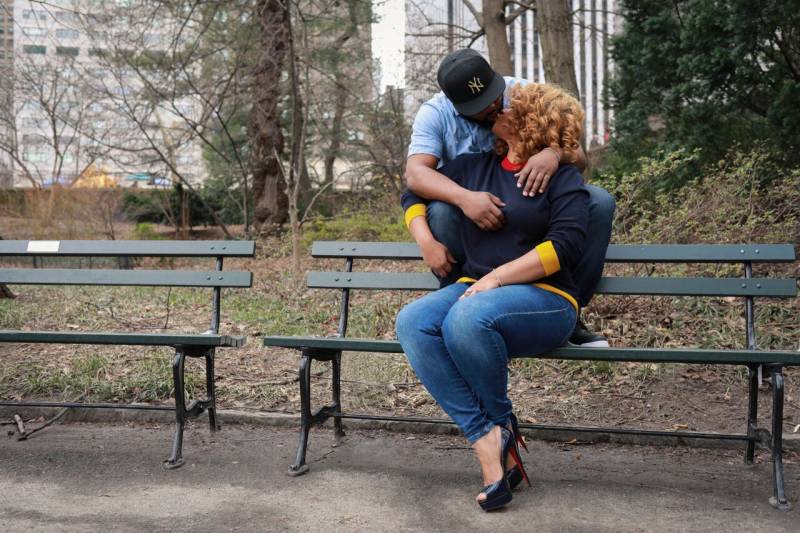 For the Groom: Walk us through the behind the scenes of creating this special day.
I was so nervous. Not once but twice I was asking this woman to marry me. In Italy I wanted Mecca to know that I was serious about our relationship and although we were only together for a year I knew she was the one for me. She is VERY picky and I had no idea what kind of ring she would like. Needless to say, by the second proposal I got it right. Mecca HATES surprises and can be very private about certain things so I had to make sure the experience was very intimate and something just for she and I to share.
What makes your love special?
What makes our love special is that it's unique to us. We make and set our own rules. Nothing about our relationship is dictated by family, friends or "relationship goals" on social media. We enjoy talking to other couples, getting advice and hearing what has worked for them but we're clear that doesn't mean it will work for us. Also, we share many things in common but we've introduced each other to a lot as well. We're still learning and growing as a couple and neither of us ever feel we're above trying new things. We've created a balance for our relationship thats custom to us.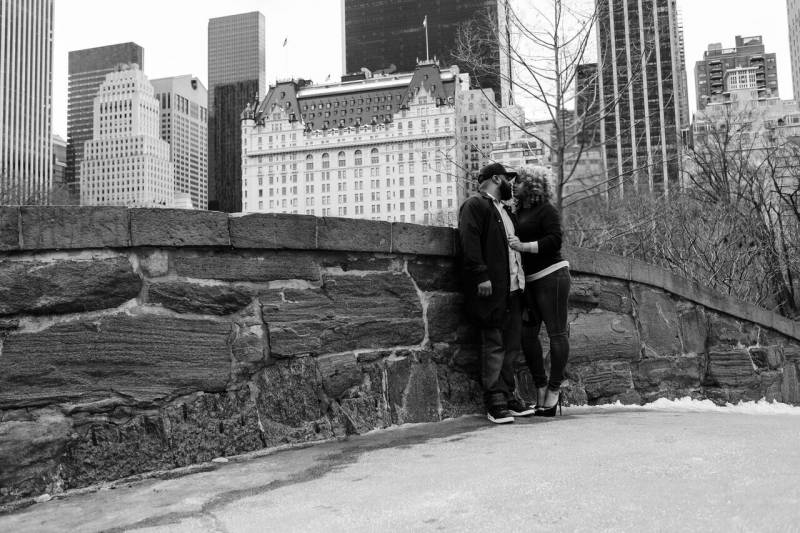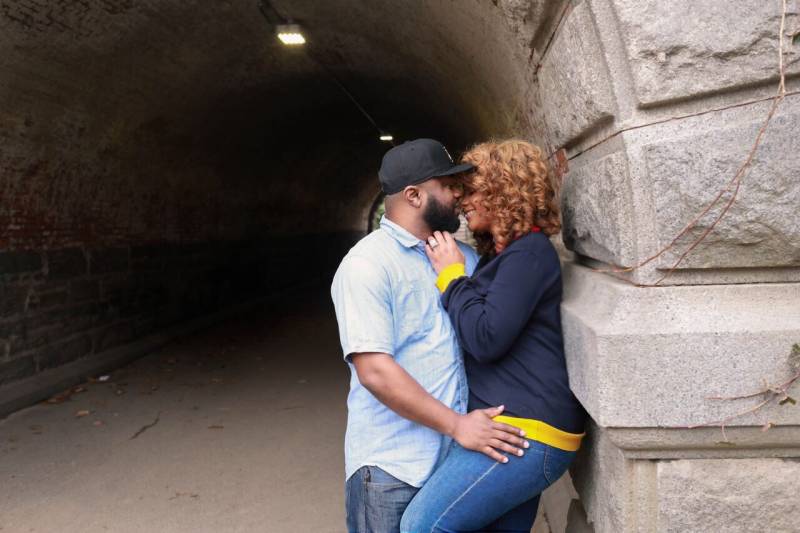 What are you most looking forward to about your wedding?
I'm looking forward to sharing this moment with everyone. Specifically my mother. I'm the only girl and the youngest. I think she's as excited about the big day as I am.
Have you started planning your wedding?
We're only a few weeks away so wedding planning is OFFICIALLY OVER! I can't wait for everyone to see what we came up with.
We're so excited for Mecca and Antoine and we want to make sure you don't miss a minute of their special day! Don't forget, you're invited to their special day too! Be sure to follow us on Instagram on March 31, 2018 at 6:30 p.m. as we share Mecca and Antoine's journey to happily ever after LIVE on Instagram!