Melinda and Kevin met in April 2012 while working at a catering hall in Long Island. It was on Melinda's first day on the job when Kevin noticed her. The pair only began dating in February 2013 however while they were in a car driving to a friend's going away party. Kevin casually asked Melinda if I would be his girlfriend and she gladly accepted. So far, this happy couple has been together for five years and they say they look forward to many more years of happiness. Check out their cozy Brooklyn Bridge engagement session in New York, captured by John Branch IV Photography.
Bride's full name, age and occupation: Melinda Morel, 27, Teacher
Groom's full name, age and occupation: Kevin Wong, 28, Tattoo Artist
Place of residence: Brooklyn, New York
Engagement Shoot Location: Brooklyn Bridge Wedding date: July 9, 2017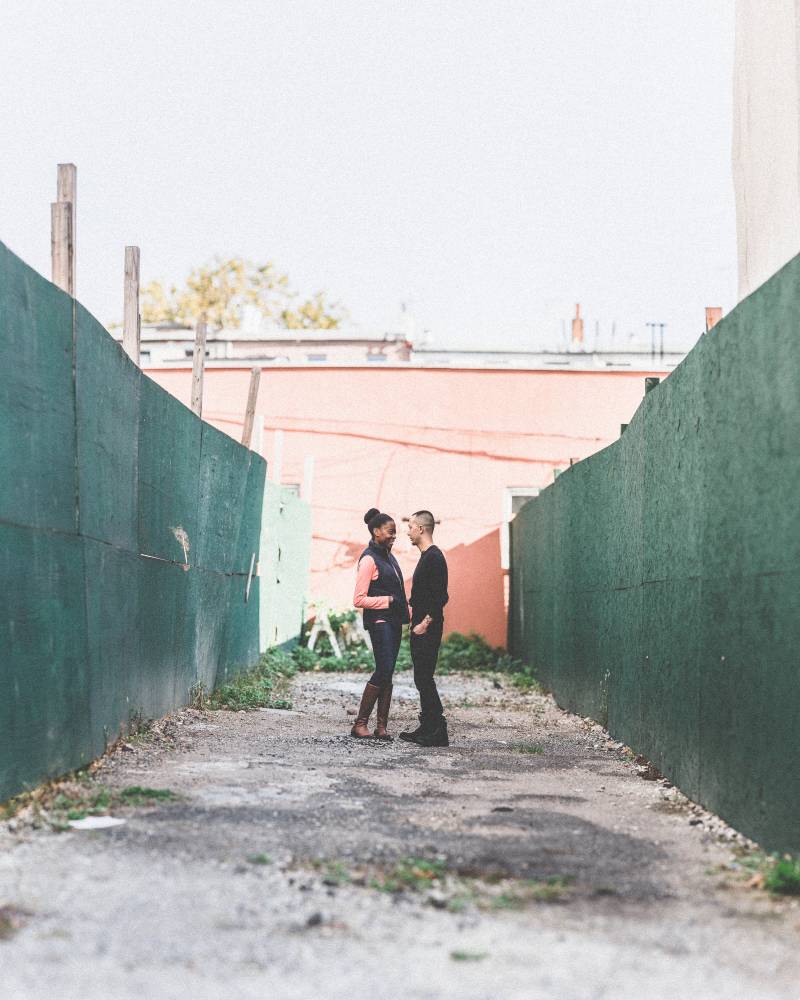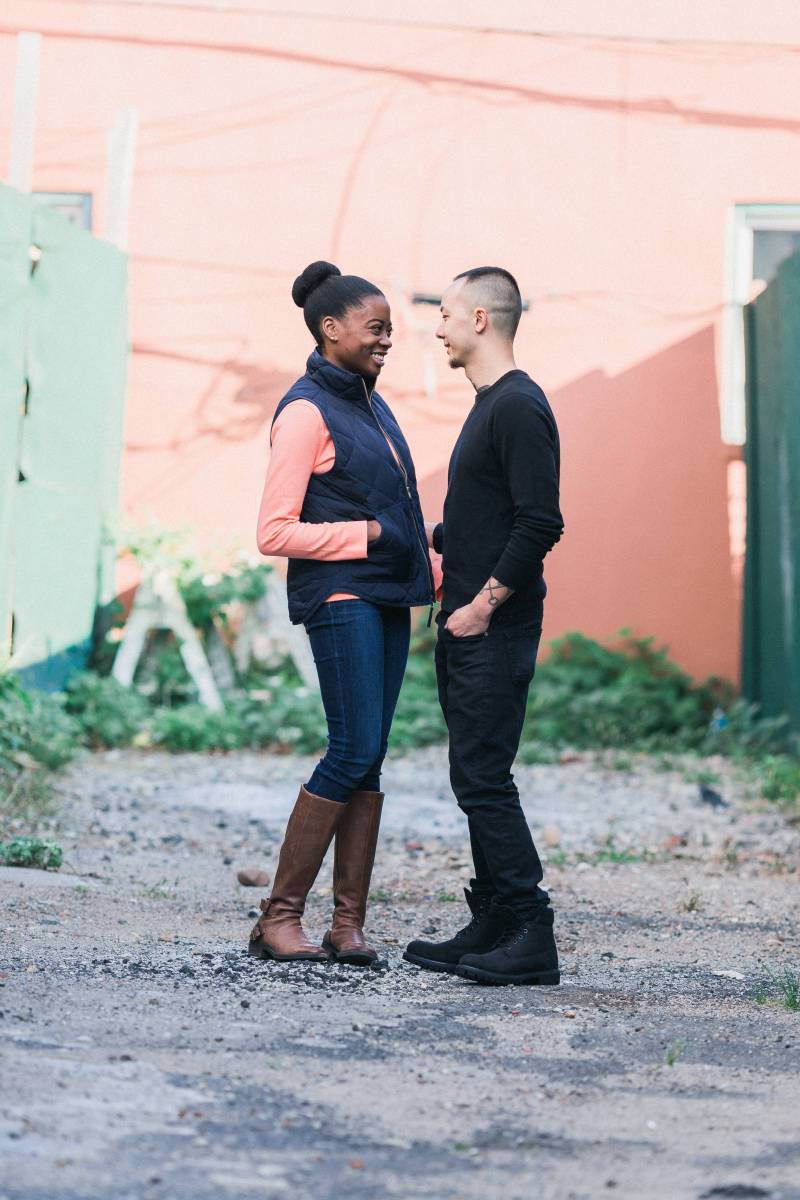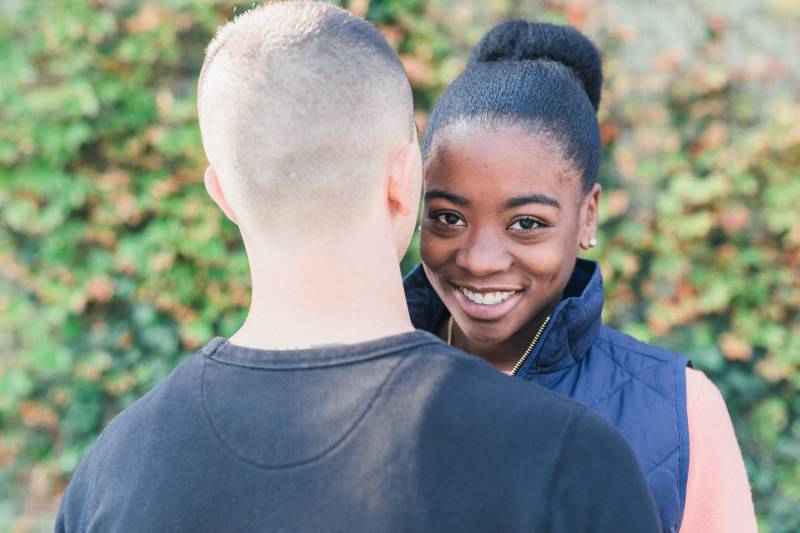 Engagement story:
Our engagement was very simple. The day it happened was just like any other day. We were getting ready for bed after a long day of work and talking about the reasons why we loved each other and what we meant to one another. Then, he just asked. He gave me a ring that has been in his family for over a century!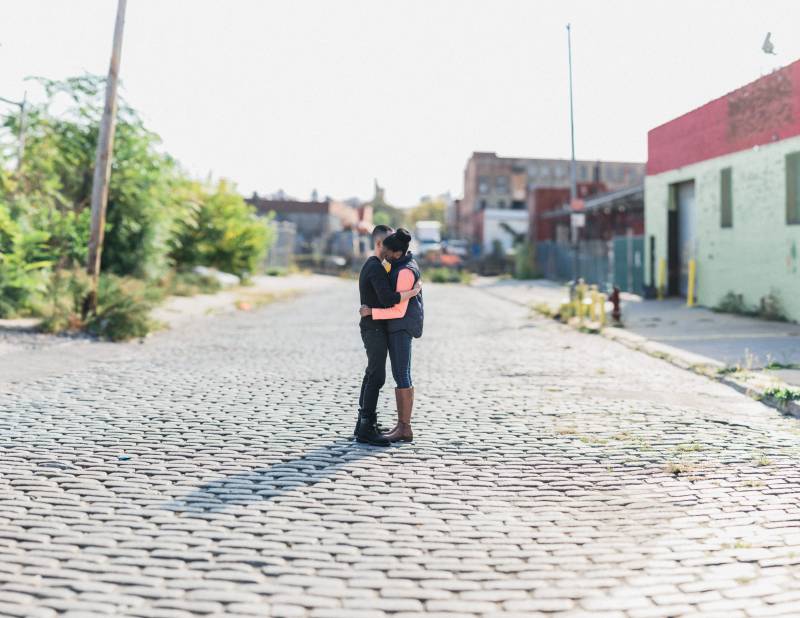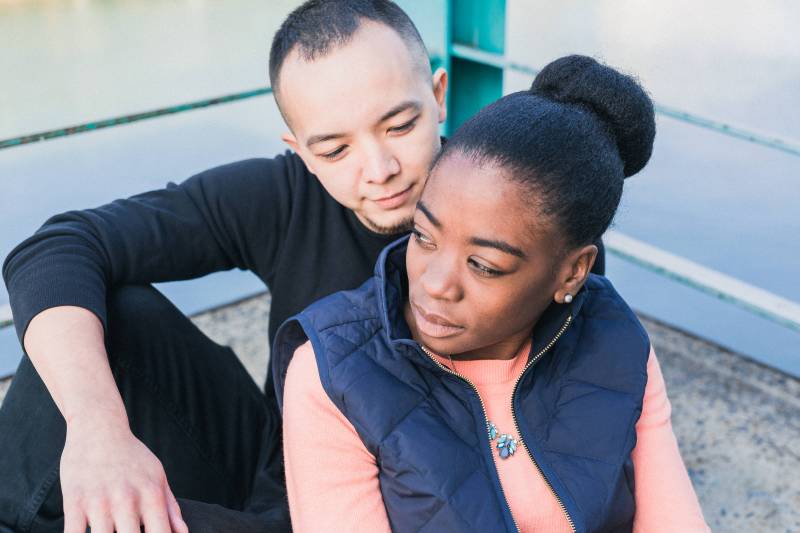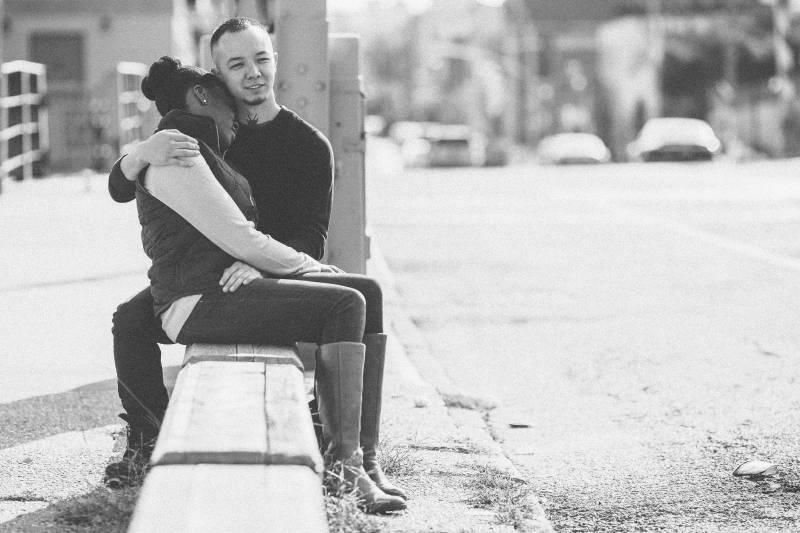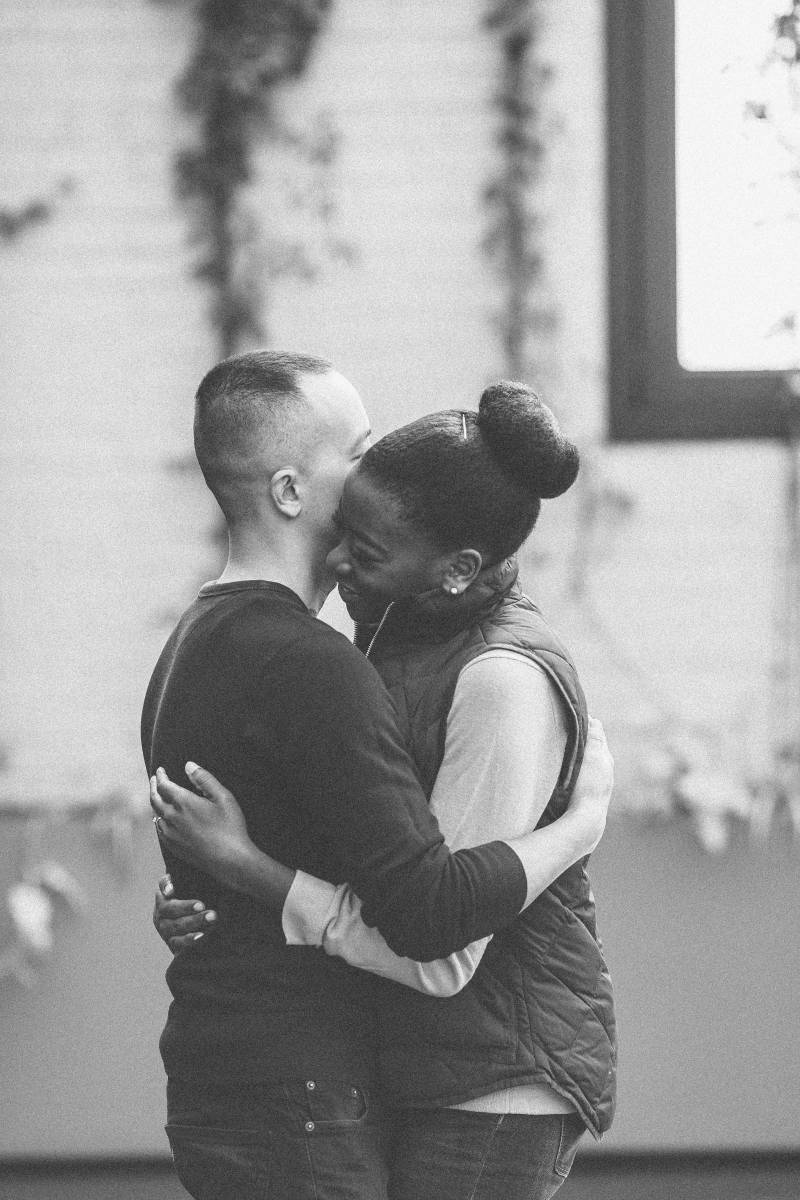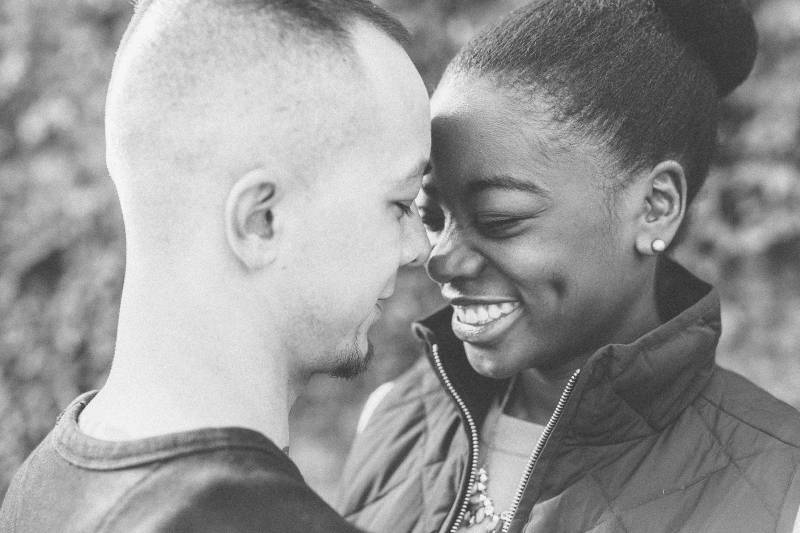 For the Groom: Walk us through the behind the scenes of creating this special day.
I wanted our engagement to be simple and honest. I wanted to use my great grandmother's engagement ring; to me that was more special and significant than anything that could be bought. The ring my wife currently has was the beginning of another love story a century ago, a love story that continued with the birth of my grandmother, and a love story that had it not happened, I would not be here. As for the proposal itself, I wanted to keep it simple and just ask her honestly from my heart when the moment felt right.

What makes your love special?
Our love is special for many reasons. Two main reasons that stand out is that we are best friends and compliment each other often. We laugh together, have inside jokes, a handshake, and just enjoy each other's company all the time. We love being together and it brings us joy when the other person is with us. Despite our similarities, we have very different personalities. Kevin is a go-getter that enjoys trying new things and learning about new experiences. I am more reserved. I am a homebody that loves to eat sweets and curl up with a good book or movie. Our differences complement each other. We push one another out of our comfort zones to try new things and to be better every day.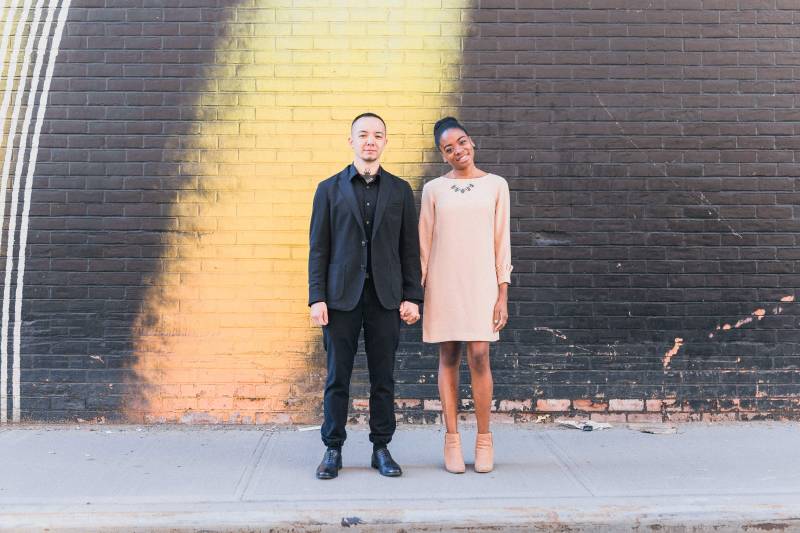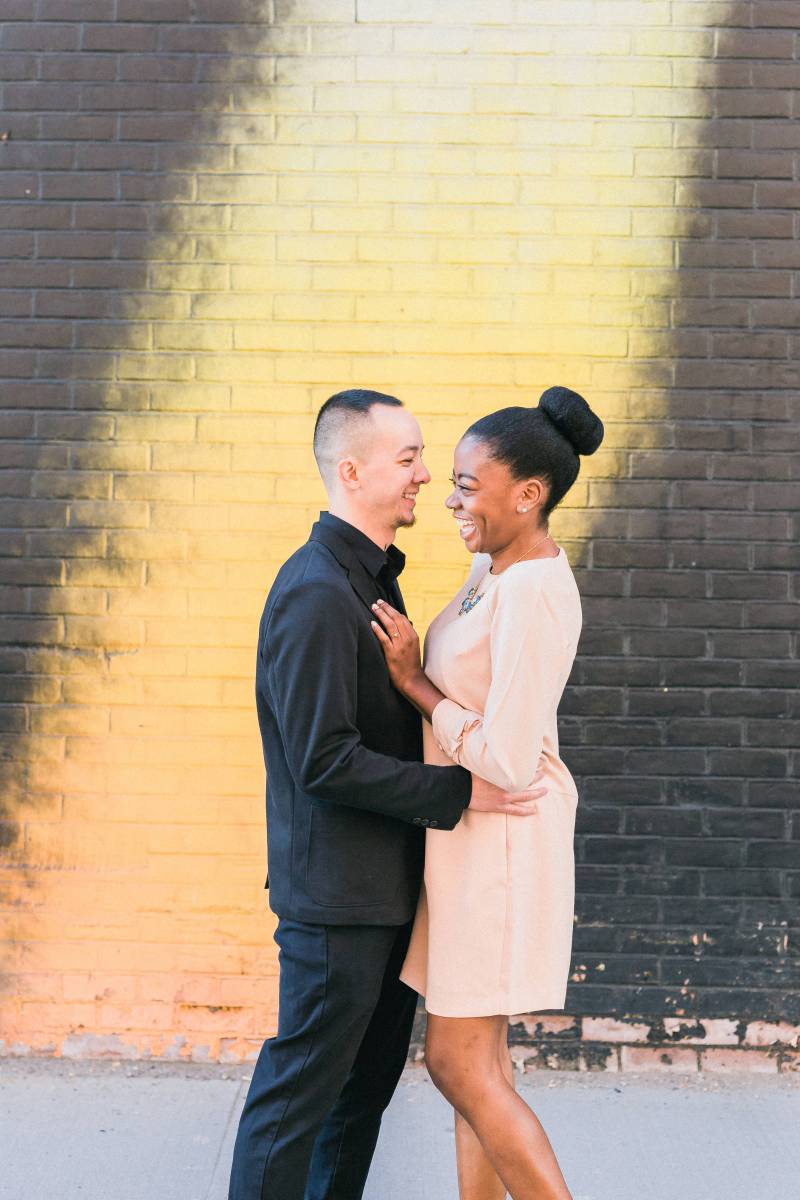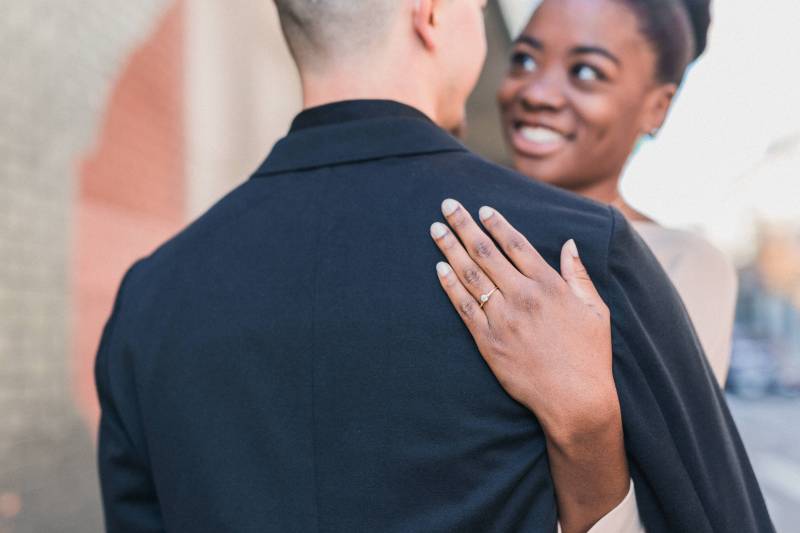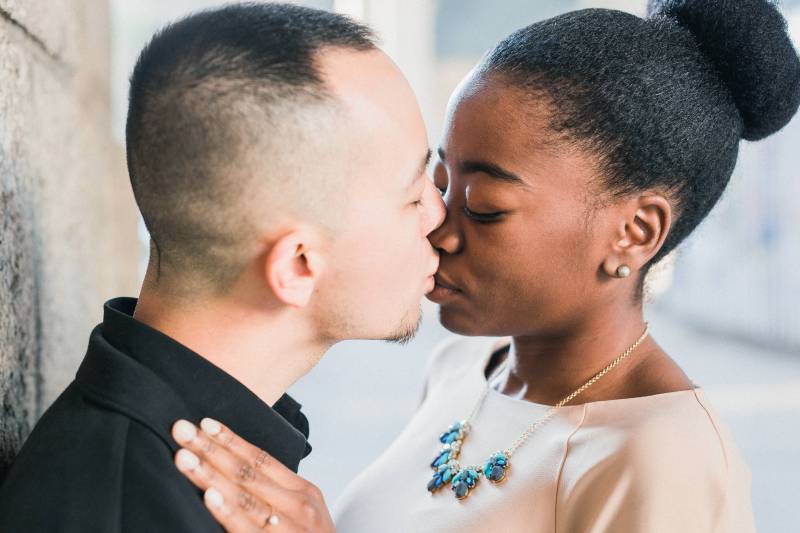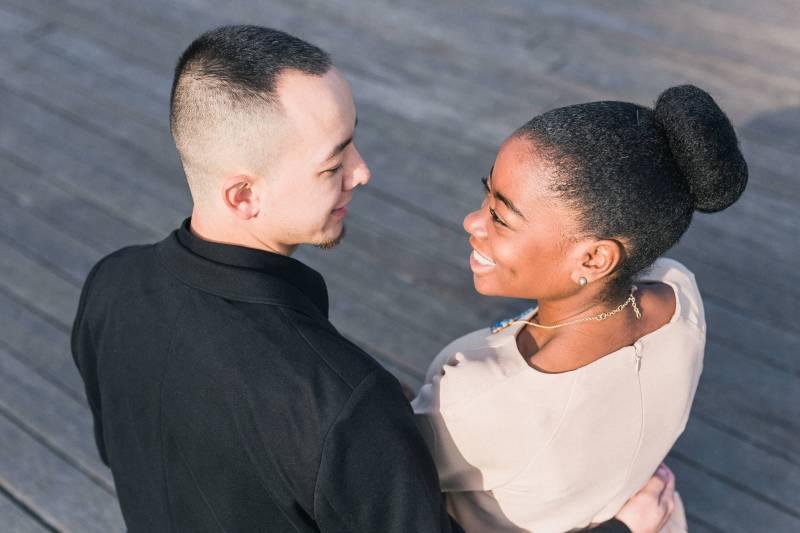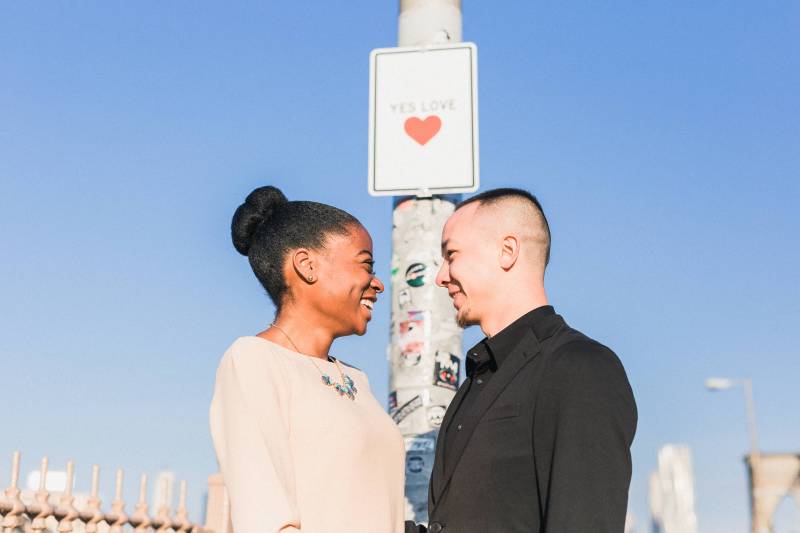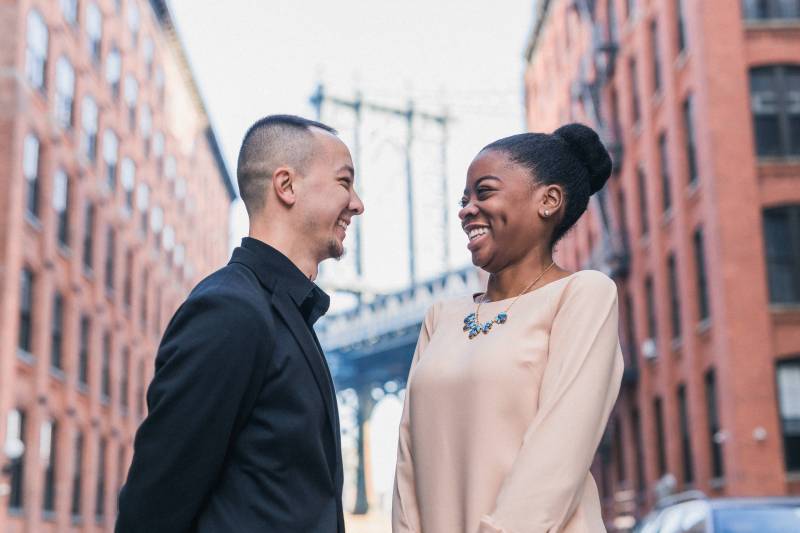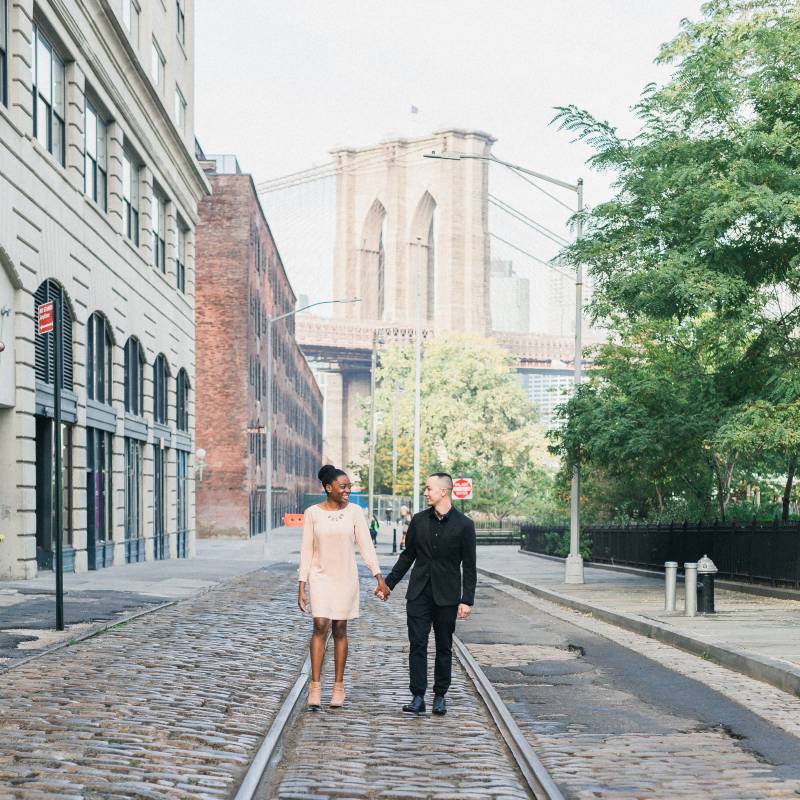 What was the theme of your shoot?
The theme of our engagement shoot was laughter and joy. I love to laugh and Kevin always keeps me laughing. I was nervous at first but after a few jokes from Kevin, I began to feel at ease.


Were there any memorable moments during the shoot?
One memorable moment during our shoot was right before we met with the photographer. It was early in the morning, the sun was shining, and the air was a little chilly. We were gussied up and excited for what was to come. Another memorable moment happened when we were standing on the Brooklyn Bridge. Since it was still early, it wasn't very crowded so we were able to capture some beautiful shots. Standing there together felt so empowering.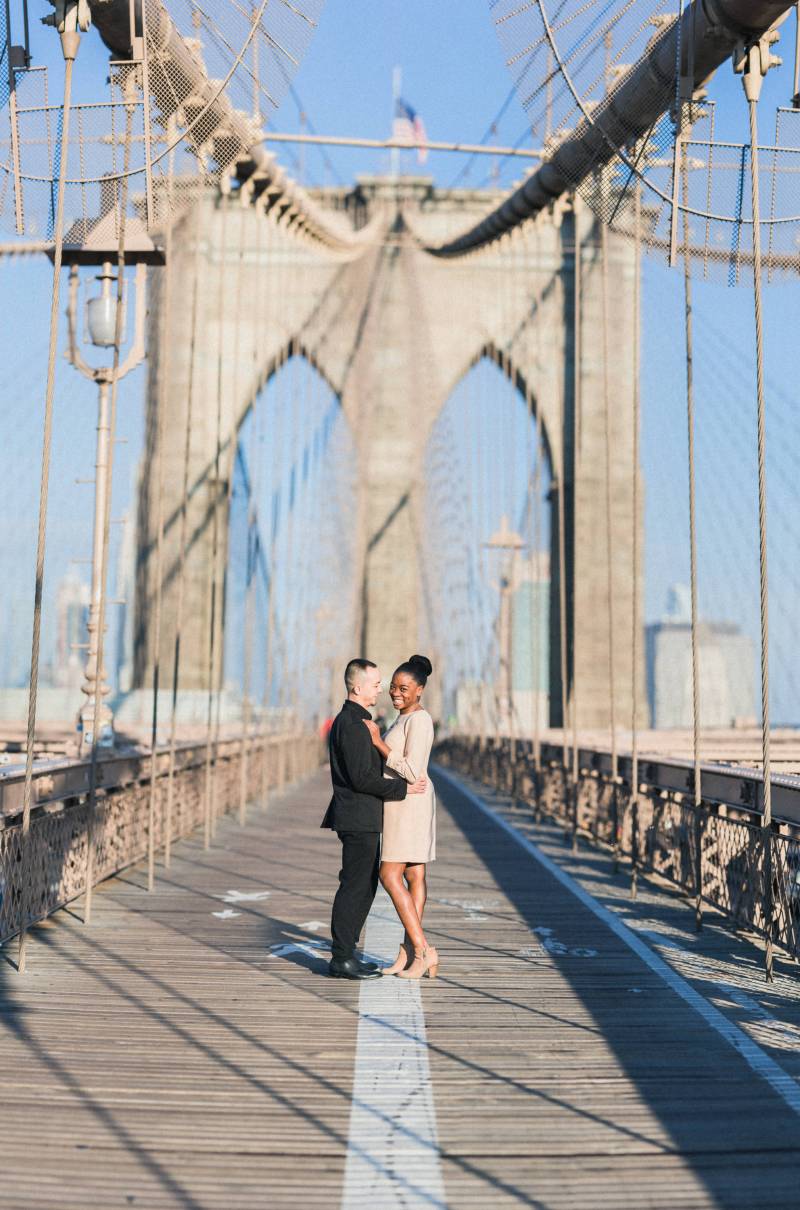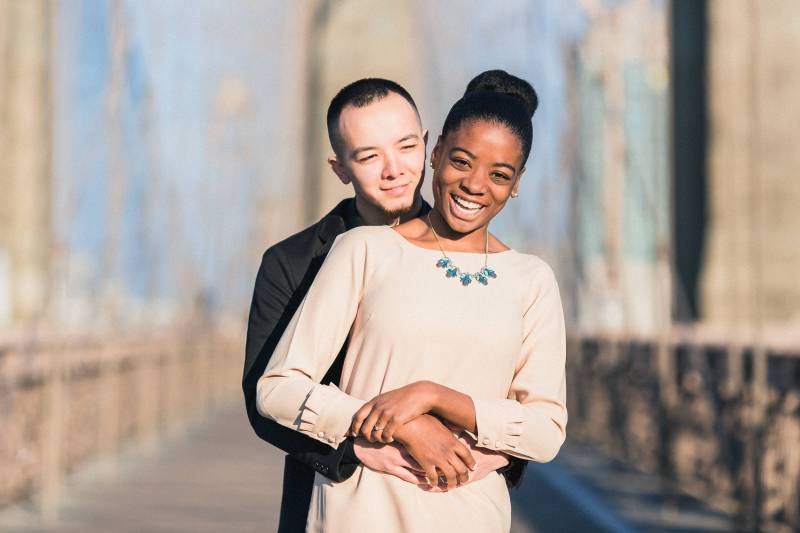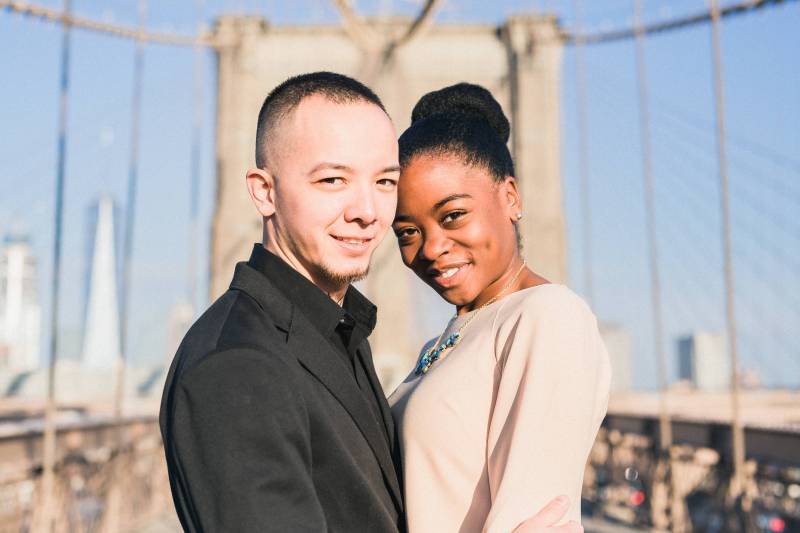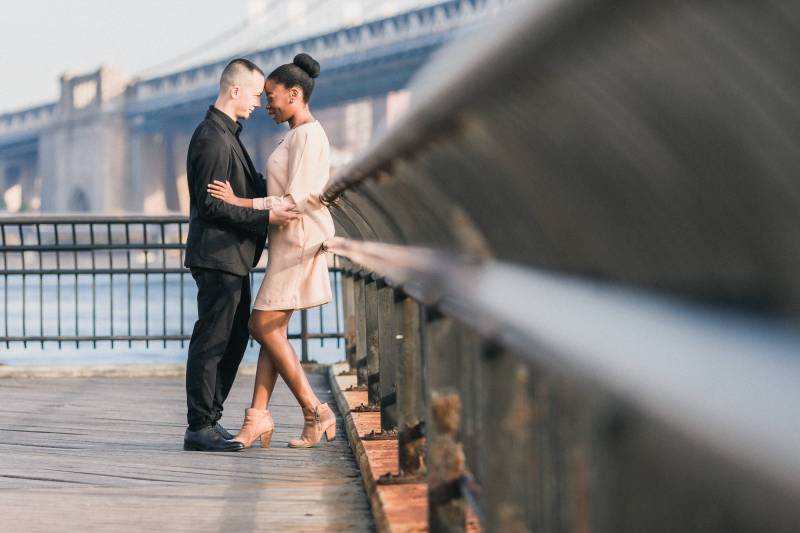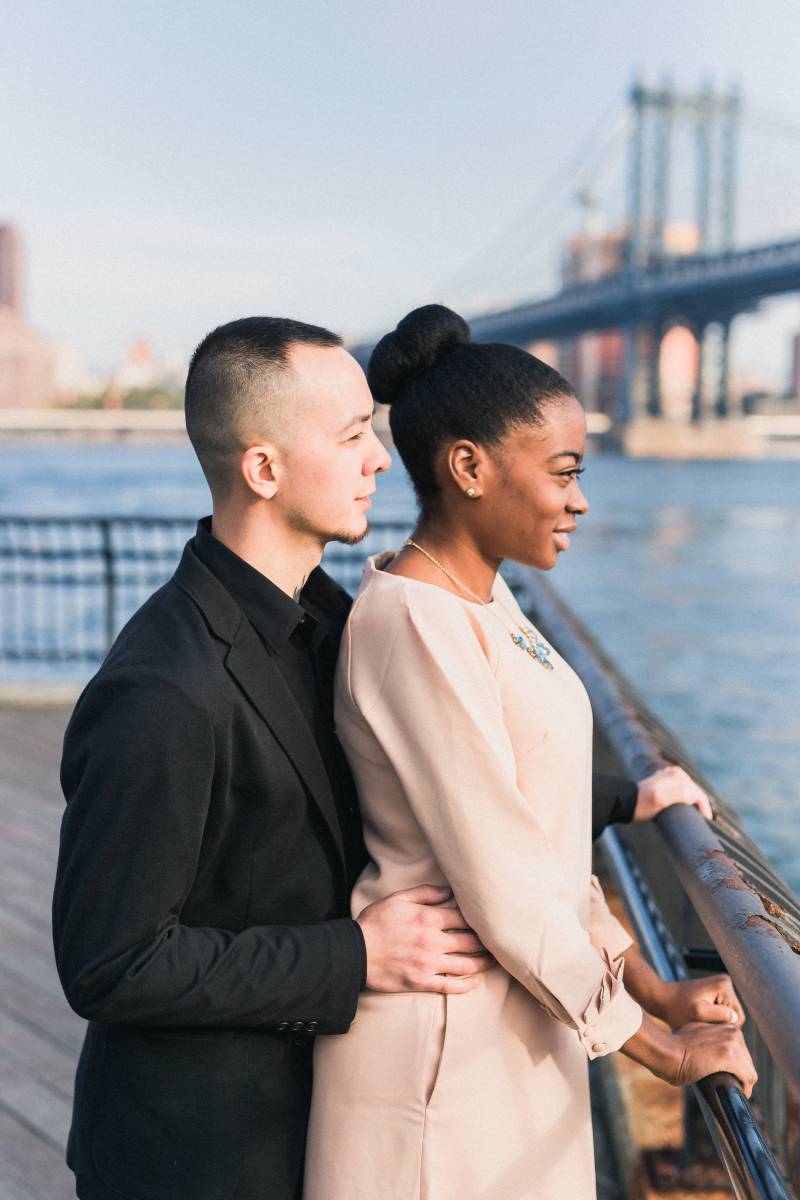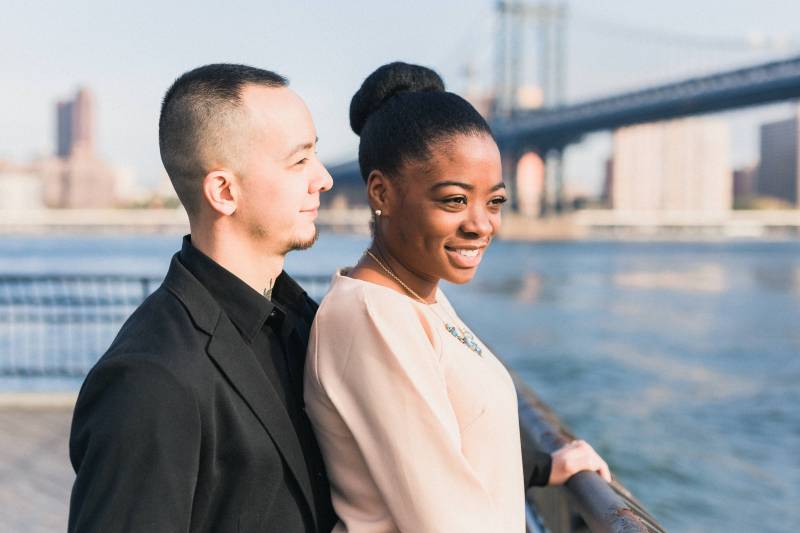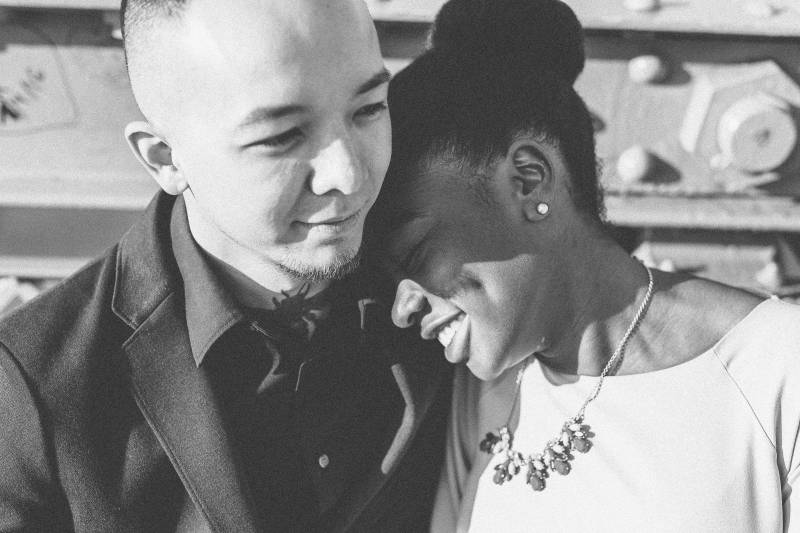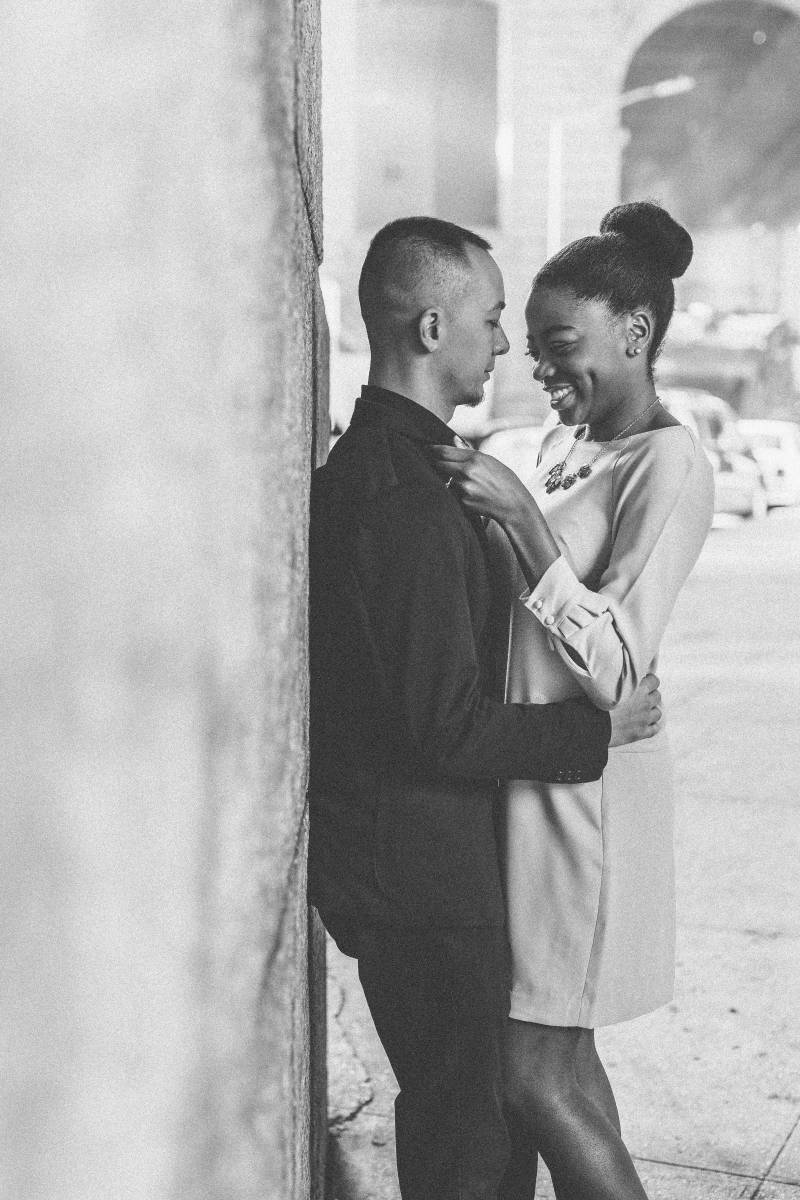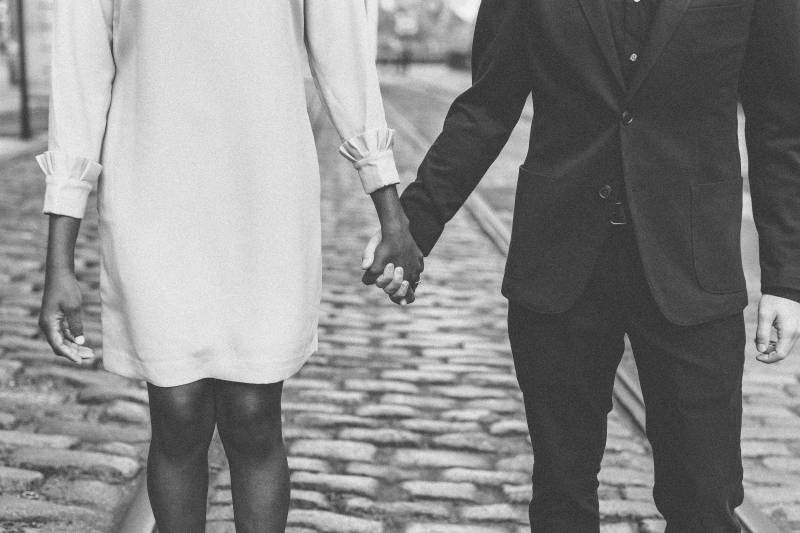 What are you most looking forward to about your wedding?
Kevin has a big family. He was really looking forward to having friends and family share our special day. I on the hand loved the sweets and desserts! I was really looking forward to our guest enjoying all that the Sand Castle had to offer during the Venetian hour. Ultimately, Kevin and I were really looking forward to the marriage that comes after the wedding. We could not wait to start the rest of our lives together.


Have you started planning your wedding?
Our wedding took place last July. At this point, we are now starting our family. We are expecting a new addition to our family, a baby girl, due in June.
Congratulations to the happy couple! We wish you many years of wedded bliss!