Renee and Chavez can thank Mark Zuckerberg for creating Facebook because it's the very thing that brought them together! It all started on January 22, 2012. Fast forward a little over five years, and the pair are still going strong. From the day Renee and Chavez met, there was an intense connection. It was a strange and unfamiliar feeling for the couple, but it was easy for them to get to know each other. About a month after they met, Chavez's mother passed away from a heart attack. Chavez felt defeated by life and did not know how to pick up the pieces. He was unsure of how he and his daughter would adjust to losing such an important figure. But Renee could not sit by and watch Chavez and his daughter go through heartbreak alone. Watching it all unfold inspired her to do all she could for the both of them. To this very day, Chavez tells Renee, "You came into my life at the right time. I don't know where I'd be if it weren't for you." Their love is so pure, so complex and completely unselfish. They thank God everyday for allowing their love to grow. Check out their beautiful engagement session captured by Stanlo Photography.
Bride: Renee Thomas, 26, Teacher
Groom: Chavez Grant, 29, Police Officer
Place of residence: Miami, Florida
Engagement Shoot Location: Miami
Wedding date: June 10, 2017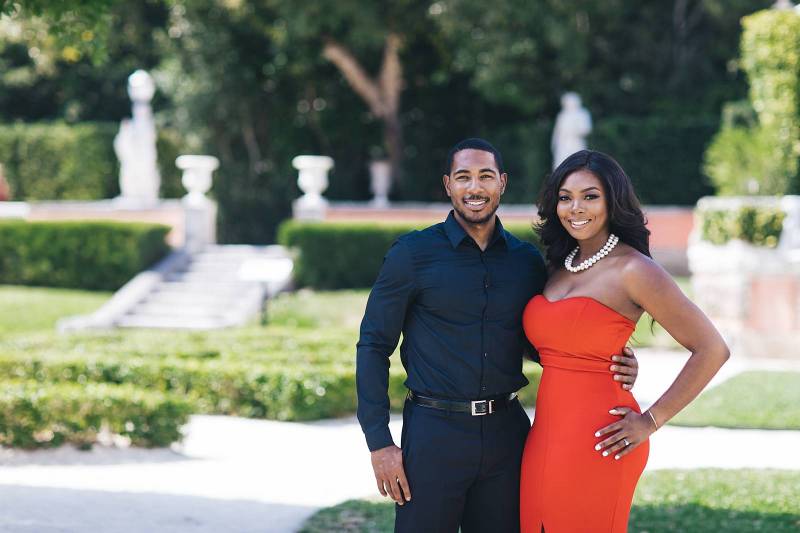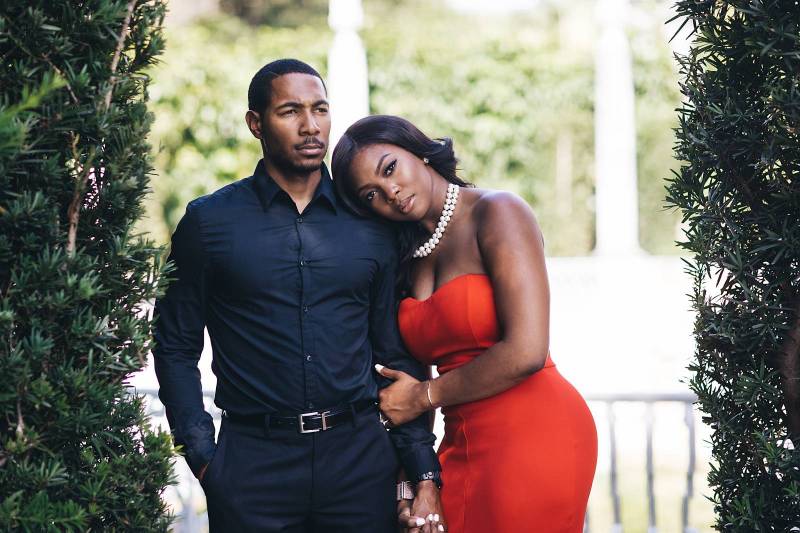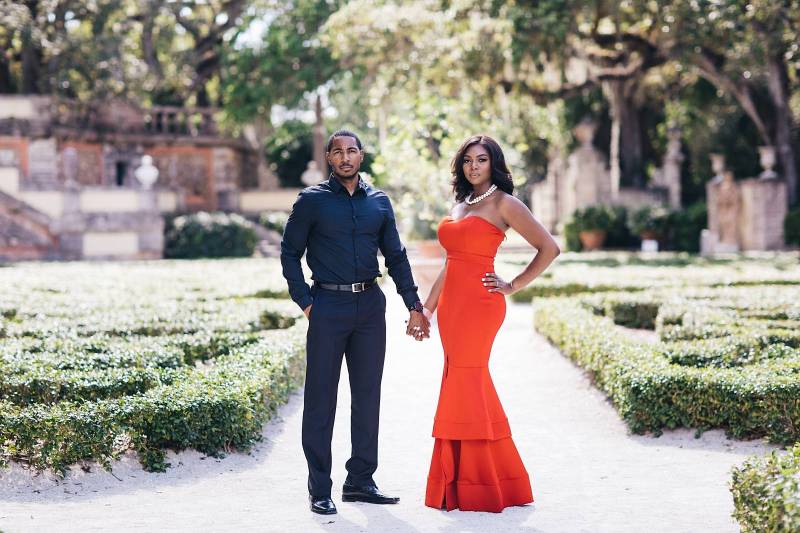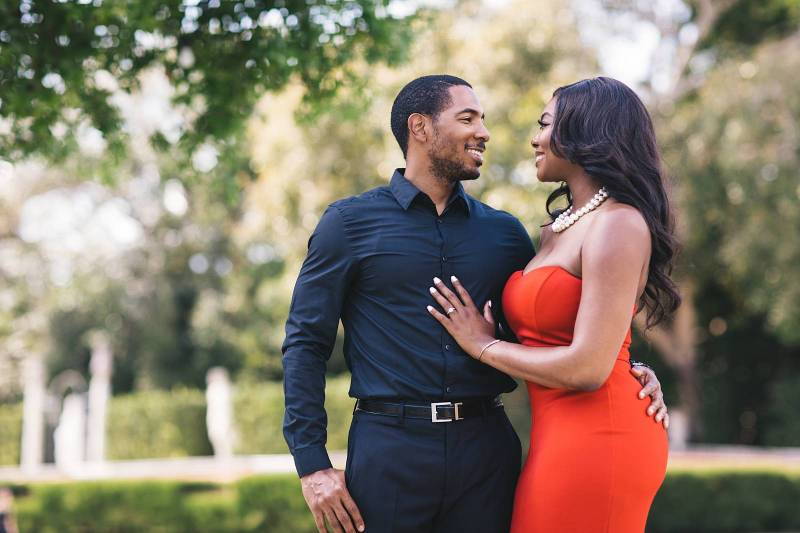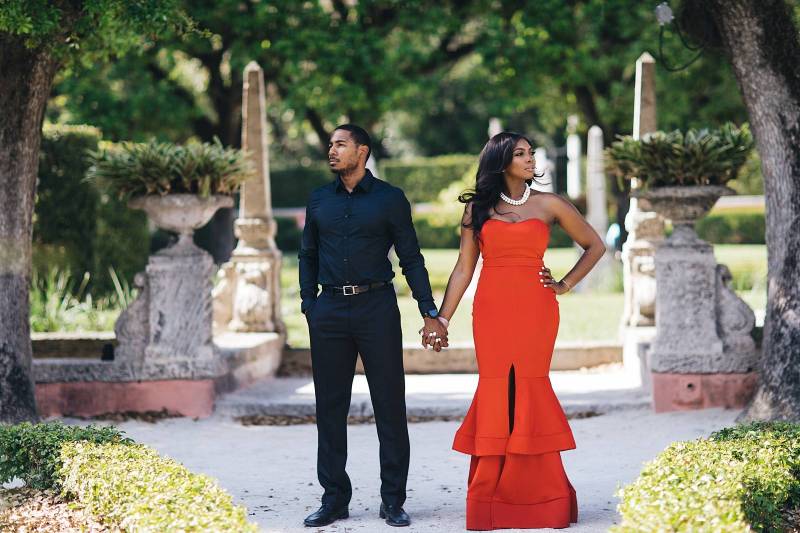 The Proposal:
A couple of days before Chavez popped the big question, two of Renee's friends, Khadijah and Taye, informed her that a casting agent wanted to meet. They told Renee the agent was looking for a dark skinned, curvy girl with natural hair. Quite an odd scenario and the average person wouldn't believe it, but Renee totally did. Renee's friend Khadijah knew how nervous she'd be so the trio of besties decided to go together. The day Renee got ready to meet this so called "agent," Chavez told her he was going out with a friend of his own to grab a bite to eat. While Chavez went on his way, Renee's friend Taye picks her up and Khadijah, and they all make their way to Renee's parents' house. Once they arrived, Renee got out of the car, walked inside and there Chavez was... Surrounded by rose petals and candles in the shape of a heart and bent down on one knee. With family and friends in the background while soft music played, Chavez asked Renee to be his wife, and of course she said yes!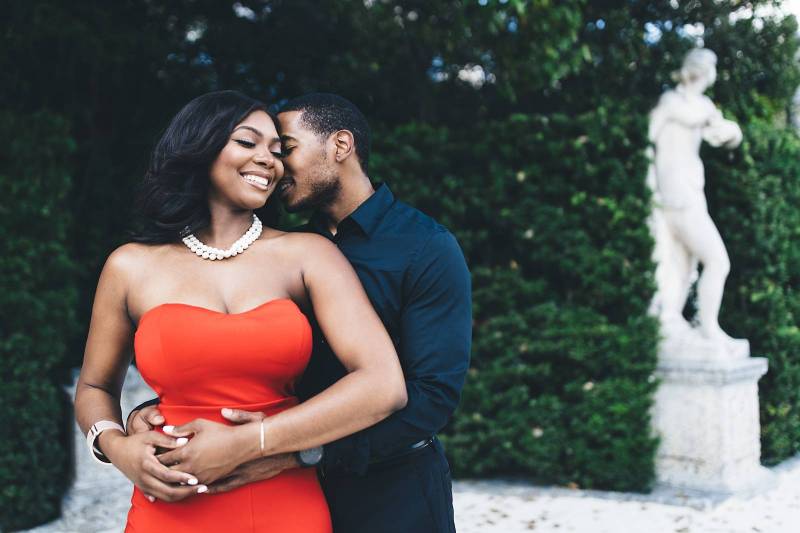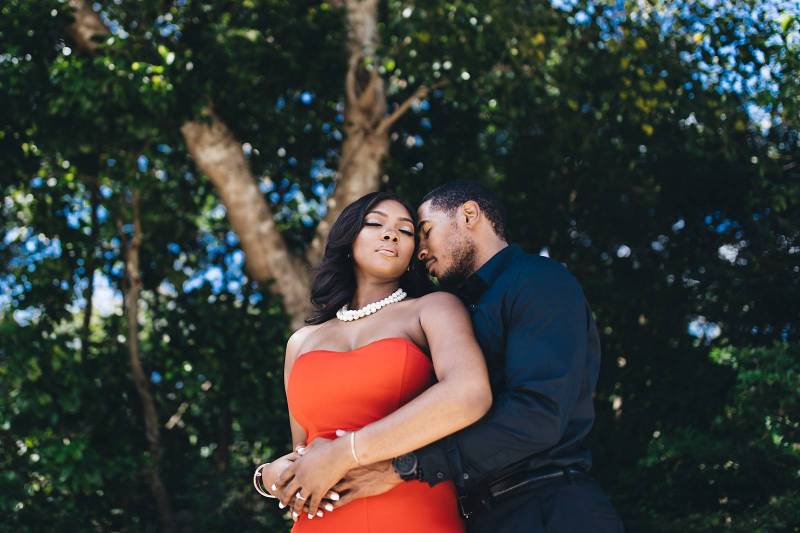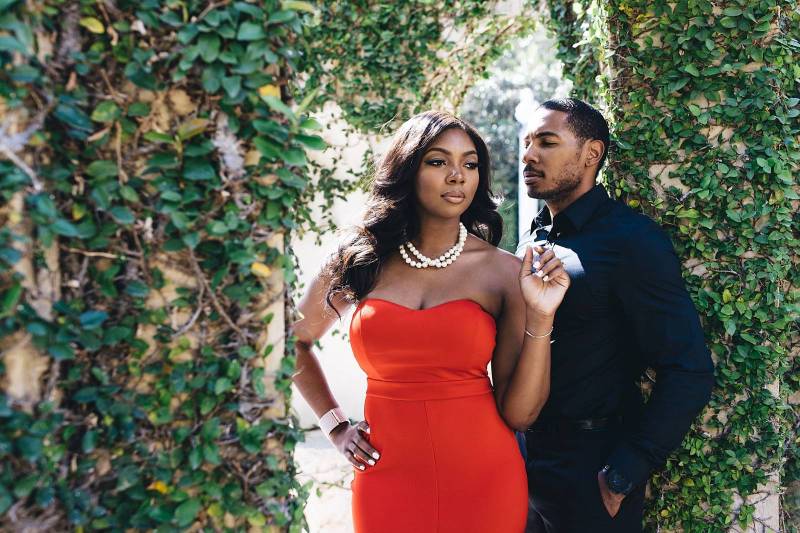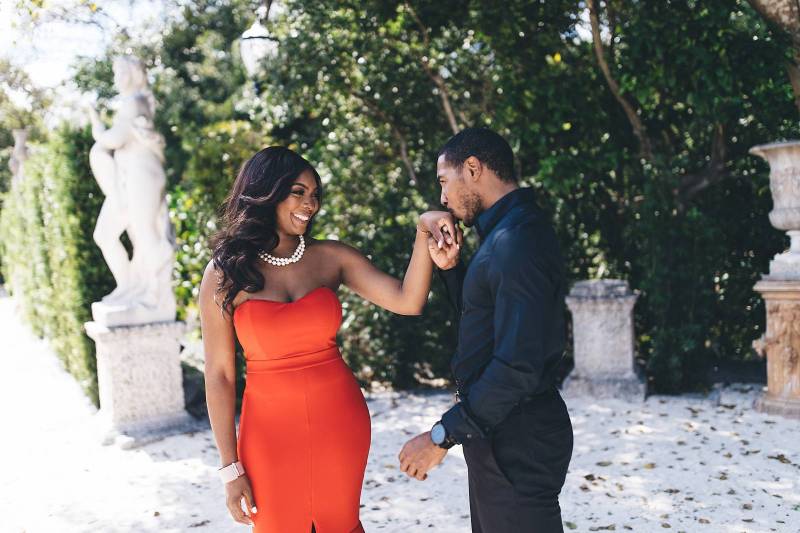 What are you most looking forward to as a married couple?
Renee and Chavez are both looking forward to making the Lord happy! They foresee a long healthy marriage, with healthy and beautiful children in their future.
From the Groom: Walk us through the behind the scenes of creating this special day.
Behind the scenes of creating their special day was a bit overwhelming. The main challenge with creating their dream wedding was Renee's father surprisingly! The father of the bride would rather spend money on his friends, distant relatives and alcohol rather than wedding decor. It became a joke in our family that this was really his party, and not Renee and Chavez's wedding. It seemed like everyday Renee's father added guests to the list, which in turn sacrificed decor. However, this close-knit family reached a happy medium. He invited whoever he wanted (after all he was paying for it) as long as Renee and Chavez could have the wedding of their dreams without breaking his pocket.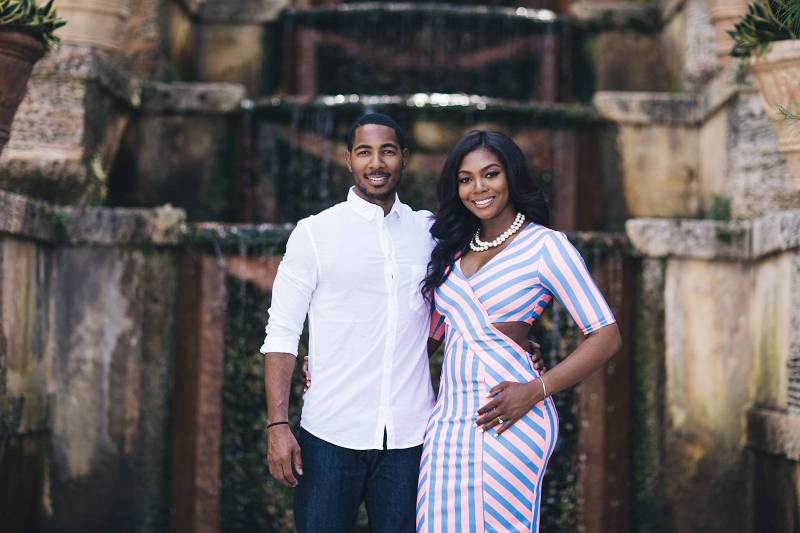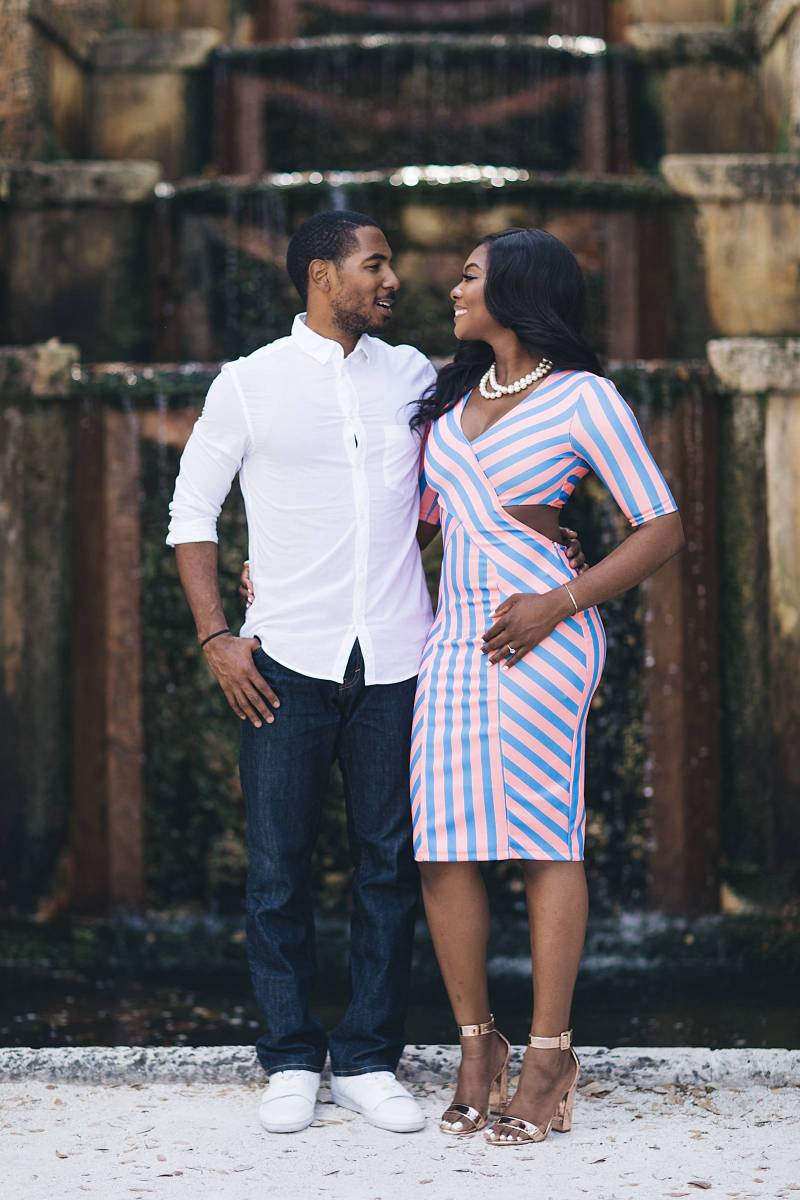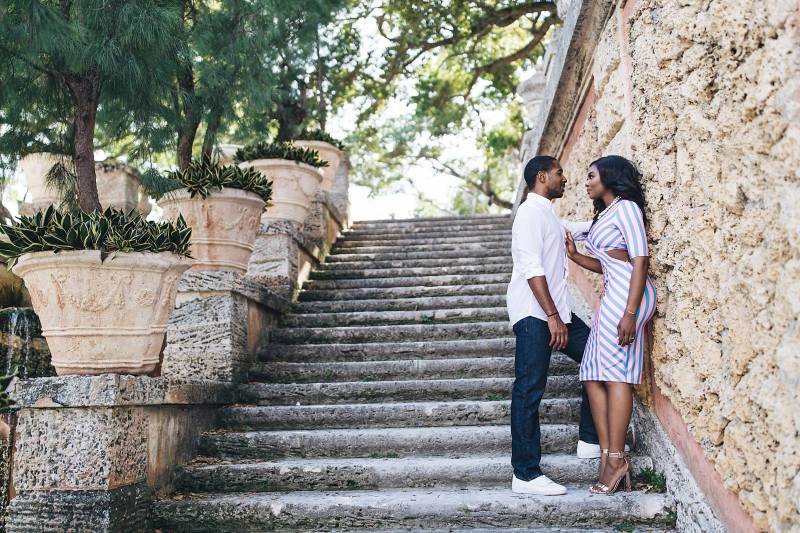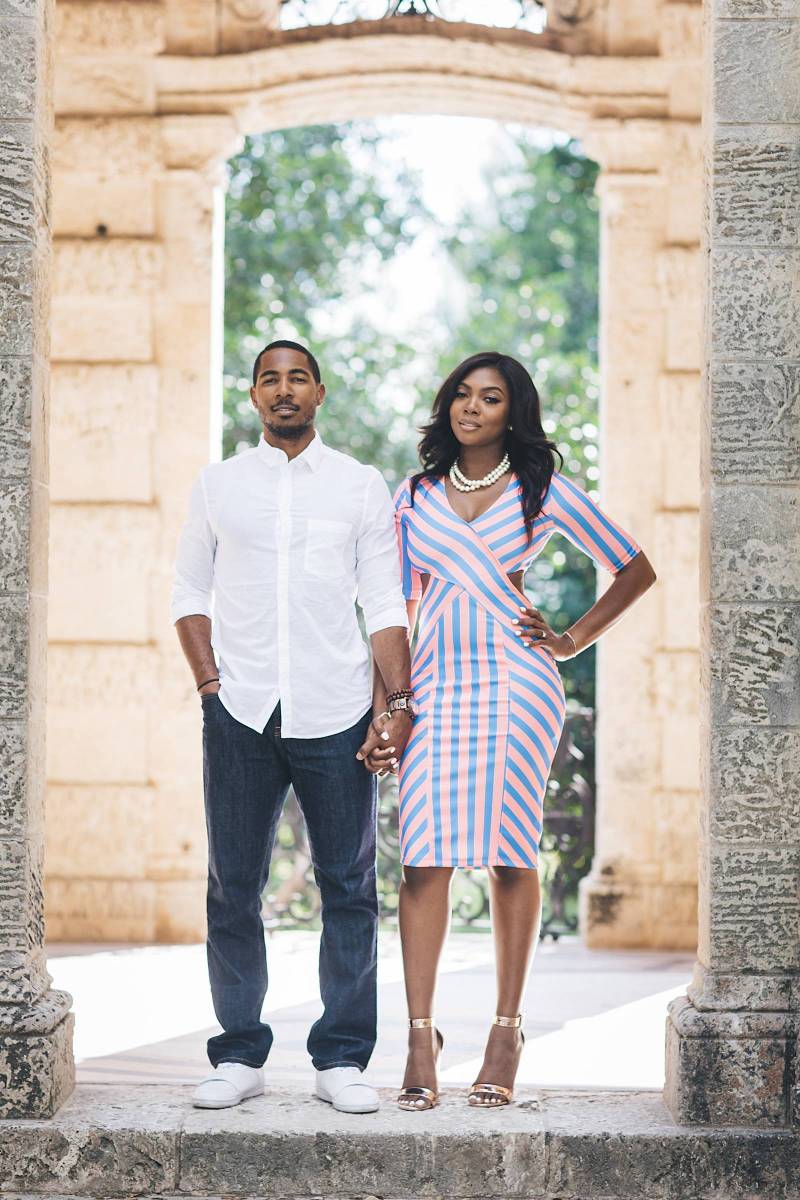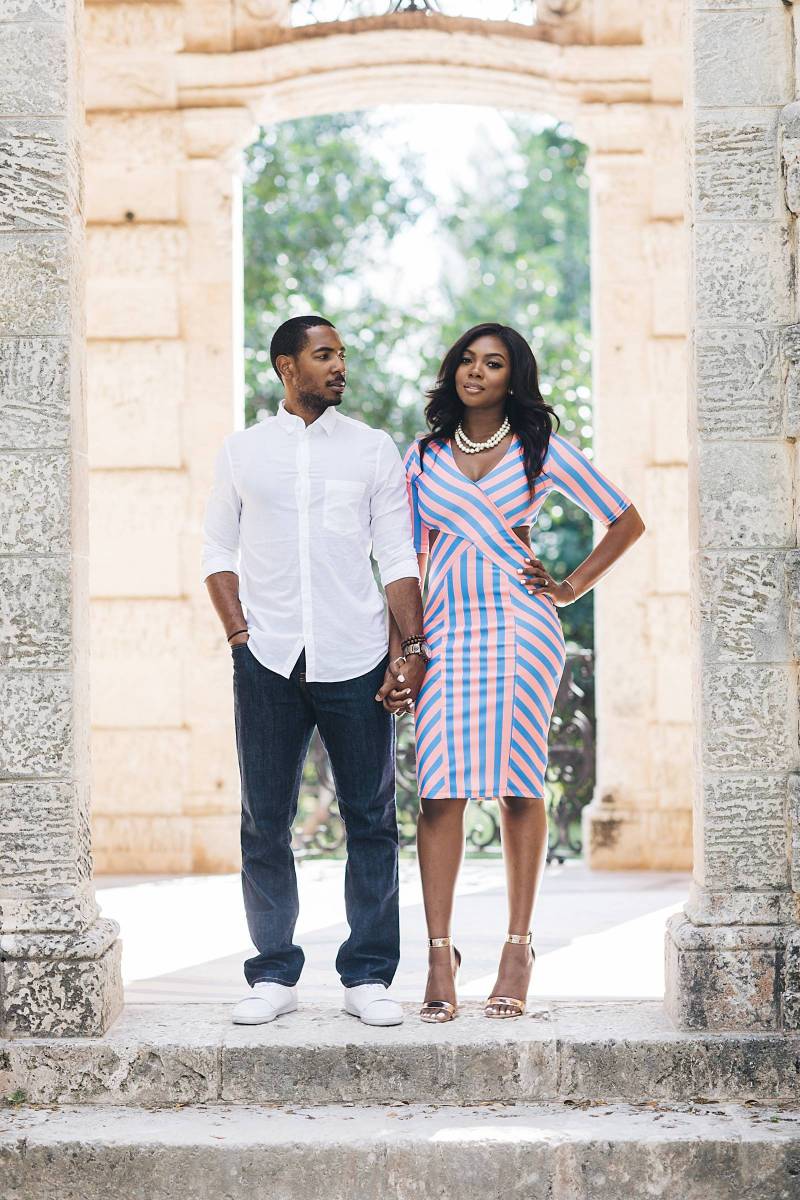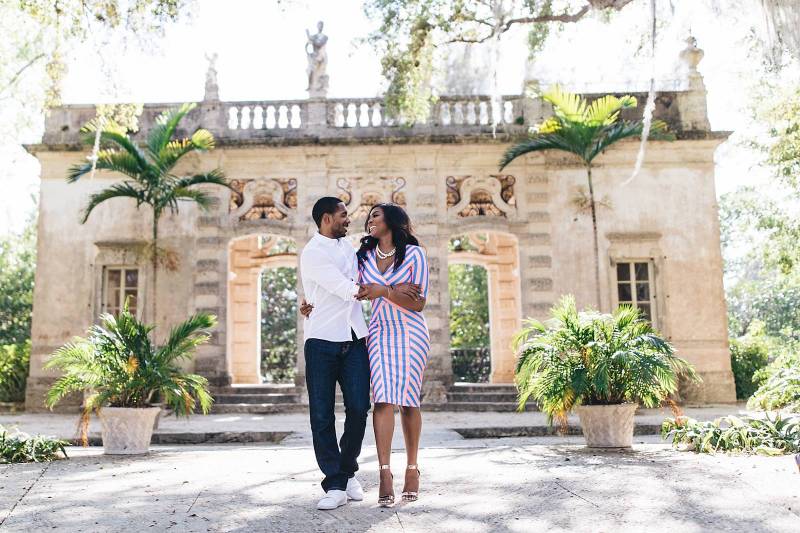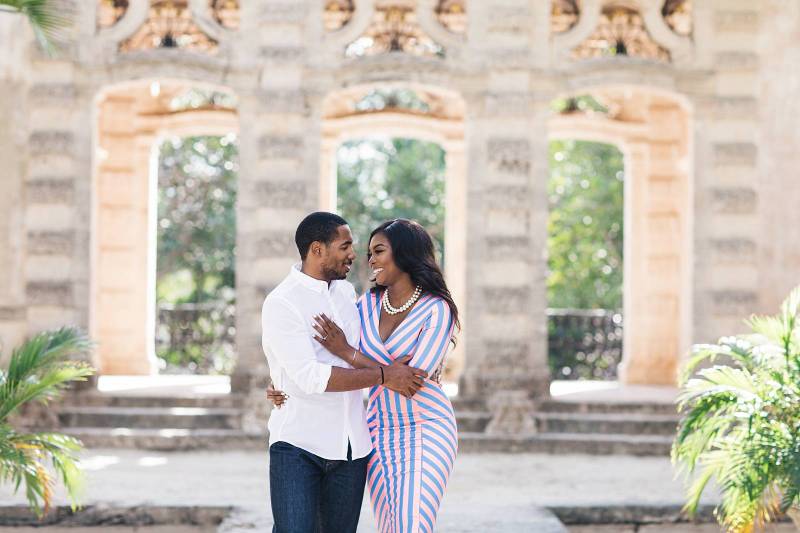 Were there any memorable moments during the shoot?
The most memorable moment for this happy couple was being able to have Chavez's daughter there to take pictures. It was a special moment because she had recently moved out of town.
What are you most looking forward to about your wedding?
Renee and Chavez looked forward to feeling the presence of God! Both were more than ready to unite as one. Not only that, but they also could not wait to enjoy entertainment and finally eat some good food.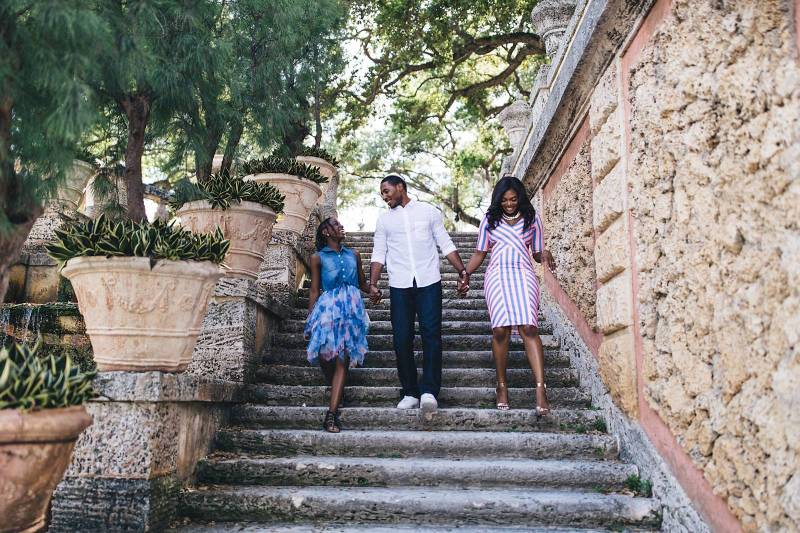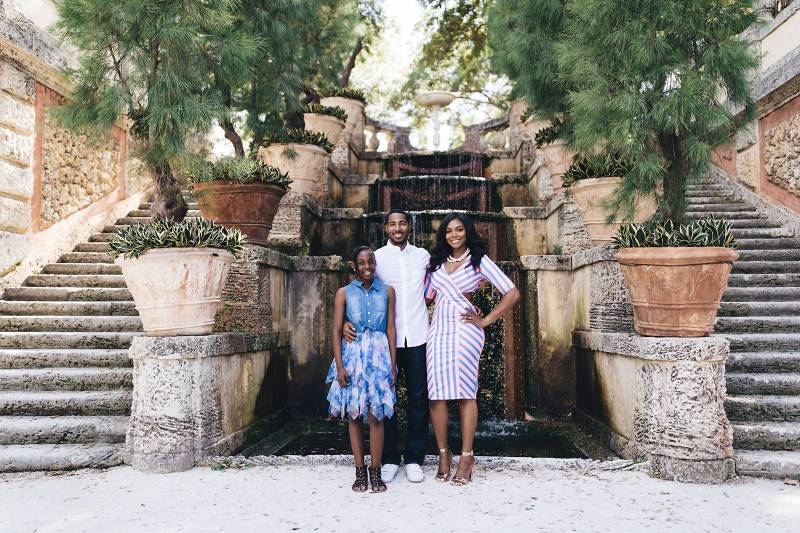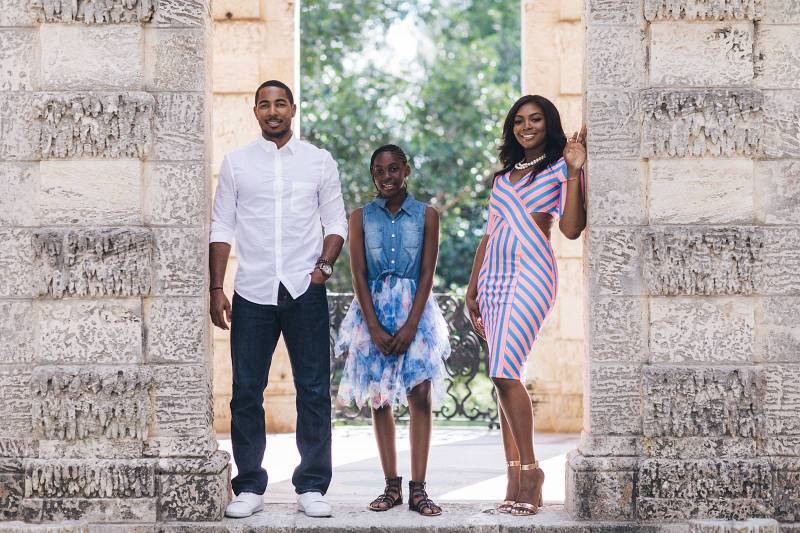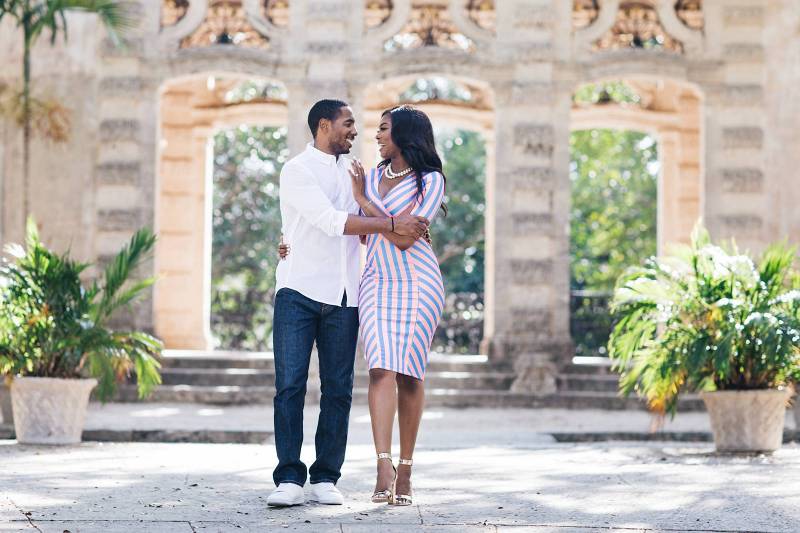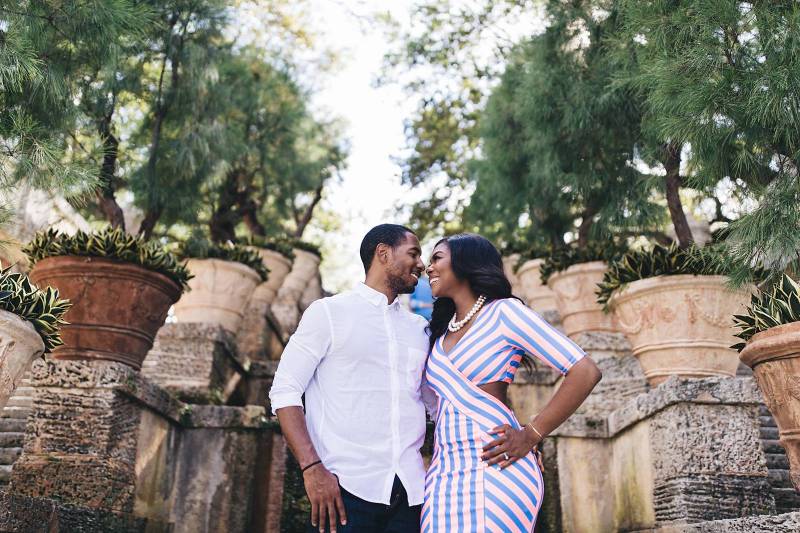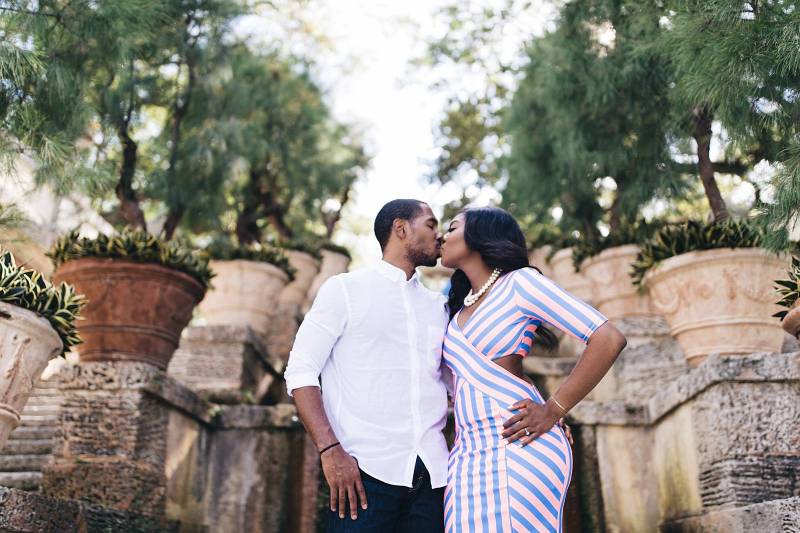 Please feel free to include any other interesting anecdotes.
Another interesting anecdote. About a month prior to Chavez popping the question, he tore his Achilles tendon playing flag football. He had to wear a cast on his leg for about three months. Which was why at the time of the proposal he was already on one knee before Renee entered the house. After she said "Yes," she had to help him stand up and balance. Renee found it funny how he did not let anything get in his way from proposing. He made no excuses. He knew what he wanted and did not stop until he got what he deserved.
Congratulations to the happy couple! We wish you a wonderful marriage.