When India and Caleb look at each other now and realize that they are getting married, they both still laugh about it! The couple first met years ago when both of their families attended Oak Cliff Bible Fellowship in Dallas, Texas. They became friends but as the years passed by, they lost touch and would later reconnect when they least expected it. Their friendship picked up right where they had left off and turned into something much more. It was a natural and beautiful surprise to them both that could only have been aligned by God. Check out their lovely engagement shoot captured by Tyra Took It Photography.
Bride: India Fernandez, 30, Certified Medical Assistant, Student, Future Physician Assistant
Groom: Caleb Sean McCampbell, 34, Music Producer, Songwriter, Music Director, Musician
Place of residence: Tulsa, Oklahoma
Engagement Shoot Location: Adriatica Village in McKinney, Texas
Wedding date: September 26, 2020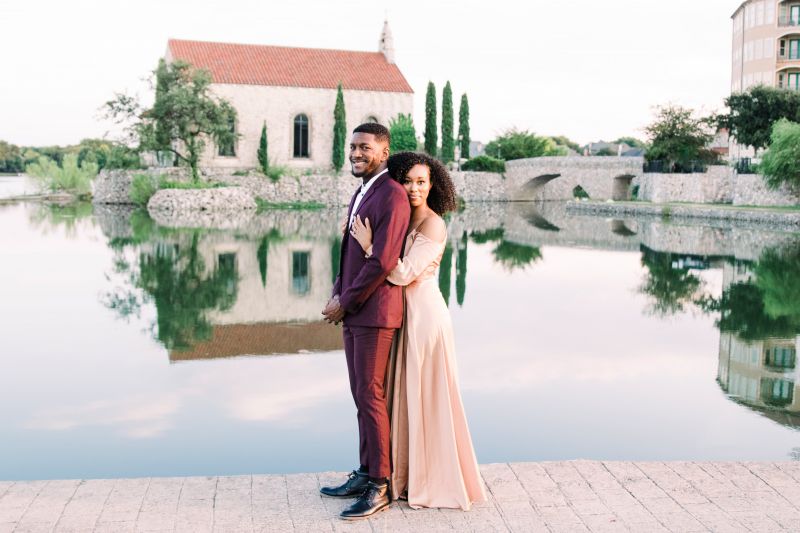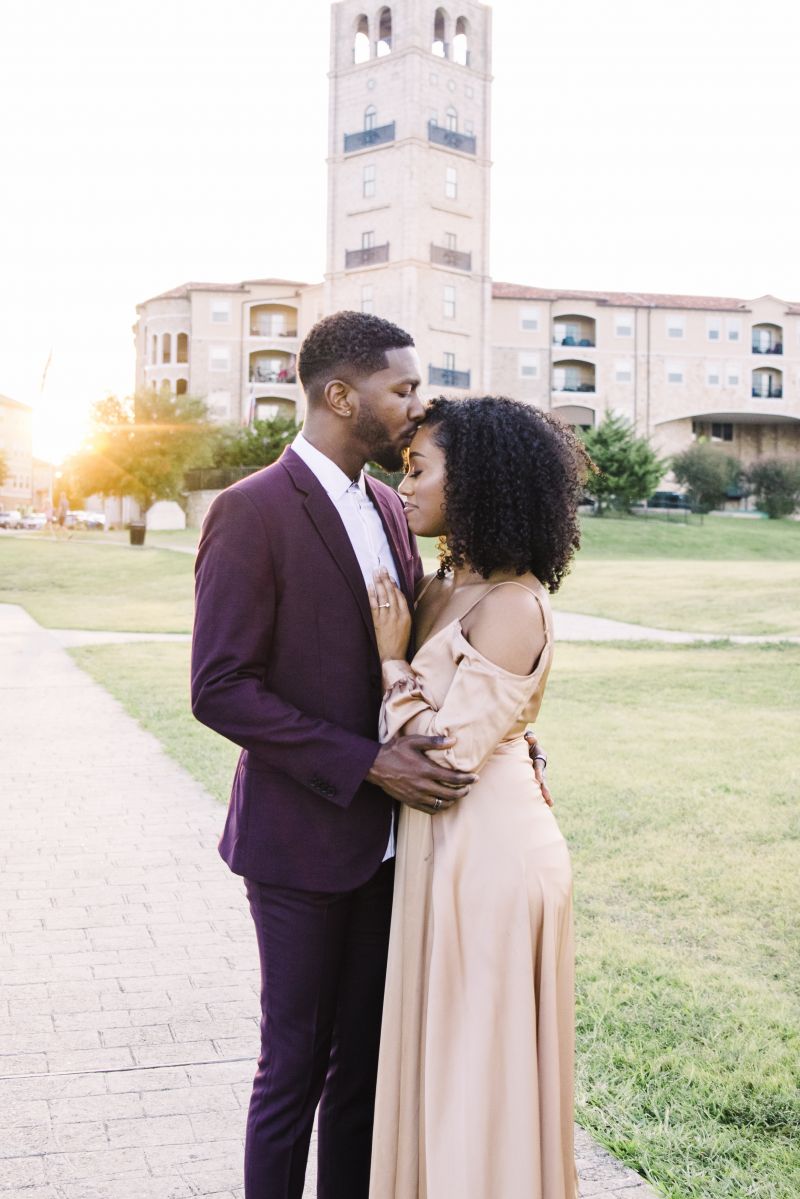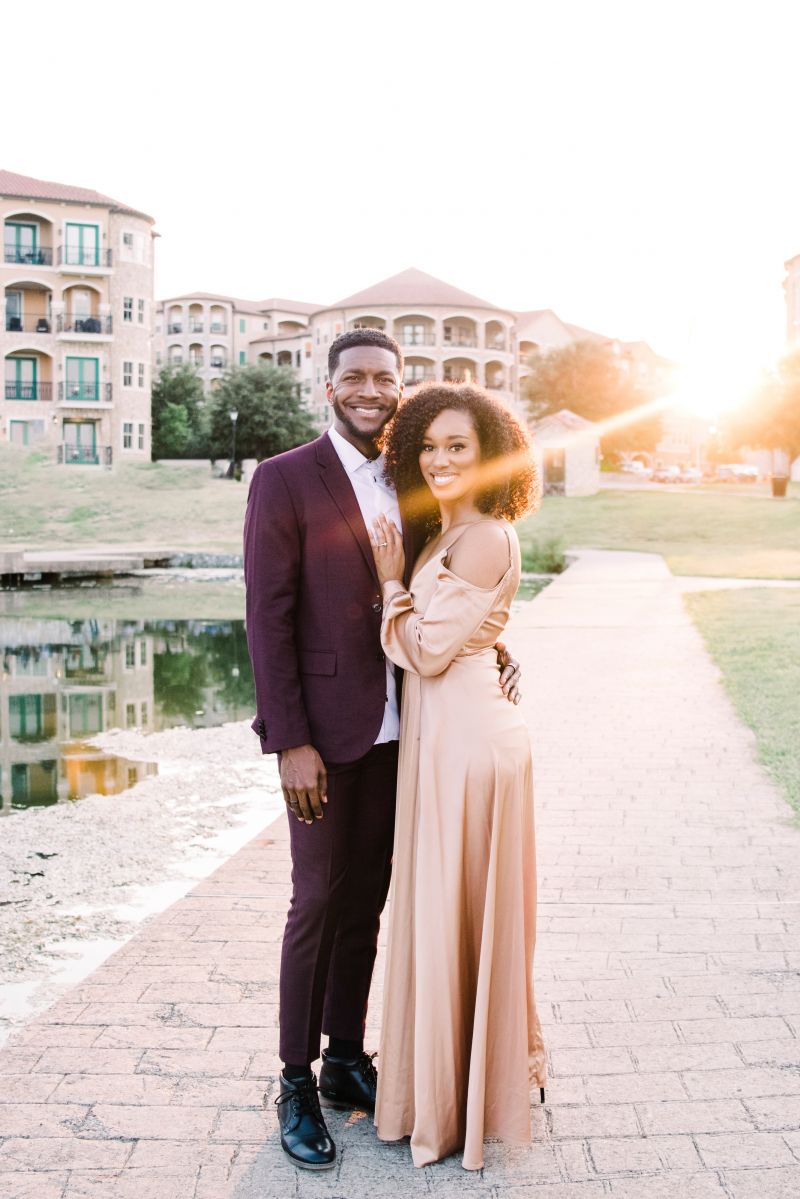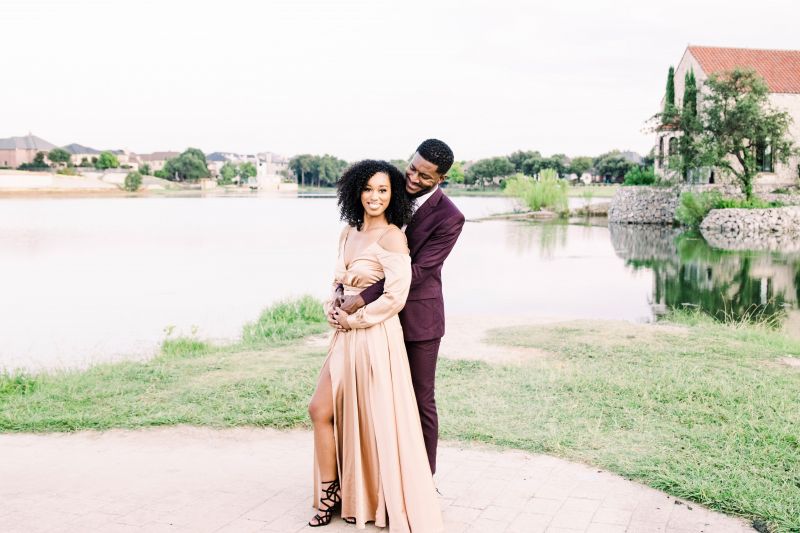 Engagement story
For the Groom: Walk us through the behind the scenes of creating this special day.
I contacted India's sisters and told them I was planning to propose. I knew what she wanted, but I wasn't about to lose so, I set up a day where they could go with me to pick the perfect ring. While her sisters and I were looking at rings, we were all brainstorming ideas on how I could pull off the proposal
because she is extremely observant! Her sisters mentioned a game that the family played during
gatherings and we discussed details of how I could incorporate the proposal into the game. Not long after, I ended up talking to her mom and we decided to combine her Christmas Eve dinner party with the proposal. We played a few rounds of the game before I snuck in the ring and everything turned out amazing! One of the best parts of that night was our daughter's reaction. Even though she was only two at the time, it was as if she knew how special that moment was. It was like God's confirmation was came through her reaction and it made the night even more beautiful!
What makes your love special?
One of the things that makes our love incredibly special is that we didn't write our story, God did. It wasn't forced or questioned, it just happened organically. We couldn't have written our love story
even if we wanted to. We were so invested in pouring into each other's lives we didn't realize that our hearts were connecting on a much deeper level. Another beautiful thing about our love is that we know our individual purposes are aligned with each other.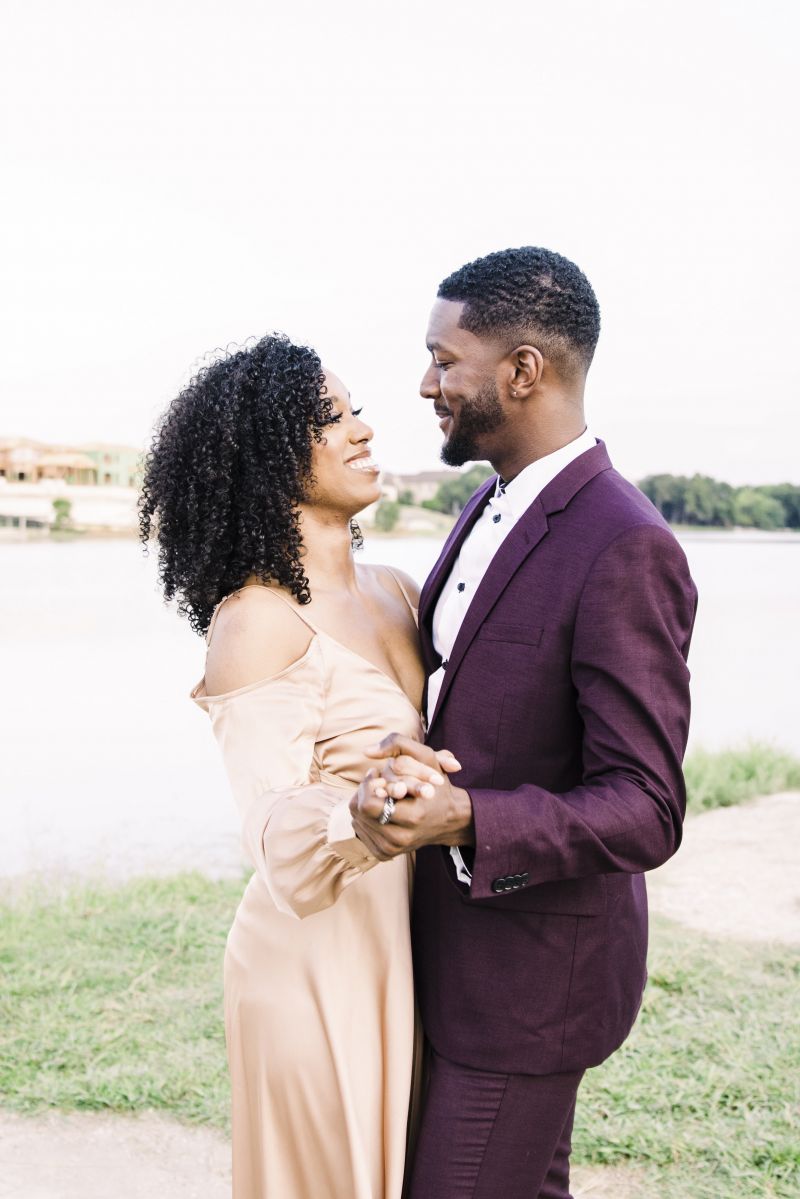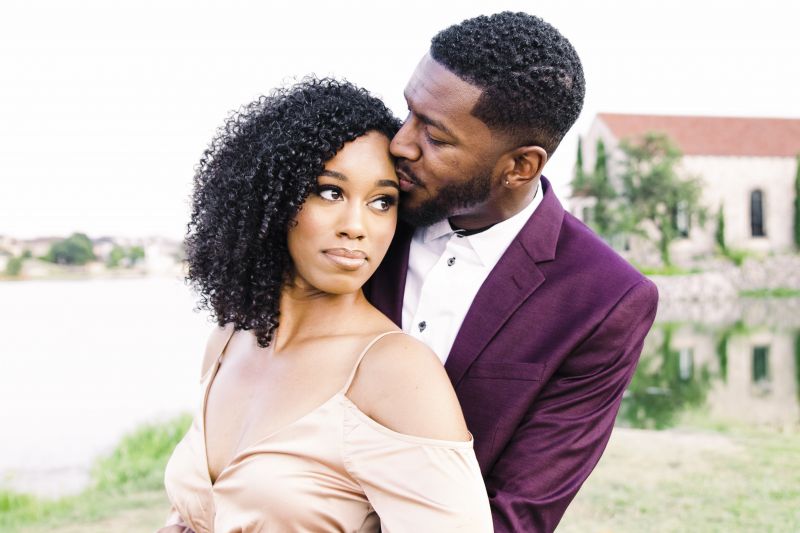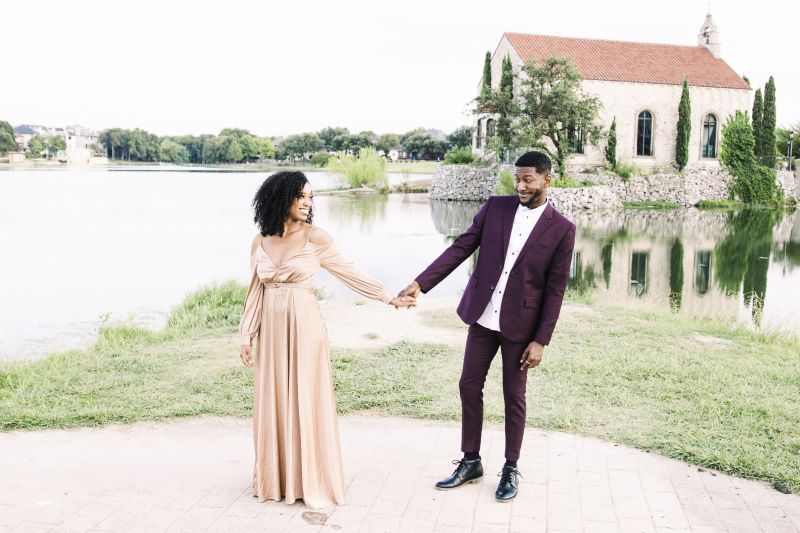 What was the theme of your shoot?
We did not have a specific theme, but we definitely wanted to ensure that it embodied the vision for our wedding which is elegant and romantic. Most importantly, we wanted to capture the authenticity of our love and both of our personalities and our photographer did such an incredible job capturing all of that!
Were there any memorable moments during the shoot?
Yes! Our photographer brought a speaker and played all the good R&B hits! She instructed us to just slow dance to the music while she took the photos. It was such a beautiful moment because we totally forgot she was taking pictures so she was able to capture our love without posing and directing us. The result was amazing and we got some really great shots! Oh, and she's also my little sister! It made our shoot that
much more beautiful.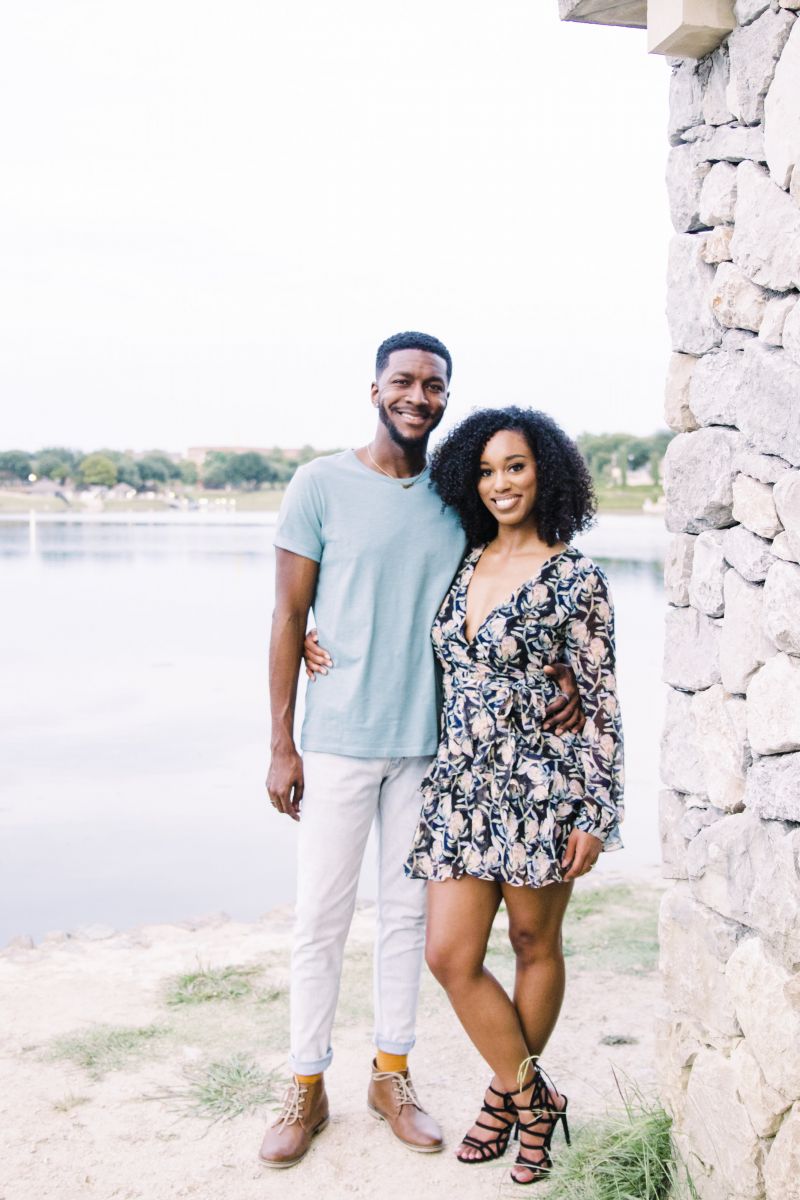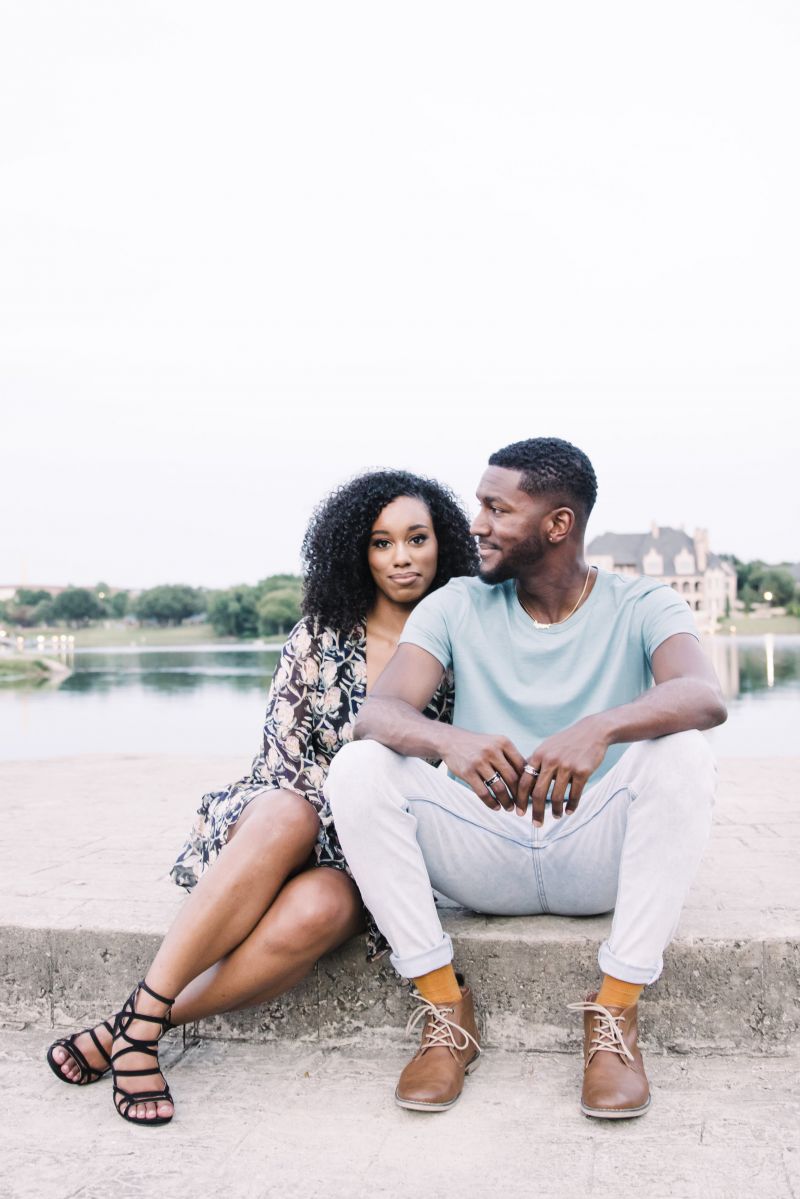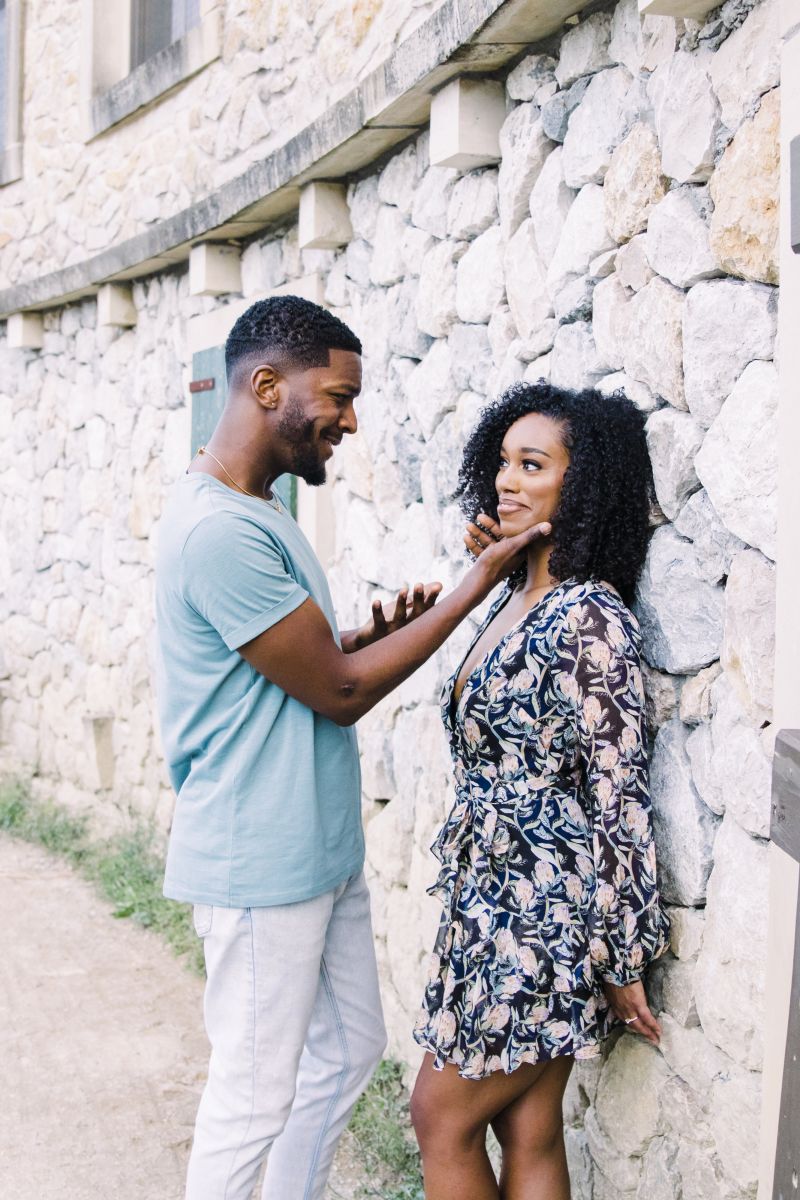 What are you most looking forward to about your wedding?
The experience! We've waited for this moment for almost 2 years now so to finally see it all come to fruition is so exciting! I have a 3 year old daughter who Caleb has called and treated as his own from the very beginning. He did not ask for this role, but he knew that loving me meant loving her just the same. We have a special moment in our ceremony where he will also read his vow to her and I cannot wait to see how that moment unfolds! Our ceremony will literally be an entire worship experience.
We can't wait to just soak in the presence of God and truly enjoy the moment of FINALLY becoming ONE! And, of course, we are really anticipating being introduced as Mr. & Mrs. Caleb and India McCampbell for the very first time.
Have you started planning your wedding?
Actually, our wedding is two weeks away! COVID definitely altered our plans but we decided to go ahead and make it happen and we can't wait!
Congratulations to the happy couple! We wish you a fruitful marriage and many years of wedded bliss!