If a crisp and lavish wedding is what you seek, you'll fall in love with this contemporarily glam styled shoot. From the monochromatic white details with its pop of color and silver accents, this photo session definitely adds a twist to this sacred tradition. Other elements we're sure you'll admire are the glittering chandeliers and centerpieces that provide a sense of opulence. Don't believe us? Scroll through and see for yourself the modern refinement that was expertly shot by CL Clay of Human Eye Photography.
Shoot location: Stone Bridge Gardens and Events Center, Columbia, South Carolina
Shoot theme: The direction of this shoot is "modern-day love," so we a modern approach to traditional styling. We wanted a young, professional, attractive, affluent minority couple enjoying the wedding of their dreams. Our goal was to encapsulate the simplistic, clean look and styling of the man and the over-the-top elegance and class of the lady into one vision.
Color combinations: The color of this shoot is white with pops of silver.
Favorite detail: The grand sofa.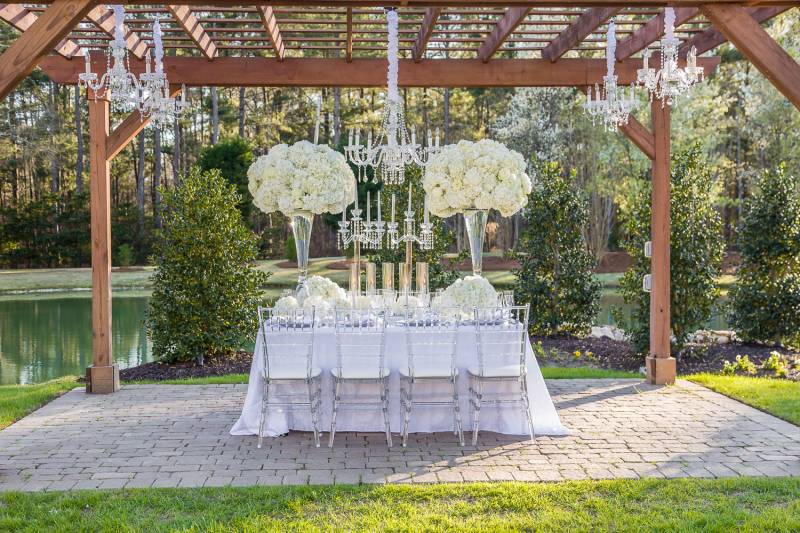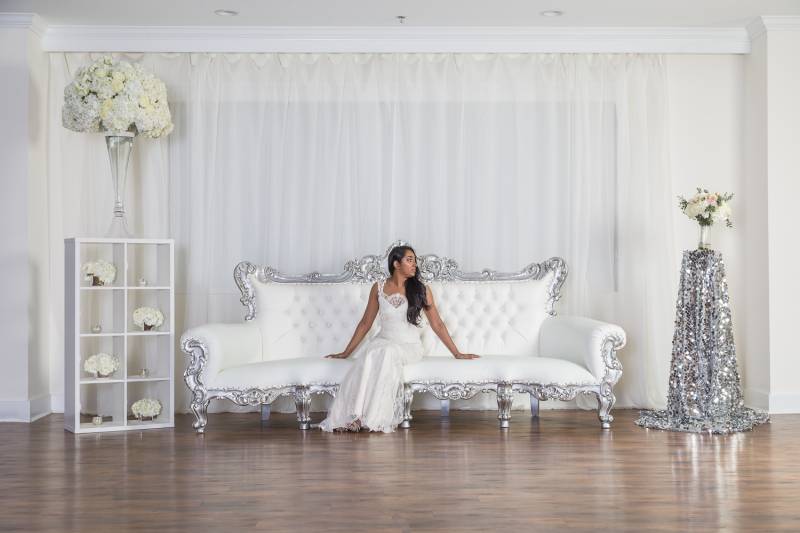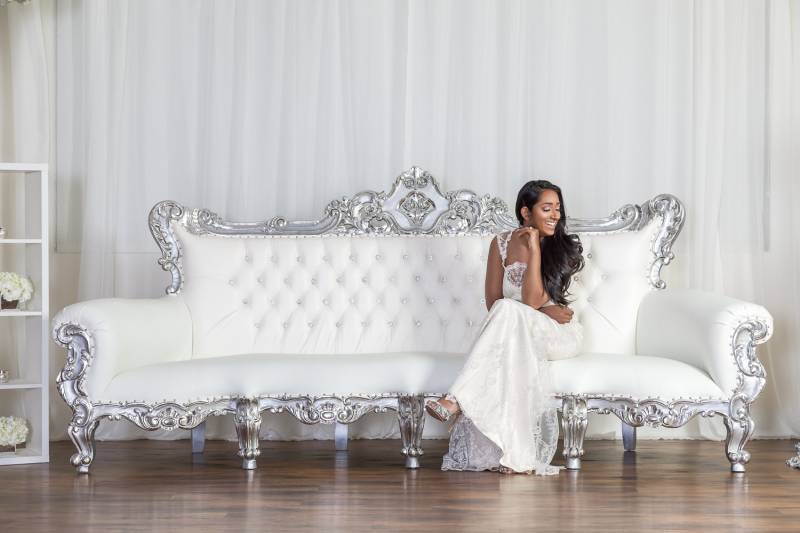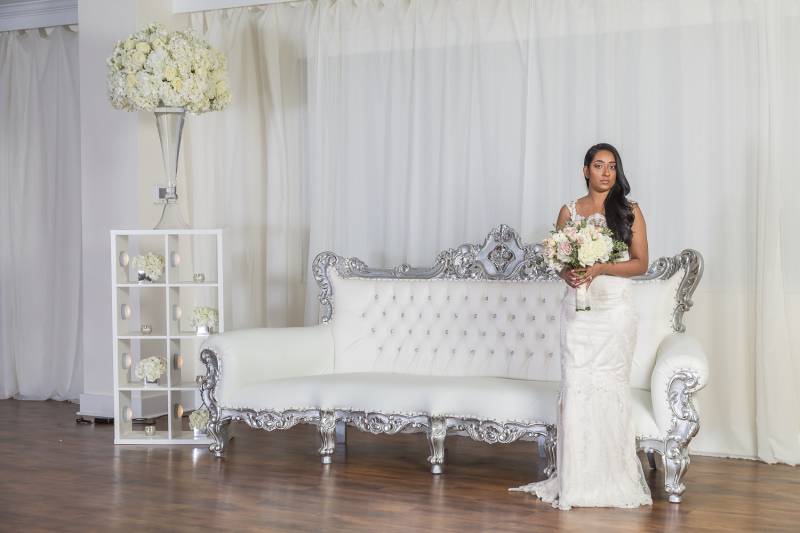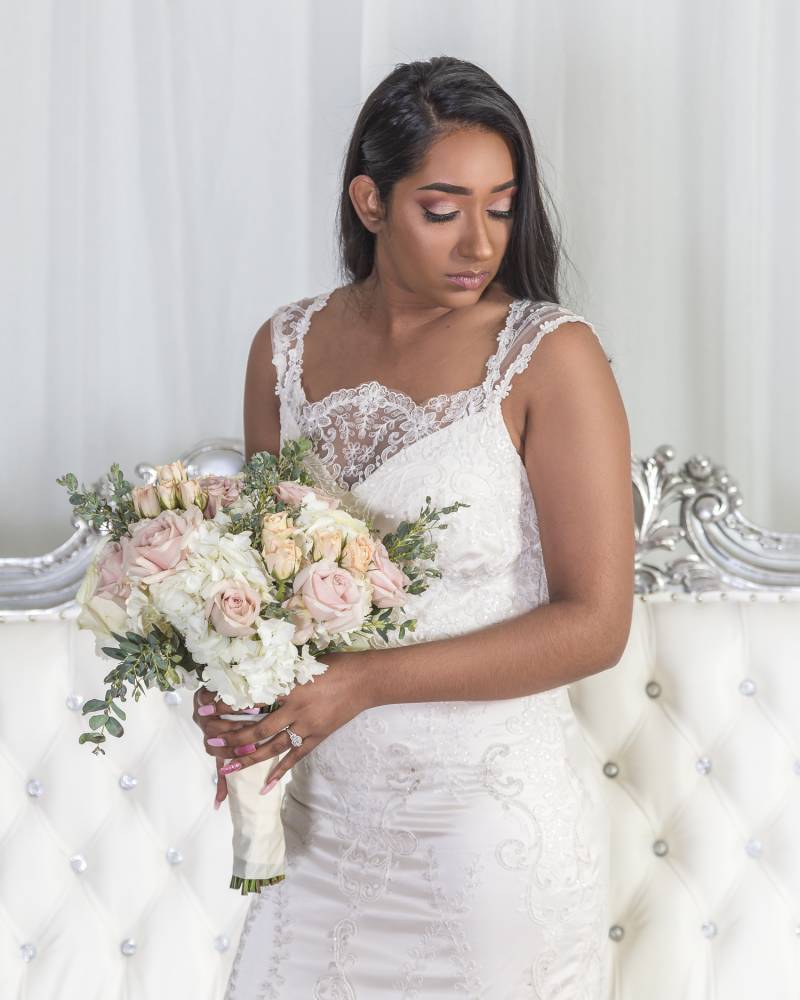 Decor Details:
Linens:
We used the Versailles Chopin Jacquard Dasmask tablecloth in white because we love the contrasts of the flat white background with the pop of iridescent gloss that hits when light touches the fabric. It gives a very clean look with just the right amount of pizzazz.
Centerpiece Description:
To keep the look simplistic, we only wanted two kinds of flowers: hydrangeas and vendela roses. The hydrangeas make a very bold statement in any piece and the head on the vendela rose really brings more character and depth to the arrangement without making it too busy.
Place Settings:
When looking directly into the details of the silver coral glass charger plates, you'll see what resembles small shiny stones. To complement the subtle design, we used an oversized diamond napkin ring for the napkin. The grand couch was chosen because the intricate detailing in the wood trim is very southern traditional and the diamond buttons tie with a modern-day flair.
Favors:
The white dipped apples were beautifully displayed in acrylic cubes to make the dessert look appetizing, yet very chic and sophisticated.
Please share unique details from your shoot:
We selected this venue because of its lush landscaping and simplistic, yet elegant interior. In terms of decor, we opted for oversized trumpet vases for the main centerpieces because the vase's exaggerated styling adds a modern twist to the traditional trumpet style vase.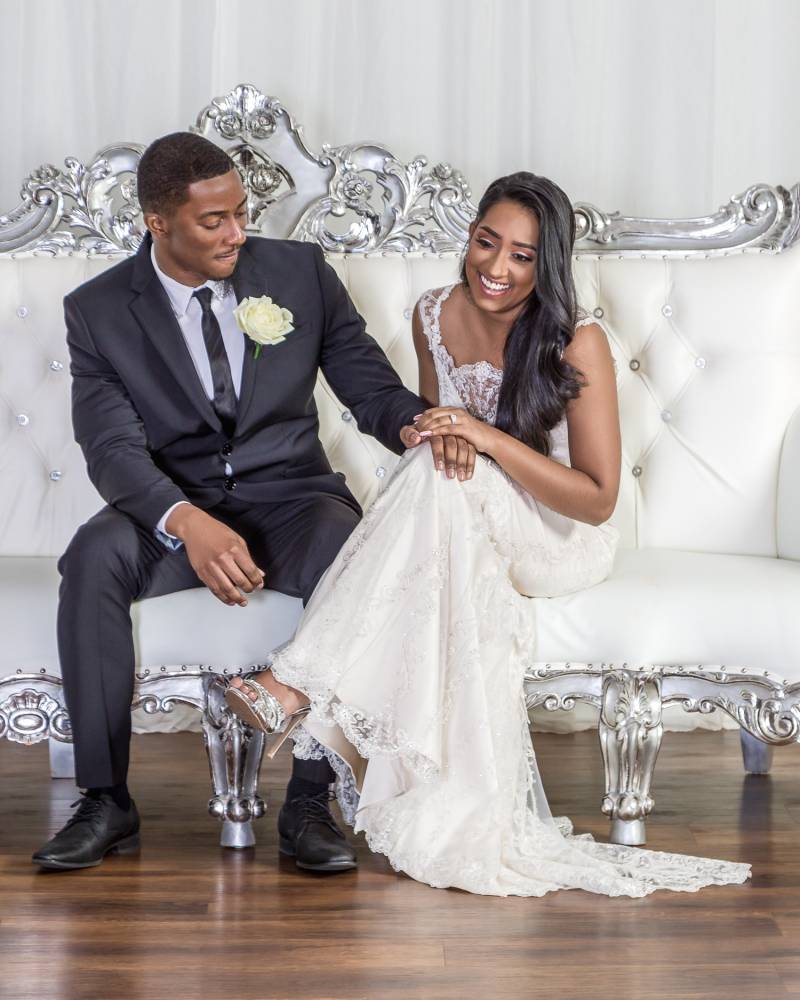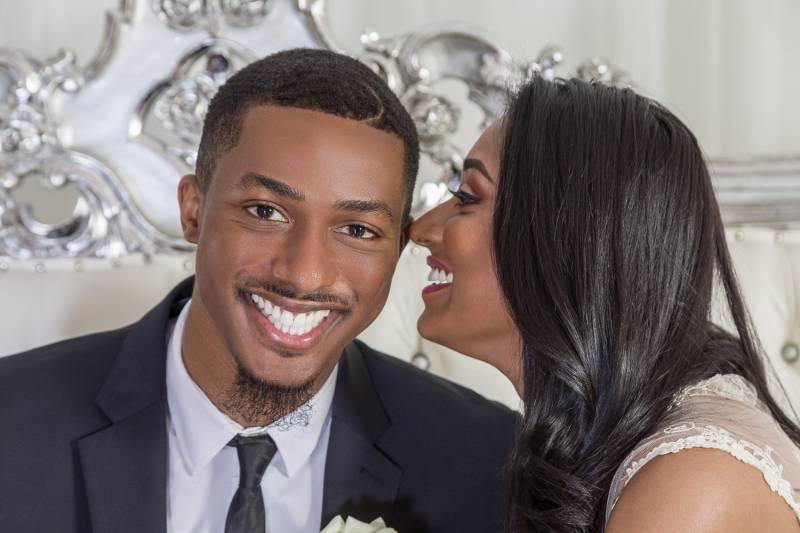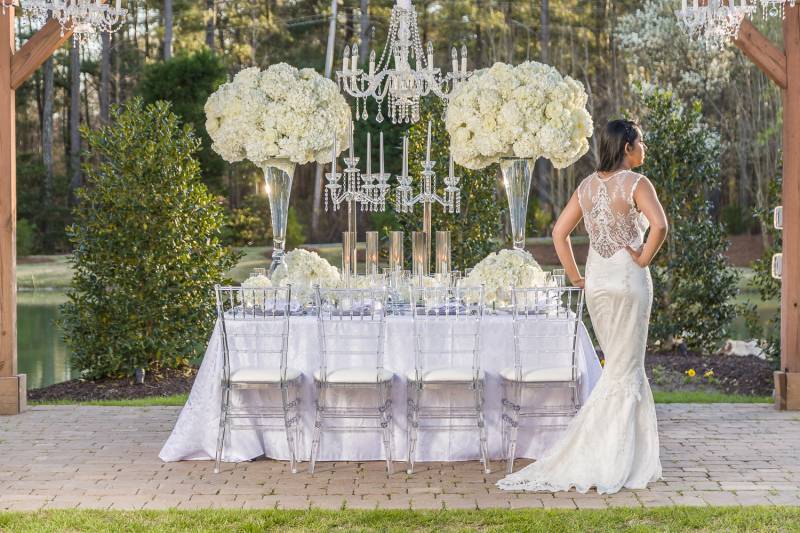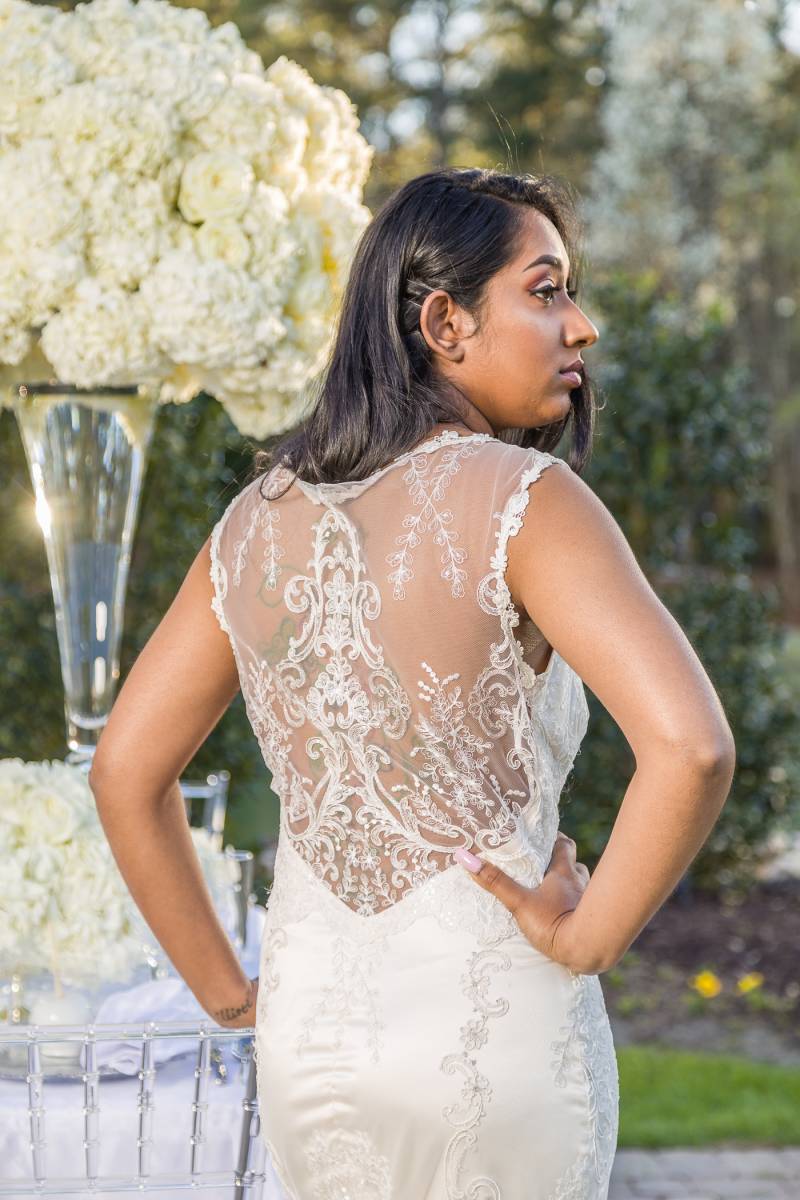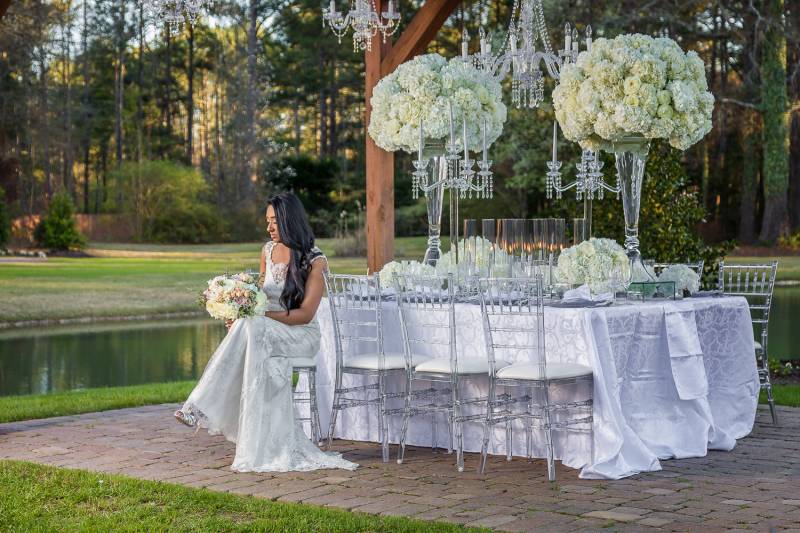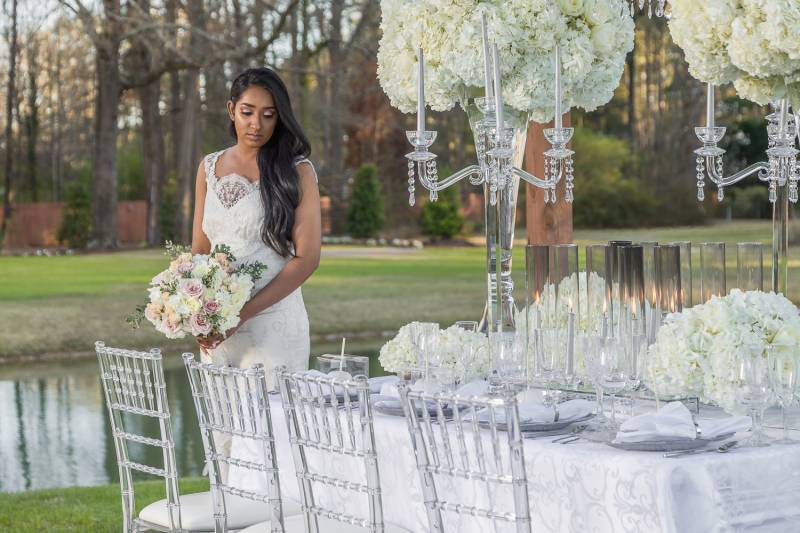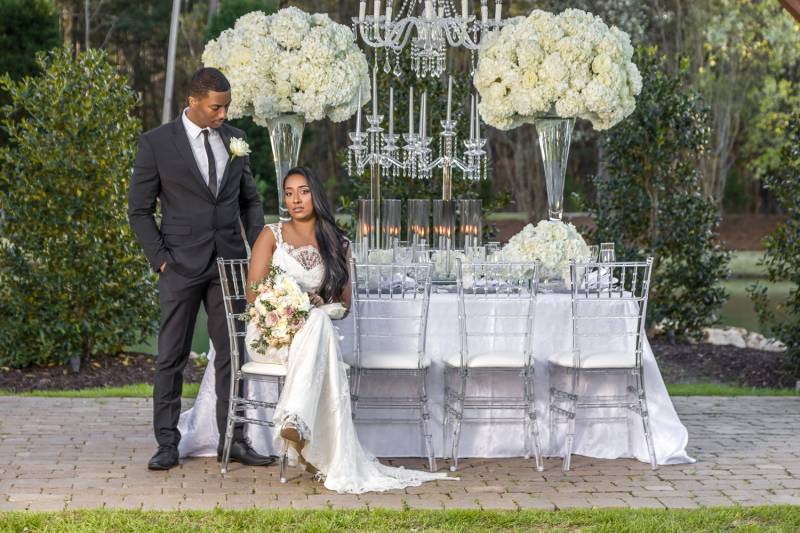 We can't get enough of this gorgeous styled shoot. Share your favorite details in the comments below.