Lynda and Joshua have been in school together since middle school, however, it was not until 2005 that they got the chance to get to know each other better. They had a school field trip to Washington D.C. and ended up becoming casual friends. When they graduated high school, they briefly kept in contact through Facebook. Then on July 1, 2014, Joshua hit Lynda up on Facebook asking if she wanted to grab some ice cream and catch up on July 5. Lynda didn't see anything wrong with that, so she said sure. Some friends and Lynda had last minute plans to go out of town for the Fourth of July, meaning it could be a possibility that she would not be back until later in the day on the fifth of July. Lynda ended up telling Joshua that she was unsure if she was going to be able to meet him Saturday afternoon and he told her that was fine and to let him know in the morning if she would be able to or not. Unforeseen circumstances occurred causing Lynda's friends to cancel plans. Joshua called Lynda on Saturday morning asking if she knew if she could meet him and Lynda told him about how her plans fell through and that she would be able to meet him. What was intended to be about an hour or two of eating ice cream and catching up, ended up being about six hours of just talking and sharing a real connection. As time went on, this lovely pair married, but we'd like to take a walk down memory lane and have a look at their amazing and romantic engagement session in the Duke Gardens of Durham, North Carolina. Check out their special day, captured by CHillDesigns Photography.
Bride's full name and occupation: Lynda Maheza Hiller-Smith, Licensed Clinical Social Worker-Associate
Groom's full name and occupation: Joshua Benin Smith, Medical Supply Technician Supervisor
Place of residence: Fuquay-Varina, North Carolina
Engagement Shoot Location: Duke Gardens, Durham, North Carolina
Wedding date: March 11, 2017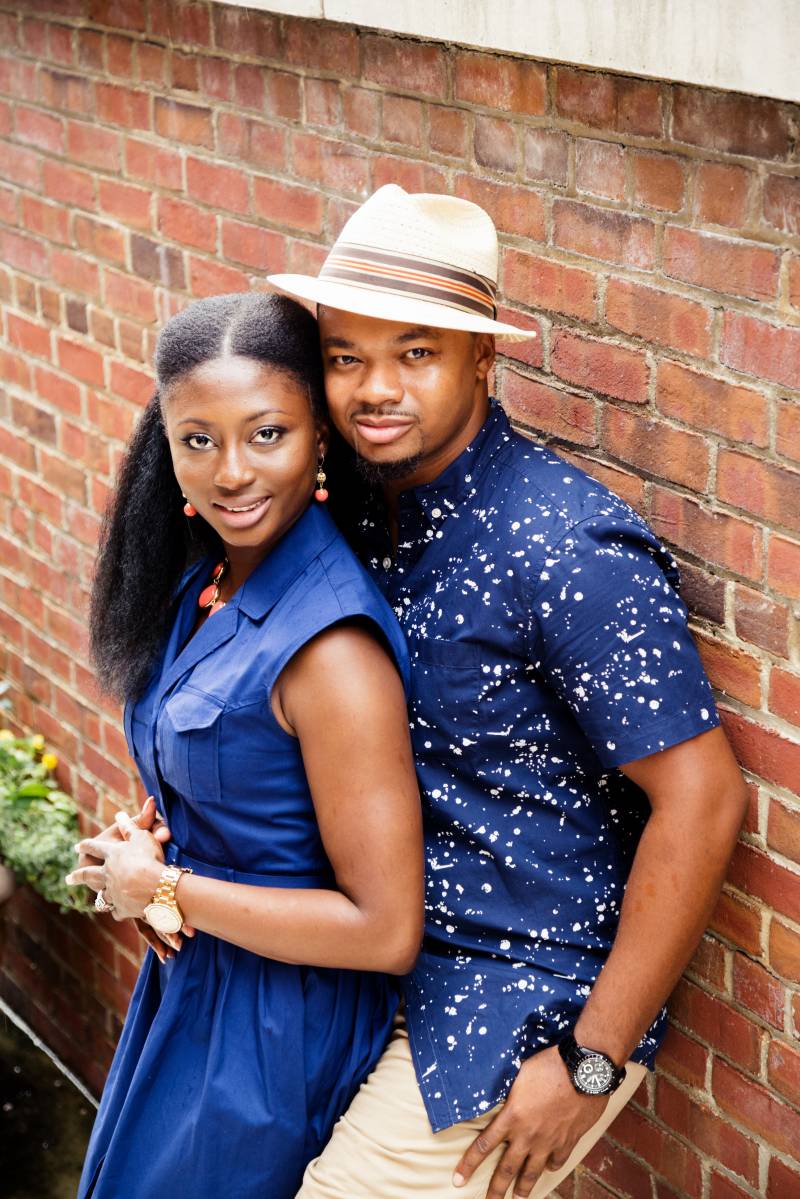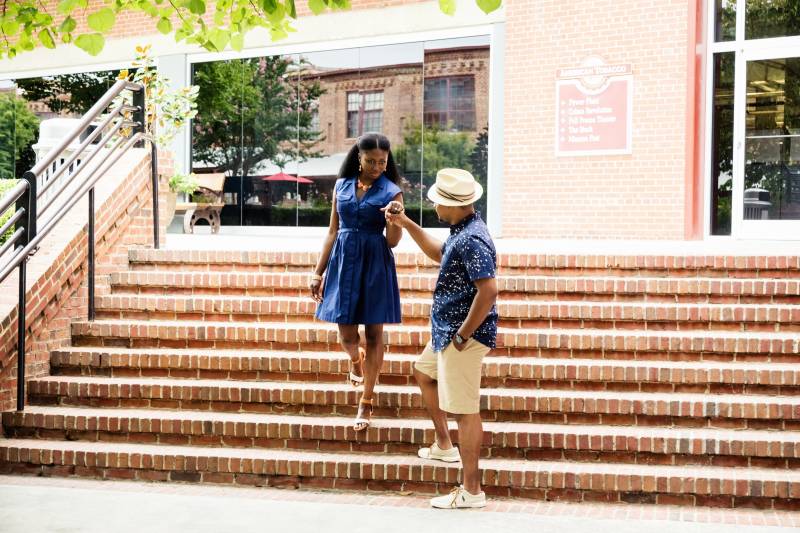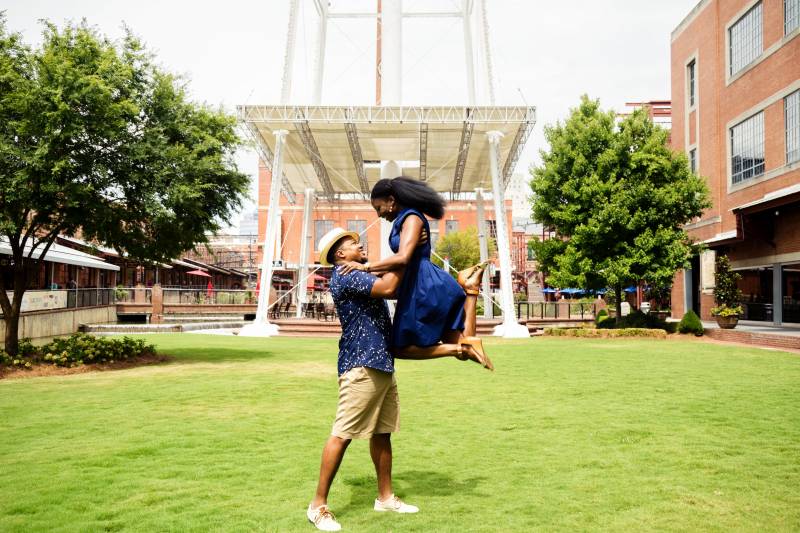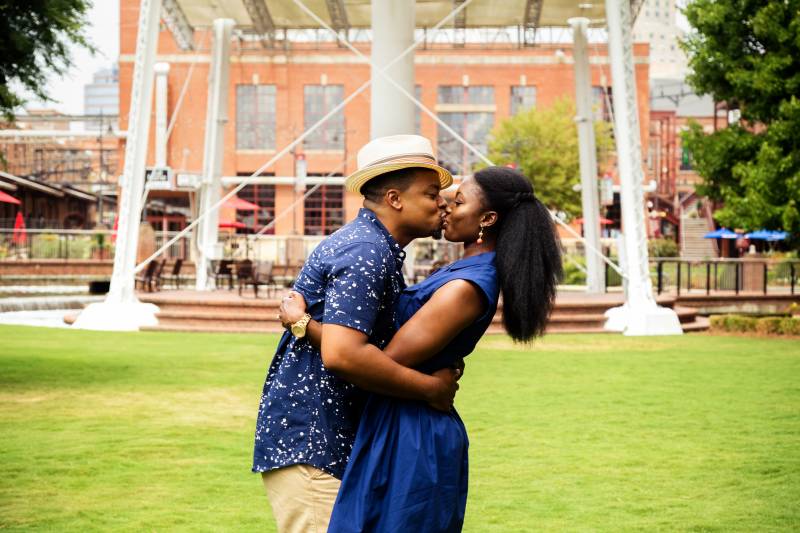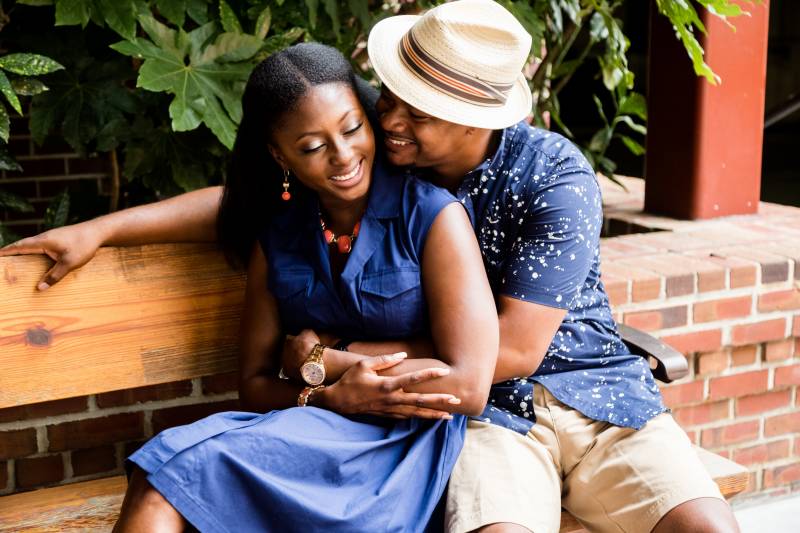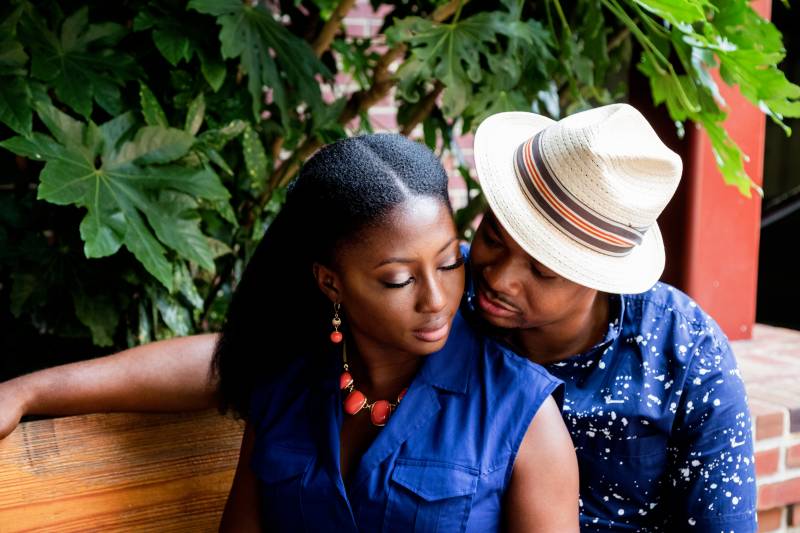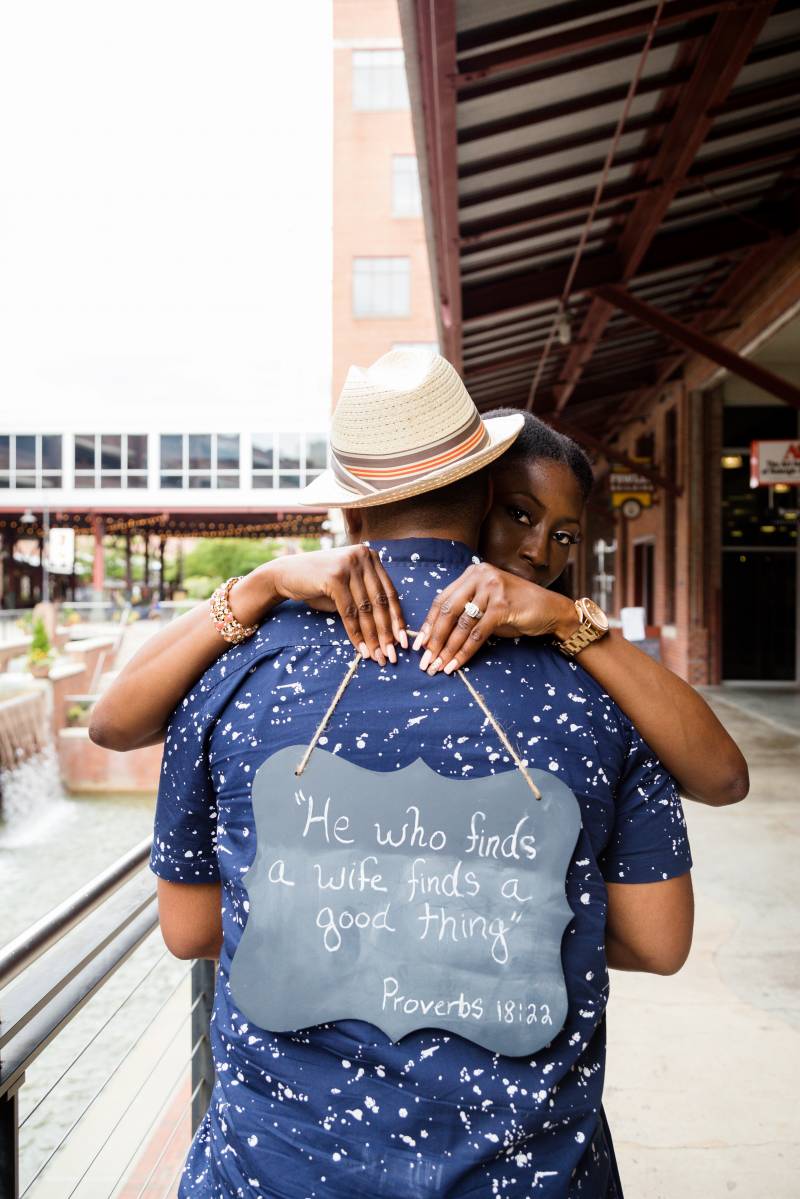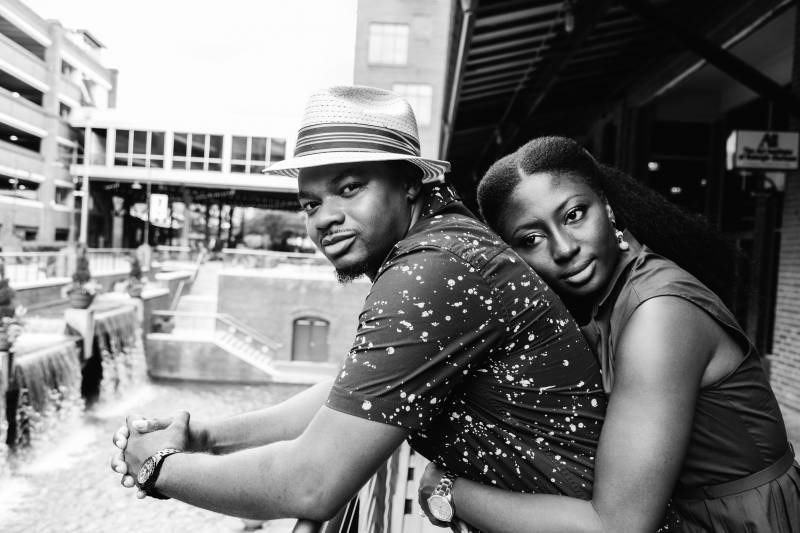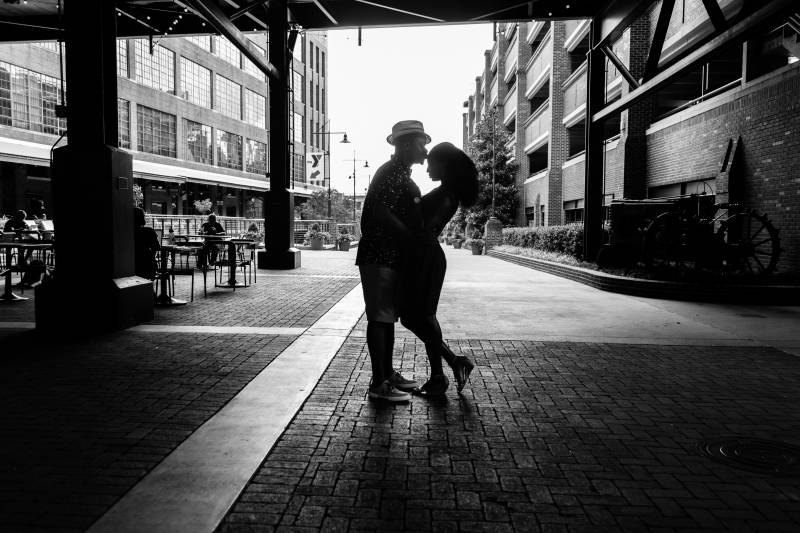 Engagement story:
Joshua and I first met about 10 years ago in high school and we officially started dating about a year and a half ago. On September 19, 2015, I was under the impression that my sister and brother and I were going to Duke Gardens to take pictures for Christmas cards for the upcoming holiday. However, my fiance had a romantic proposal planned leading me around the Duke Gardens, starting off with me seeing one of our friends holding the sign "Patience," then moments later another friend holding the sign "Kindness," then his parents holding the sign "Friendship," moments after my parents holding the sign love, and finally my fiance holding the sign "Forever." He then had one of the members of his church sing and play the guitar as I walked up to the Duke Garden gazebo where he was standing, waiting to propose to me. And of course, I said yes to the love of my life!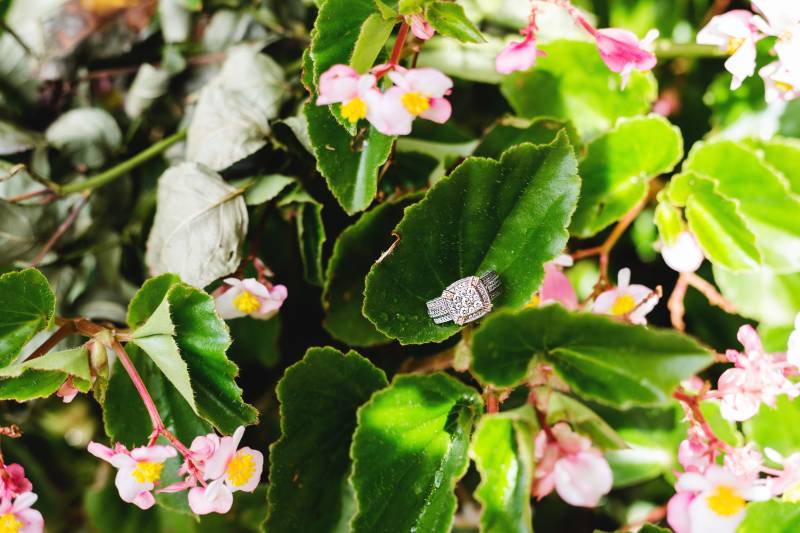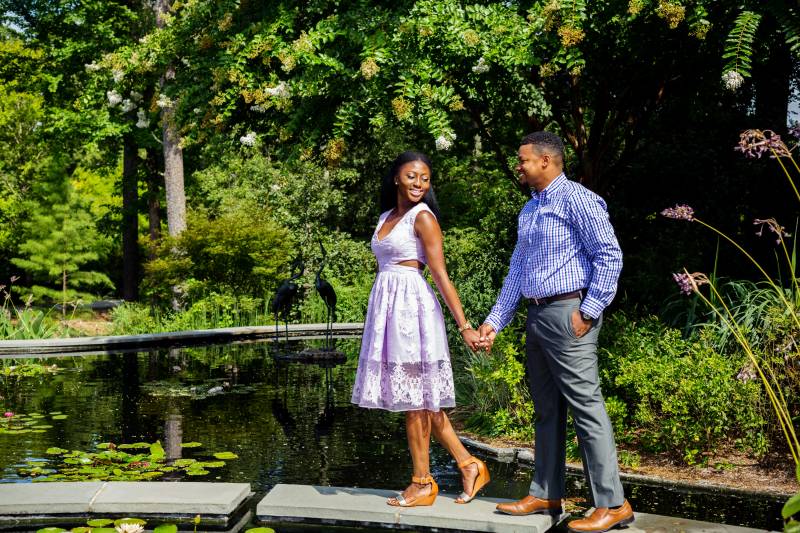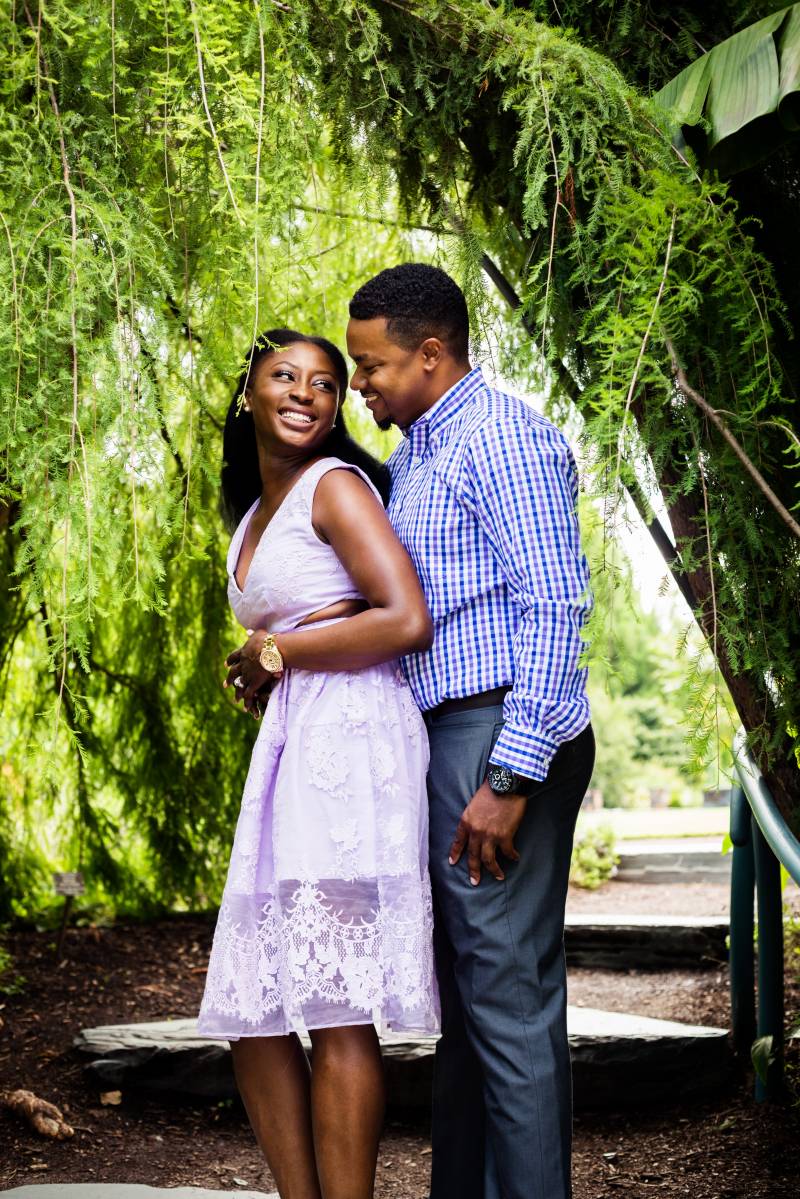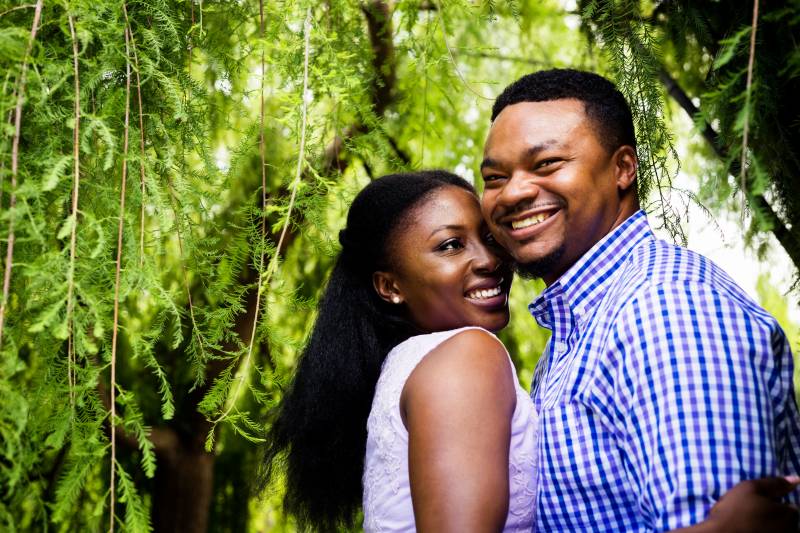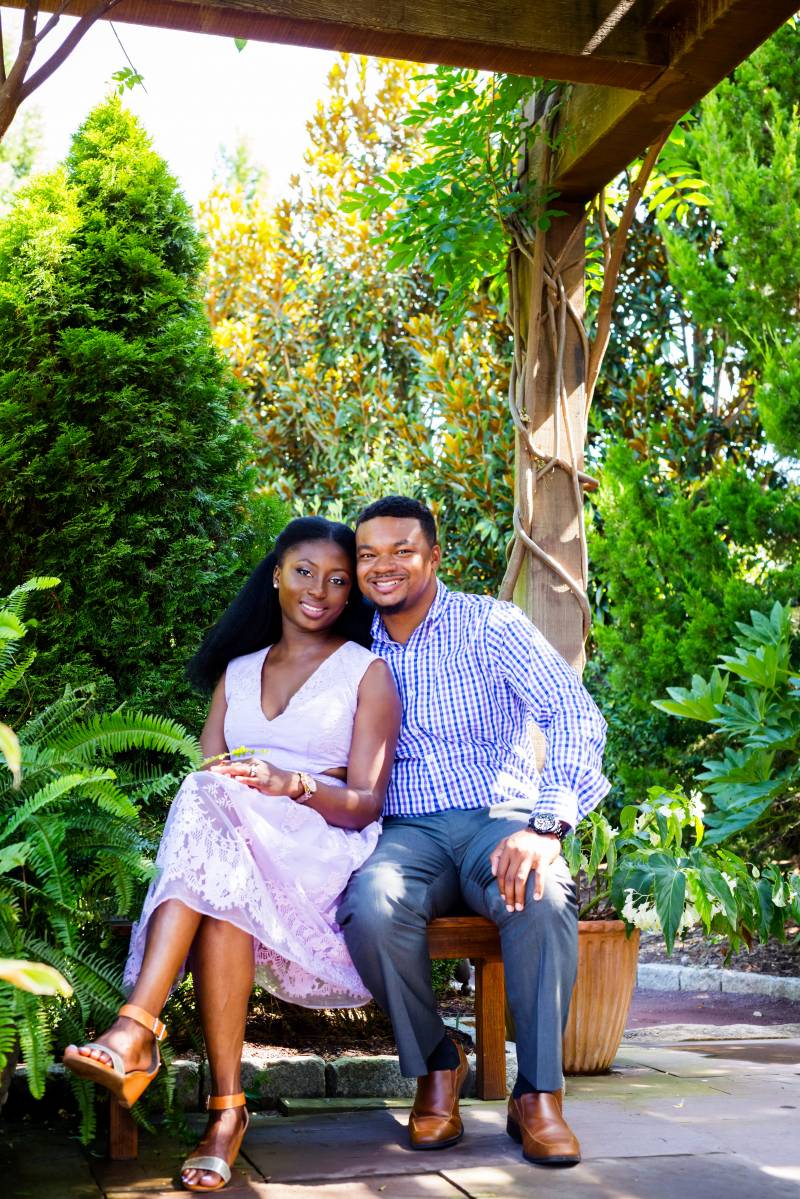 For the Groom: Walk us through the behind the scenes of creating this special day:
After our dating anniversary in August, I knew I wanted to spend the rest of my life with Lynda. I went to her parents' house with a cheesecake and asked for their blessing. This was about a month out before I proposed to her. I told her parents I wanted to propose to her at Duke Gardens, I wanted them involved along with my parents and our mutual close friends, and that I wanted it to be a surprise for her. Other than that I did not have a set plan of how I wanted it all to go down. A few days after I asked her parents for their blessing, her sister calls me up and suggested an idea. She thought of the scavenger hunt idea around Duke gardens involving our close friends, and our parents. Then I thought of the words to put on the signs that each of the players in the scavenger hunt would hold.
I asked Lynda's sister if she had an idea of how she was going to get her out there without her knowing what was going on and she told me she had it under control. I had originally planned to propose to Lynda two weekends before the actual day it happened however, it kept getting postponed. Then the day it happened, Lynda ended up being two hours late. Of all days, September 19 ended up being a very hot day, and everyone was struggling from the heat. We found ways to pass time as we waited by practicing the order of where everyone would be standing, just talking to each other, and by the time an hour and a half went by, we ended up feeding the ducks. Then Lynda showed up and everything went just as planned, and I had a surprise that I did not let anyone know about. I had a member of the church play Luther Vandross "Here and Now" as Lynda walked up the staircase to the gazebo where I was standing with the final sign that read "Forever." Following my proposal to Lynda, everyone had dinner at the Tobacco Road Sports Cafe restaurant in Durham.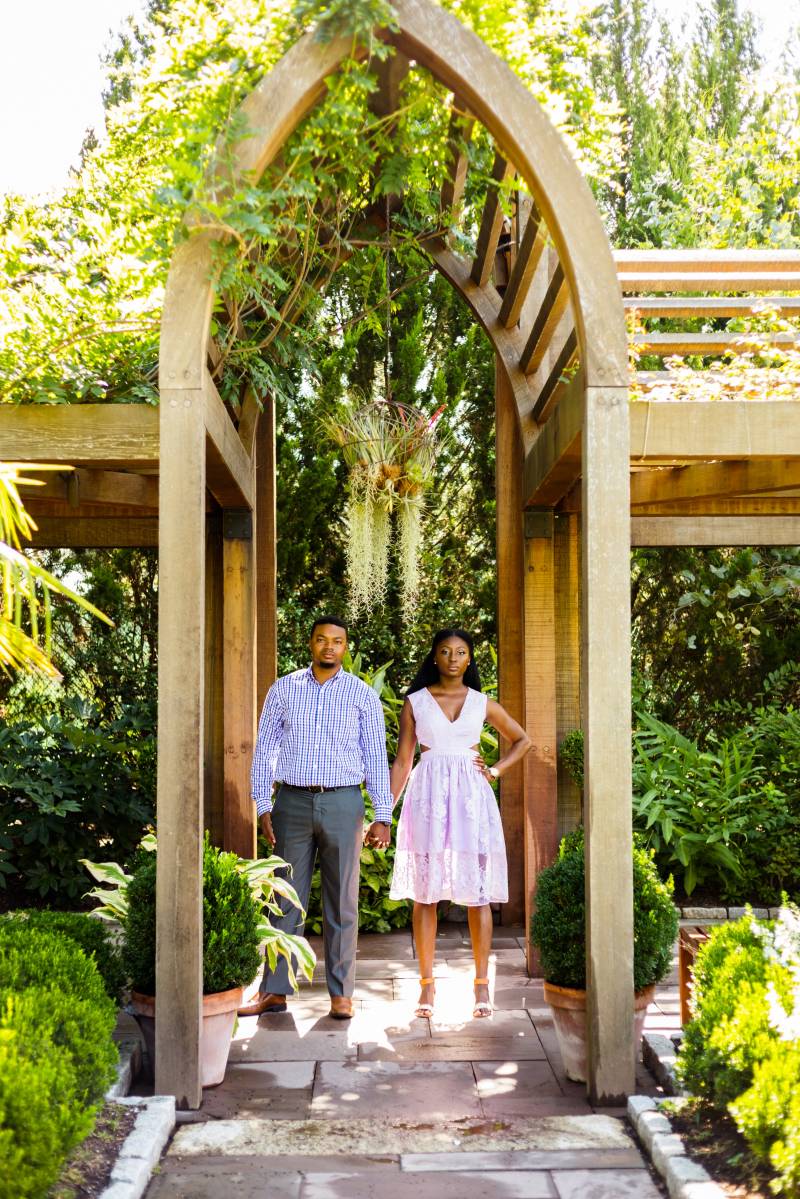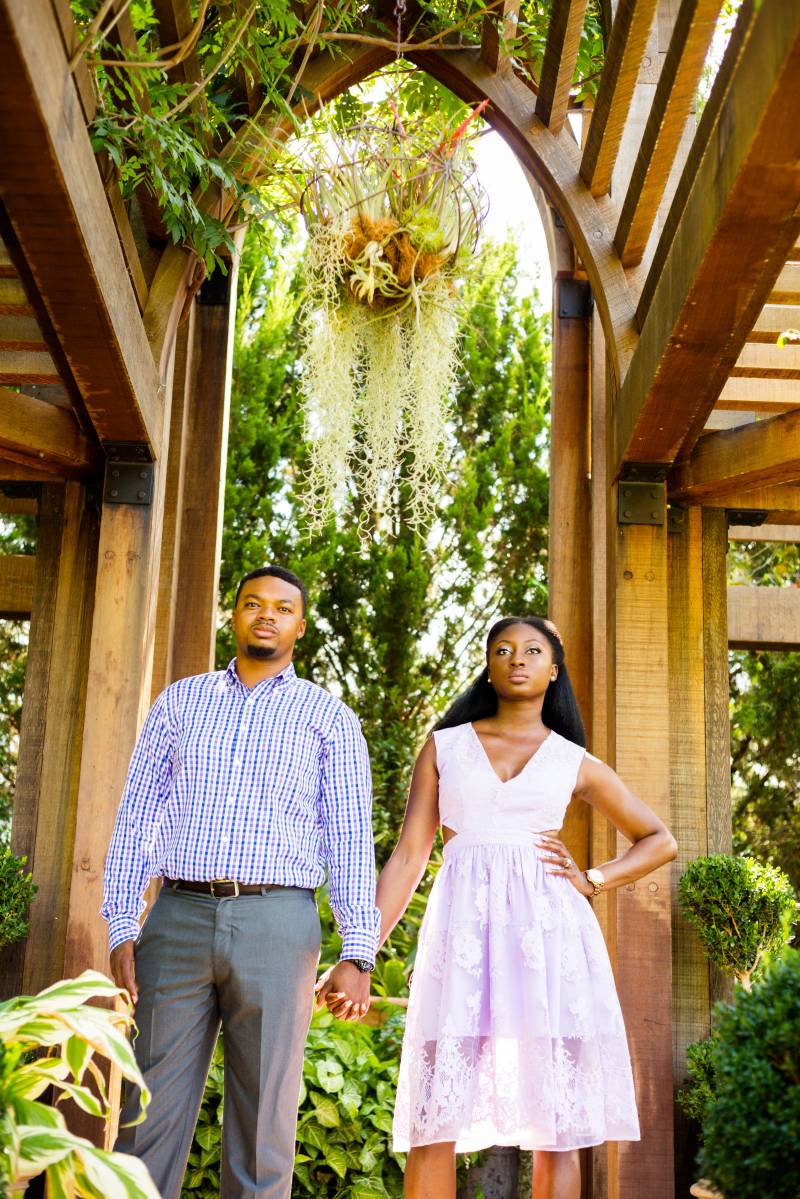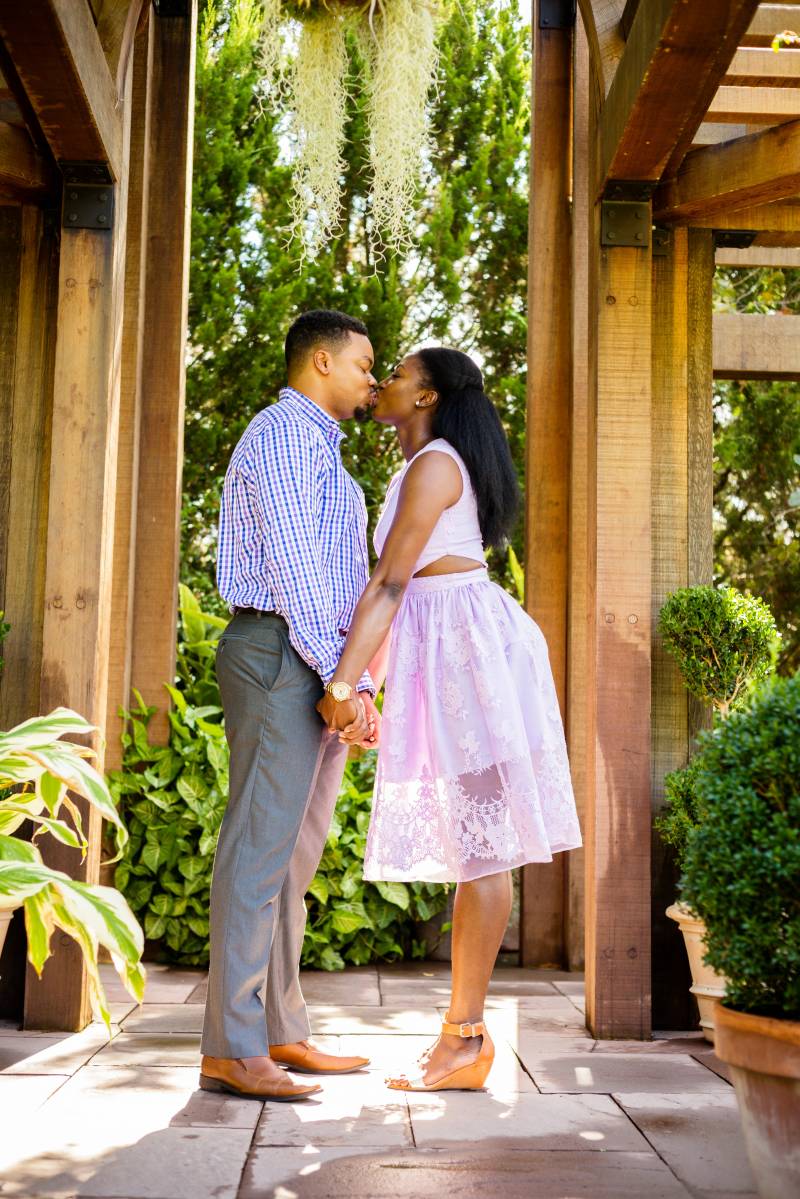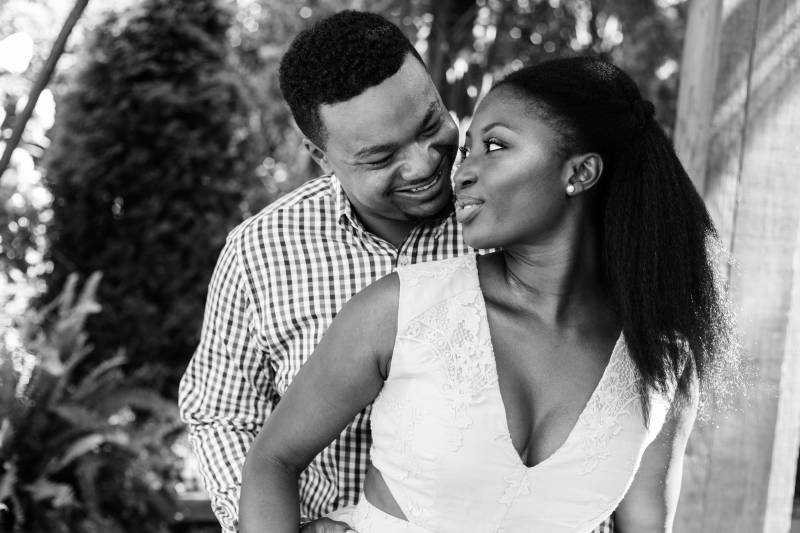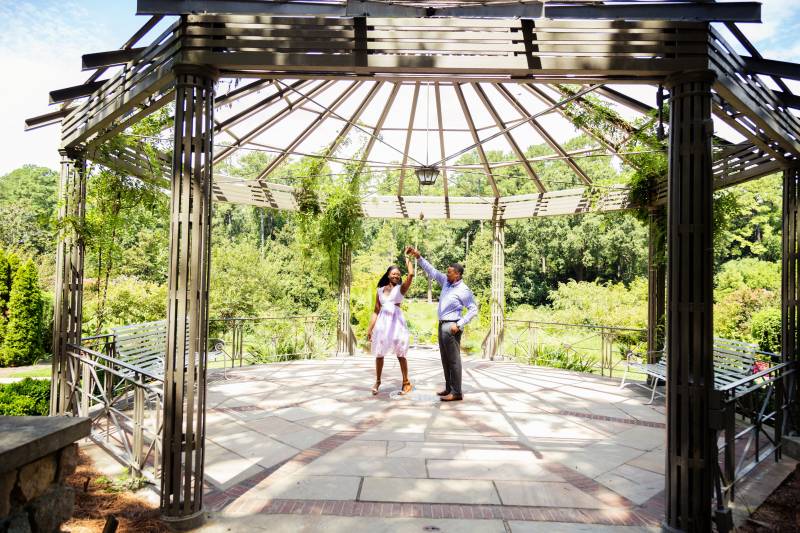 What makes your love special?
What makes our love special is that god is at the center of our walk together through life. My fiance's dreams have become our dreams, my fiance's vision has become a part of mine, and my fiance's love is and always will be my love. I could not have been blessed with a better man to start this journey of marriage with than the man I'm about to marry! "What therefore god has joined together, let not man separate." - Mark 10:9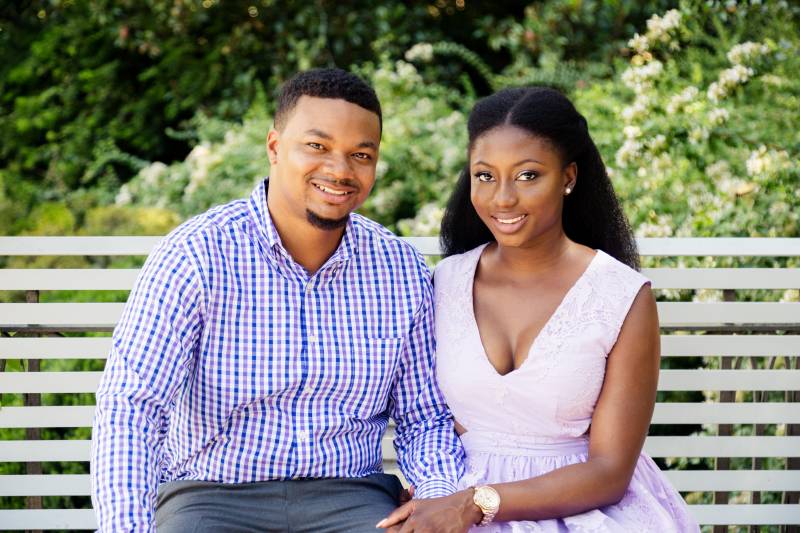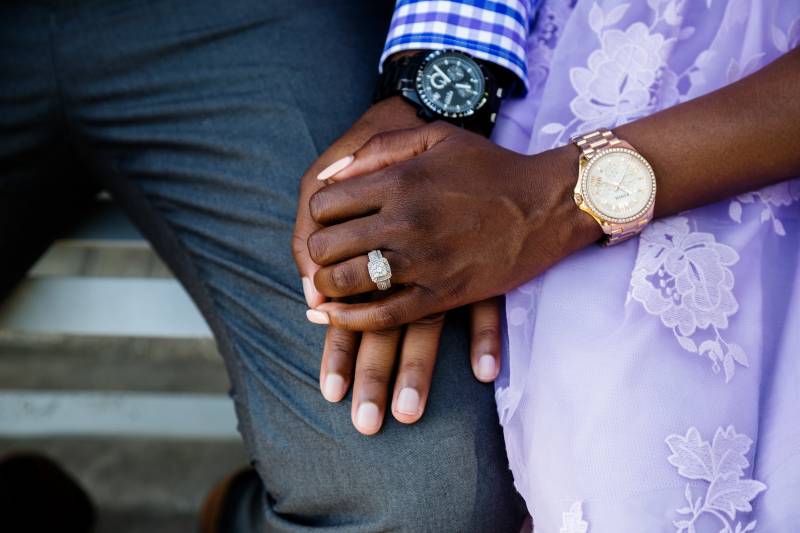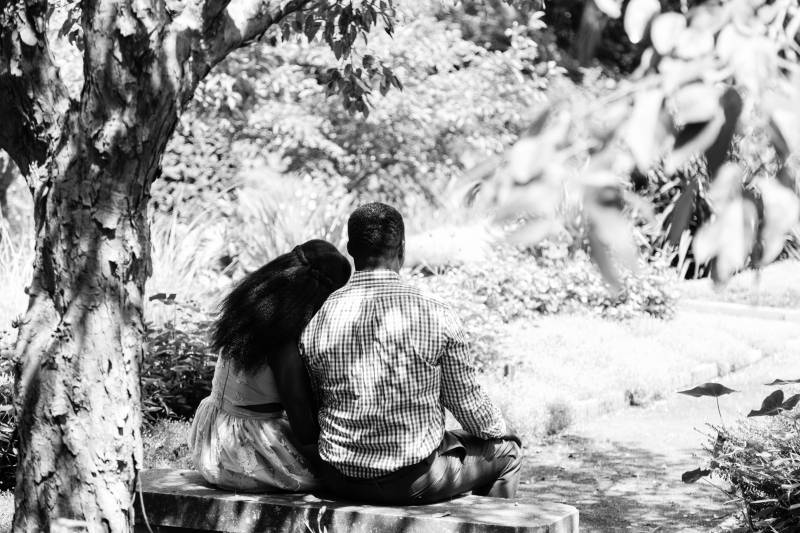 What was the theme of your shoot?
Genuine love with elegance.
Were there any memorable moments during the shoot?
During the last section of our shoot, it started to rain a little, so we had to go under the shaded part of the American Tobacco District in Durham. A simple picture taken under this shaded section ended up being one of the most beautiful silhouettes of us. We were truly blessed to have such an amazing photographer.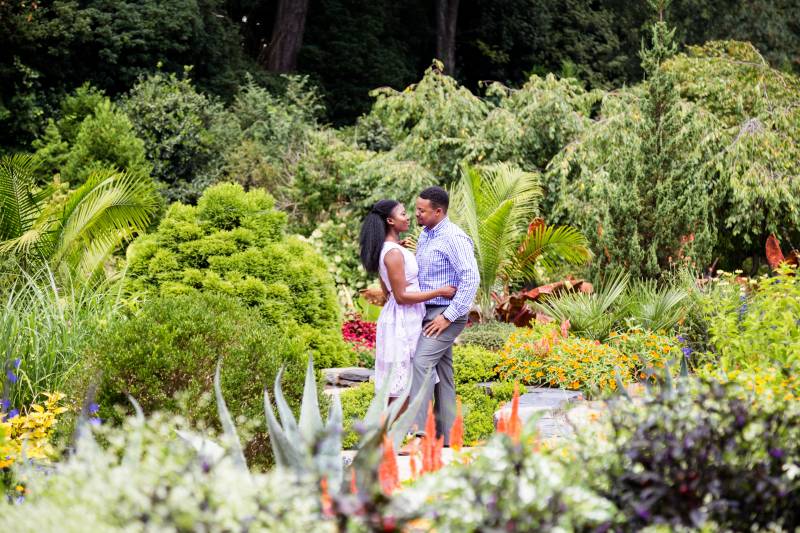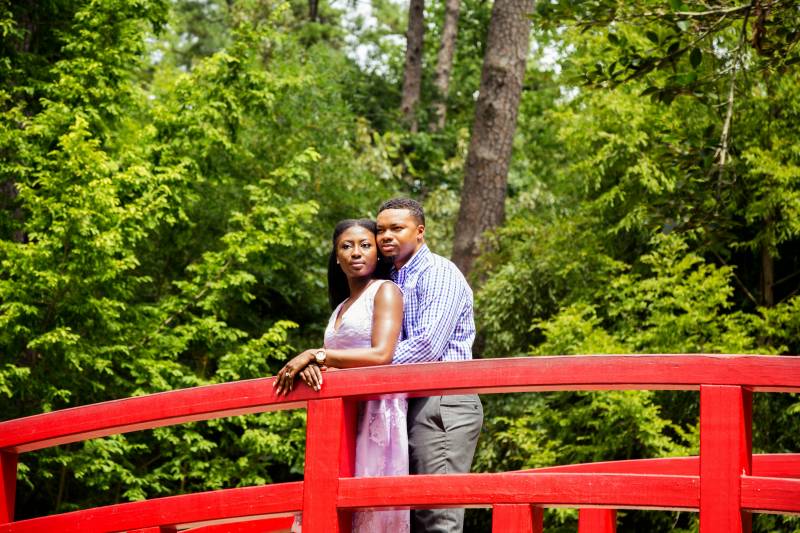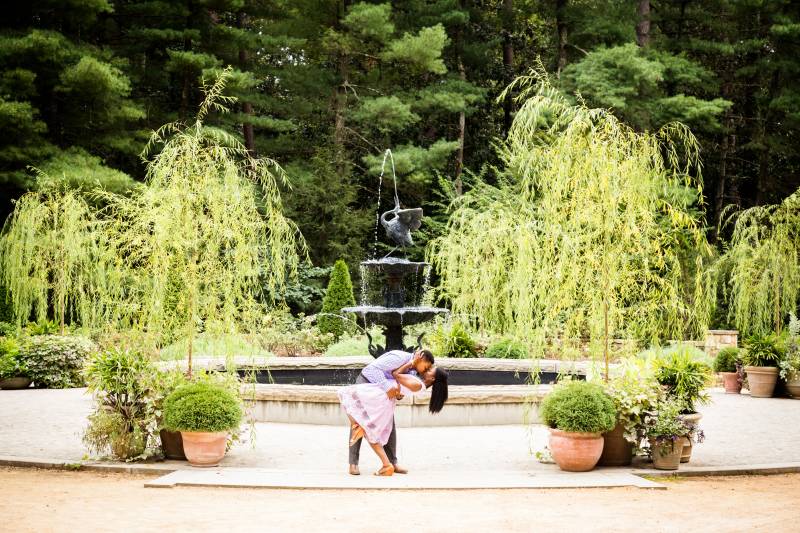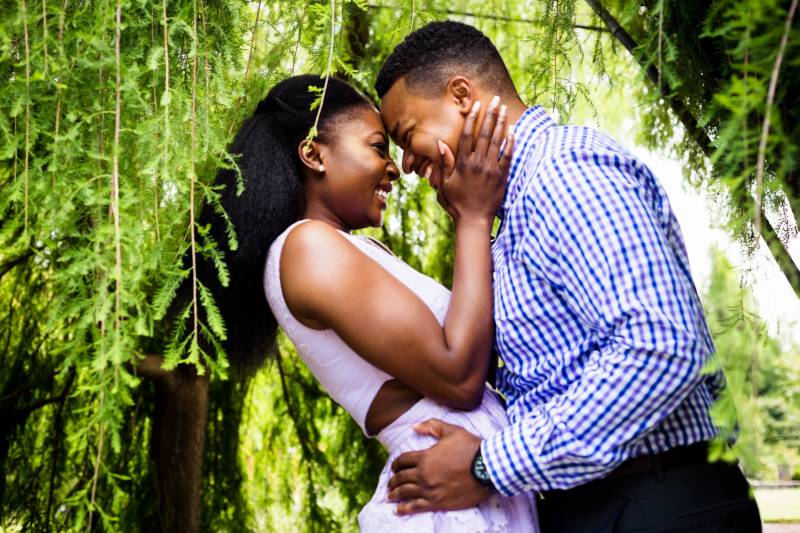 What are you most looking forward to about your wedding?
My husband and I were most looking forward to our wedding night together. When we first met, my husband and I decided from the beginning that we would stay abstinent until marriage. We were very excited to be physically intimate with each other for the first time that night. I had heard multiple stories of how other couples wedding nights were not what they had excepted it to be, so I was a little nervous. Well actually, very nervous. I truly thank god because we had an amazing night.

Have you started planning your wedding?
The beginning of our wedding planning was a breeze. We chose a long engagement, one year and five months to be exact. We felt like we had things under control and were easily checking things off of our list. Then we were eight months out until our wedding, and then the true wedding stress came. I am the kind of person that likes to know every detail of what is going on, so I felt like I didn't need a wedding planner or coordinator. Big mistake, it was six months away until our wedding that we decided to go with an amazing wedding coordinator. To be honest, before we got a wedding coordinator, there were things that we needed to know about our wedding that we didn't even know we needed to know. The feeling of relief that we felt after having someone we trusted take over small details of our wedding was priceless. Nothing makes a beautiful bride like a stress-free wedding day.
I'm not going to lie, our wedding day was not drama-free but, because we had our wedding coordinator, I did not feel stressed when things did not go my way. I never felt more beautiful than on my wedding day and it's all due to not being stressed. I feel like the key to having an amazing wedding is to have an amazing team, meaning choose your vendors carefully and trust your gut. My team was beyond amazing!
Congratulations to the happy couple! We wish you a fruitful marriage.