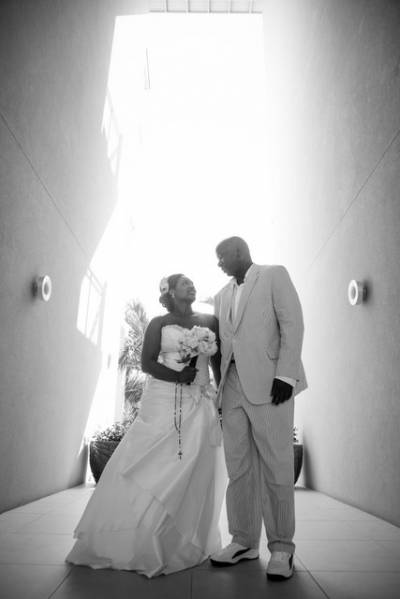 Kisha and Ben met in 2003 while Ben was going through the training academy at a federal agency where Kisha worked as an administrative assistant at the time. "We had mutual friends from our undergraduate Alma Mater, William & Mary, we attended the same school but not at the same time. We me at again in July 2010 at the same training academy, only this time I was a federal agent as well. I was going to meet a mutual friend for lunch, that mutual friend was in class with Ben that day and asked if he could tag along with us. I agreed and the three of us had lunch together but I thought nothing serious about the second chance encounter. A week later I received an email from Ben at 5 am asking what I was doing, of course I was asleep! I graciously woke up and lied and said that I was waking up anyway so I could talk. Ben was on his way home from working a midnight shift and just wanted someone to talk to. We've been talking ever since," said Kisha. Check out their romantic beach wedding on the beautiful island of Turks and Caicos, captured by Ross Oscar Knight Photography.
Bride: Kisha Williams-Blocker, 37, Federal Agent
Groom': Benjamin Blocker, Jr., 43, Federal Agent
Place of residence: Washington, DC area
Wedding date: 6/22/13
Wedding location: Beaches Resort, Turks & Caicos
Wedding theme: Beach Destination with a touch of preppy
Honeymoon Destination: Turks & Caicos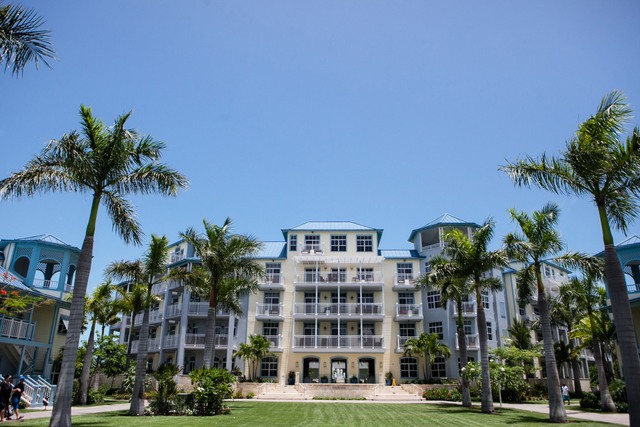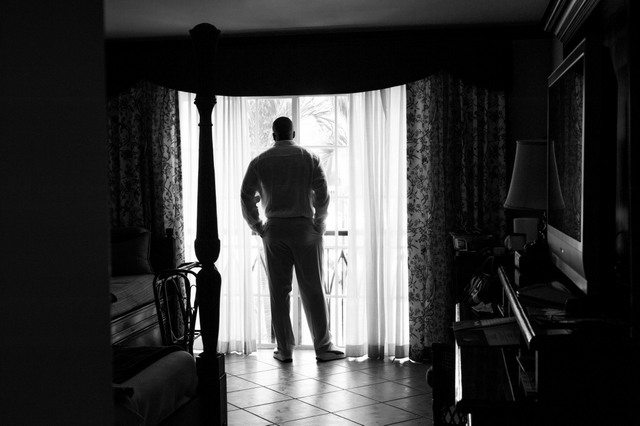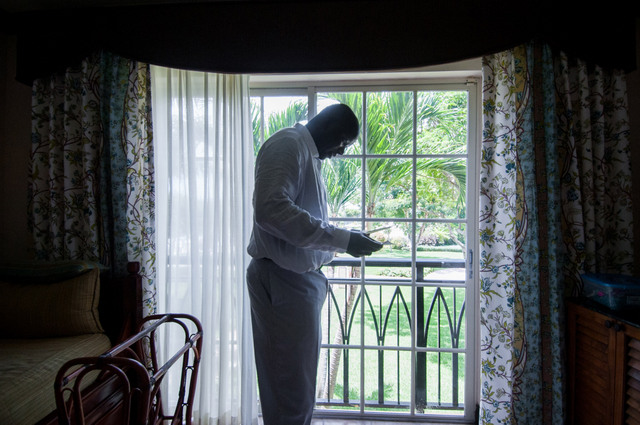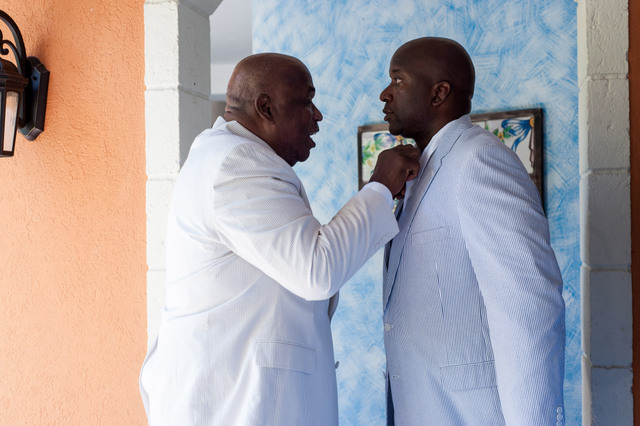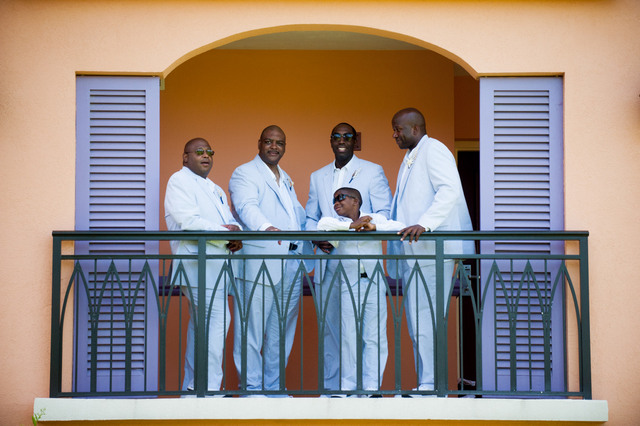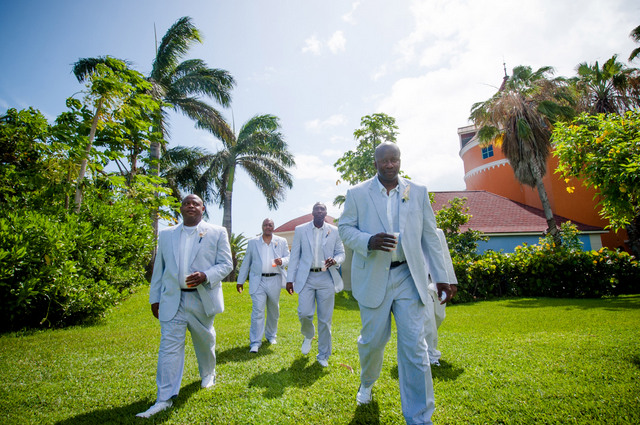 Engagement story:
Our engagement was also quite comical. I came to DC to visit Ben for the weekend in March 2012. It was Saturday morning and I was about to get up but was feeling lazy in the bed as I planned all of the stops I needed to make that day. Ben kept bothering me, poking me, and harassing me. I turned my back to him in an effort to get him to leave me alone, but he persisted. All of a sudden, he started tapping my shoulder persistently, like a little kid, and I brushed him off. Then I turned around to tell him to stop it, but when I did, he shoved the ring in my face and was like "Do you want to get married?" I almost smacked the ring out of his hand, and then I jumped back. I asked him if his knees were too old and bad to get down on one knee and propose! Of course I said yes and we proceeded to call my mom who said, "He finally did it, he took long enough!" Apparently he had asked her permission many months prior.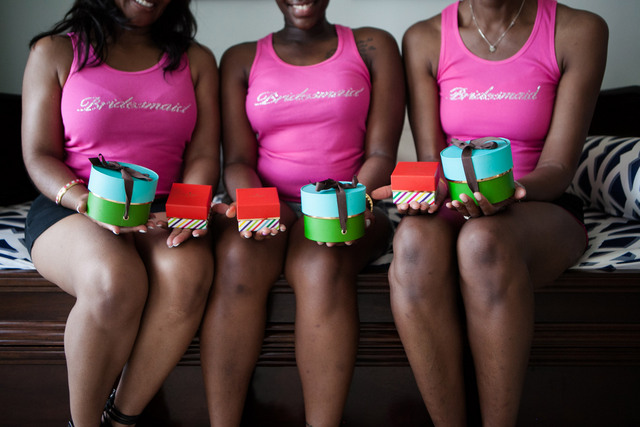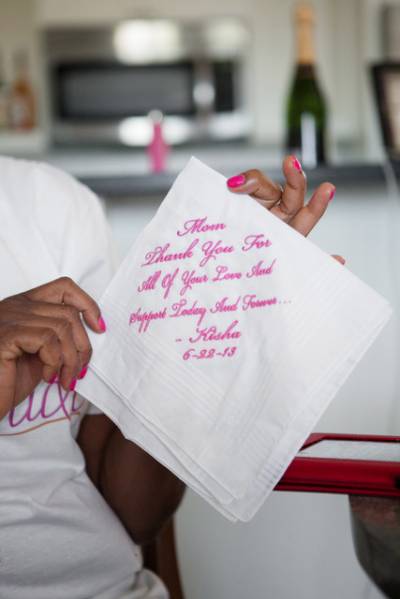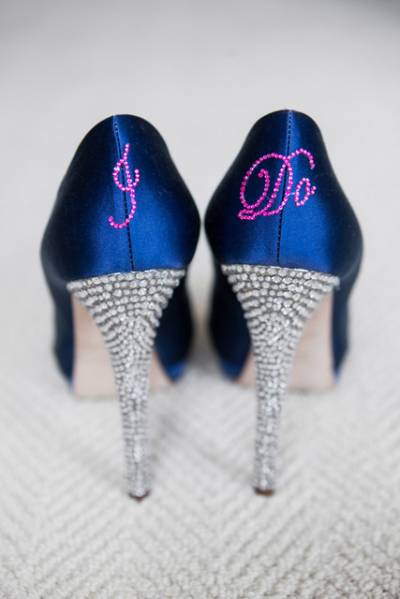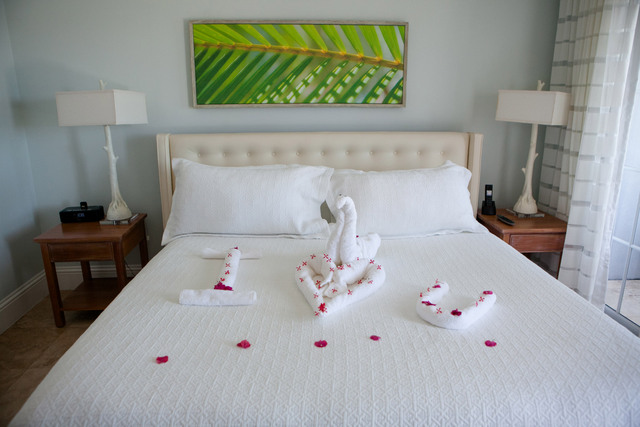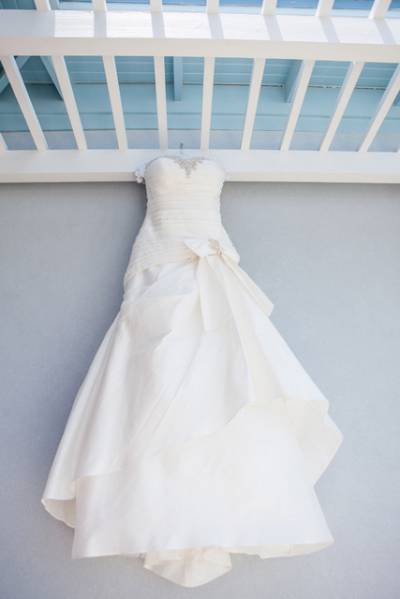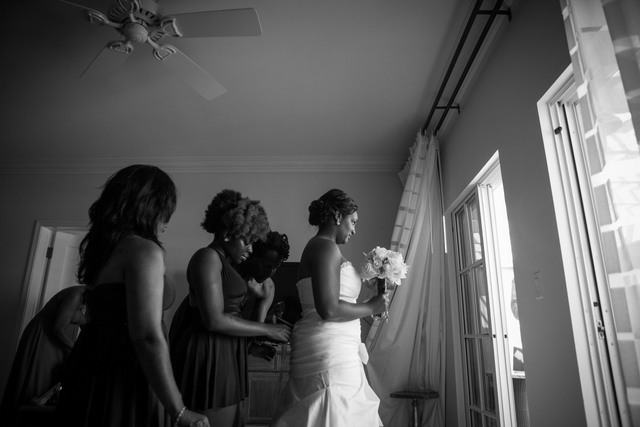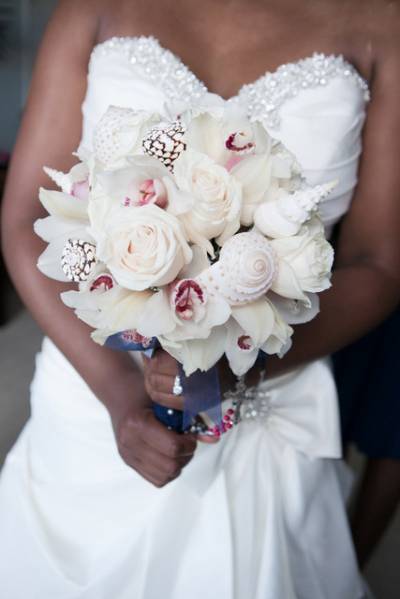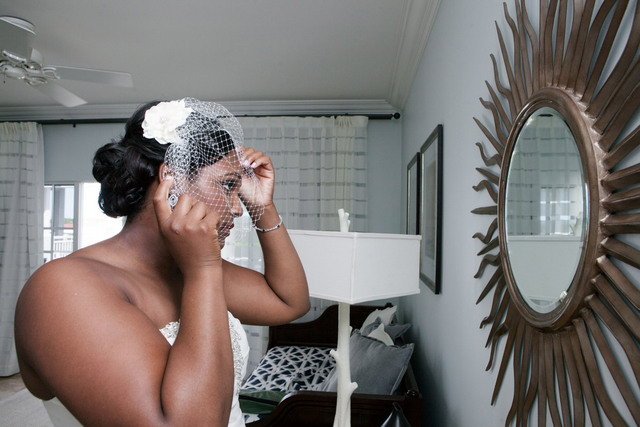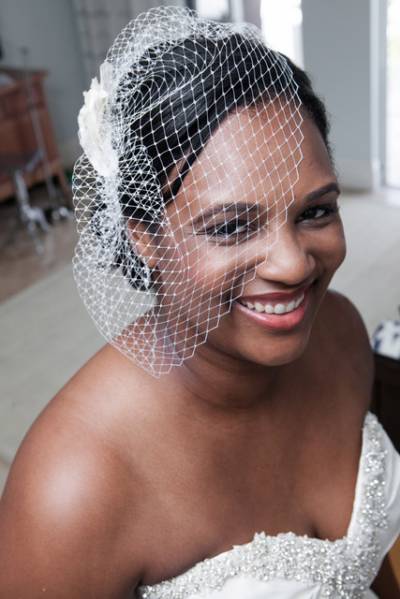 From the Bride:
My wedding experience was calm, yet exciting. I was very hands on and became a DIY queen with just about everything associated with the wedding. Although we had a destination wedding, I wanted all of our guests to feel appreciated for making the trip to celebrate with us. I'm very OCD about things, so I made timelines and checklists for myself that helped me stay calm and feel in control. I truly took time during the day to savor the moments and focus on remembering those feelings. It was amazing.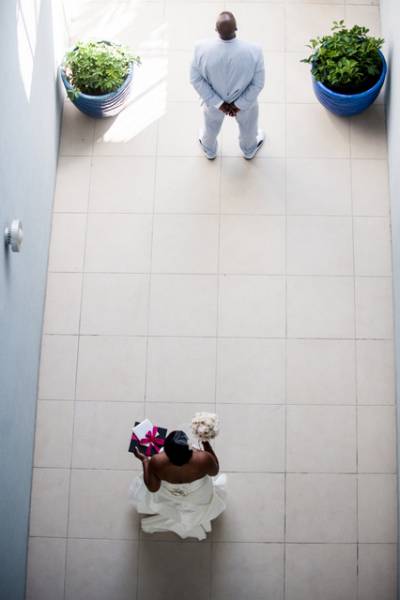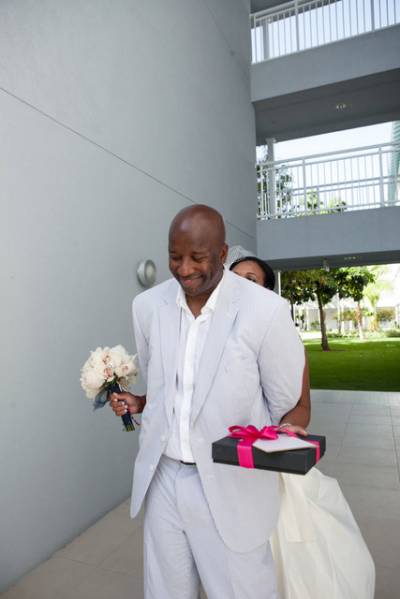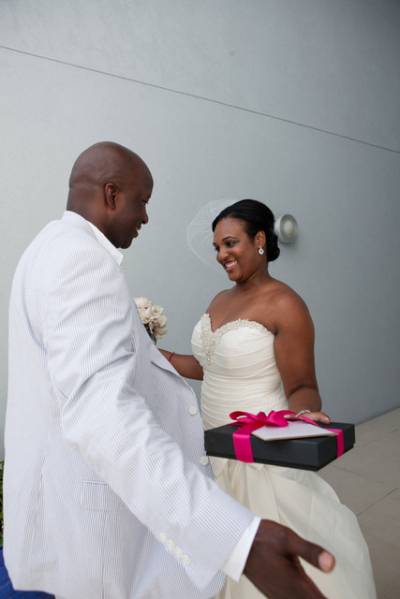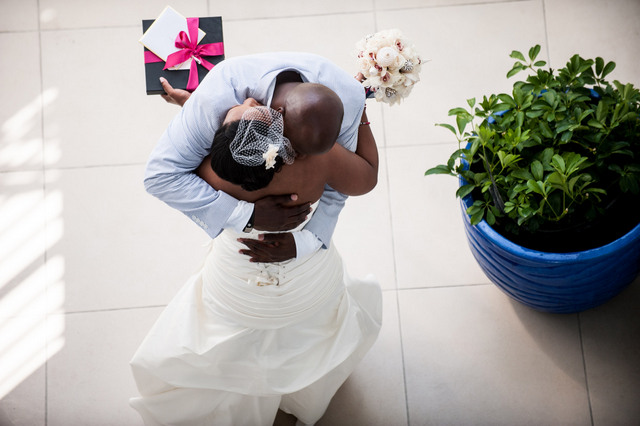 From the Groom:
Our wedding was day was great. Kisha looked phenomenal! One of the first times in my life I actually was shaking in my boots. It was truly a memorable experience.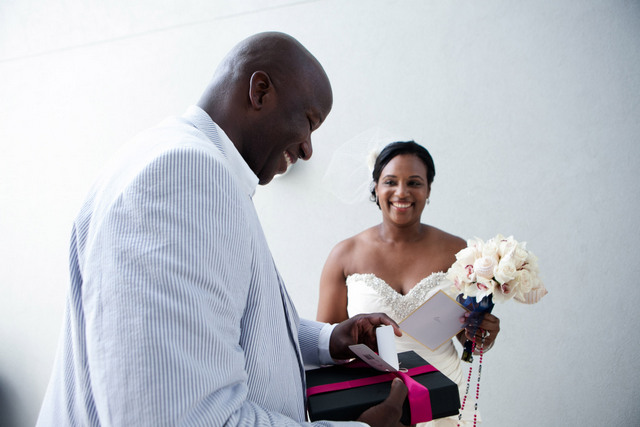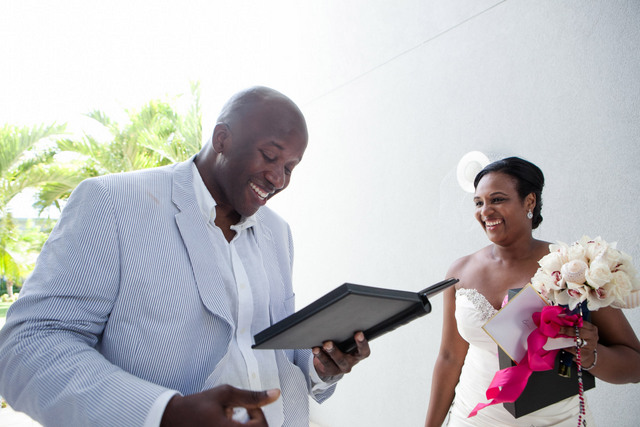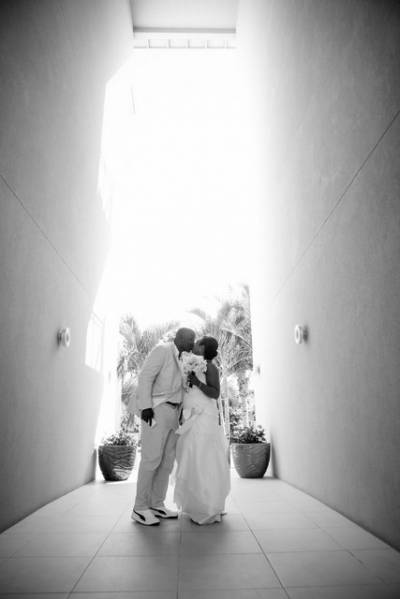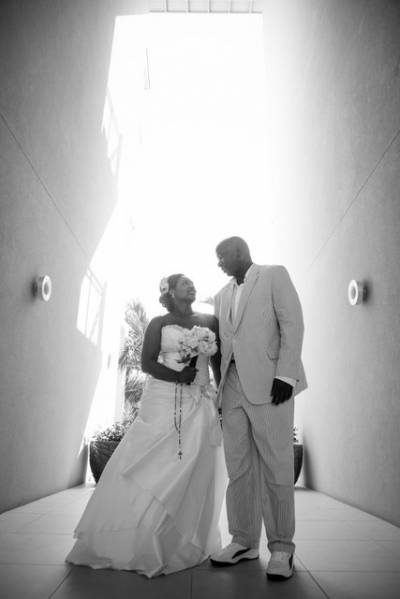 The couple's most memorable moment:
My most memorable moment from that day was during our first glance before the ceremony. Ben looked truly blown away and I was happy to know that he appreciated everything and was going to be there to support me forever.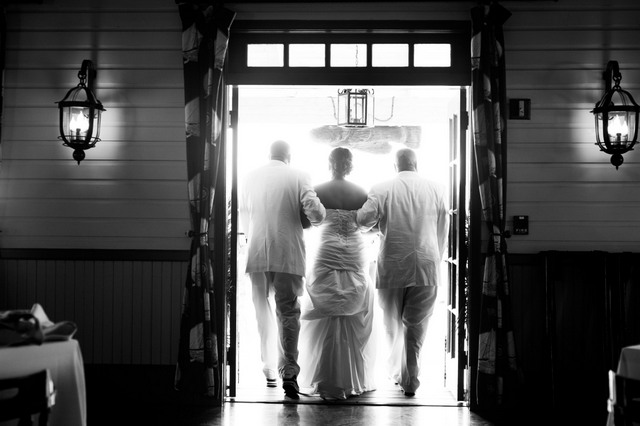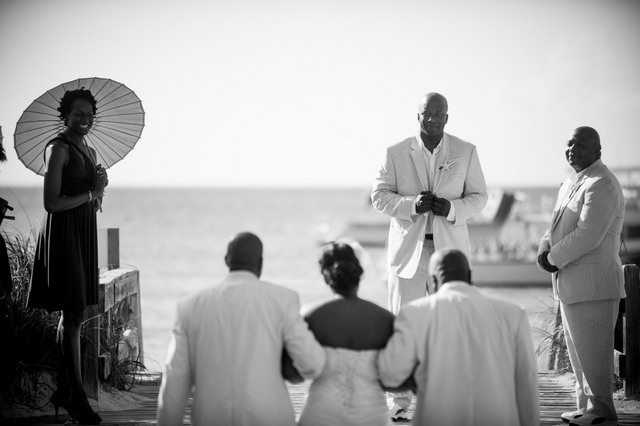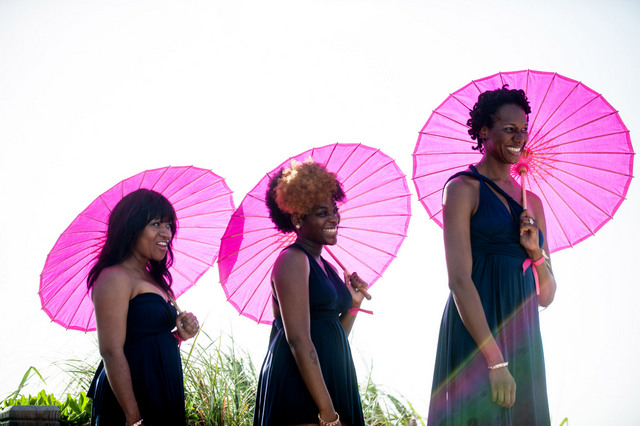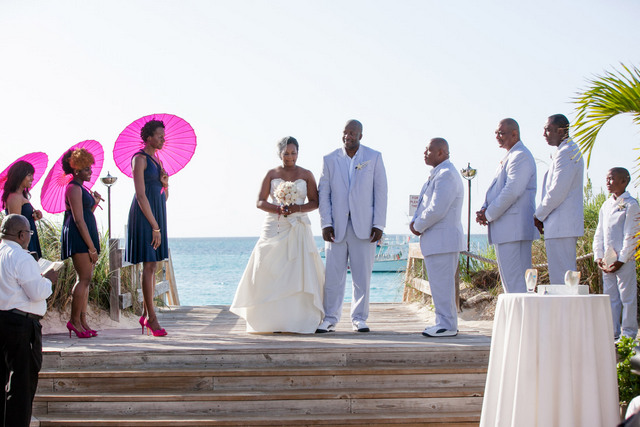 What makes your love special?
I believe what makes our love special is the fact that we shared an alma mater, mutual friends, and eventually a career that were on parallel tracks before finally meeting. We had a long distance relationship up until four months after we were married. I was assigned to the New York office and Ben was based in Washington, DC. Once we were married, I was able to transfer to DC and truly begin our life together. We were forced to communicate regularly and on a deeper level because we weren't in the same city and our time together was always brief and special.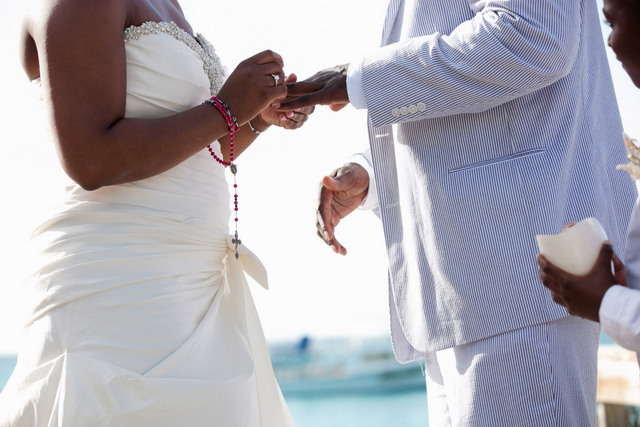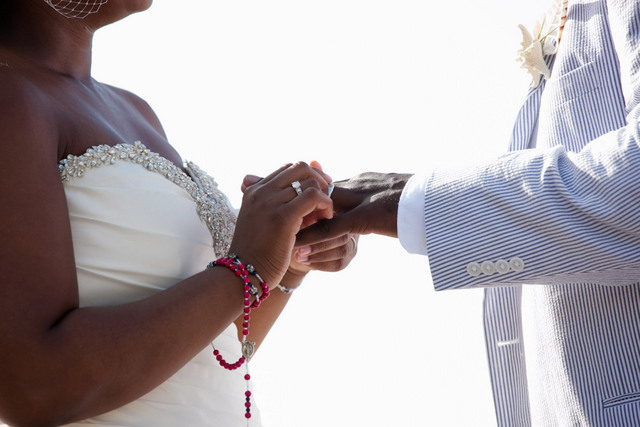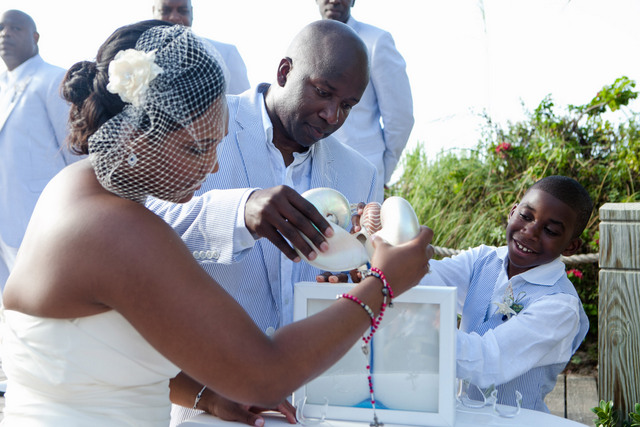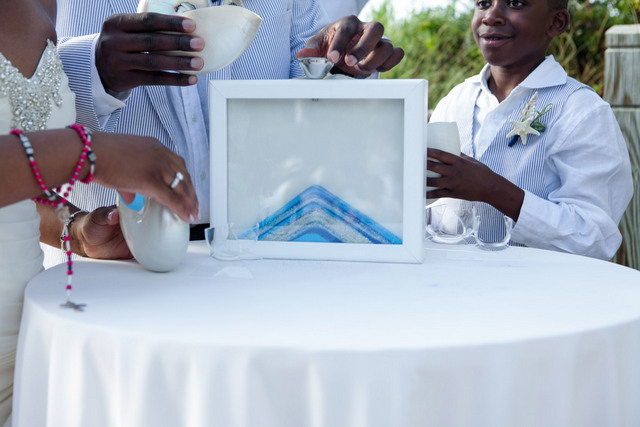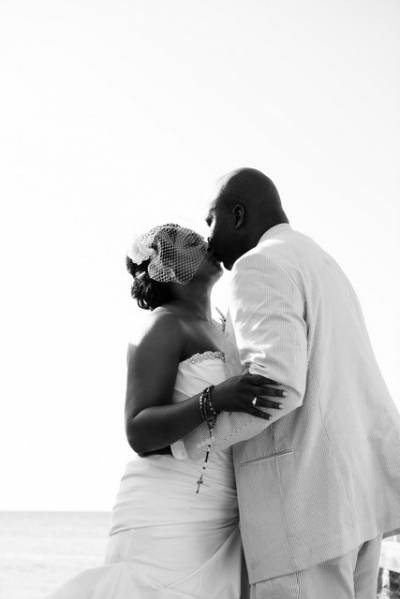 Favorite wedding detail:
My favorite wedding detail was the surprise slideshow from our families. Somehow our parents got together and planned and slide show showcasing us as individuals growing up to play during the reception and I was completely unaware. That's highly unusual because I was on top of ALL of the details!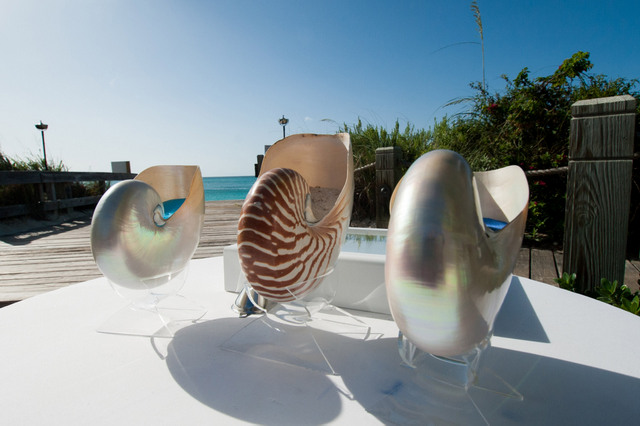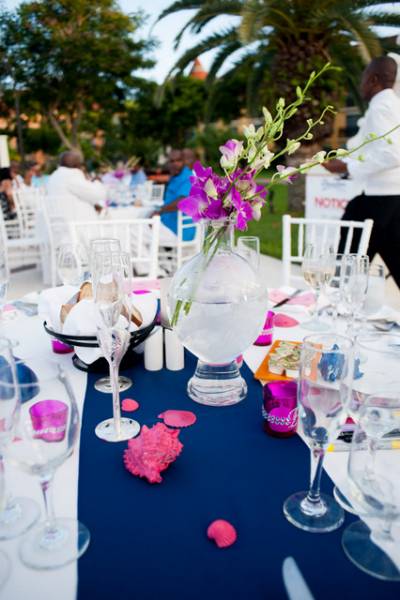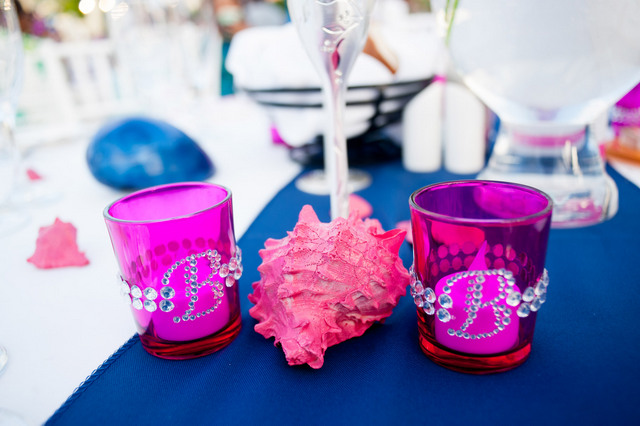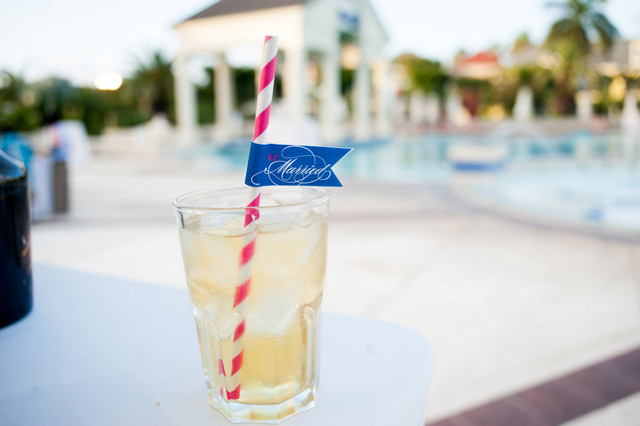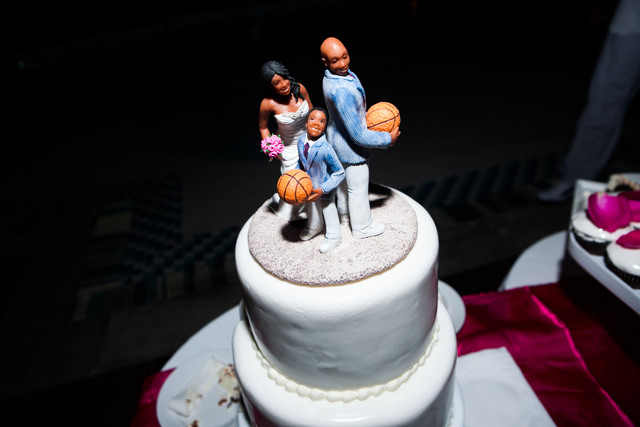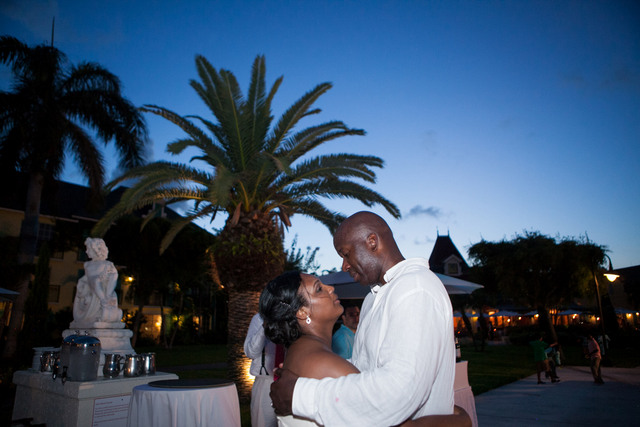 What are you most looking forward to as a married couple?
As a married couple, I am honestly looking forward to continuing to grow and be vulnerable with Ben. Everyday I remind myself that we are a team and that no one can come between us. We have discussed future travel and starting a family.
Advice for a Bride/Groom on their wedding day:
Take time to slow it all down and savor the moment. People kept telling me to do that and I took it to heart. I'm so glad I did and can recall so many details and events from that day.
Congrats to the married couple Kisha And Benjamin! We wish you many more years of wedded bliss!
Vendors:
Photographer: Ross Oscar Knight Photography
Ceremony & Reception location: Beaches, Turks & Caicos
Bridal gown: Pnina Tornai gown from Kleinfeld Bridal
Bridal party attire:
Bridesmaids Dresses from Henka www.henkaa.com
Groomsmen suits: Jos A Bank
Groom's tux: Groom's Tux also seersucker from Jos A Bank
Cake: provided by Beaches Resort Caterer
Hair and makeup: Sheque Perfection www.shequemakeup.com
Stationery: DIY invitations; printed by Paper Presentation New York, NY