Crystal Marie and Eskias met in the summer of 2014 at their church's kickball group. Eskias was super shy and kept asking Crystal Marie to "hang out" with him and his friends. She'd show up and realize she was on a double date. Finally, when he very nervously asked her to go horseback riding one day, the lightbulb went off and she thought, "Oh wait, I think he likes me!" They became a couple in November 2014, and were engaged by July 2016. Crystal Marie and Eskias married in April 2017 with a beautiful Ethiopian themed wedding, captured by Thirteenth Moon Photography.
Bride's full name, age, and occupation: Crystal Marie McDaniels, 31, Advertising Executive
Groom's full name, age, and occupation: Eskias James McDaniels, 35, Pharmaceutical Sales Manager
Place of residence: Los Angeles, California
Wedding date: April 21, 2017
Wedding location: Noah's Event Venue of Charlotte, Charlotte, North Carolina
Wedding theme: Rose Gold & Generosity
Honeymoon Destination: New Orleans, Louisiana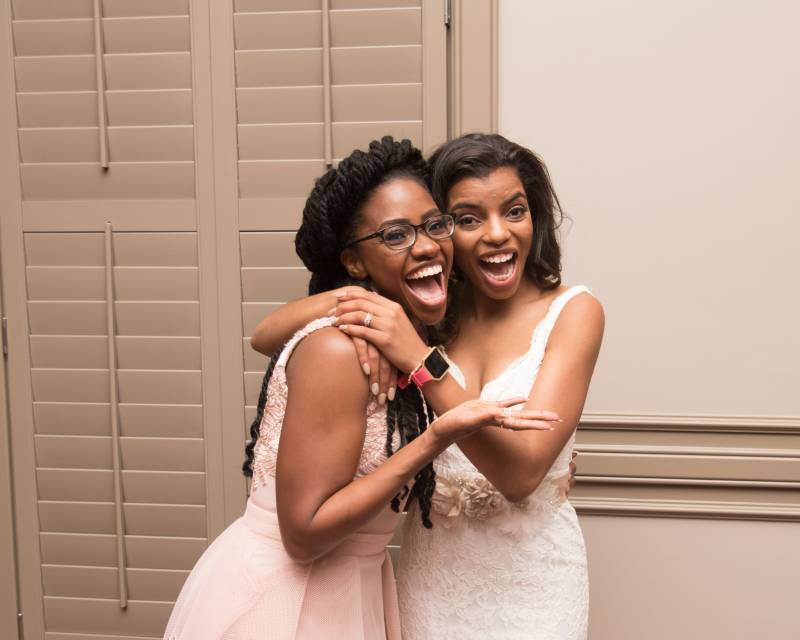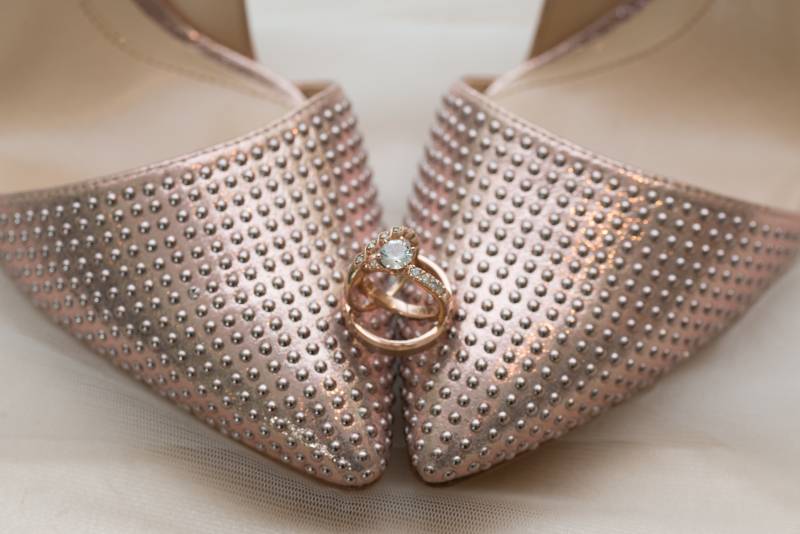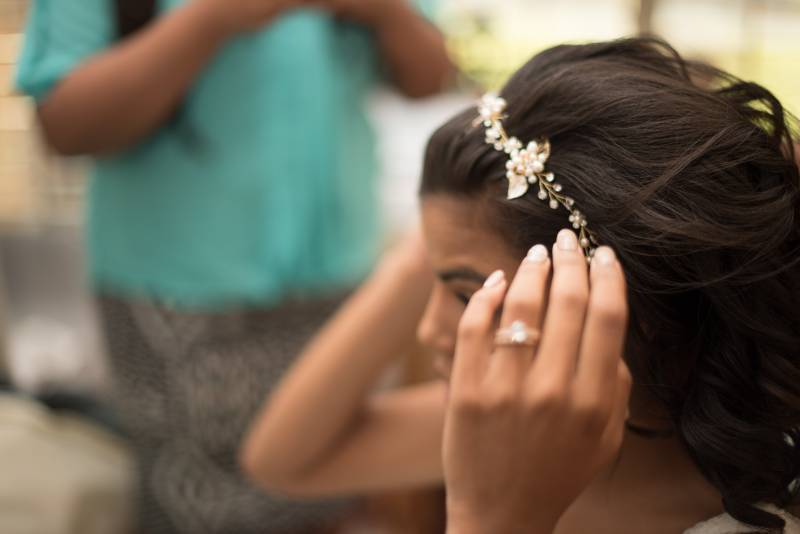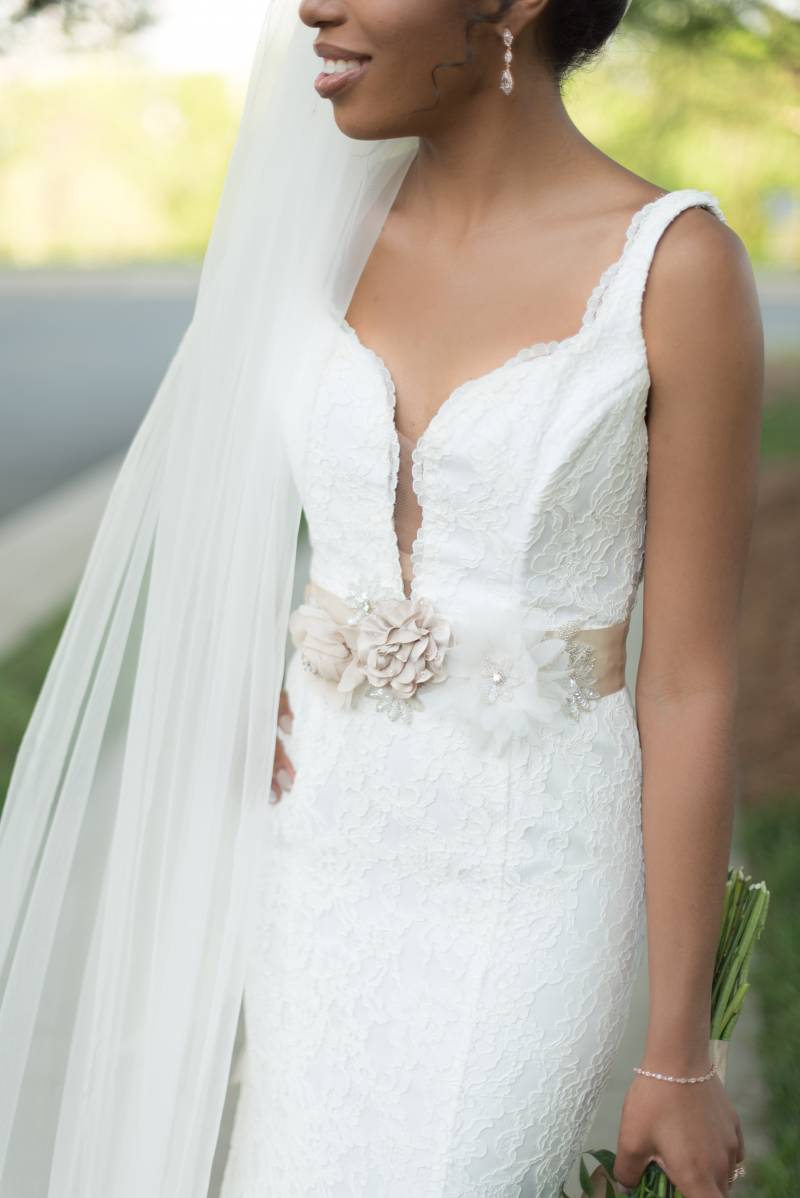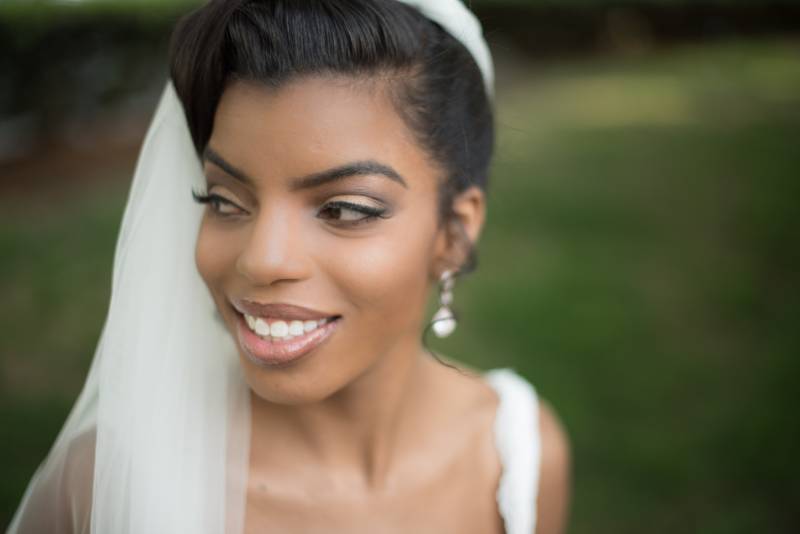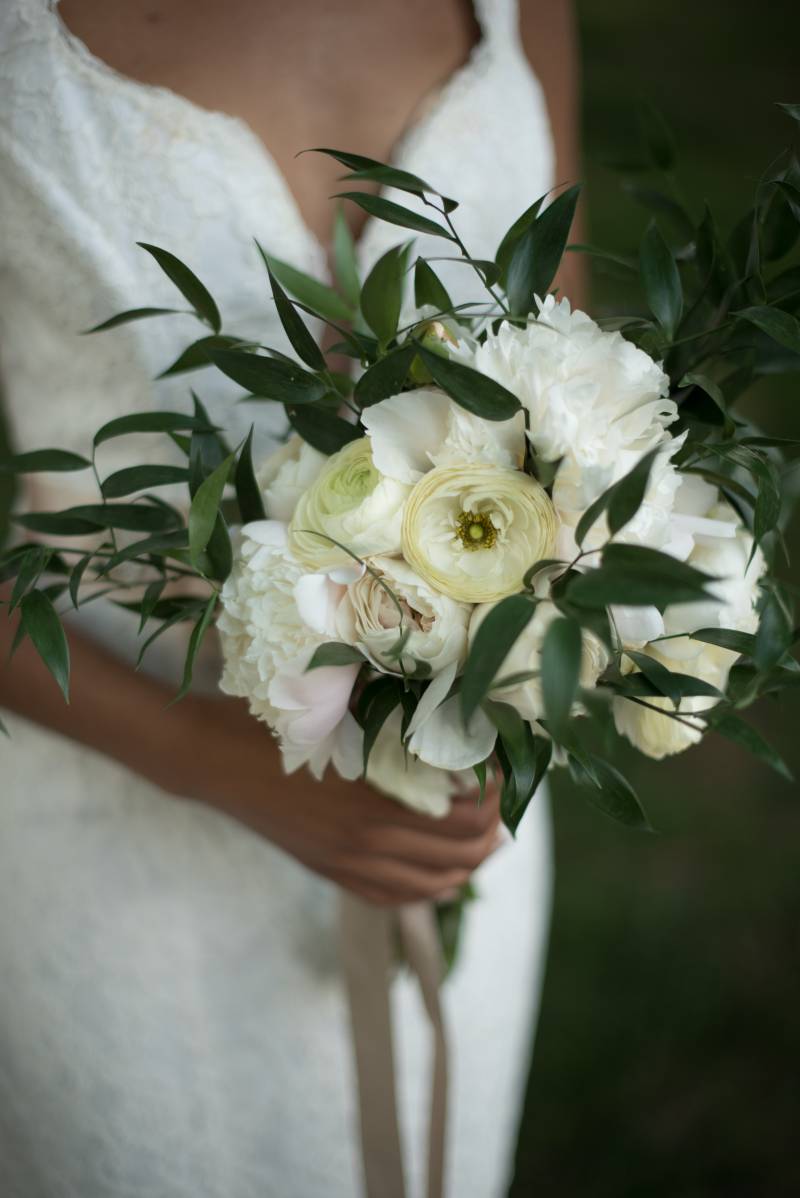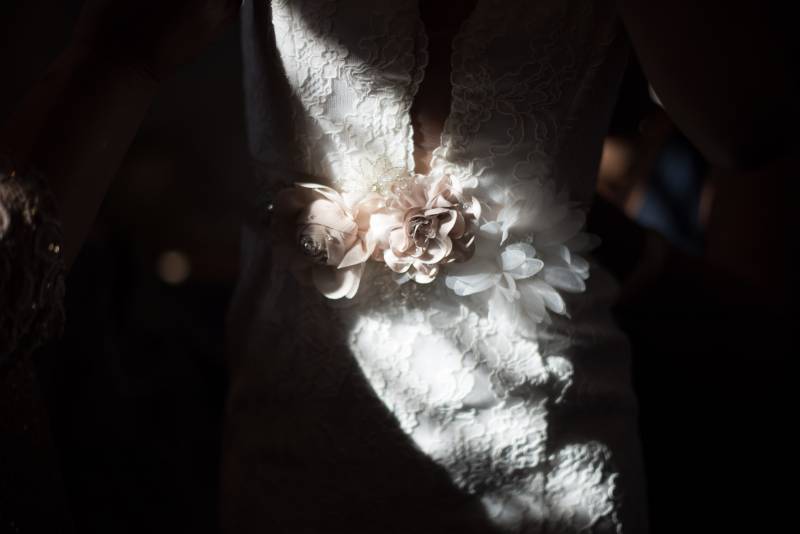 Engagement story:
In the summer of 2016, Eskias and Crystal Marie set out for Crystal Marie's family reunion in the deep woods of South Carolina - we're talking, no phone reception! When the family gathered together to pray before eating, Crystal Marie's uncle looked around and noticed that her mom and Eskias were missing. He knew the proposal was supposed to happen right after the prayer so he stalled by saying, "You know what, before we pray, why don't we all say our name and who our parents are, so the cousins can know one another. "At this point, Crystal Marie knew something was up. As it turns out, Eskias and his future brother-in-law were scrambling to get the ring out of the trunk of a car, which had set off in search of balloons to release when Crystal Marie said yes.
Finally, the car returned, the ring was retrieved and placed in Crystal Marie's sister's pocket so the bulge wouldn't be noticeable in Eskias' pocket. When Eskias, Crystal Marie's mom, her brother, and sister slipped back into the prayer circle, her uncle abruptly decided "Ok, now let's pray. Everyone's hungry." Crystal Marie's spidey senses were tingling, but she was still unsure of what was going on. She did think it was weird that many of her cousins were holding up their phones to videotape her uncle's prayer, but she shrugged it off thinking, "Kids these days." Finally, after the prayer, her uncle asked, "Does anyone have anything to say?" Eskias stepped forward and in front of dozens of cousins, aunts, uncles, relatives, and at least as many mosquitos, he spoke about his love for Crystal Marie, and then he proposed!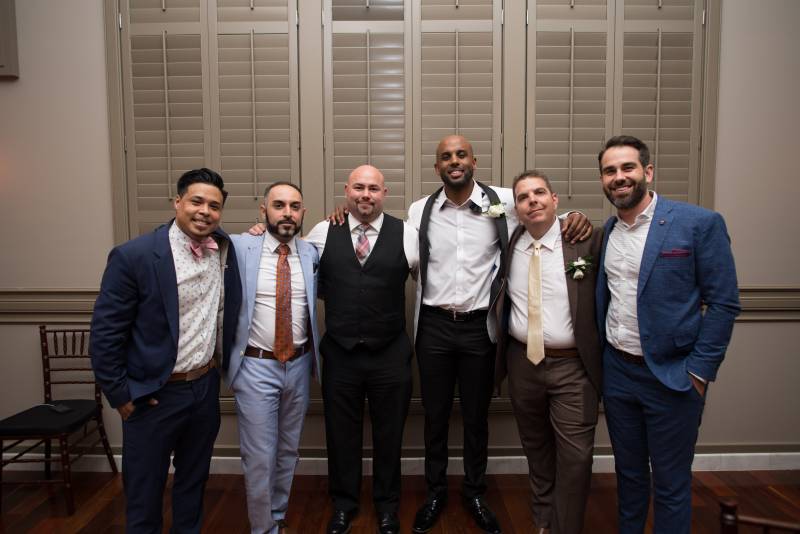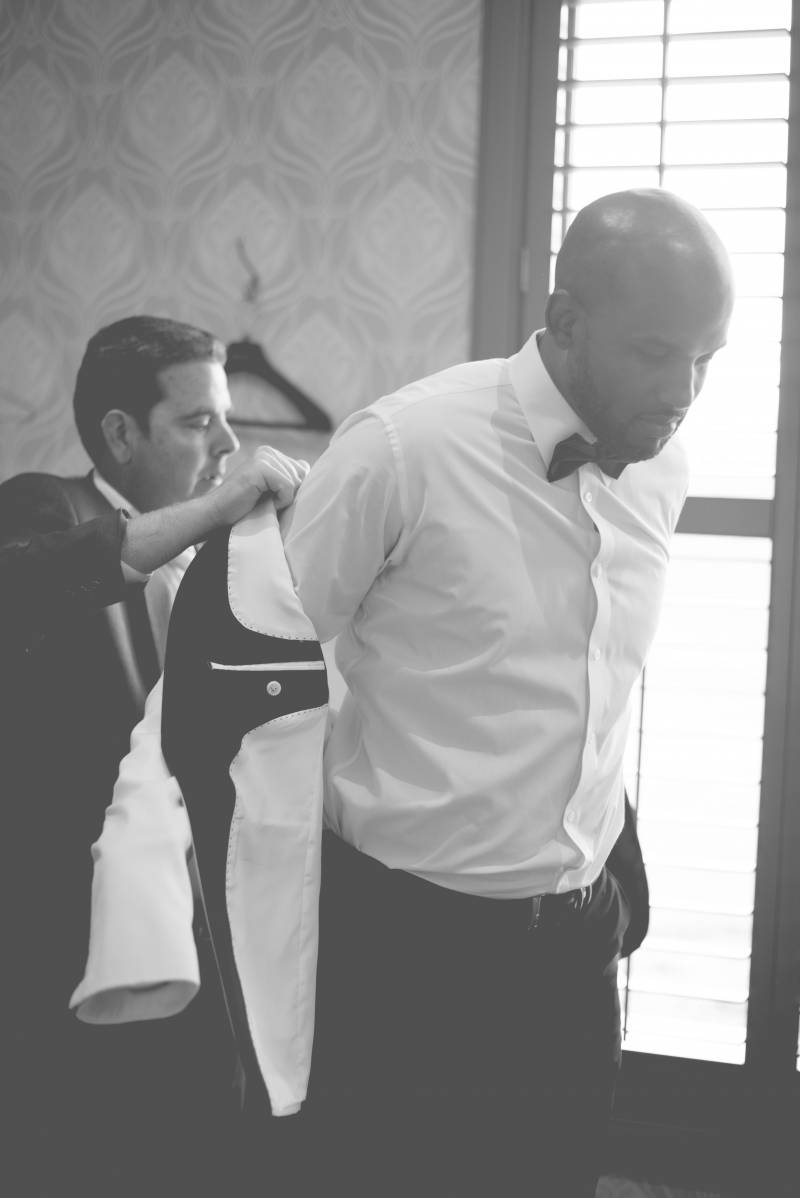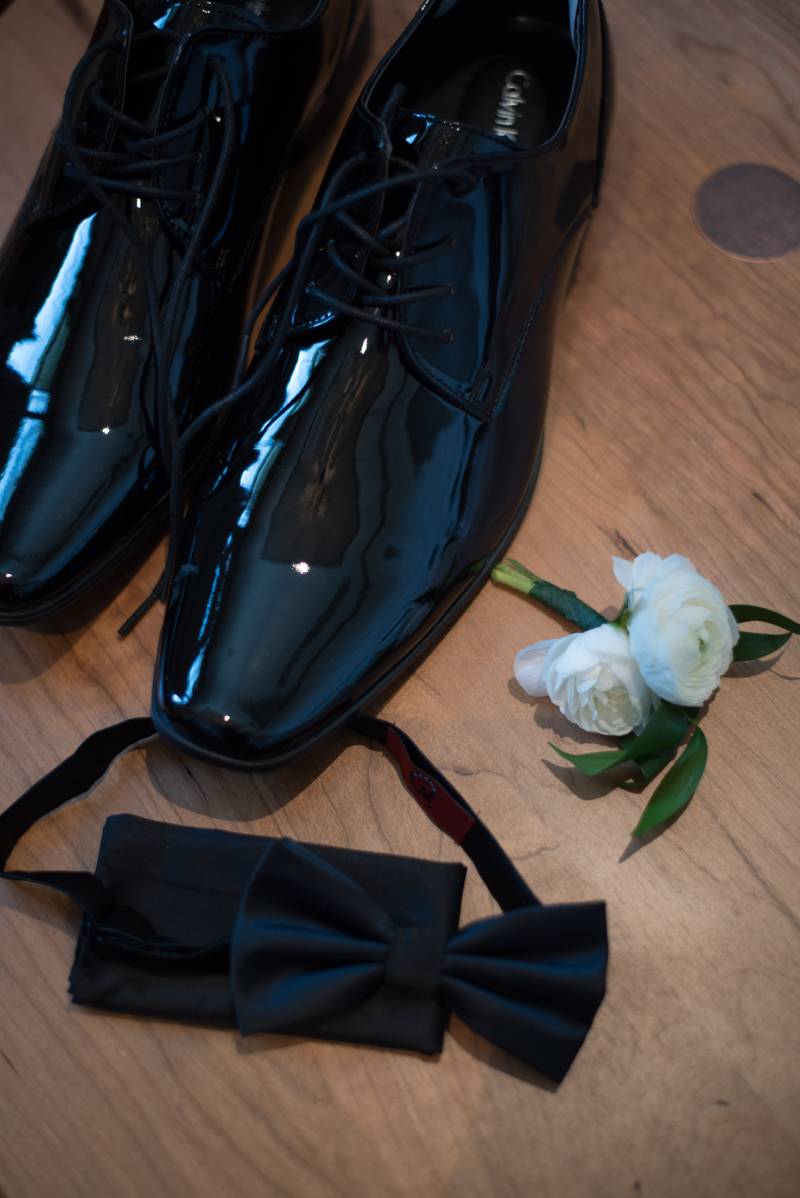 Your most memorable moment:
Crystal Marie's favorite part of the day was Eskias' vows. They'd kept them secret from each other, and she was nervous that her serious but funny vows weren't going to match his. But of course, he nailed it. When he vowed to attend her alma mater's events, shared TV privileges and be her lifelong teammate, she knew she was marrying the right one.
Eskias' favorite part of the day was seeing his grandma dance the traditional Ethiopian eskista with everyone. She helped to raise him with his mother, and he loved that she was able to be a part of the celebration.
What makes your love special?
We share a caramel complexion, but our family cultures are very different. Eskias' father is a Black American from Kentucky, who went on to play for the NBA. Eskias' mother however is Ethiopian-American and he was raised "habesha" style. He grew up with one foot in the American culture of basketball and California sunshine, and another in the Ethiopian culture of injera and strong family ties. Crystal Marie's parents were both in the military and she spent the last half of her childhood in her mother's hometown of Little Africa, South Carolina. We love that we've been able to take the best of our different family values like generosity, a priority on family, hard work and make them all our own.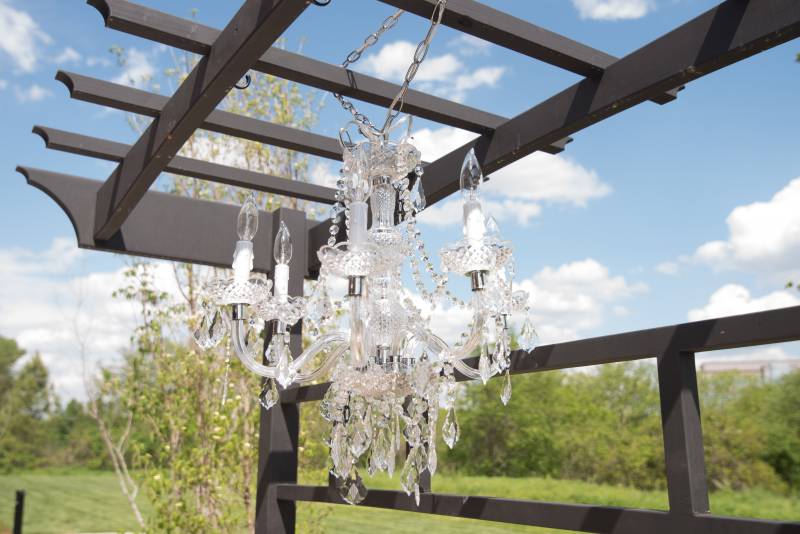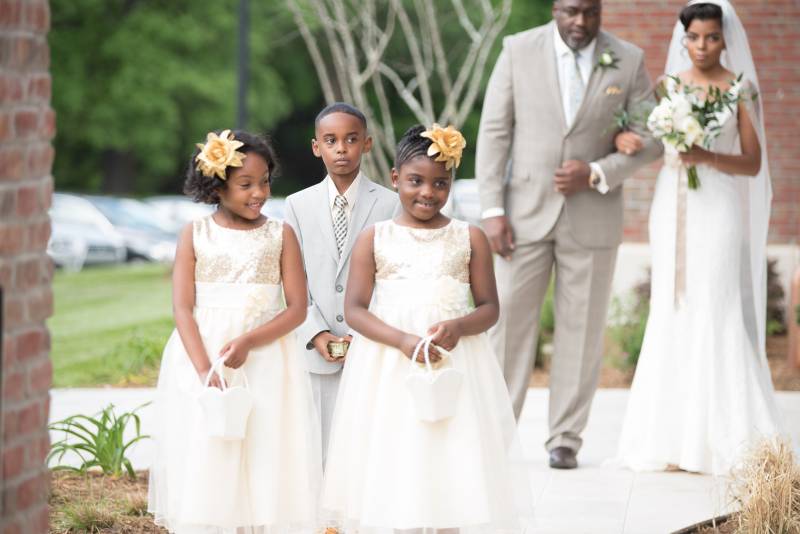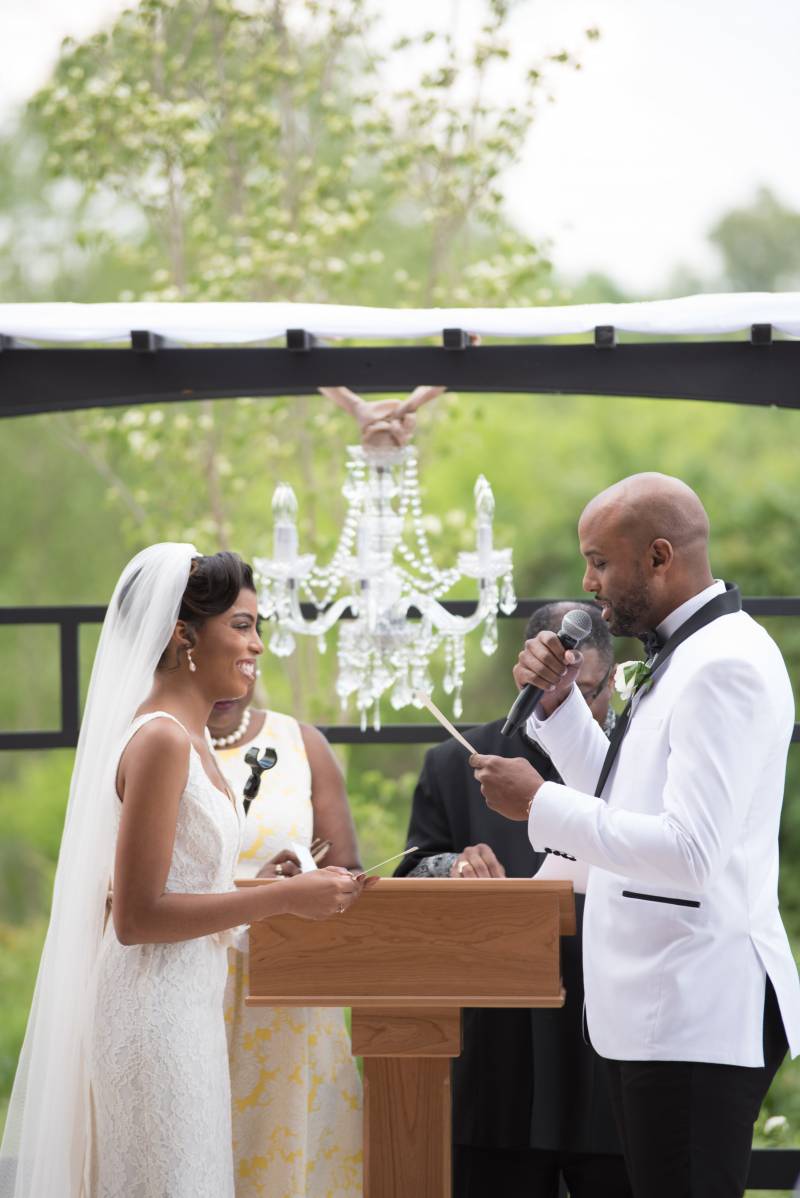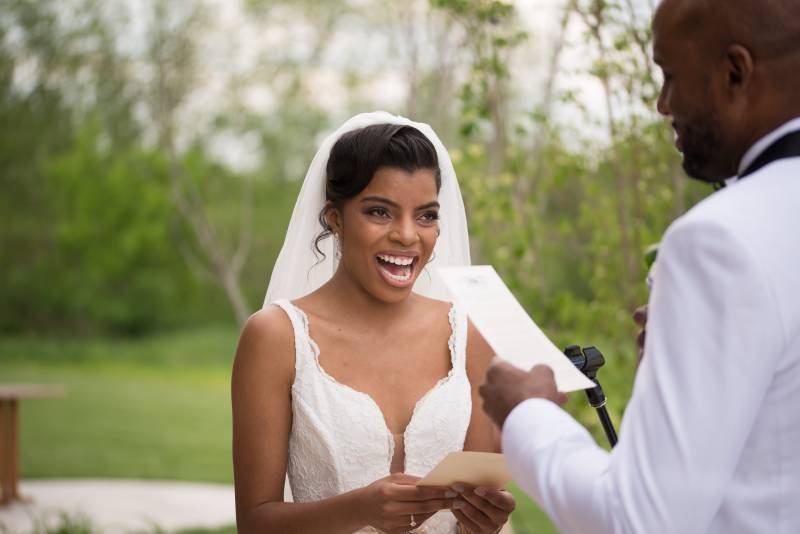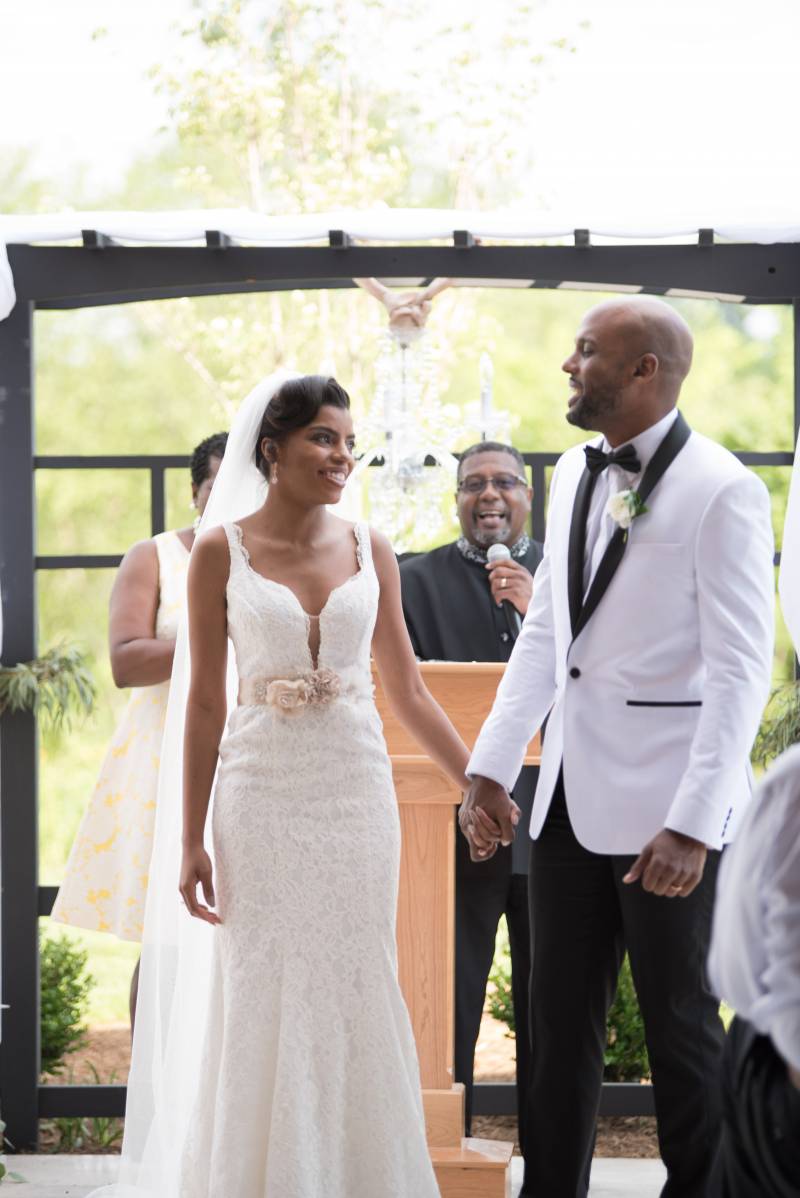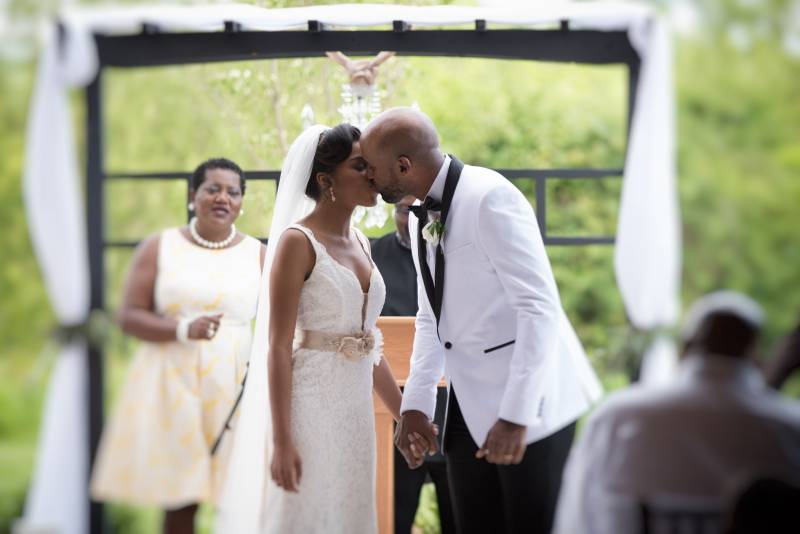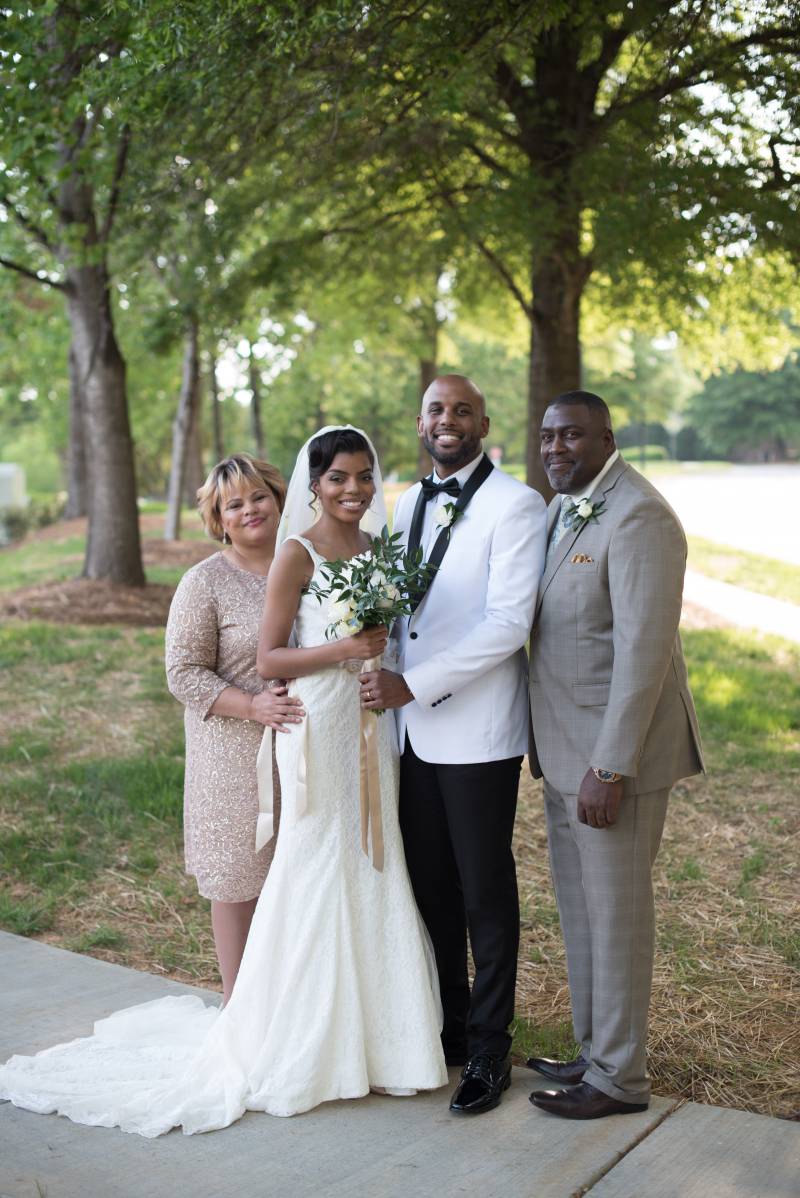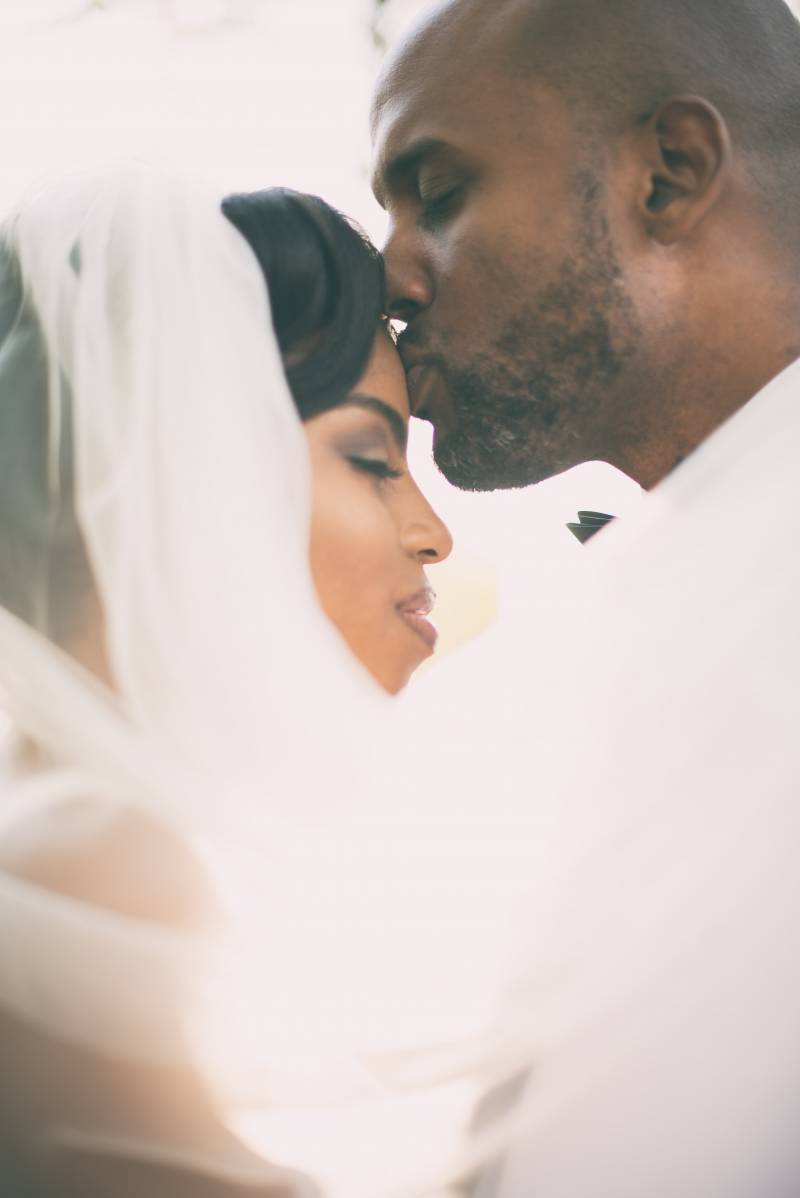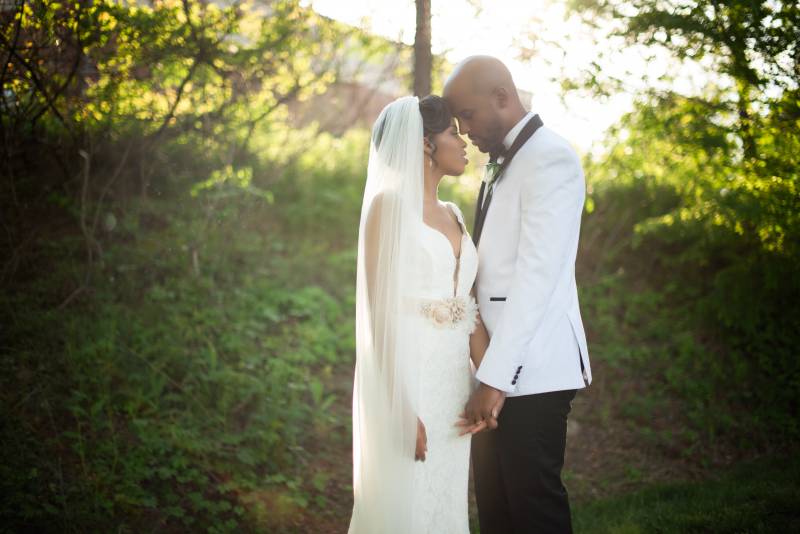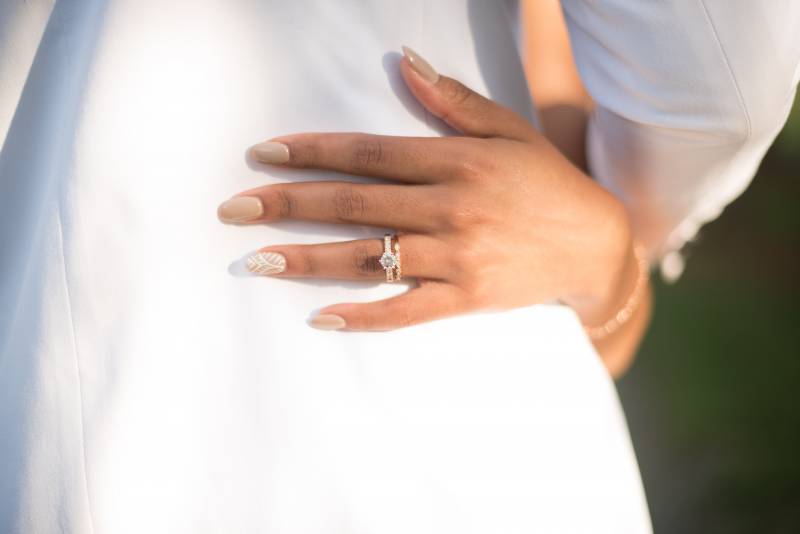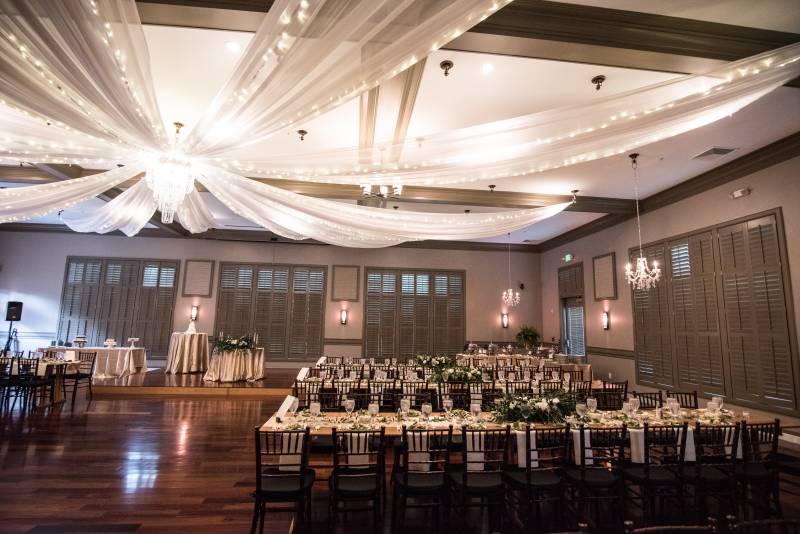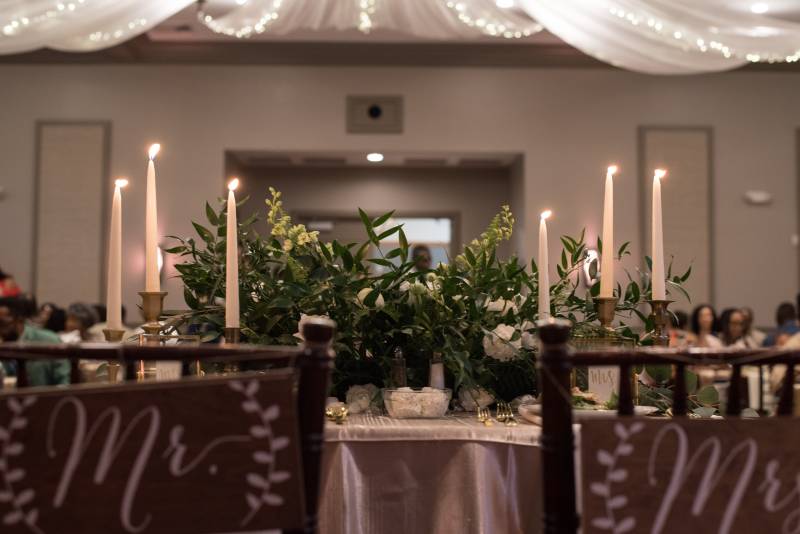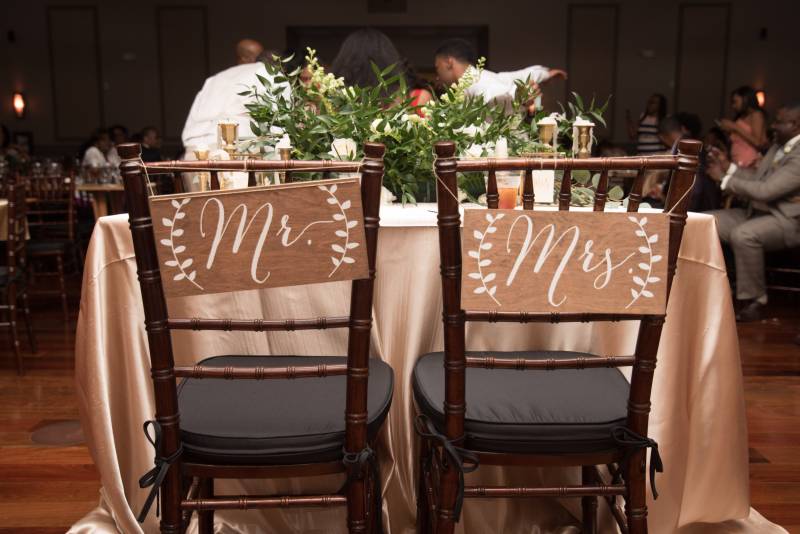 From the Bride:
I'm a planner and I love Excel sheets, but even I wasn't prepared for all the details and last minute emergencies that happened. Our wedding planner who had been amazing leading up to the wedding, had a breakdown the day of our wedding. Thankfully, my friends and the other vendors stepped in and made magic happen. Seeing my family, friends and others rally together to keep the day together, made me feel confident that our marriage was going to be supported by a great network of folks.
From the Groom:
I hated the "in between" feeling of being engaged. I even tried to convince her to let me go ahead and wear my band before the ceremony. For a while, I knew I wanted to marry Crystal Marie and I was itching to get the marriage started. Seeing her come down the aisle, felt like "Finally!" I was excited to see all of our hard work in planning (ok, mostly hers) come together. It was a beautiful day that went by way too fast.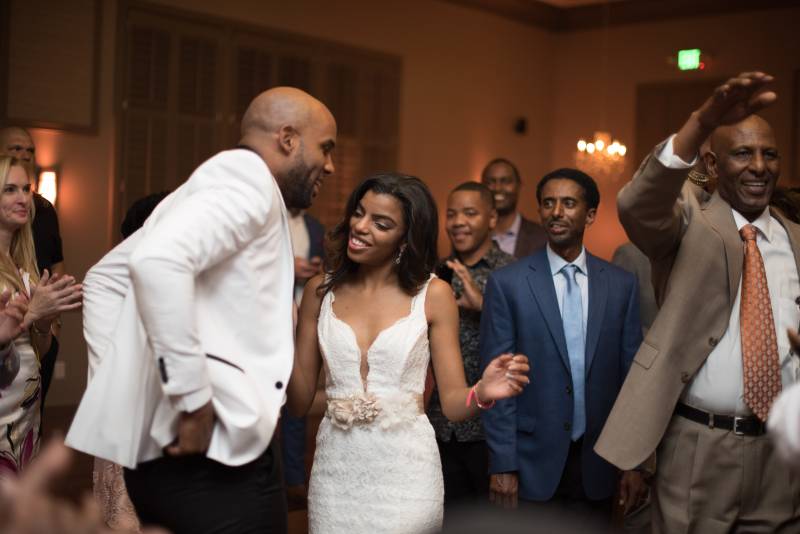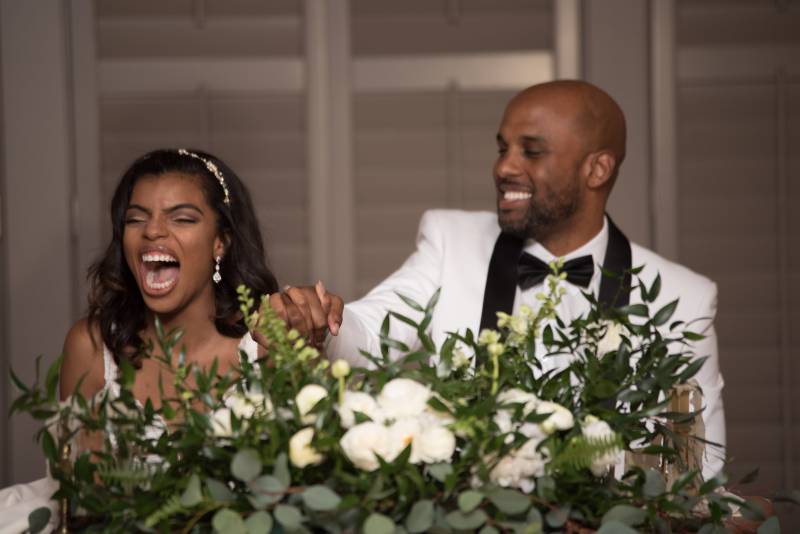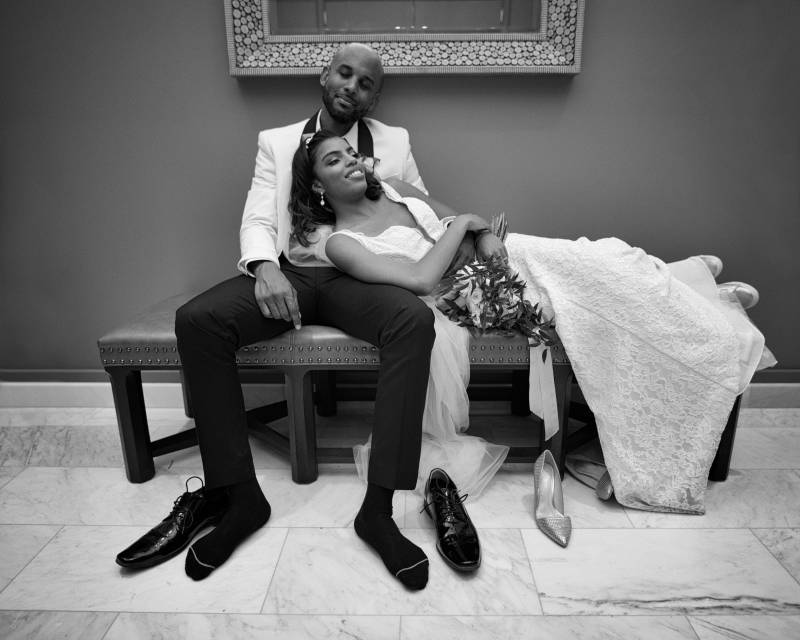 Wedding song:
Etta James' rendition of "At Last" was our wedding song. Since Eskias is what Crystal Marie affectionally calls a "Halfrican" like Barack Obama, while she is a black American with roots similar to Michelle's, we fancy them as our distant, virtual mentors. "At Last" was played at Barack Obama's inauguration, so we decided it was a great choice for us at the beginning our journey together as well.
Favorite wedding detail:
Our DJ was the best! He saved the day, intercepted during awkward moments, somehow managed to get great footage, and effectively mixed in both traditional Ethiopian music as well as American music. We can't say thanks enough! We also hear the food was really good, but we didn't get a chance to eat it!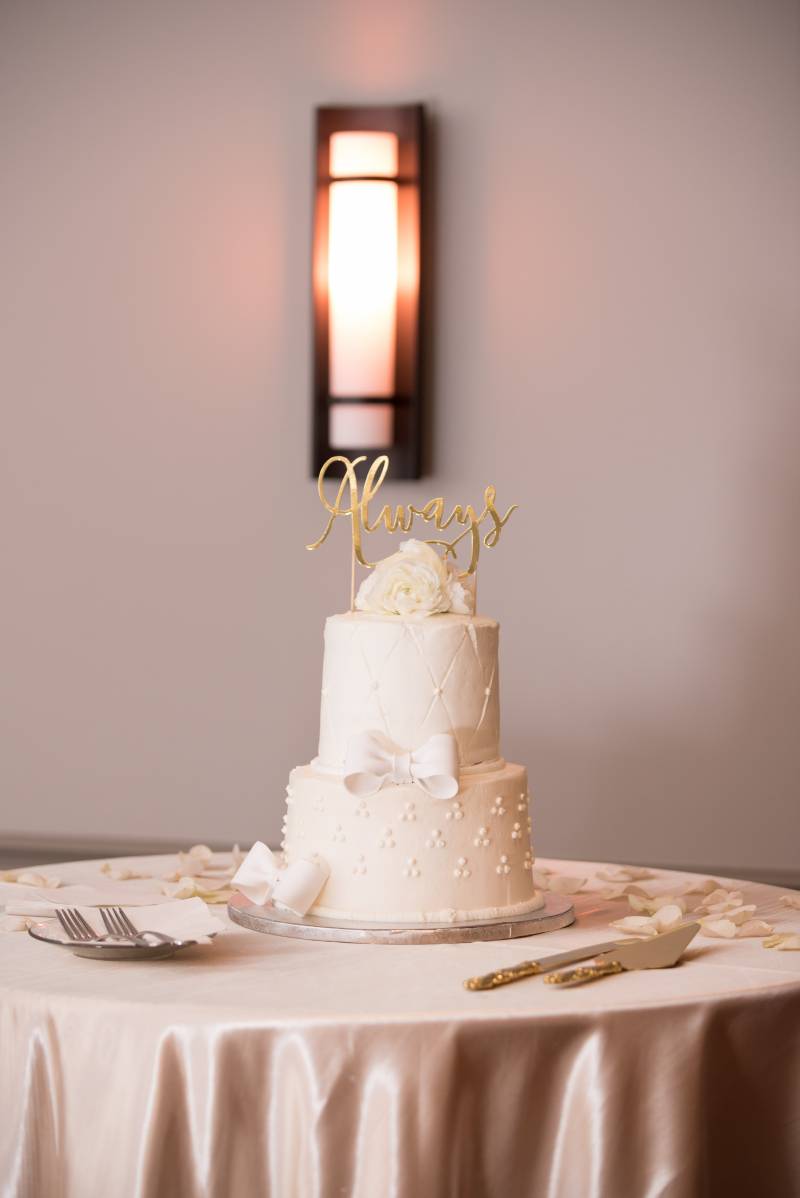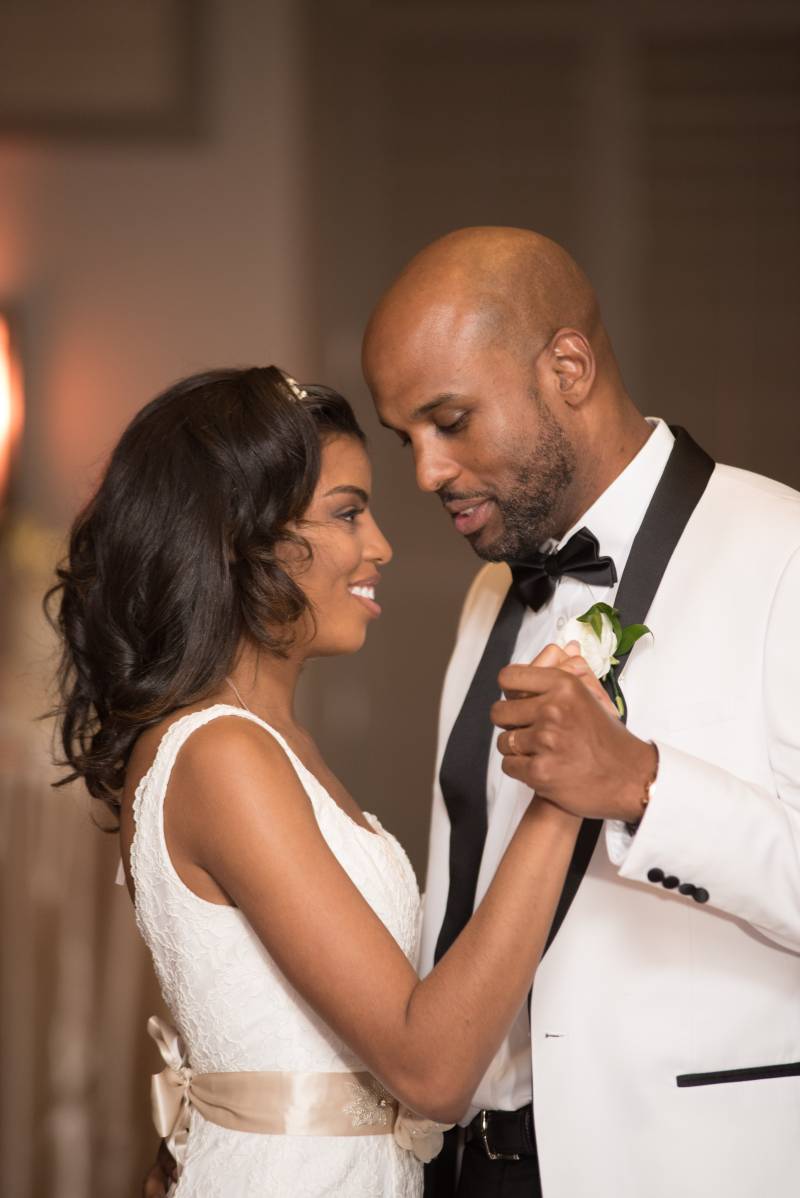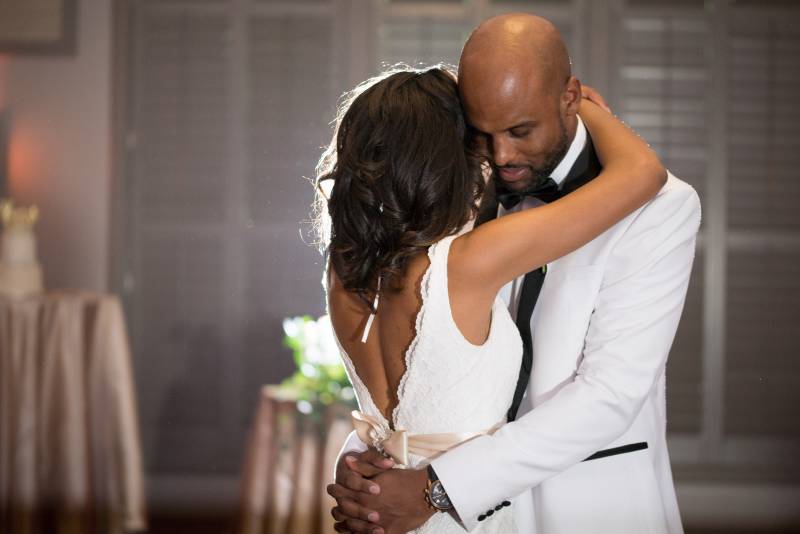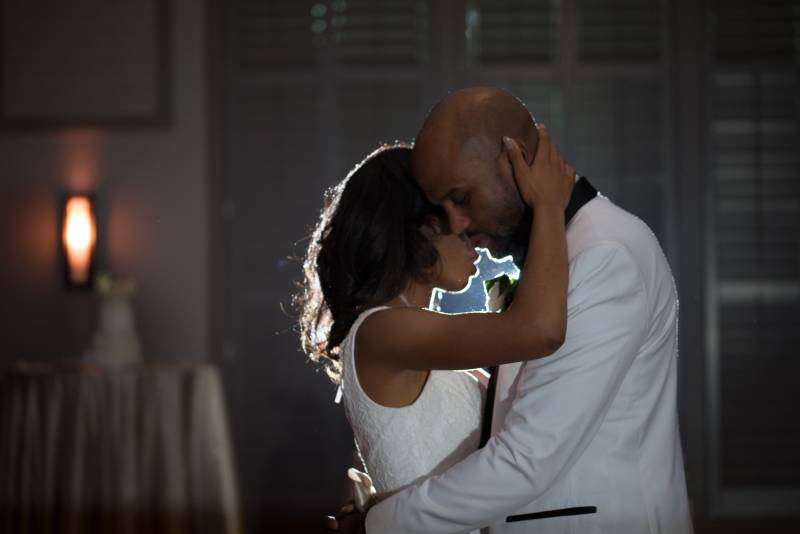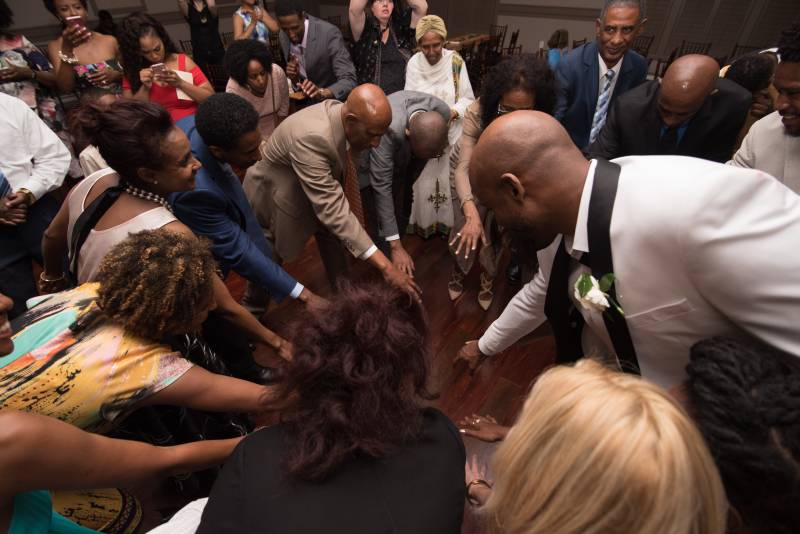 What are you most looking forward to as a married couple?
We are most looking forward to building a family together and starting our own traditions. We are also looking forward to learning, sharing and eventually inspiring other couples via our Marriage Vlog: CMSki!
Advice for a Bride and Groom on their wedding day:
I strongly recommend that you find the time to eat the food! Don't let anyone pull you away from your plate, no matter how important they tell you it is. You'll need the fuel and you will greatly regret not eating the food that you likely paid handsomely for!
Please feel free to include any other interesting anecdotes from your big day!
Eskias' father gave a beautiful toast to the bride and groom. A few short months later, he passed away. We were so grateful to have him present for our wedding! The theme for our wedding was "Generosity." Our wedding date, 4/21 corresponded with 1 John 4:21 - "Whosoever says he loves God, must also love his brother and sister." We donated a portion of our registry to Generosity Water and also provided information about the charity throughout our wedding.
Congratulations to the happy couple! May your marriage be filled with wedded bliss.