Suze and Renaud met during the summer of 2005 in their hometown, Hollywood, Florida. It was at a well-known supermarket where Suze was a cashier and Renaud was a new employee she had to train. They both were also members at the same church so becoming friends was an easy transition. Throughout their friendship, Renaud would express his interest in Suze but she wasn't having it since they were only 16 years old at the time. She told him that his feelings were probably puppy love and would fade and that it was best that they remain friends. And they continued their friendship throughout the years supporting each other through graduations, new careers and even respect for each other's romantic relationships. Yet, Renaud's feelings toward Suze never faded and he would constantly let that be known. Throughout disappointments and heartaches, Suze realized he was there, to always listen, to help guide and pray for and with her through the hard times. Then after 10 years of waiting, in October of 2015, Renaud took that chance to ask Suze again and this time instead of brushing him off she accepted the man that god put before her. Three years later, and now this pair is ready to get hitched and build a life together. To celebrate their upcoming nuptials, Suze and Renaud commemorated their engagement with an edgy and romantic photo session in Miami. Check out their special day, captured by Reem Photography.
Bride's full name, age and occupation: Suze Magnant, 28, Bank Representative
Groom's full name, age and occupation: Renaud Siffort, 28, International Trades
Place of residence: Tampa, Florida
Engagement Shoot Location: Miami, Florida
Wedding date: November 24, 2018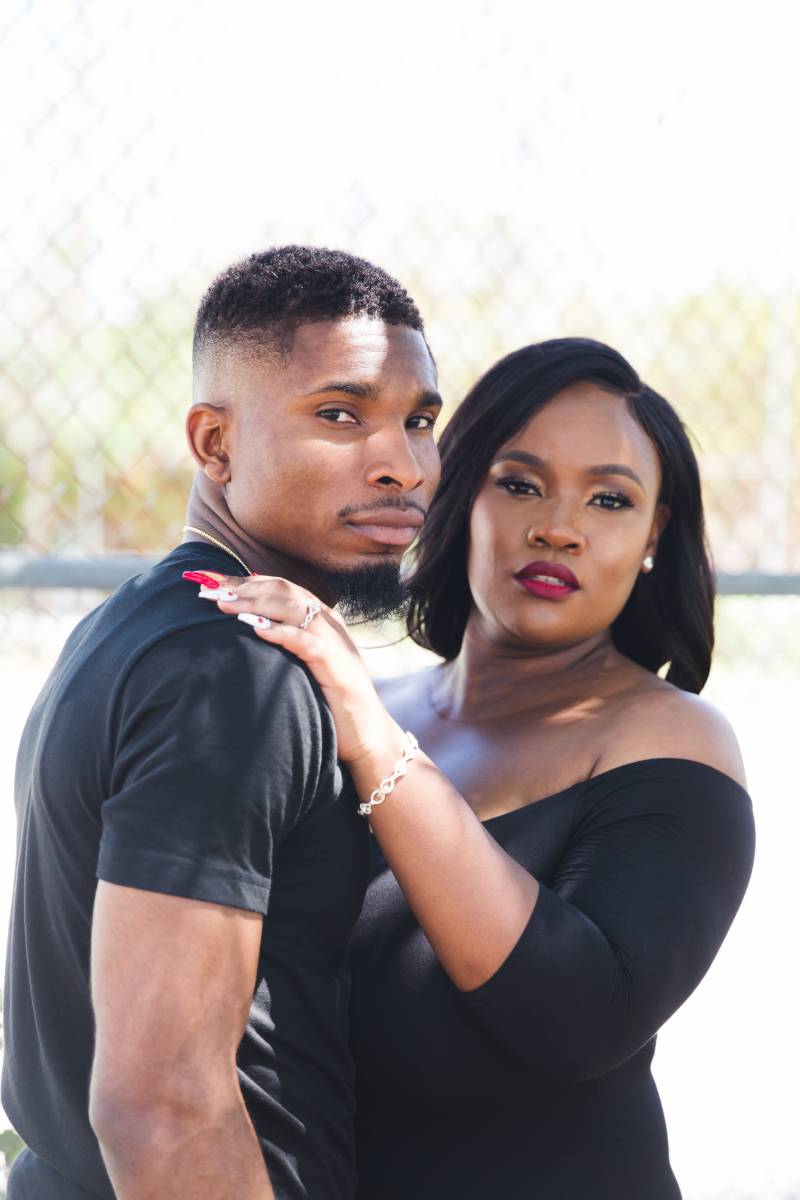 Engagement story:
The night of our engagement, July 7, 2017, Renaud took me on a walk along the beach around 10:30 p.m., which was something we usually did. As we began walking and conversing along the sand, I noticed a violinist in a far distance playing for a couple standing inside of what seemed to be a candle-formed heart on the beach. As we walked closer, other couples would enter the heart-shaped arrangement and the violinist would play. I remember thinking, "Wow, that is so beautiful and such a smart business move for the violinist to draw attention to her gift." When we reached the area of the violinist, she asked, "Are you two a couple? Would you mind if I play something for you to practice?" we replied, "Of course!" As she began playing, I just remember Renaud turning towards me and telling me the story of how we met and how far we have come and how he wanted to continue the journey with me by his side. Out of nowhere, as I look around the couples who were previously there getting serenaded by the violinist were are close friends who posed as regular couples and then he dropped down on one knee and asked me to marry him. And, of course, my reply was yes!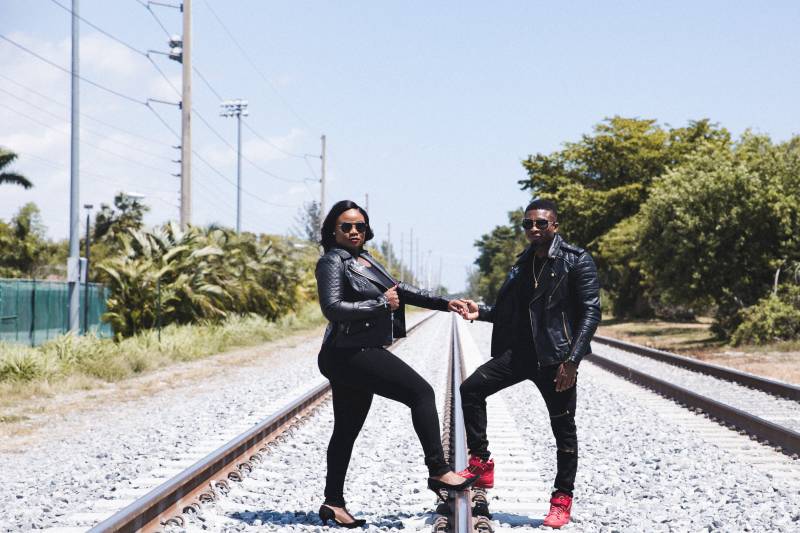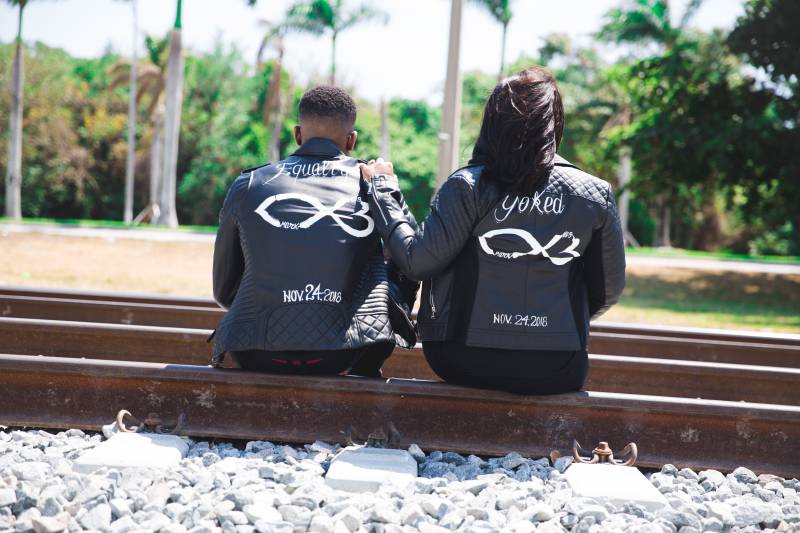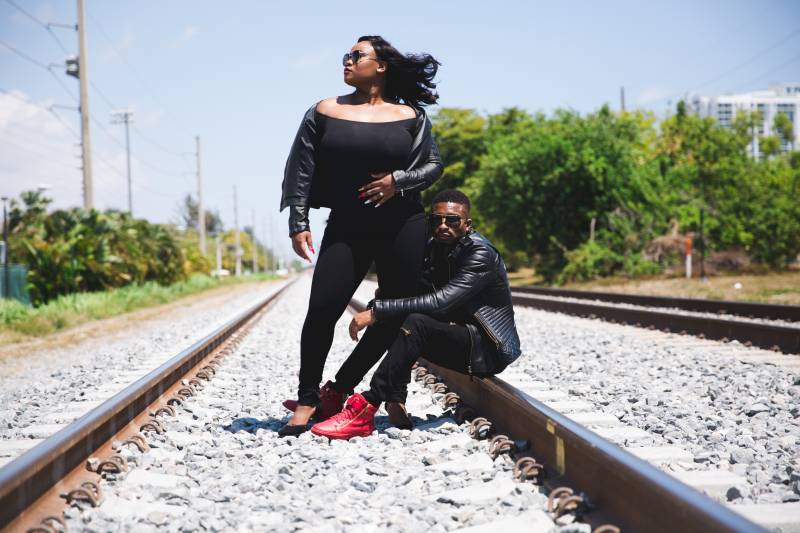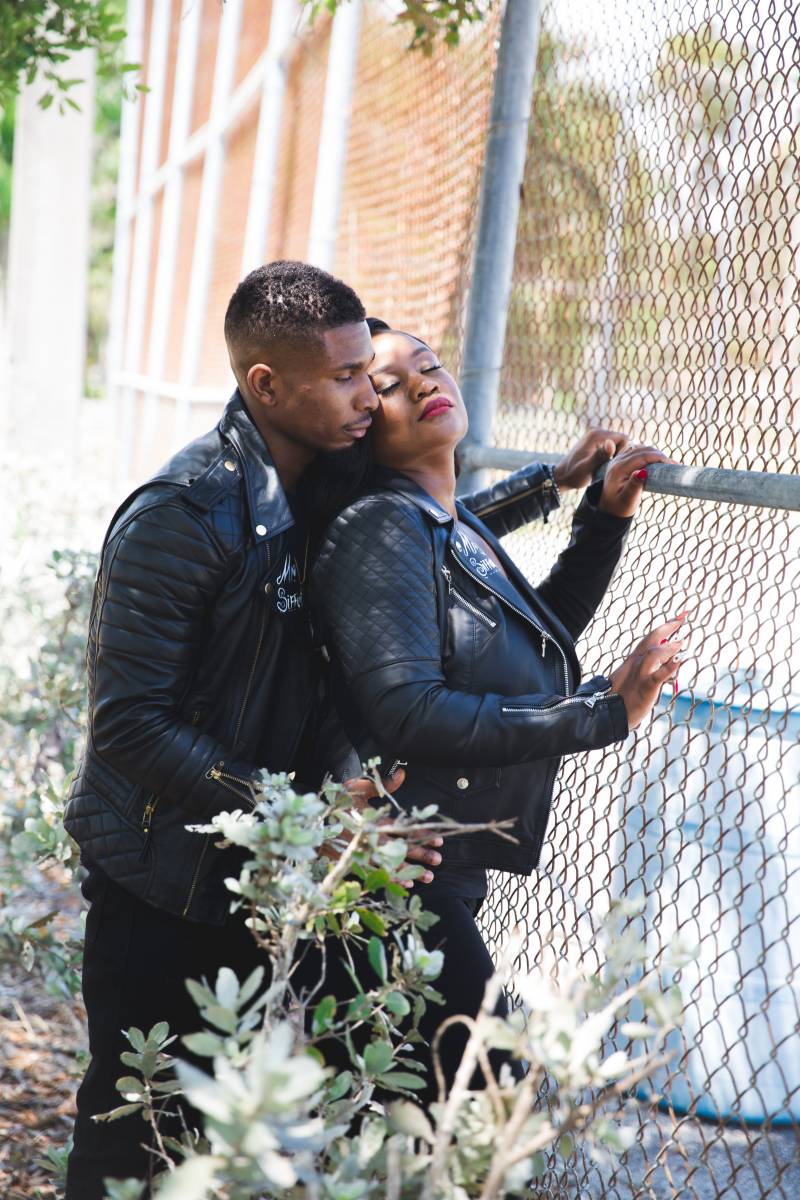 What makes your love special?
Our love is special because we truly believe that this was god's doing. From us starting as friends to walking down the aisle, we didn't see it coming. Sometimes as humans we get so wrapped up in our wants that we ignore what we may need. Our love is something that god has perfectly orchestrated for us to fulfill his purpose and that's what we needed.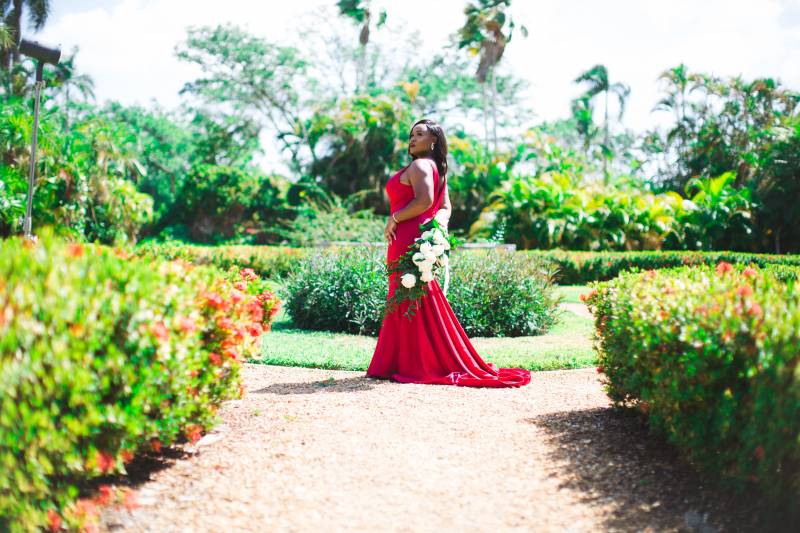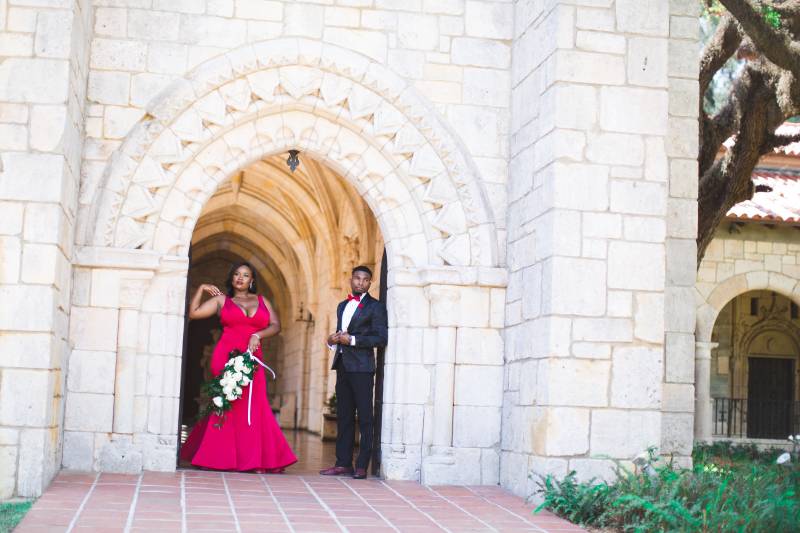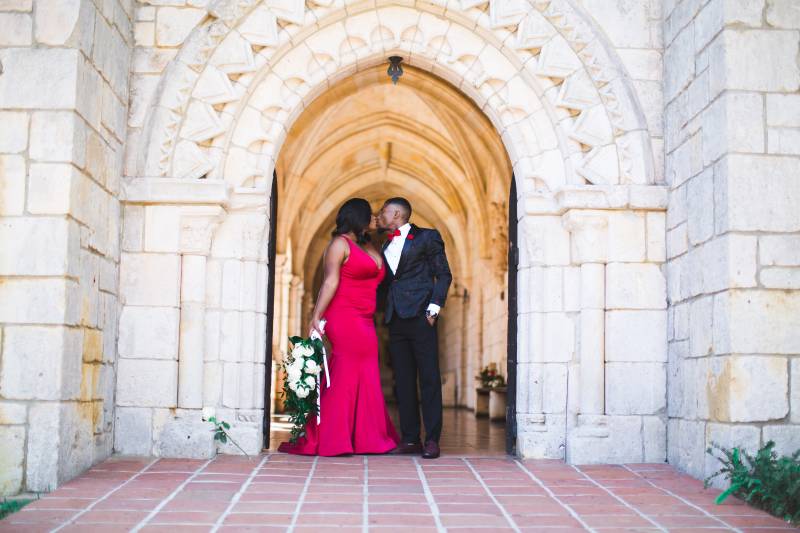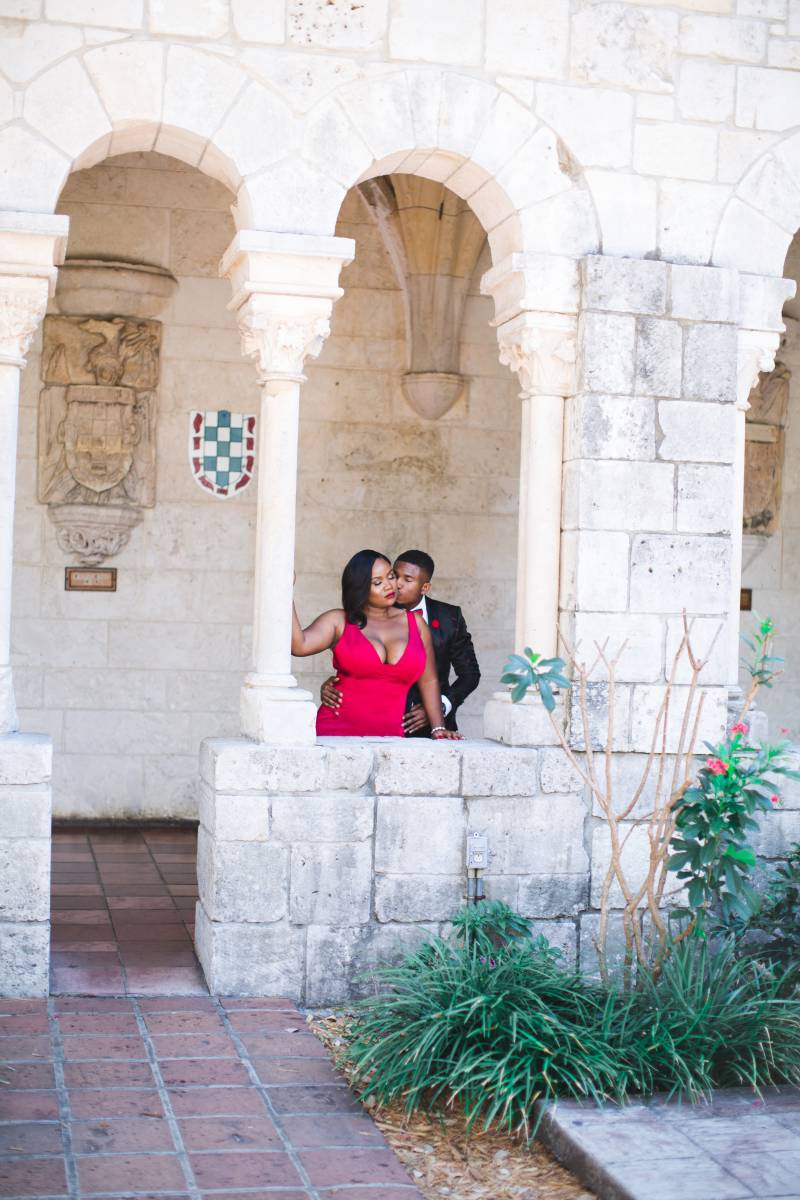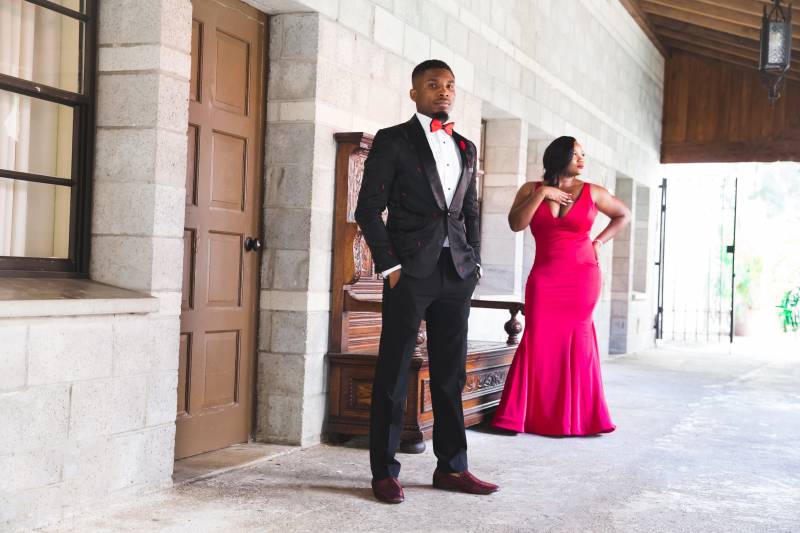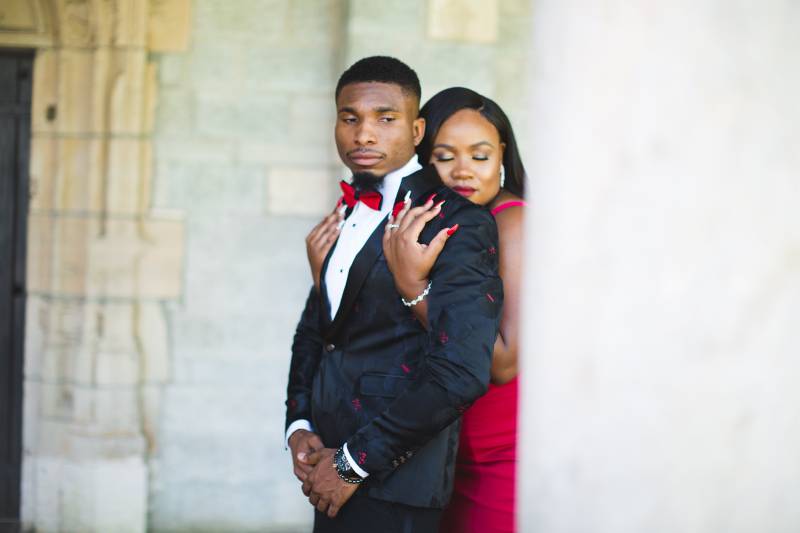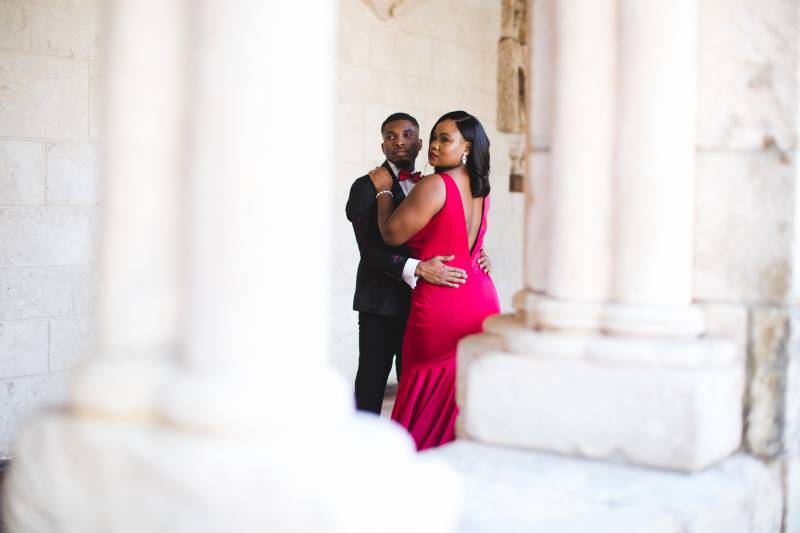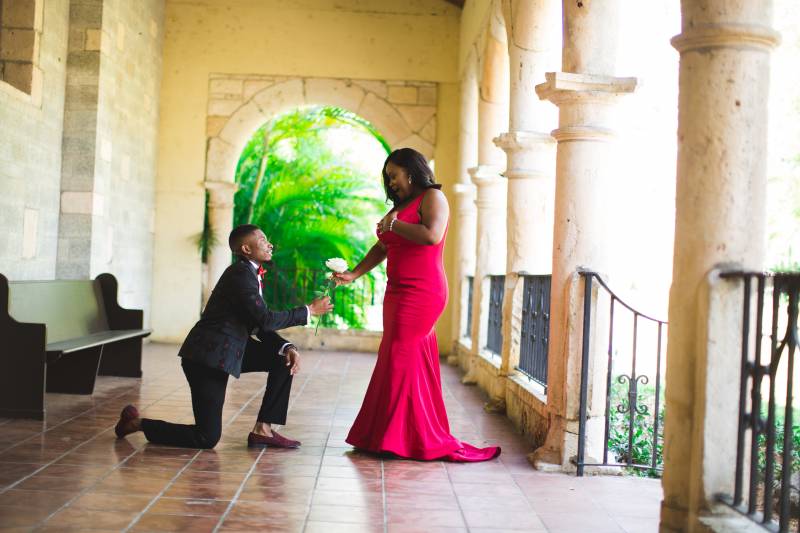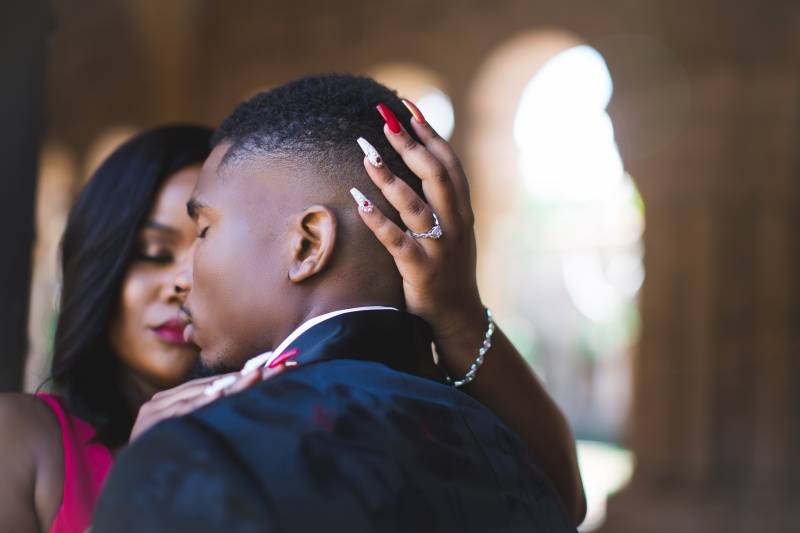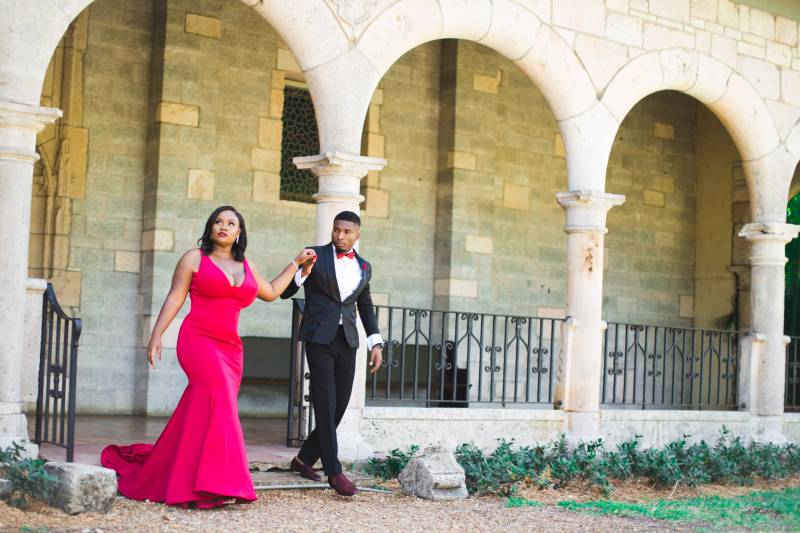 What was the theme of your shoot?
For our casual scene, we wanted something edgy that also delivered a powerful message. We opted for leather jackets that say, "Equally Yoked" with the scripture Mark 10:9 attached to it. For our formal look, we wanted something classic and regal; a "timeless love."
Were there any memorable moments during the shoot?
The memorable moments we share were of us just enjoying our time and making each other laugh throughout the photo shoot. Everything about it was memorable!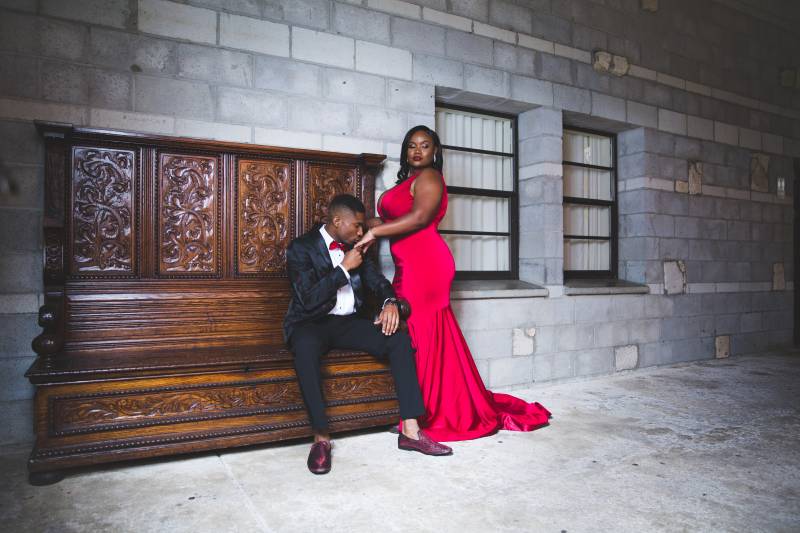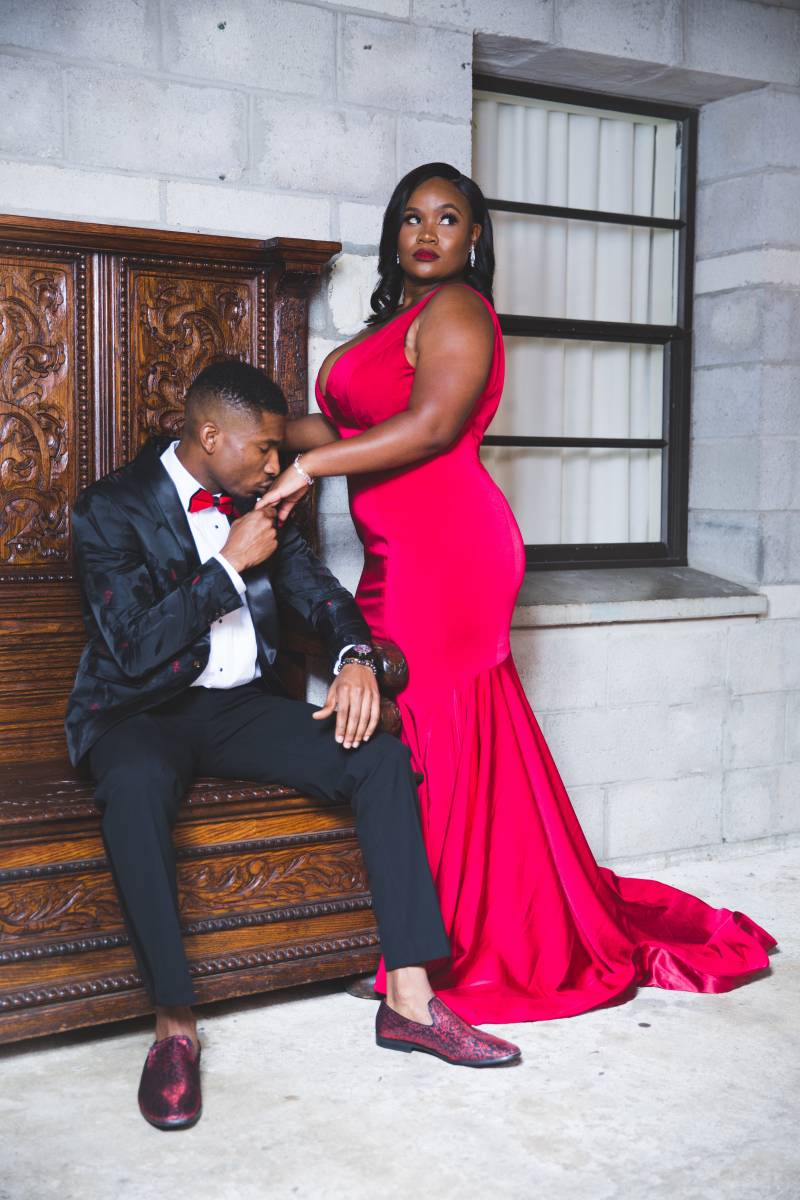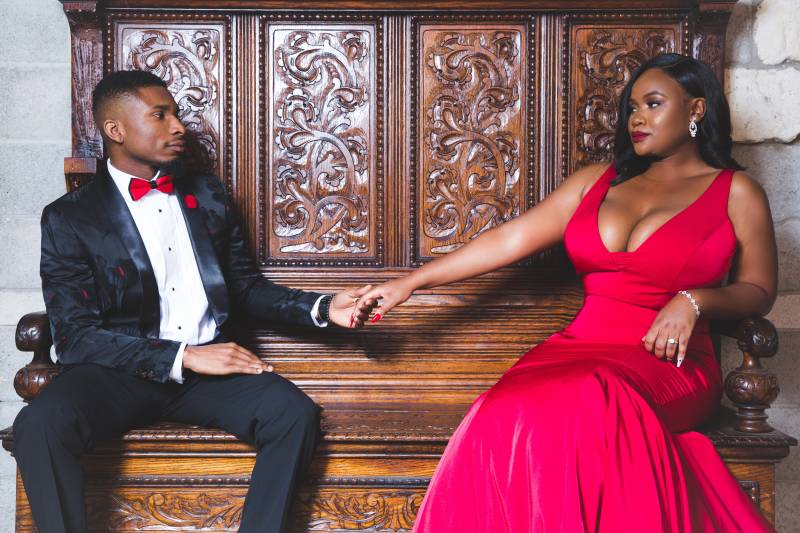 What are you most looking forward to about your wedding?
We both are looking forward to the ceremony. The whole moment of when we walk down the aisle, say our vows, and share that moment with our close family and friends. Letting them see our love unfold before them and being in the presence of god is what excites us the most.
Have you started planning your wedding?
I started planning the next day after the engagement.
Congratulations to the happy couple! We wish you a fruitful wedding and marriage.