Erna and Donald met and fell in love in the town of Daegu in South Korea. Erna was teaching in South Korea and her contract was up so she had planned the trip of a lifetime backpacking through South East Asia. One Saturday night, she finally gave into her friends' countless attempts to get her out of the house, not knowing she would meet her fiance that same night. Later in the evening, Erna and her friends bumped into a group that they met the night before, but this time there someone new with them. As Erna waited for her friend to finish her conversation, the newest addition to the group walked up and we started chatting about what he was doing in Korea. He was in the army and it was his second week in the country. Erna being the outgoing person she is, showed him around downtown Daegu and introduced him to the best places for late night snacks and hangout spots. After walking and talking for hours, they went their separate ways. The next morning, Erna got a good morning text and that week they spoke on the phone for about six hours each night. Erna thought, "Wow, he must really like talking to me because I know he has PT early in the morning." That Friday, they hung out and spent every day together the two months prior to Erna's trip. Erna wasn't going to have a cellphone while traveling so Donald gave her a tablet so she'd be able to make Skype calls to family and let them know when she arrived at each city and country. Of course, Donald wanted her to Skype him too. Eventually, Erna decided to head back to Korea to surprise him for Valentine's Day before ending her trip. While she was back, Erna received devastating news that her mother was diagnosed with a very aggressive form of breast cancer. It turns out, Erna's mother had found out earlier and wanted to wait until she was with Donald before telling Erna, she didn't want Erna to be alone when she learned the news. Donald was extremely supportive during that entire time. Hardships aside, Erna and Donald are a match made in heaven, and they're ready to commit themselves to each other for life. To celebrate this occasion, Erna and Donald explored Atlanta for an authentic and colorful engagement session, captured by LaJoy Photography.
Bride's full name, age and occupation: Erna Abu-Smail ,31 Research Interviewer/Retention Coordinator
Groom's full name, age and occupation: Donald Clyburn Jr, 35 Order Specialist/Technical Coordinator
Place of residence: Atlanta, Georgia
Shoot Location: Krog Street Tunnel, Millennium Gate Museum and Jackson Street Bridge, Atlanta, Georgia
Wedding date: September 21, 2018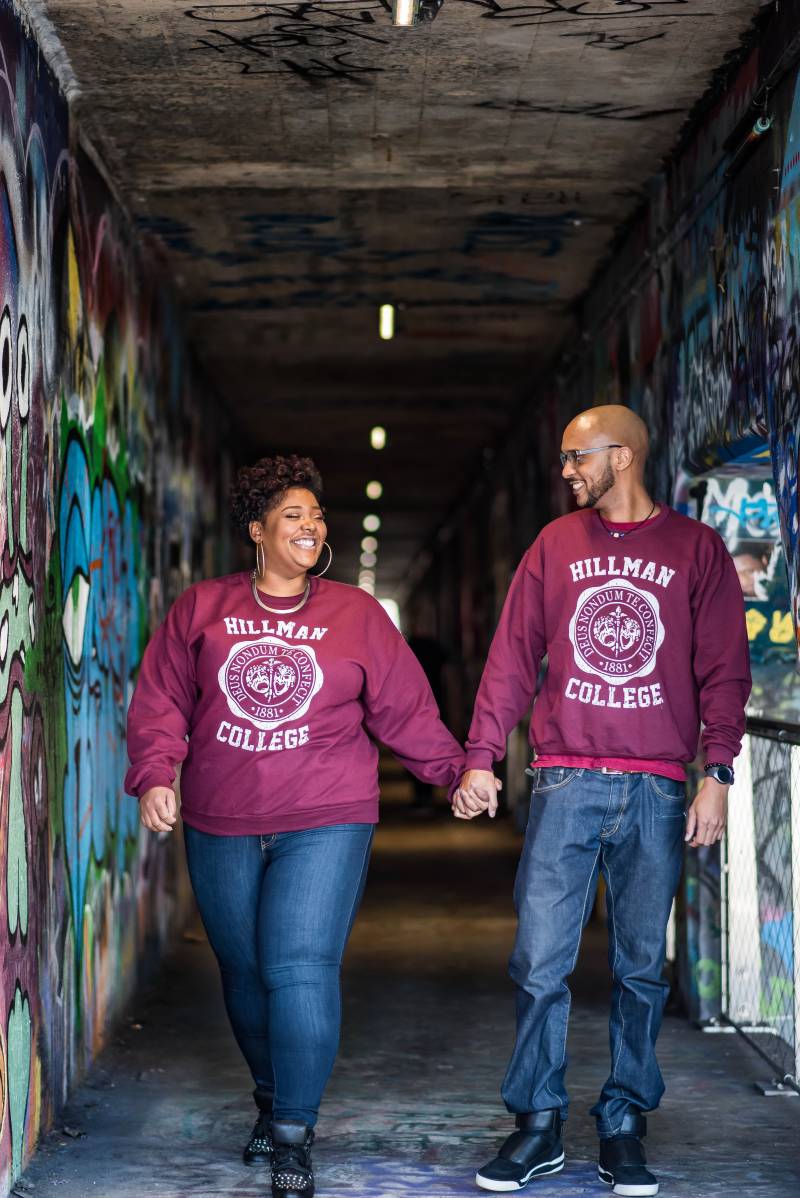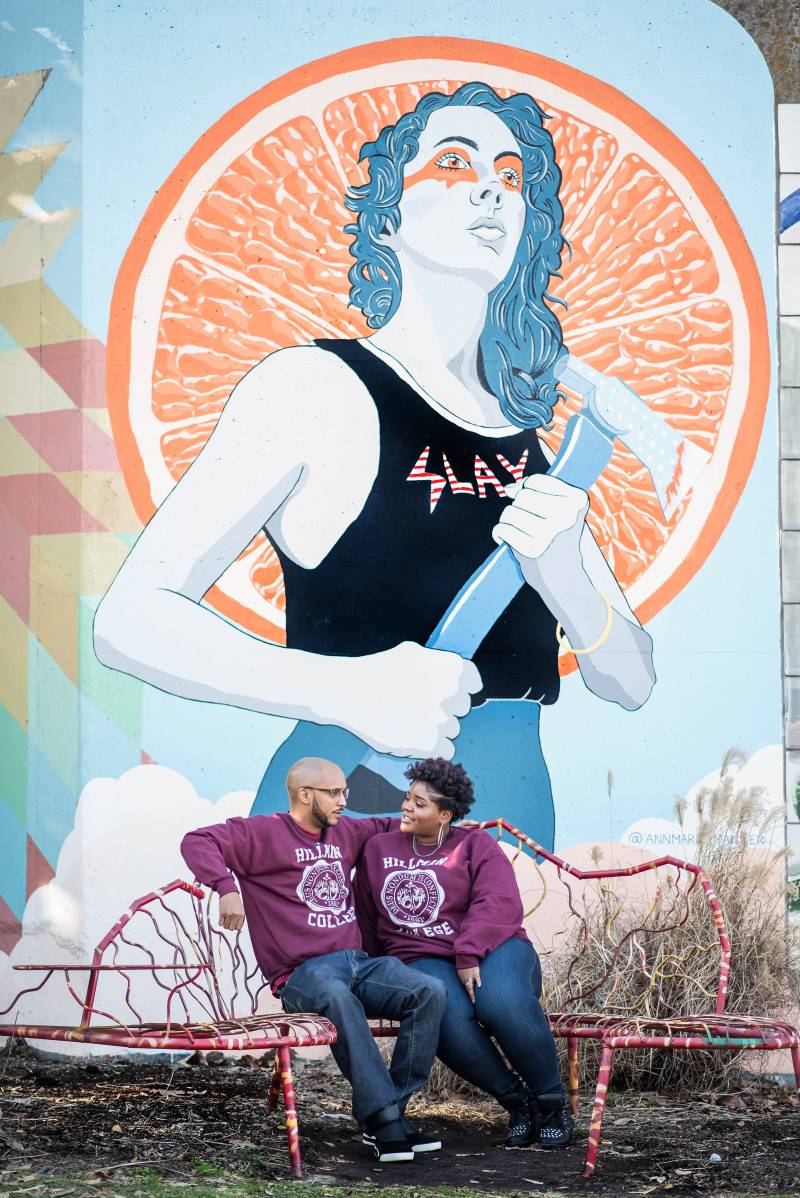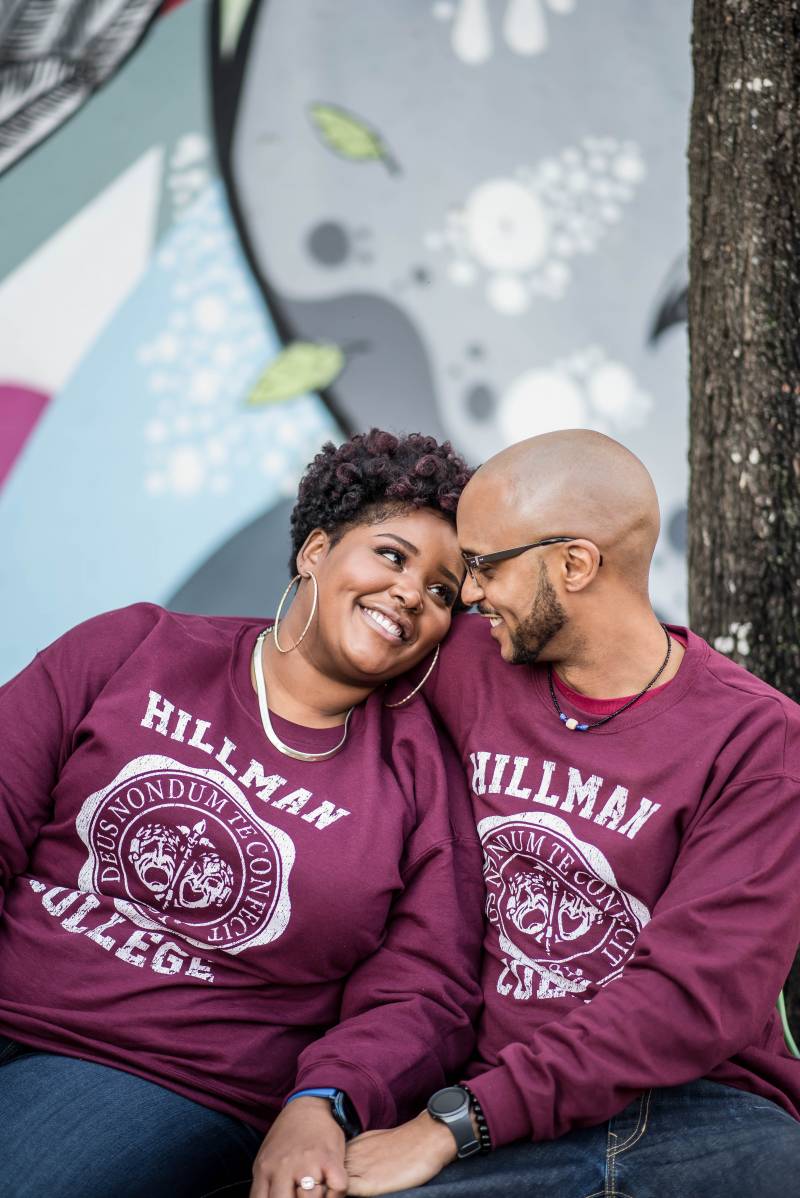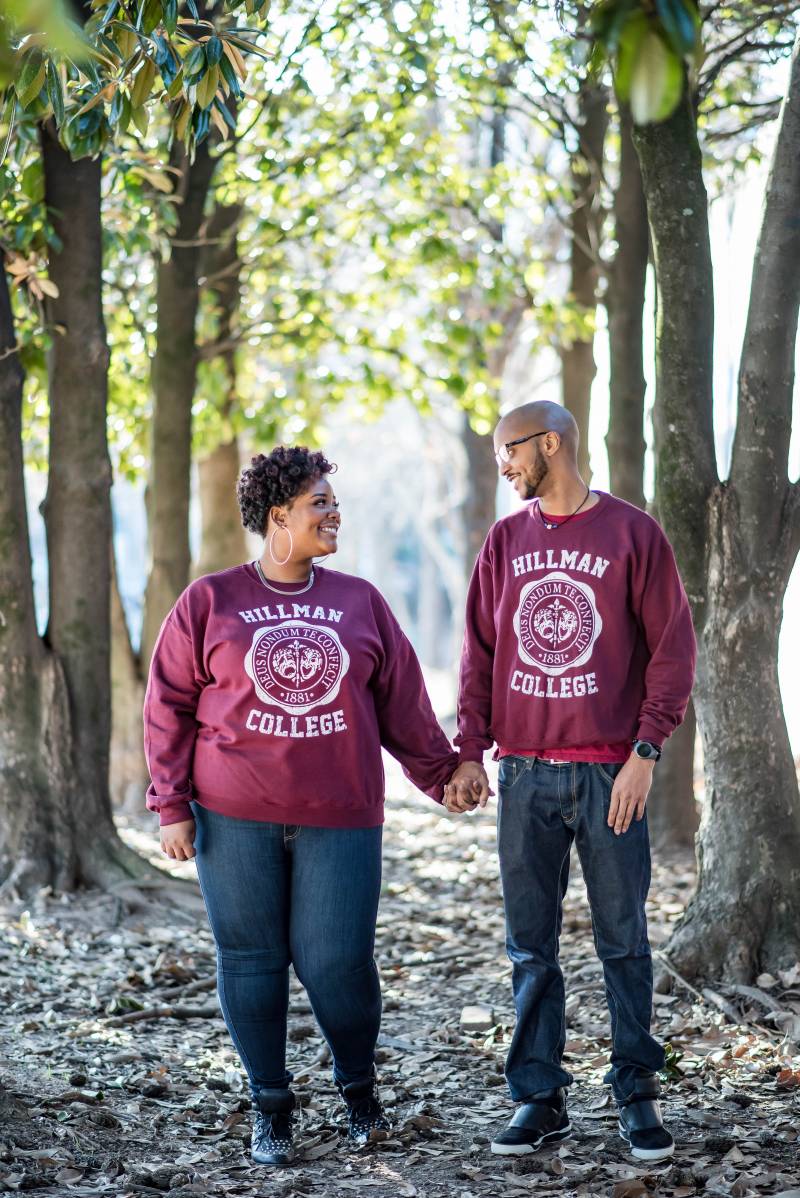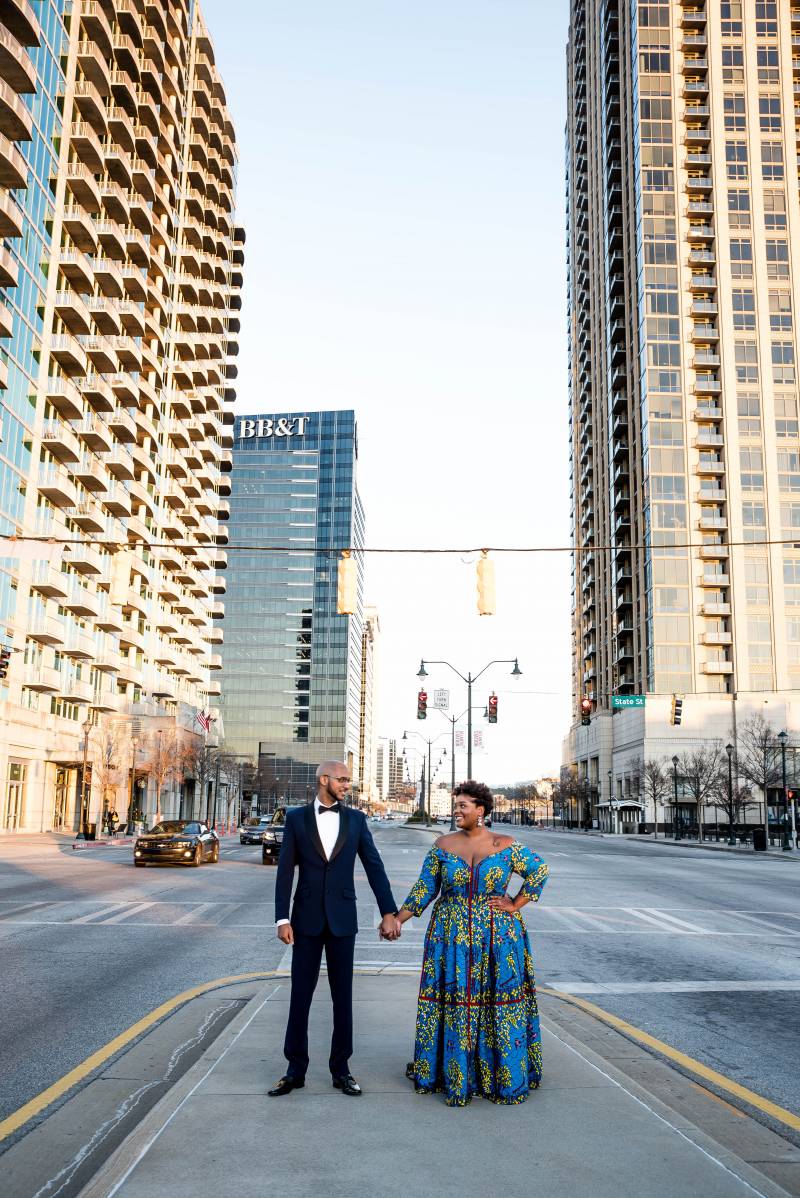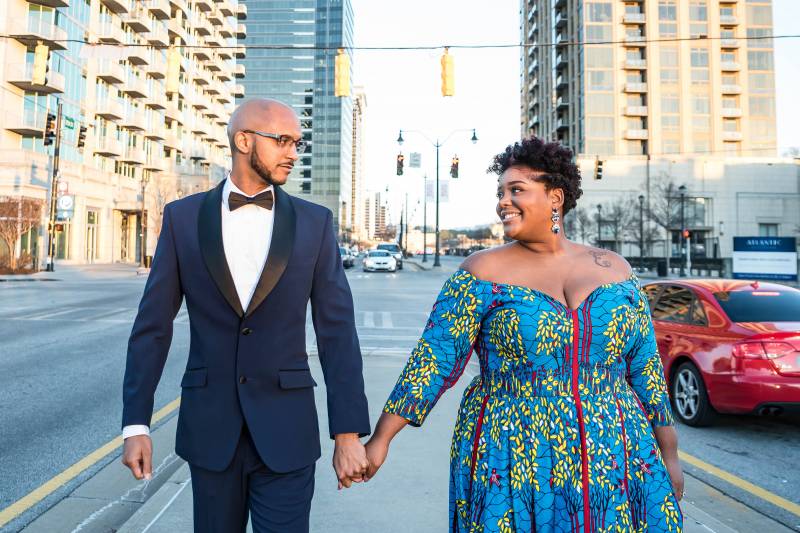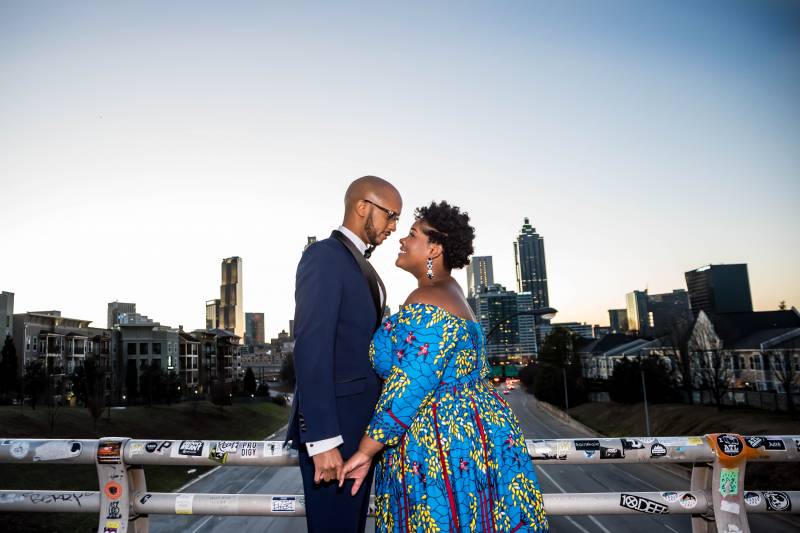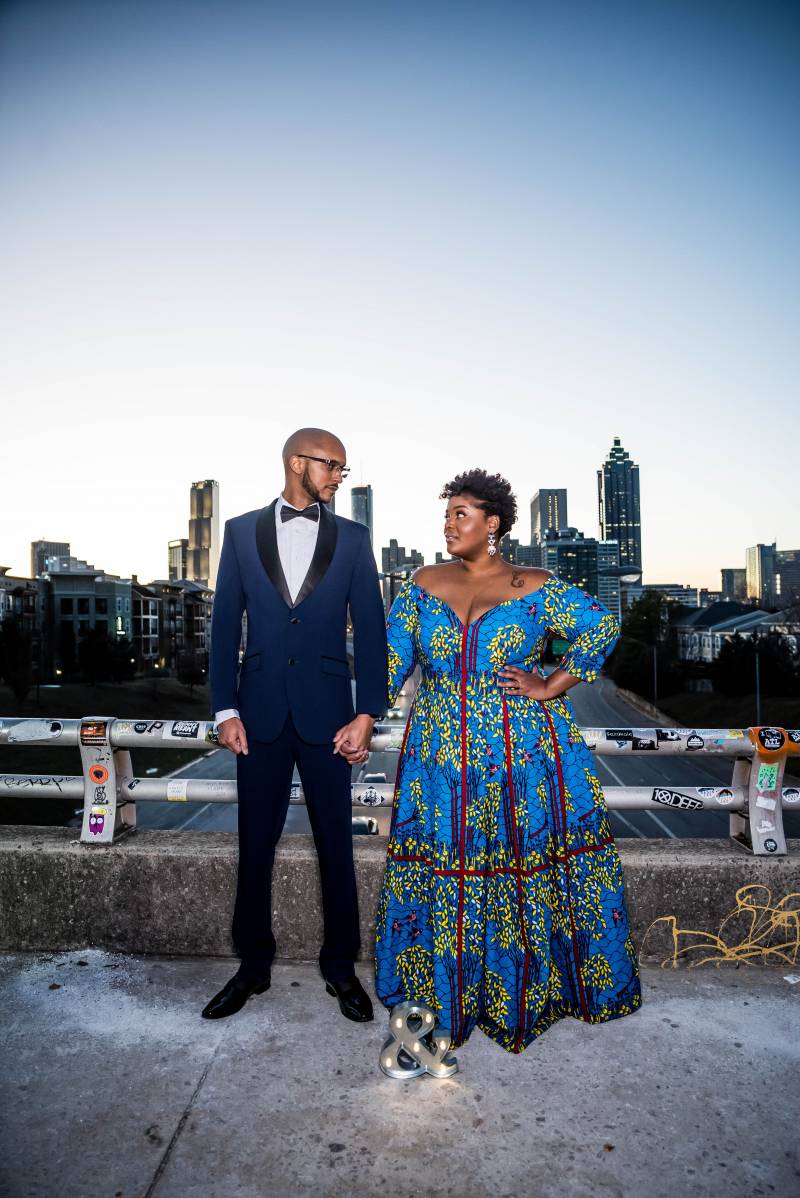 What makes your love special?
Erna: It's true what they say about falling in love when you least expect it. I met Donald 2 months before my contract was up and ready to travel the world. A relationship was the last thing on my mind. God definitely brought us together. The crazy thing is that while I was traveling, the new friends I met asked if I was in a relationship. I told them yes, and that I feel like he is going to be my husband. Now, I'd only met him two months before but I knew he'd be my husband. When you know, you know!
Donald: Our love is endless and honest. Since day one, I said that god definitely brought us together. This is meant to be.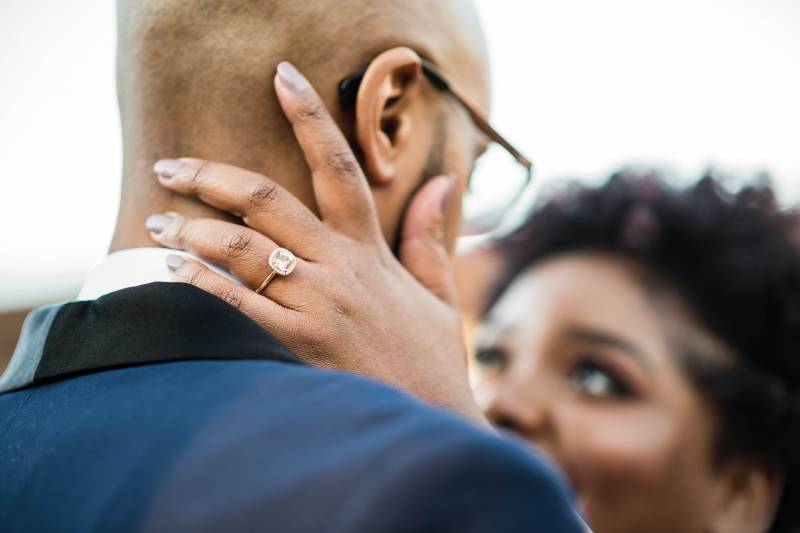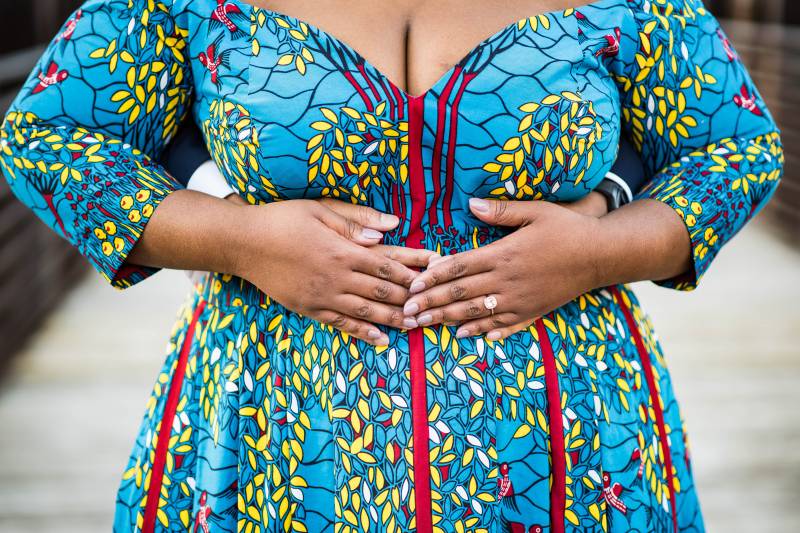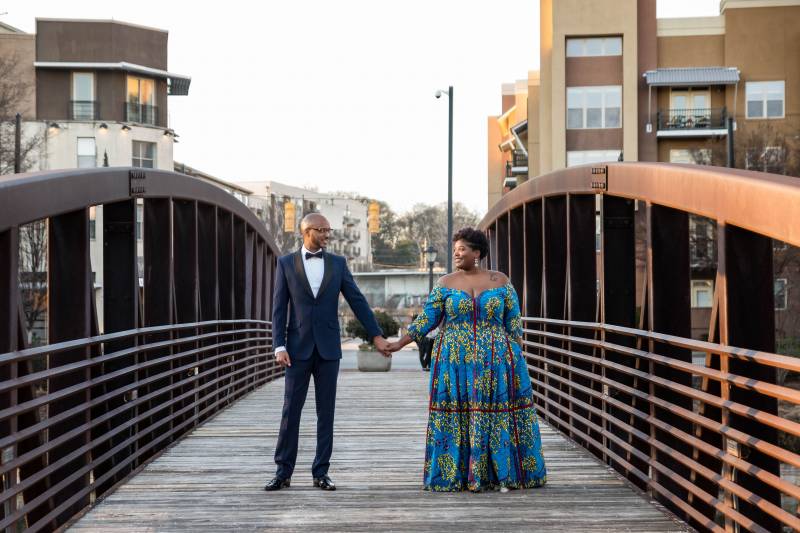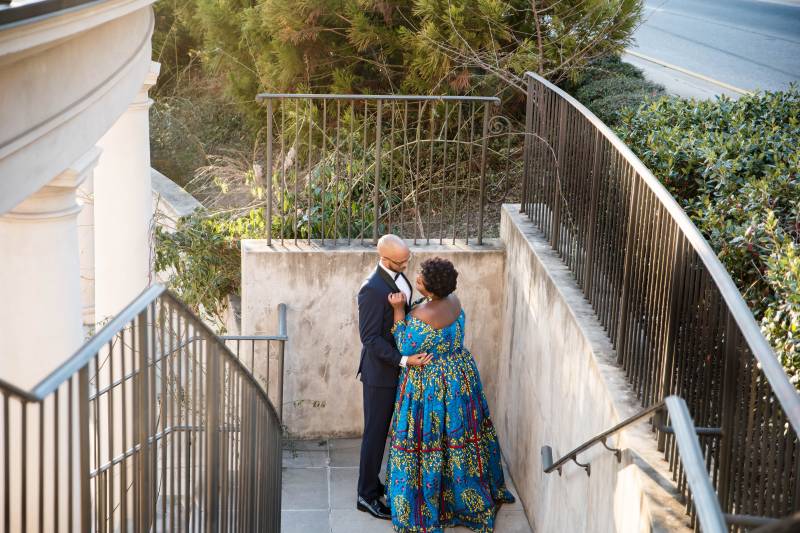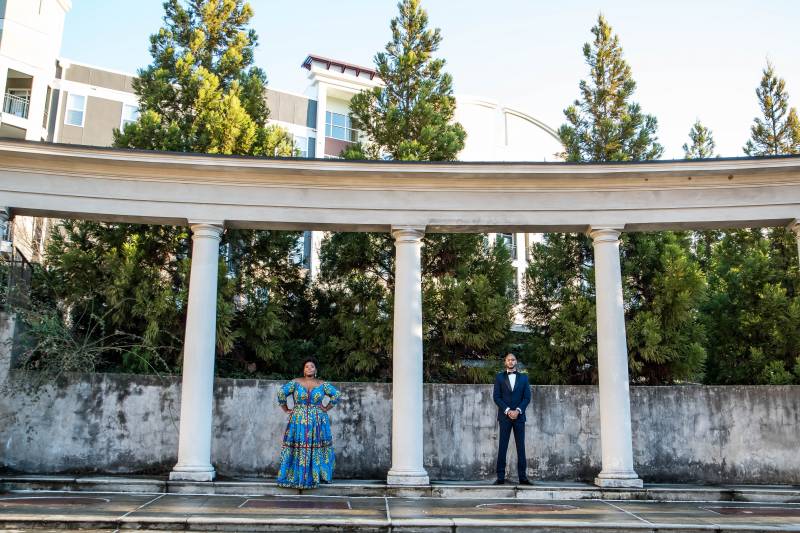 What was the theme of your shoot?
"A Different World of Love"
Were there any memorable moments during the shoot?
During the shoot at Krog street, we were having so much fun and LaJoy made us feel so comfortable in front of the camera. We just couldn't stop laughing! Lajoy made a comment about being able to really see the love we have for each other in our photos. That made my heart smile. When we got to Millennium Gate Museum, we literally stopped traffic as everyone was honking, asking what we were doing and congratulating us.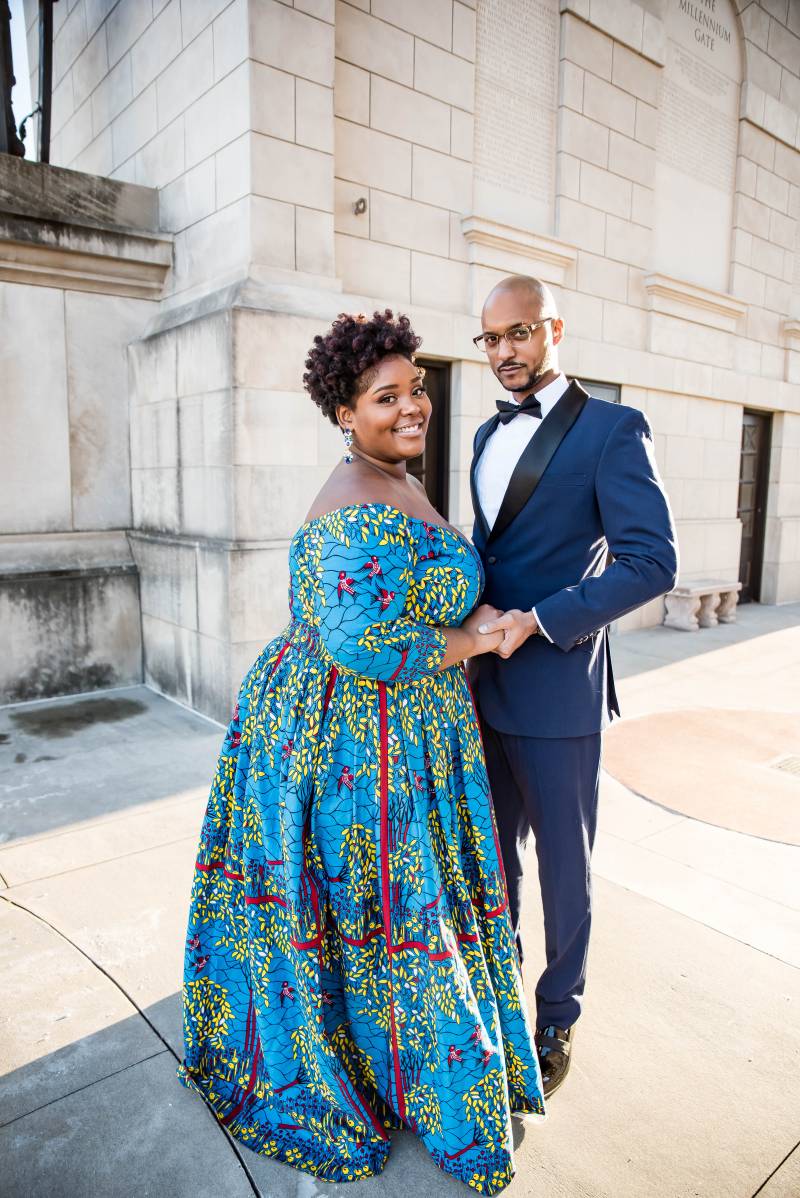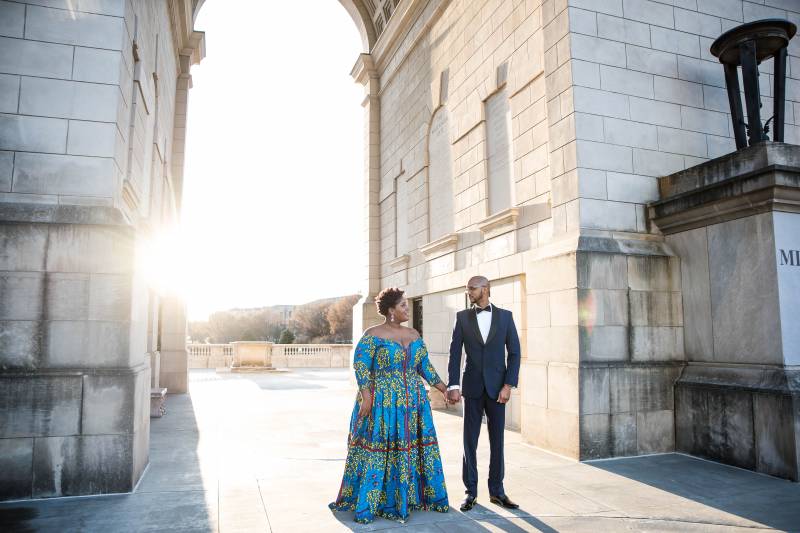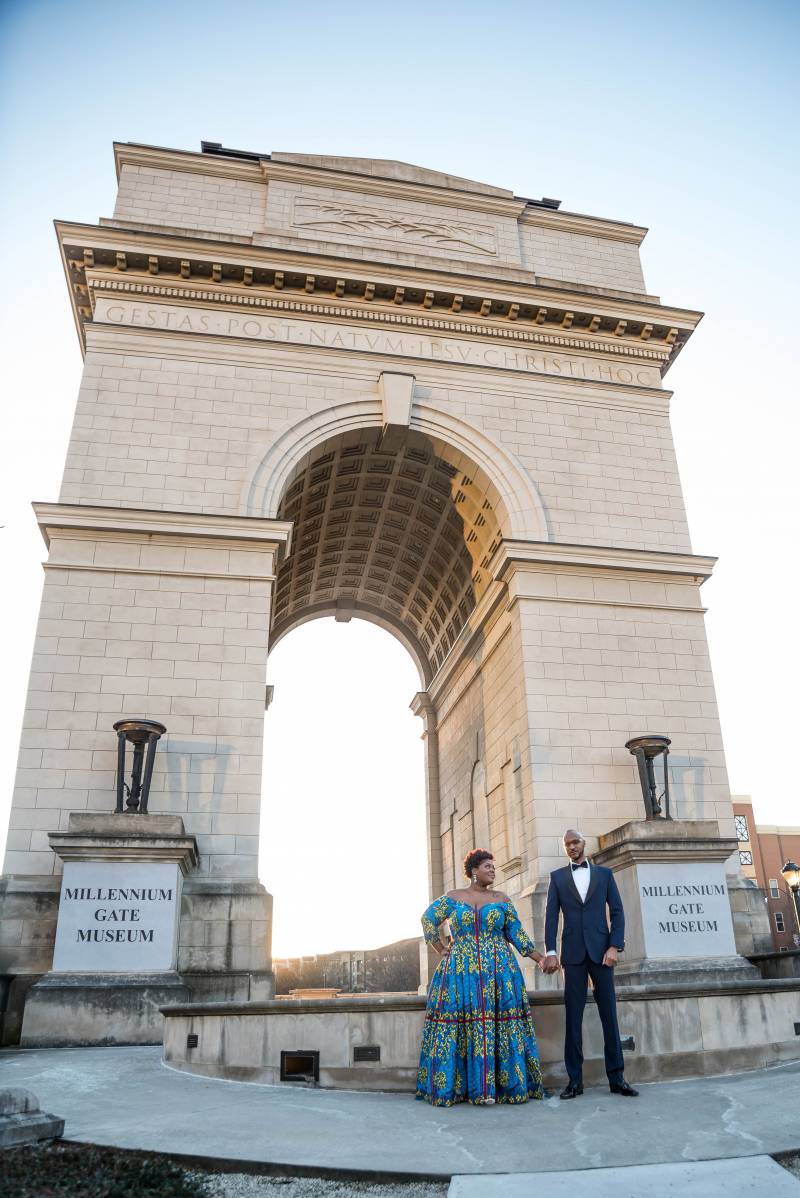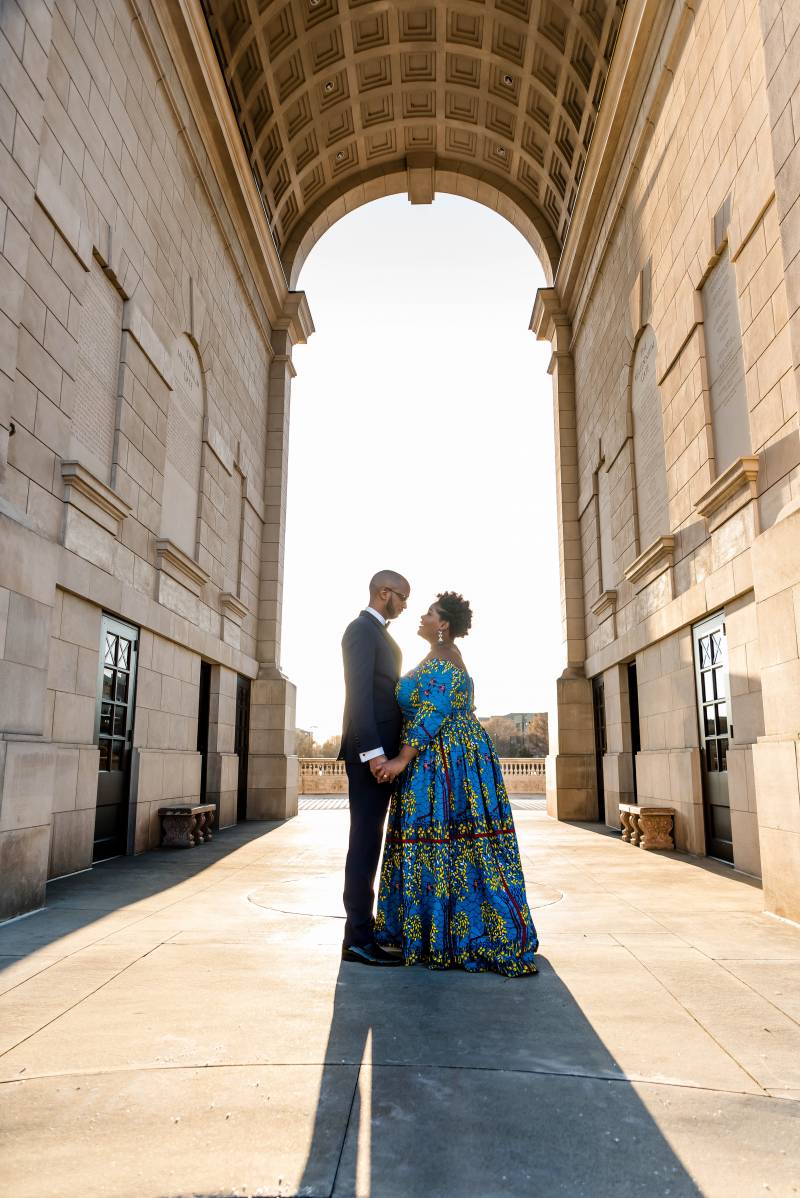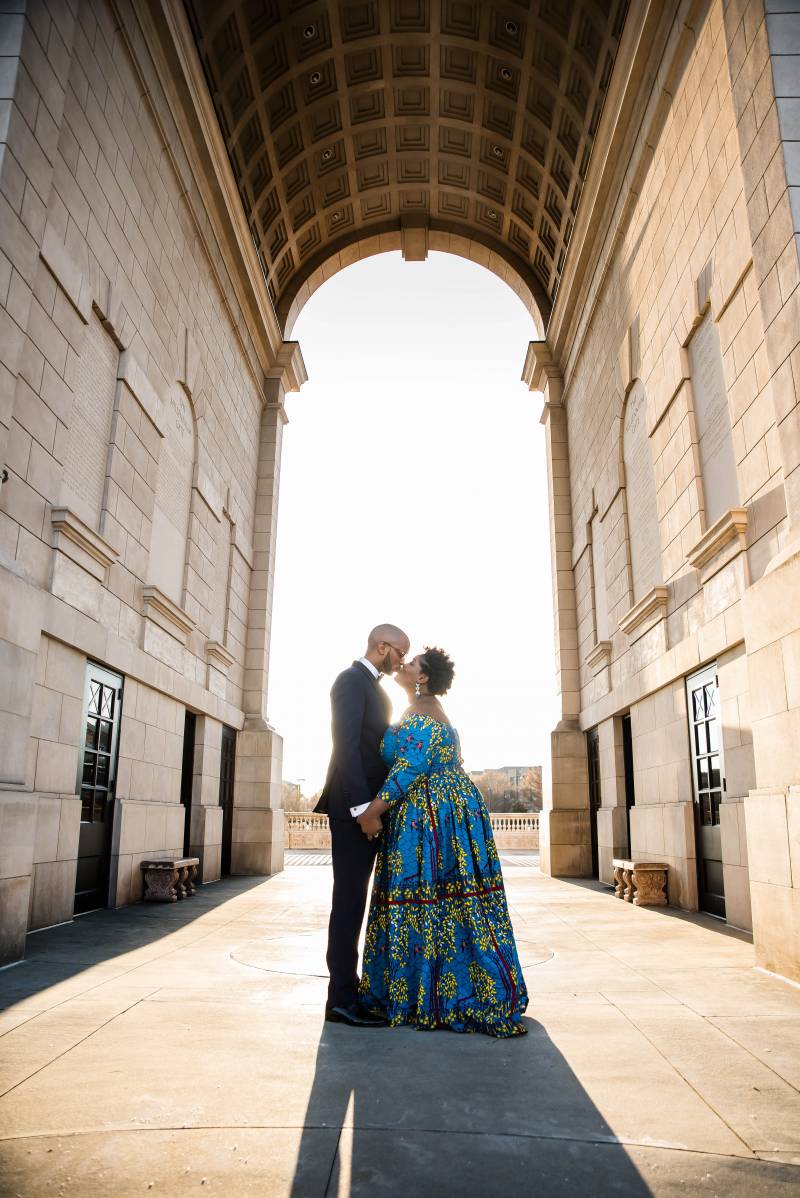 What are you most looking forward to about your wedding?
We are looking forward to making our vows and expressing our love before god, our family and our friends. And of course, let's not forget the honeymoon!
Have you started planning your wedding?
Yes, we have! We are excited to see everything come together on that special day.
Congratulations to the happy couple! We wish you a fruitful wedding and marriage.