This styled shoot takes Southern charm to the west coast at the beautiful Mukenthaler Mansion in Fullerton, California. The groom's dapper navy blue suit offers a pop of color complementary to the bride's ivory trumpet dress, an exquisite blend of vintage elegance and modern charm. The purple, white, and mint florals from the boutonniere to the cascading bridal bouquet are the bridge between the two styles, reminiscent of the unique foliage, which include willows, Spanish moss, ivy, and eucalyptus that decorates the Deep South. The balance of the groom's modern flair and the bride's classic elegance brings a cool breeze to this summer shoot.
Indeed, this shoot brings the classy staples of southern tradition into the 21st century with an embrace of the past and a bold step into the future. The venue's Spanish revival style, as well the Mediterranean tapas, offer a nod to the rich Spanish history of Charleston, South Carolina, and adds another layer of Southern influence to this styled shoot. You are sure to be inspired if you love mint juleps, jazz, and rustic flair.
Coordinated by collaborators at Flawless Weddings and Events and Erika's Elegance Weddings and Events, this shoot is "Gone with the Wind fabulous." Award-winning photographer Benny Chiu of BYC Photography captures the essence of what the planners describe as:
"A gentleman with incomparable class, style and charm and a smart young southern belle capturing the innocence, beauty and sophistication of the south. Their love story represents a new age meaning..."
Shoot location: Mukenthaler Mansion, Fullerton, California

Shoot theme: Dapper Don Meets Southern Charm

Color combinations: Green, Ivory, and Navy

Favorite detail: The blend of Southern elegance and modern swag.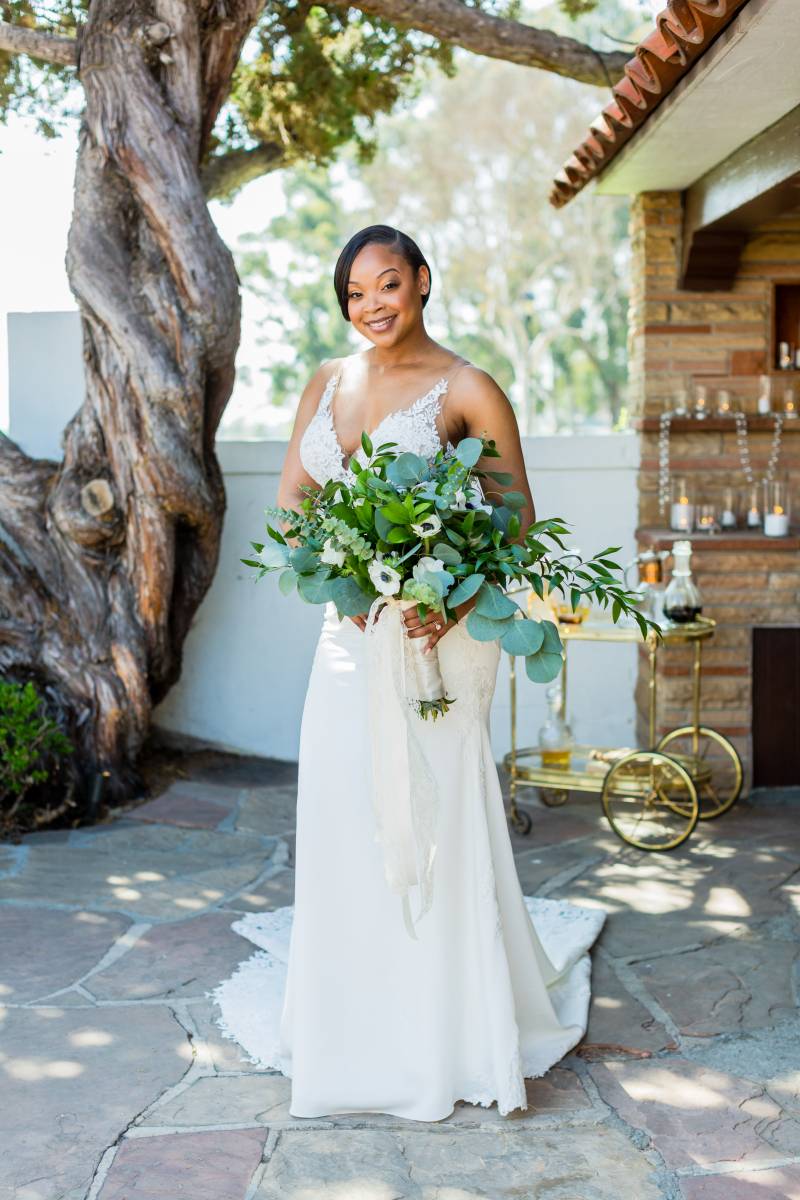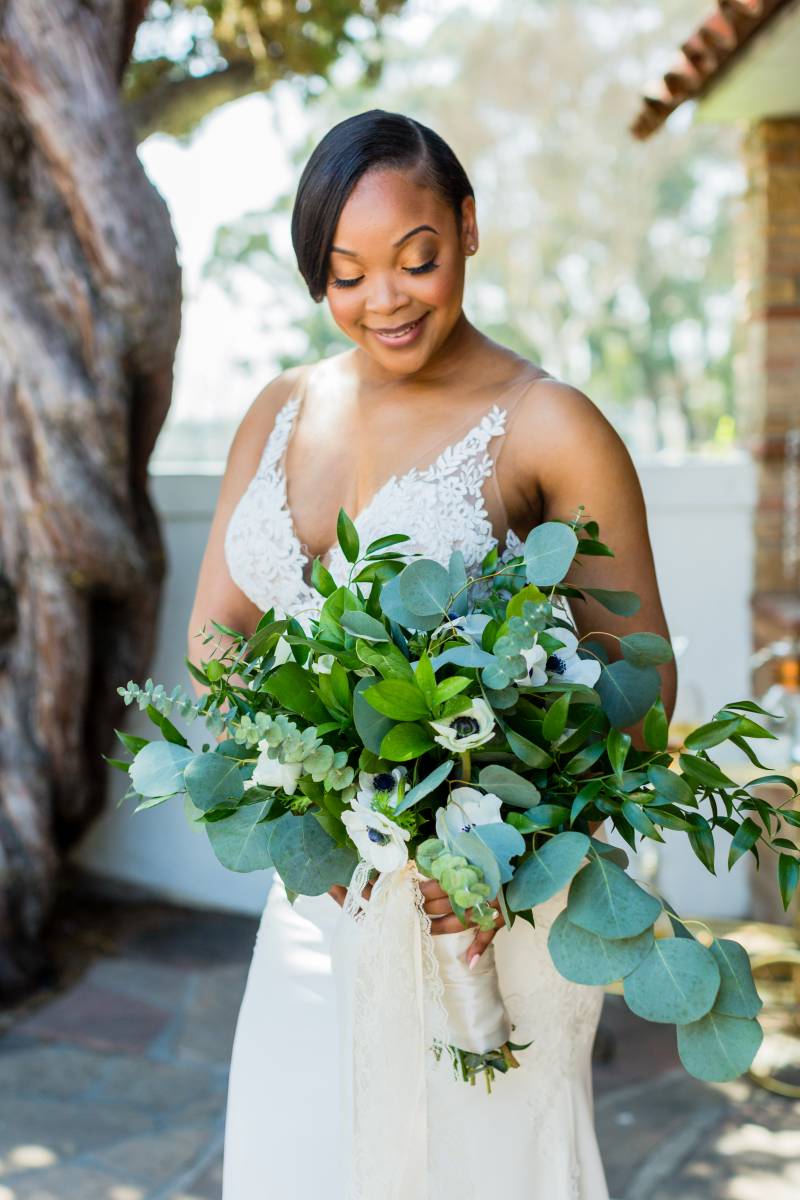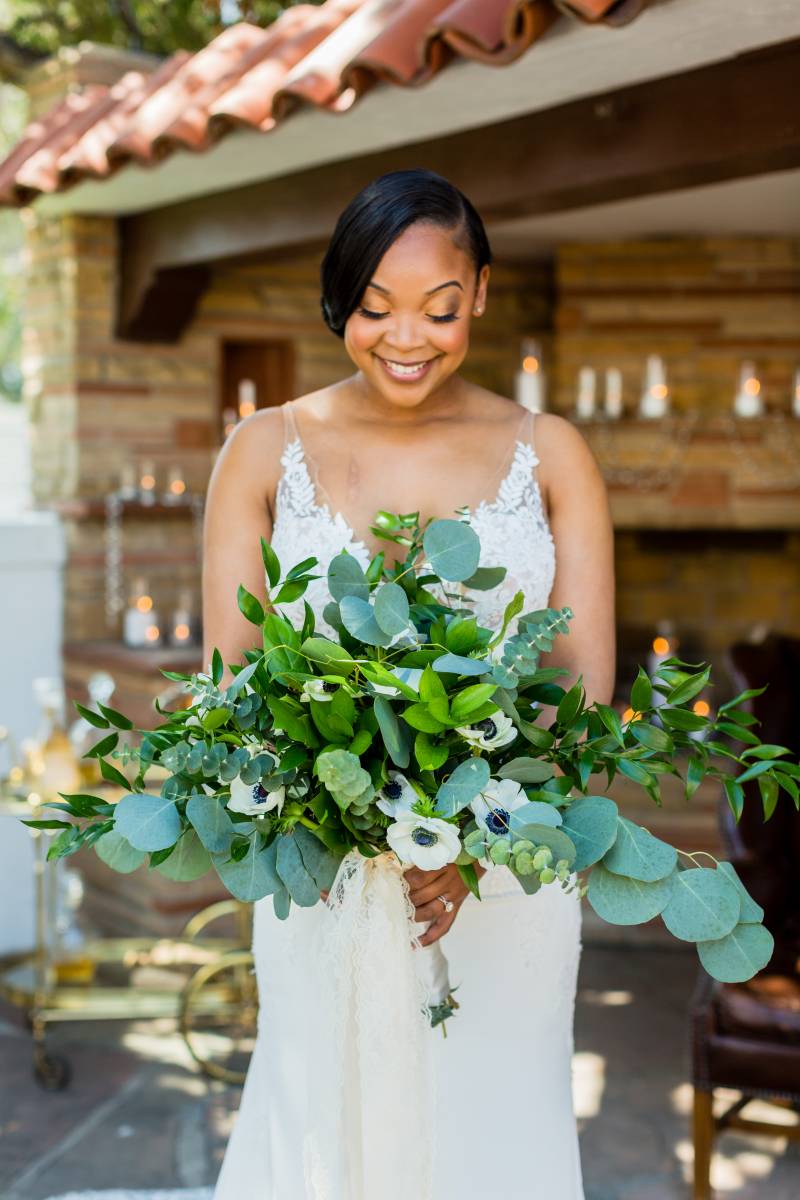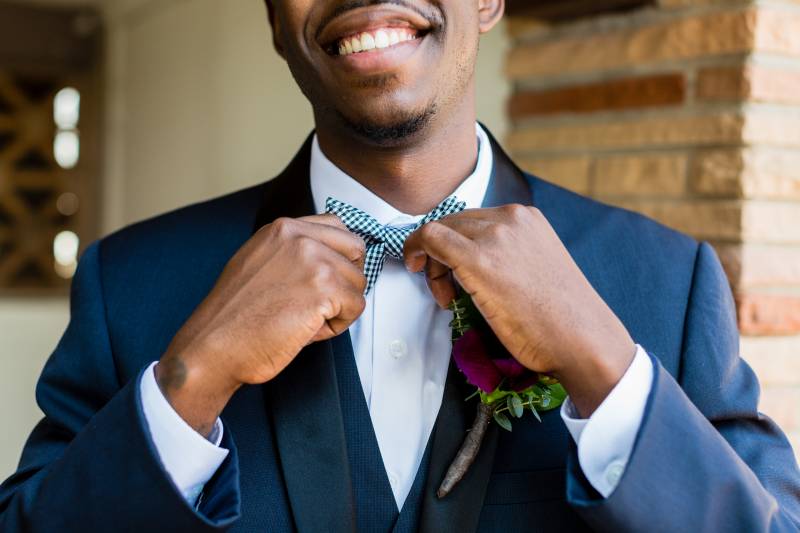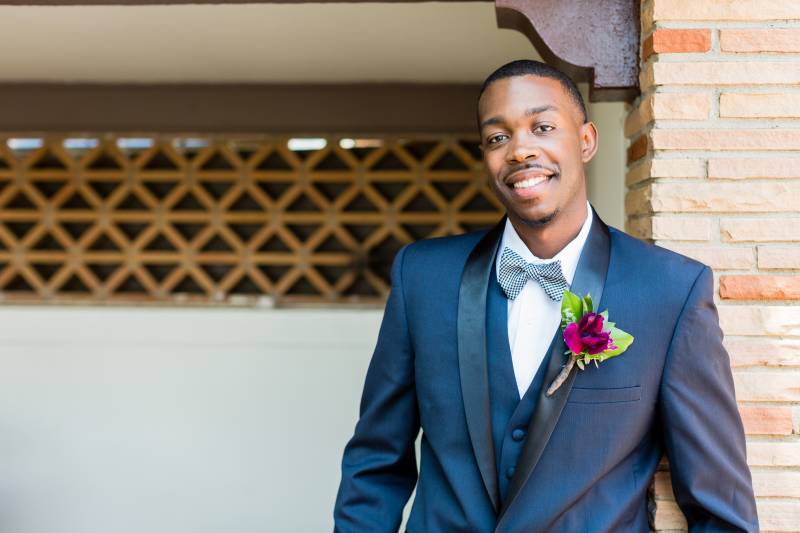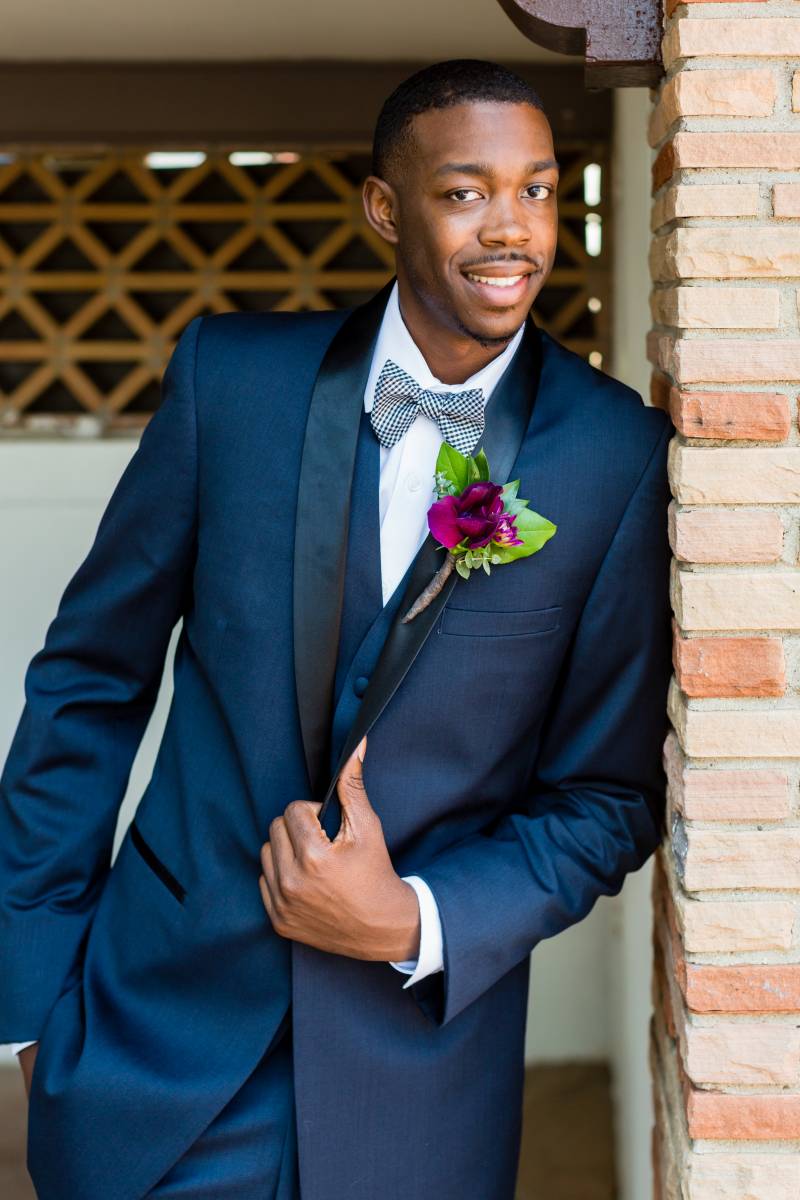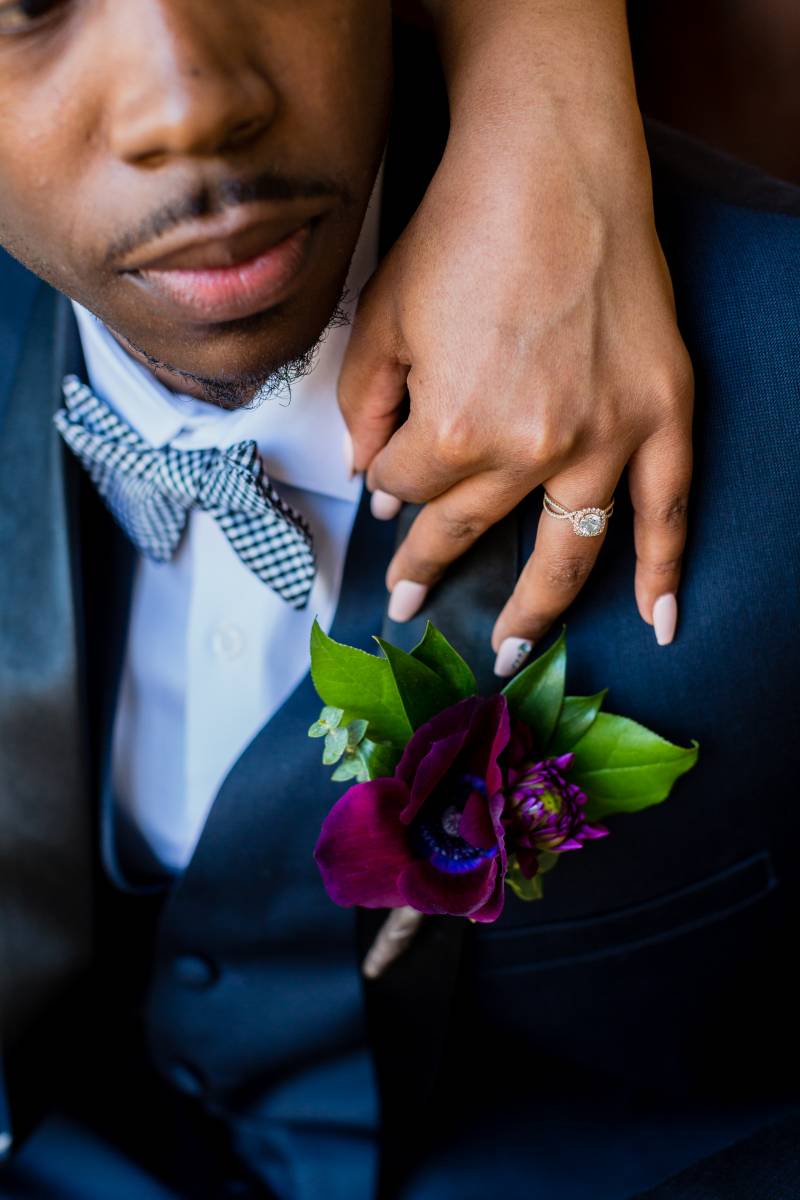 Our bride glows with the confidence of the new age Southern Belle in a trumpet ivory gown by Stella York. The dapper groom sports a navy Friar Tux Shop suit that brings a cool contrast to a warm and summery color palette.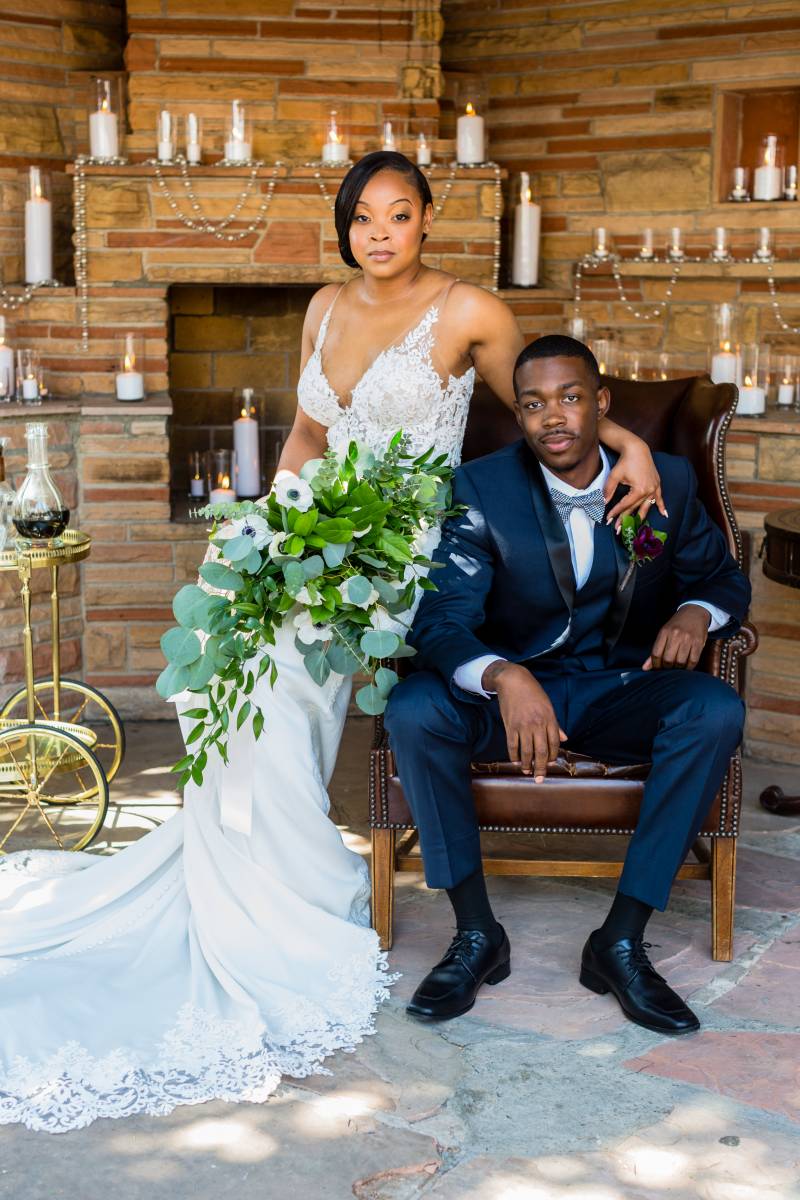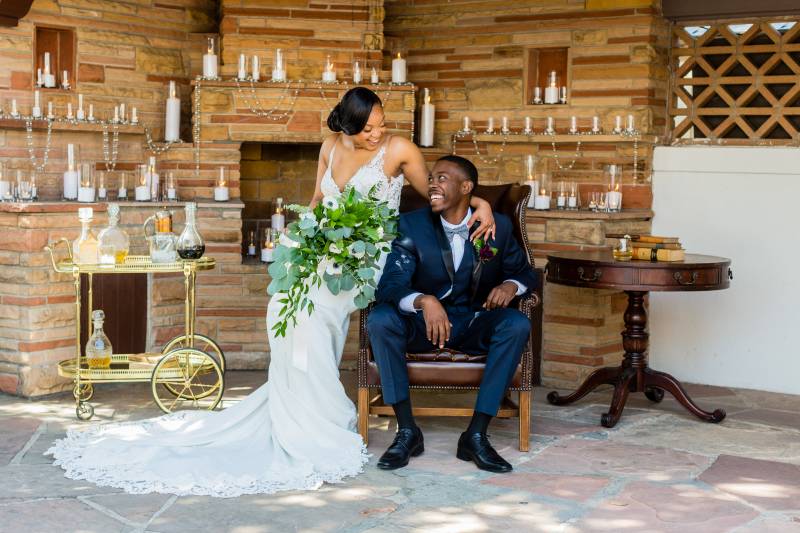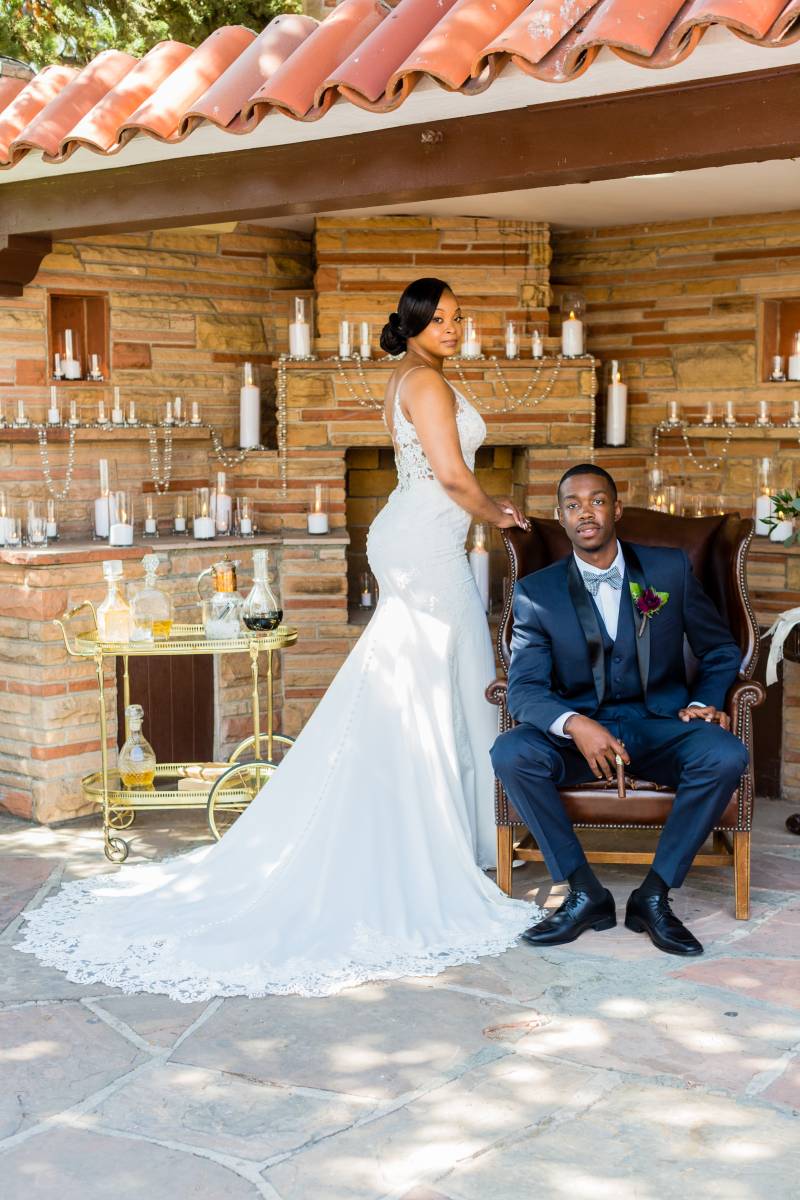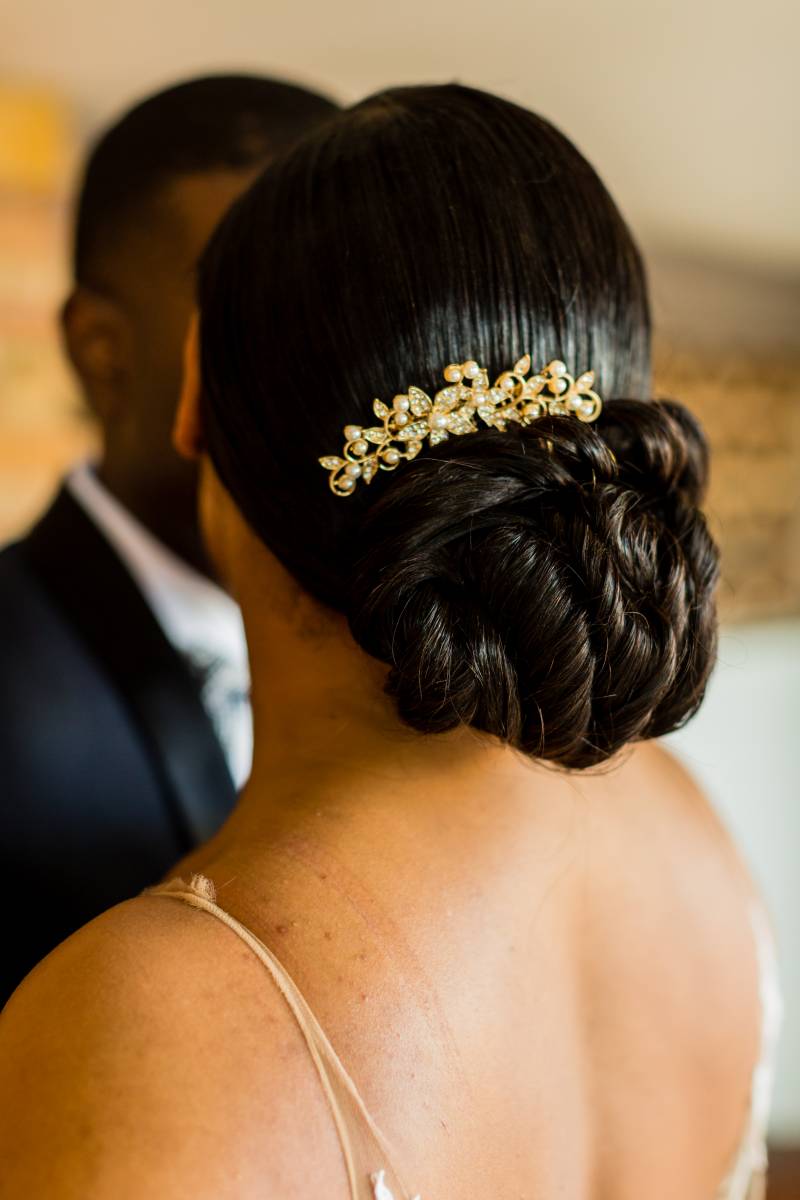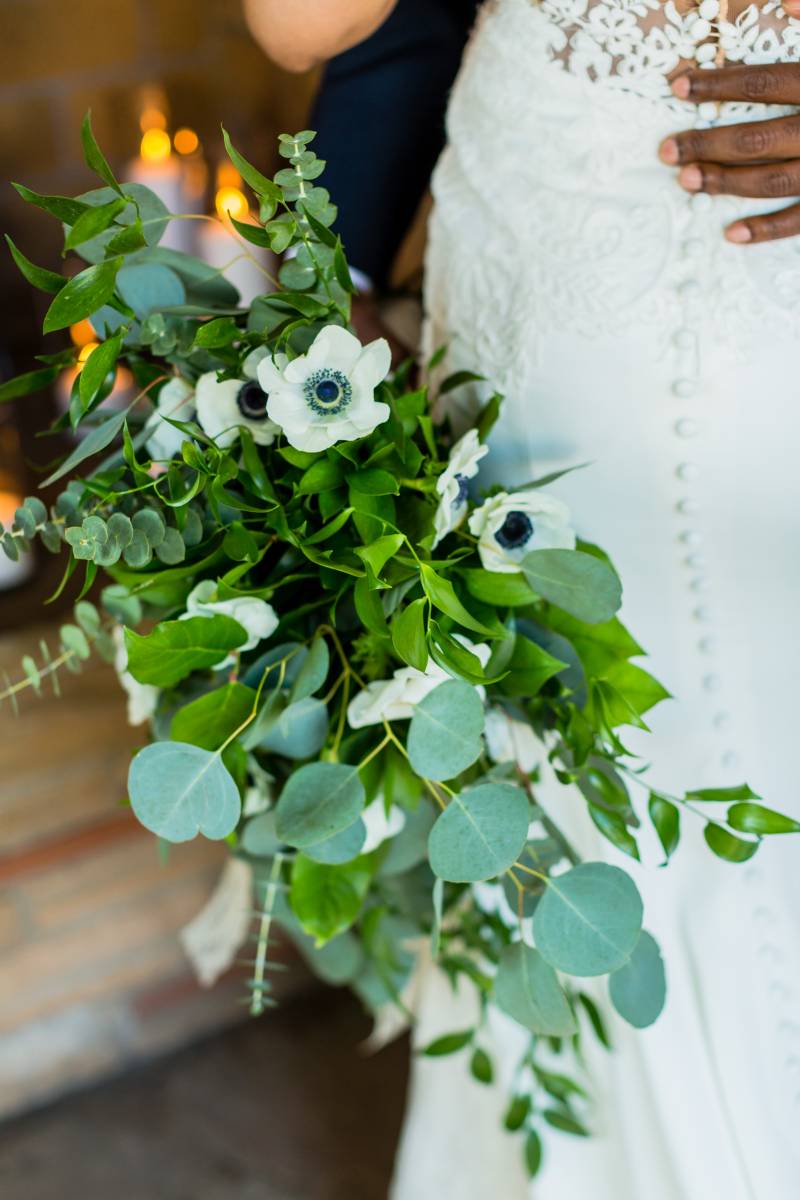 Decor & Food:
"On display are the most amazing dishes and treats, where modern metallics mix with rustic wood and pretty florals for a chic and totally on-trend design," say the planners. The bridal bouquet, designed by Flawless Weddings and Events' Falynn Love Thompson, becomes a centerpiece in the outdoor tapas garden. The Spanish bites, beautifully catered by Colette's Catering and Events, continue the Charlestonian revival that makes this shoot unique.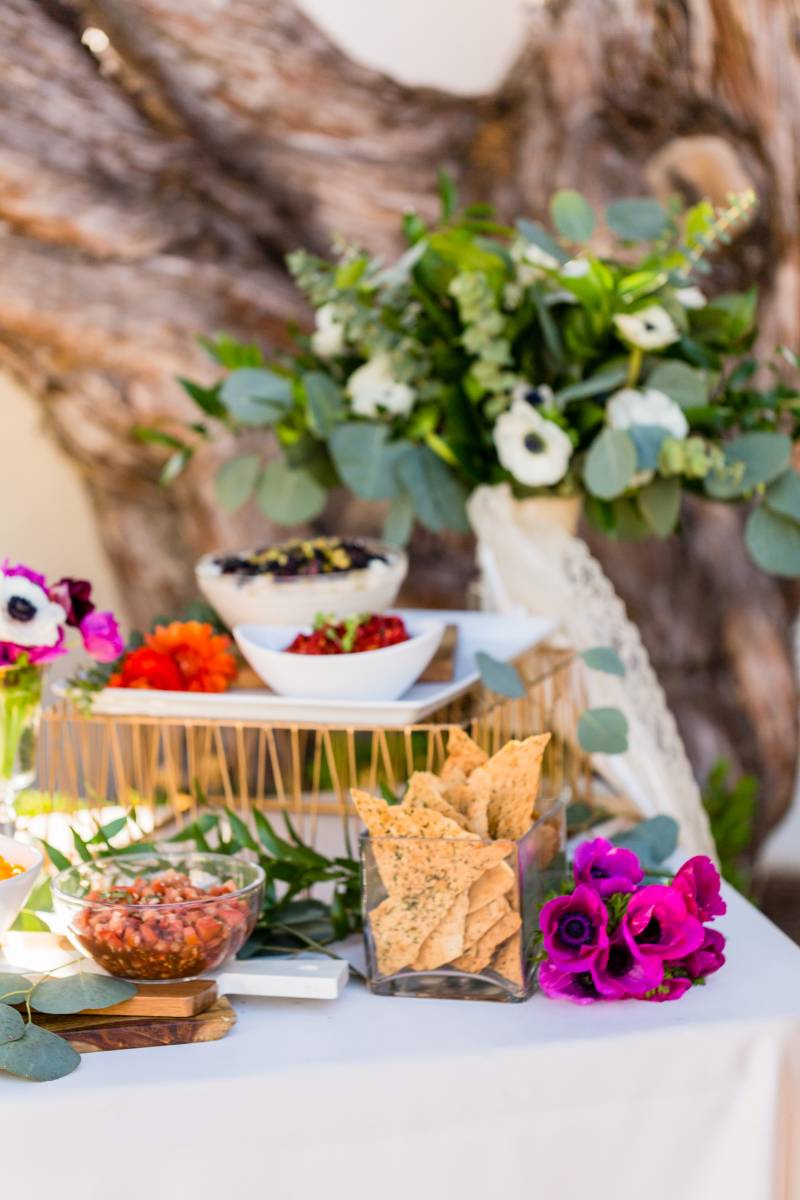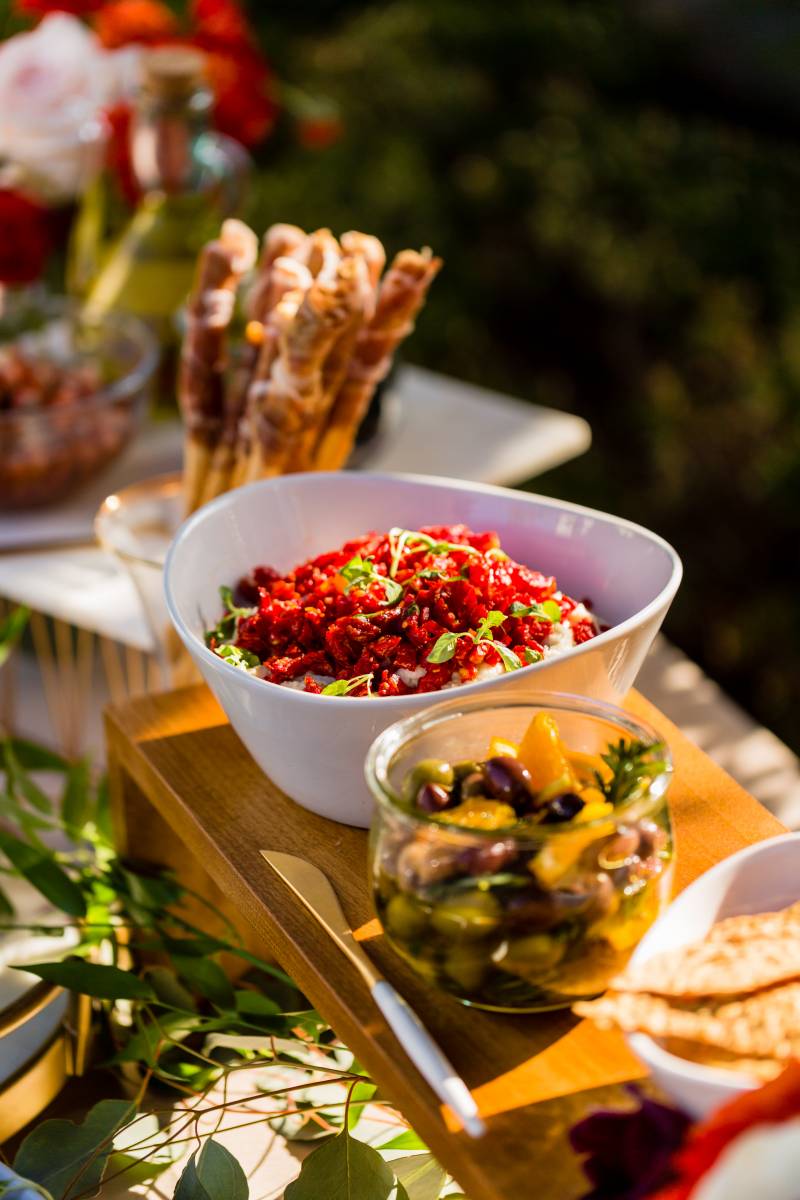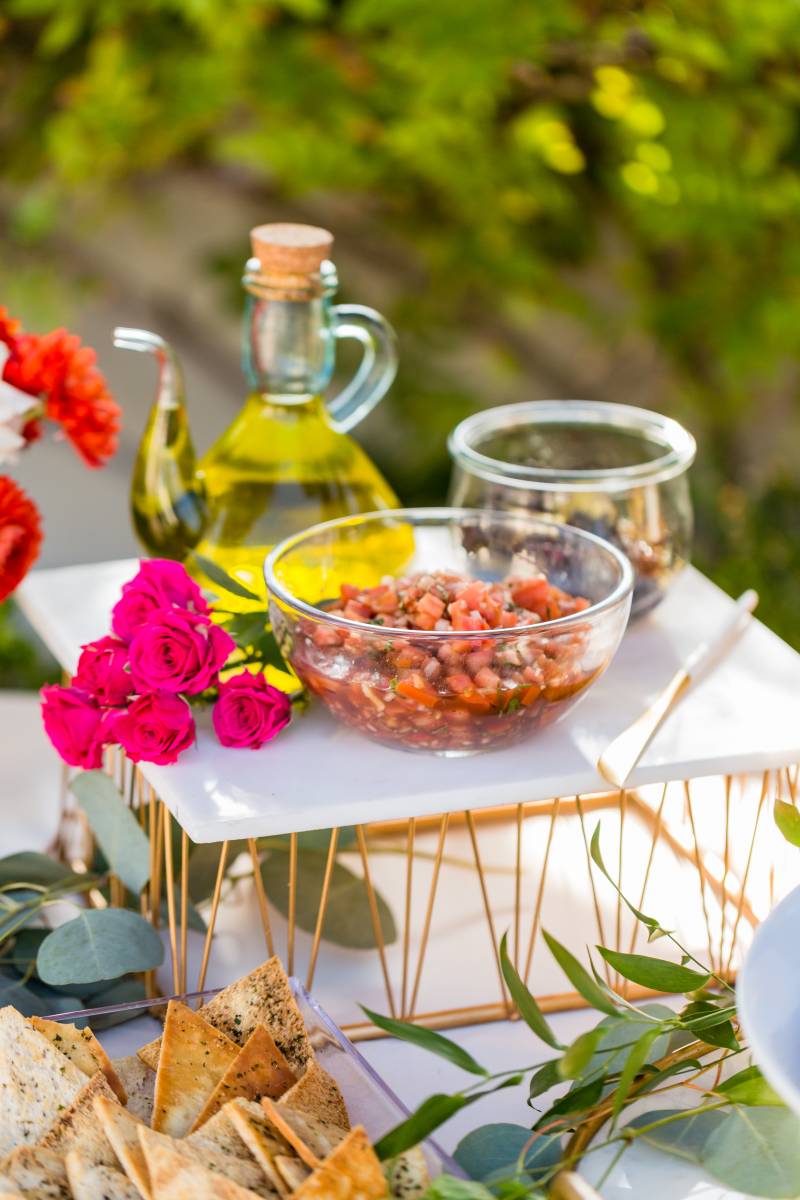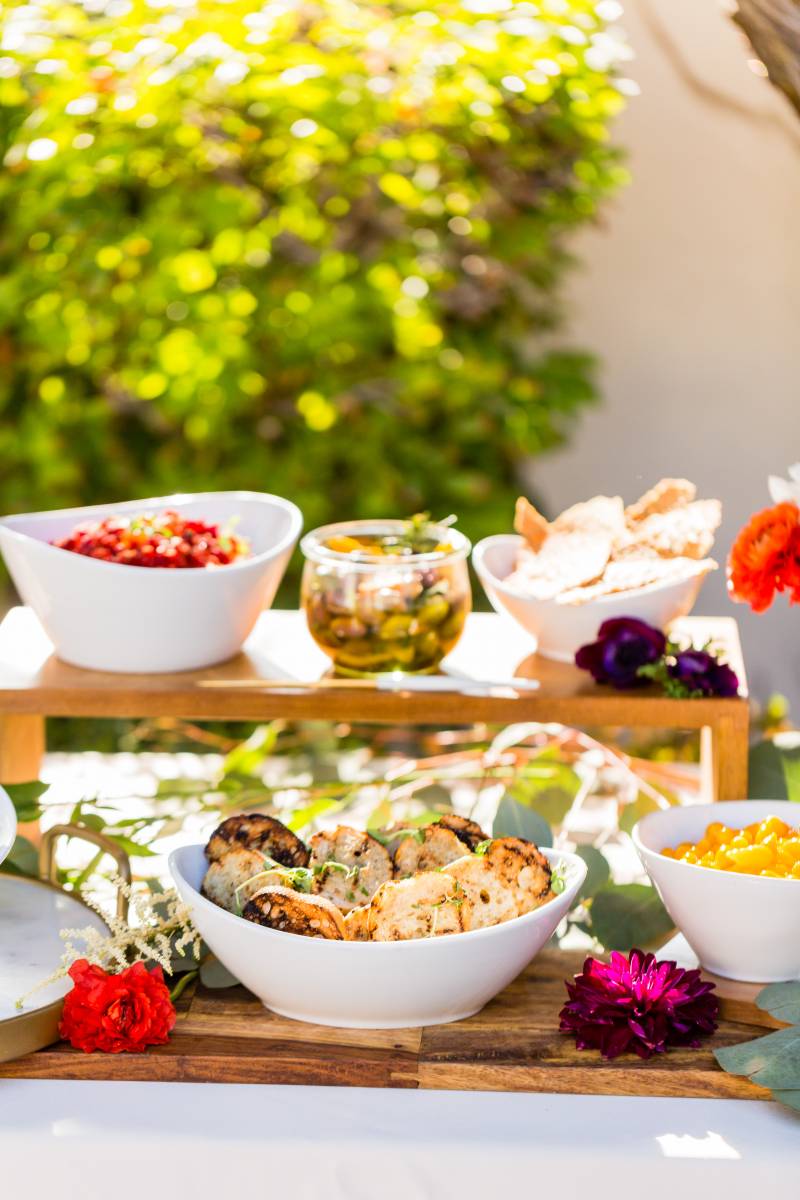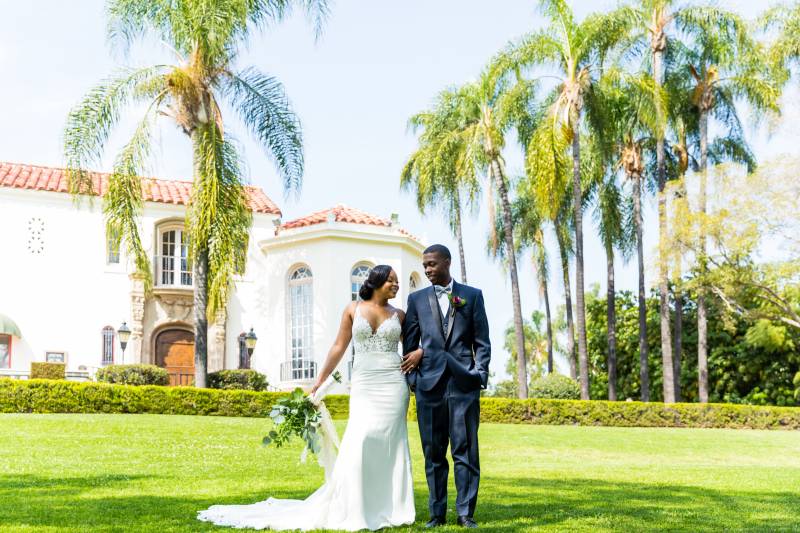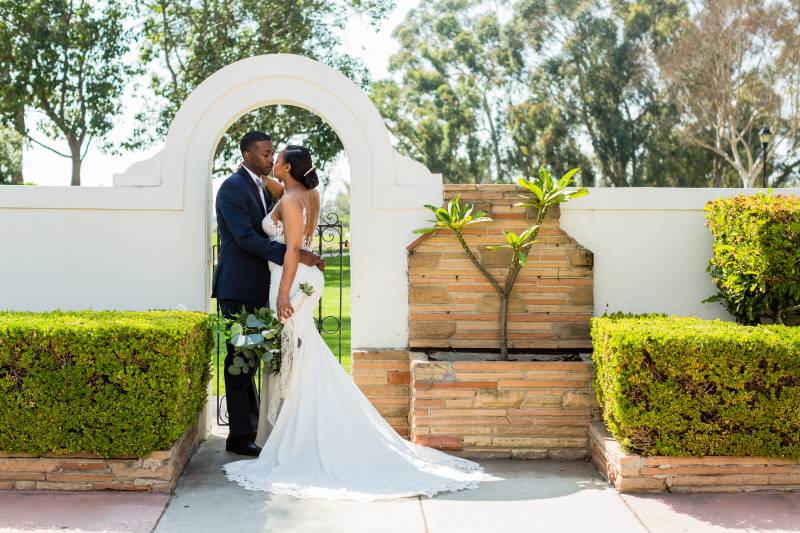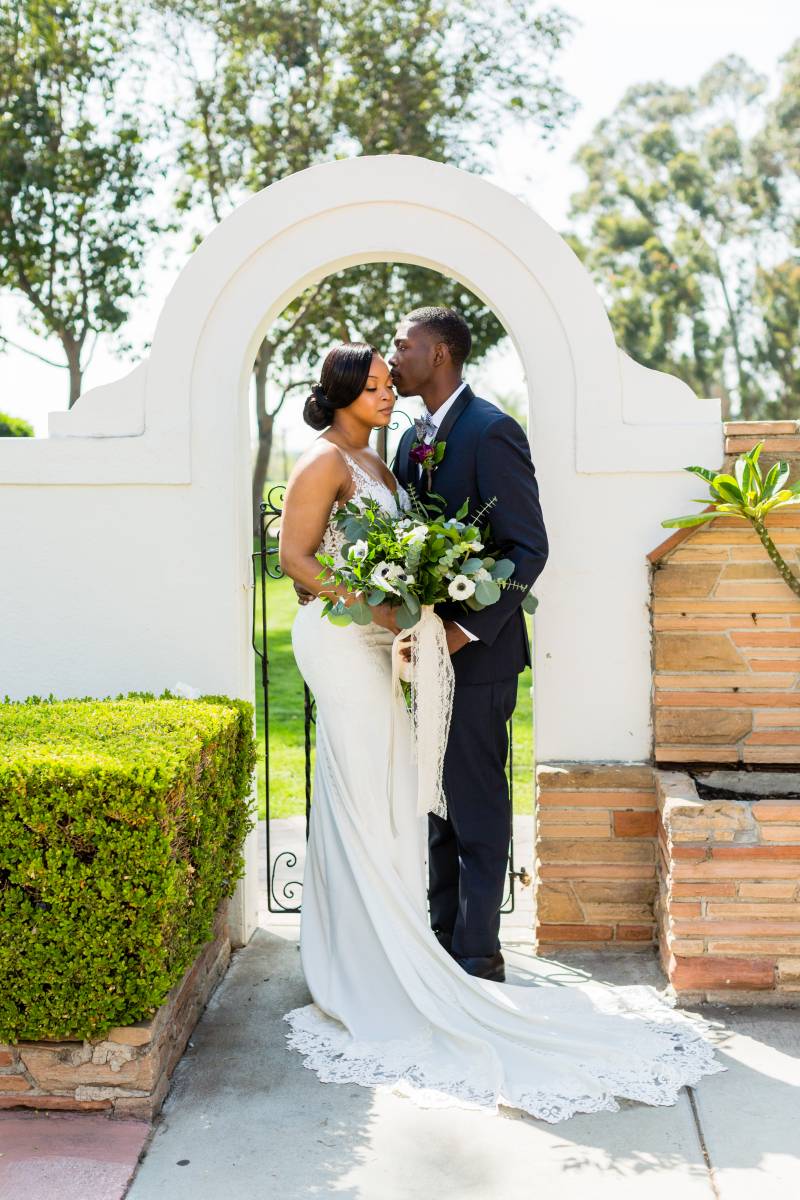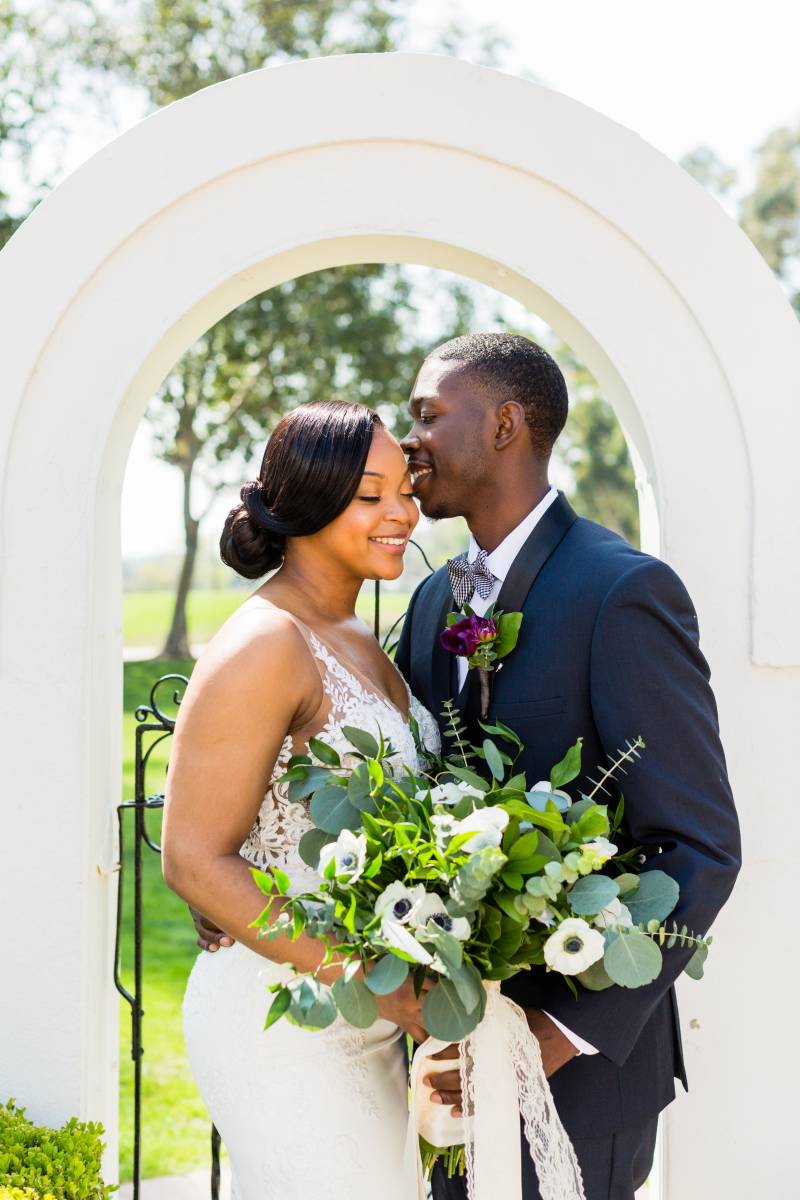 We can't get enough of this gorgeous styled shoot. Share your favorite details in the comments below.