Jenneh and Menroy met in college and have been a beautiful couple for fourteen years. Having such a strong relationship, it was a no-brainer that they get married. In spring 2017, Jenneh and Menroy joined together with a lovely destination wedding at the Key Largo Lighthouse Beach in Florida. Check out their colorful tropic glam nuptials, captured by Stacia Morgan Photography.
Bride's full name, age, and occupation: Jenneh Ricketts-Campbell, 33, Help Desk Coordinator
Groom's full name, age, and occupation: Menroy Campbell, 36, Technology Teacher
Photography: Stacia Morgan Photography
Place of residence: Queens, New York
Wedding date: May 27, 2017
Wedding location: Key Largo Lighthouse Beach, Key Largo, Florida
Wedding theme: Tiffany Blue with Fuchsia and Coral
Honeymoon Destination: Tahiti, but we received a pre-honeymoon gift from my amazing mom to The Cayman Islands. (This is a long story)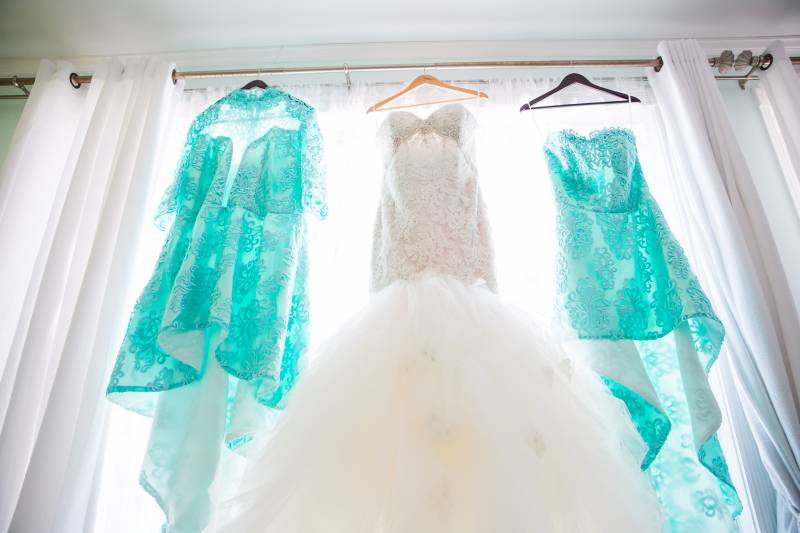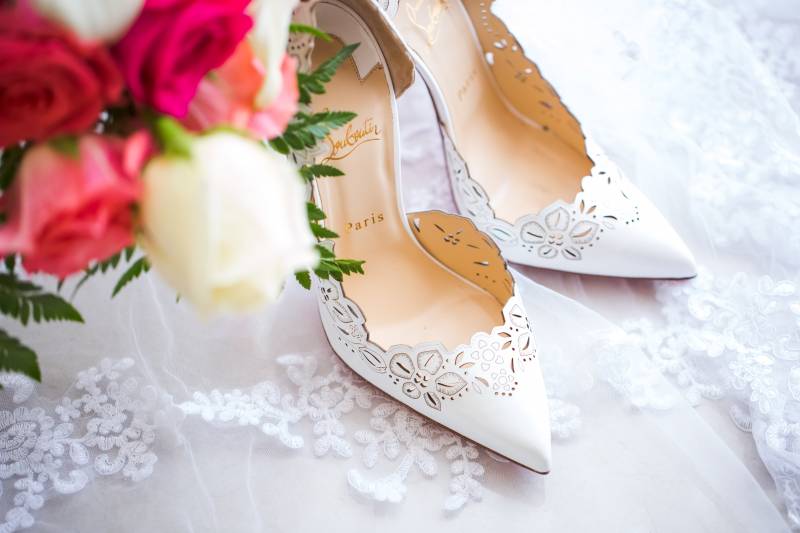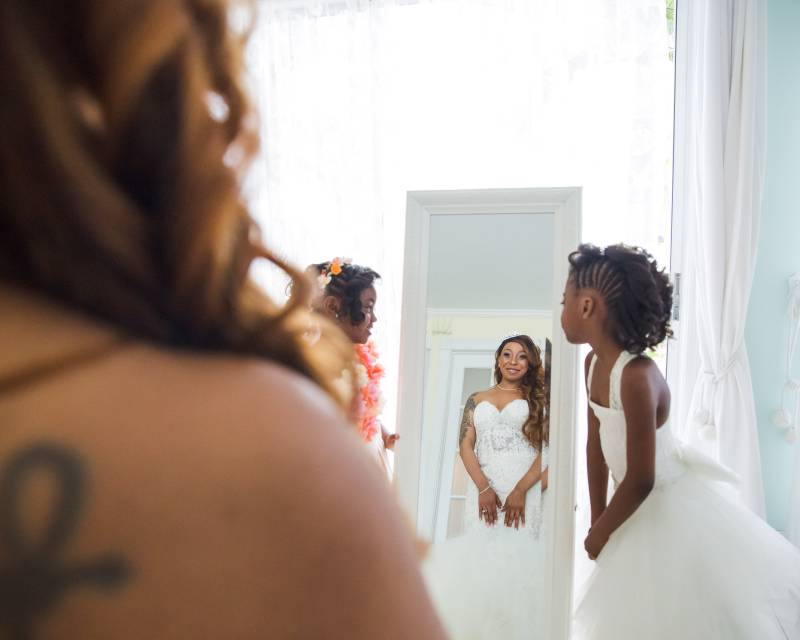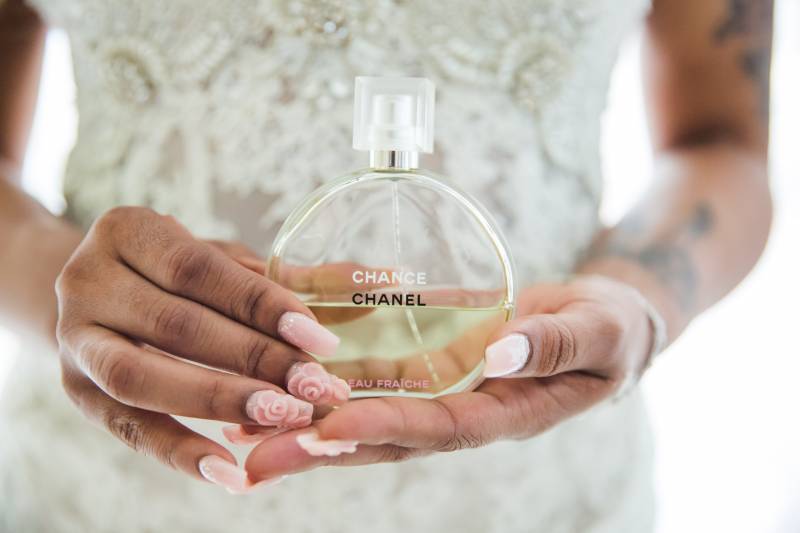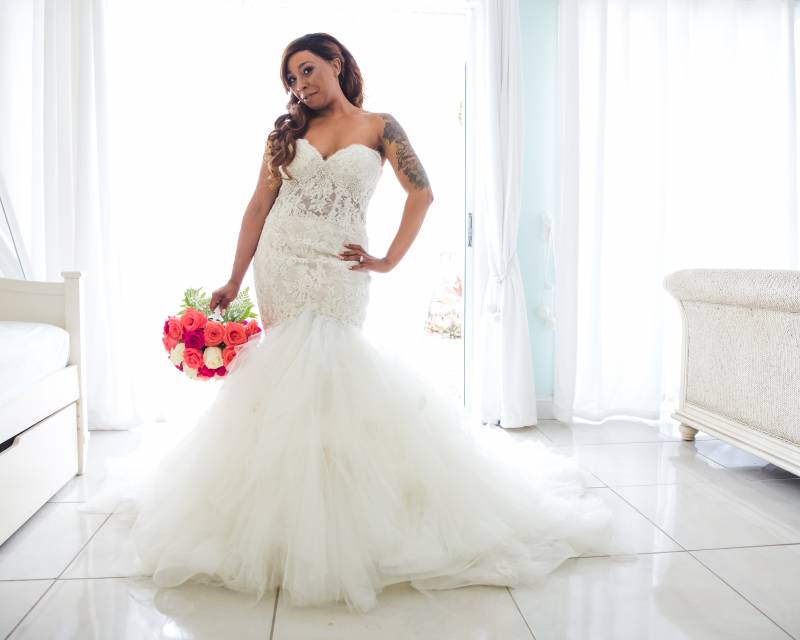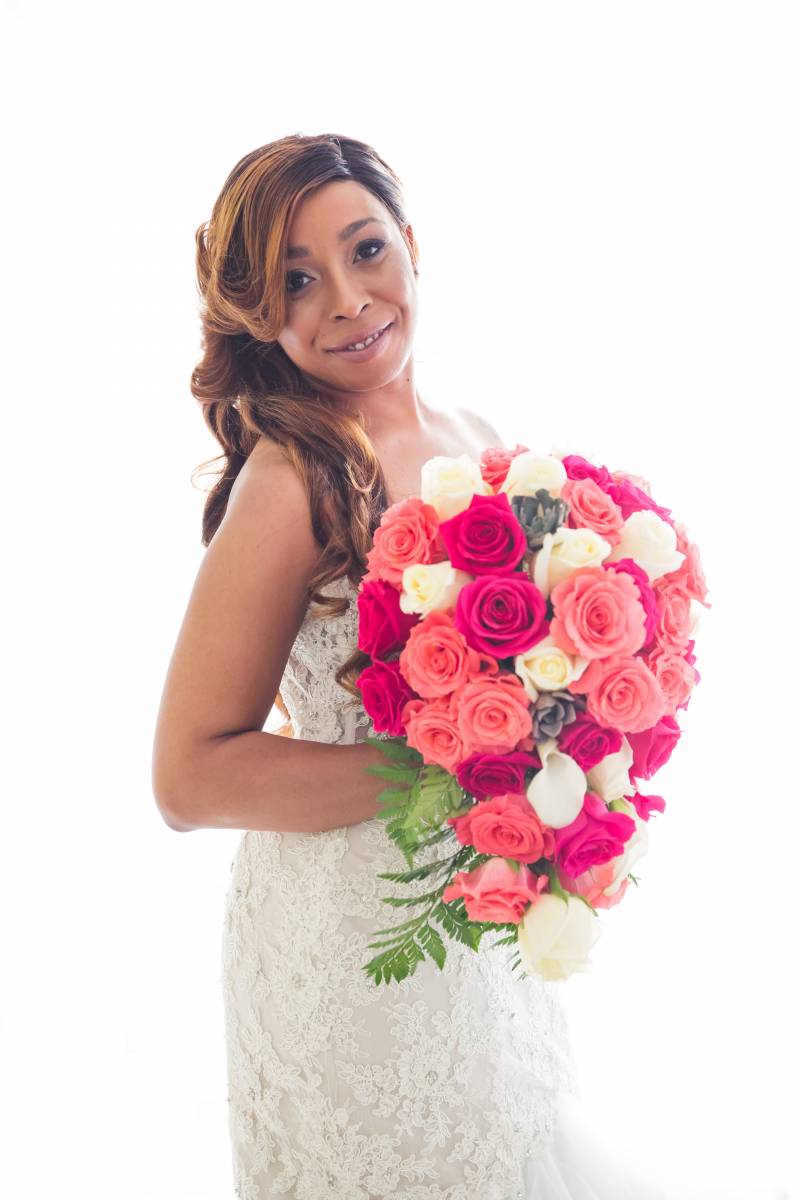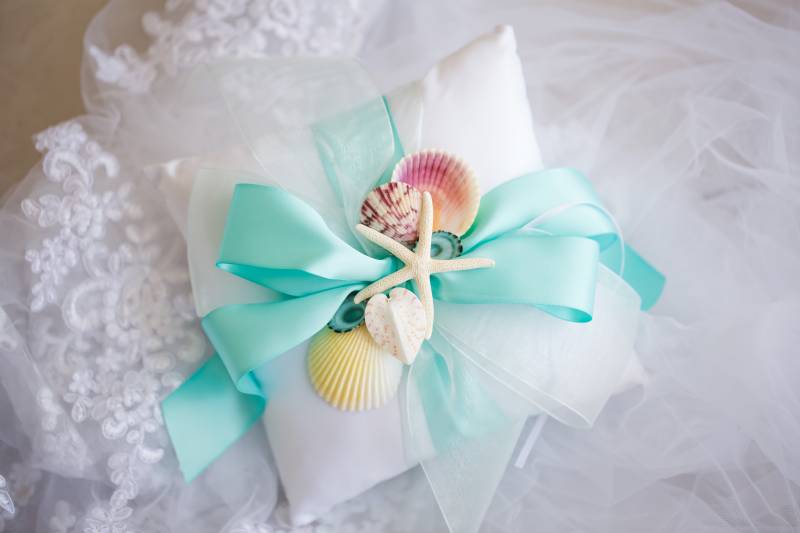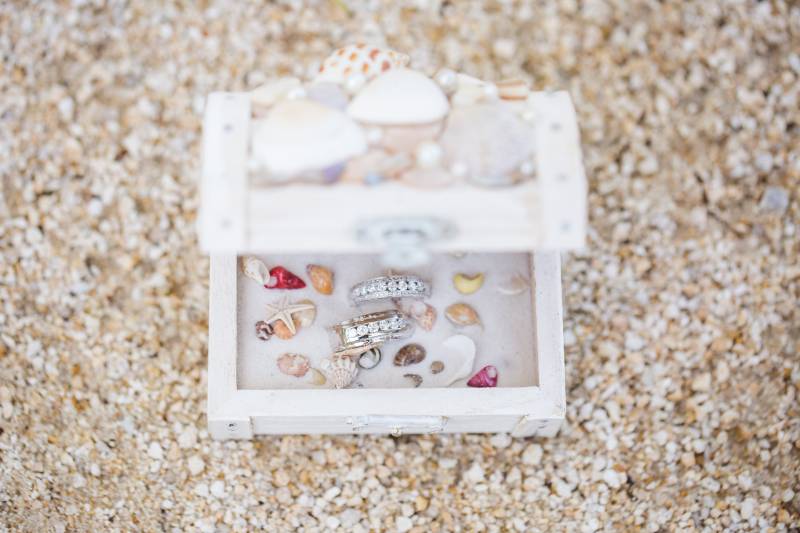 Engagement story:
I was watching television and my baby (my cat), Trinket, came downstairs with a ribbon on that had something that looked like a ring. Trinket doesn't like to have anything on her so I don't even make her wear a collar. My mom came up with some funny story as to why they put the ribbon on Trinket because they knew I would take it off of her. Well I did take it off, threw it to the side and continued to rub her, feeling sorry that she had to wear that ribbon. While laughing with my mom, I turned to see him on one knee. To tell you the truth I don't even remember what he said, I was in shock, I just remember saying to myself, "Say yes, you idiot!" They tell me I put the ring on myself. I don't remember that either...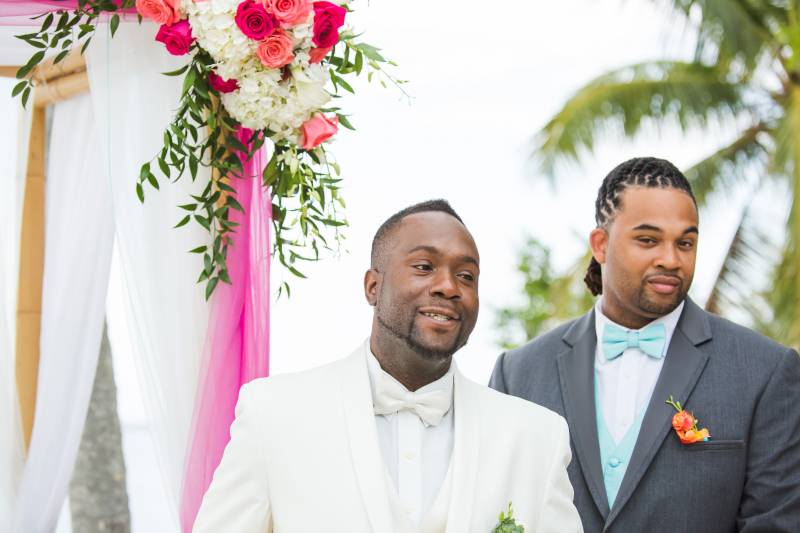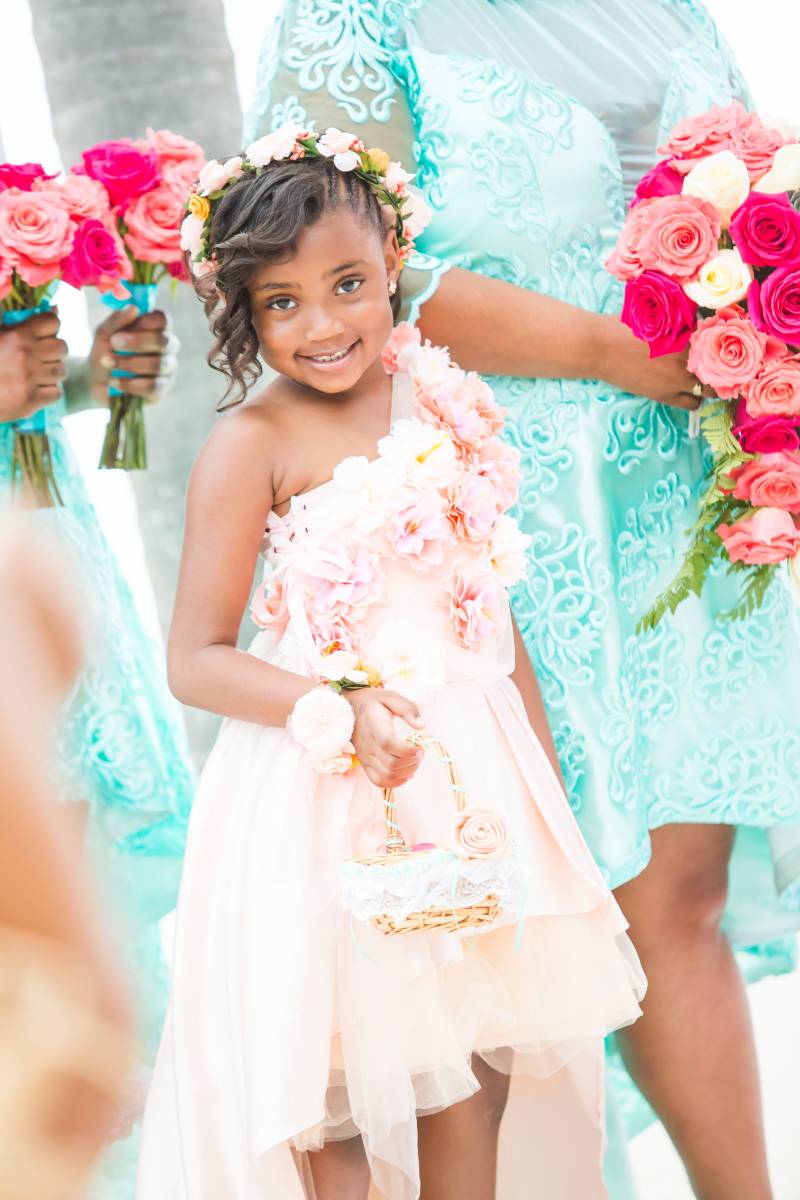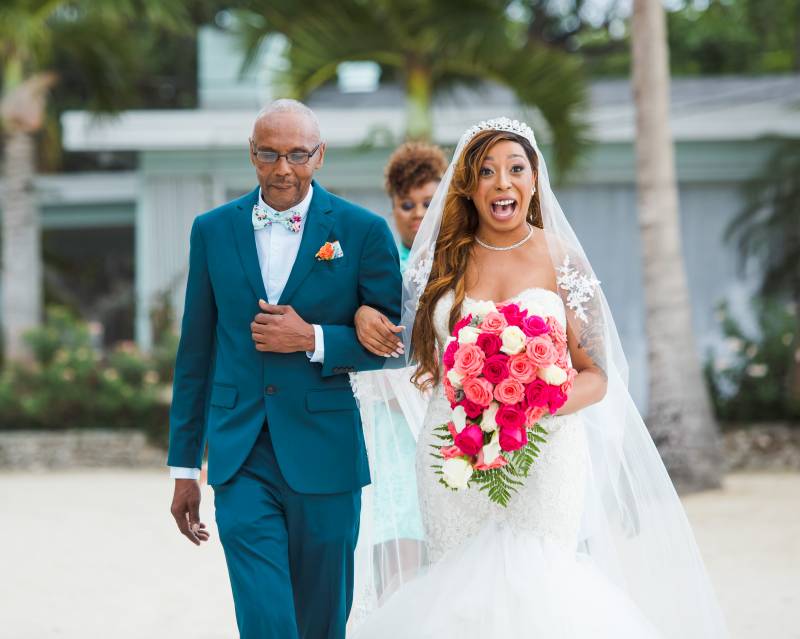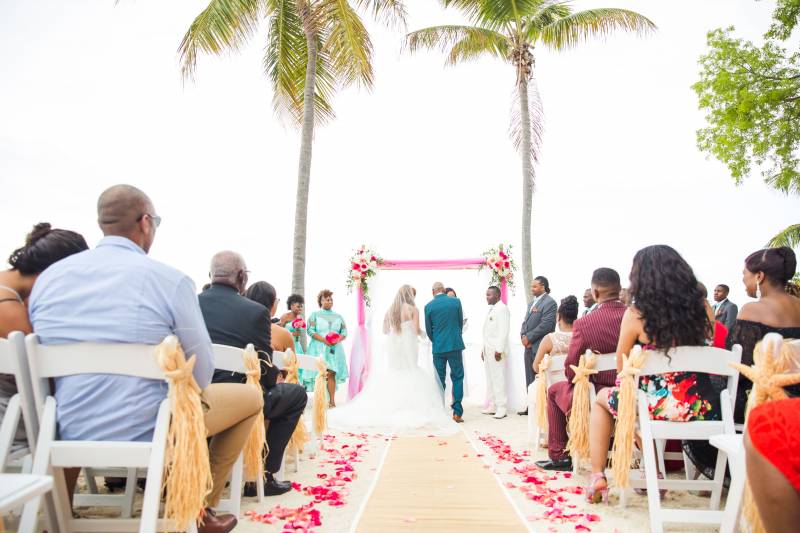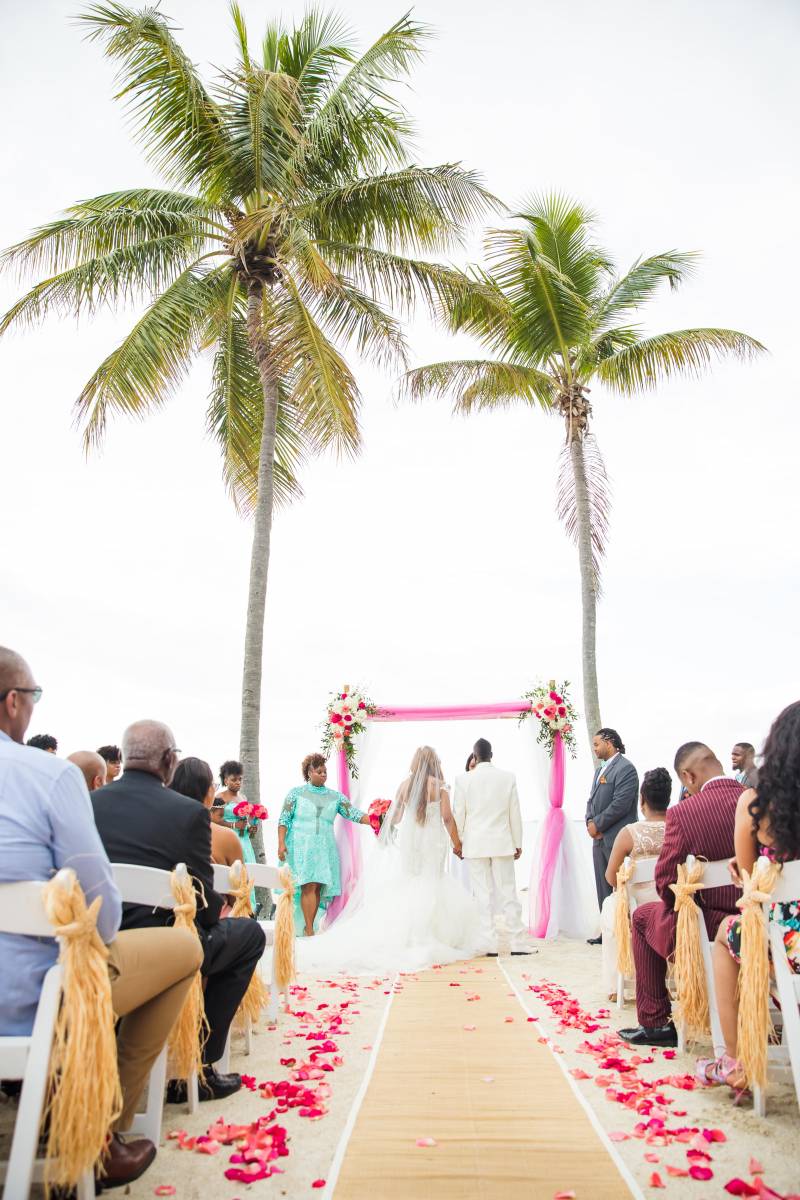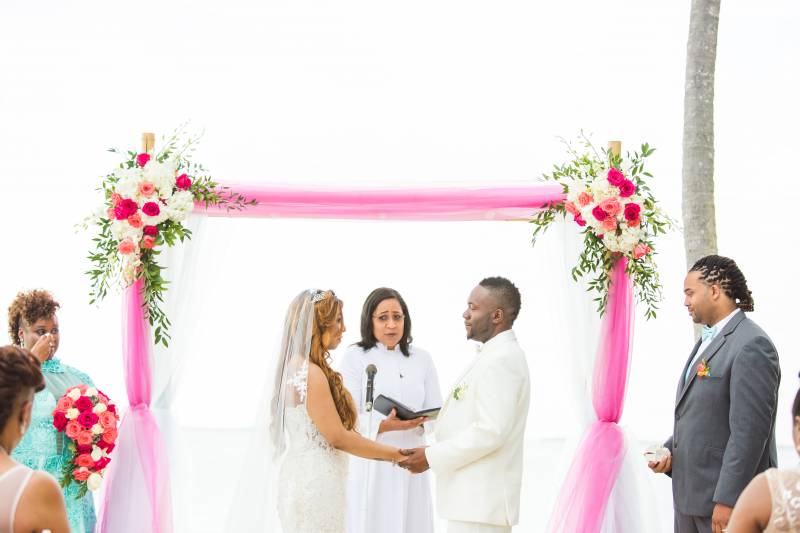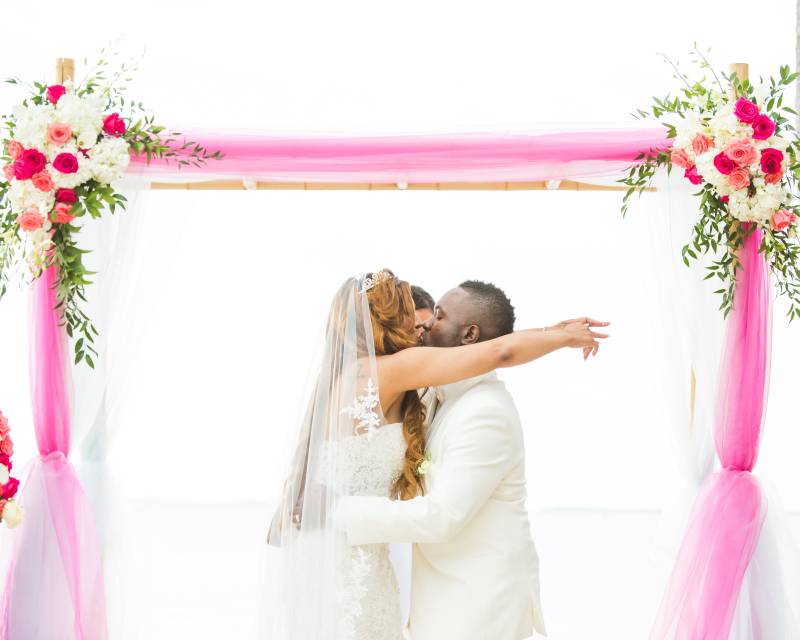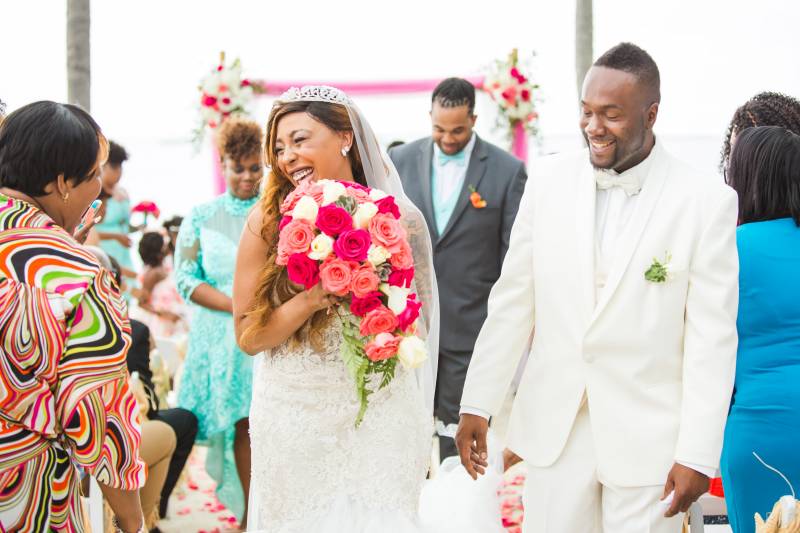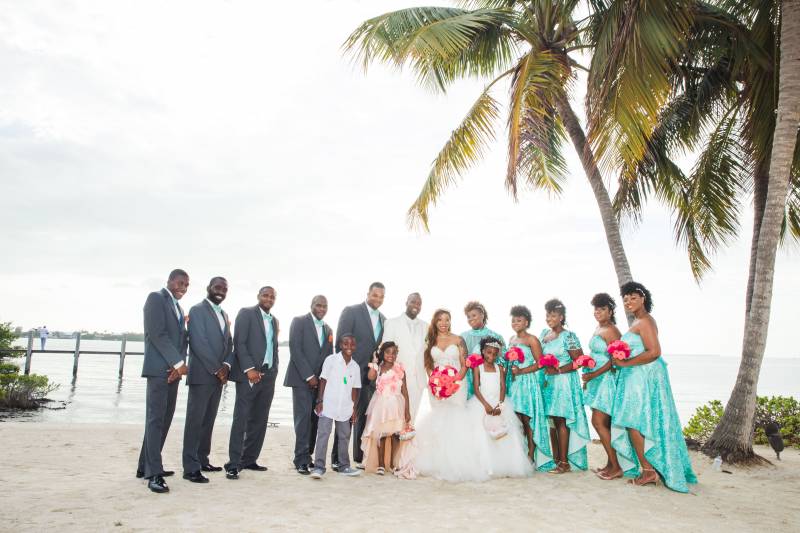 From the Bride:
It was the best day of my life, besides being born and meeting my groom. It was all amazing! I've never felt so special.

From the Groom:
It was the biggest step in my life and the most nerve-wracking but everything calmed down once I saw my beautiful bride.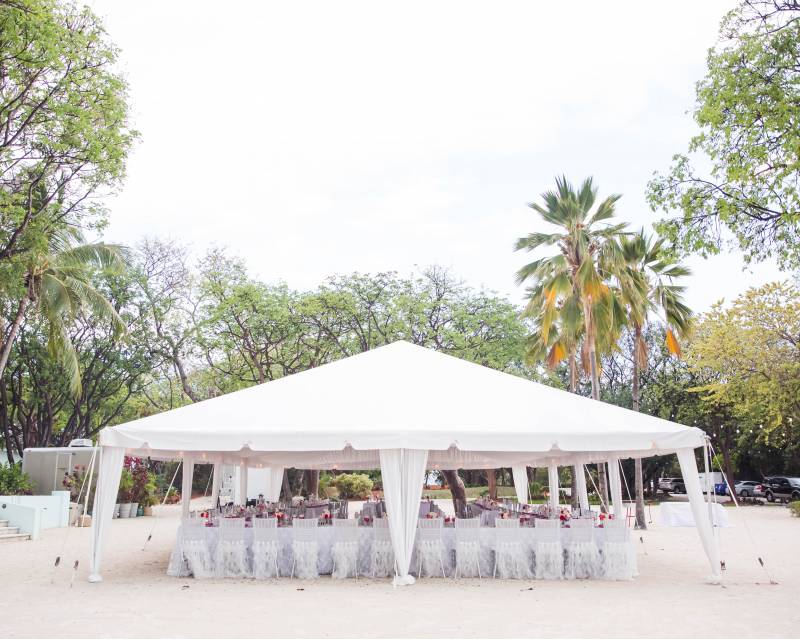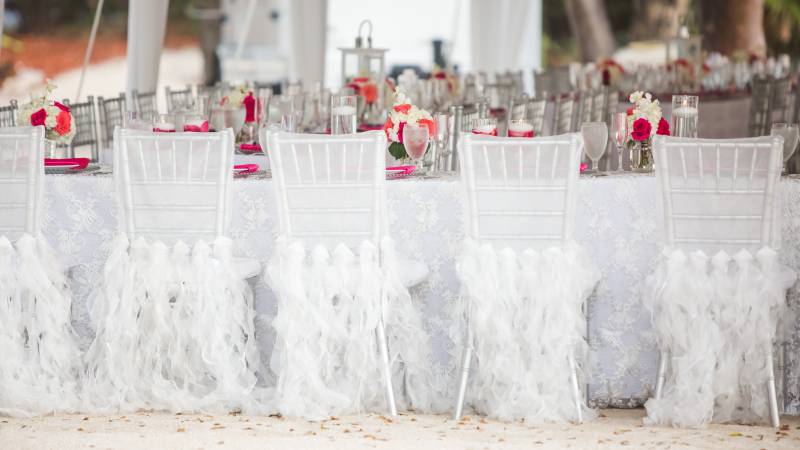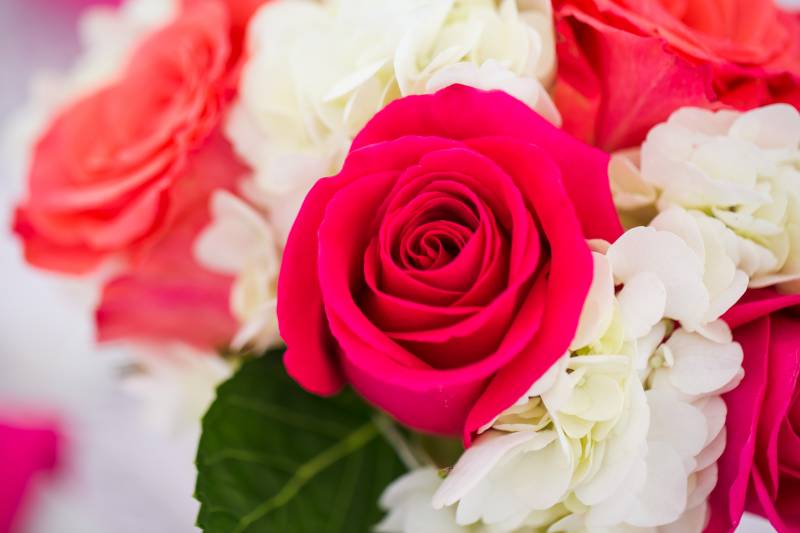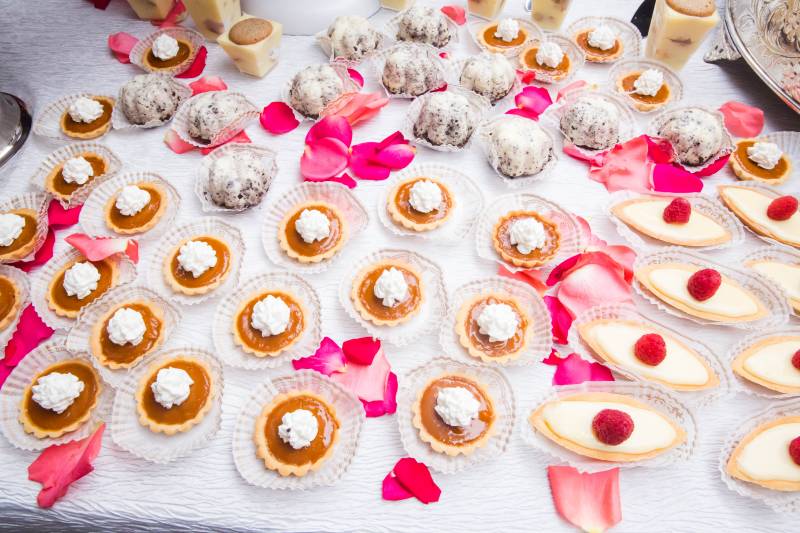 Wedding song:
Our wedding song was Beres Hammond's "What One Dance Can Do."


Favorite wedding detail:
My Husband, the mini deserts, the DJ and the light up favors my mom thought would be nice for the kids but all the adults appreciated them just as much!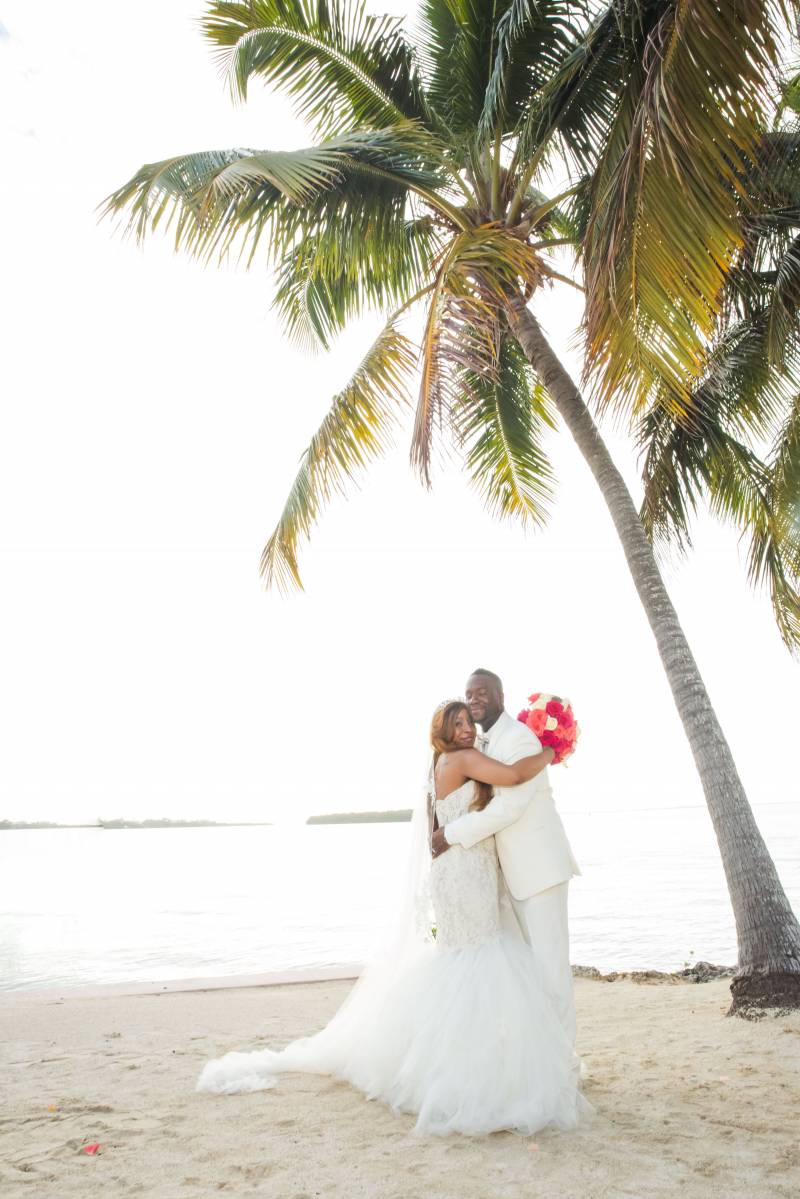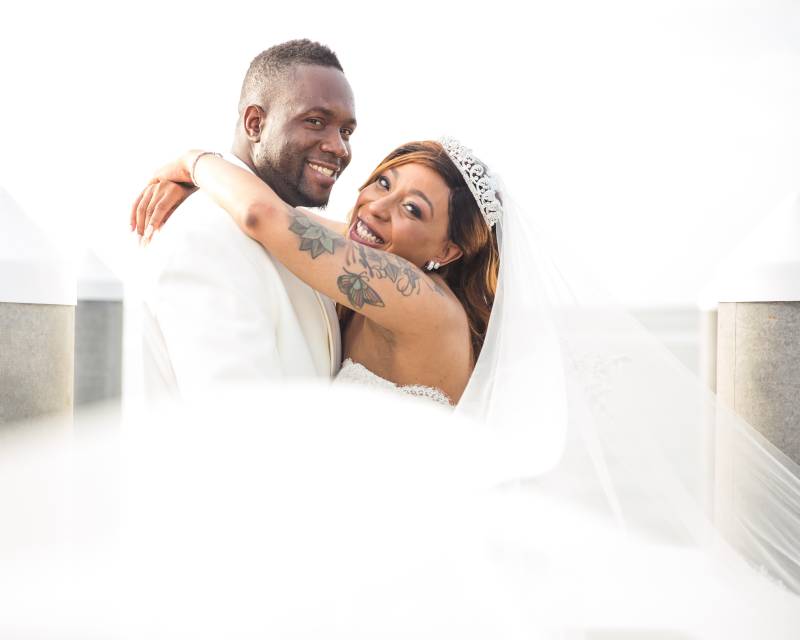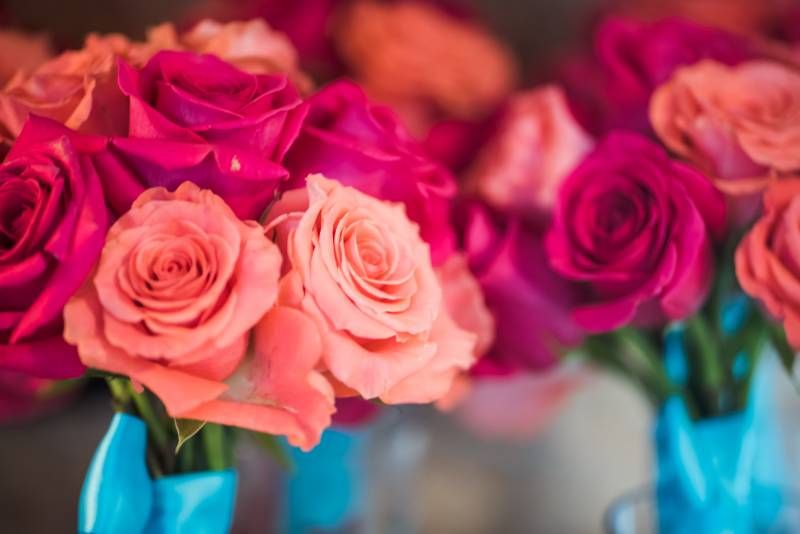 Your best most memorable moment:
Everything, especially our "commencement" kiss, and our first dance.


What makes your love special?
We allow each other to be ourselves because we're truly best friends.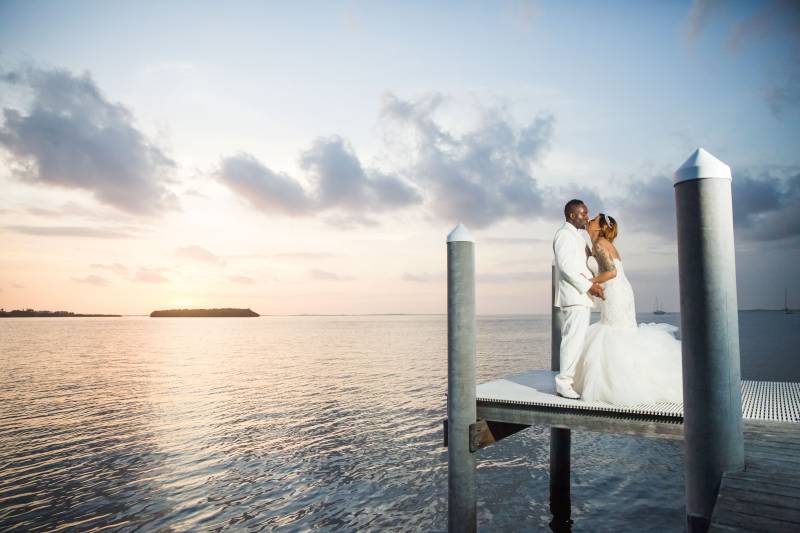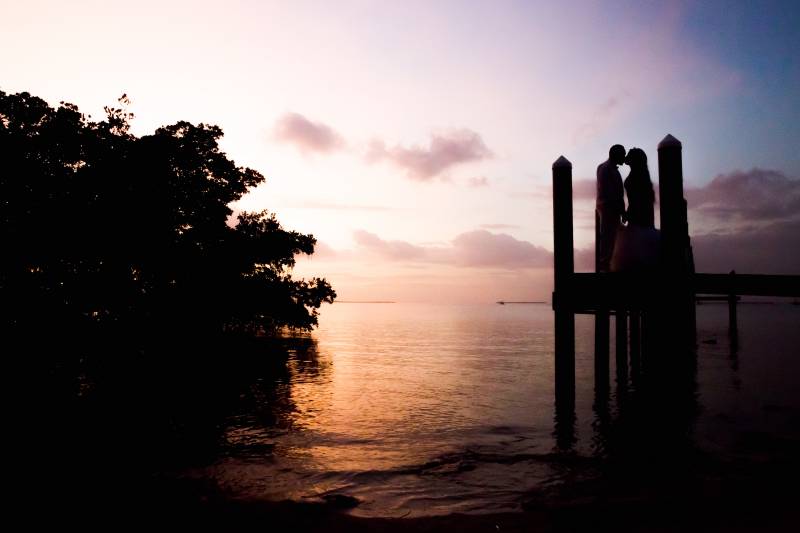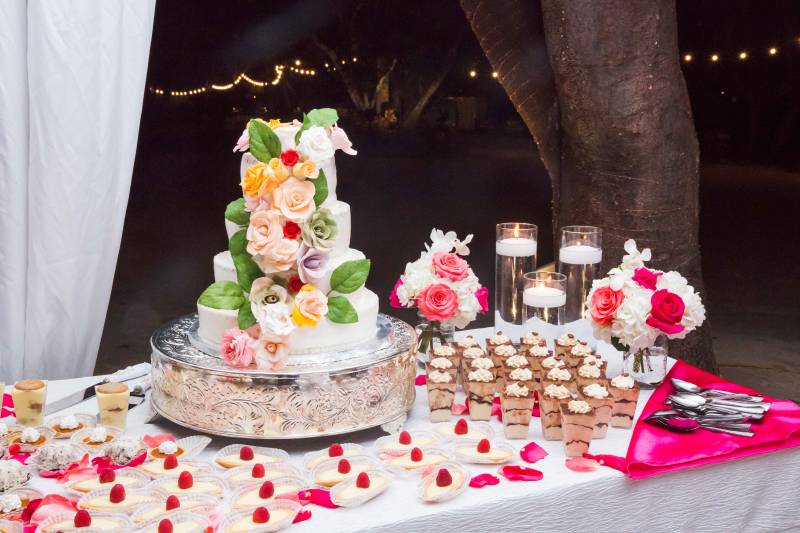 What are you most looking forward to as a married couple?
Lifelong laughter and happiness together.

Advice for a Bride and Groom on their wedding day:
Take the time to enjoy it; it goes so fast. Also, please don't sweat the small stuff. If something is not right, most likely no one will notice it but you (advice from my big sister).
Congratulations to the happy couple! We wish you many years of wedded bliss!