Here we are again! If you've been keeping up with my countdown to "I do," then you know that my wedding is literally around the corner. A few weeks ago, my friends and family surprised me with the best bridal shower ever! It was an absolute dream, and there was so much love in the room. I am so grateful to all of my friends and family who worked hard to put together this glamorous event! And so grateful to everyone who came to celebrate this next chapter in my life. I was so overwhelmed ( and moved to tears) by all the love I received and ALL of the beautiful details (as you will see in the photos below). See more from my bridal shower beautifully captured by ReeneH Photography!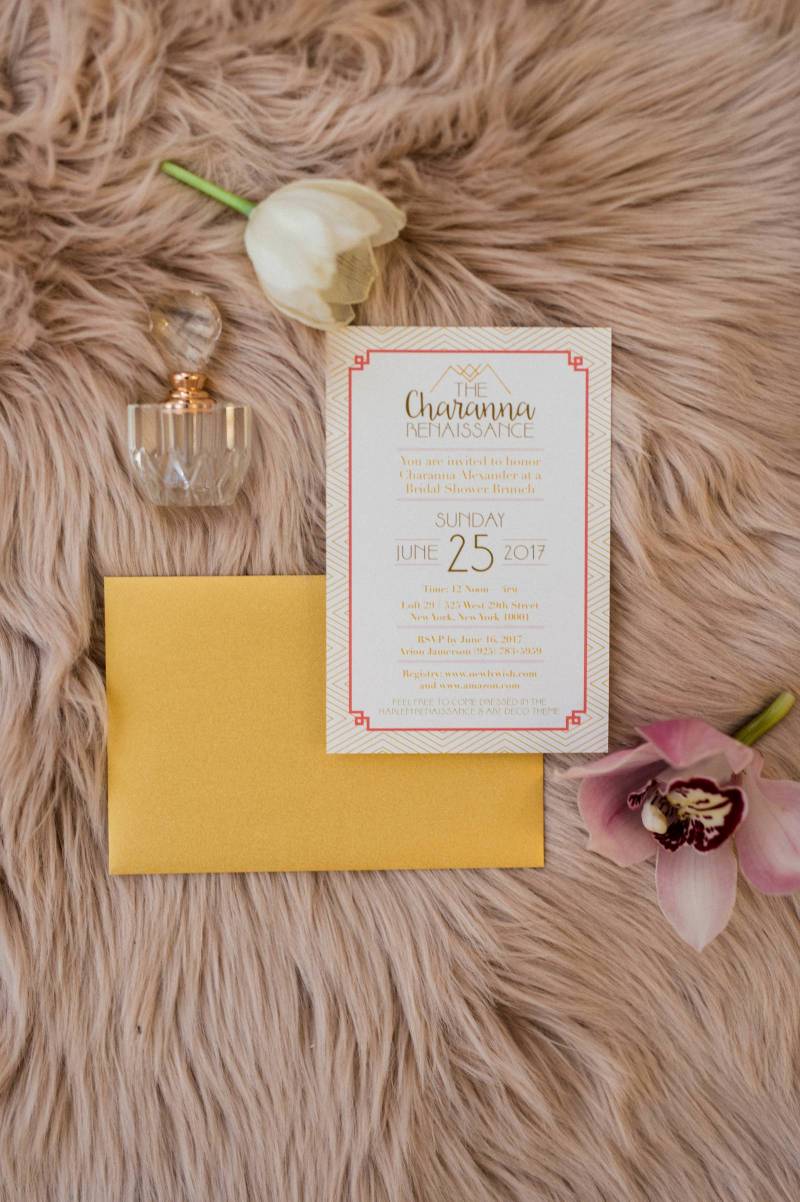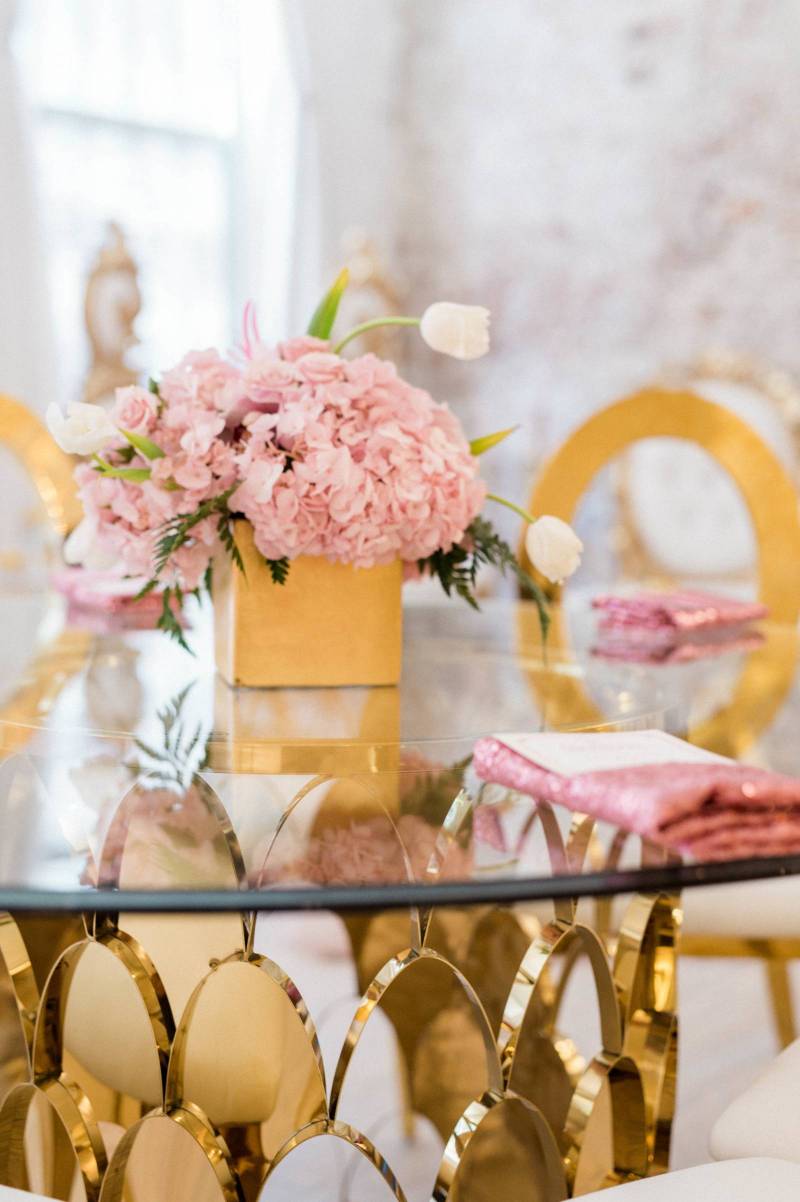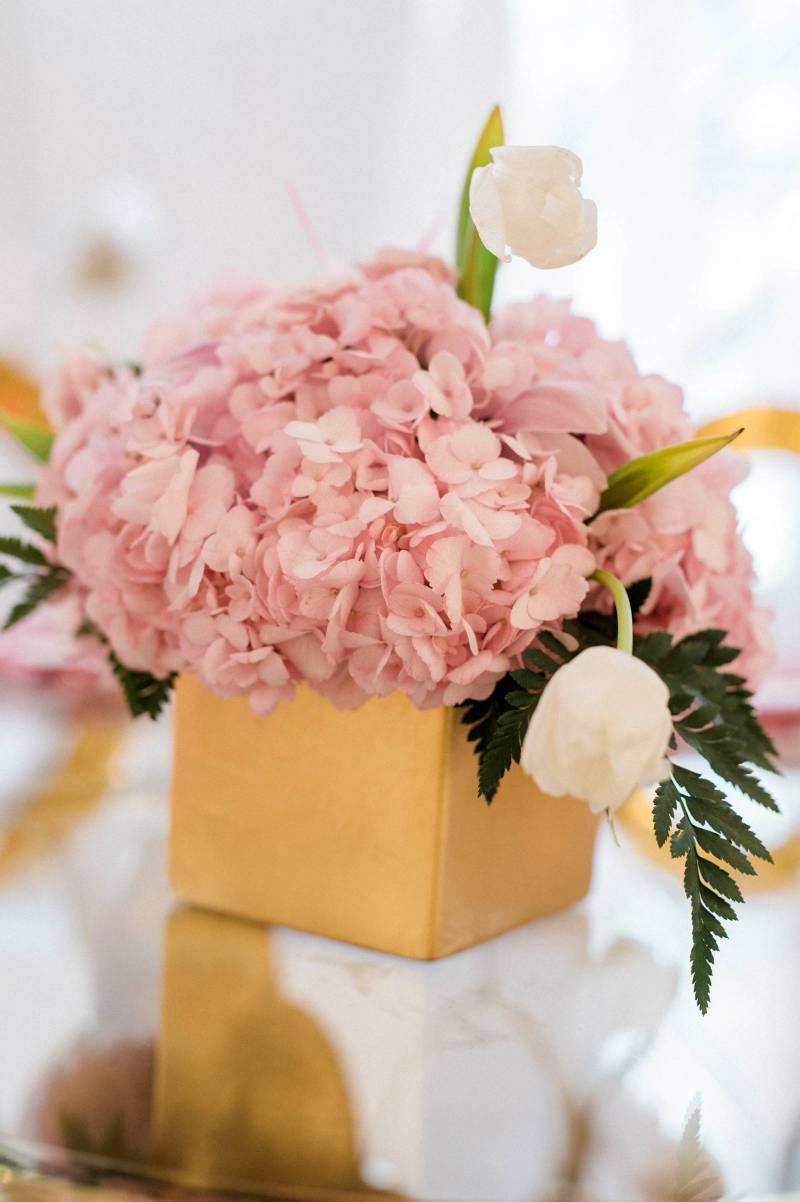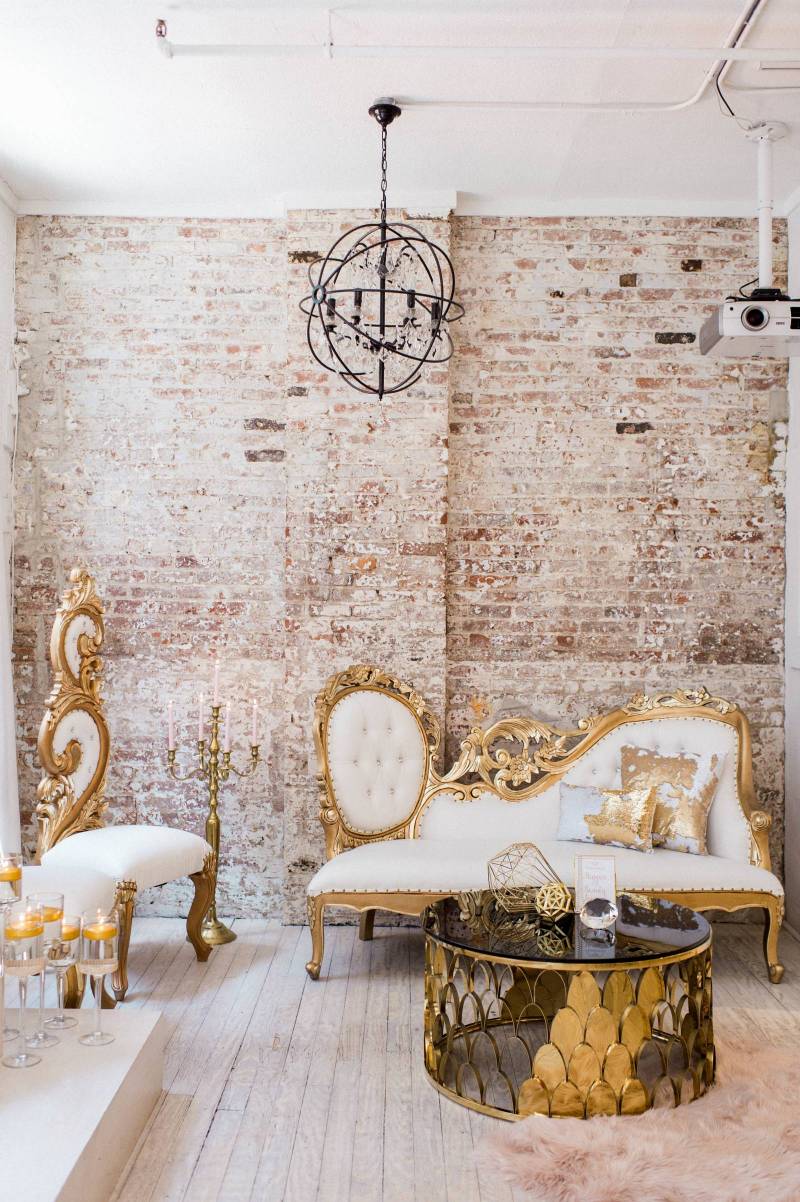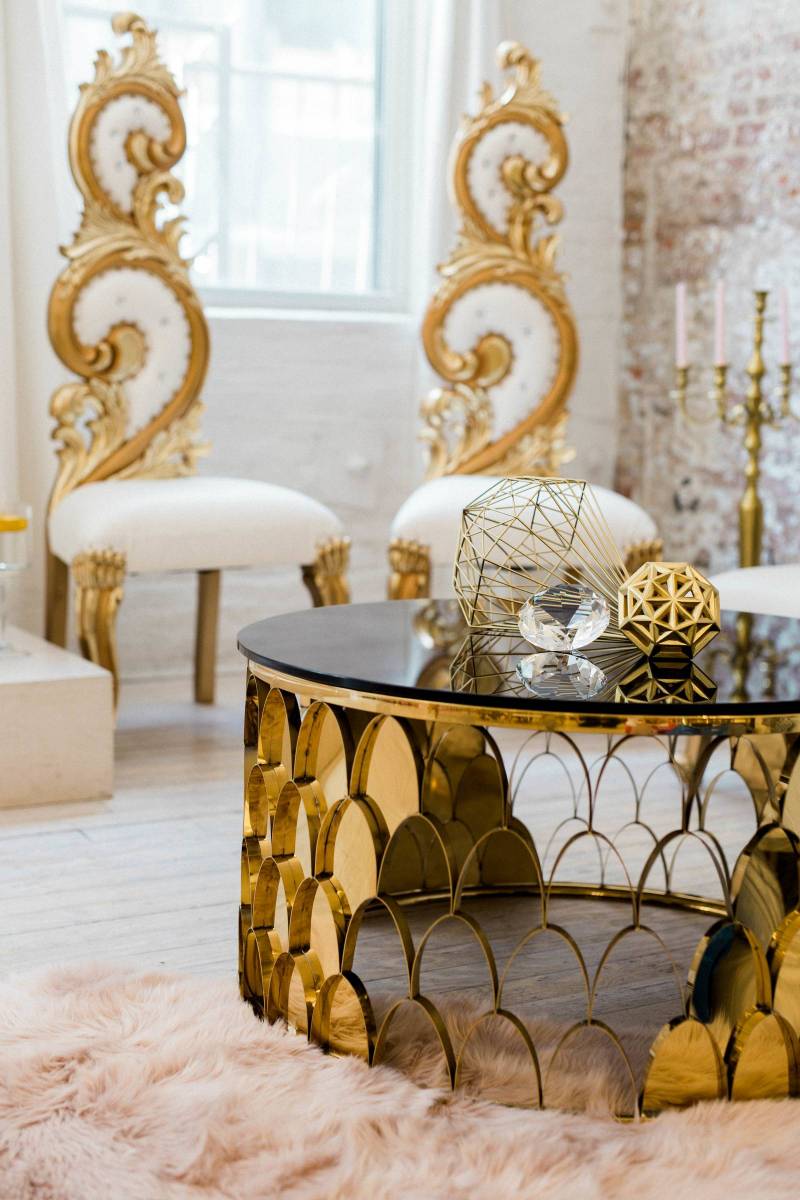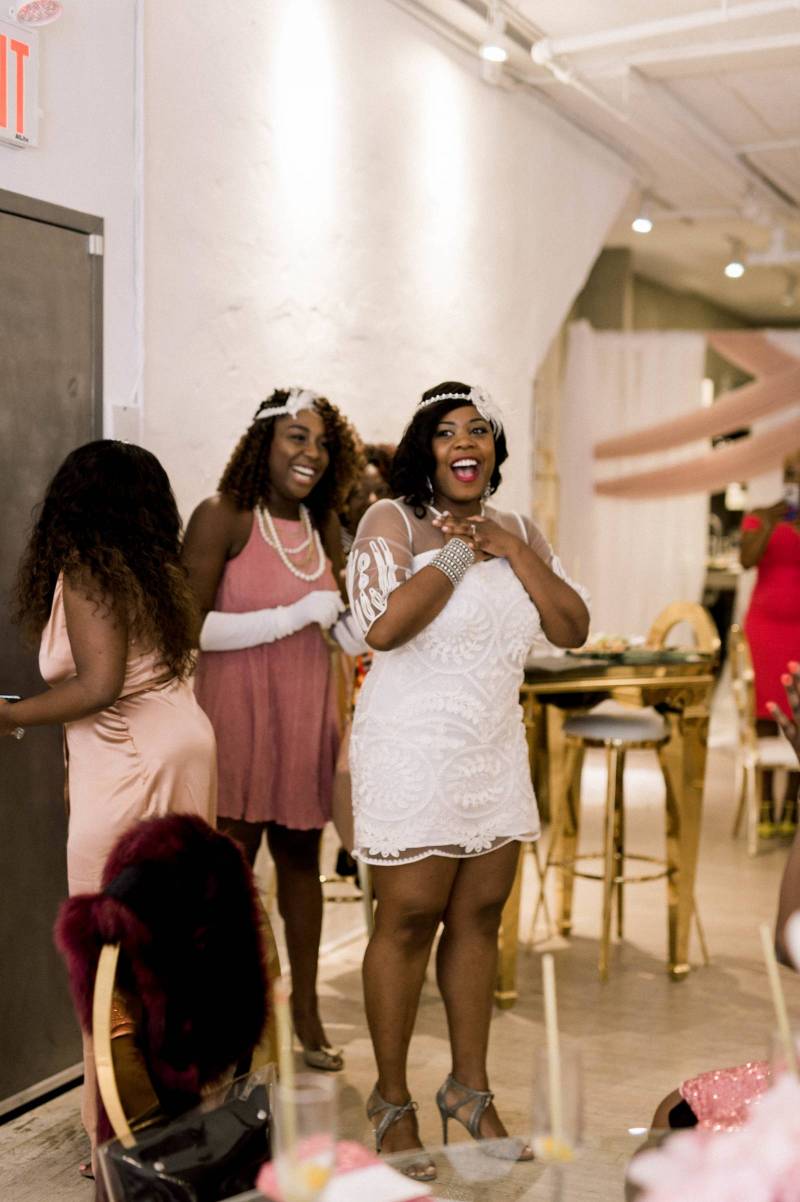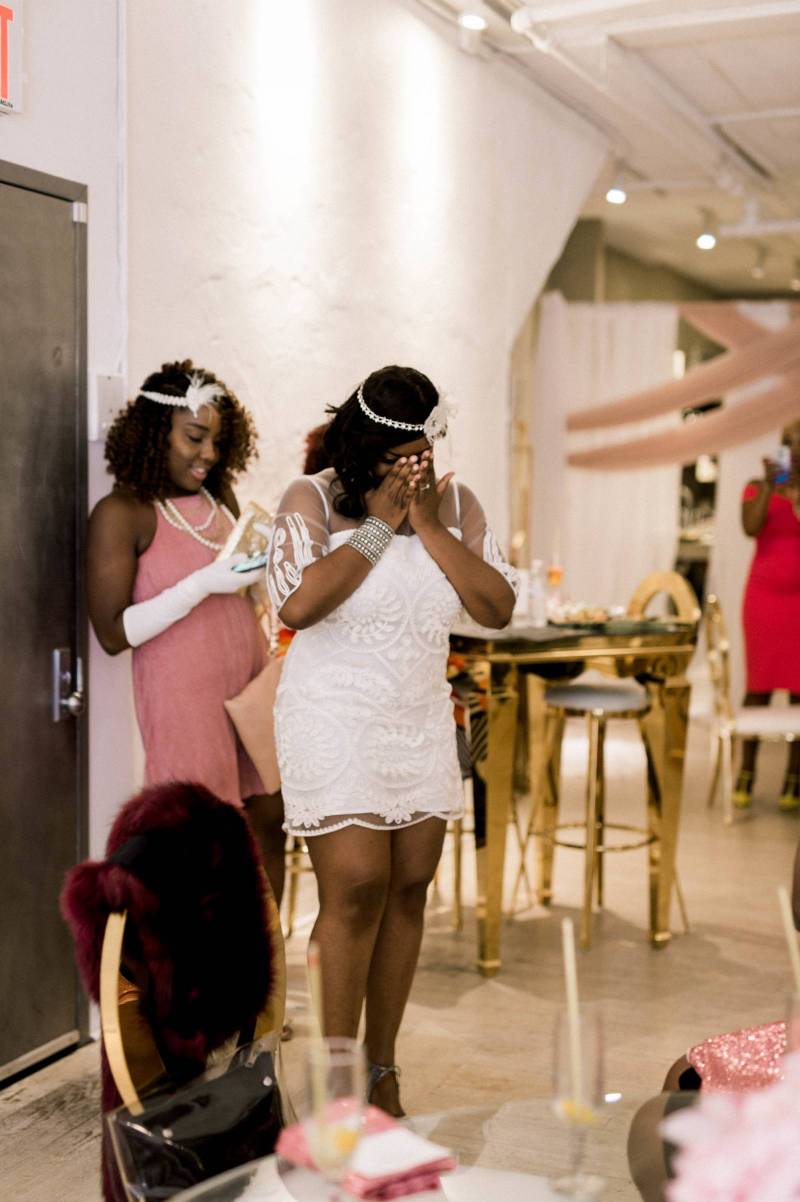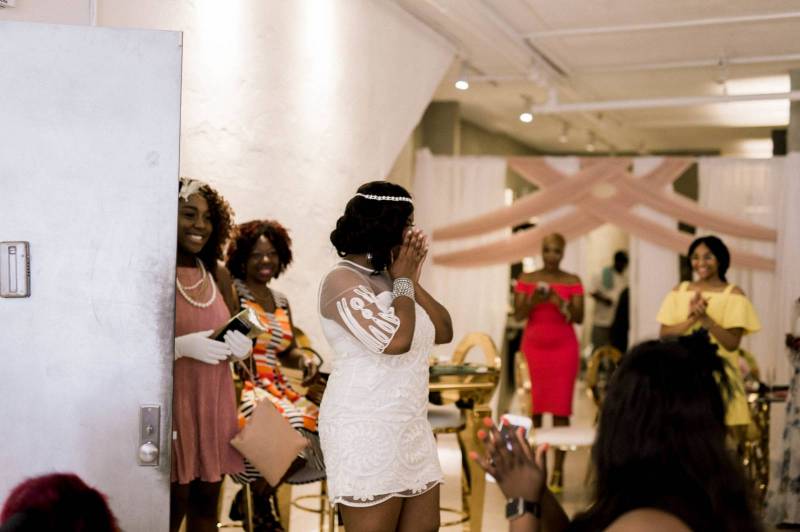 Dynamic Decor:
So first things first, I love brunch. I love all things vintage glam. And I love dressing up for a themed event. My bridal shower was all of these things and so much more. The only thing that I knew about my bridal shower was the date and the theme. I found out the location closer to the date and I was truly surprised when I walked in the door of the Loft29, a super chic event space in Manhattan. Abeki Carter of Chic Occasions Events and her team, completely transformed the space into a glam, modern, ultra feminine, speakeasy/lounge for the Harlem renaissance theme.
I was truly blown away by the beautiful, modern and ultra feminine floral centerpieces created by my friendor (friend/vendor) Nikki Diaz of Events by Nikki Diaz. The furniture was to die for. I love gold, and everything from the bar, to the tables to the chairs, were dripping in gold and I couldn't get enough of all of the fabulous rentals from Glam Party Rentals!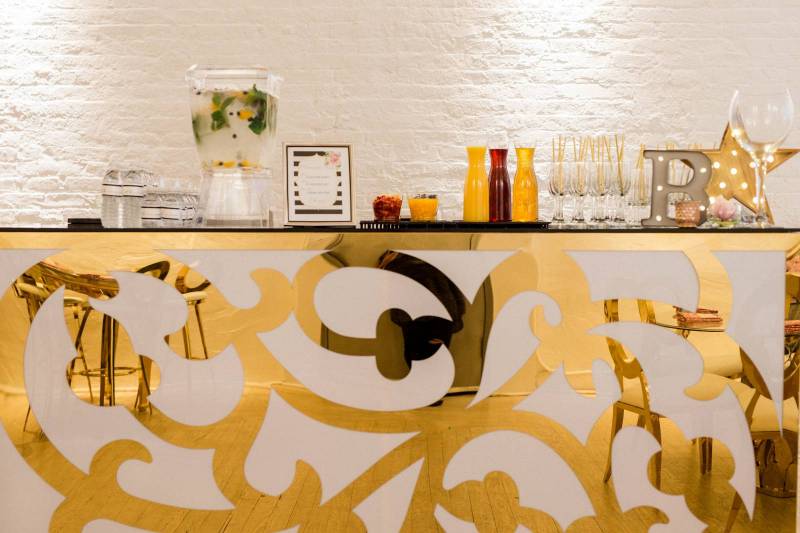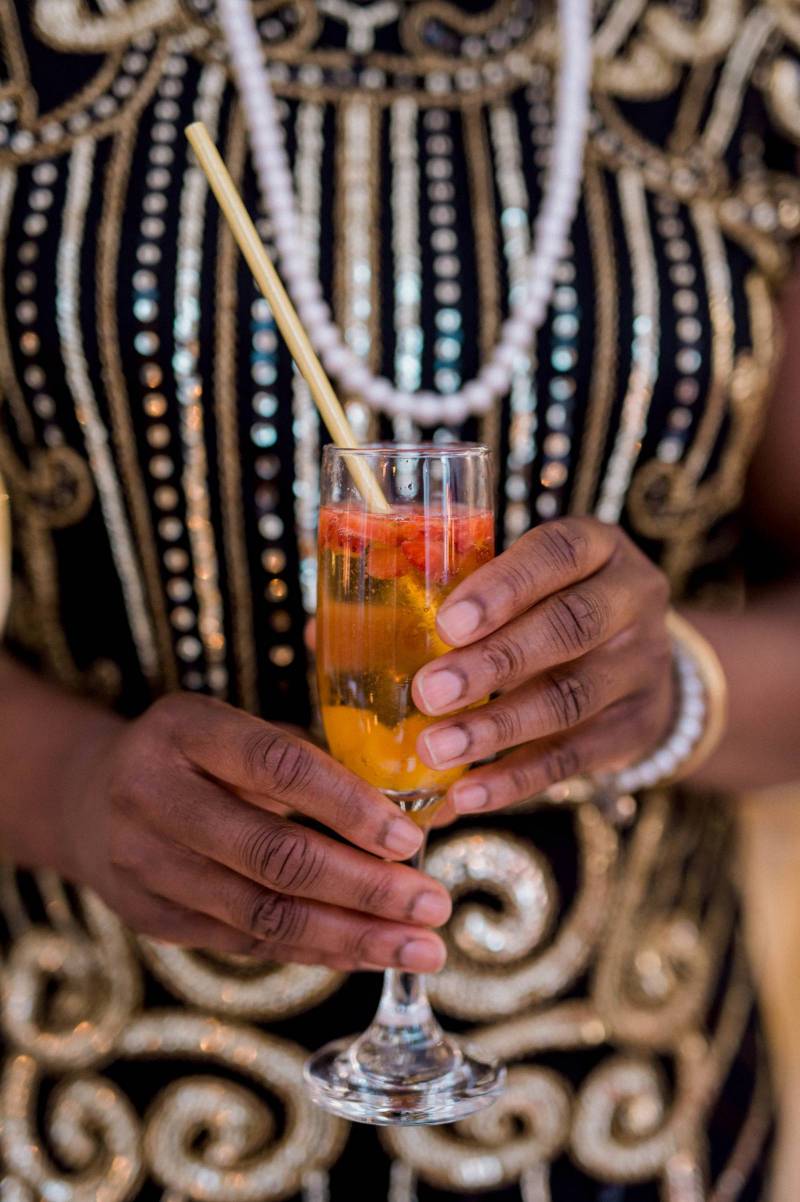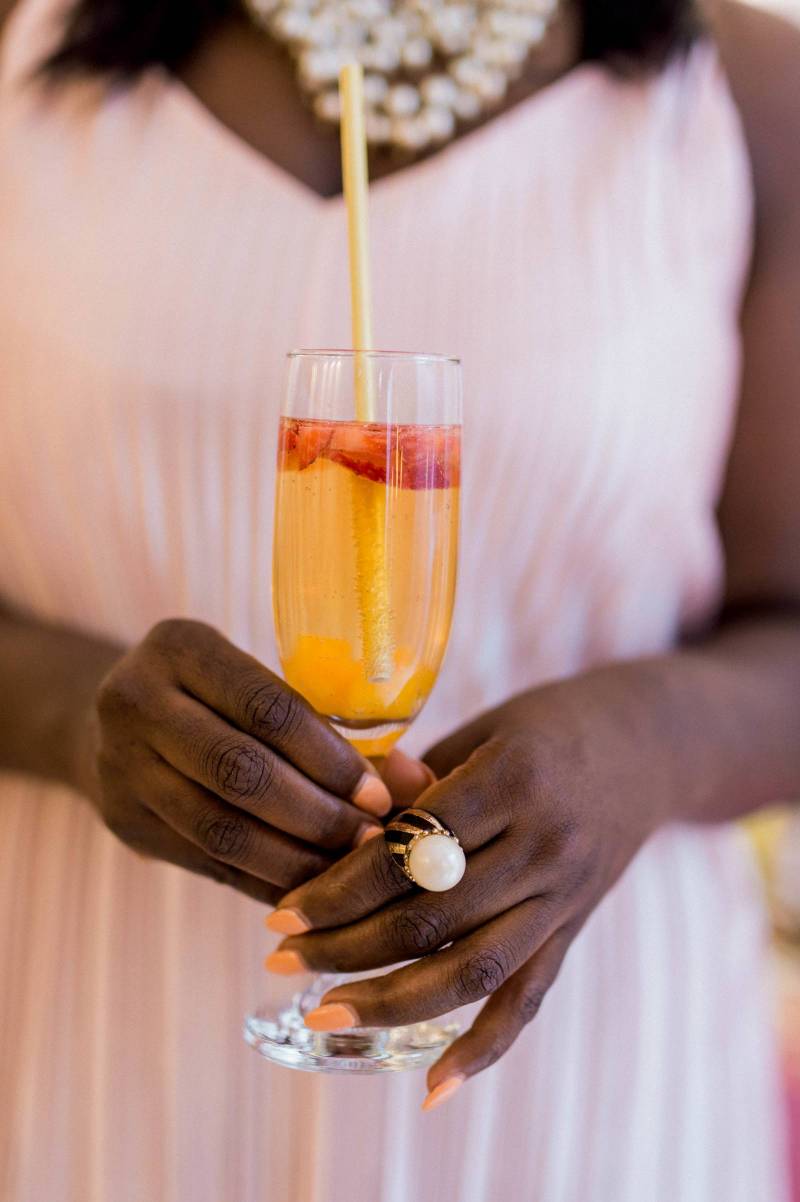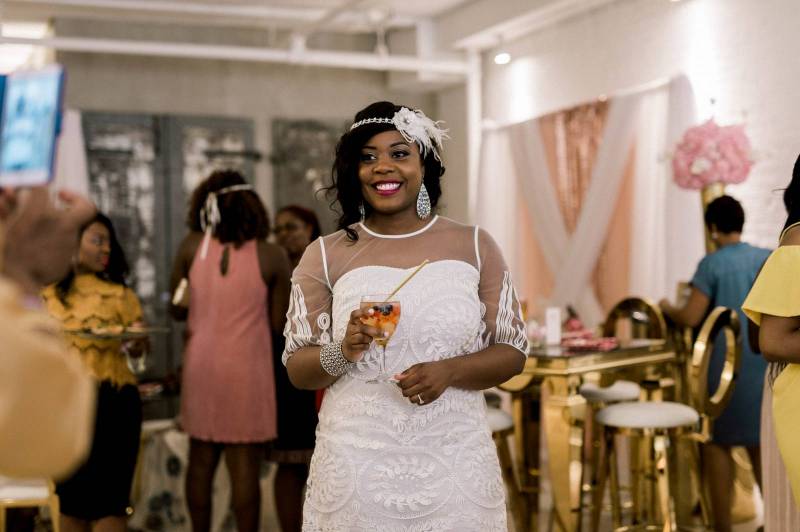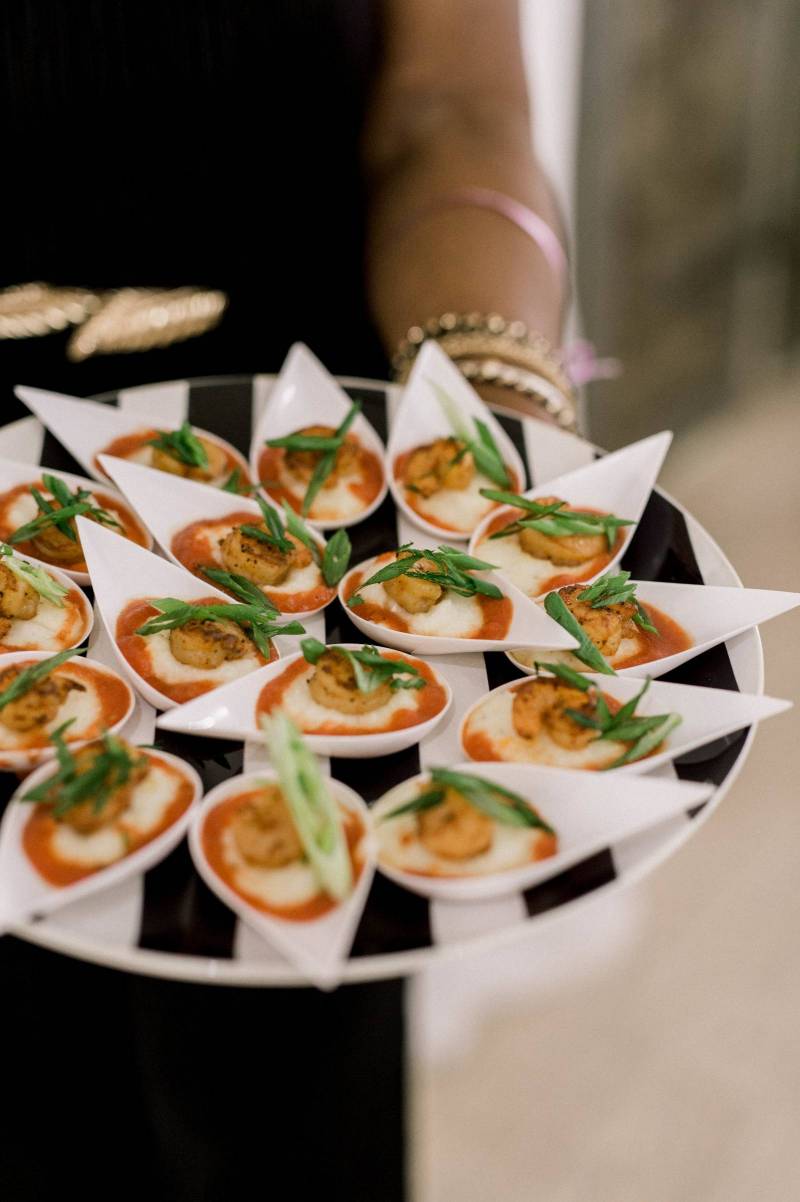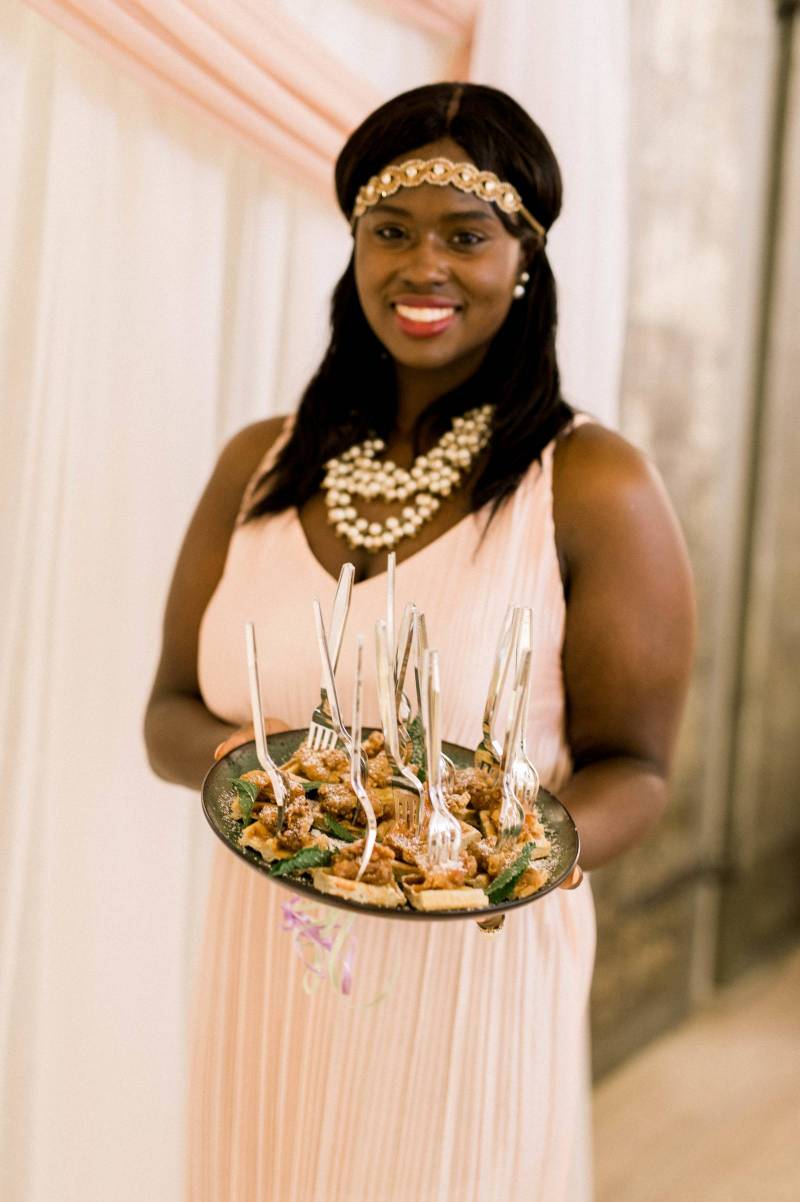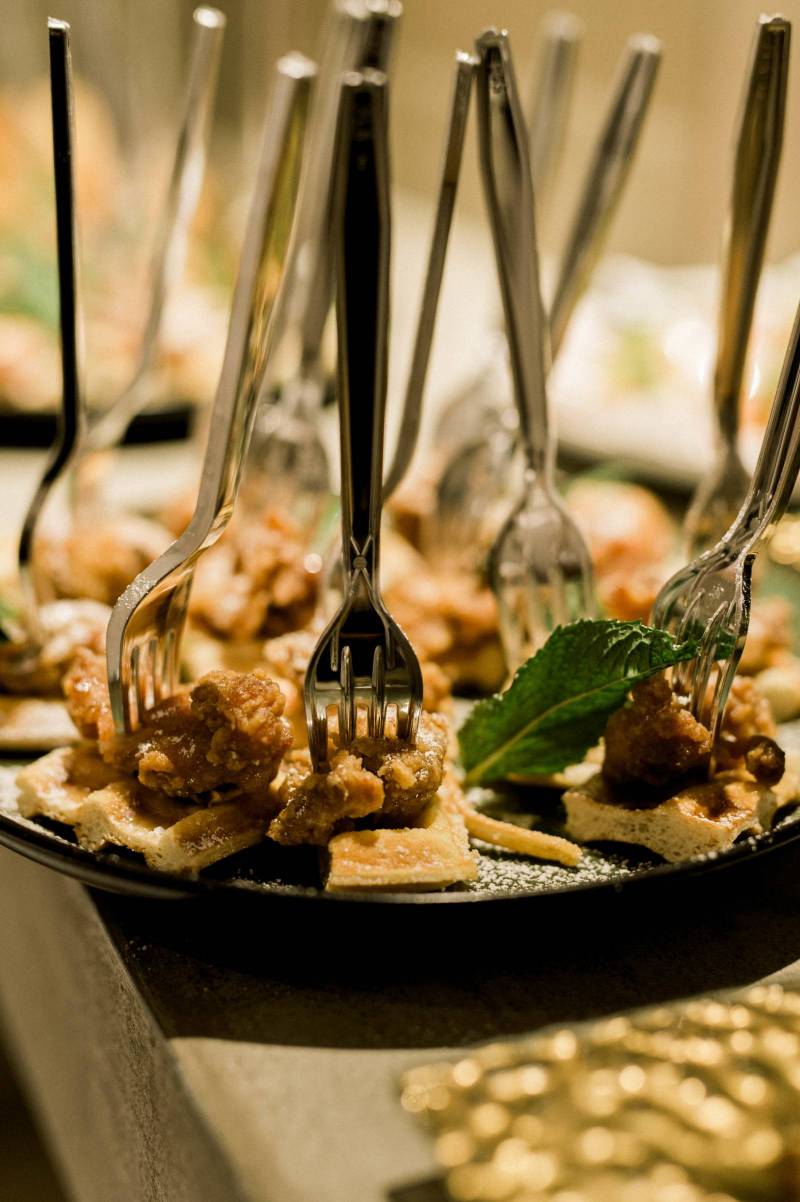 Sip, Eat, Chat - Repeat!
Once my heart stopped racing from sensory overload, it was time to get this brunch started! What's a brunch without awesome food and unlimited mimosas! Chef Kenny created a fabulous menu, which included some of my favorite brunch items including bite sized chicken and waffles, lobster mac and cheese and shrimp and grits! Everything was mouth watering and Tam Torre Slaughter of Barstars kept the mimosas flowing!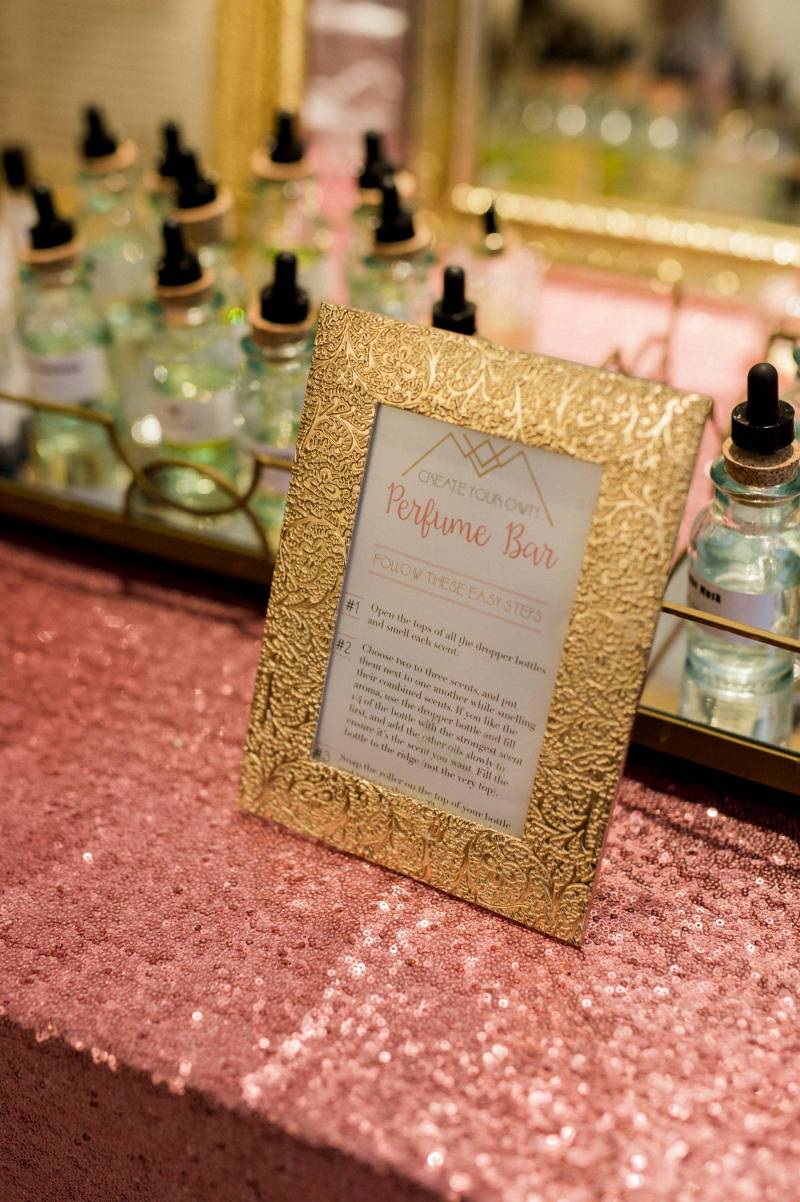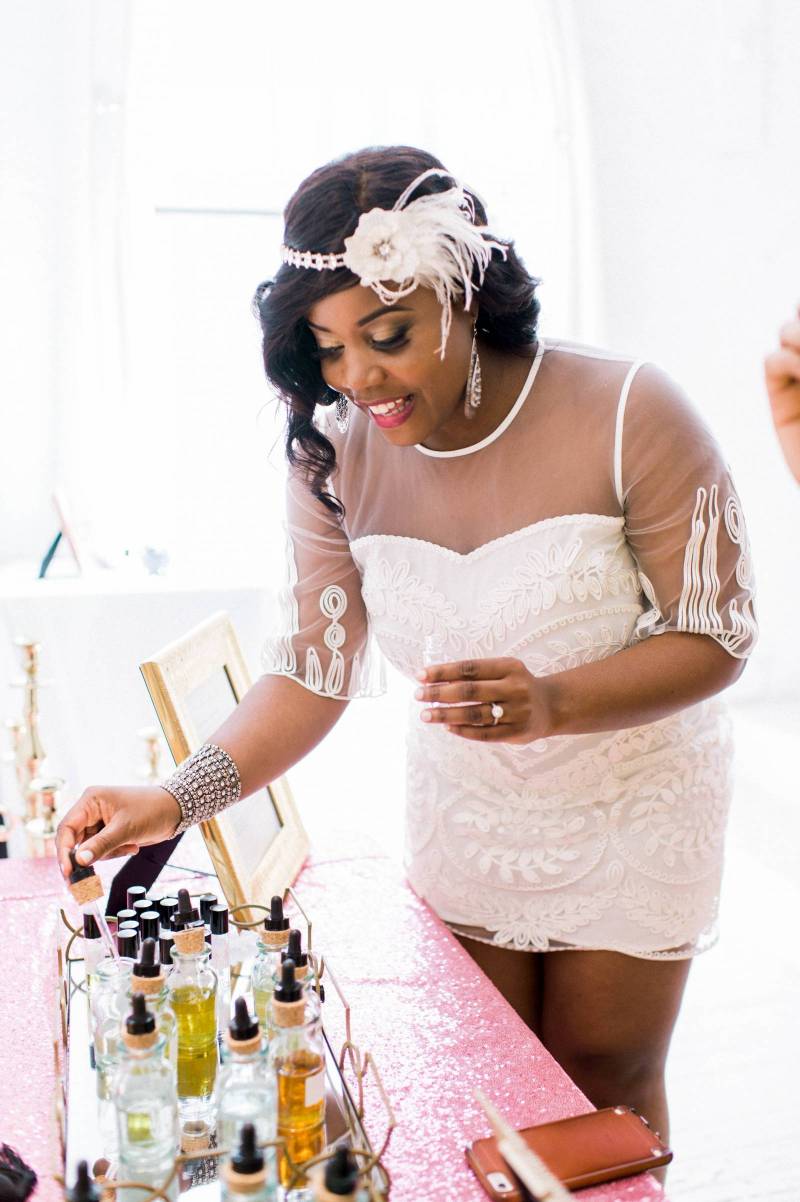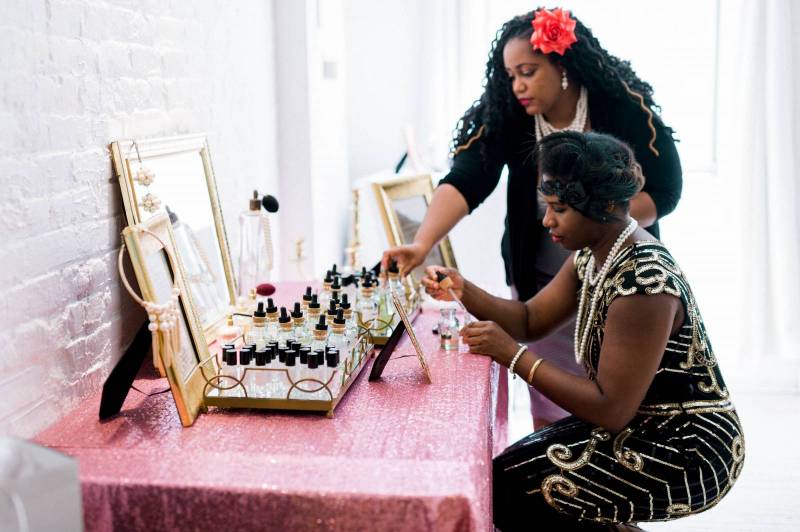 Parisienne Inspired Parfumerie:
My friends know that I love perfume! On my first trip to Paris, I visited a parfumerie and have been obsessed with exotic scents ever since. So when I walked in and saw the custom perfume bar by Kamilyn Company I was floored. It was absolutely one of my favorite details and I loved creating my own custom scent, it was a huge hit with all of my guests too!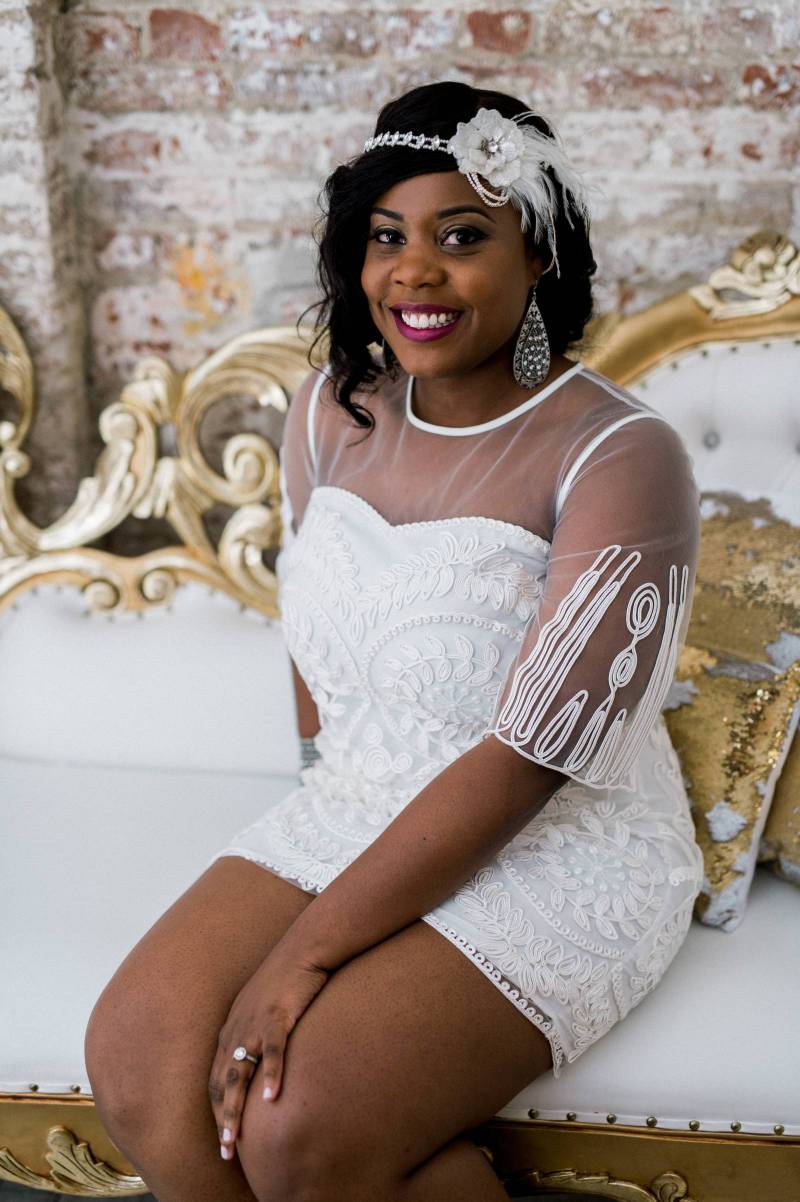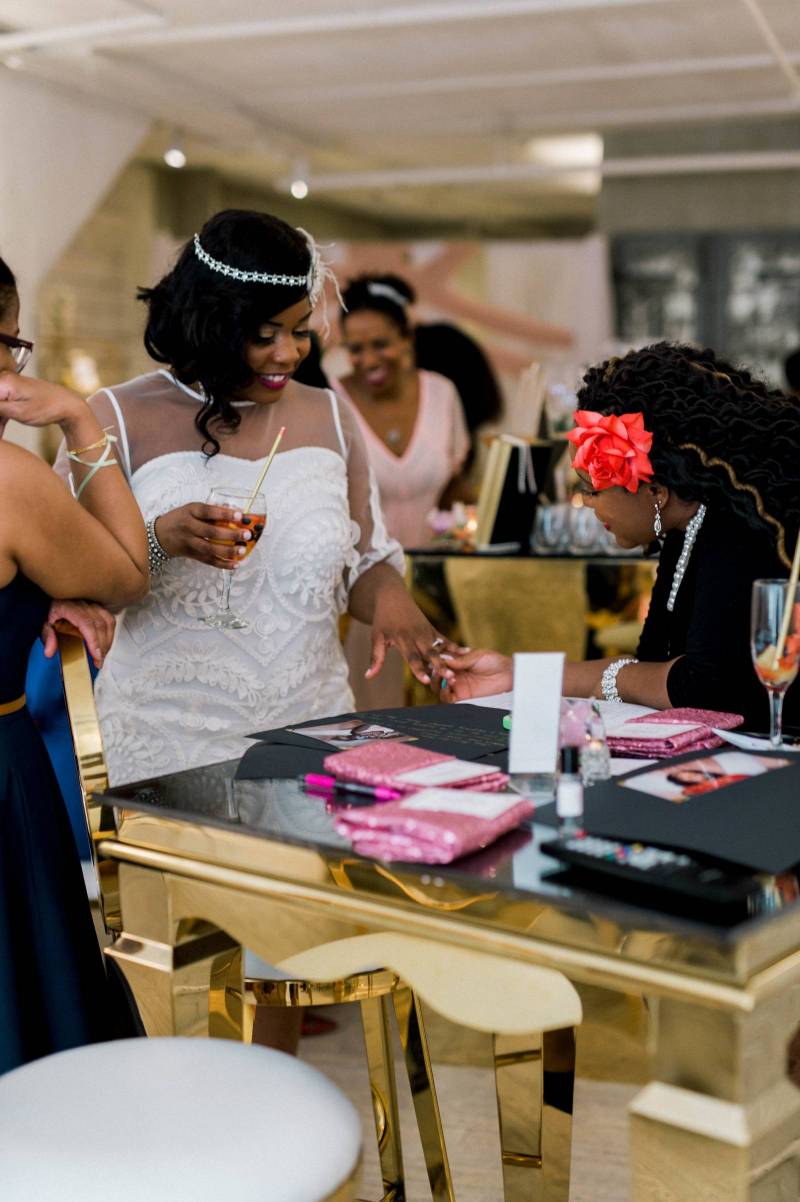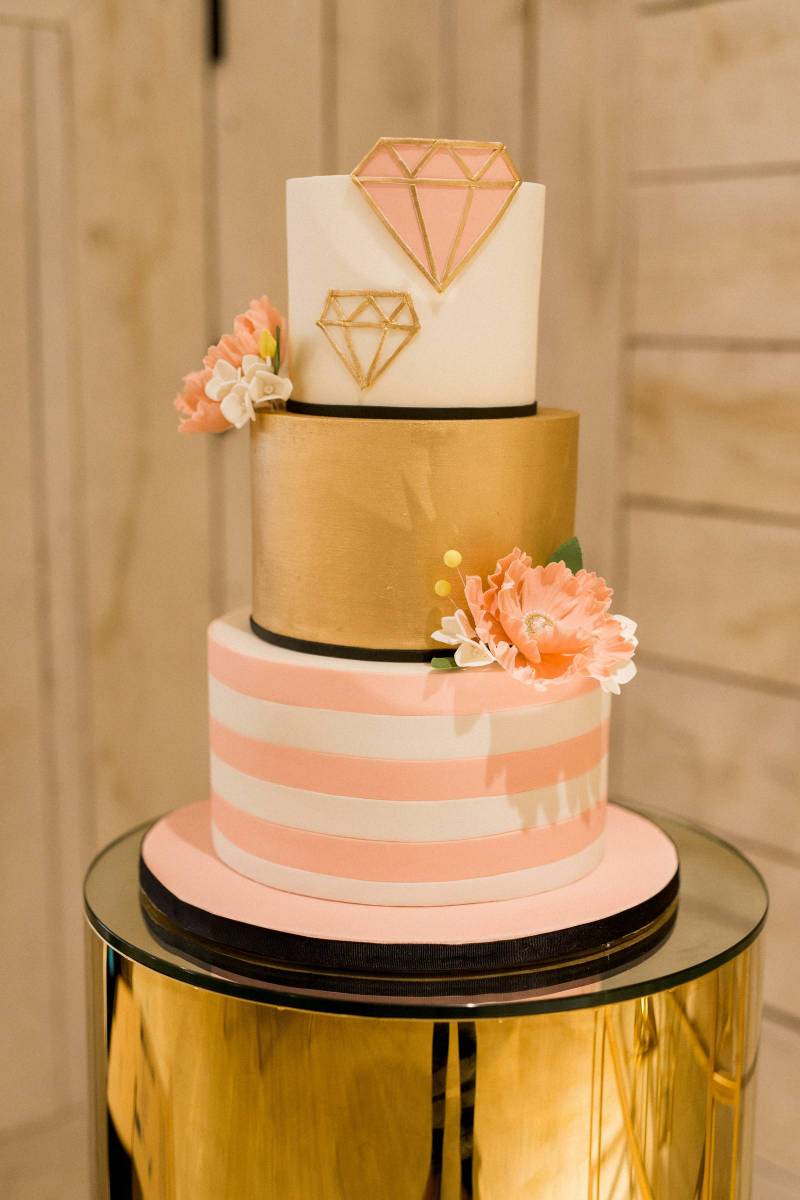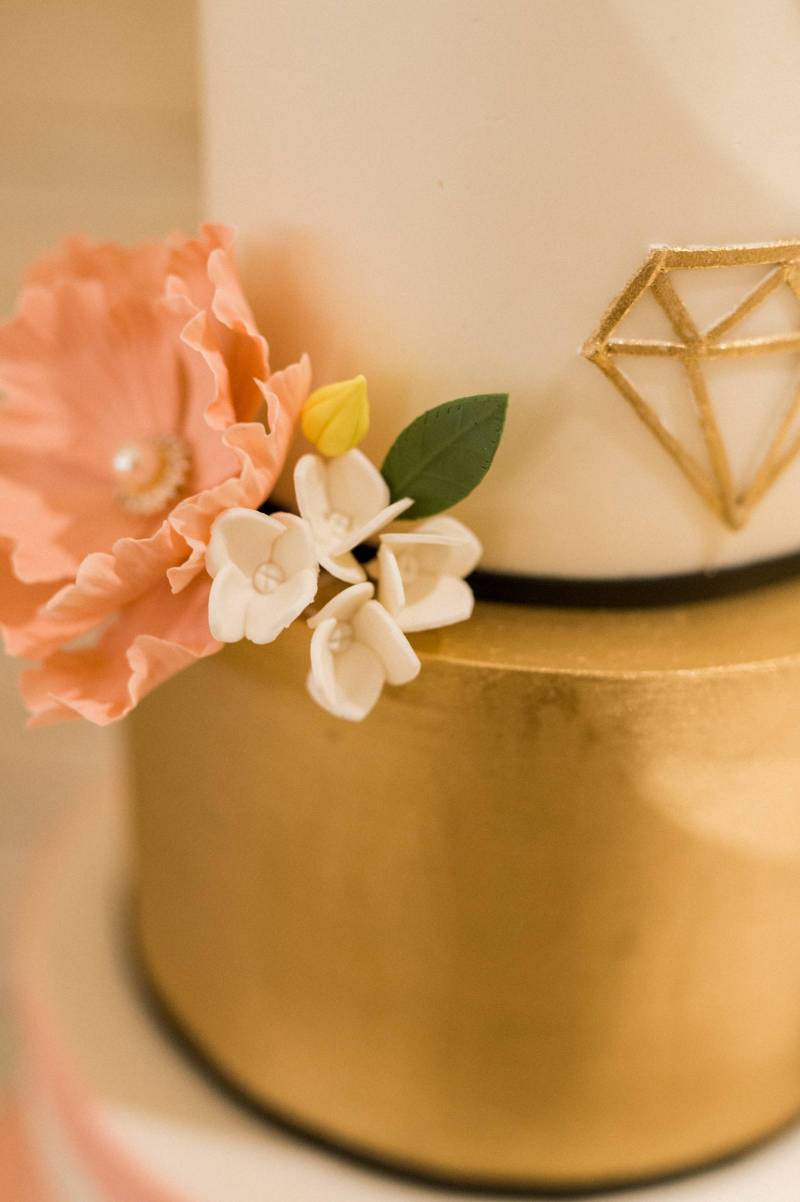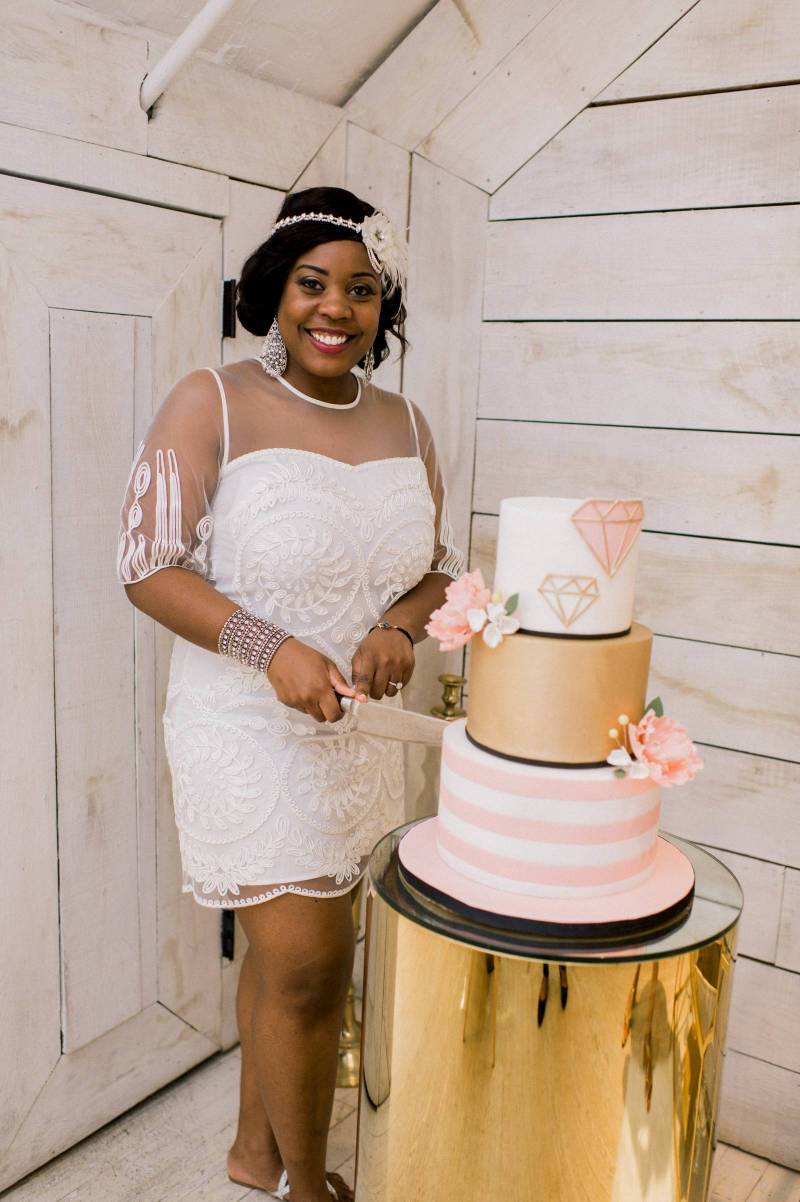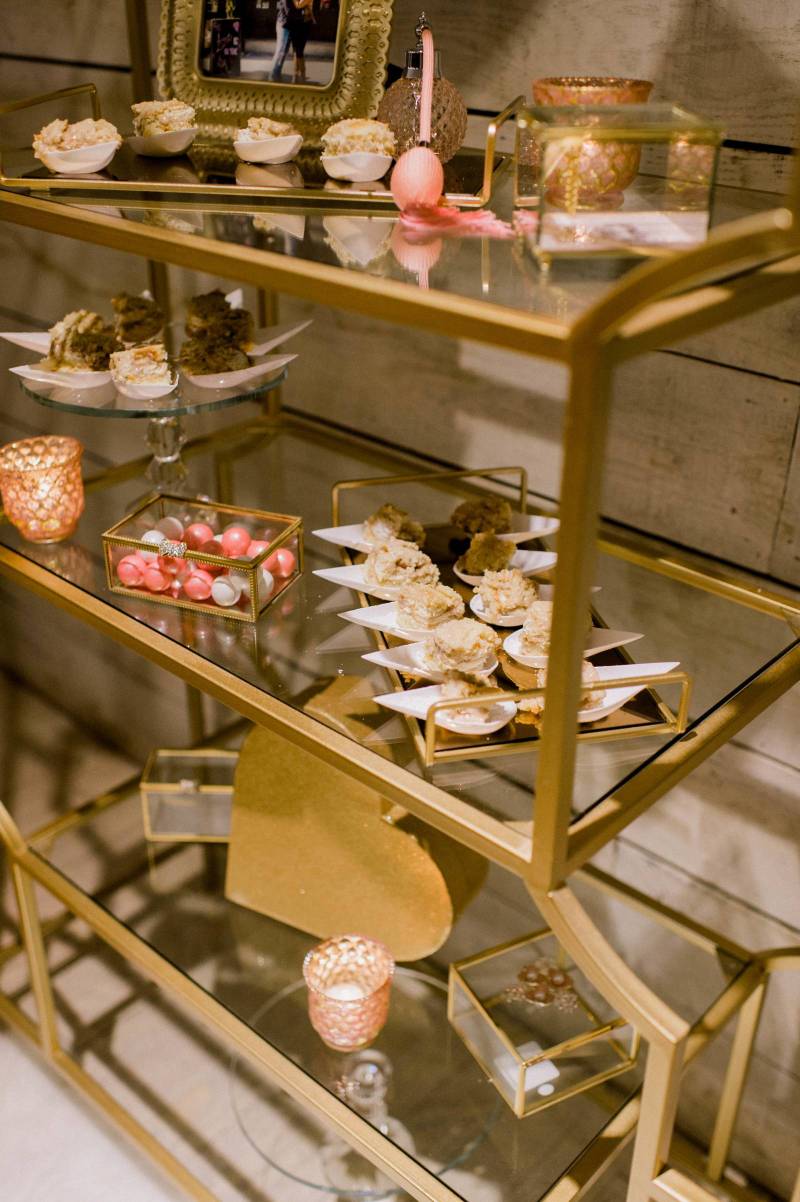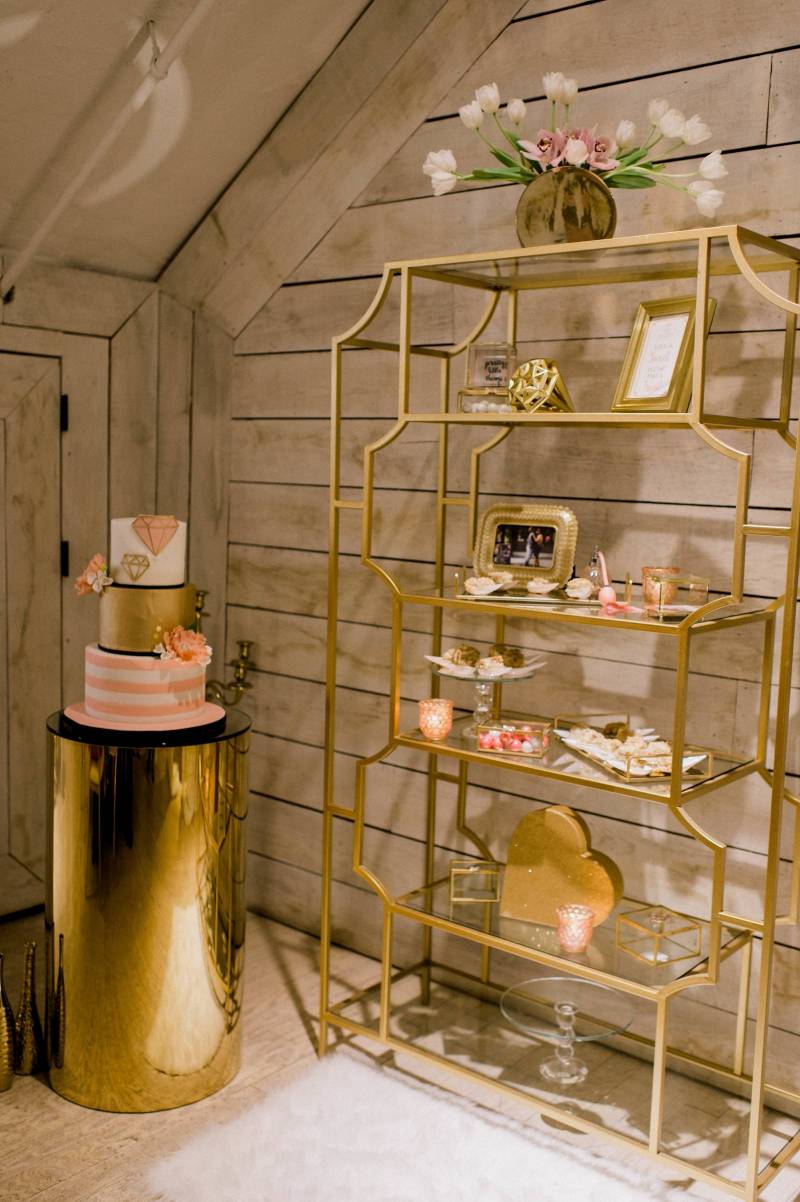 Exquisite Details:
My bridal shower was overflowing with details! Everything was gorgeous, especially the delicious red velvet cake from A's Exquisite Cake, that was so beautiful I didn't even think it was real! One of my other favorite details was the amazing photo booth backdrop created by Conceptual Events NYC. Each of my guests took photos and left special notes for me, which was later turned into a keepsake guestbook. It was an absolute treat to read all the well wishes after the shower.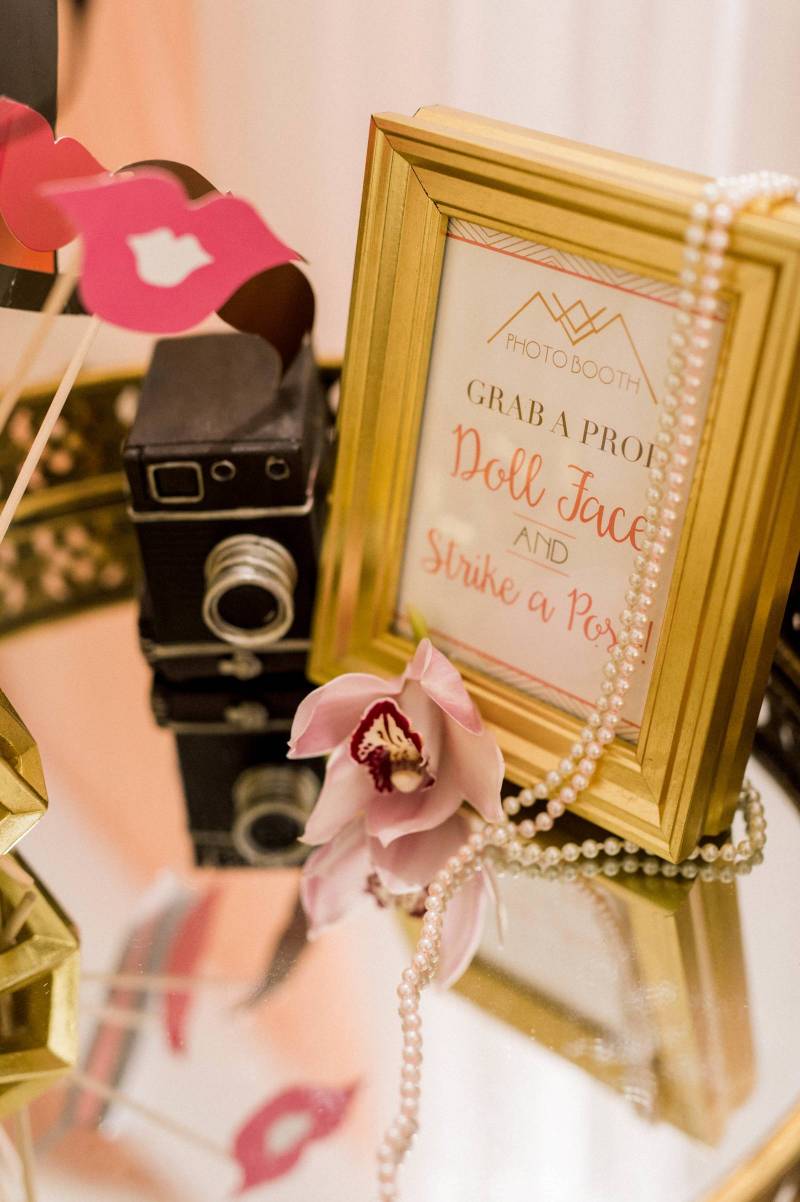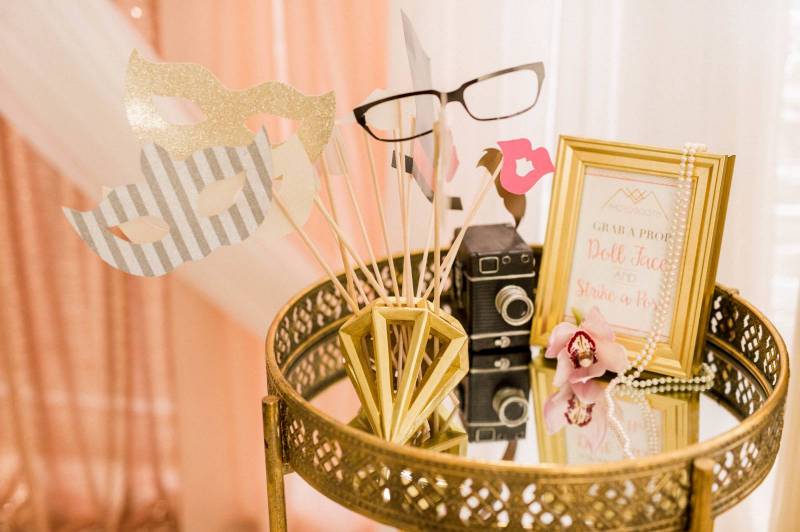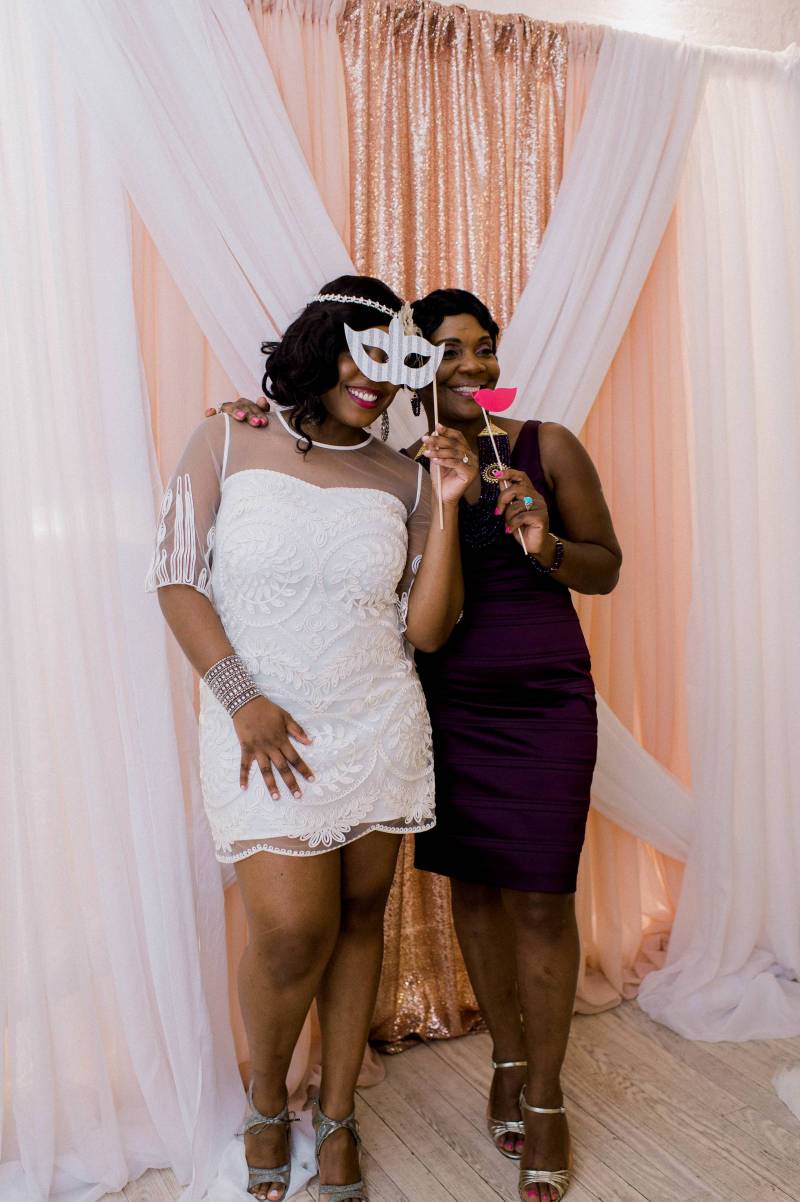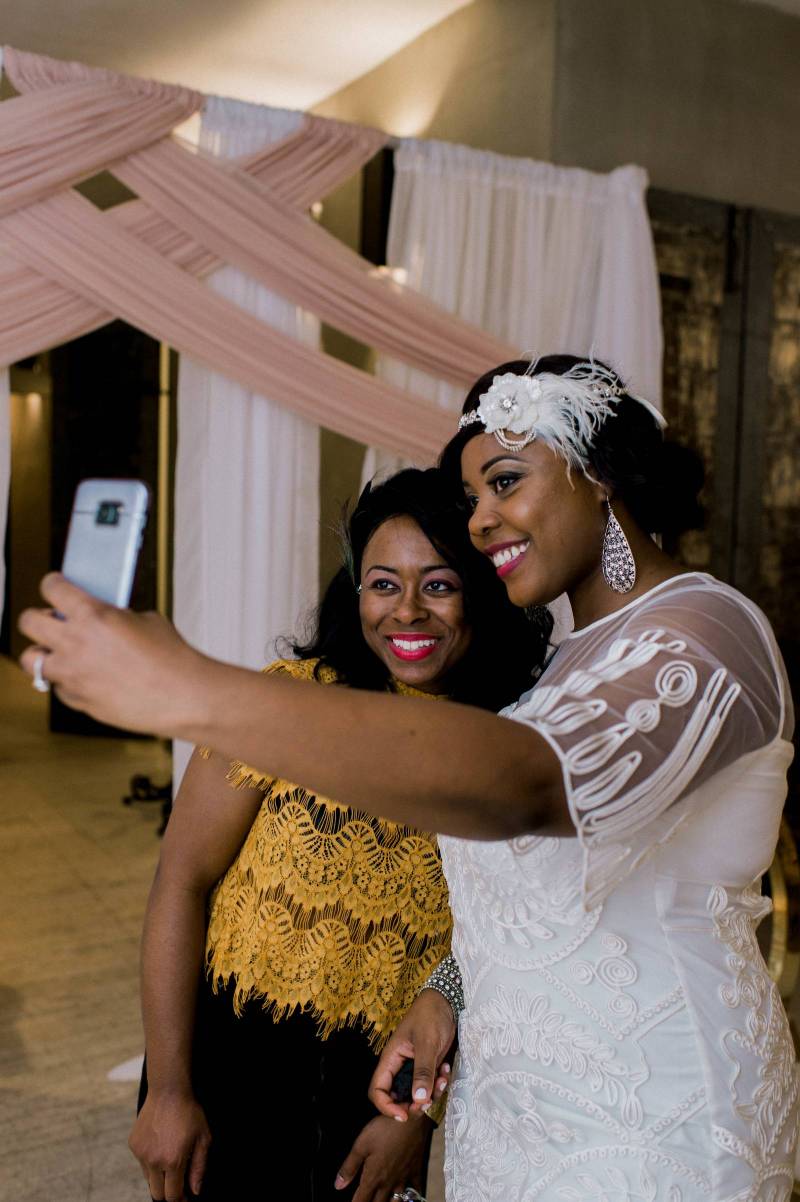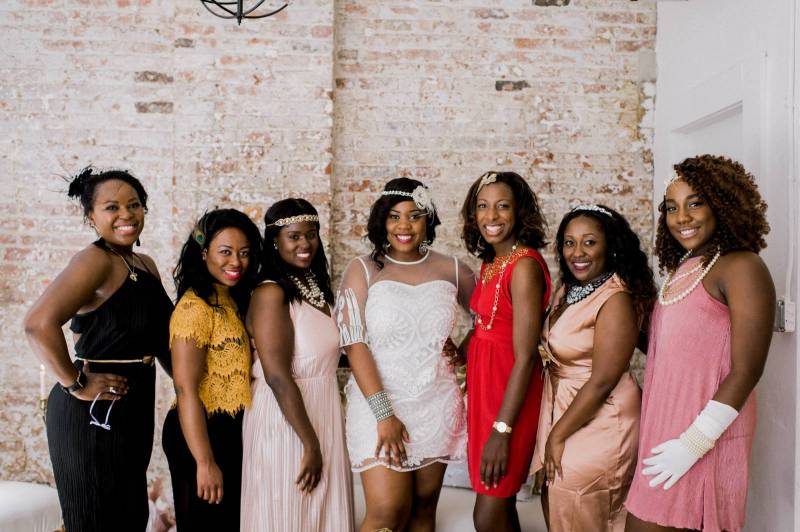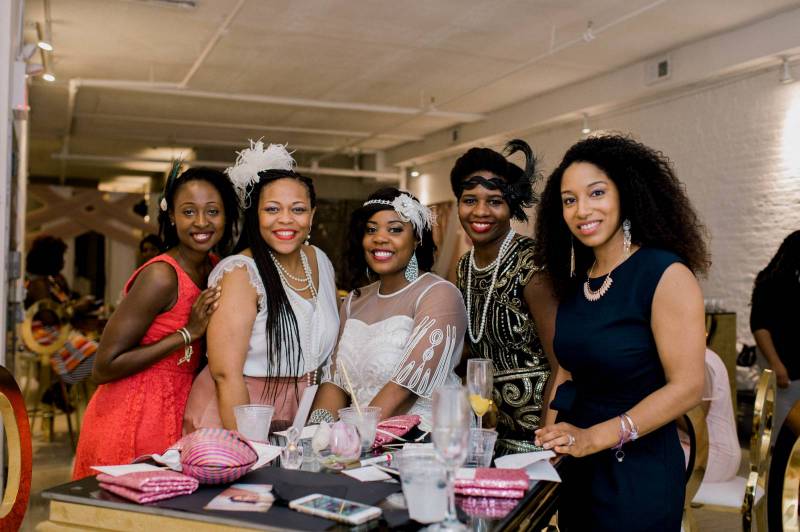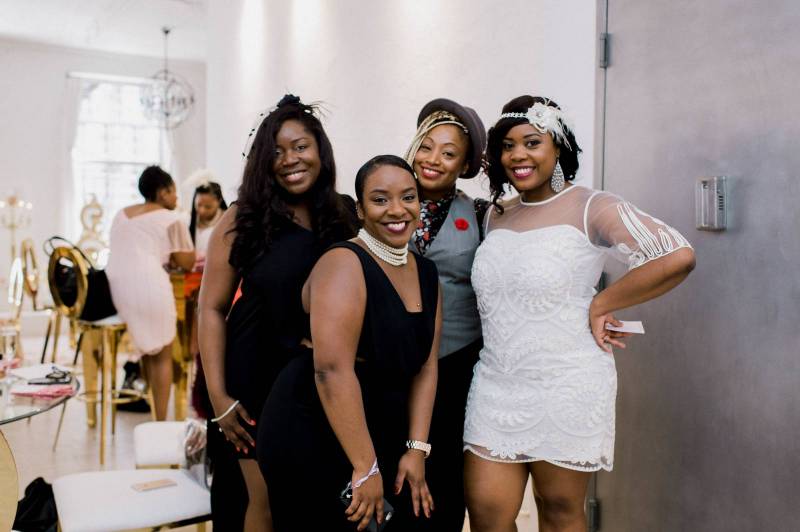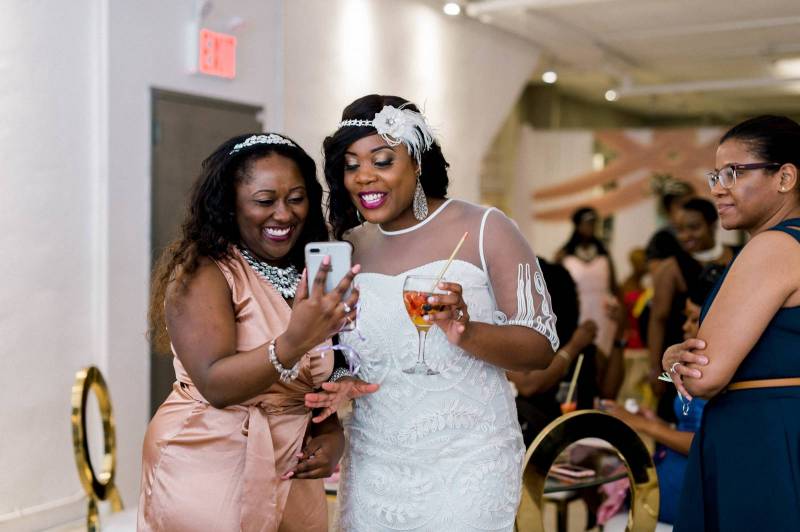 Love On Top!
The absolute best part of my bridal shower was being surrounded by so much love and the amazing dynamic women who have helped me become who I am today! We laughed, we cried, I judged my first toilet paper wedding dress competition, my guests quizzed me on how well I knew my future husband (turns out I know him very well), and I received words of wisdom and encouragement that will last me a lifetime. It was a day, I will never forget.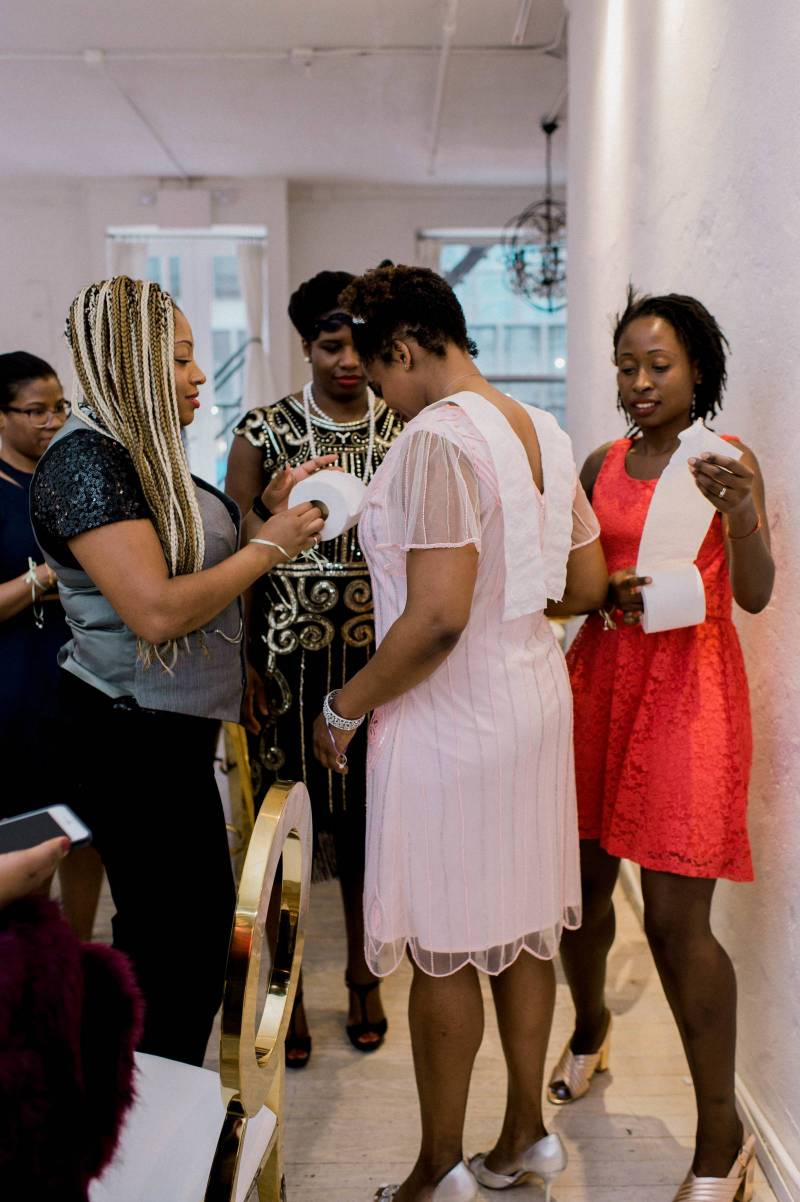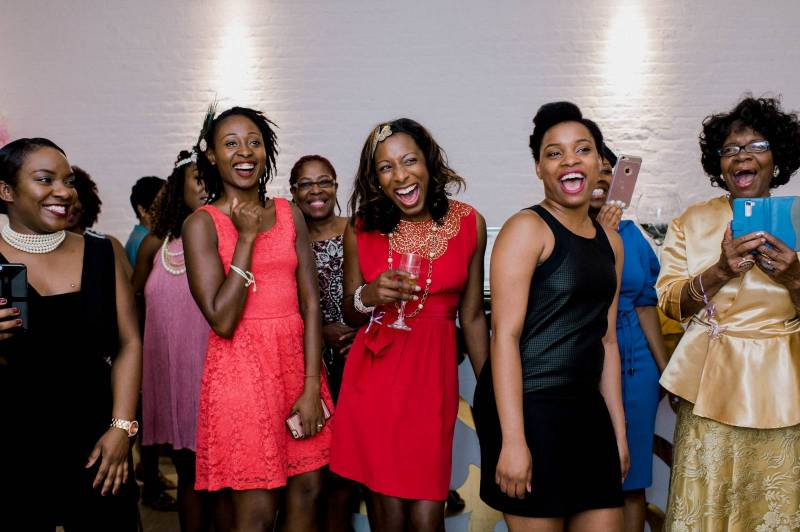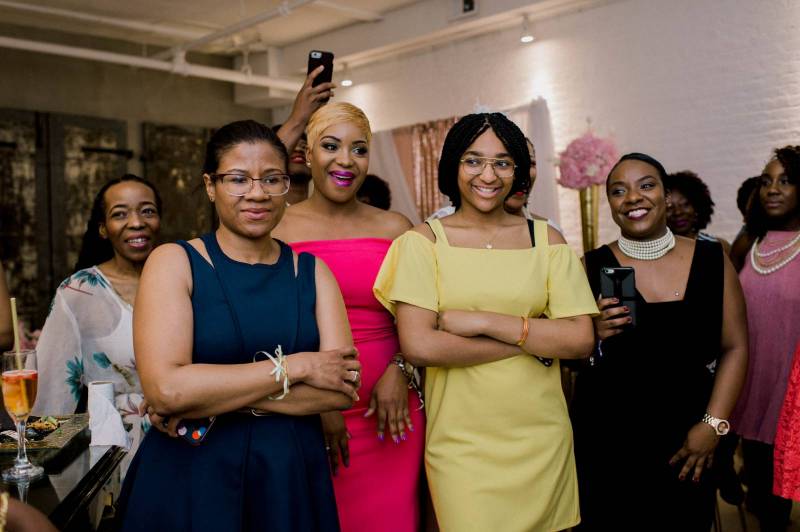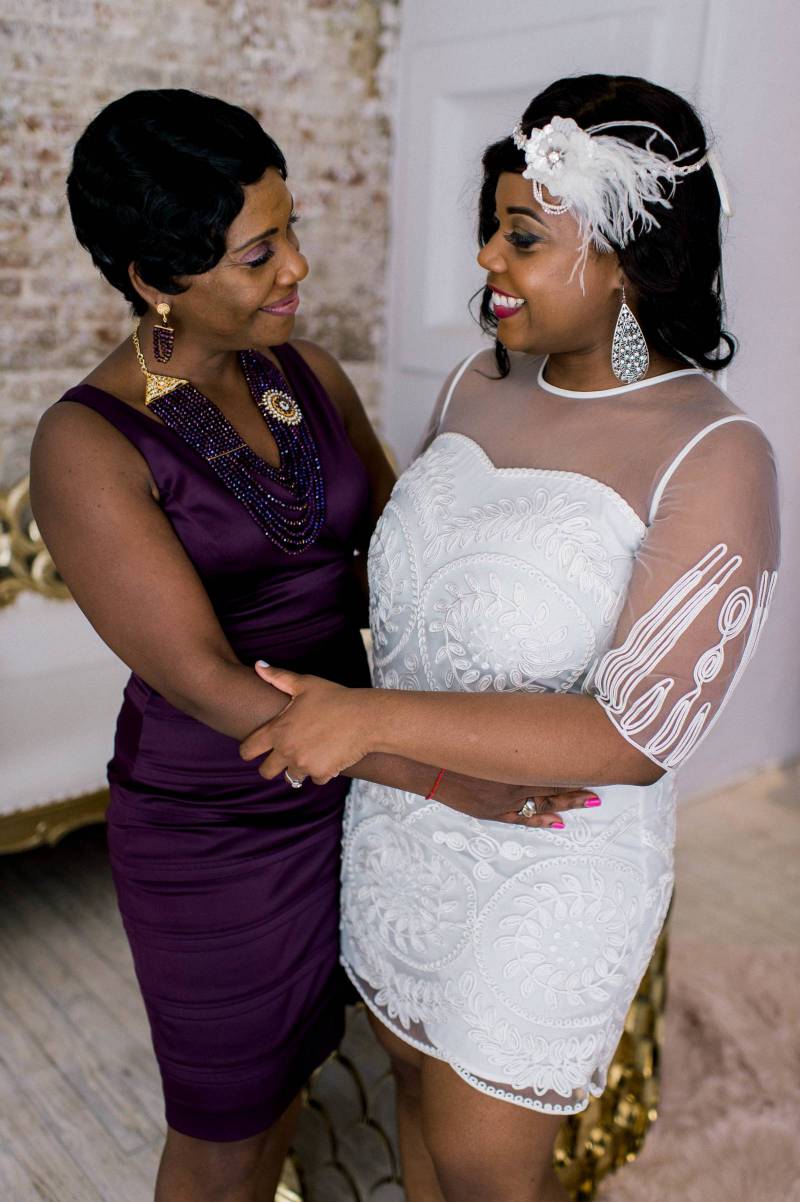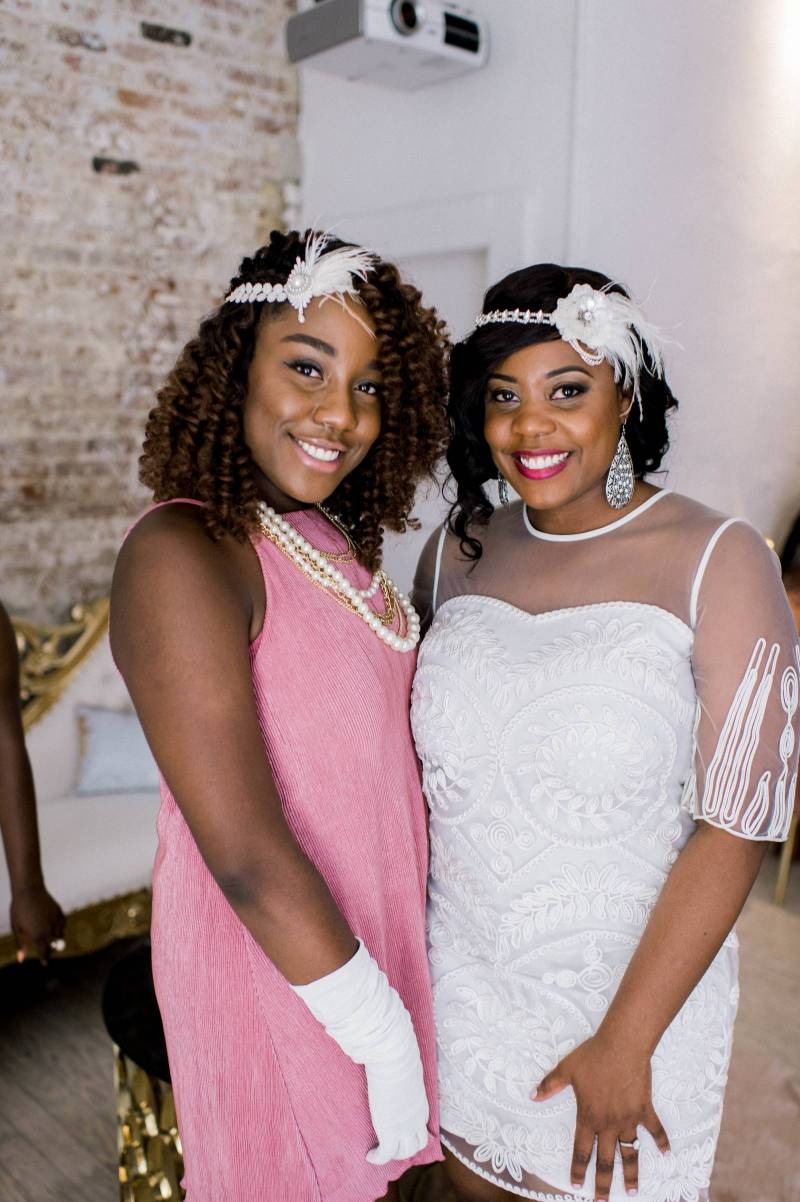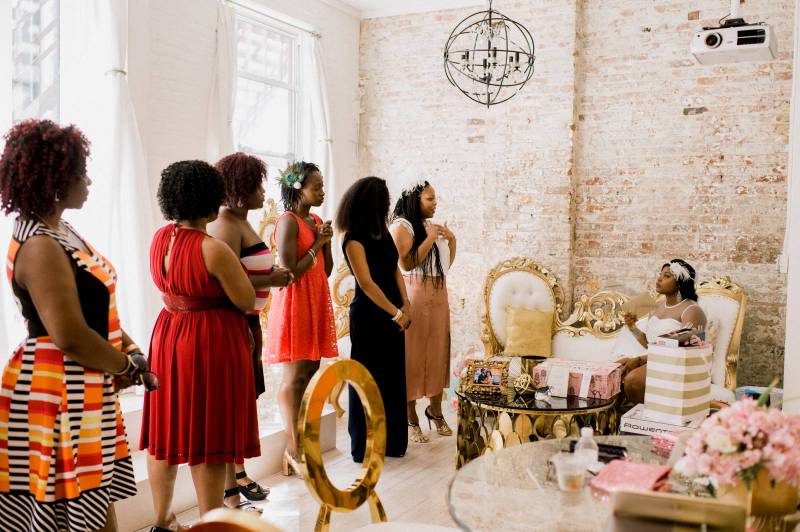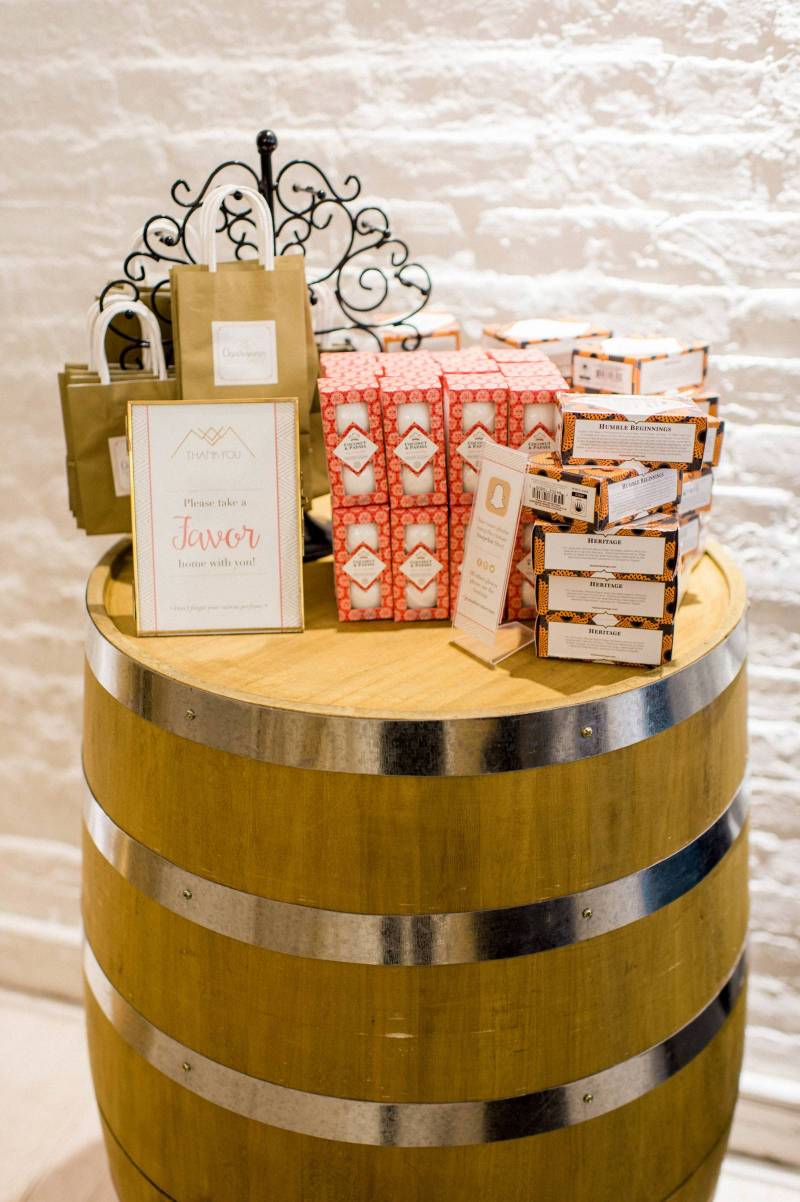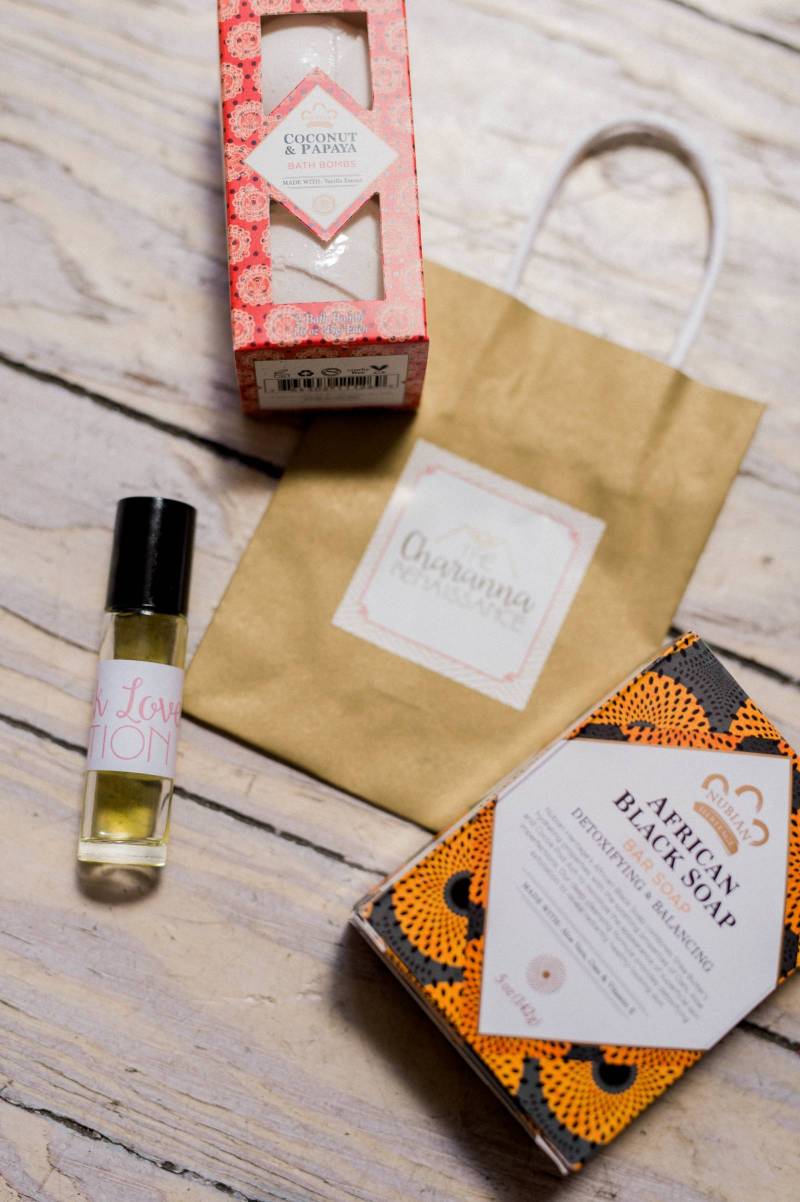 Thank You's!
Special thank you and shout out to Mary Chatman, CEO of Black Bride, and my AMAZING bridal squad who worked tirelessly and went above and beyond to make this day special for me. Thank you to my family for showing me so much love and support, always. Thank you to the Jean family for being an amazing second family. Thank you to my friends who came from near and far to celebrate with me. Thank you to all the vendors and everyone who worked behind the scenes to make everything perfect for me. Last but certainly not least, thank you to my fiancé, Jimmy Jean, for being you- the best guy ever!