Jessica and Gabredhan met for the second time in October of 2011 through a mutual friend, Yemi, who was told to "bring more female friends around." Yemi brought Jessica along and that night she came across Dhan, and that is when they realized they had met before, through another mutual friend who had known Dhan since the age of twelve from a summer STEP Program. Since that night Jessica and Dhan became fast friends. And the rest, as they say, is history... However, in a twist of fate in 2013 and 2016, Dhan and Jessica welcomed their two beautiful daughters, Mia Simone and Zuri Rose and with their growing family, they bought a home in Colonie, New York in 2017. Dhan and Jessica had been together for five years before they decided to tie the knot. As an early celebration, Jessica and Dhan memorialized their engagement with a casual photo shoot in Washington Park. Check out their special day, captured by Double F Photo.
Bride's full name, age and occupation: Jessica Daniel, 31, Director of Finance & Operations
Groom's full name, age and occupation: Gabredhan "Dhan" Hudson, 30, Web App Developer and Systems Programmer
Place of residence: Albany, New York
Engagement Shoot Location: Washington Park, Albany, N.Y.
Wedding date: July 14, 2018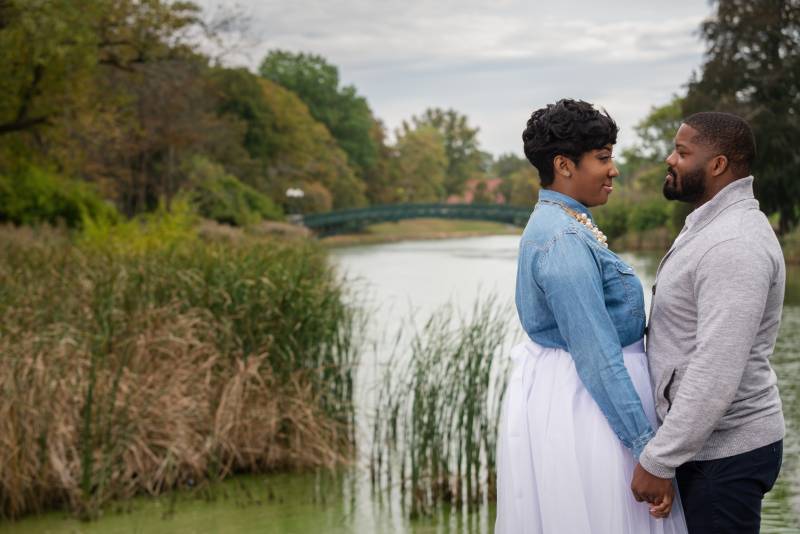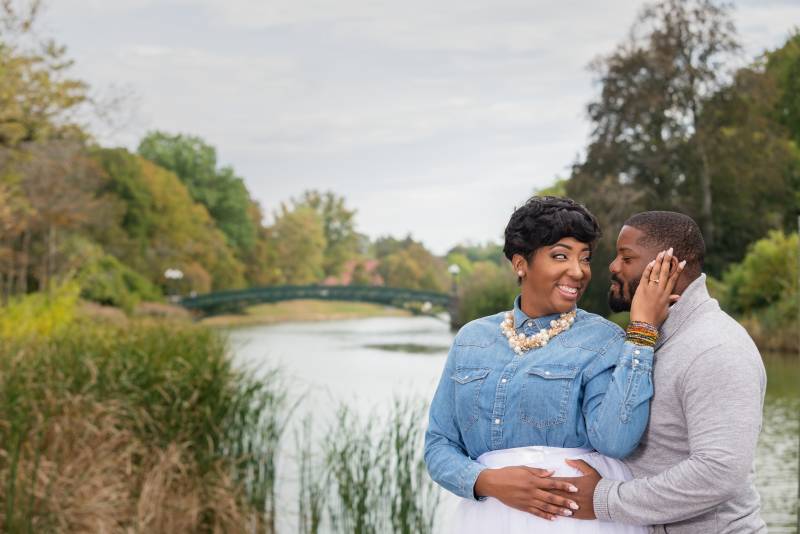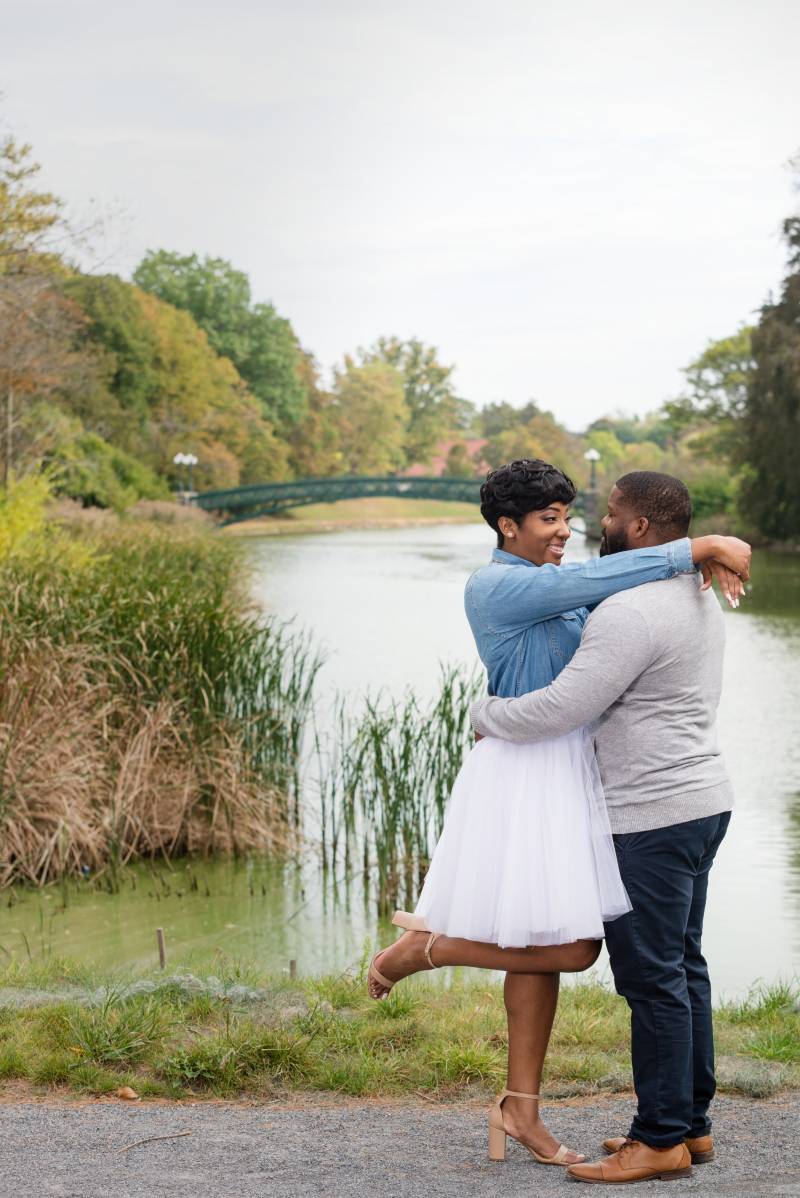 Engagement story:
Leading up to the proposal, I had been planting my seeds on what my ideal proposal would be and that it wouldn't be complete unless our daughter was involved. Dhan made Valentine's Day reservations for our favorite restaurant, Black & Blue, so I assumed this may be the moment! Dinner was amazing as usual and we had great conversations and expressed what we meant to each other. At the end of the meal, Dhan got up to get his coat, and I was ready, thinking that it's about to happen, but then Dhan went to bring the car around. I could not believe that he didn't propose. The entire ride home I was silent, trying not to express how angry I really was. We got home and when I walked through the door, Mia and Kingston, our dog, came running towards us in different shirts, Mia said, "Mommy look at my shirt," and I read it out loud "Mommy, will you marry my Daddy?" Before you know it, Dhan was down on one knee. Mia stood between us as if she knew this was an important moment! I was so excited, all I could do was dance and say yes!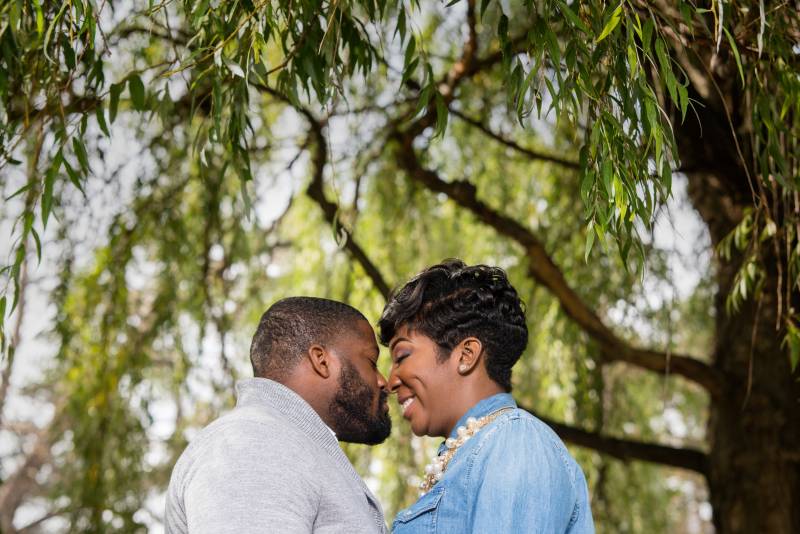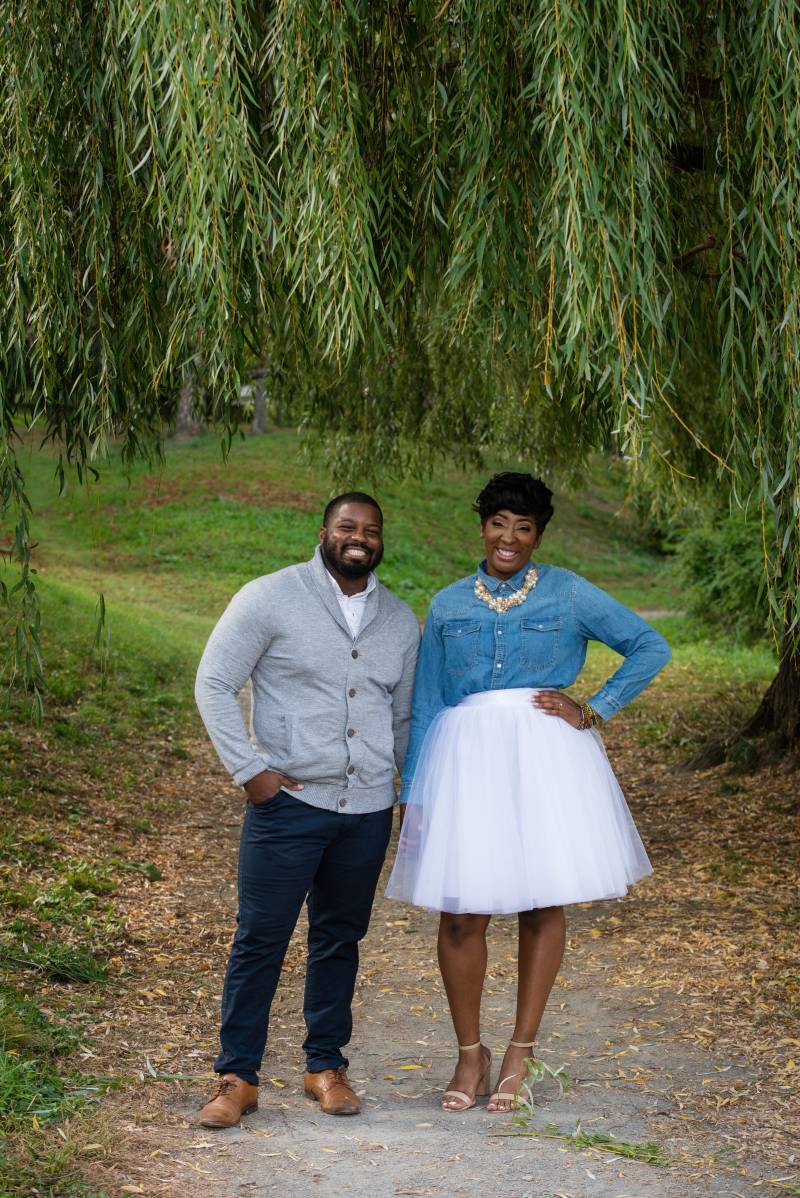 For the Groom: Walk us through the behind the scenes of creating this special day.
I am a one-step at a time type of guy. Before anything... I had to get blessings from her mom and brother. I got a unanimous yes across the board from her family. Her mom was basically like, "What took you so long!"
Next, I had to purchase the ring... I was stressed! Once the ring was purchased, I thought about how I would propose. I already knew for a long time that I wanted our daughter to be a part of this momentous occasion. After all, our love for each other grew tremendously because of the birth of our first daughter. So I thought, why not include the whole family- our daughter and our Yorkshire terrier, Kingston. After much consultation with a few of my friends and hers, I came up with the plan. Something thoughtful, but with not too many people around, just the way she would like it.
I thought it would be a great idea to propose on Valentine's Day because she loves holidays like Christmas and Valentine's Day. So, I took her out to our favorite restaurant, meanwhile, my mom and sister were babysitting and preparing for our return. Once we got home, Jess was met at the door by our daughter and dog with their "Will you marry my daddy?" custom shirts on. The second she was able to process what was going on, I dropped to one knee and popped the big question. I ran the idea by her friend Marlene and my friend Myk and they thought it was a dope idea... and thankfully she said yes!
What makes your love special?
Our love is special because we took the time to become best friends before moving into a relationship. We can laugh at one another and be totally comfortable. We have learned a lot along the way, especially when you add children into the equation, but above all, we understand that our love is selfless and that is what keeps us going.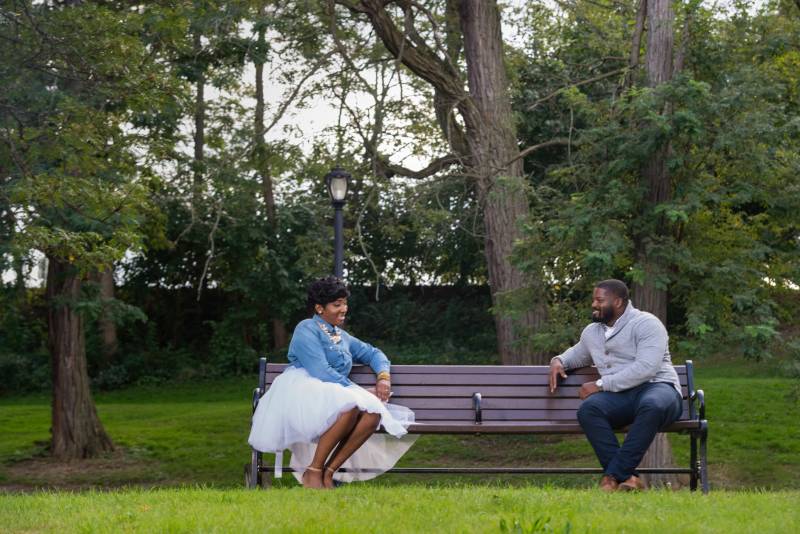 What was the theme of your shoot?
A blissful walk in the park.
Were there any memorable moments during the shoot?
We were nervous at first and very giggly but our photographer, Fabian, made us very comfortable. We were able to have fun and laugh, and those became our favorite shots. We had a great time during our shoot, from twirling in the tulle skirt to posing down by the water under the bridge, most of all we were able to be true to ourselves and Fabian was able to capture that in each photo. Especially for Dhan, someone who doesn't like to take pictures, Fabian captured amazing photos of him!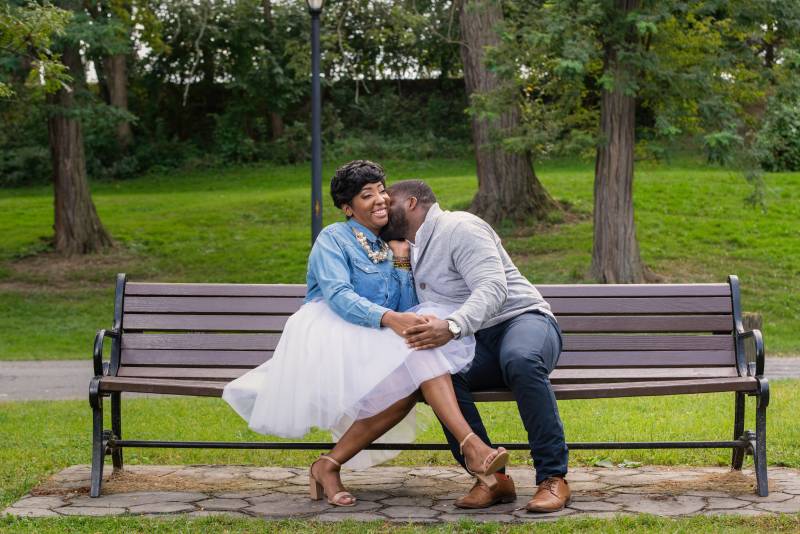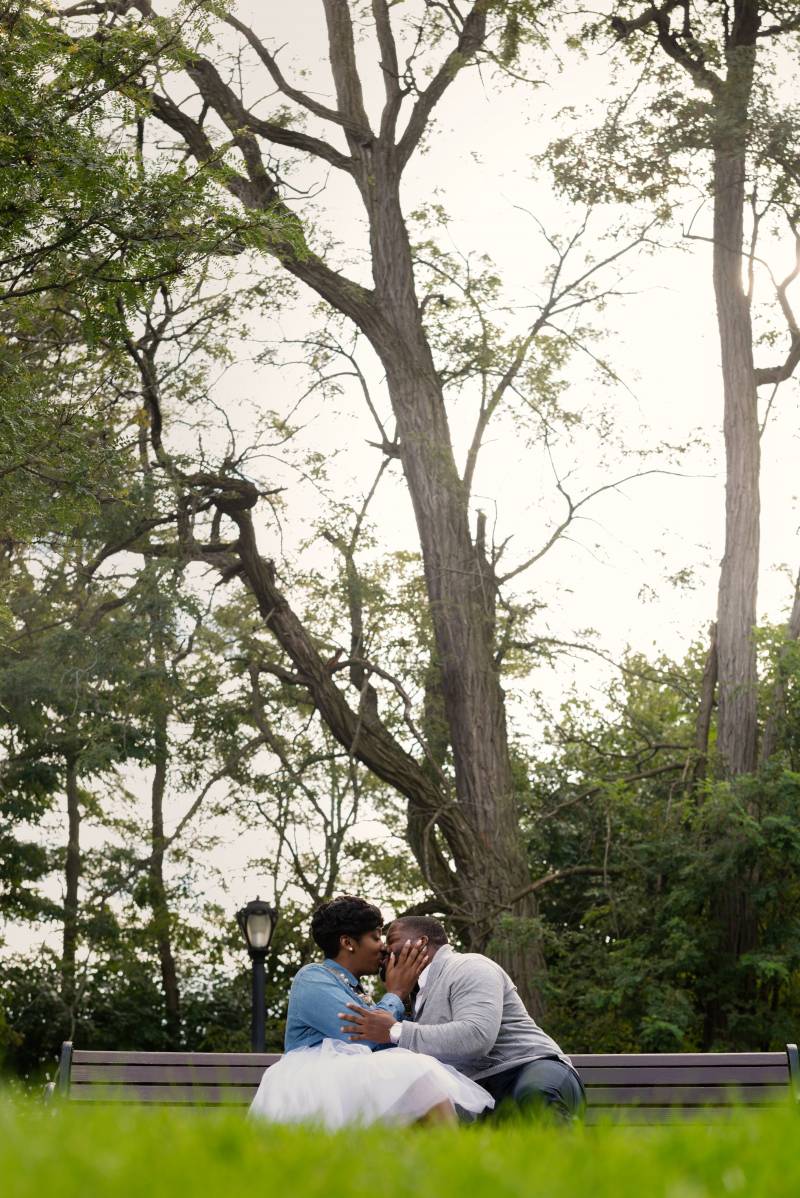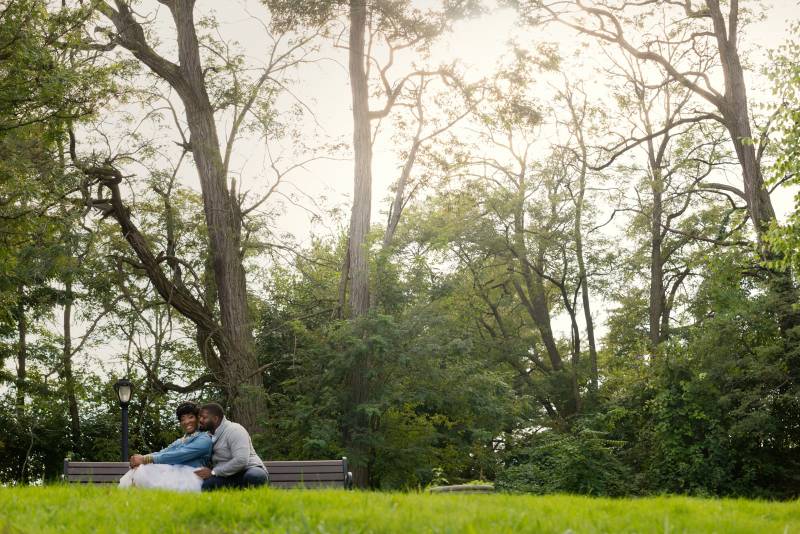 What are you most looking forward to about your wedding?
We are looking forward to making our family "official" and sharing our love among our closest family and friends. Also, seeing our daughters walk down the aisle as the flower girls is at the top of the list, this is their wedding too!
Have you started planning your wedding?
We are nearing the finish line, and getting more and more excited as we get closer to our wedding date. Just the excitement of seeing all of our planning come to fruition gives us butterflies.

Congratulations to the happy couple! We wish you a fruitful wedding and marriage.