Brittni was moving into the apartment complex and Emanuel turned out to be her next door neighbor. They ran into each other in the stairwell and made basic introductions. The first thing Brittni noticed about him was that he had a gorgeous smile. Imagine her surprise when she figured out that he lived directly across the hall! She ran in the house and told her sister Rhetta that she met the hottie across the hall and they gave him the nickname, "Neighbor Bae." A few days later, he happened to knock on Brittni's door and asked to use her phone because he had gone out the night before and left his in the taxi. They ended up chatting for three hours getting to know each other and as she listened to this handsome, charming man laugh, a surreal feeling settled over her. By the end of the conversation, she knew she was talking to her future husband. Obviously, Brittni was right because here they are today. Check out their sultry engagement session at the Stateview Hotel, captured by Jeffrey Williamson of Jeffrey Lynn Media Photography.
Bride's full name, age and occupation: Brittni DeSilva Peters, 31, Event Planner for Marriott & Salsa Dancer
Groom's full name, age and occupation: Emanuel O'Brien Beatty, 28, Business Analyst for Bank of America
Place of residence: Charlotte, North Carolina
Engagement Shoot Location: Stateview Hotel, Raleigh, North Carolina
Wedding date: November 16, 2019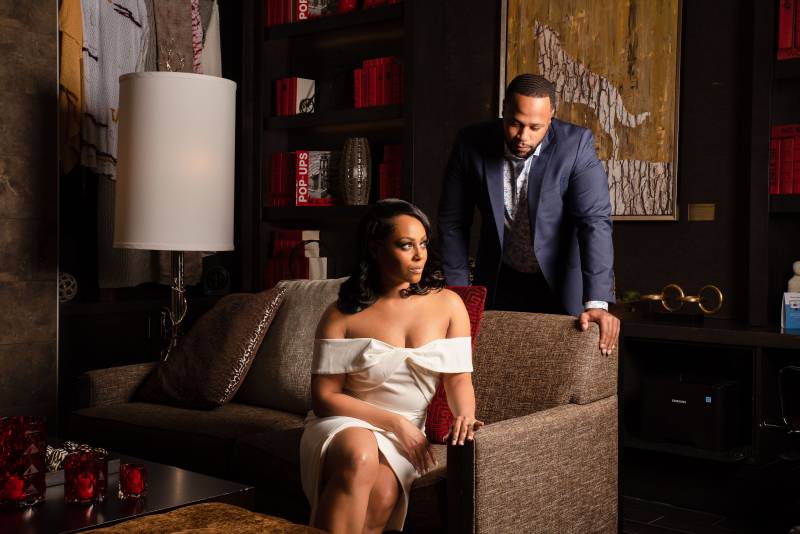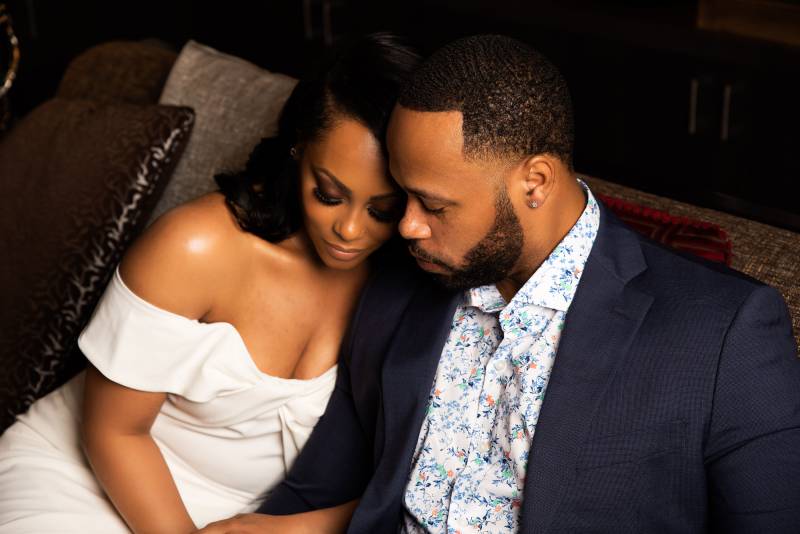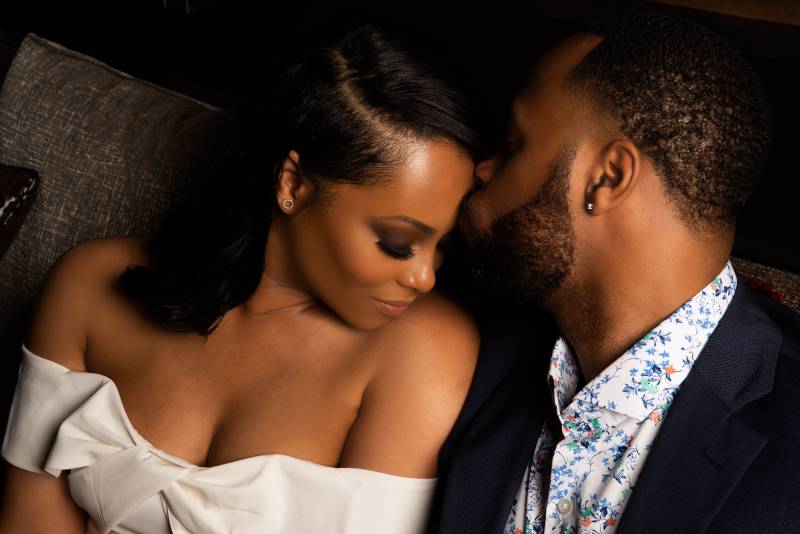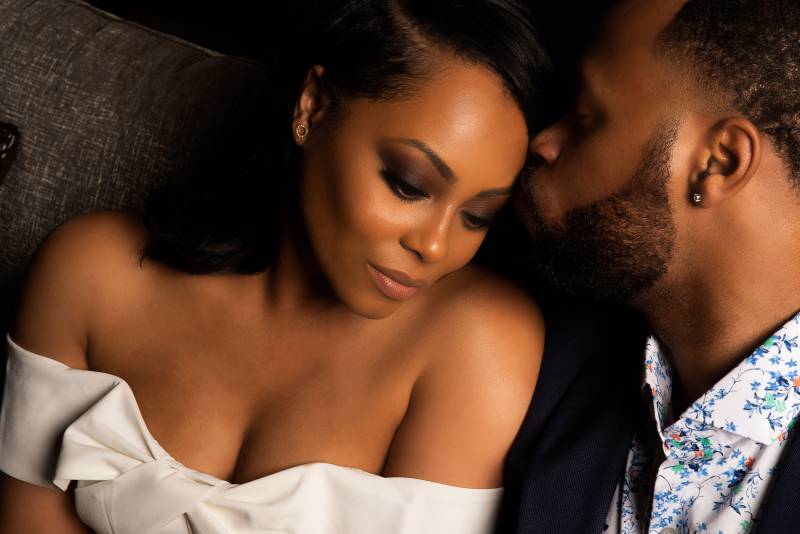 Engagement story:
Thanksgiving is my absolute favorite holiday. My Father and I used to plan the menu the two weeks leading up to the actual dinner. Since he passed in 2011, I've made it a priority to cook every year in his honor. This year, I was super excited to host both of our families for dinner in our new home. The night before was a disaster prep wise. I broke a glass and ended up cutting my foot. There was a small hole in the pan I was using for my candied yams, which I didn't notice until I heard the small hiss of the sauce dripping in the bottom of my oven.
Somehow, I managed to get everything done early and still had enough time to actually put some effort into my appearance. As our family joined hands and his sister Lisa finished blessing the food, I started turning around to explain the dishes to everyone. That's when I saw Emanuel getting on his knee with a purple box in his hand. Once I realized what was happening, I instantly broke out in a full-on Kim Kardashian ugly cry. I was so emotional that I didn't even hear him ask me to marry him. Finally, I managed to squeak out a, "Yes!" Unbeknownst to me, he had contacted my sister to get the entire proposal on video. Every time I watch it I notice a new detail. I will remember that day for the rest of my life.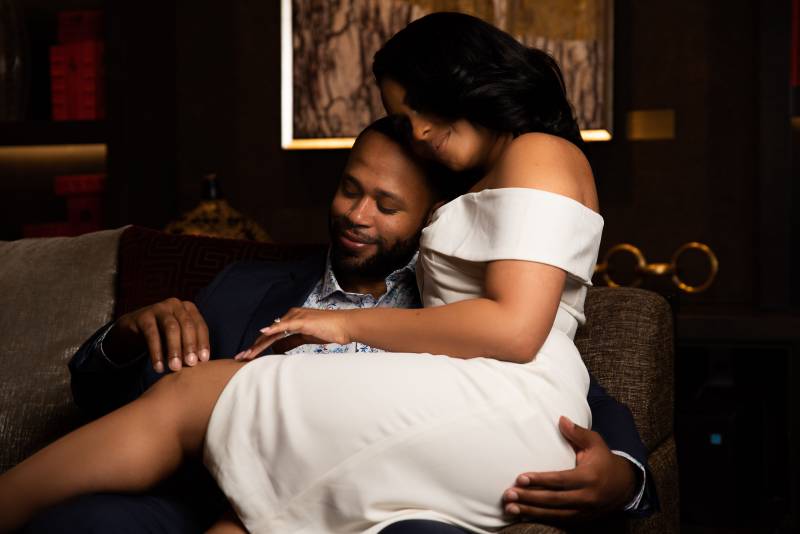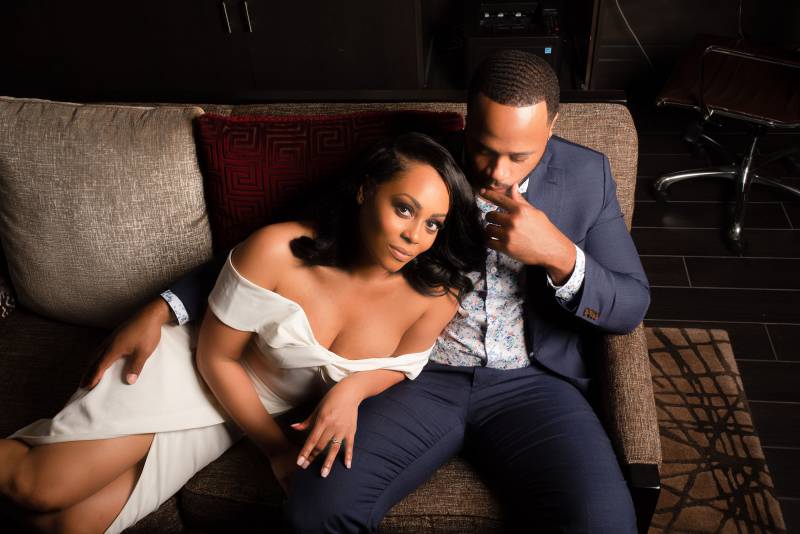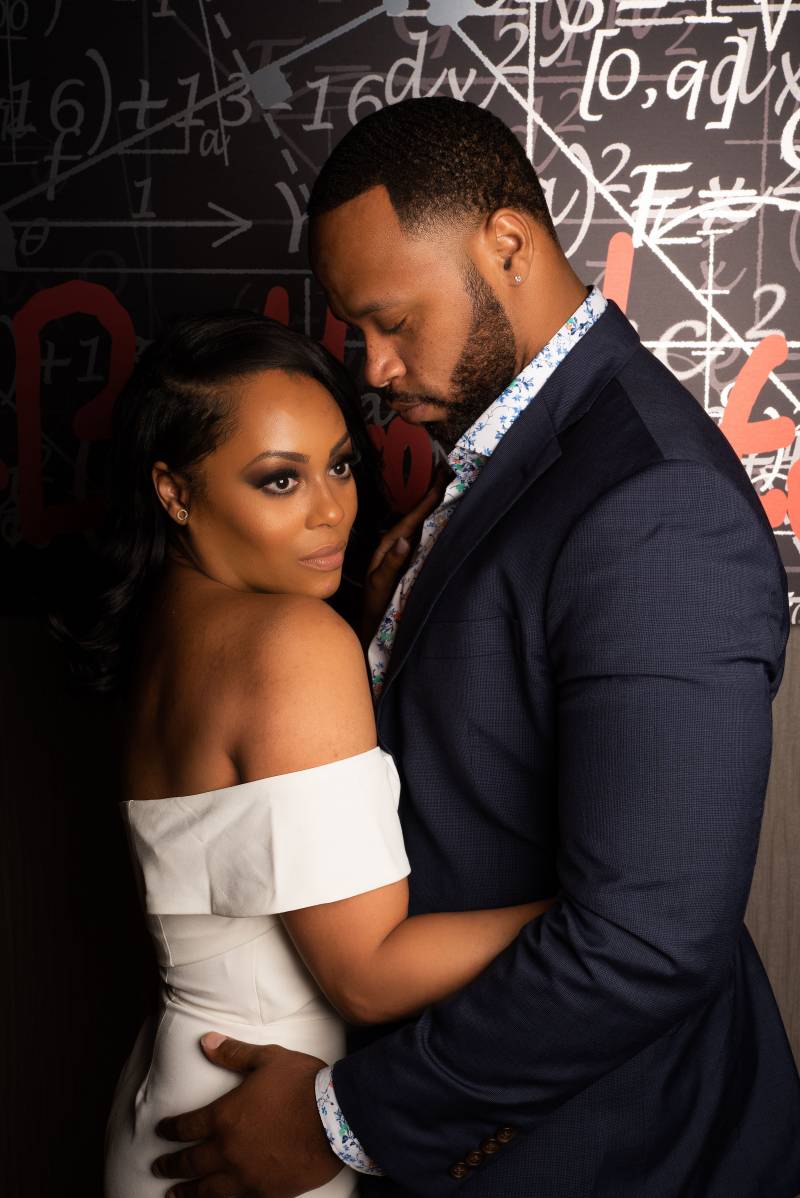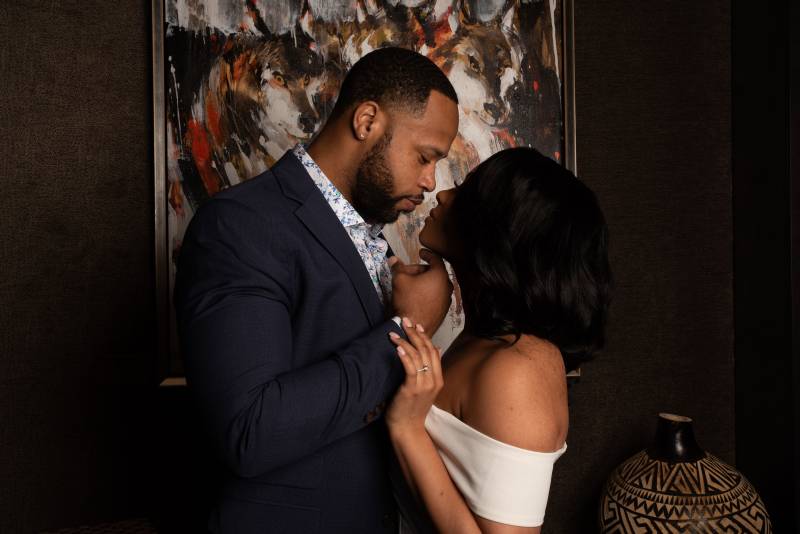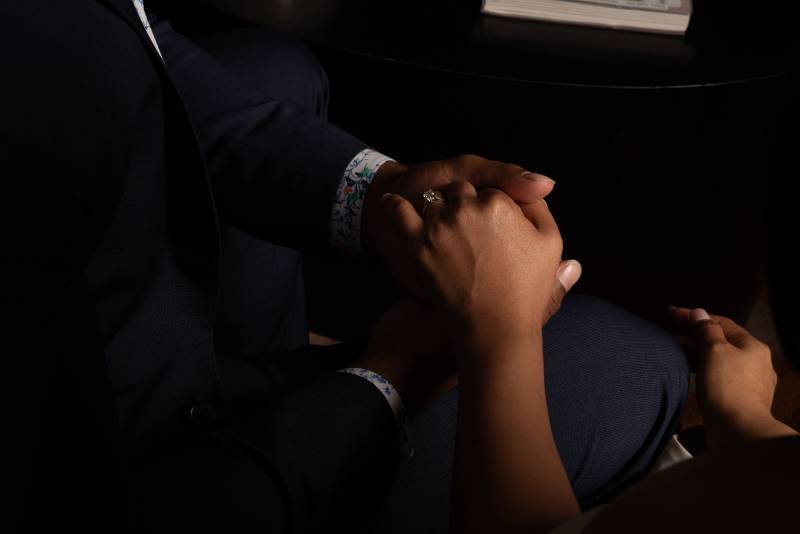 For the Groom: Walk us through the behind the scenes of creating this special day.
I wanted to propose to Brittni a few months before I actually popped the question, but understanding how family talk, I told no one. This was one of the hardest things to keep a secret. I did not tell any of my friends or family members until the week I decided I was going to propose.
Thanksgiving is one of Brittni's favorite holidays, and since we were hosting both of our families in our new home, I knew this would make the proposal even more special. I had planned to ask after the prayer was over, so when everyone opened their eyes, I would be down on one knee. Once the amens were said, it was time! I asked Brittni to marry me, and that has been one of the best days of my life.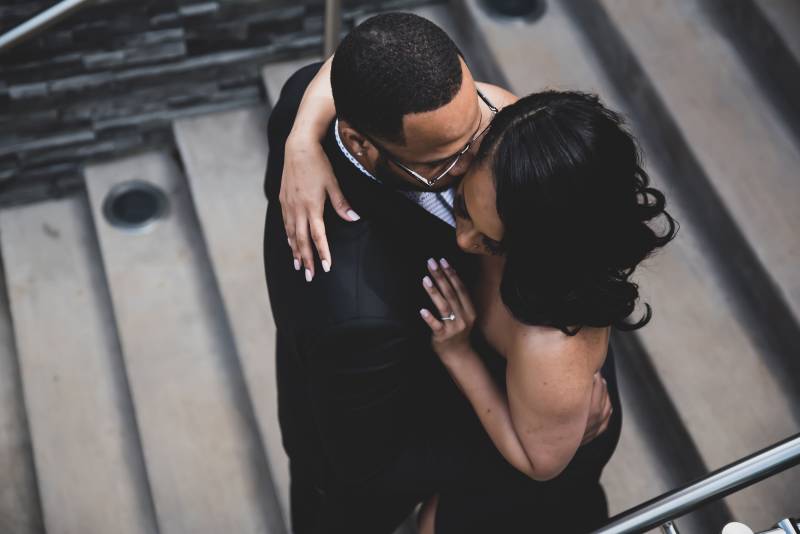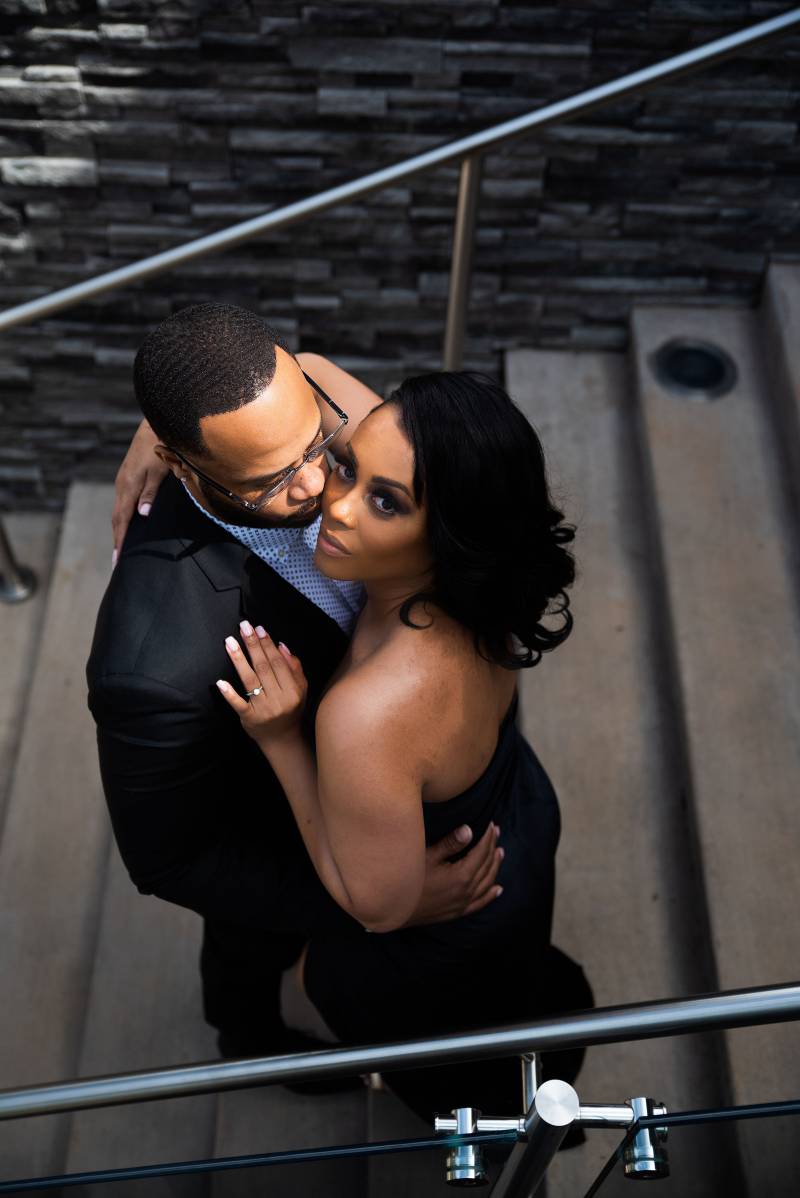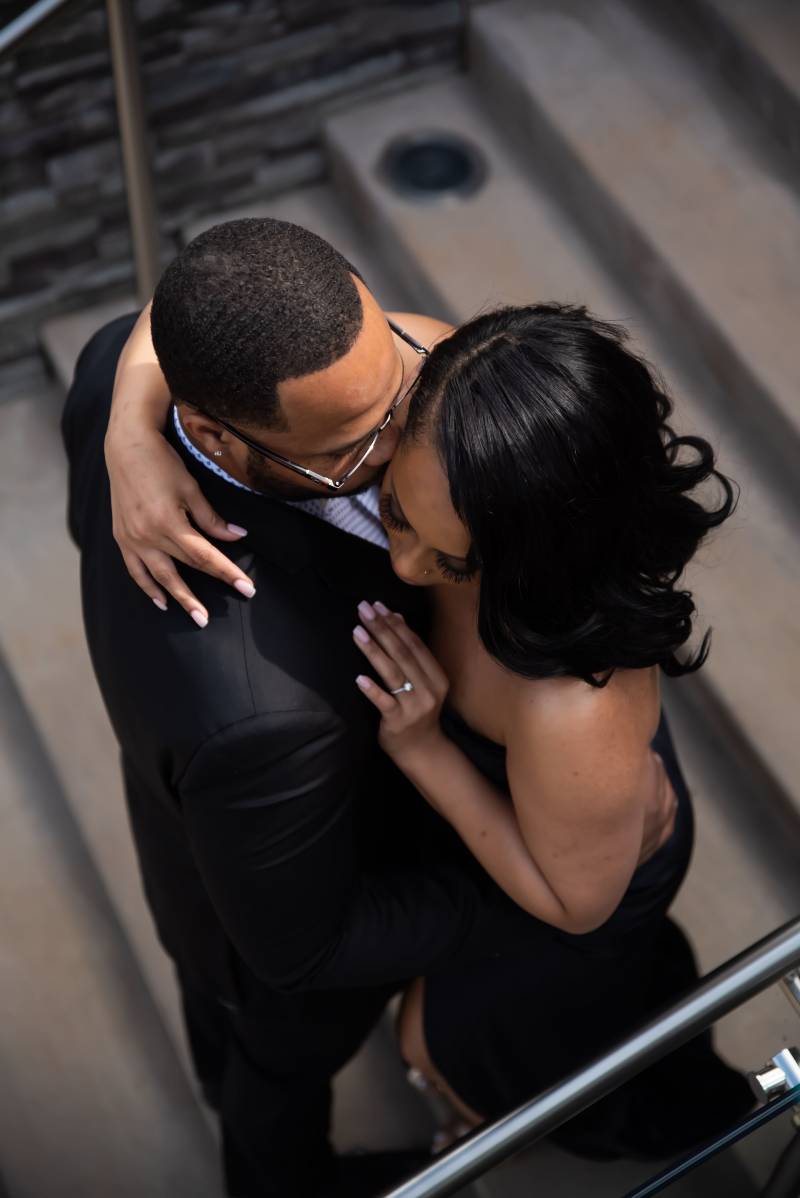 What makes your love special?
Bride: We balance each other out. As the eldest of three kids, I take my role as big sister and caretaker very seriously. I haven't always been able to just relax and enjoy the moment because I'm always running around making sure that everyone else is enjoying themselves. I tend to take myself a bit too seriously and don't really like doing things without a plan.
That changed to a certain extent once I became involved with Emanuel. Everything from his larger than life laugh to his grandiose outlook on life helps me to relax and live in the moment. Emanuel has opened my eyes to the endless possibilities of what I can accomplish in my life. He has taught me that it's OK to take chances and its OK to fail as long as you gave it your all. He has redefined my definition of success.
Groom: I've never had someone take care of me the way Bri does. She knows when my moods are off without me having to say anything. Nine times out of ten, she knows what I need before I can even say it. She's my biggest cheerleader. If I came to her tomorrow and said that I wanted to move a mountain, even if its physically impossible, Bri would put her sneakers on and say, "OK, baby lets go!" That kind of love is rare.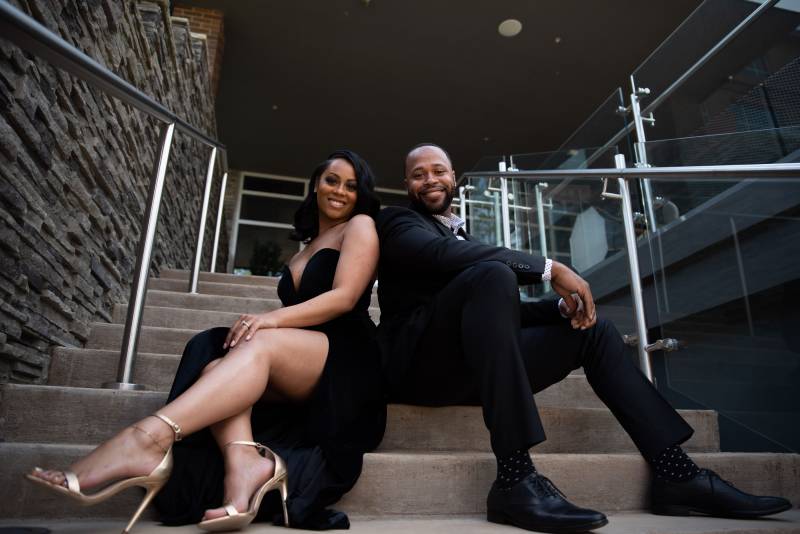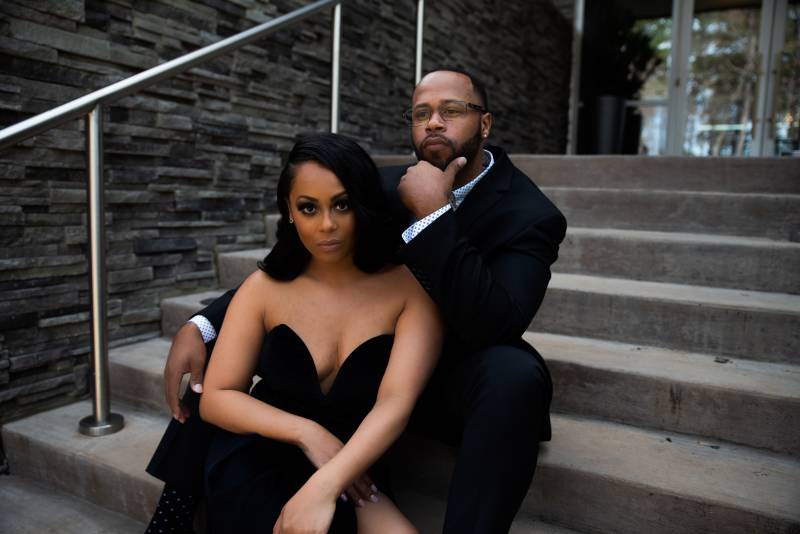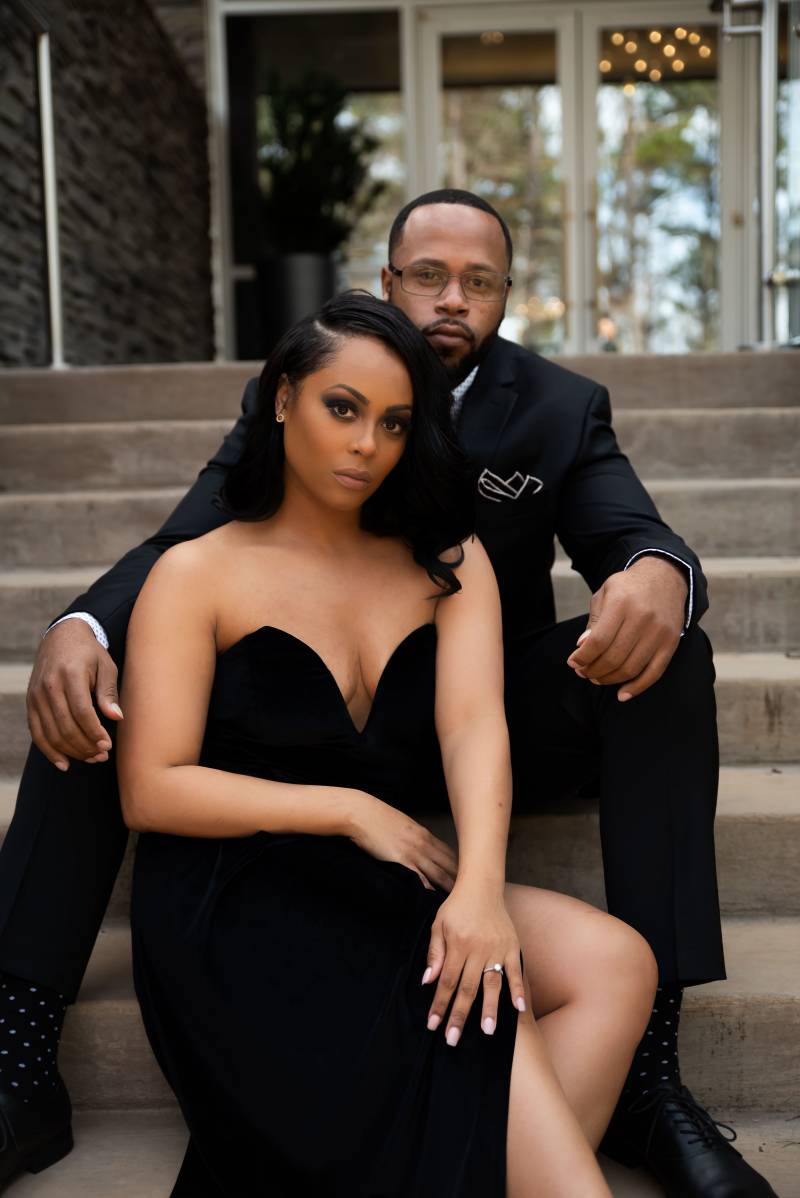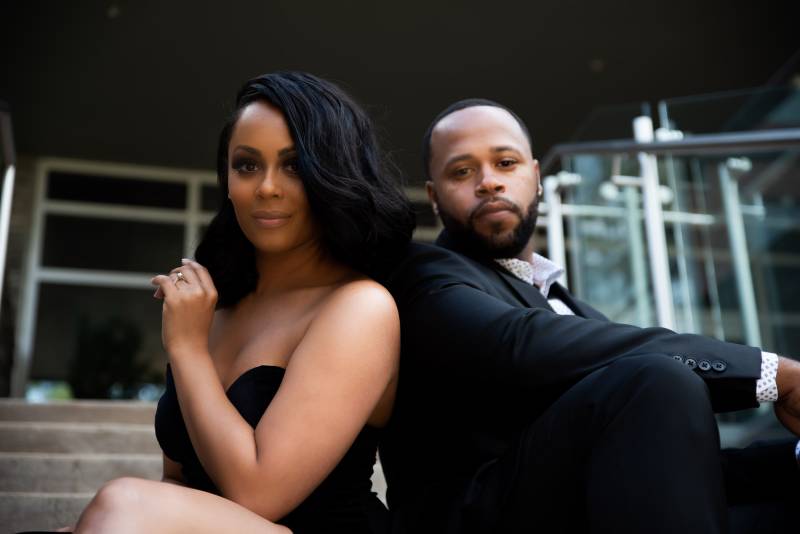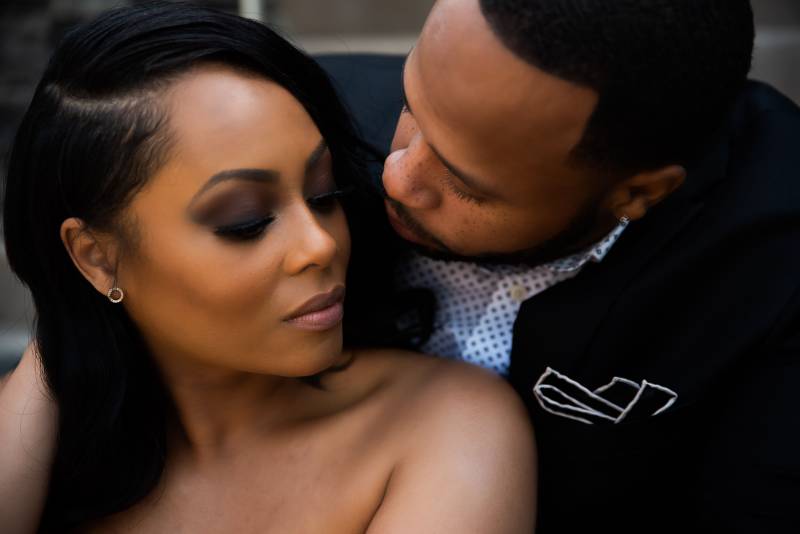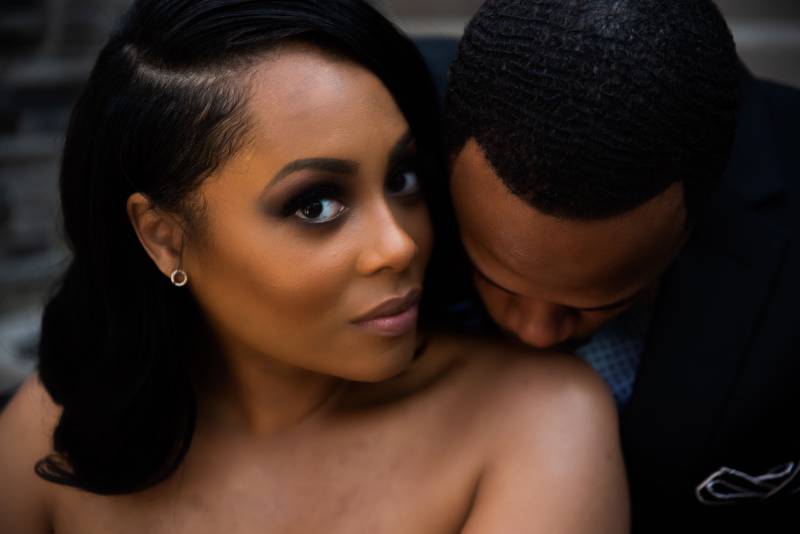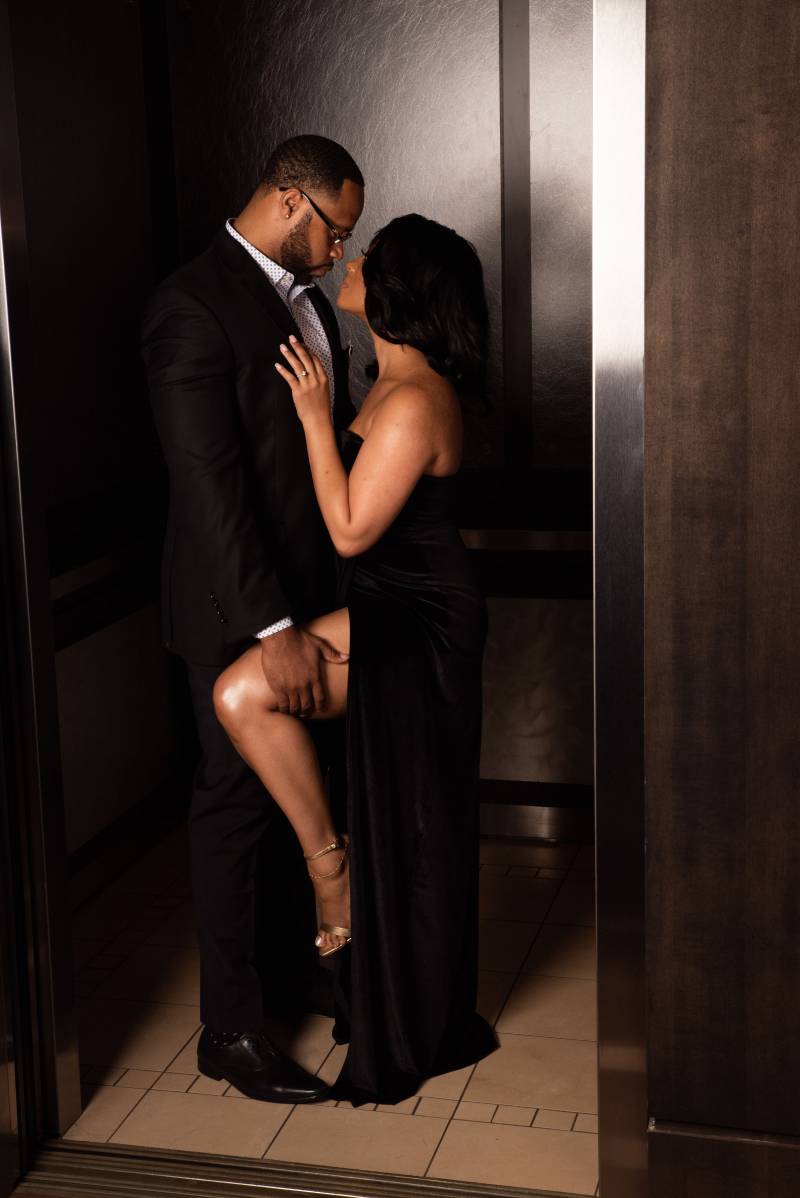 What was the theme of your shoot?
We really wanted to convey that we are a powerful black couple. So, for the shoot, we combined the love that we have for each other with the strength that we give each other every day
Were there any memorable moments during the shoot?
The entire shoot was memorable, really. Our photographer, Jeffrey, was amazing and he gave us gentle direction without over-directing. He really allowed our love to shine through while also playing the role of our personal "Hype Man." He was able to capture the way that Emanuel looks at me every day.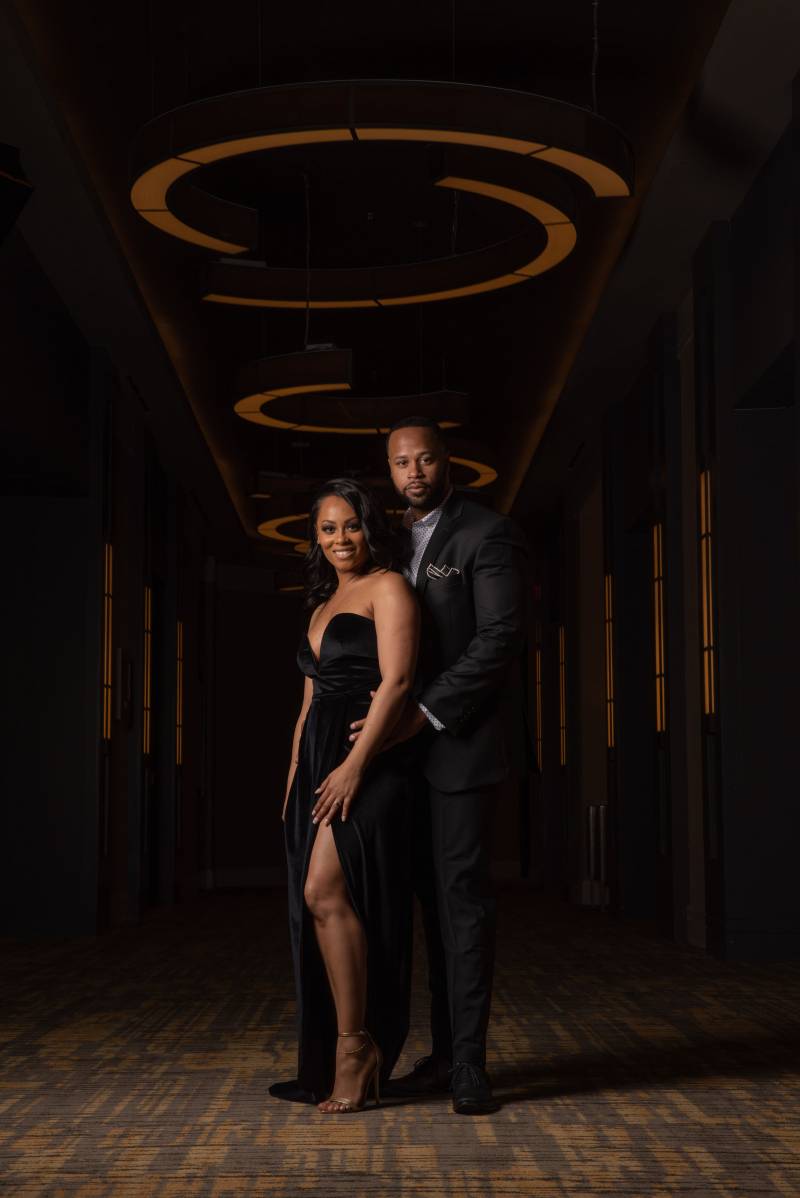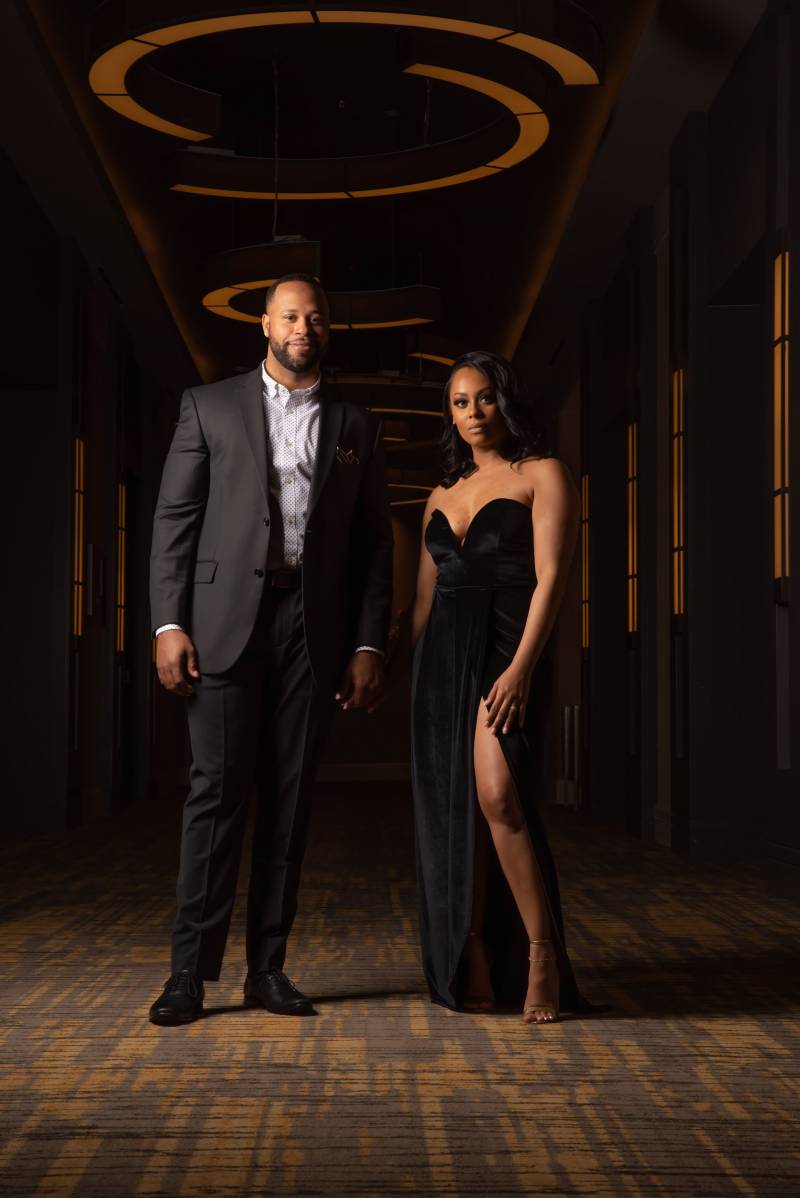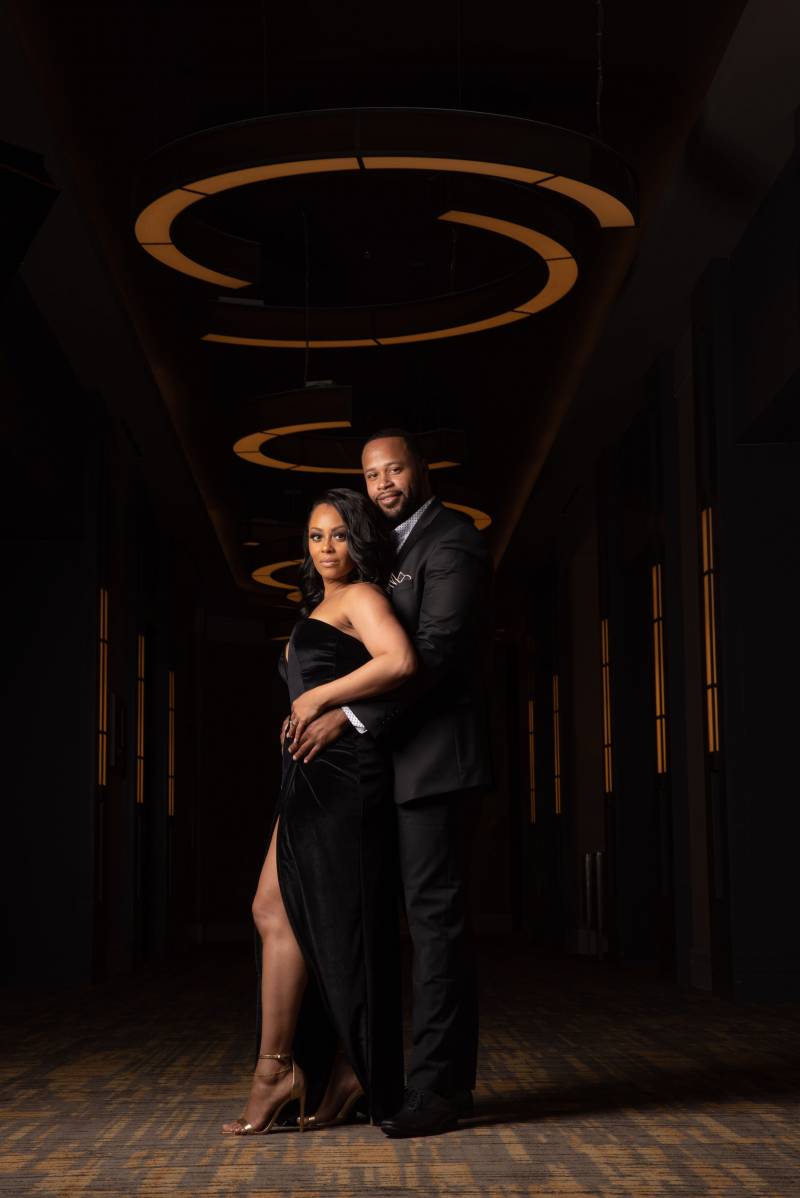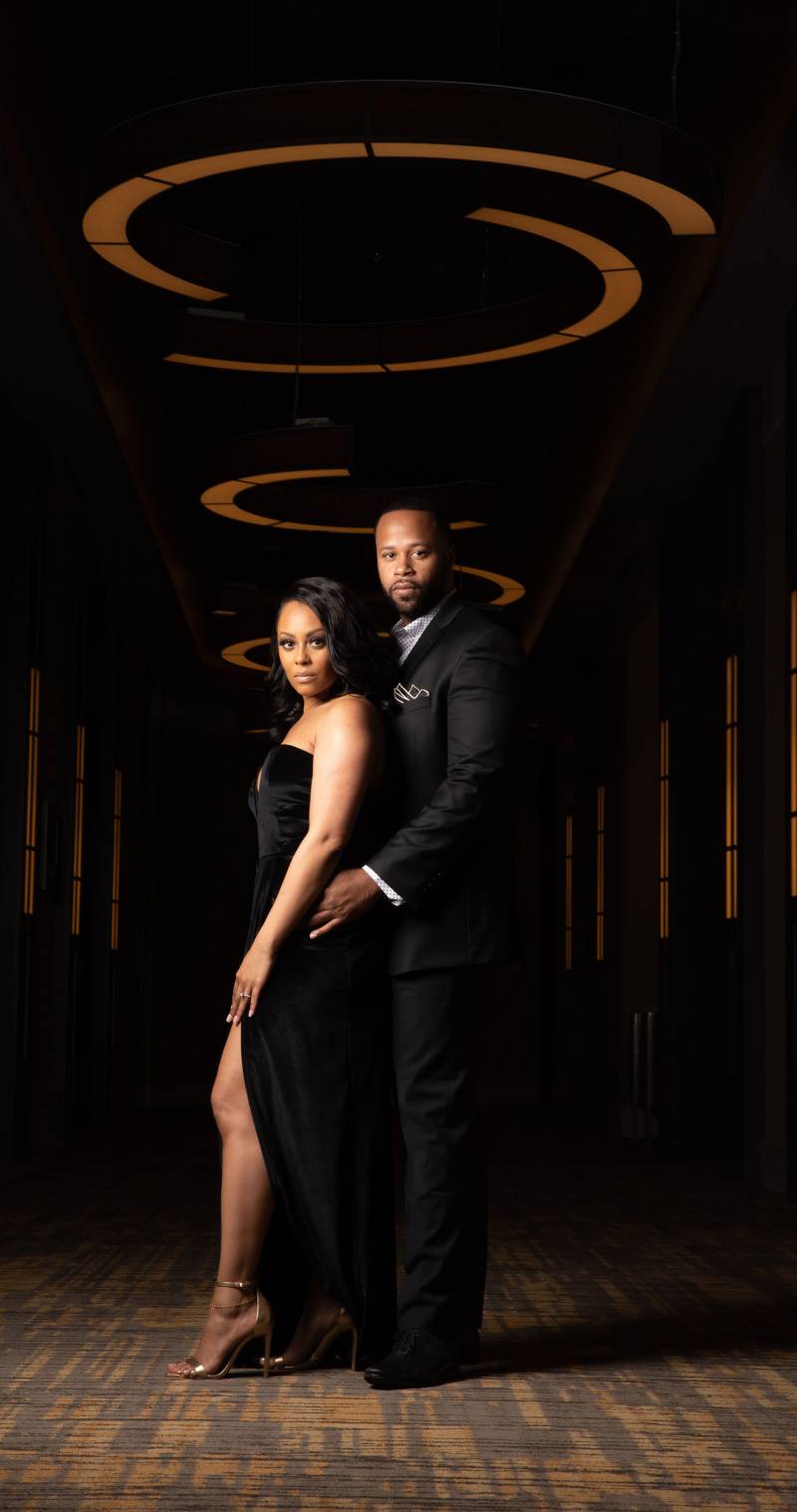 What are you most looking forward to about your wedding?
Bride: That moment when the doors open and Emanuel and I lock eyes before I walk down the aisle. We aren't doing a first look so this will be the first time we see each other.
Groom: Celebrating our love with all of our friends and family.
Have you started planning your wedding?
When Emanuel proposed on Thanksgiving, I began planning the wedding behind the scenes. I promised him that we wouldn't talk about anything wedding related until the new year because I wanted us to just able to enjoy being engaged without all of the added stress of planning right away. We set about three to four major goals each month and have made sure to check them off of our list. We have been on the same page about everything and it just reaffirms that we work well together
Congratulations to the happy couple! We wish you a fruitful marriage and many years of wedded bliss.