The year was 2007. Shaleka and Brandon first met at his brother's house. Shaleka's older brother had brought her along so he could play video games before their scheduled shopping trip. Upon arrival, Shaleka's brother placed her in a room with Brandon and told her he would get her after he finished playing the game. And that's when the pair hit it off! Brandon later hit Shaleka up on MySpace. Yes, MySpace. It was that long ago! Since then, Shaleka and Brandon have stuck it out through the end of their high school days and all of those rough college years. After 10 years going strong, Shaleka and Brandon decided to make their love official with a Bohemian chic wedding in Mexico. Check out their special day, captured by Garren Bunton from Foto Peligroso and Robert Brown from RJ Brown Photography.
Bride: Shaleka Boone, 26, Educator
Groom: Brandon Boone, 27, Freelancer and Entrepreneur
Place of residence: Austin, Texas
Wedding date: July 09, 2017
Wedding location: Casa Azul Profundo in Puerto Vallarta, Mexico
Wedding theme: Natural and Bohemian Chic
Honeymoon Destinations: Caye Caulker, Belize and Willemstad, Curacao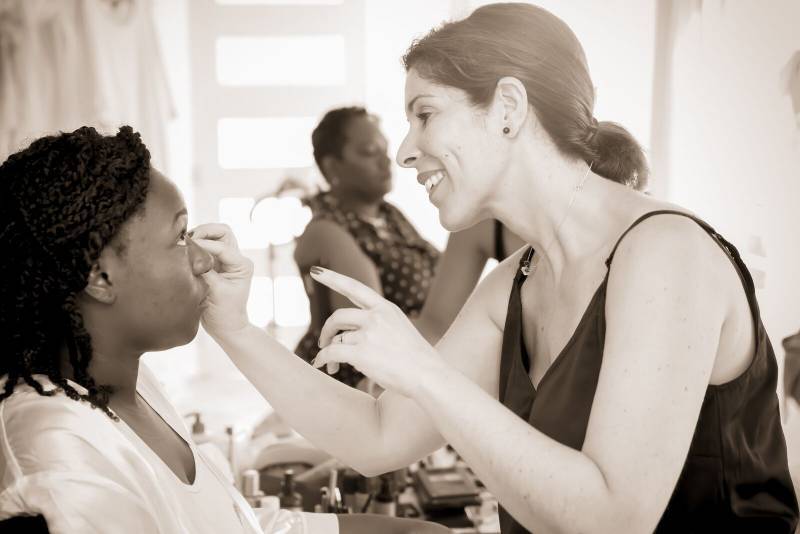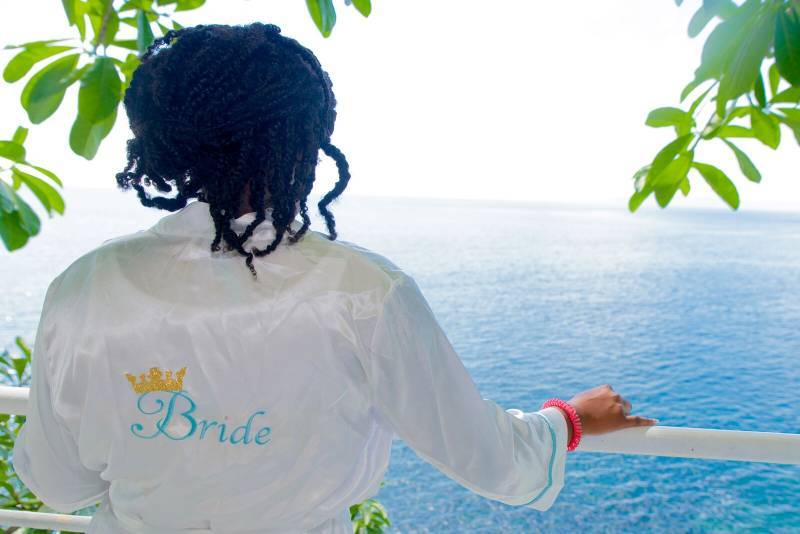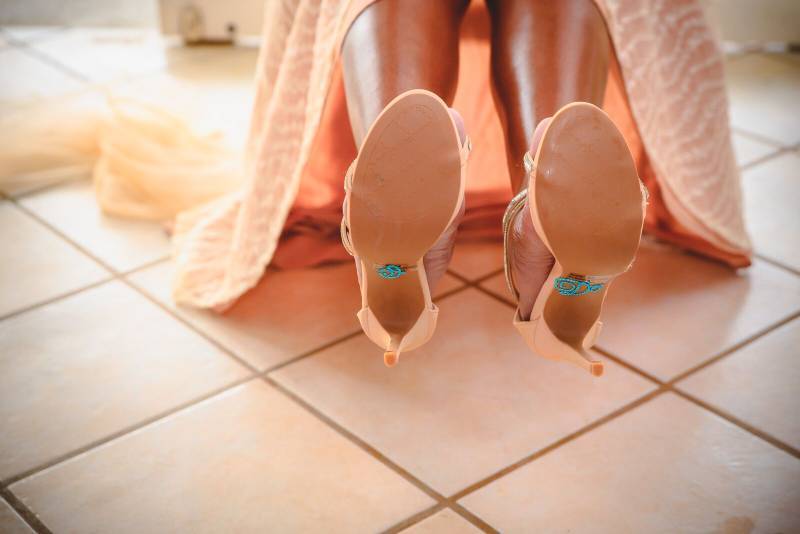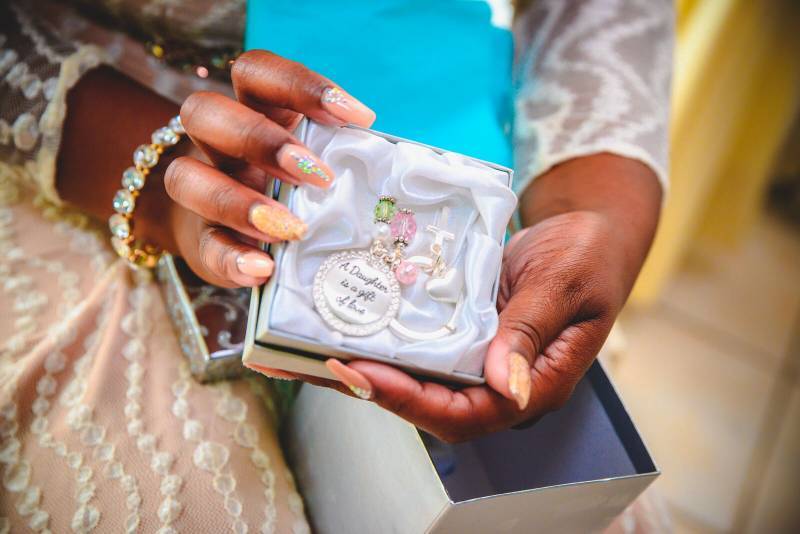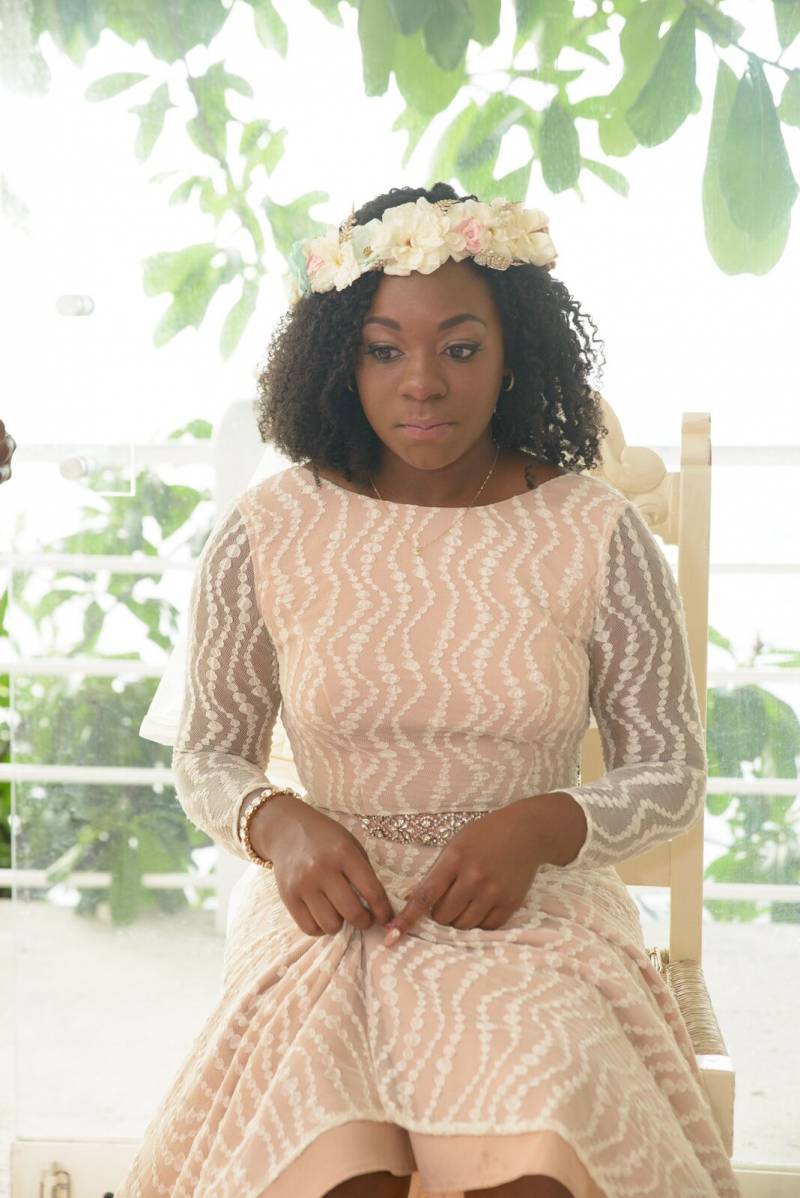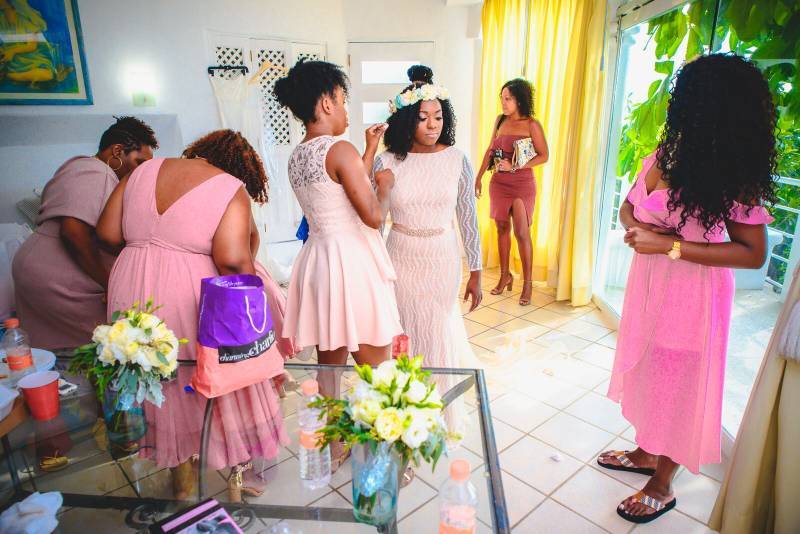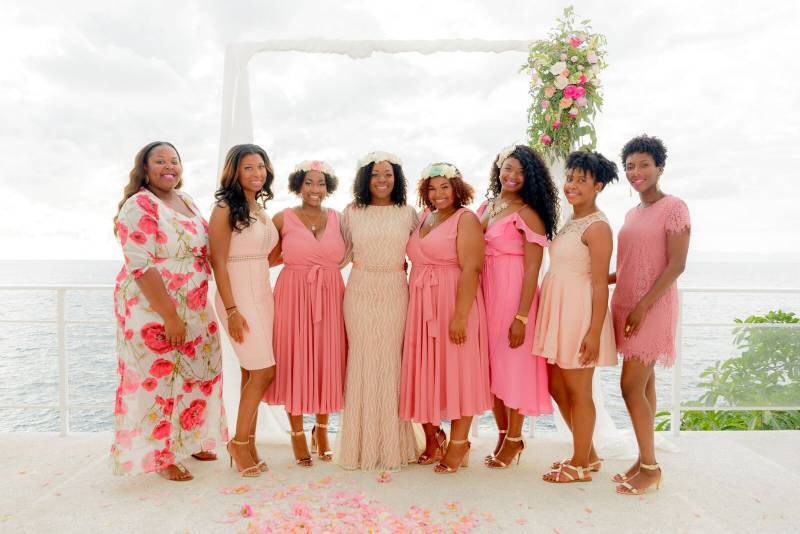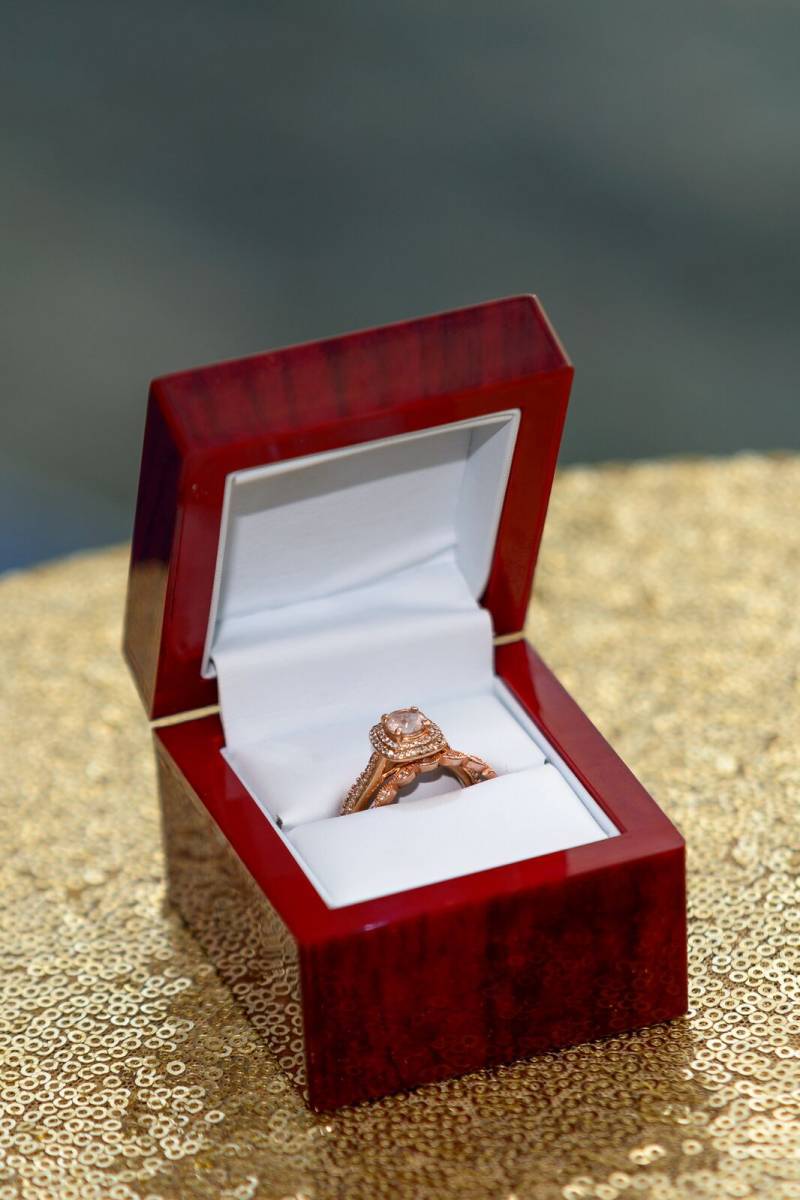 Engagement story:
He got me good. Well, Brandon started telling me in August to make sure my calendar was clear because we had to go home in December for a meeting with investors. So December 10th comes and I'm all ready to meet the investors. We get downtown, and I see little ballerinas dancing. So I'm like babe, "let's go look." Not knowing this was all for me, we go see the dancers performing in front of the stage, and I notice a young man singing and playing the piano on stage with Brandon's sister holding the microphone. At this point Brandon
grabs my hand and walks me up to the stage. As we get on stage, all of our family and friends come out of a nearby door and
become our stage audience. So on that stage, in the middle of downtown Shreveport, Louisiana, the love of my life asked me to marry him.
What makes your love special?
We've literally grown up together. We are best friends and I'm not just saying that to be cliche. Many people are surprised because most of the time our interactions are like old friends. We crack jokes on each other, wrestle, laugh, and hangout without missing a beat. We don't expect each other to change to meet the other's wants. We respect each other just the way we are and develop together.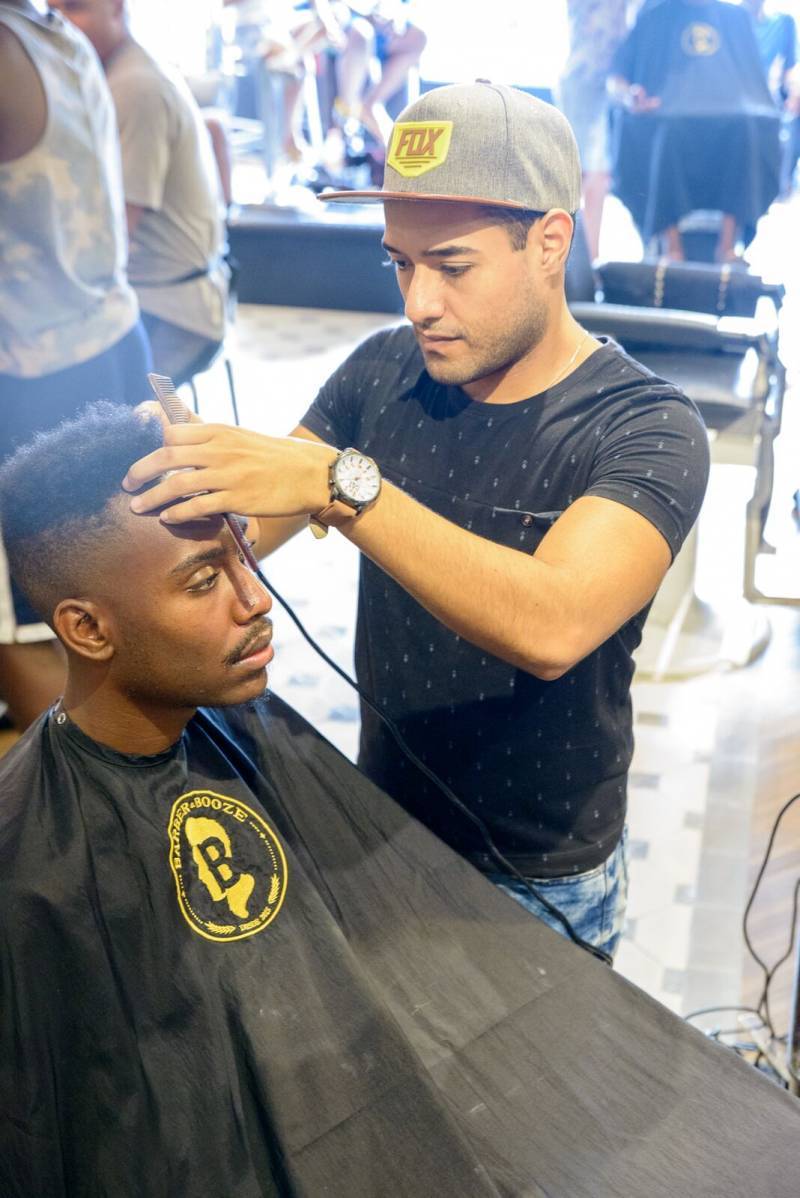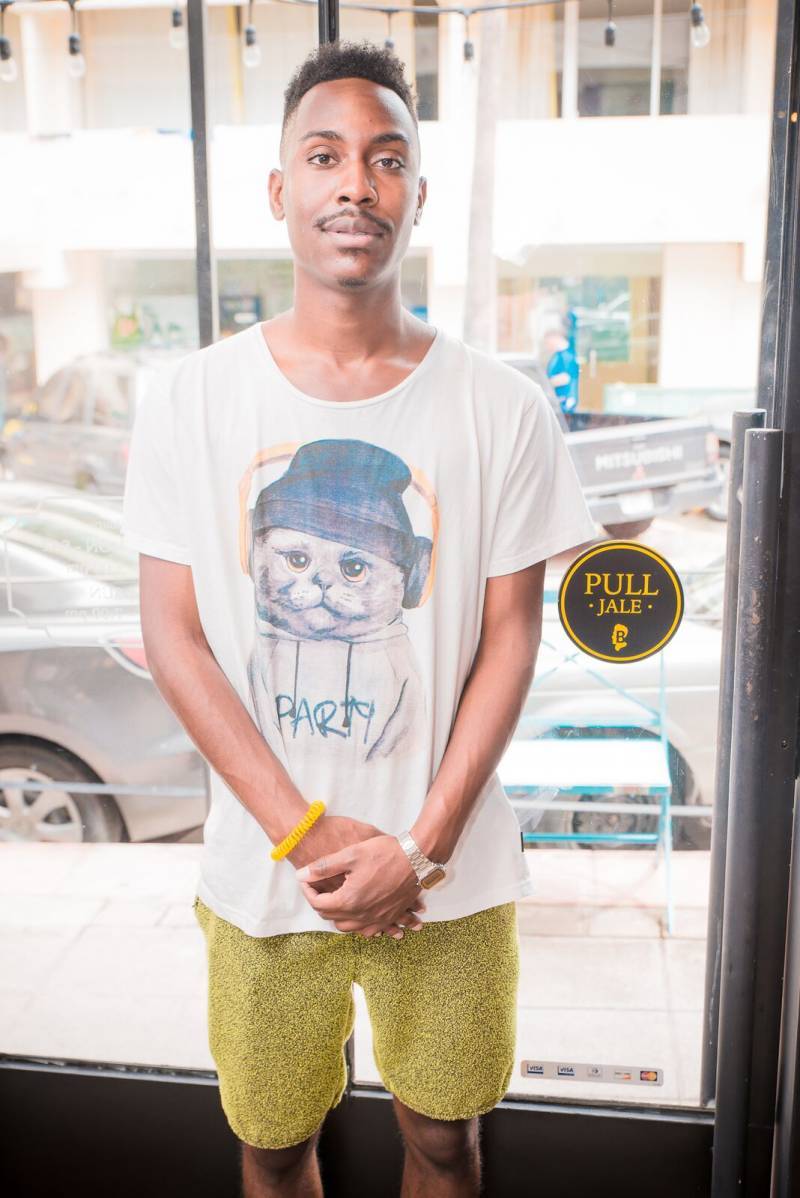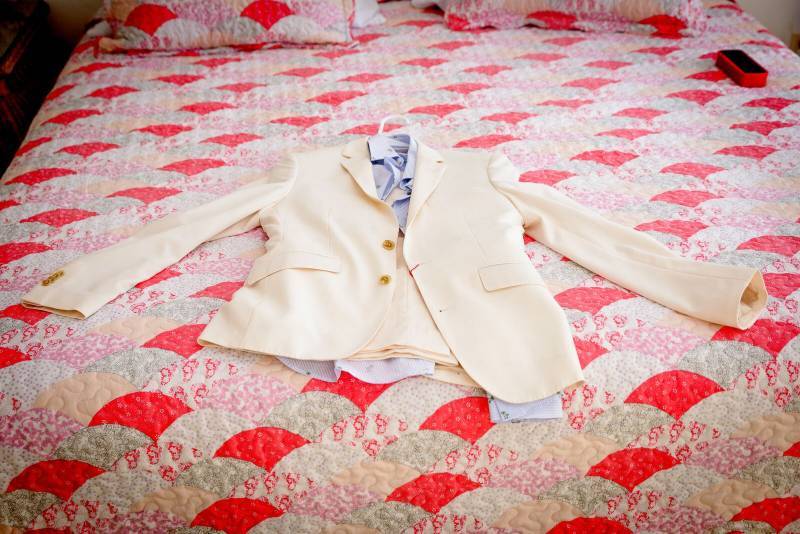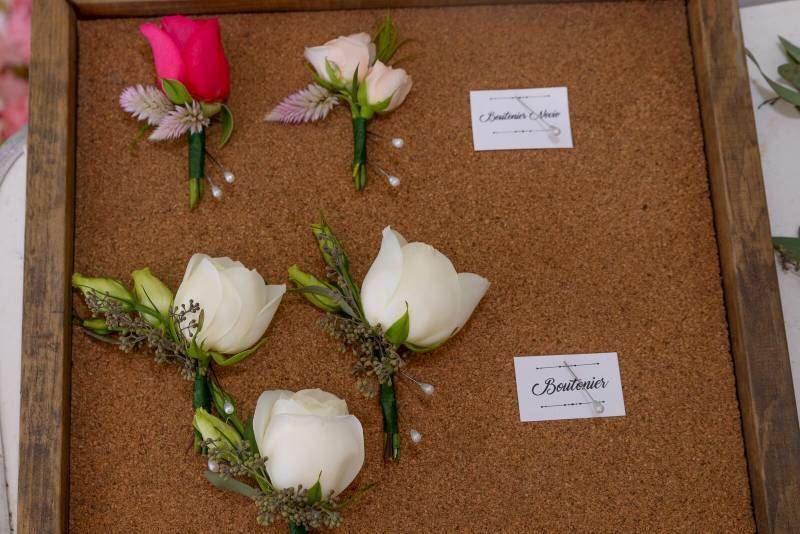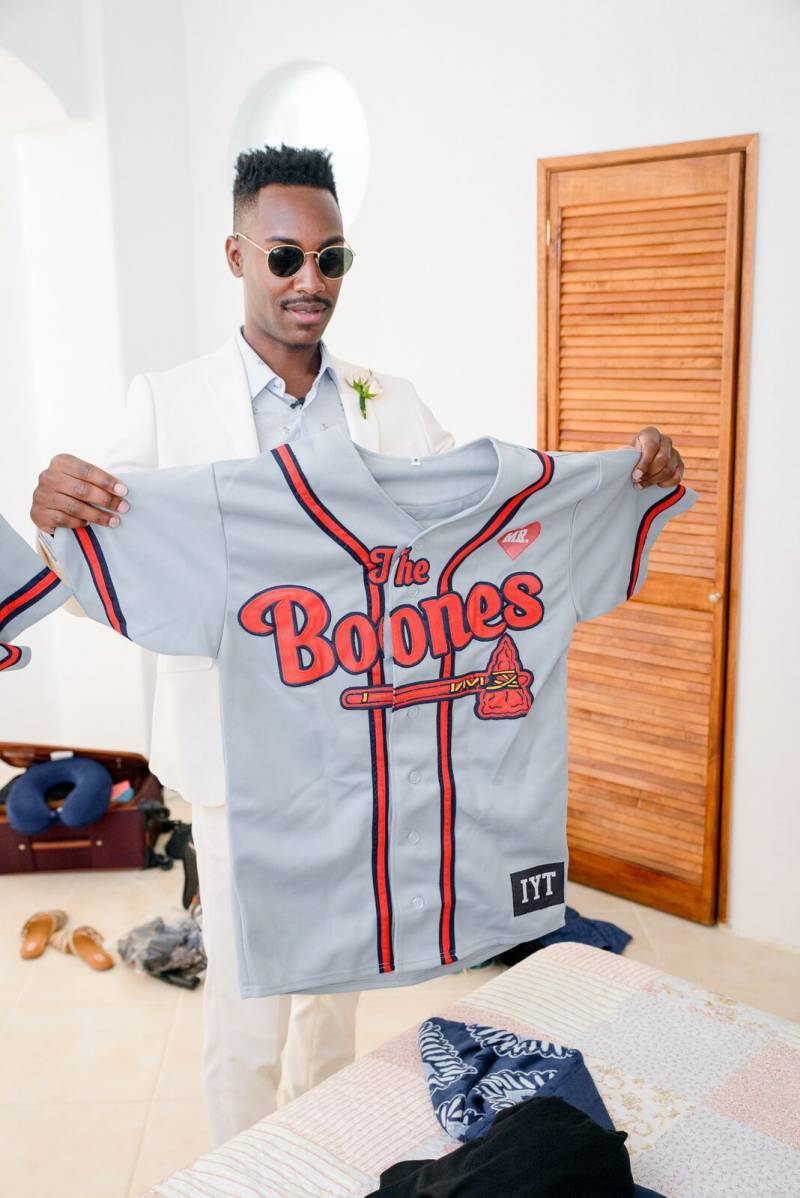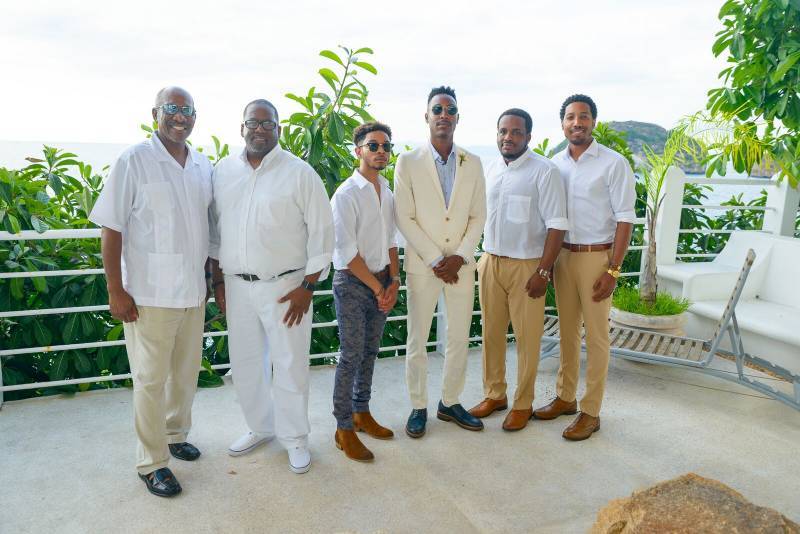 From the bride:
I had a pretty low stress wedding preparation and day. I was a Pinterest bride, so I knew everything I wanted before he even proposed. I am also pretty simple and low maintenance, so the only stressful part about our wedding was the quick turn around from an engagement in December 2016 to a wedding in July 2017. My wedding day was amazing! We started the morning by having breakfast with all of our family and friends. At this point the men went off to get haircuts and explore the city. The women stayed at the house for yoga and massages.
The ceremony went by flawlessly and the weather was perfect. The DJ somehow had the music for dinner, but not for the reception. The vibe was going down until my husband and his best friend took over the DJ booth and made the reception lit. The night ended with a freestyle contest and most of our guests jumping in the pool with their clothes on. It doesn't get any better than that.

From the groom:
I would say my experience was great! I didn't know what to expect because as a male, I never really thought about "my big day" or the process behind it. Once I proposed, everything really just fell into place. I knew Shaleka was pretty sure on what she wanted for the wedding, so I just took over the travel arrangements and honeymoon planning. I'm a travel hacker, so I spent a lot time trying to figure out how to get everyone to Mexico for the least amount as possible.
I couldn't feel any better on my wedding day. Family and my closest friends surrounded me. I'll admit, I was a little nervous waking that morning, but everything turned out perfectly. God truly blessed us with a beautiful wedding.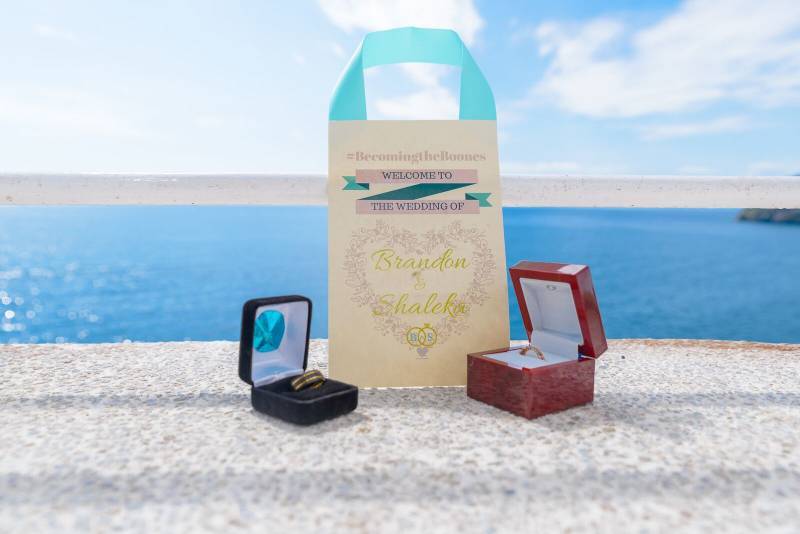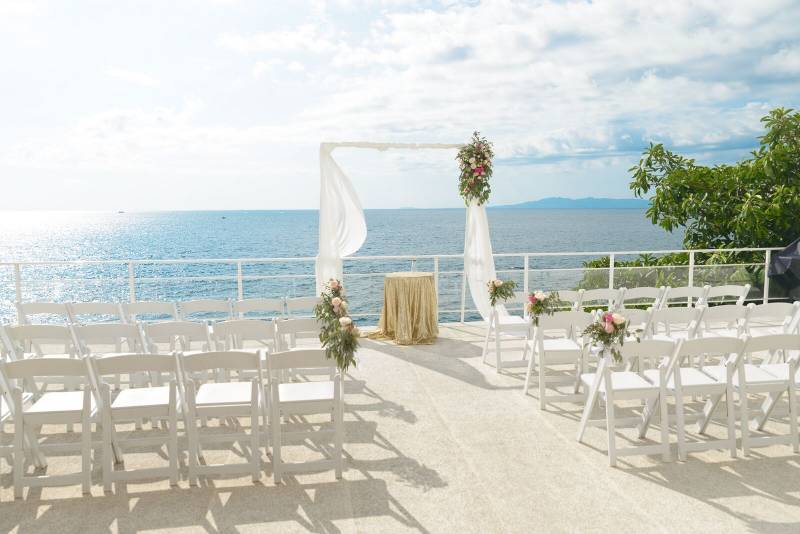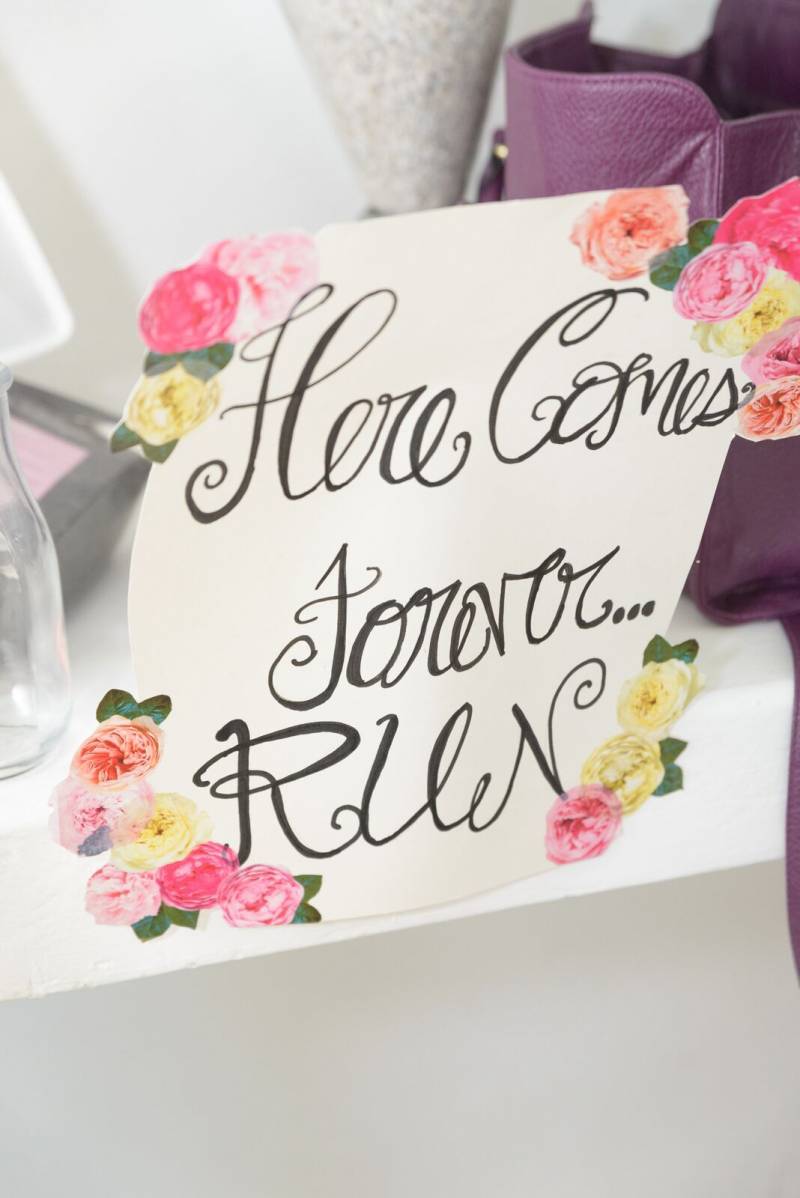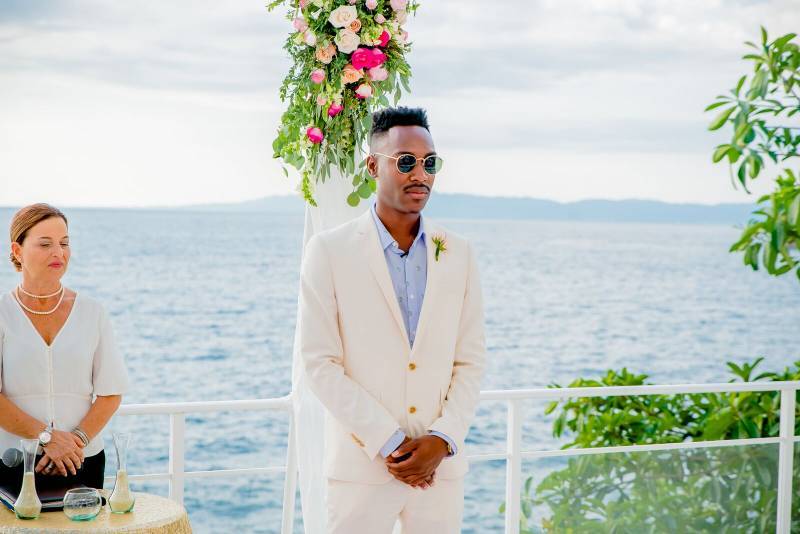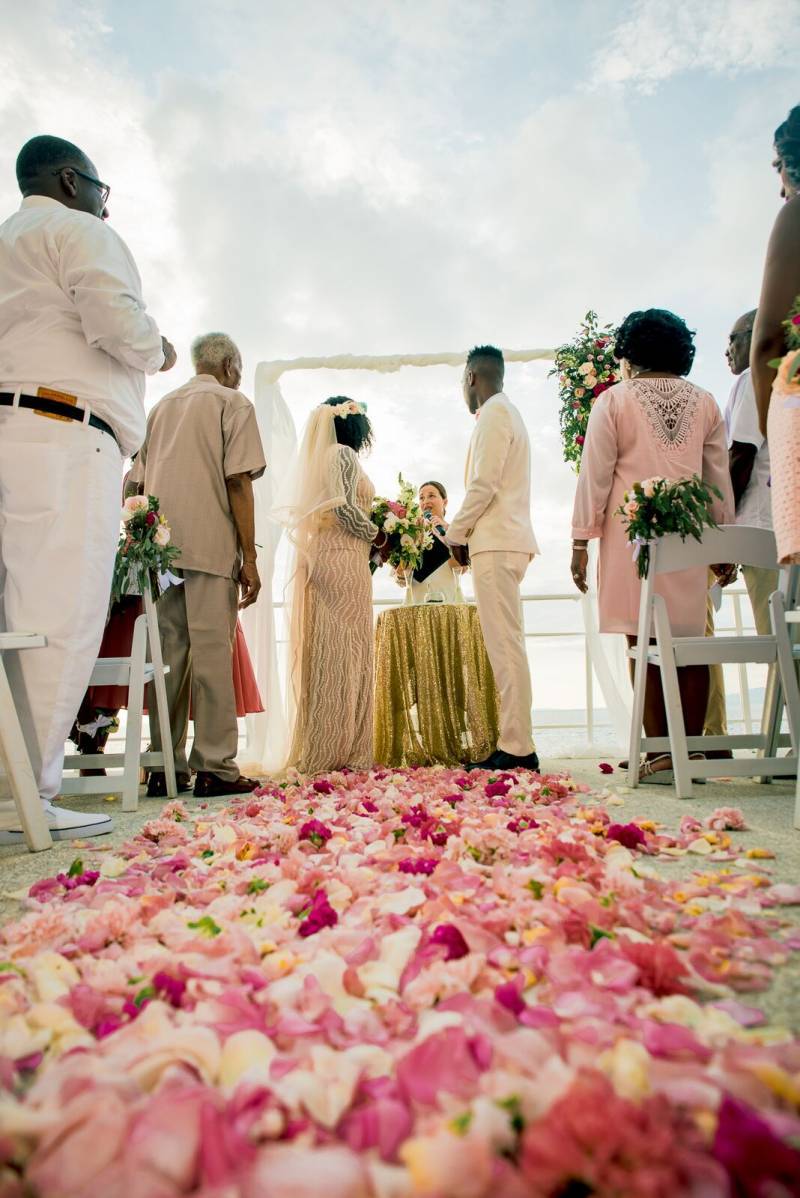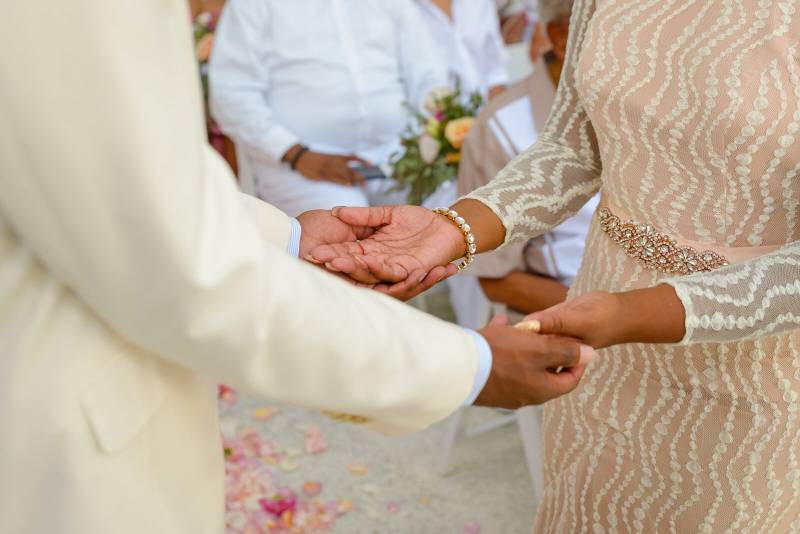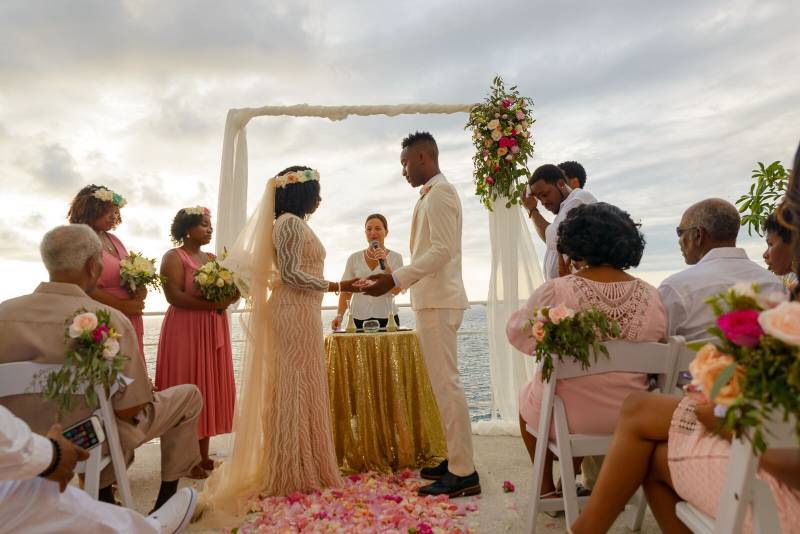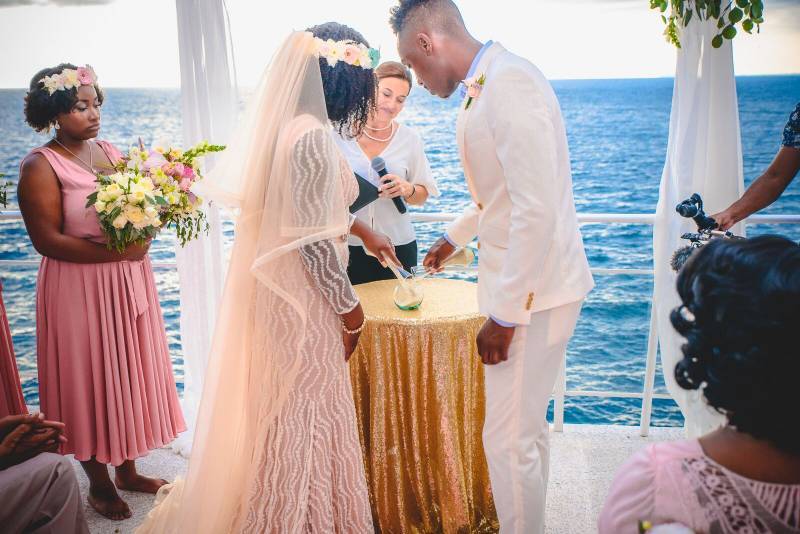 Favorite wedding detail:
The scenery. I will never forget the amazing backdrop of Mexico and the feeling of having so many people we love there.

What are you most looking forward to as a married couple?
We are looking forward to going through life together and seeing each other grow to the next level.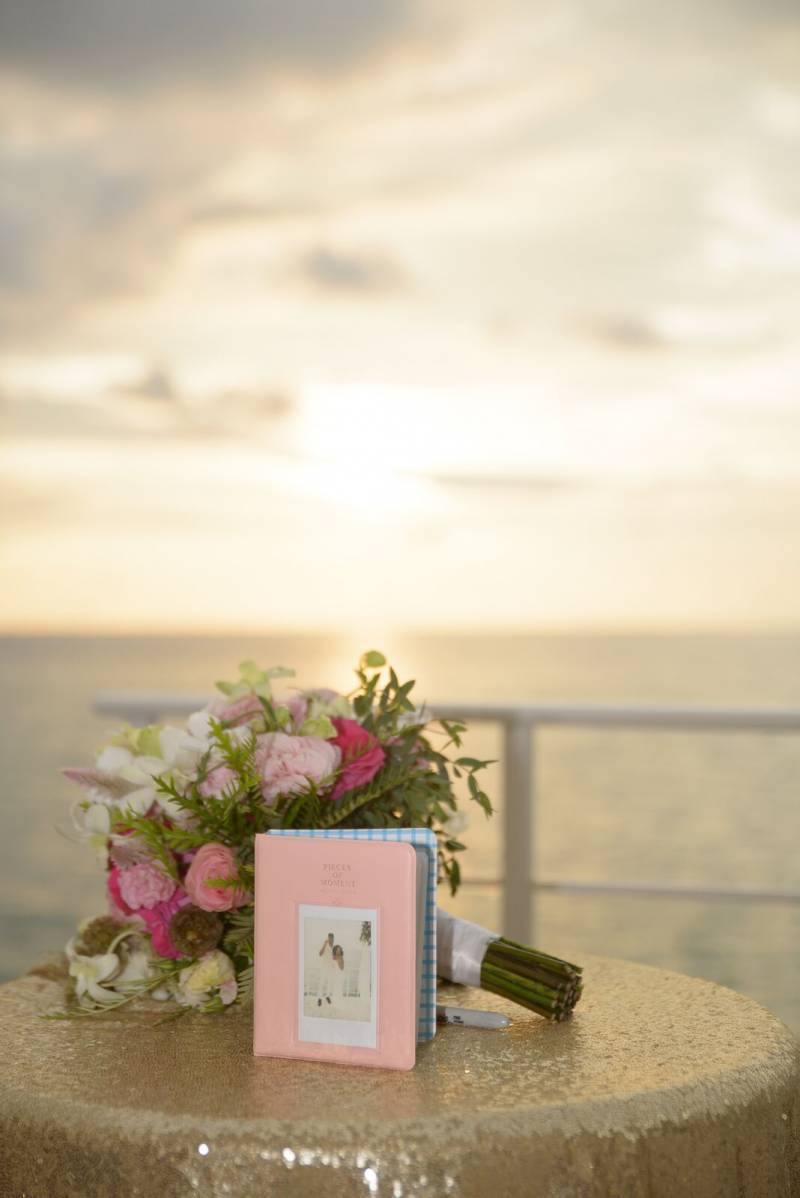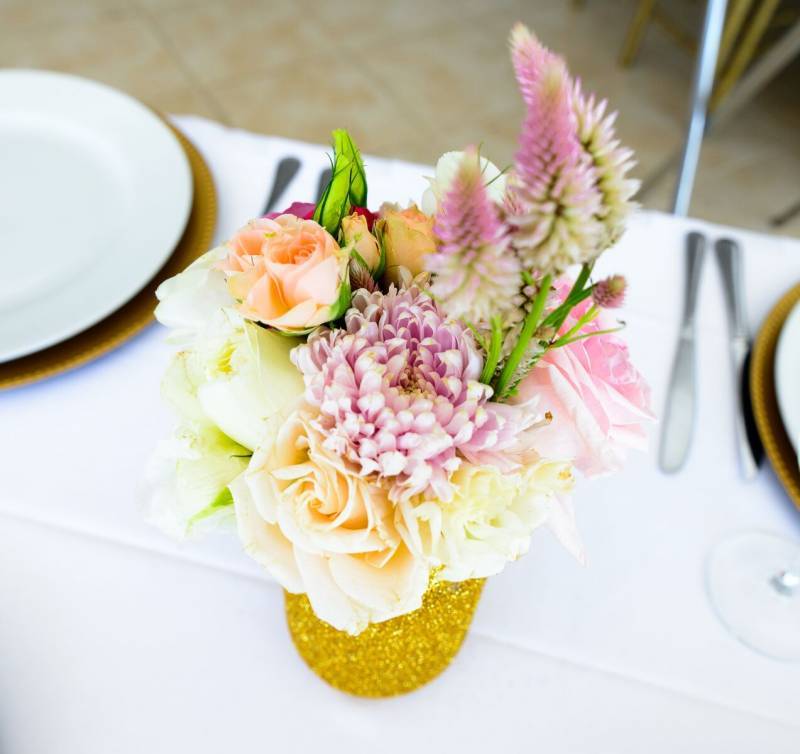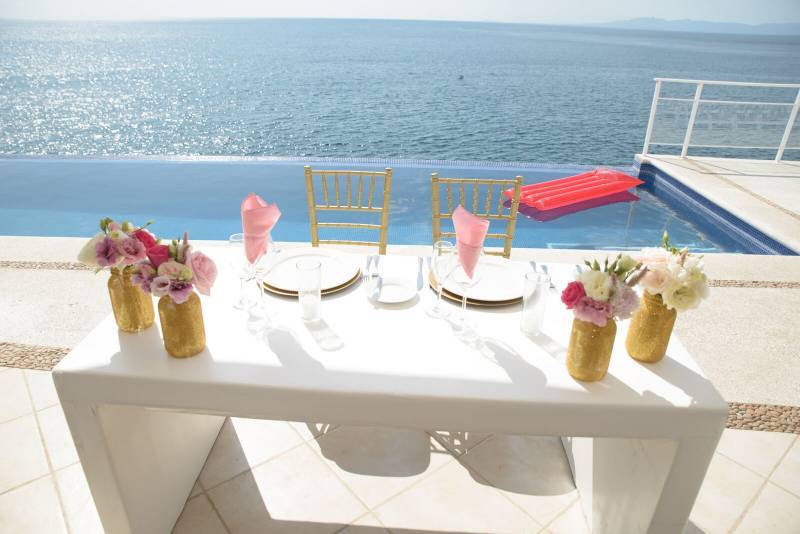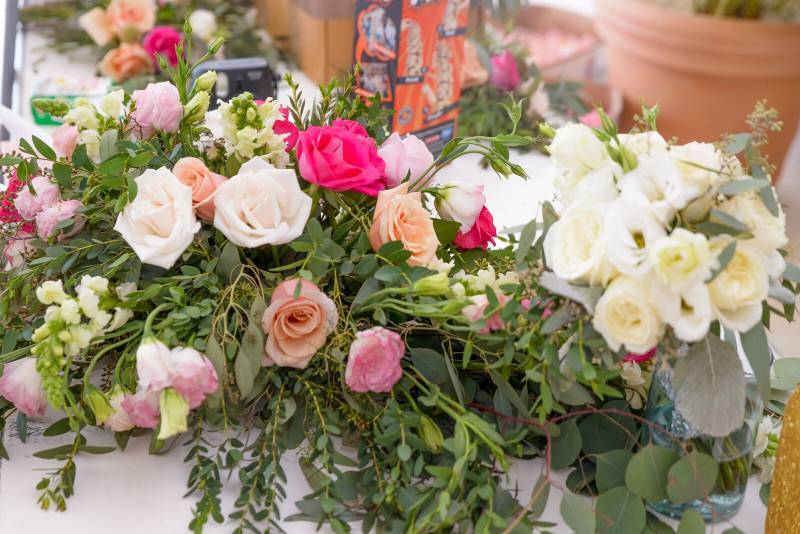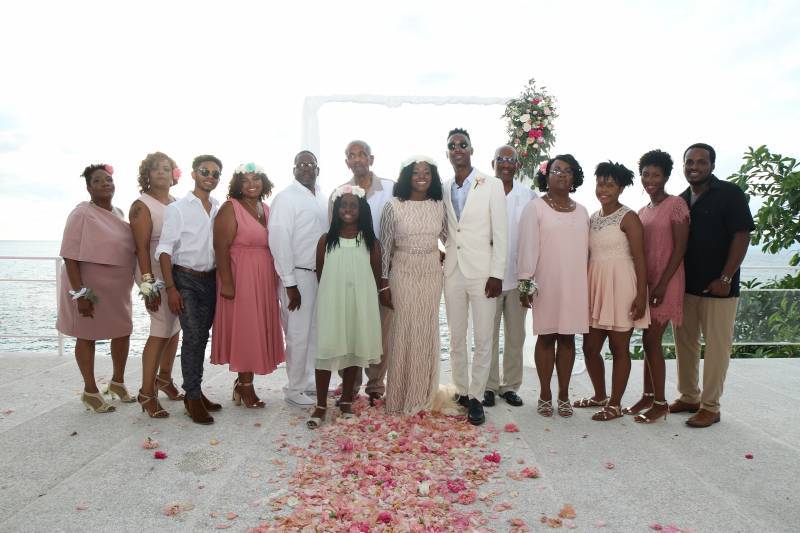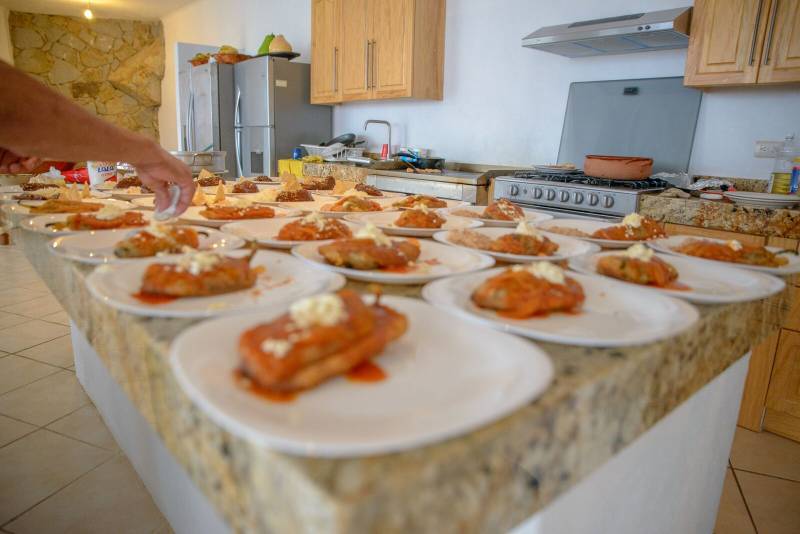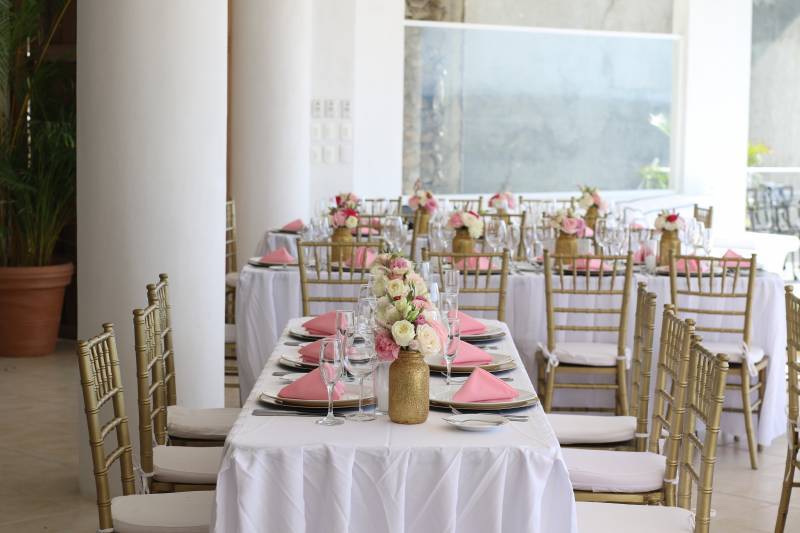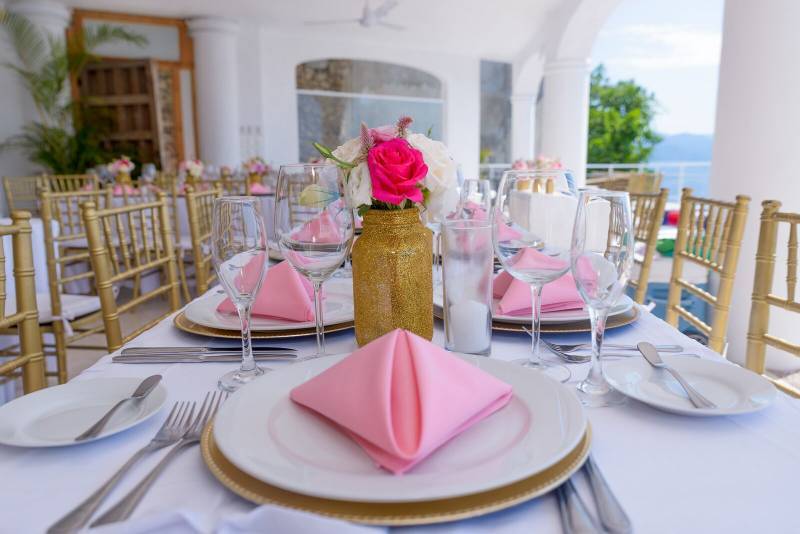 Your most memorable moment:
It had to be the freestyle contest and most of our guests jumping in the pool with their clothes on.

Wedding song:
We danced to "Still" by Mali Music. We chose that song because it explains our love perfectly.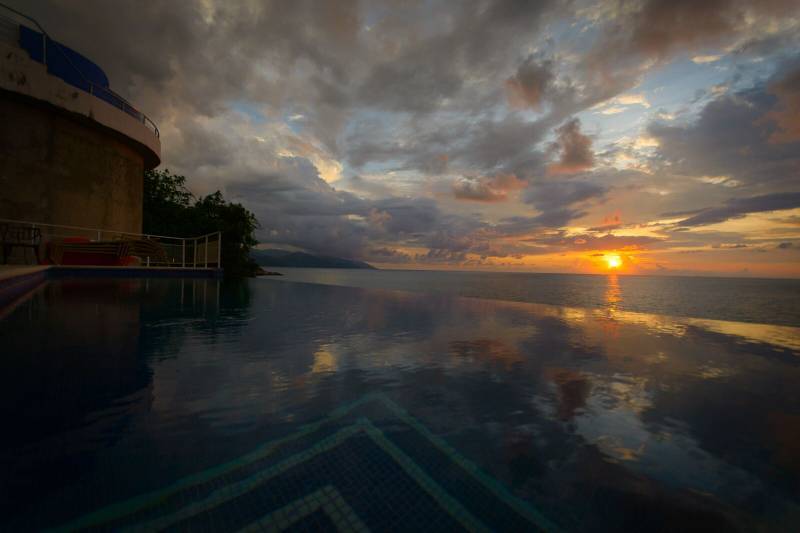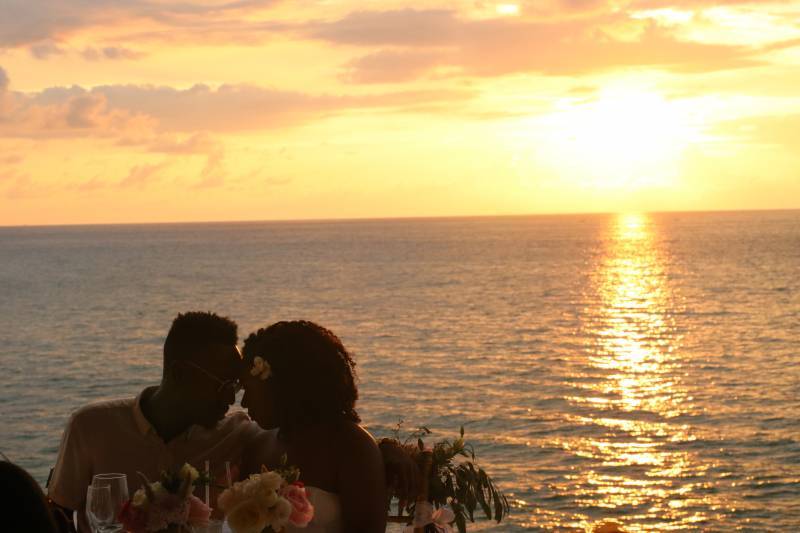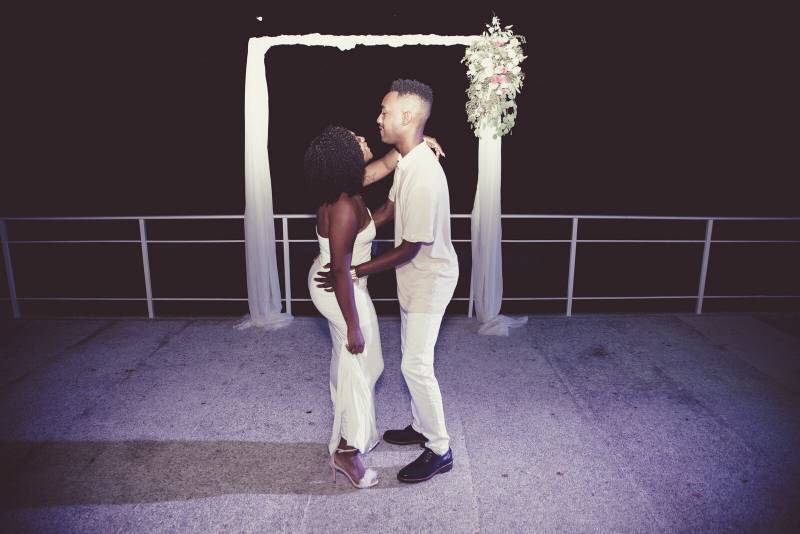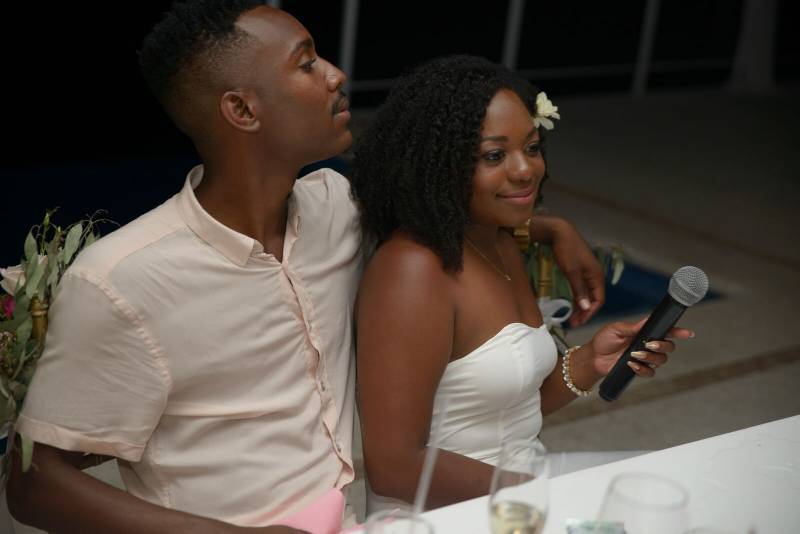 Advice for a bride and groom on their wedding day:
Enjoy your moment. Forget all the small details and just take in the day. It goes by so fast, so really breathe it all in. This is your day to be selfish, so forget everyone else's needs and do what you know will make your day one you and your partner will never forget.
Please feel free to include any other interesting anecdotes from your big day:
So true story, please triple check to make sure your DJ has your entire playlist. For some reason our DJ had all our reception dinner songs, but he did not have a single song from our reception party playlist. Luckily, Brandon and his best man use to DJ and emcee back in college so they had to come out of retirement! They politely moved the DJ to the side, and he was happy to let them takeover for the rest of the night. The night went from 0 to 100 real quick and the reception party holds some of the best memories of the entire trip!
Congratulations to the newlyweds! We wish you many years of wedded bliss.