Darianne and Obinna met in 2016 at a restaurant downtown. Both were with coworkers for happy hour, but when they crossed paths, the connection was instantaneous. Since that fateful day, this pair joined together and haven't looked back. In February, they married, but that's no reason why we can't admire their rooftop engagement session in Jacksonville. Take a look at their pre-wedding celebration, captured by Felicia V. Photo.
Bride's full name, age and occupation: Darianne Celina Stubbs, 29, Finance Manager
Groom's full name, age and occupation: Obinna Prince Anum, 31, Attorney
Place of residence: Orange Park, Florida
Engagement Shoot Location: Downtown Jacksonville, Florida
Wedding date: February 16, 2019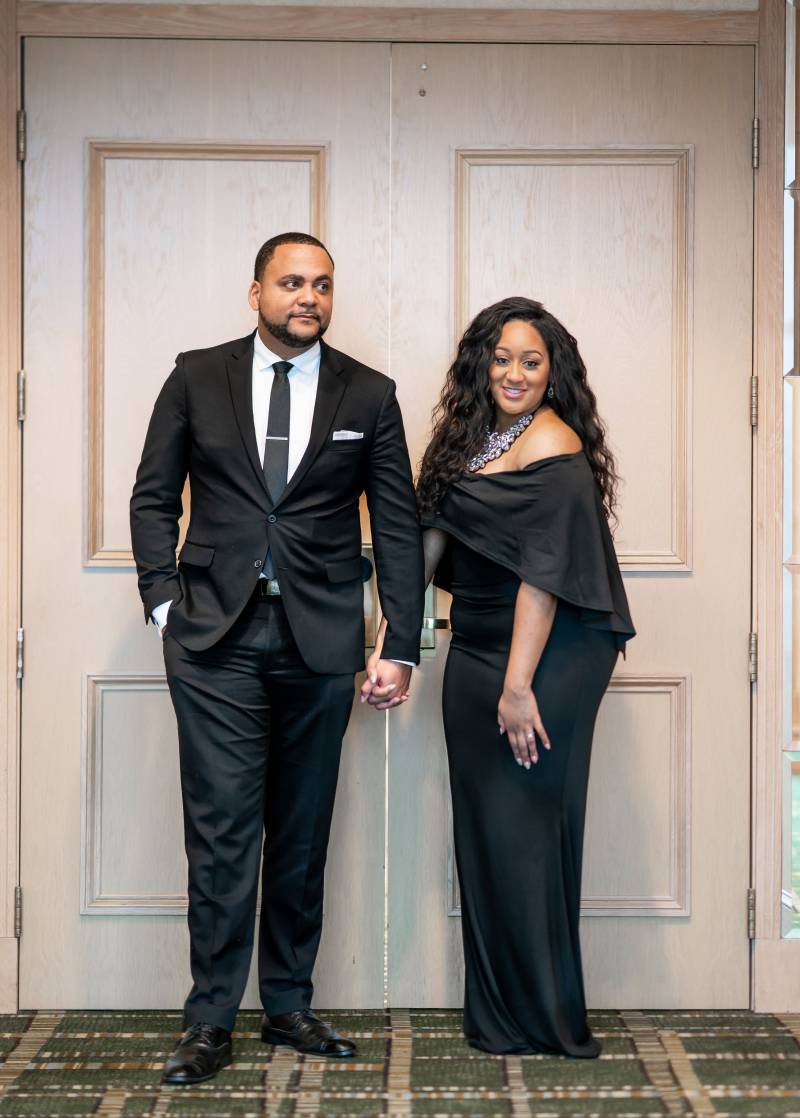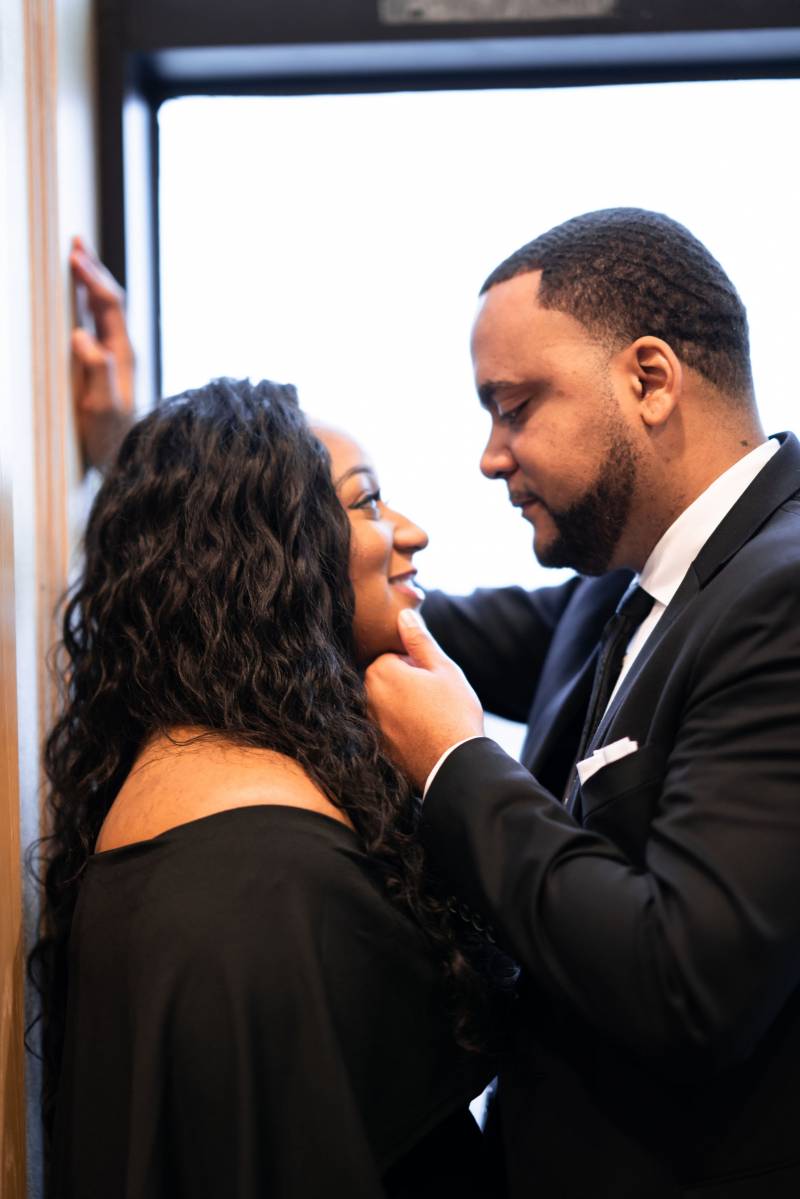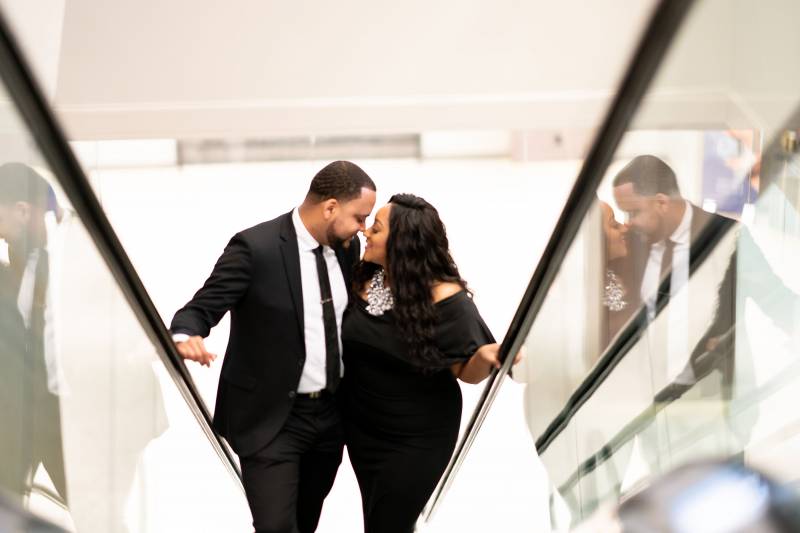 Engagement story:
So for Valentine's day 2018, I asked Obi what we were going to do to celebrate. I was 8 and a half months pregnant. He said, "Oh, I thought we were going to get married." So we went downtown, applied for our marriage license, called our pastor and we got married! Since we weren't able to have a huge wedding because of my huge belly, my mother and I began planning as soon as our baby was born.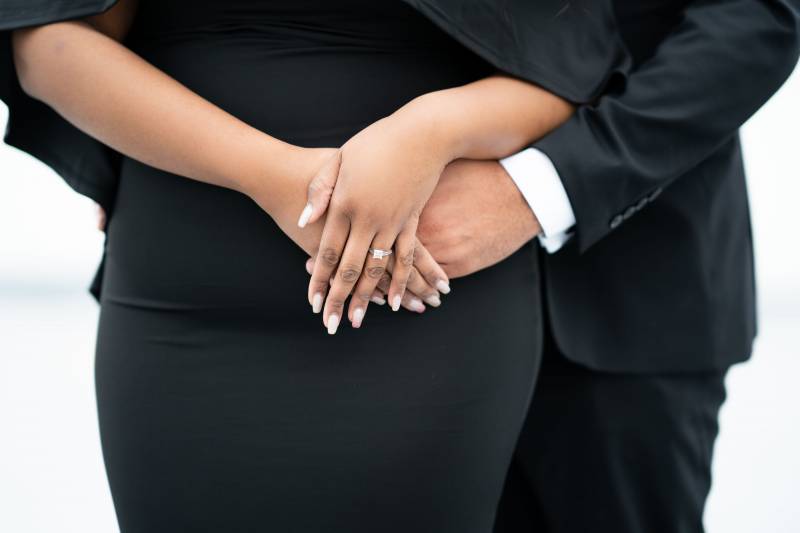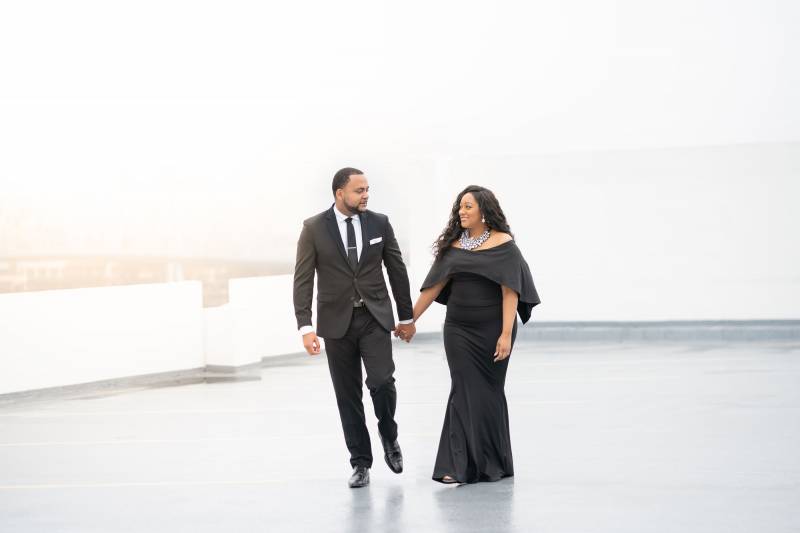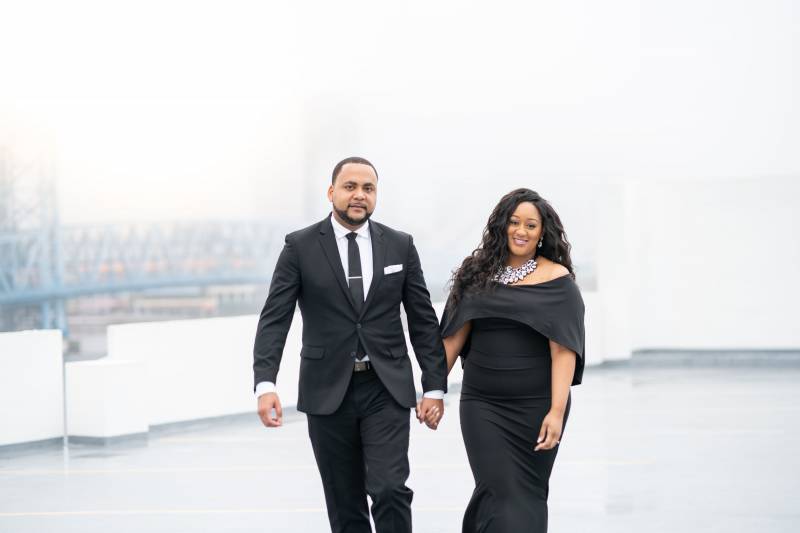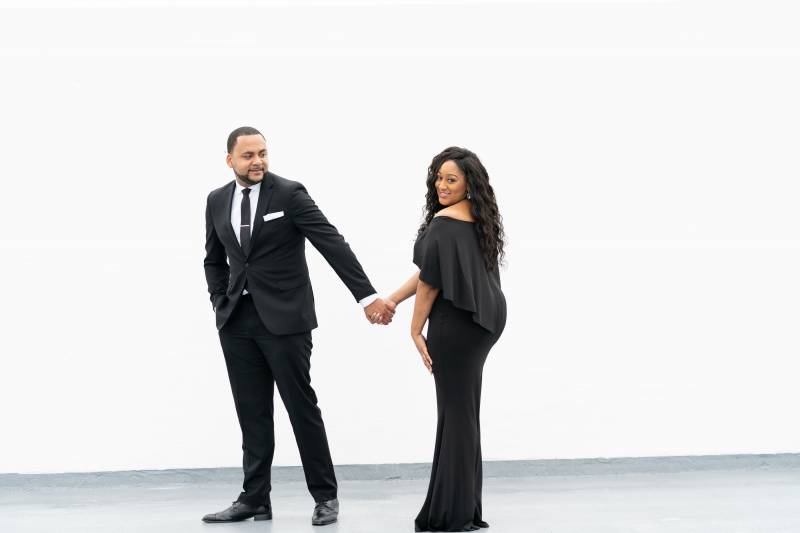 For the Groom: Walk us through the behind the scenes of creating this special day.
It was definitely a great day! We just went with the flow and everything worked out smoothly.
What makes your love special?
We have a genuine connection. We get each others corny jokes and old TV show references. That was from day one. God comes first, so that in itself makes our relationship great. We always make sure respect is given. That's big too. We are for each other, something that we've never had before.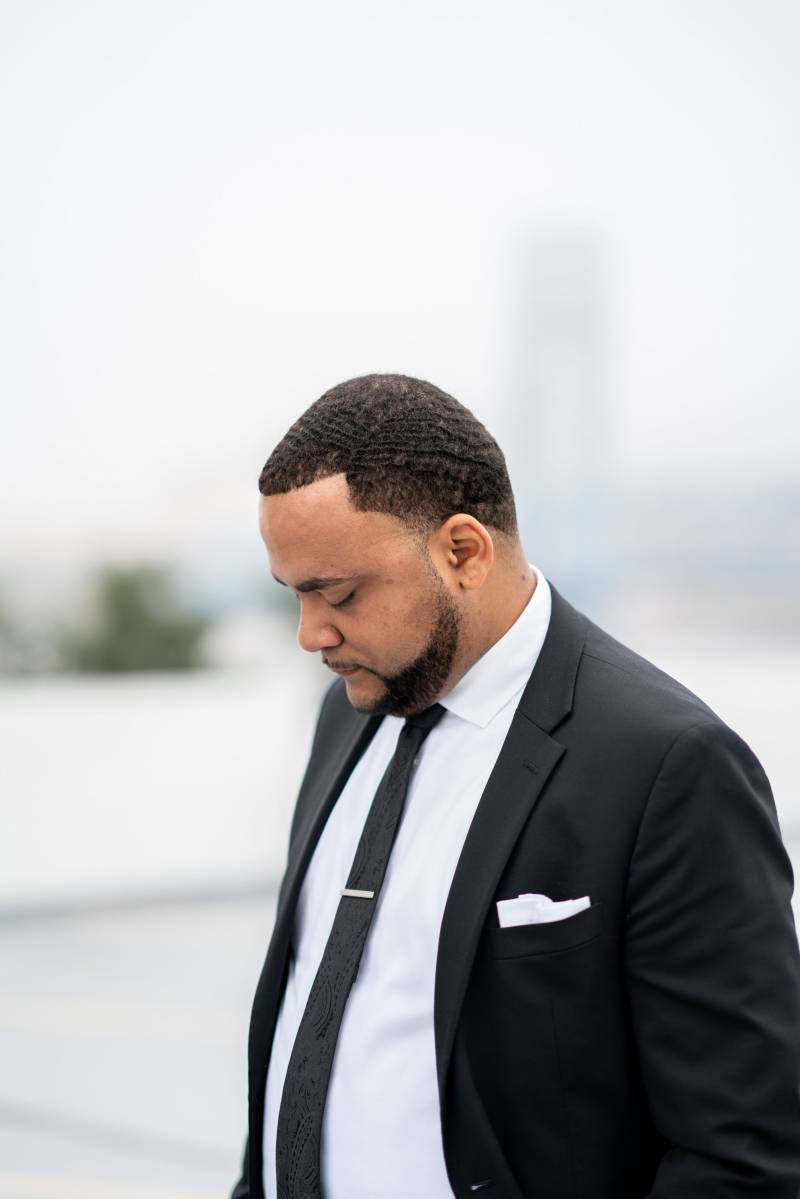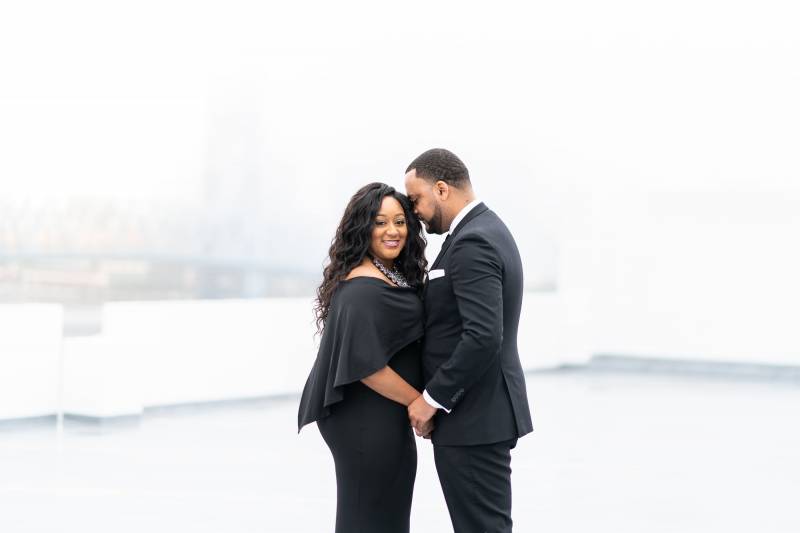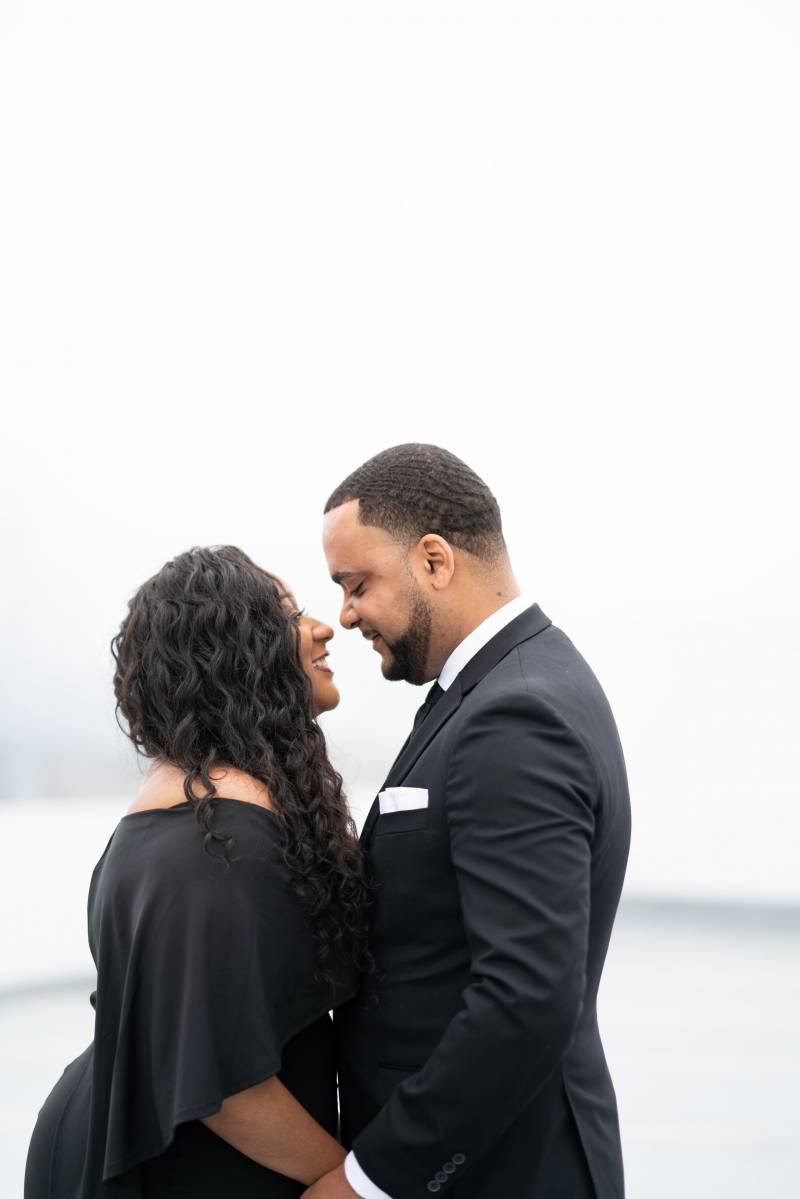 What was the theme of your shoot?
Black Excellence
Were there any memorable moments during the shoot?
We had to reschedule a couple of times due to bad weather. Time was winding down so we had to make it happen. It was rainy and yucky with puddles everywhere. Our photographer made magic happen at our shoot, though. We're so thankful for Felicia!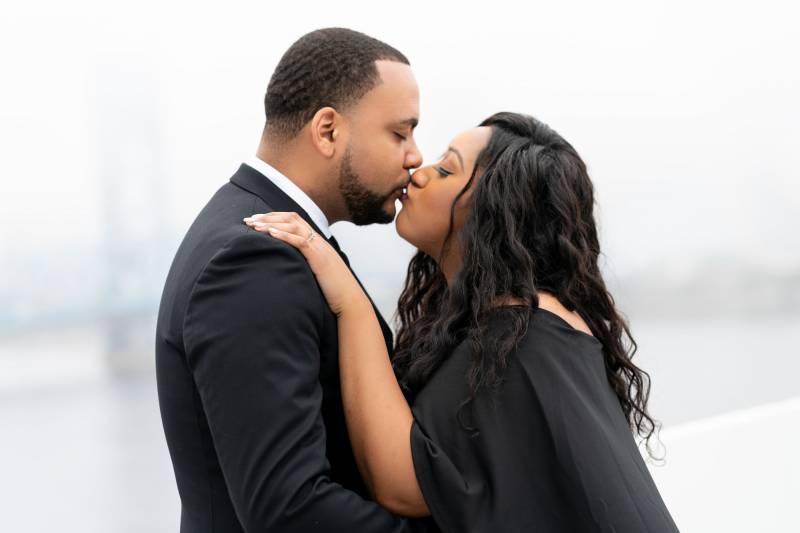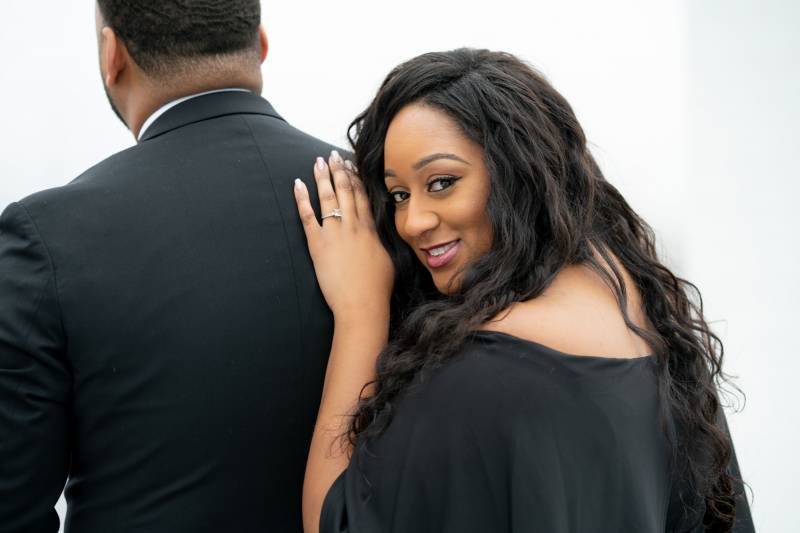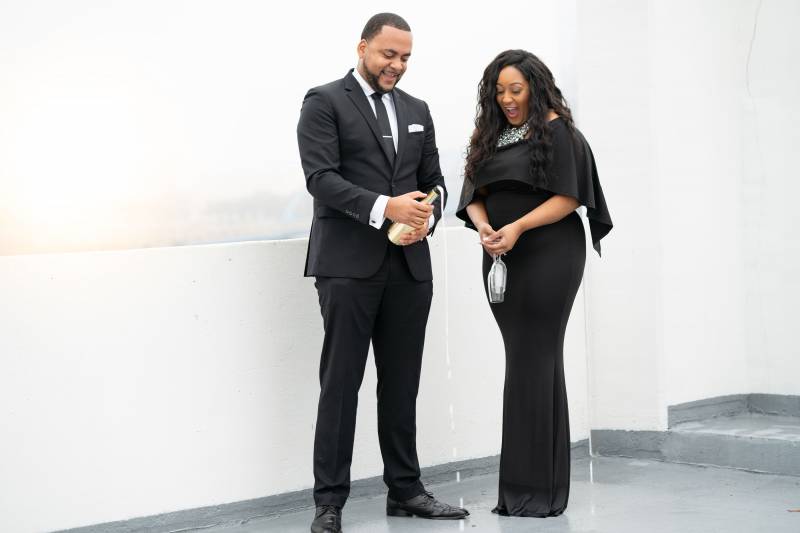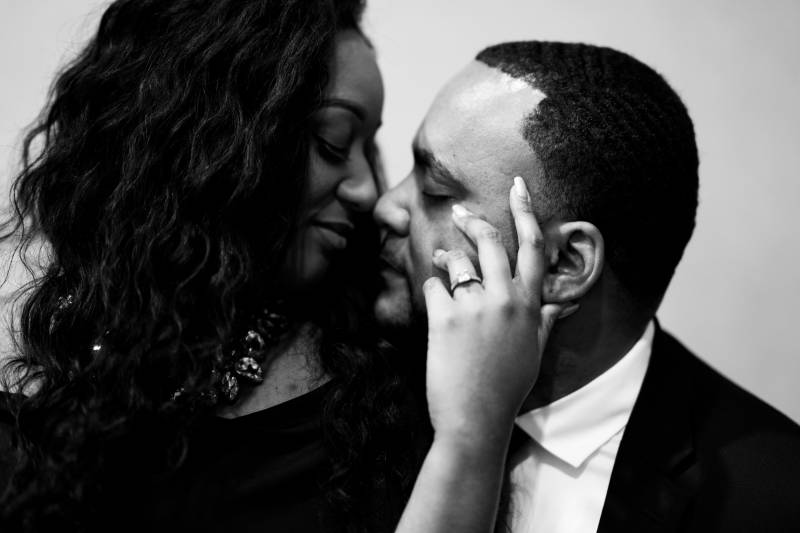 What are you most looking forward to about your wedding?
Celebrating our union with the people we love most! My mom put a lot of work into this wedding, so I want everyone to have a beautiful time for this joyous occasion.
Have you started planning your wedding?
Absolutely. It's going to be royal!
Congratulations to the happy couple! We wish you a fruitful marriage and many years of wedded bliss.