Soon-Im and Nicholas crossed paths because they shared several mutual friends. They were acquaintances all throughout college at the University of Arkansas, but they didn't begin hanging out one-on-one until the beginning of Soon's last year of undergrad and Nick's last year of grad school, which took place in August of 2013. They've been inseparable ever since. In November 2017, Soon-Im and Nicholas celebrated their love with a warm and romantic fall wedding. Check out their special day, captured by Stephanie Parsley Photography.
Bride's full name, age, and occupation: Soon-Im Glover, 25, Physician Marketing Representative
Groom's full name, age, and occupation: Nicholas Glover, 28, Regional Account Manager
Place of residence: Fayetteville, Arkansas
Wedding date: November 11, 2017
Wedding location: The Ravington, Centerton, Arkansas
Wedding theme: Autumn Marsala Romance
Honeymoon Destination: Montego Bay, Jamaica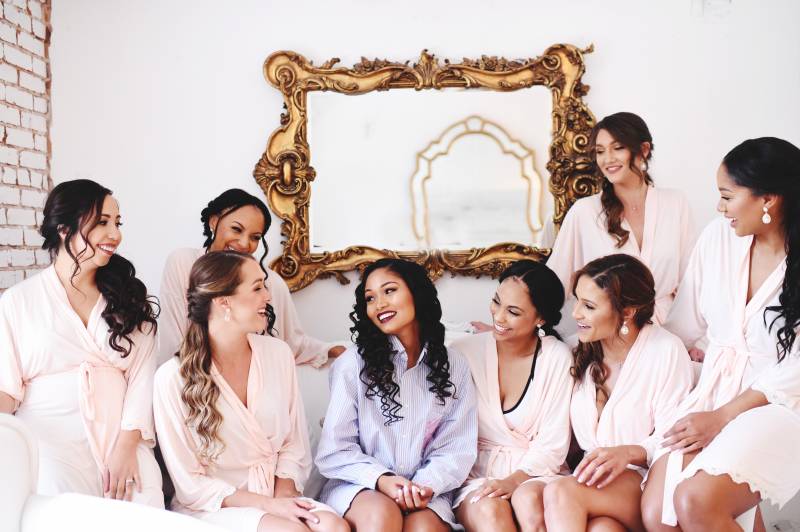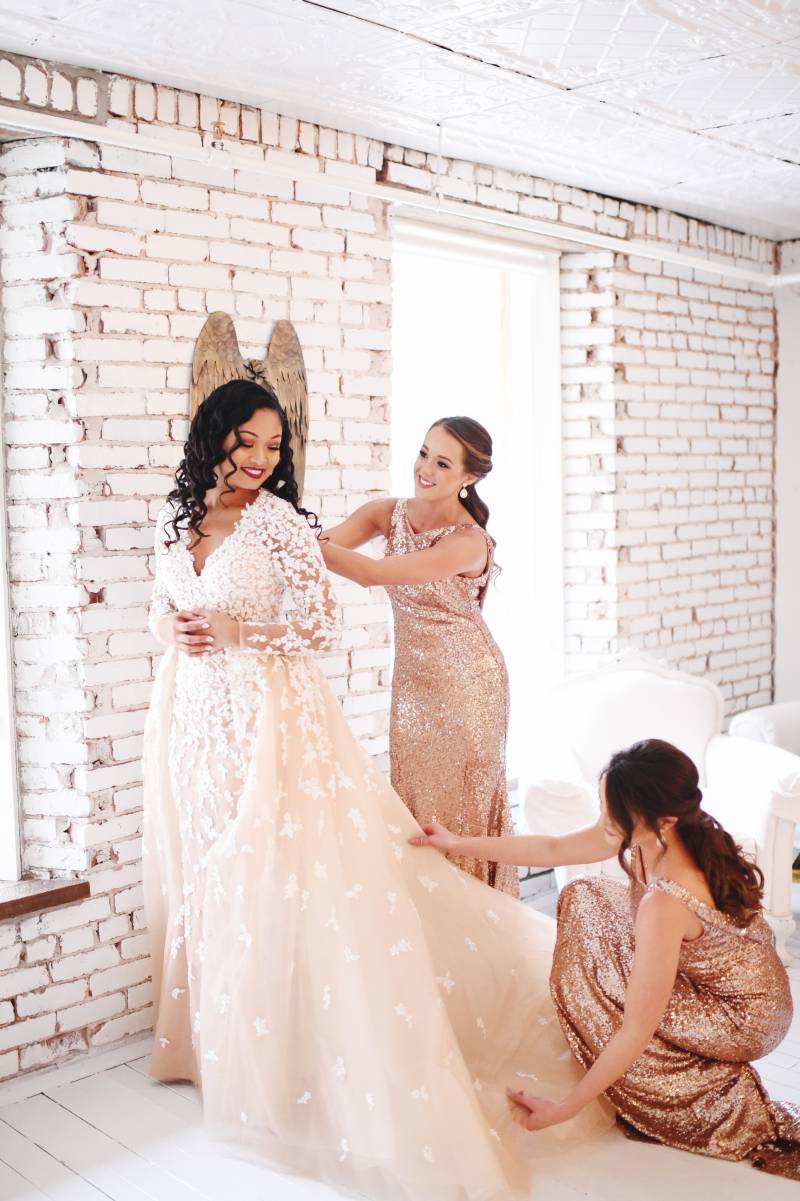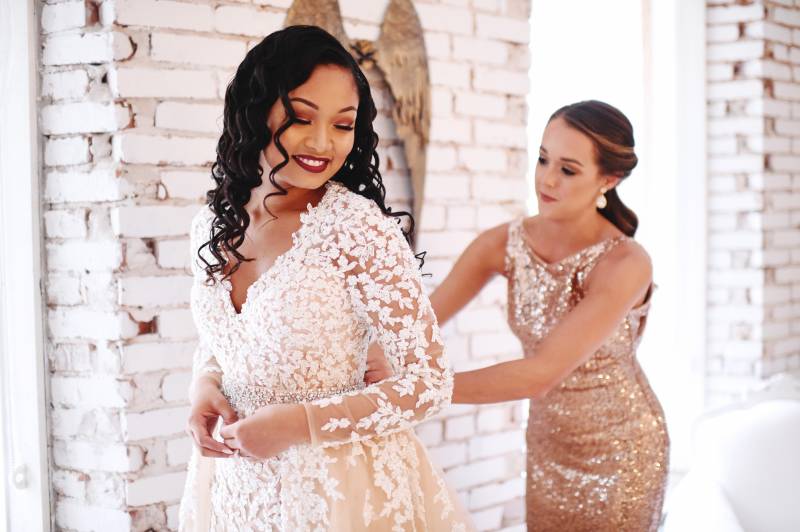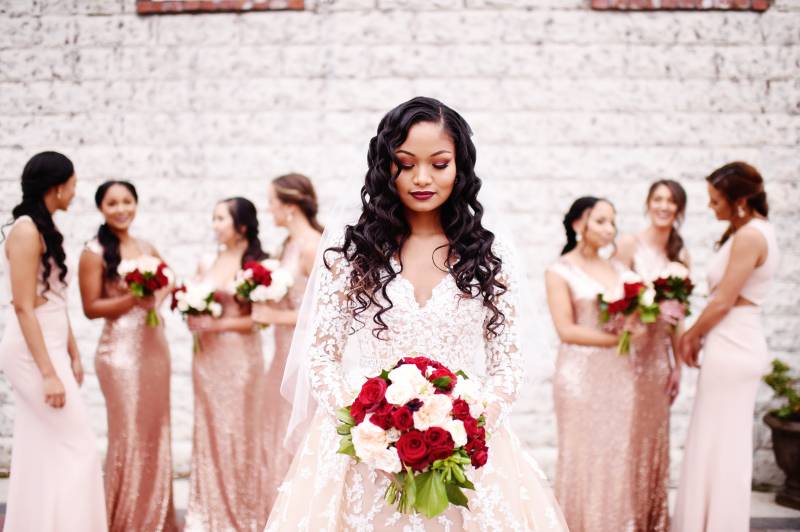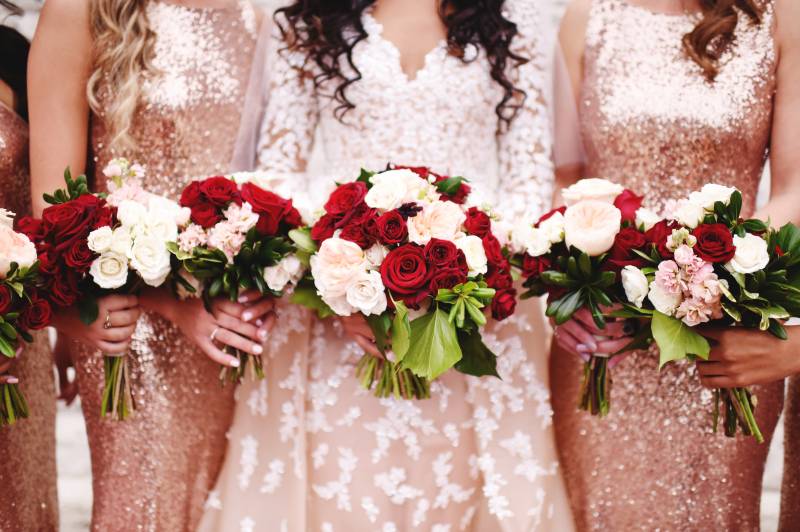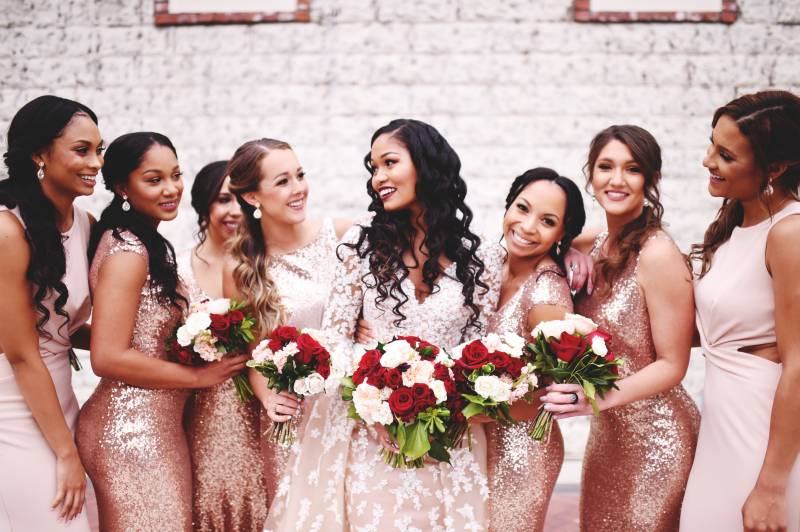 Engagement story:
Our engagement was like something out of a storybook. On September 29, 2016, Nick accompanied me to a styled bridal shoot in Clarksville, Arkansas. I was doing work for a creative director (Ladonna Lanier) out of Little Rock. While I did solo shots in my Lazaro gown from the back (by photographer Erin Wilson), Nick casually walked up and got down on one knee. So this bridal shoot turned out to be my surprise engagement with everyone in on it except me!
What makes your love special?
I think what makes our love so special is that we truly were best friends before we made this commitment to one another. We took the time to really get to know one another (fun fact: Nick never asked me to be his girlfriend so we have no official anniversary prior to our wedding date). We have both found in each other someone we can trust wholeheartedly and someone who we can share our dreams with.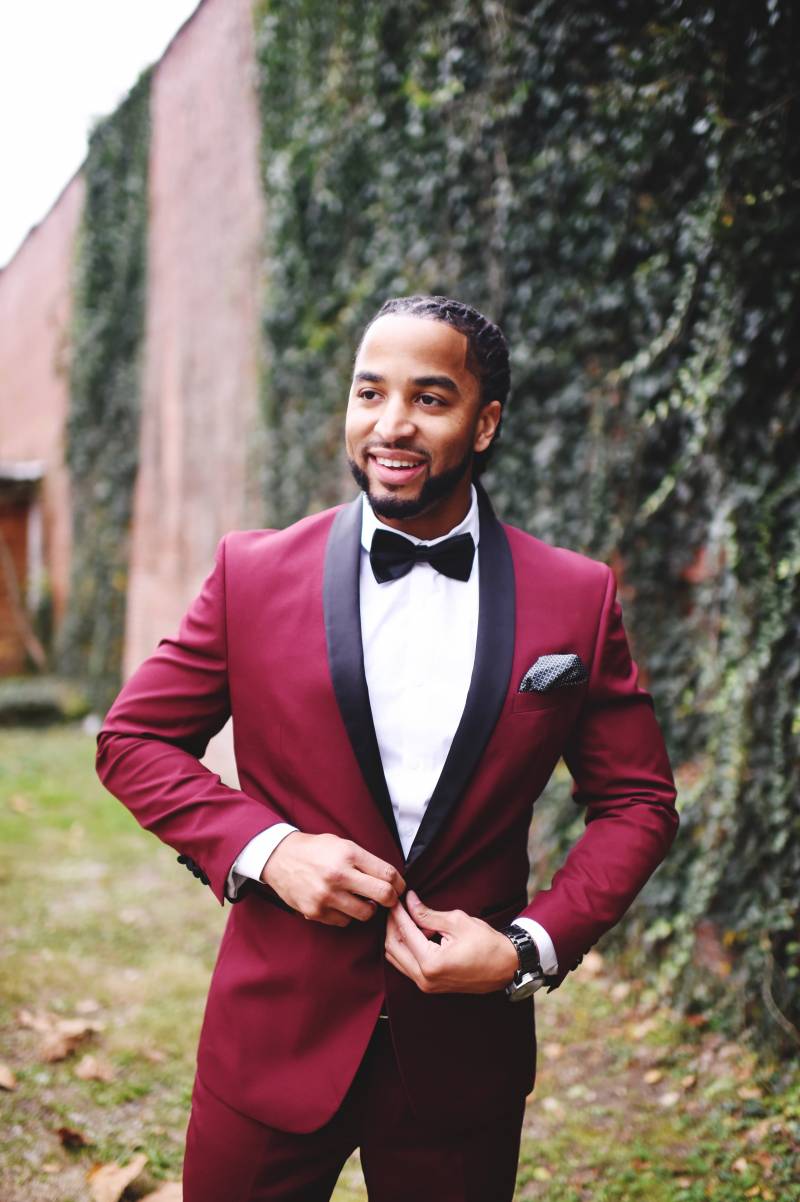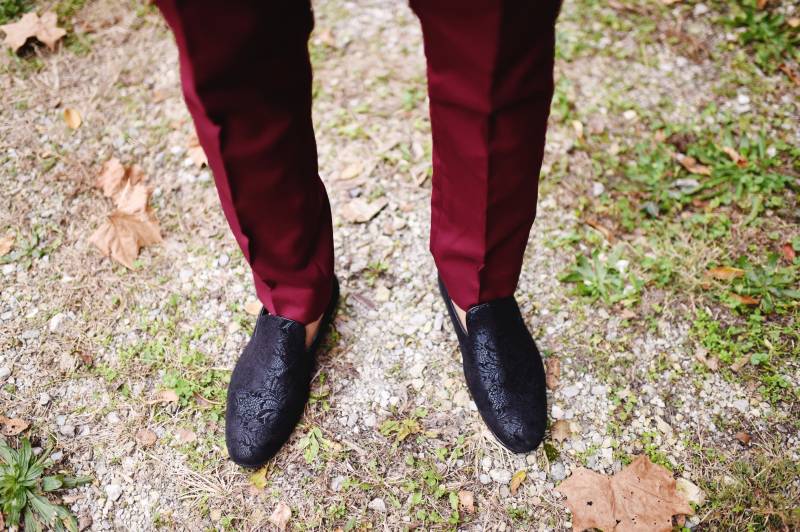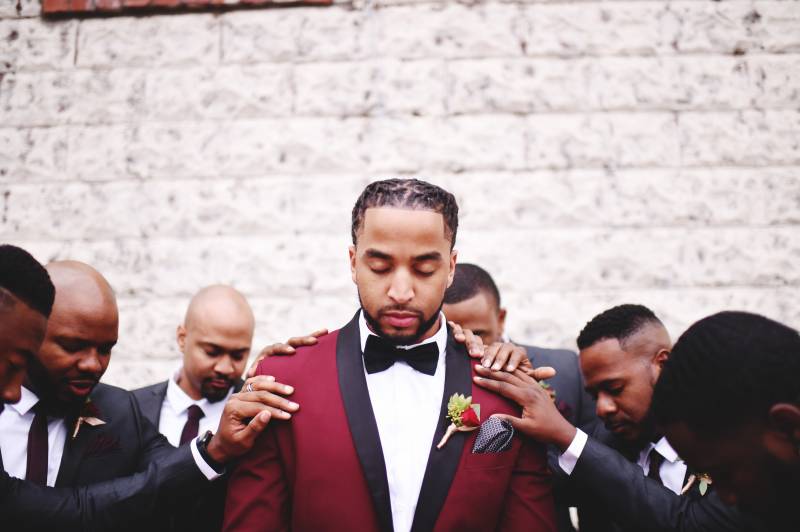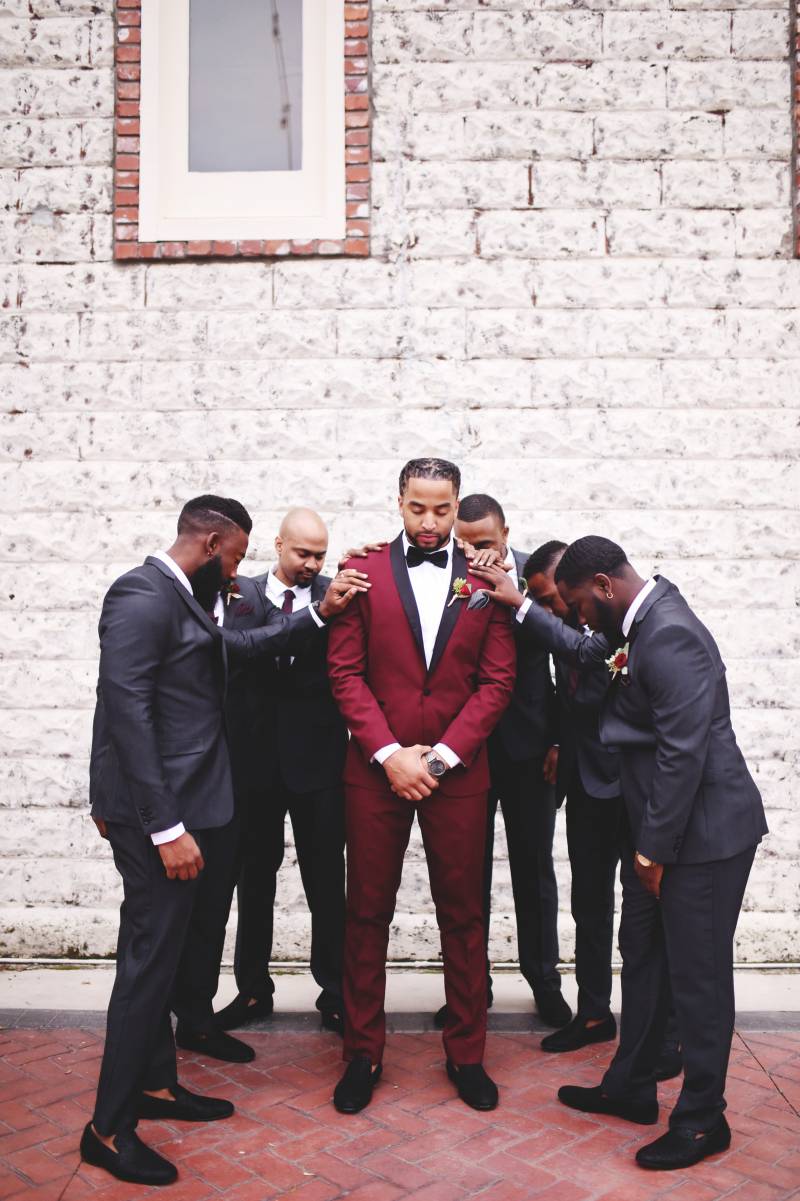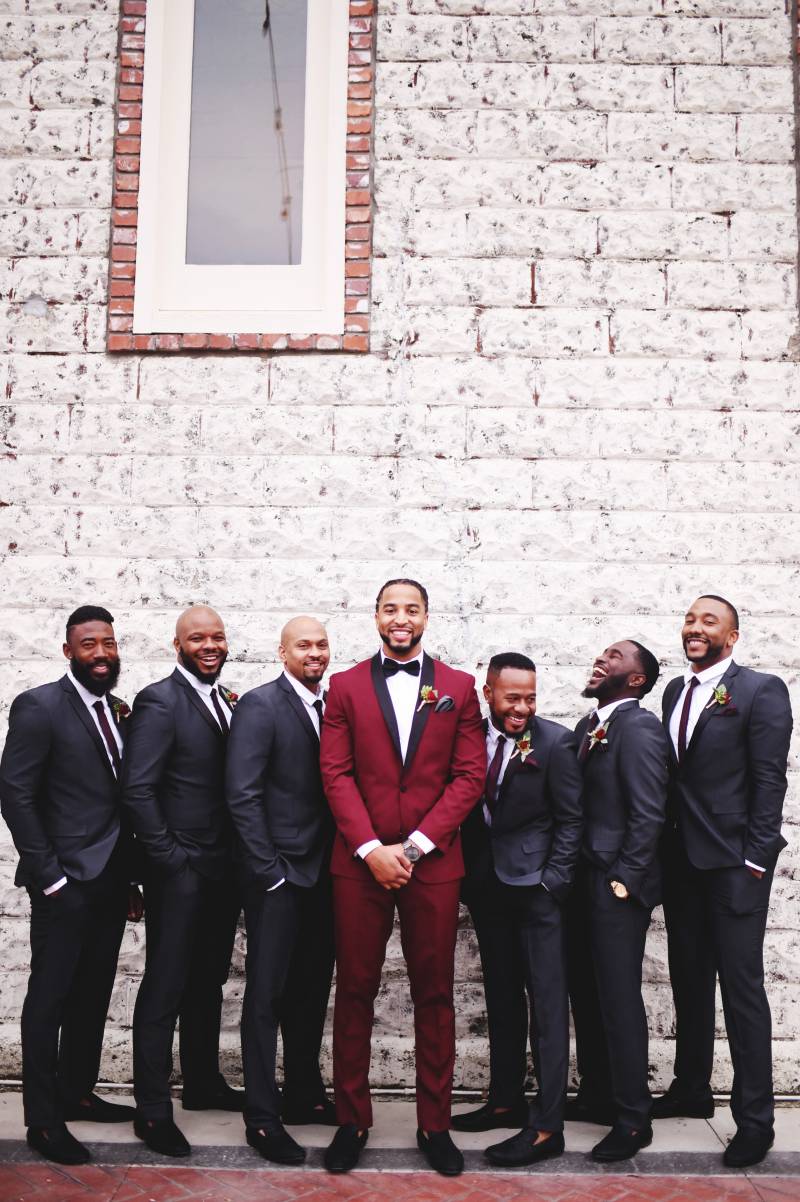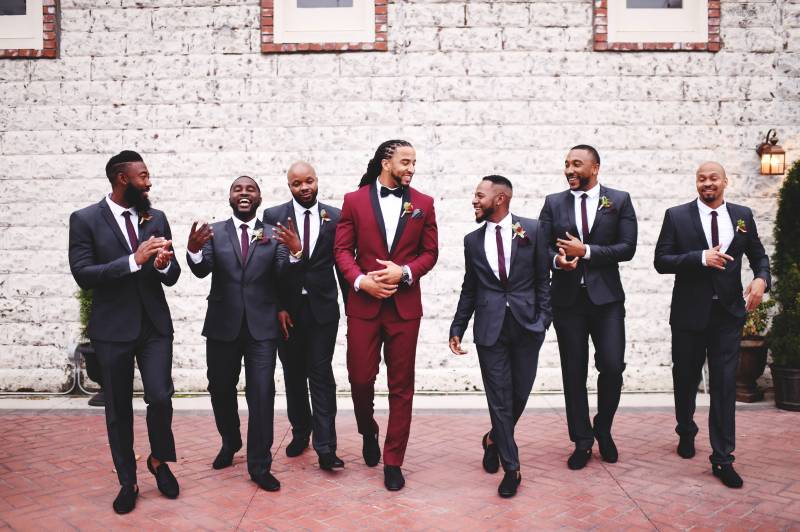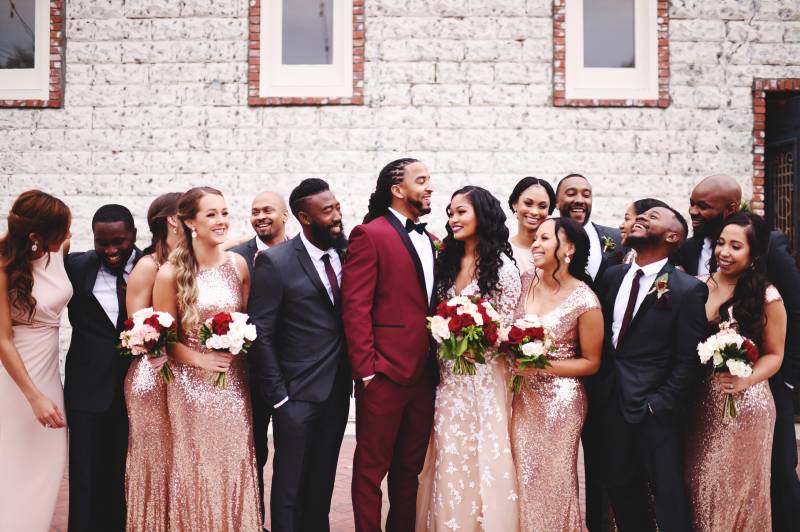 From the Bride:
The fact that I was getting married really didn't sink in until we did our first look at around 2 pm. I had been so busy doing my own makeup, making sure the bridesmaids' dresses were steamed, doing everyone's hair and making sure we were on schedule. I didn't have time to feel any nerves. When it was finally time for the first look, I thought, "This is really the moment we've all been waiting for." I cried tears of joy seeing him at our first look and knowing I get to be his partner forever. I also loved having all of our family in town to be a part of the momentous occasion.
From the Groom:
I was thriving off all of the good energy in the room. The positivity I felt from friends and loved ones were indescribable. I was happy to have everyone there to share in that moment when I married my best friend and the lady of my dreams.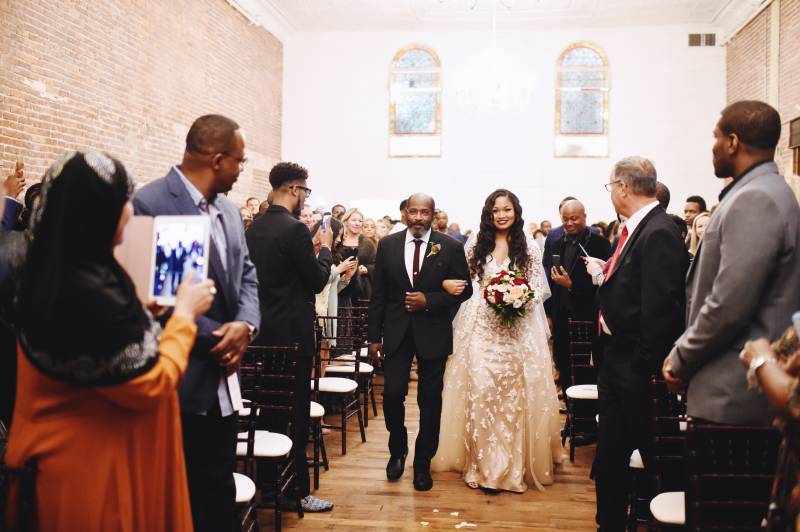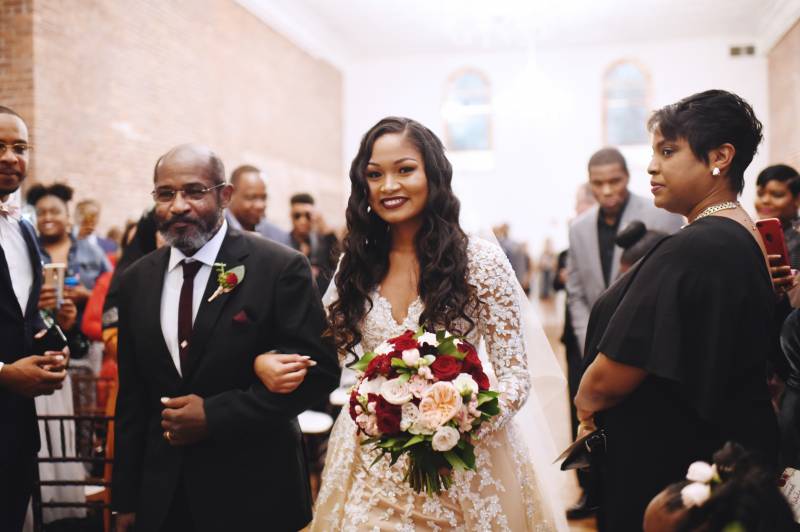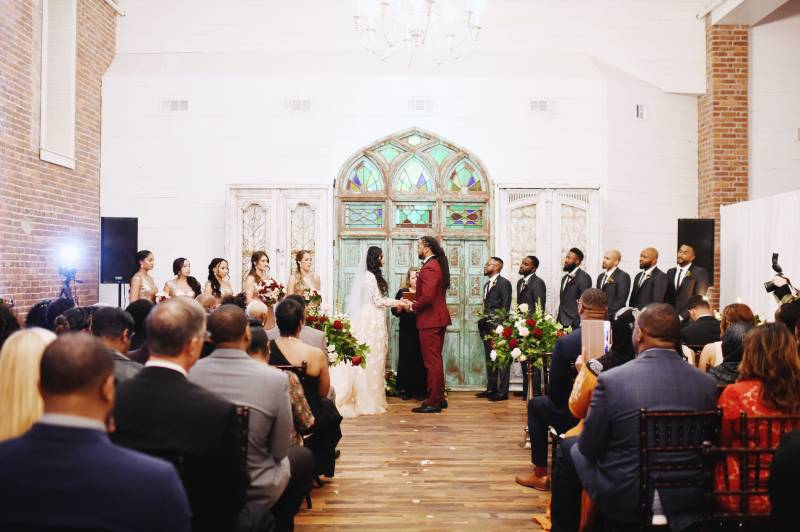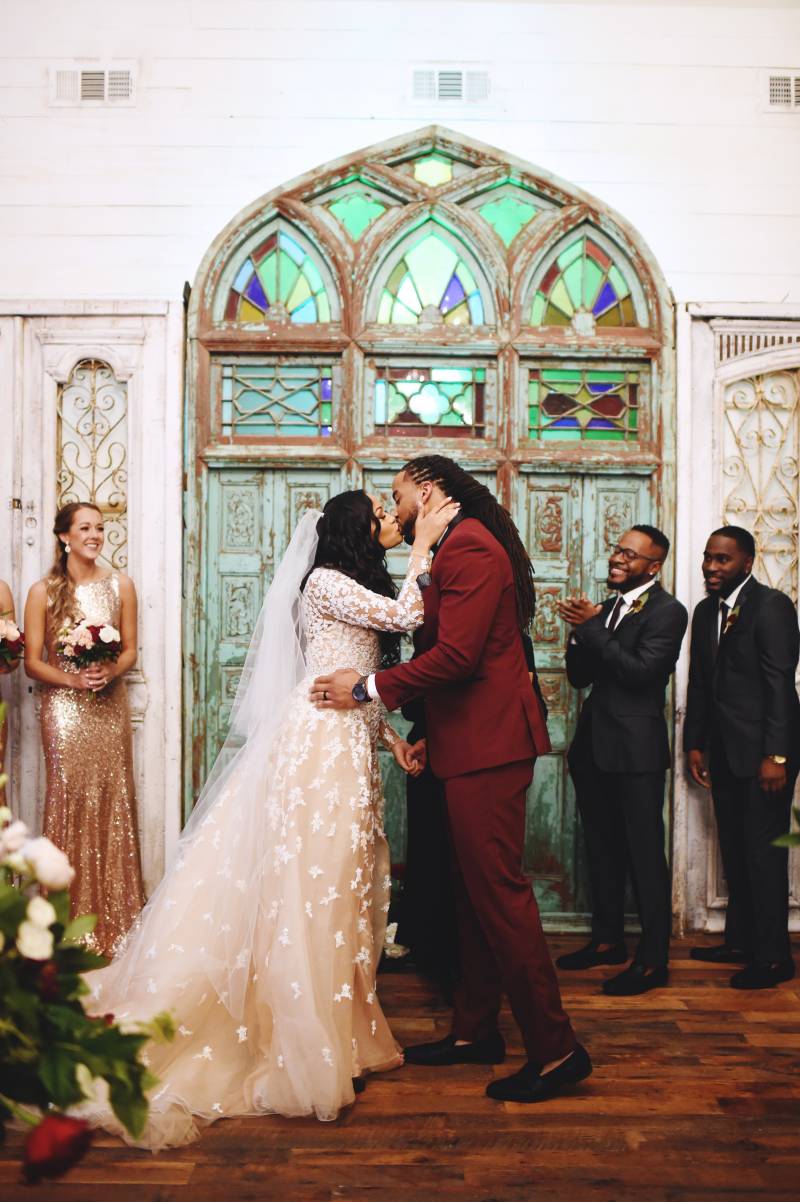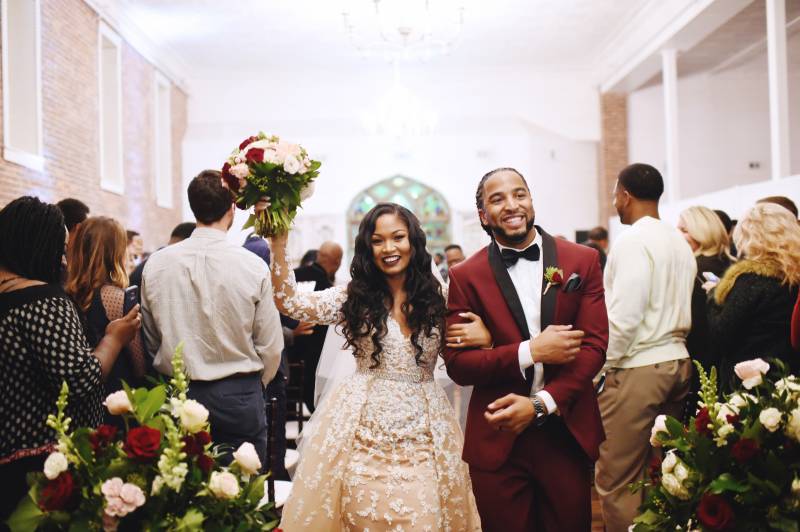 Your most memorable moment:
As the bride, I had two best moments. The first would be my father walking me down the aisle. He had a kidney transplant surgery exactly two months before my wedding, so being blessed enough to experience that moment with him was beyond special. The second would be when we finally got to say "I do" and we walked down the aisle to DMXs "Party Up" as our recessional.
As the groom, my most memorable moments were doing the first look and watching Soon come down the aisle. The first look was so special because as I stood there, feeling so much nervousness and anxiety, it was suddenly brought to a calm when I opened my eyes to see my soon-to-be wife. The other memorable moment was watching Soon walk down the aisle, as it was happening I felt as though it was just her and I in the room.
Wedding song:
Our wedding song was "Cause I Love You" by Lenny Williams. We both have an appreciation for old school music and this is a song we always sing to one another at the top of our lungs (though we don't necessarily sing it on key).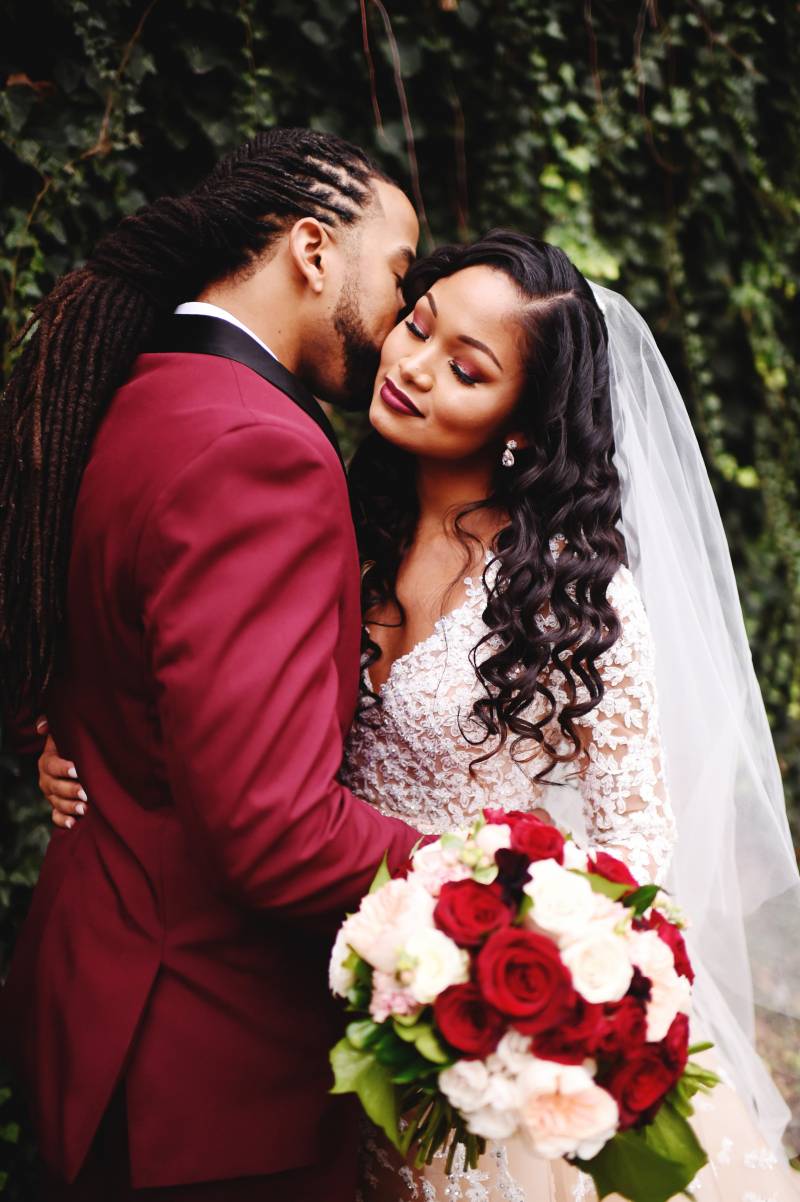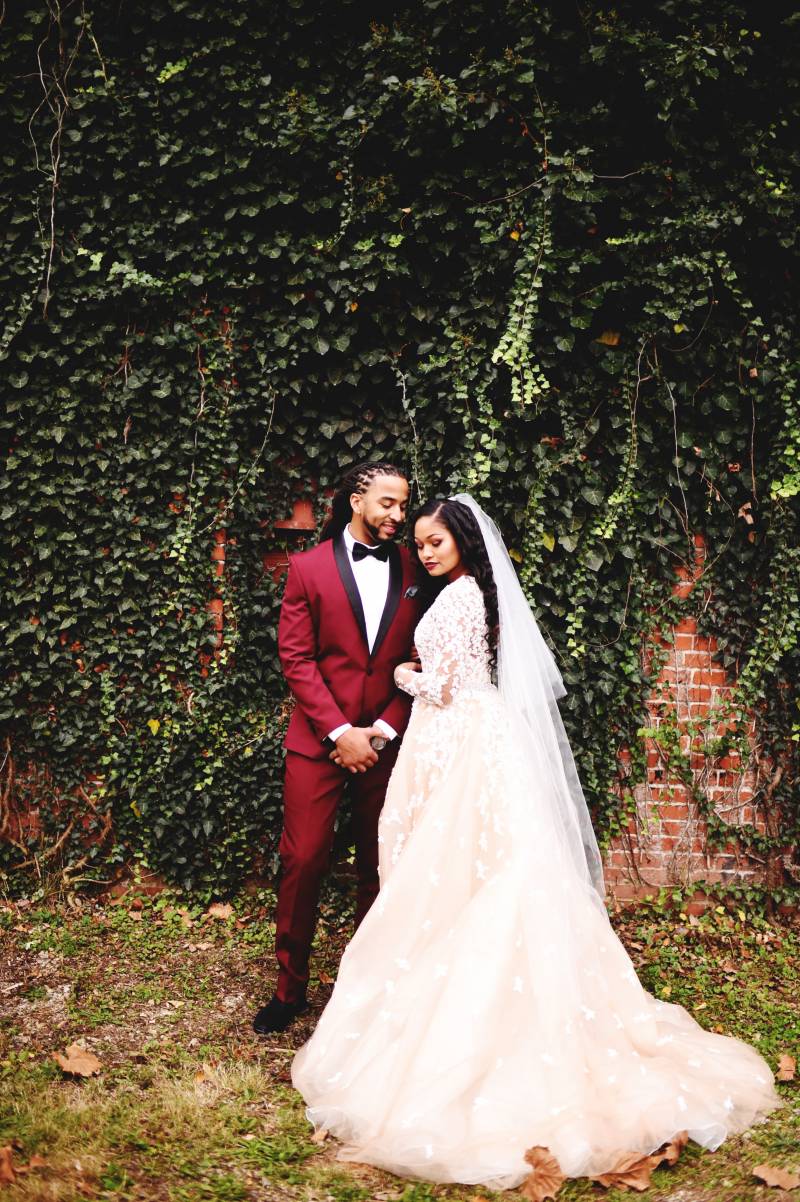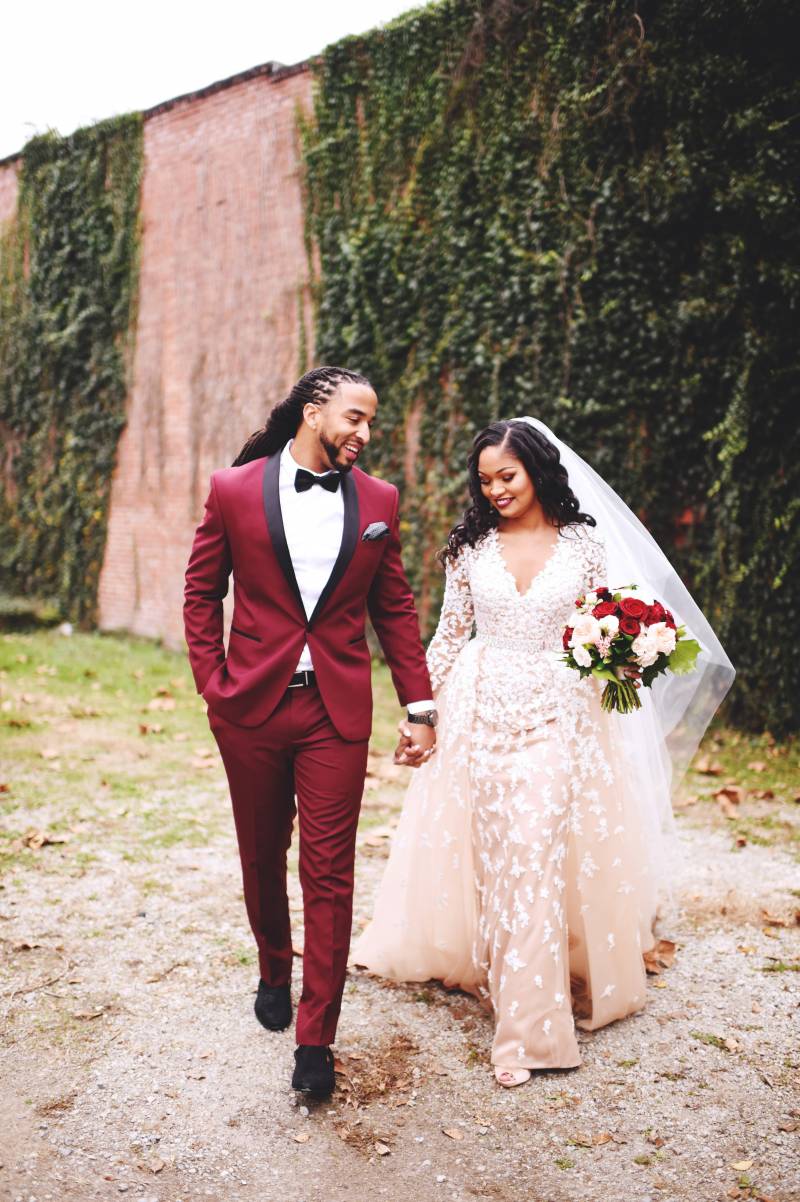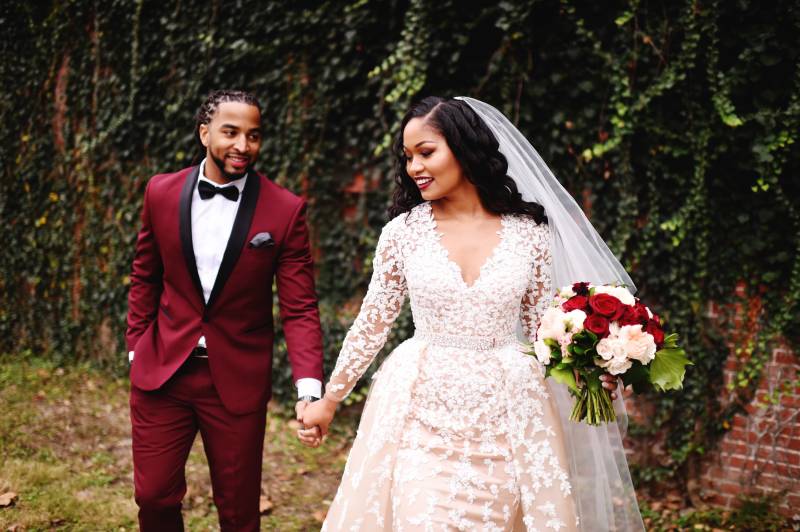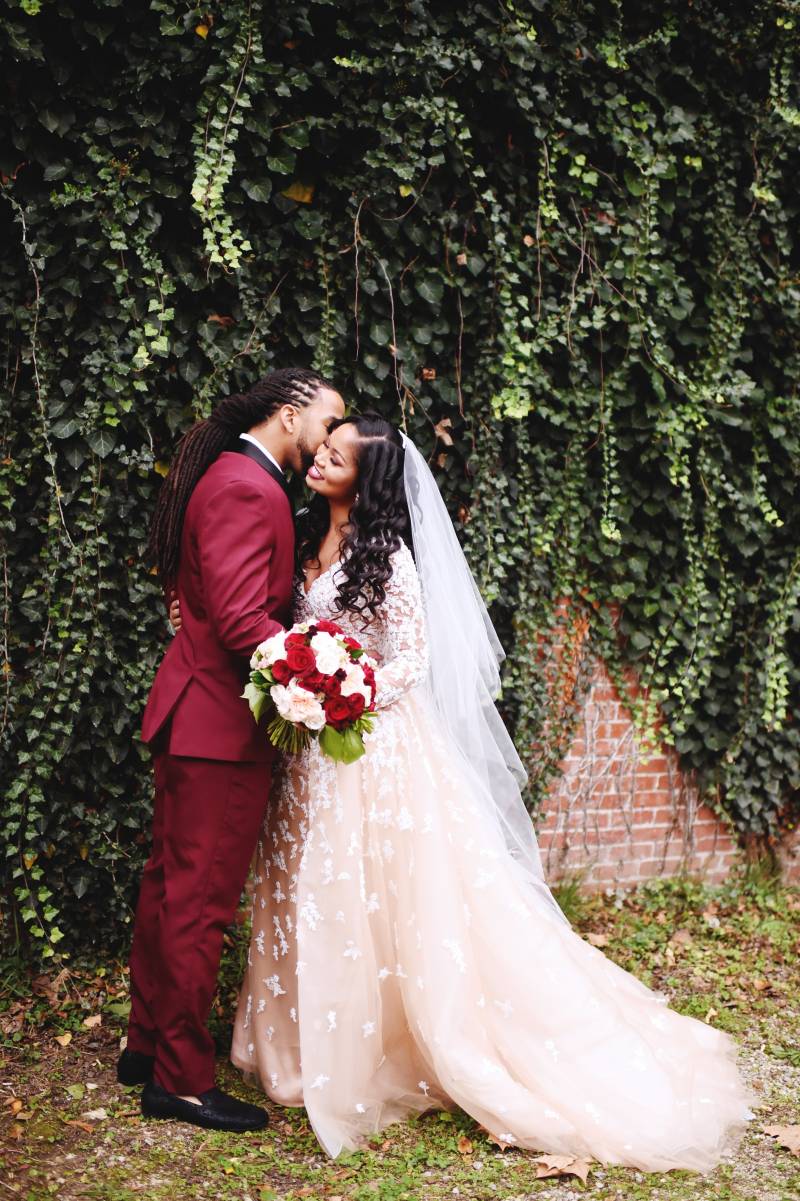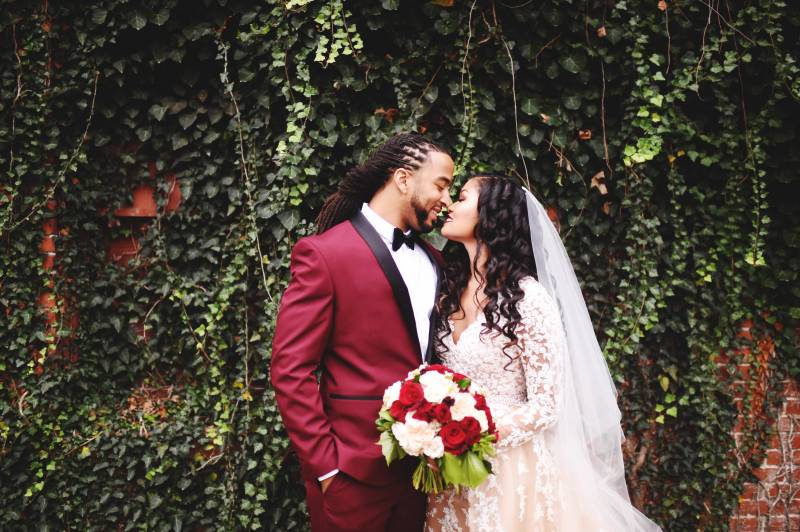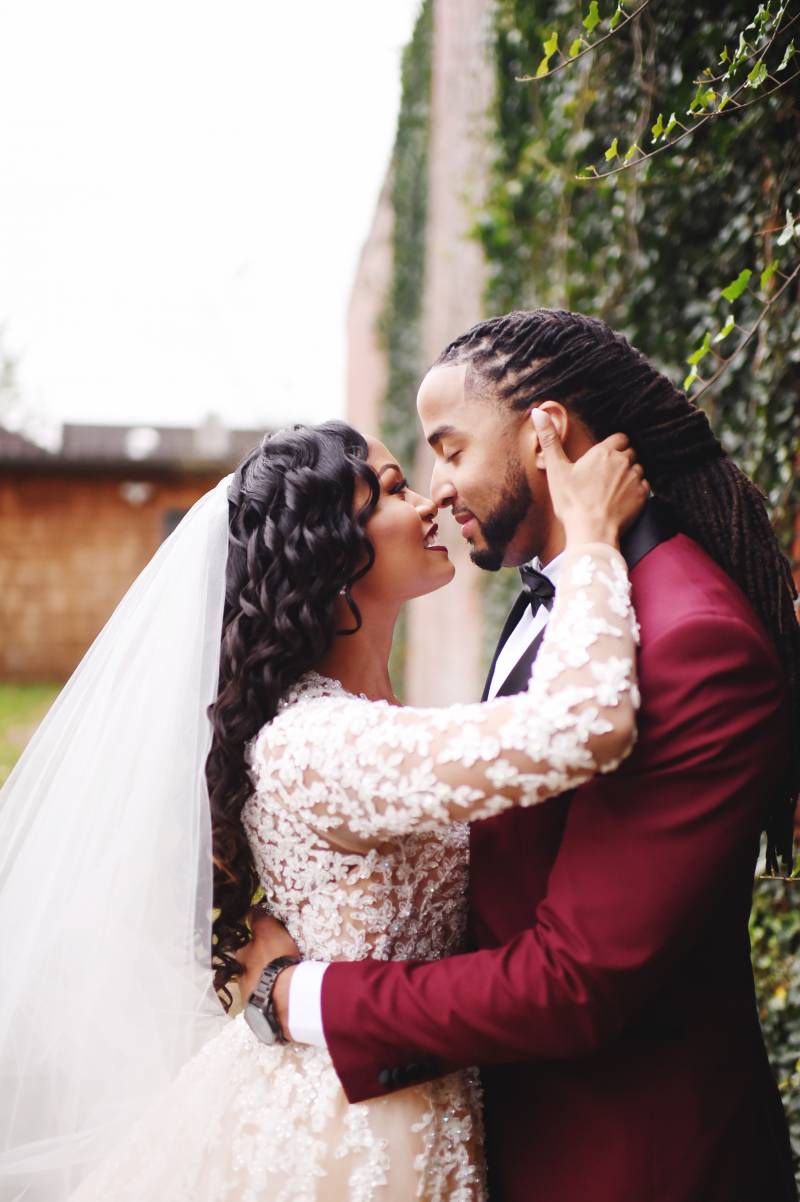 Favorite wedding detail:
Our favorite wedding detail would have to be DJ Derrick. He had our ceremony jumping from the moment it began. Starting with our cake cutting, we cut our cake to "Cut It" by OT Genesis. Another favorite small detail would be the two champagne glasses one of my maids of honor gifted us. She had someone hand paint our faces, in our wedding attire, onto two glasses and they came out looking exactly like us! It was the best wedding gift we received by far and a nice way to commemorate the evening.
What are you most looking forward to as a married couple?
We are most looking forward to building a life and growing old together. While we both have had many successes separately, there's nothing like being able to share those moments with someone who loves and supports you unconditionally. As the bride, I'm most looking forward to putting my decorative touches on his bachelor pad.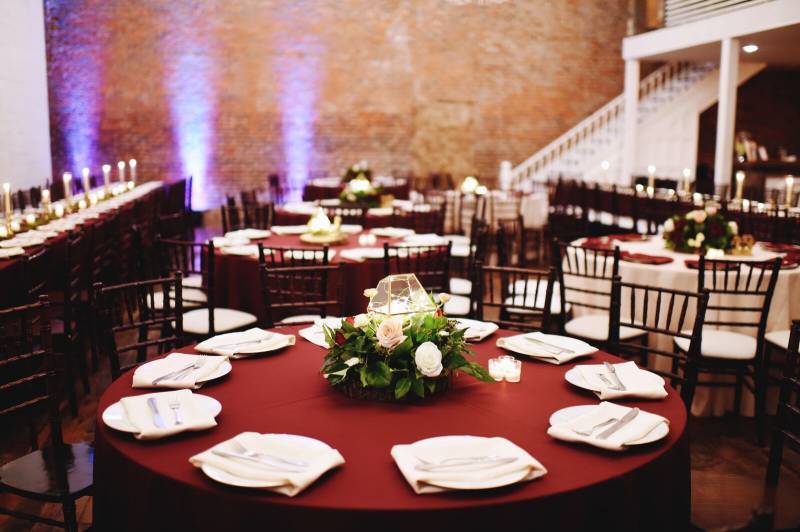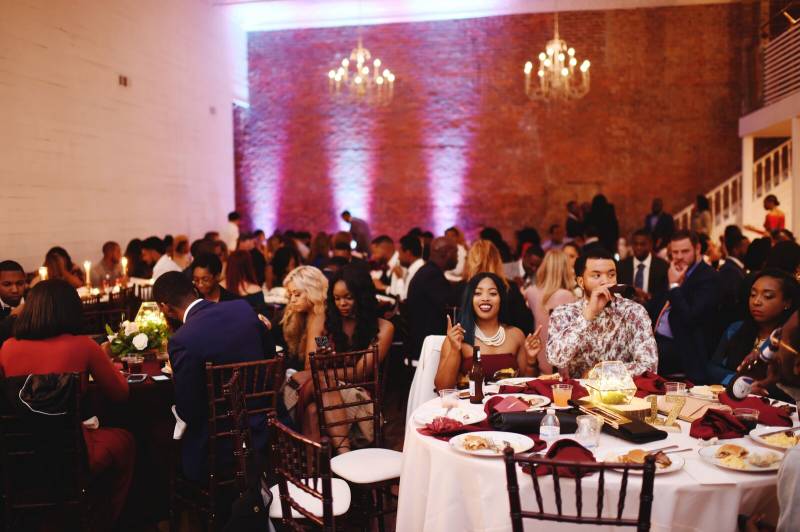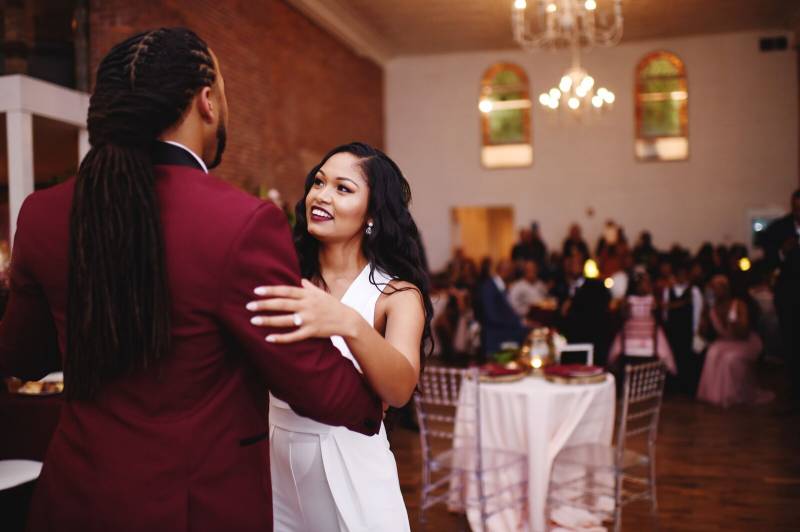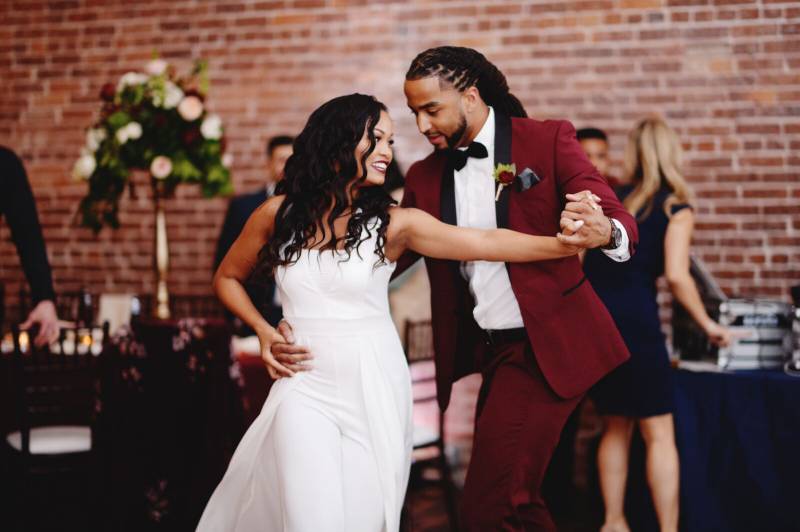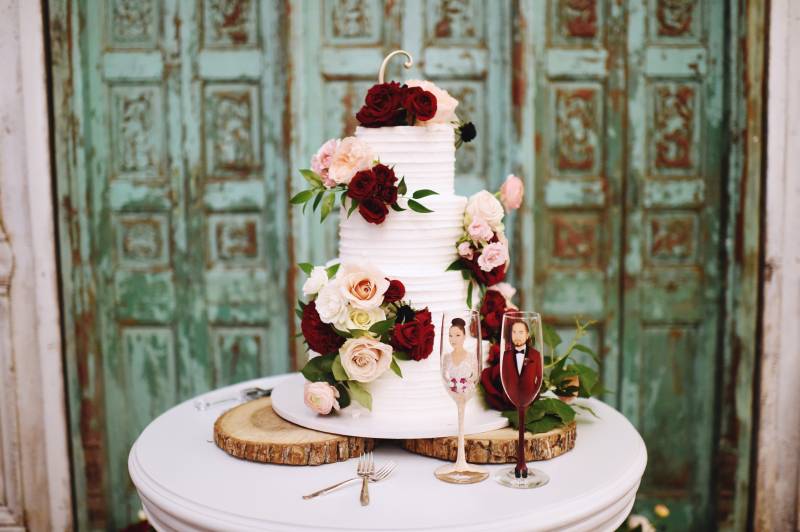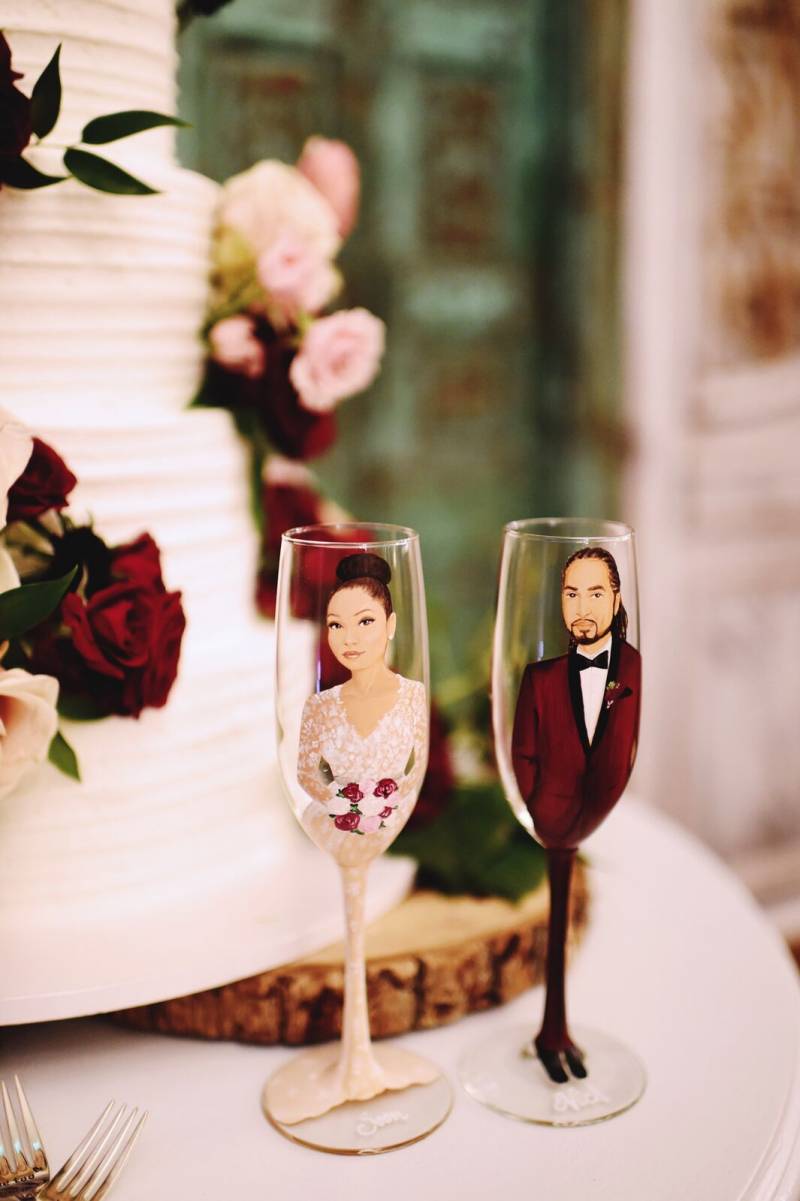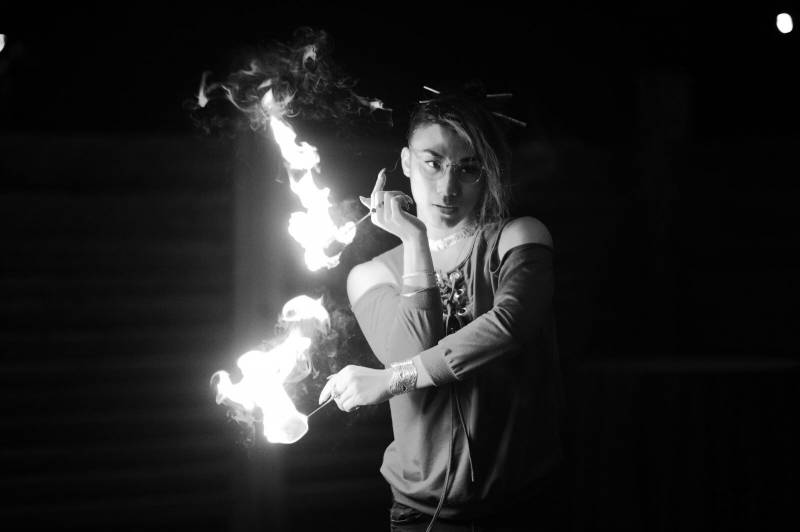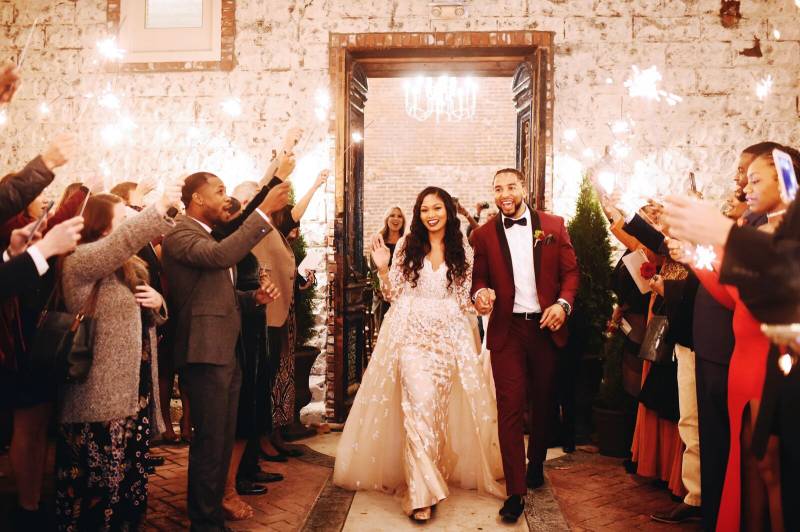 Advice for a Bride and Groom on their wedding day:
For the bride and groom, I would suggest never be afraid to give your input. I can say that our wedding was 100 percent a reflection of Nick and I's vision, and that's because we weren't afraid to execute our ideas to the fullest. I would also suggest finding some entertainment for the cocktail hour if you have to flip your venue. The cigar bar and fire dancers helped the time between the ceremony and reception pass quickly.
Please feel free to include any other interesting anecdotes from your big day:
We hired two fire dancers to perform at our cocktail hour. Since it was a chilly fall night, we figured, what better way to bring the heat? Our first dance was a choreographed Viennese Waltz (Choreo by Dance King Productions). I skipped the bouquet toss and garter toss because we didn't want to stop the party! Nick actually styled his groomsmen and picked every piece of their looks out by hand. I collaborated with dress designer Laine Berry to create the custom bespoken gown of my dreams. I also did my own makeup.

Congratulations to the newlyweds! We wish you many years of wedded bliss.