Christina and Darryl met on the campus of Bowie State University in Bowie, Maryland. During a snowstorm mid-February 2009 resulted in a campus wide lock-in. Christina and Darryl stayed up until 6 a.m. watching movies like they'd known each other for years. Since then the pair hasn't parted ways. Inspired by the winter wonderland that brought them together, Christina and Darryl were lucky enough to say "I do" with a Christmas in July wedding they won through an Instagram giveaway! Check out their special day captured by Michelle Davina Photography.
Bride's full name, age, and occupation: Christina Michelle Lee Bell, 29, Co-owner of Staging Angels Professional Home Staging & Décor Services
Groom's full name, age, and occupation: Darryl Eugene Bell II, 28, Owner of Voltage Tech Electrical Services
Place of residence: Baltimore, Maryland
Wedding date: July 3, 2017
Wedding location: Historic DeKalb Courthouse in Decatur, Georgia
Wedding theme: Christmas in July and Winter Wonderland
Honeymoon Destination: It's a surprise! It will be after our original wedding date in September. We are hosting a reception for family and friends in Maryland on our original day and will leave from there to our surprise honeymoon.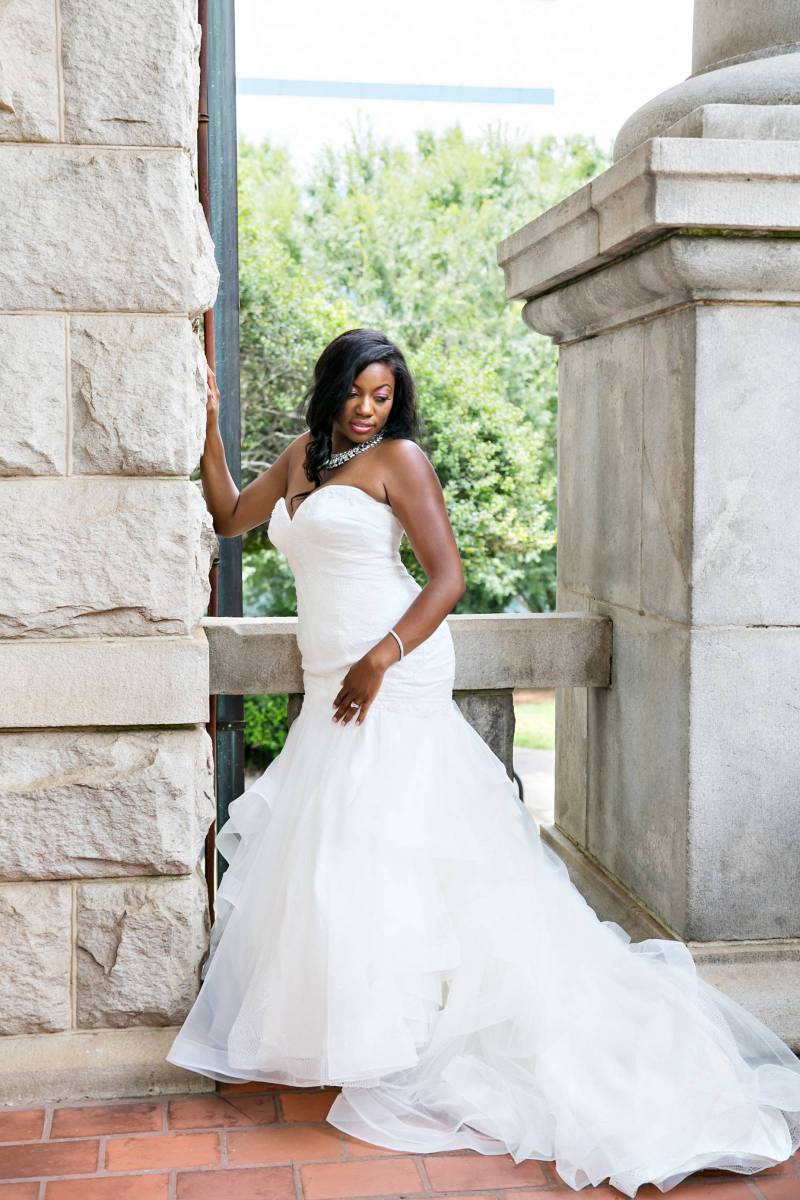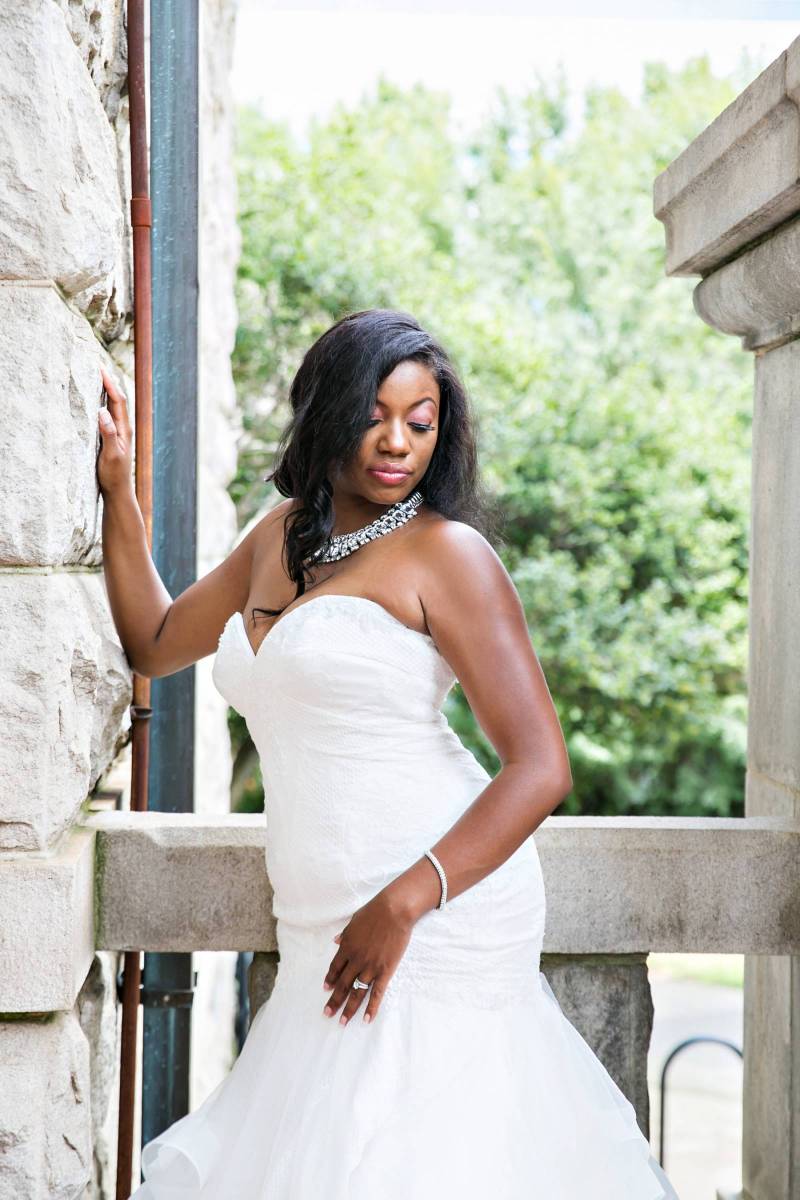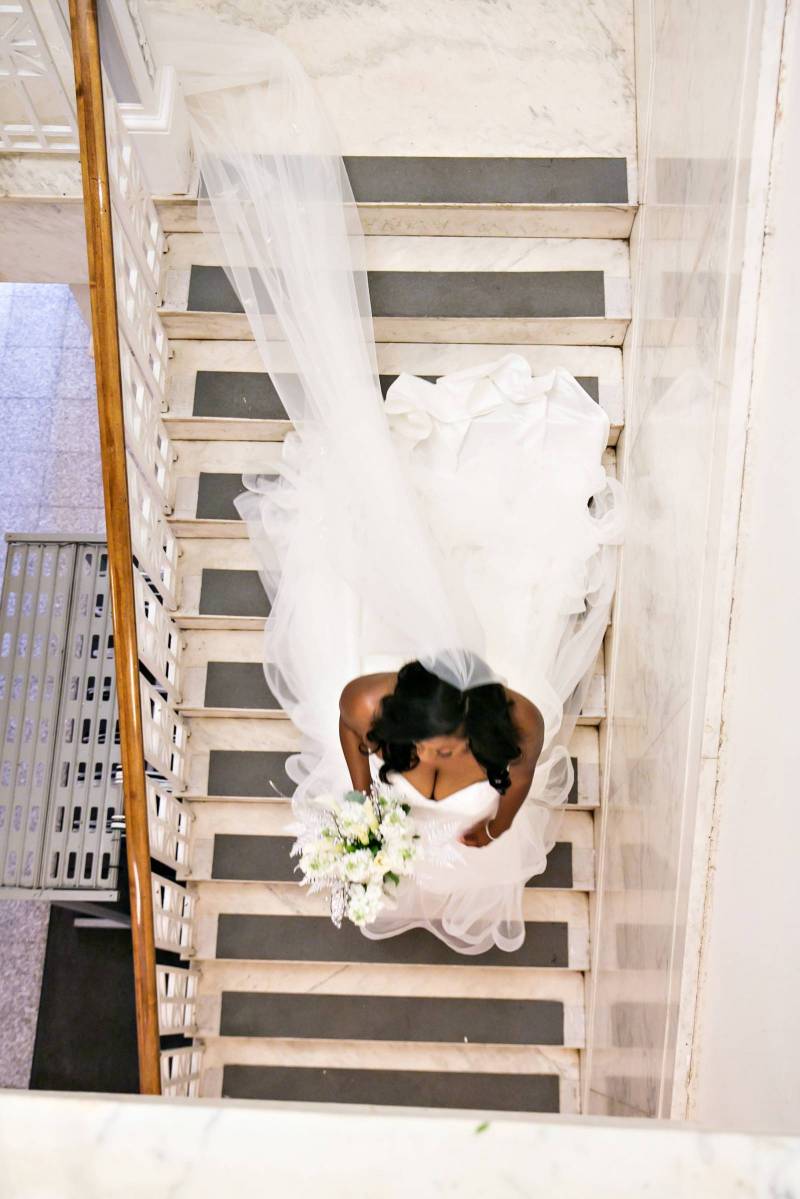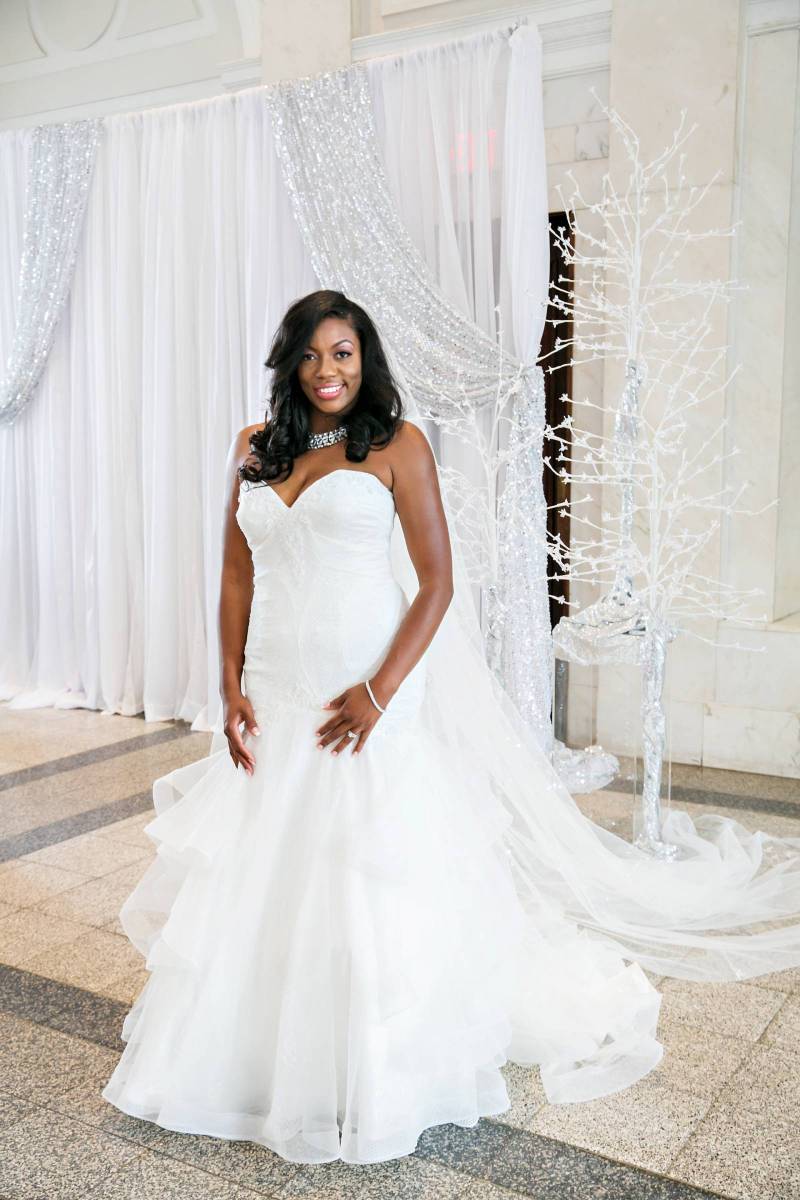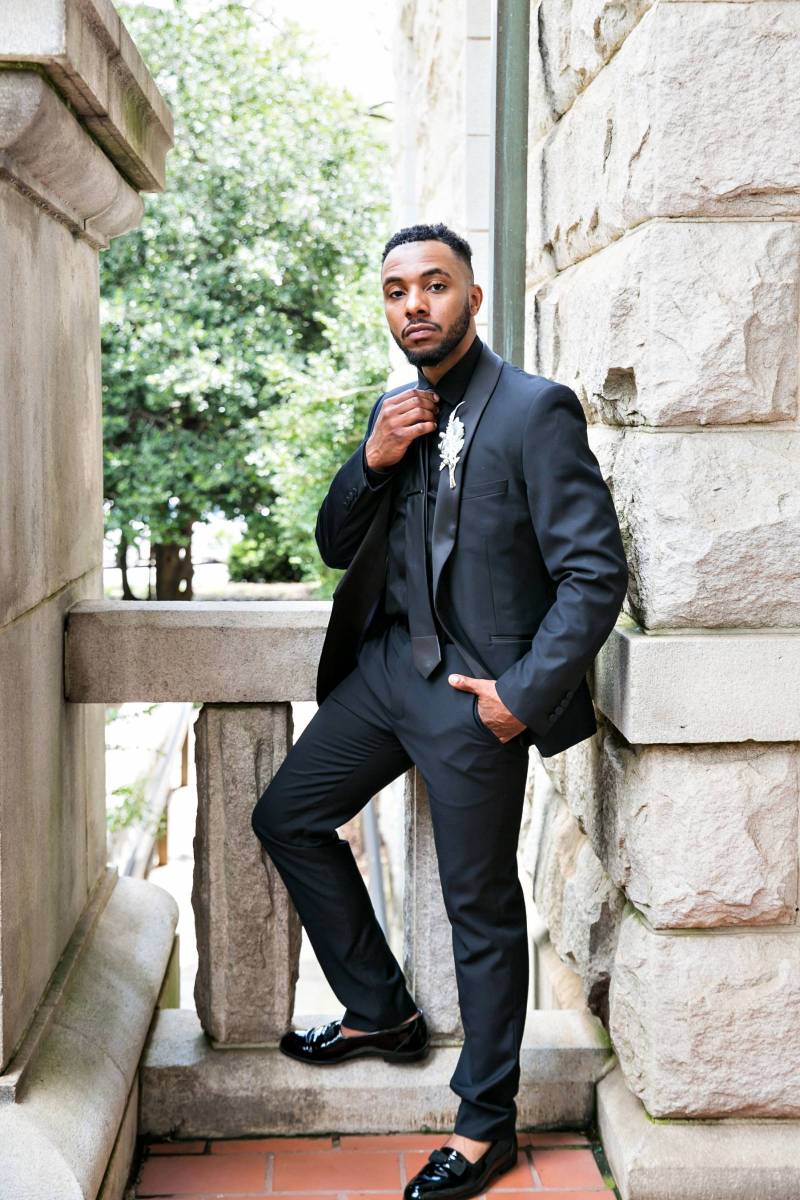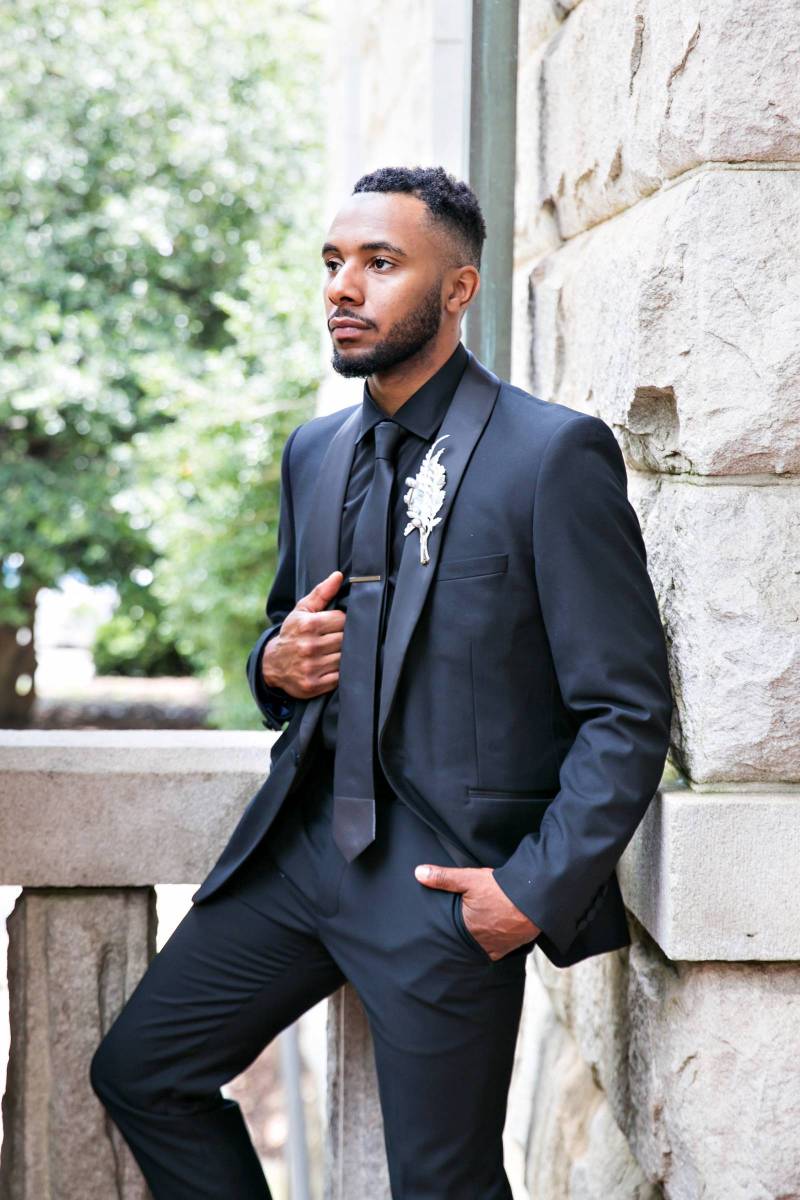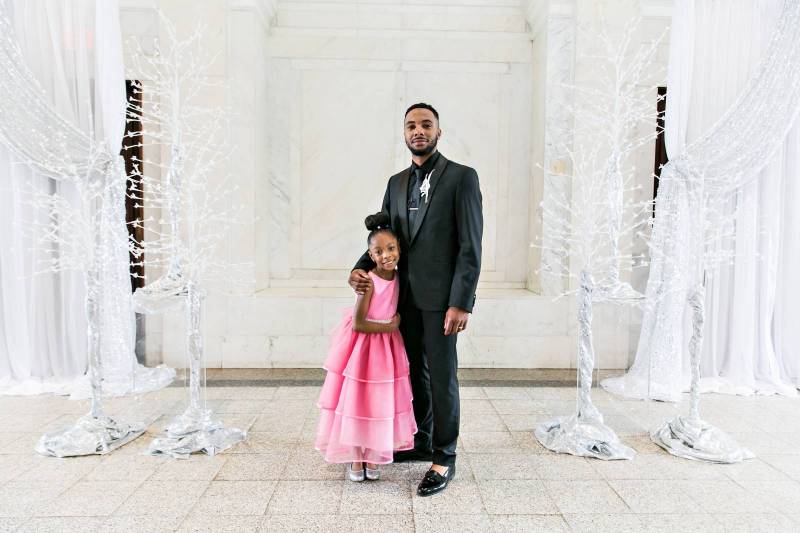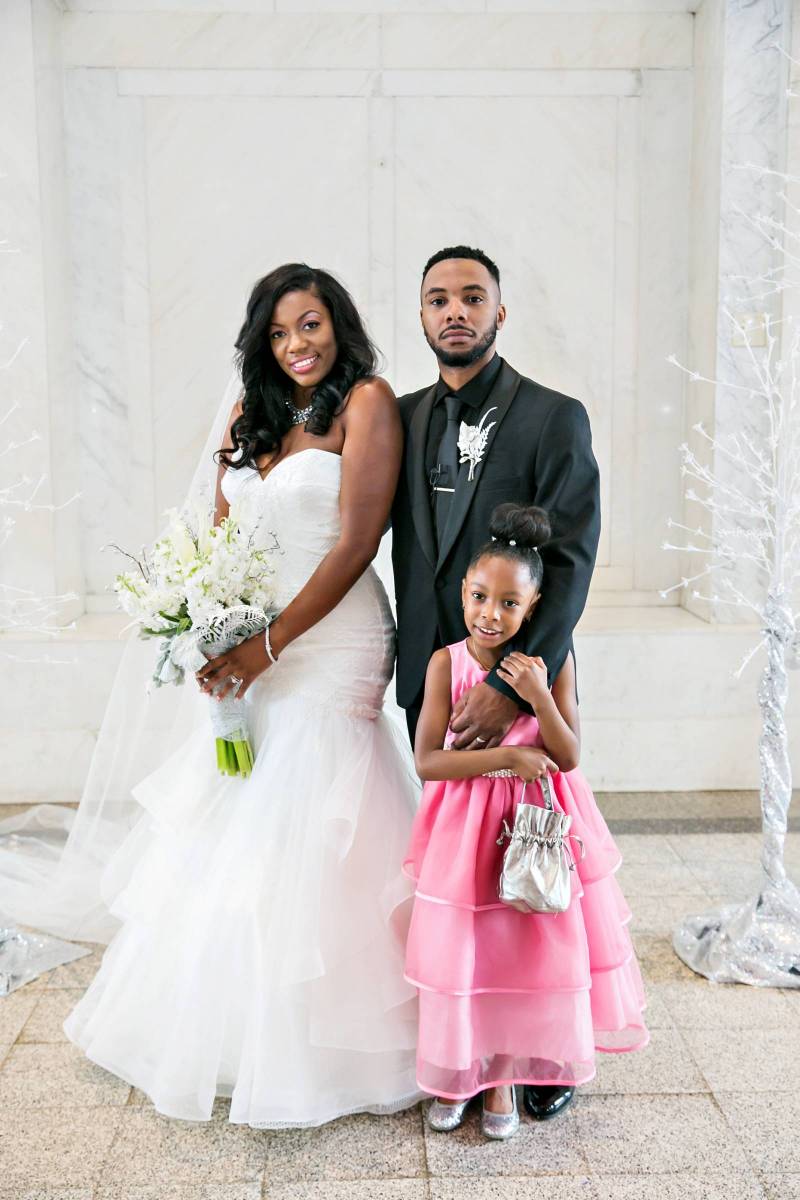 Engagement story:
It was no secret to anyone around us that we wanted to be married. We looked together online and in a few stores for the perfect ring. But, we quickly learned our tastes in jewelry were very different. So one random trip to the mall and I pulled Darryl into a jewelry store and picked three rings. I thought he would need time to think, but instead he bought my top choice on the spot. It was totally unexpected! Once the ring came back perfectly sized, he asked me at dinner, "Do you want to be with me forever?" I could not believe it was happening right then with my messy bun and chipped manicure but it did, and it was perfect!
What makes your love special?
Our love is built on a foundation of friendship. Sounds corny but, we still laugh and talk like the day we first met. It's not strenuous or tiring, seeing each other at the end of each day is still exciting. The commonality of daily living can be routine, but somehow we unintentionally find a way to share at least one laugh every day. Even when we disagree, those are the best laughs!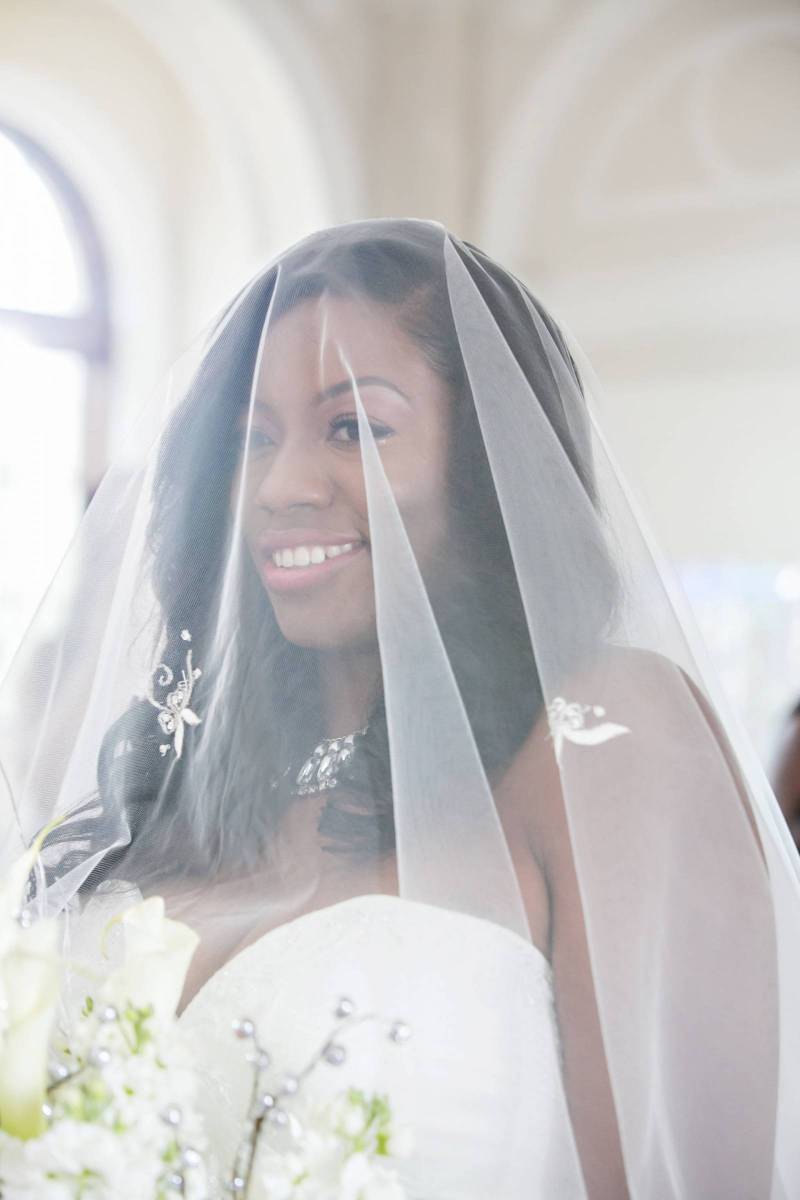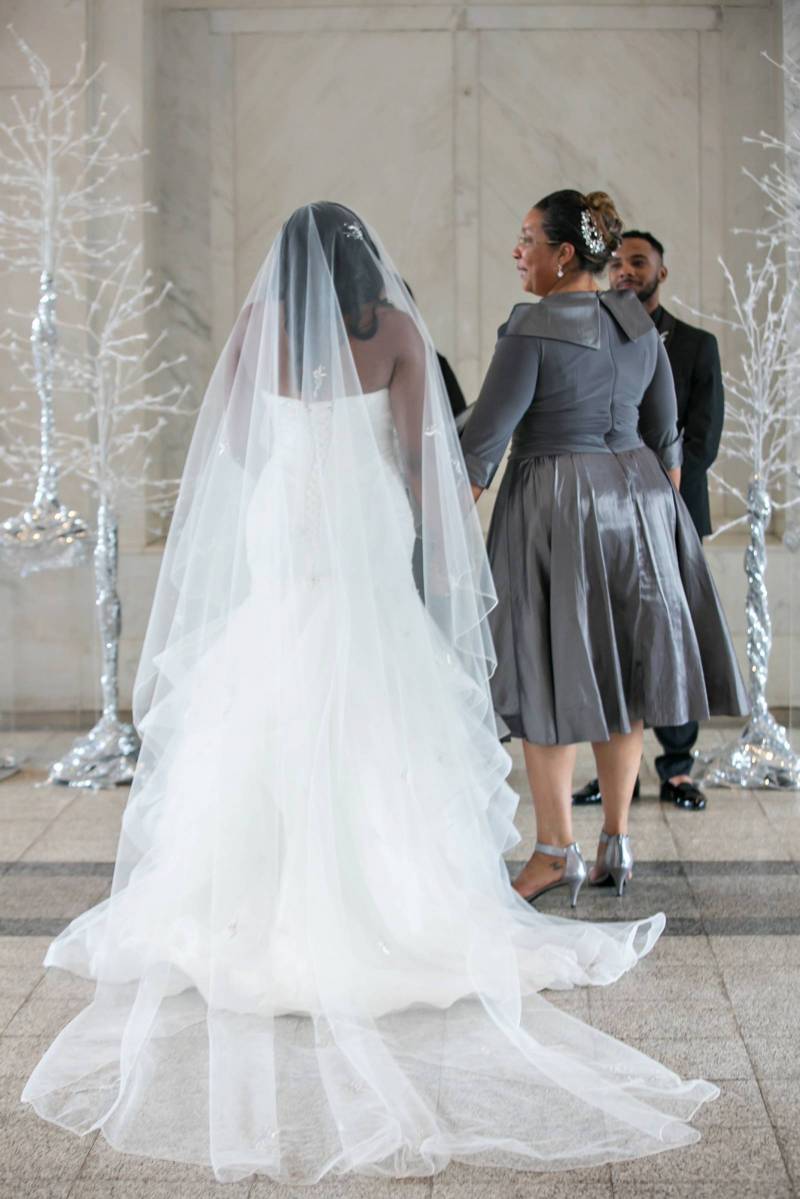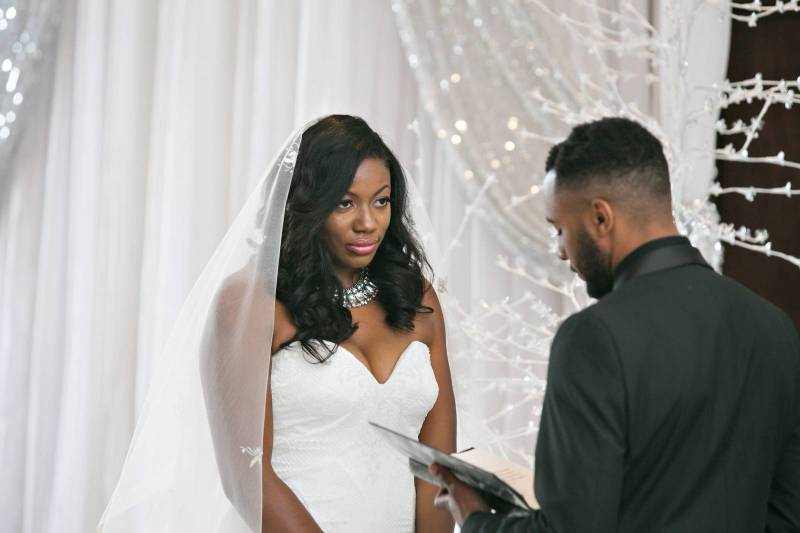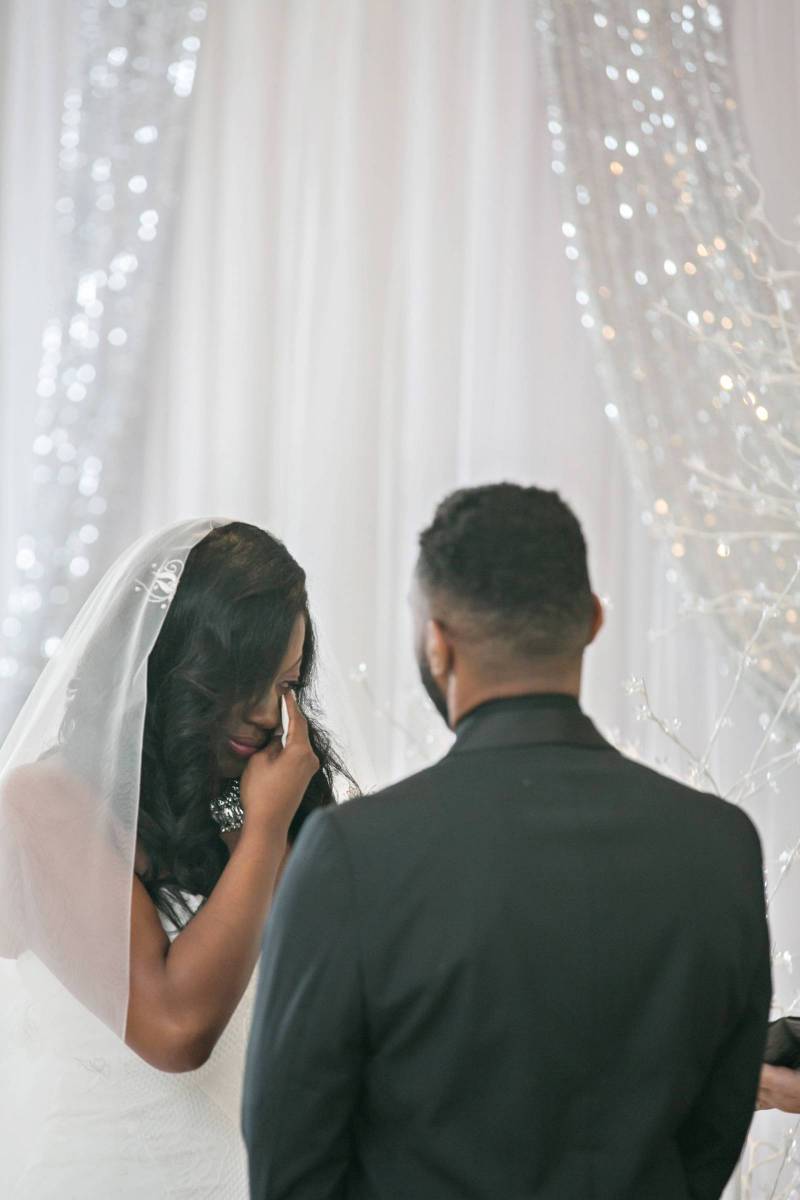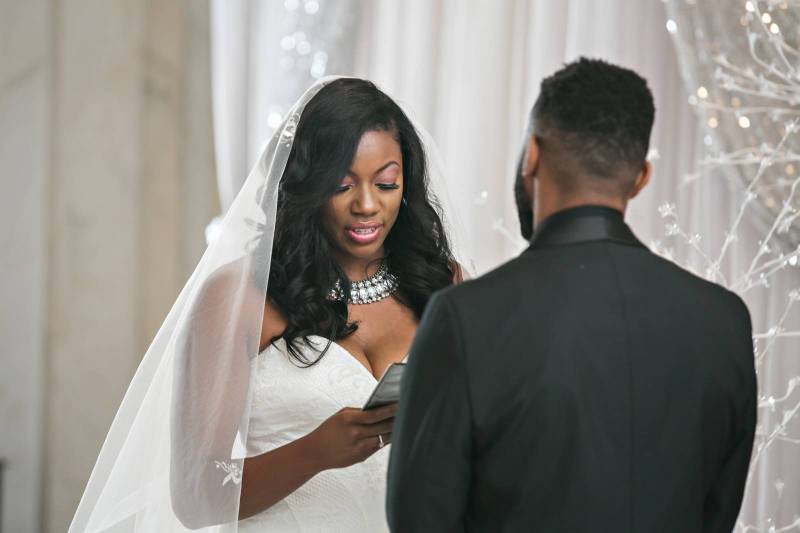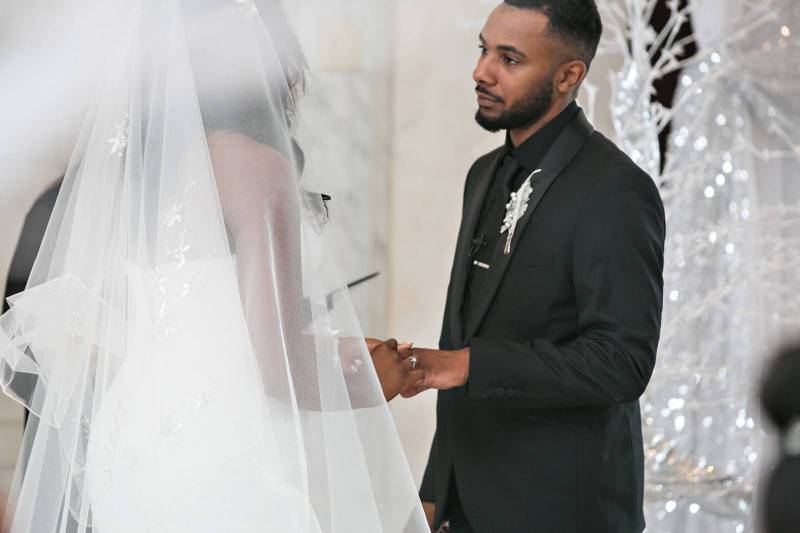 From the bride:
True to our love story, our wedding process was as unconventional as they come. We were planning an over the top Southern Maryland wedding, with an outdoor ceremony and elaborate reception. But one Sunday, I scrolled by a contest on Instagram offering a free wedding in Atlanta, Georgia. Never anticipating we would actually win, I applied that day. A simple follow back, one photo and one paragraph email entry later I get an email confirming we had indeed won a Christmas in July Winter Wonderland themed wedding! We eagerly accepted not knowing the quality we would receive, but were motivated by the experience we'd share and the stories we could tell. We had three weeks to get our attire, transportation, closest family and friends there to witness. With the help of Shavon Hunter of La Soirée Chic Events in Atlanta, we pulled it all off! Those three weeks were stressful and full of surprises, but the day was absolute perfection! I can't even describe how I felt at the top of the marble staircase where I first saw the beautiful wedding venue space all done up for me and my groom; and him looking dapper at the end of the aisle. The decor absolutely astounded me and the ceremony and following events felt unreal. The whole experience was unexpected and beautiful, I felt like a princess... I still do.
From the groom:
The wedding was amazing! For this ceremony to be put together in such a short amount of time, and go off without any issues was huge. Honestly, I felt at ease the morning of the wedding. I knew I was marrying my soulmate, so this beautiful ceremony was just the icing on the cake. Marrying Christina is my greatest accomplishment to date, and we are appreciative of La Soirée Chic Events for their efforts, vision, and professionalism.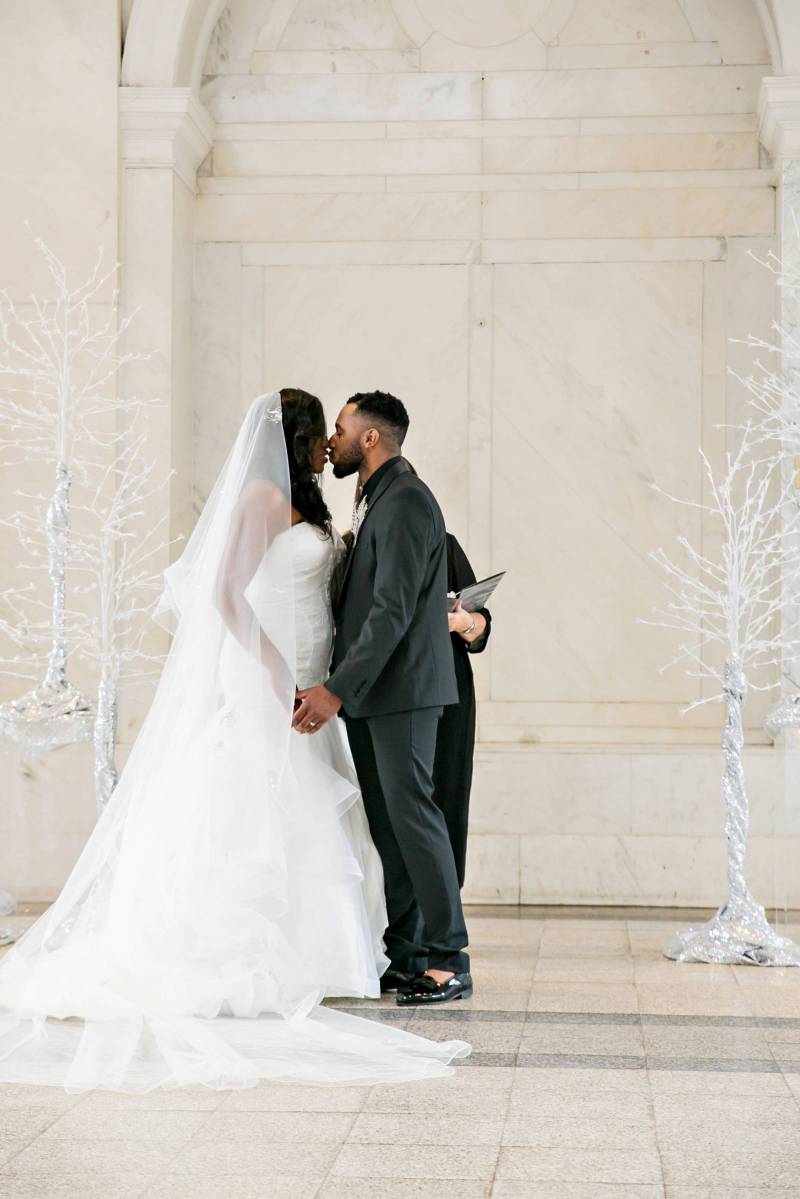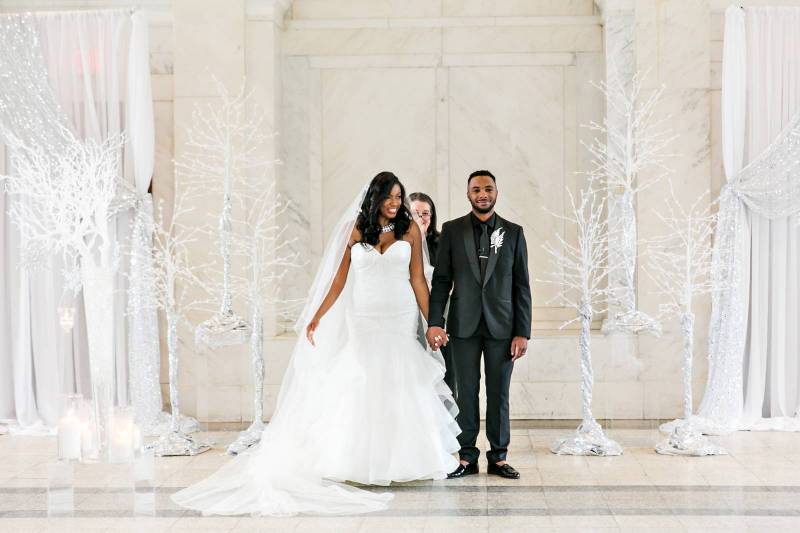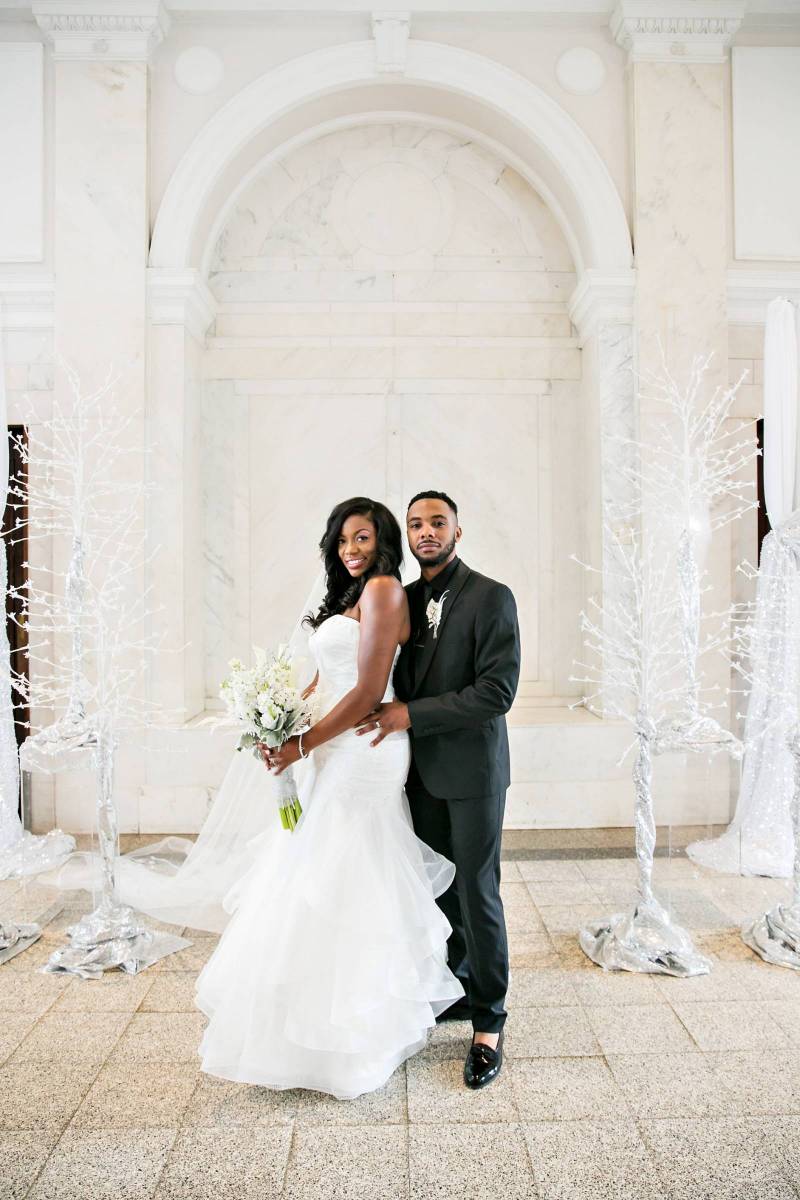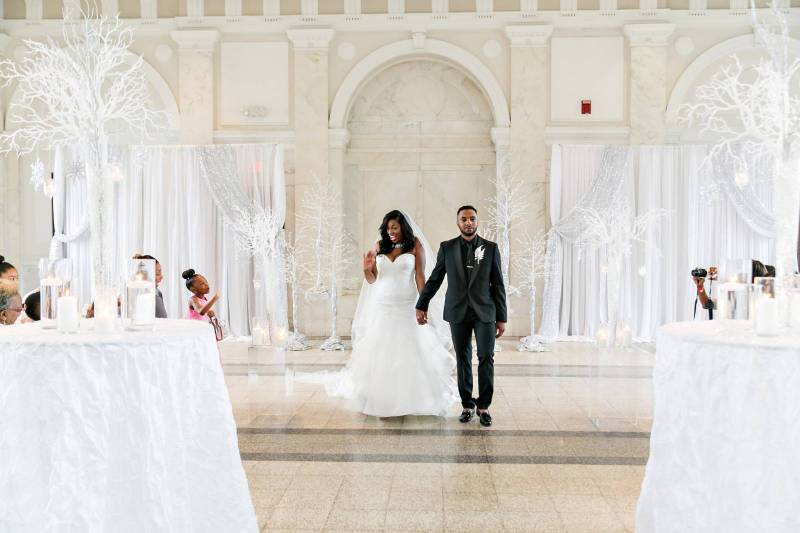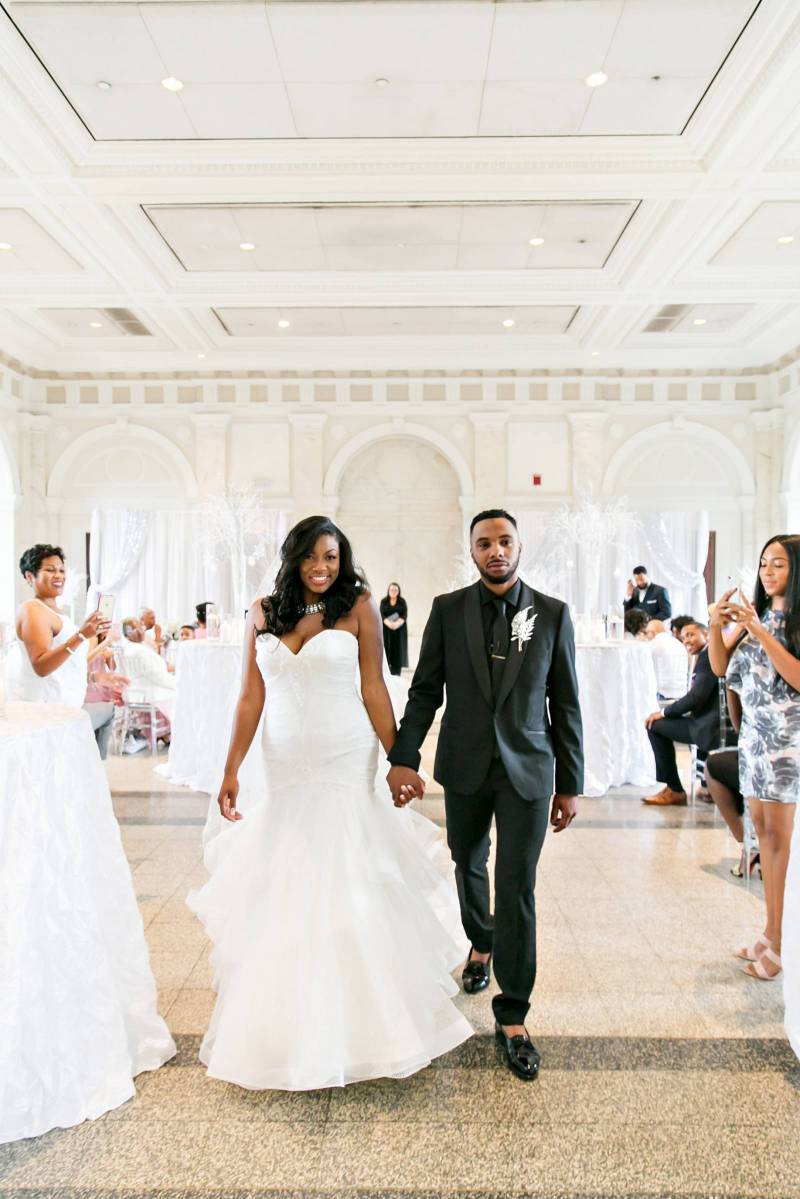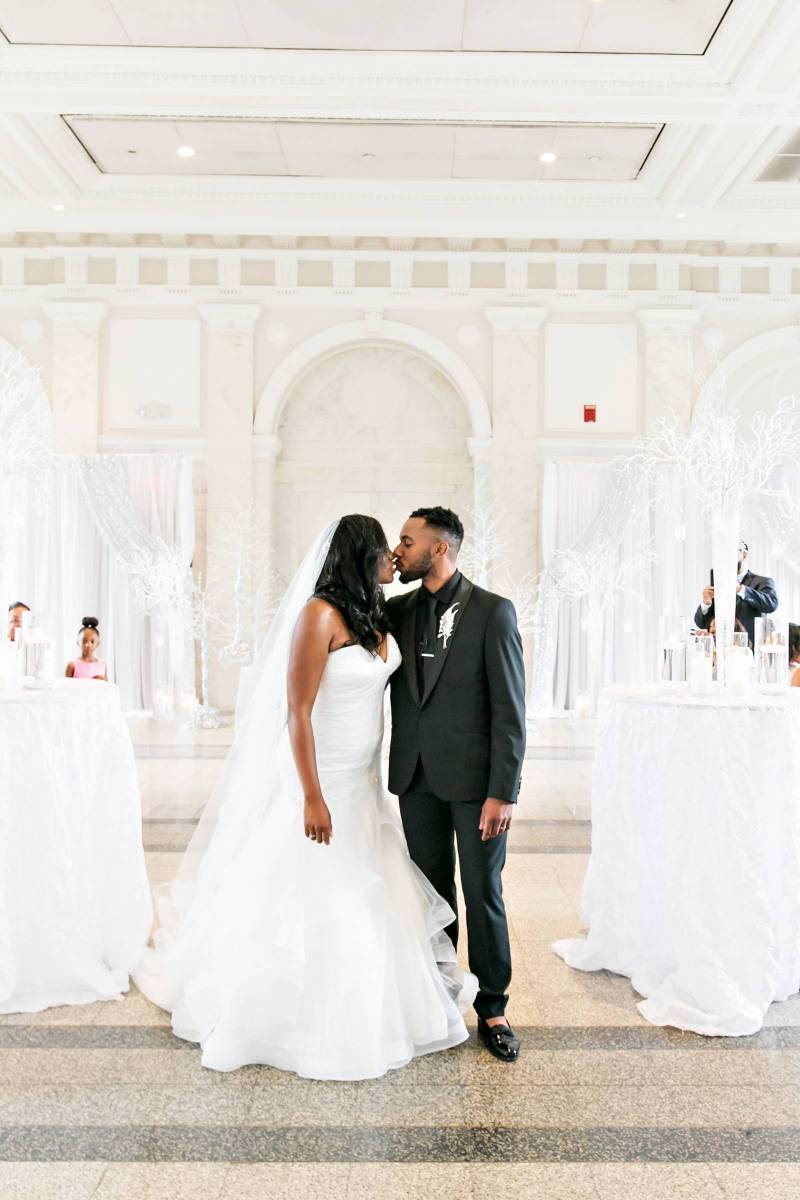 Your most memorable moment:
Our most memorable moment was our bubble exit. All of our guests surrounded us and showered us with bubbles as we left the courthouse. It was an awesome feeling, knowing what we had just accomplished, and for the first time in weeks we could take a deep breath of relief.
Wedding song:
We chose Anthony Hamilton's "Best of me" for our first song. It describes us perfectly; simple, loving and effortless. We listen to it all the time at home. We even had a private "second dance" to it later.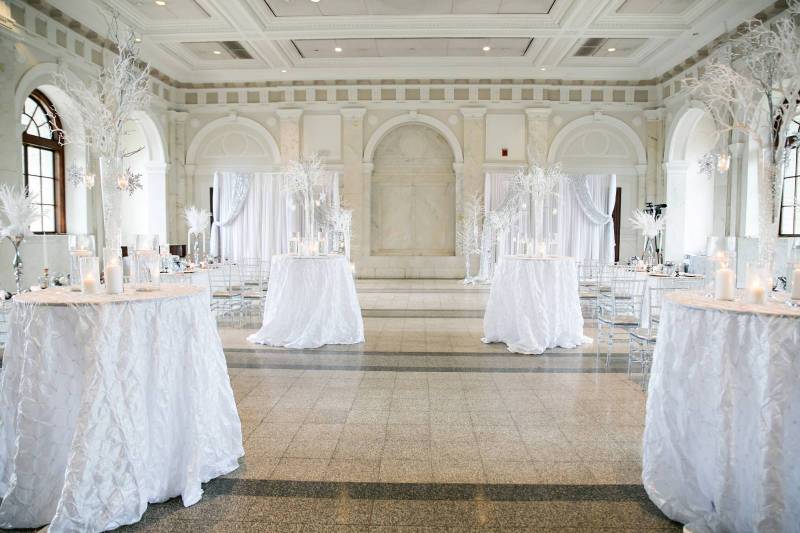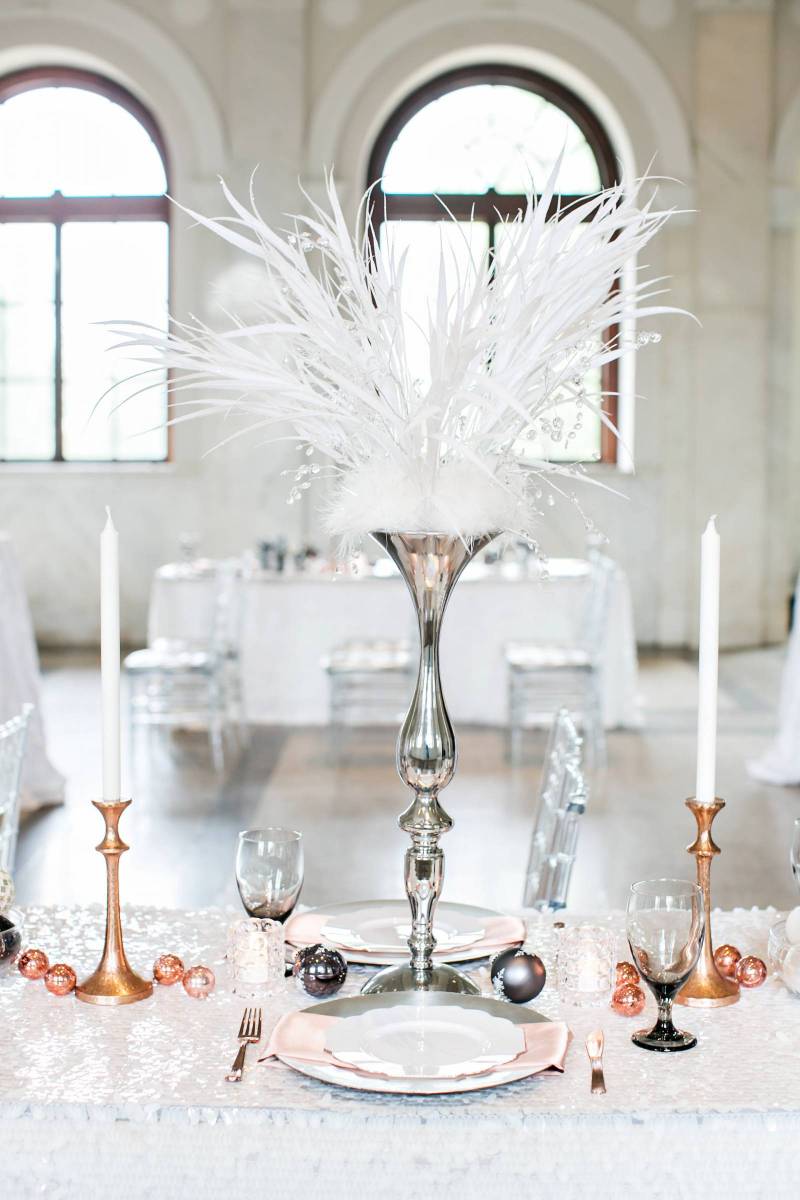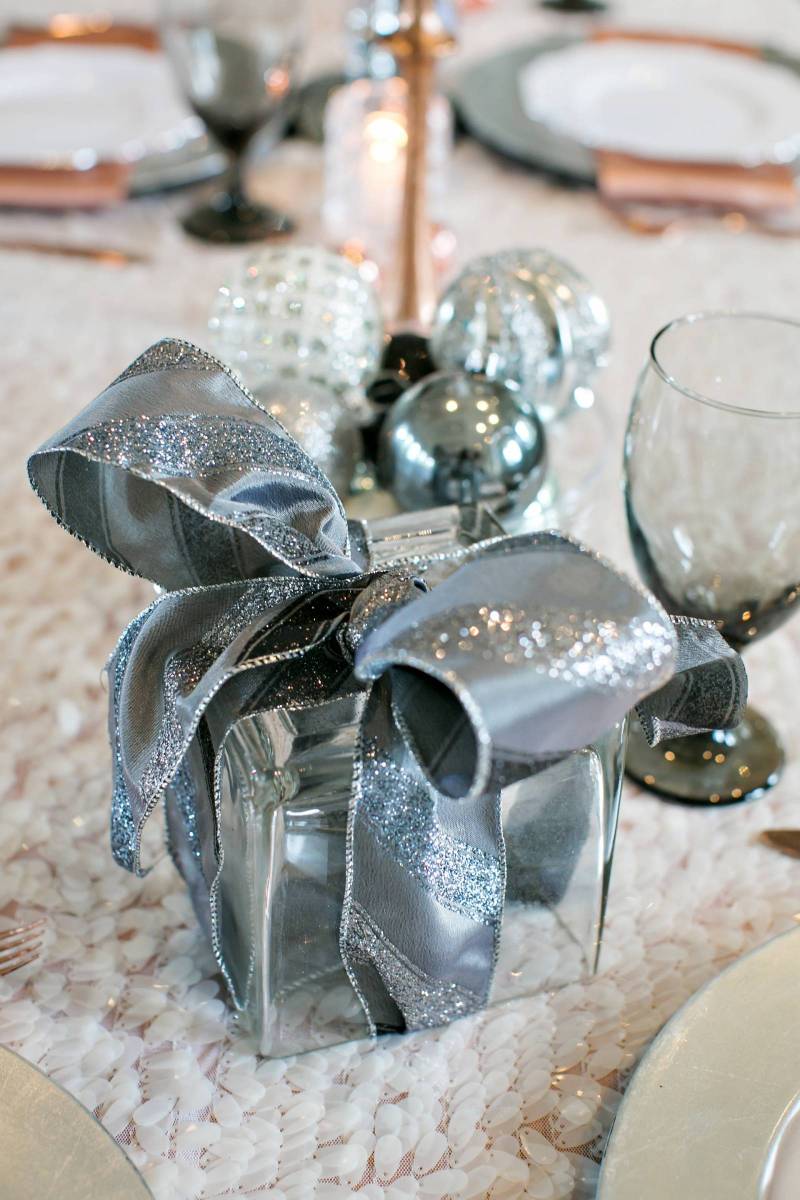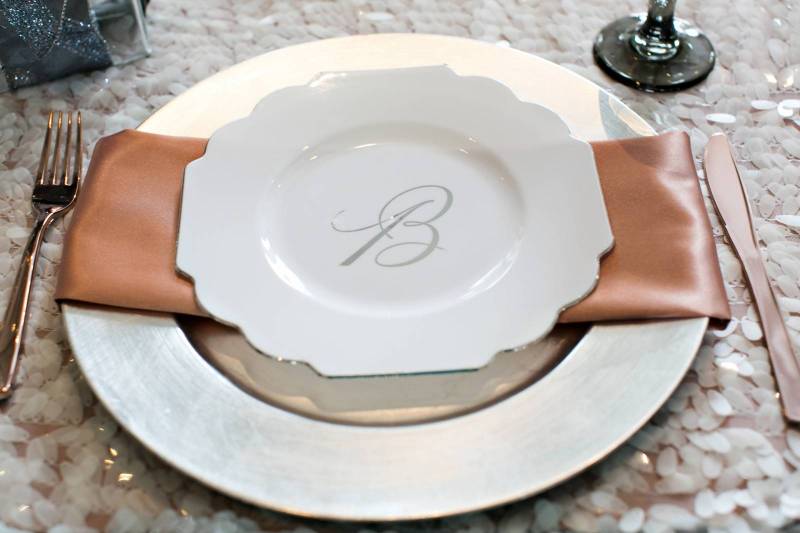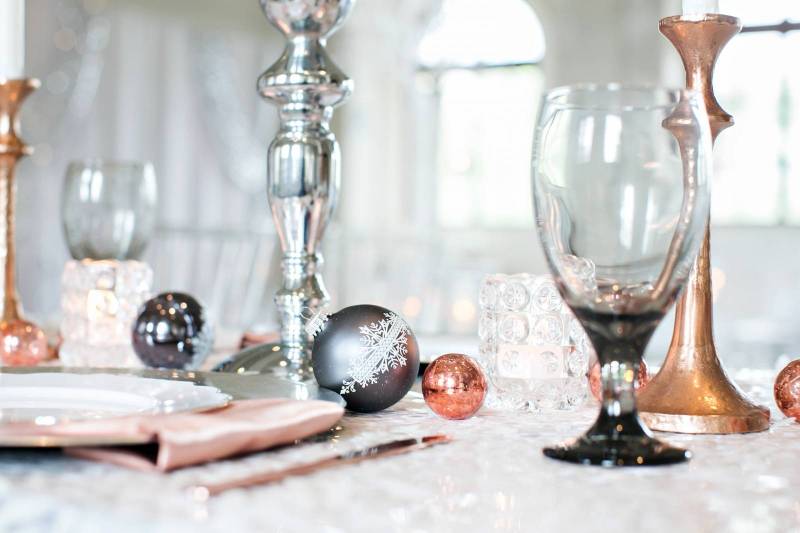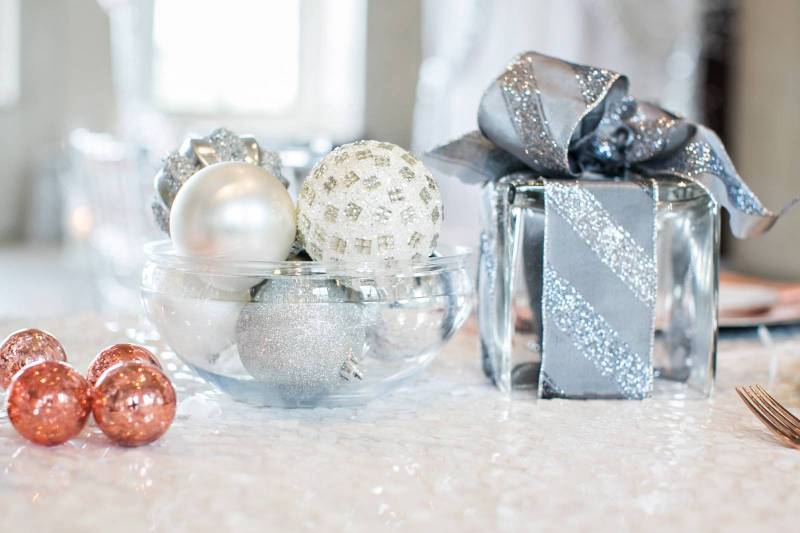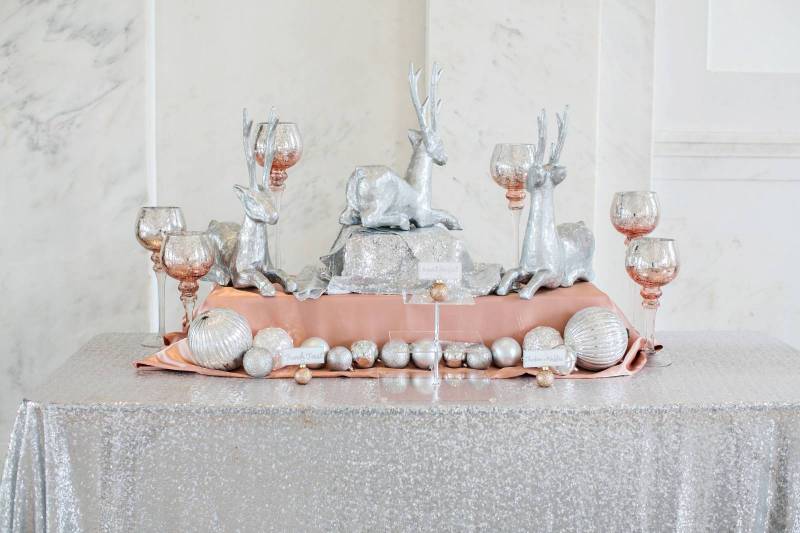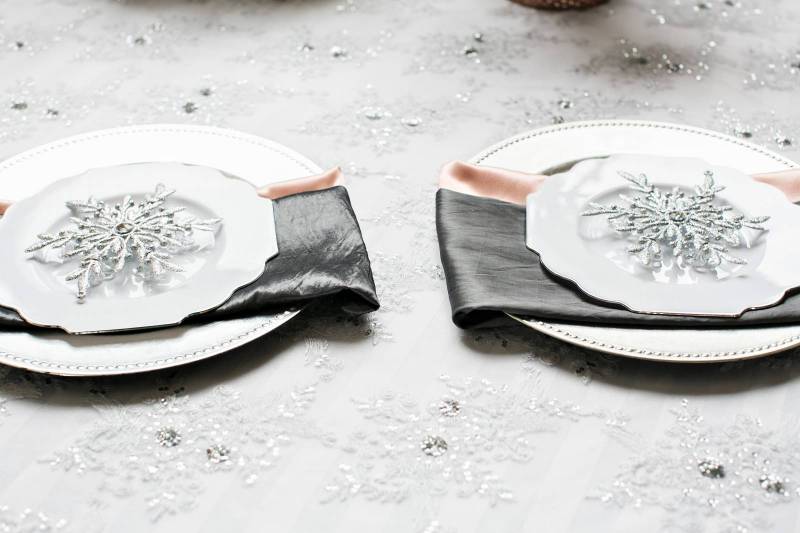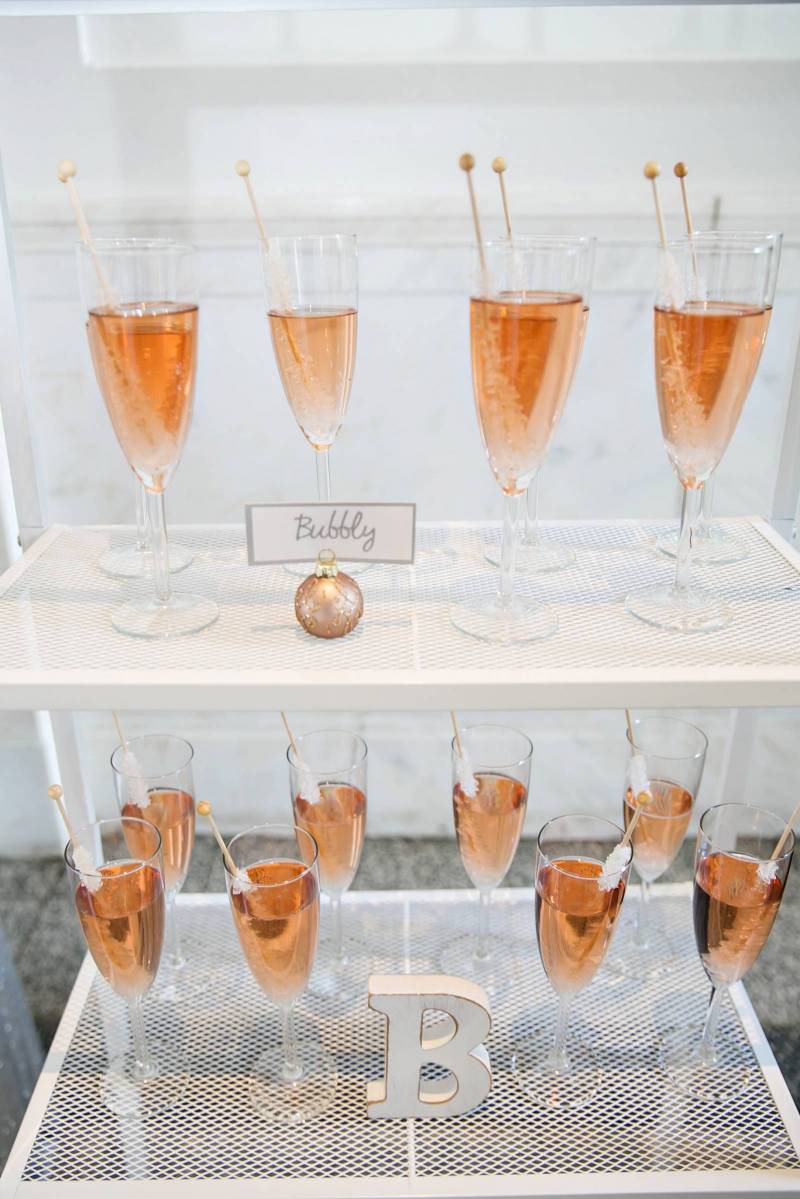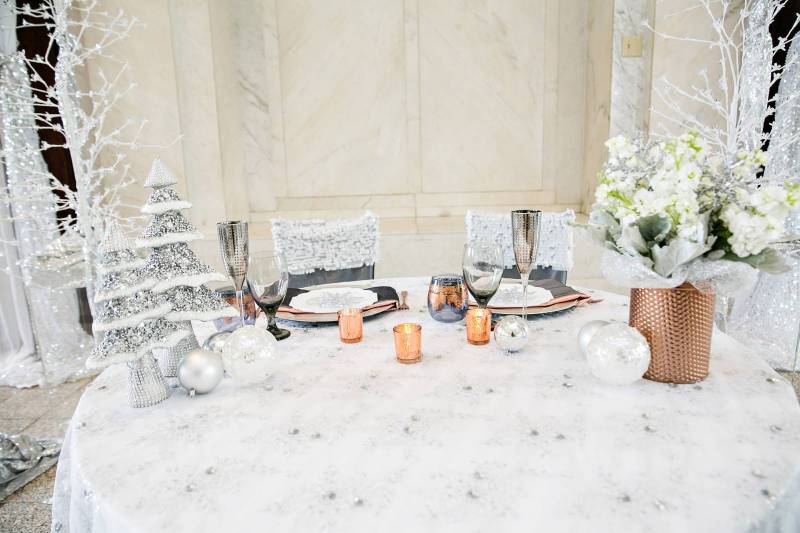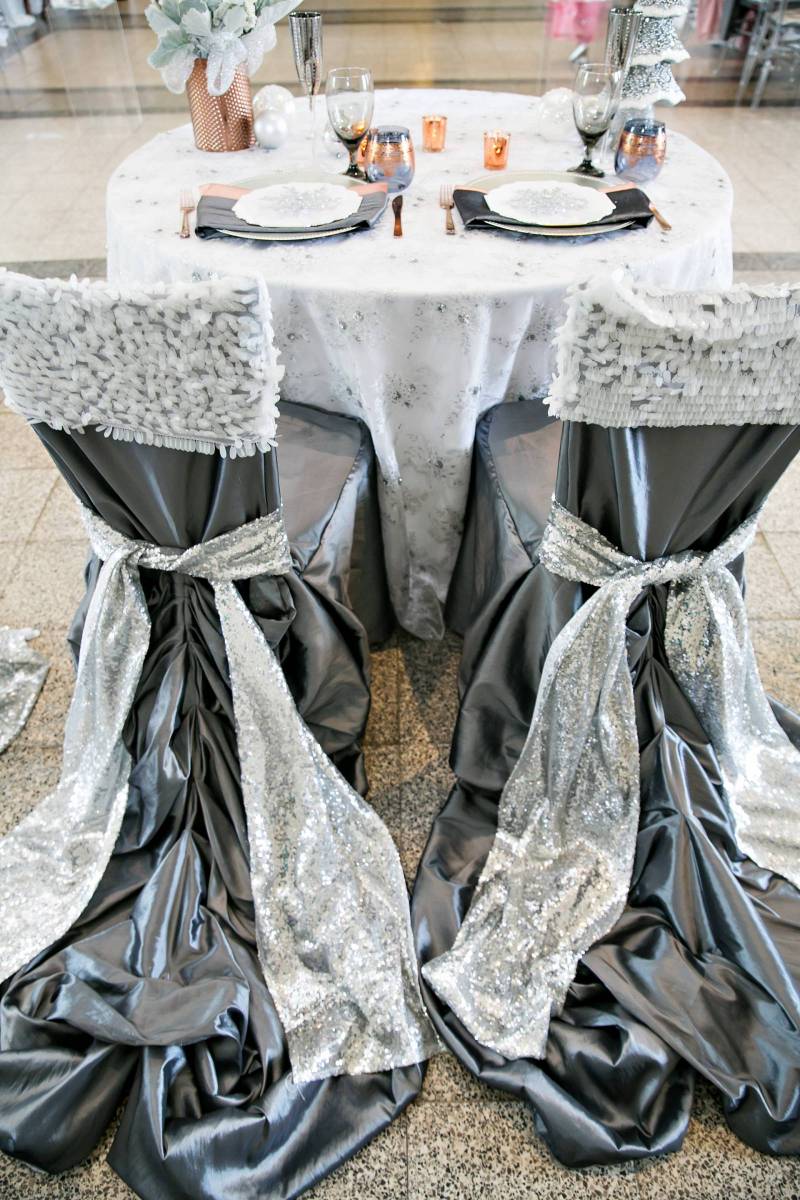 Favorite wedding detail:
Our favorite wedding details were the ceremony and reception decor. Because our wedding was a contest, we had no idea what the space would look like. It was incredible! Walking through the big wooden doors into the ceremony was like stepping through the wardrobe into Narnia. It was ah-maze-ing!
Any other interesting anecdotes from your big day:
Our story seems like a movie or fairy tale. I could go on forever about our favor. Yes, we are college sweethearts from Maryland and we won a wedding in Atlanta, Georgia. We had three weeks to make it happen and when it happened it was incredible. Pictures do the experience no justice. Family and friends share our story because it seems so unreal. But it is real! We hope we can encourage faith and persistence in the hearts of everyone who hears our testimony.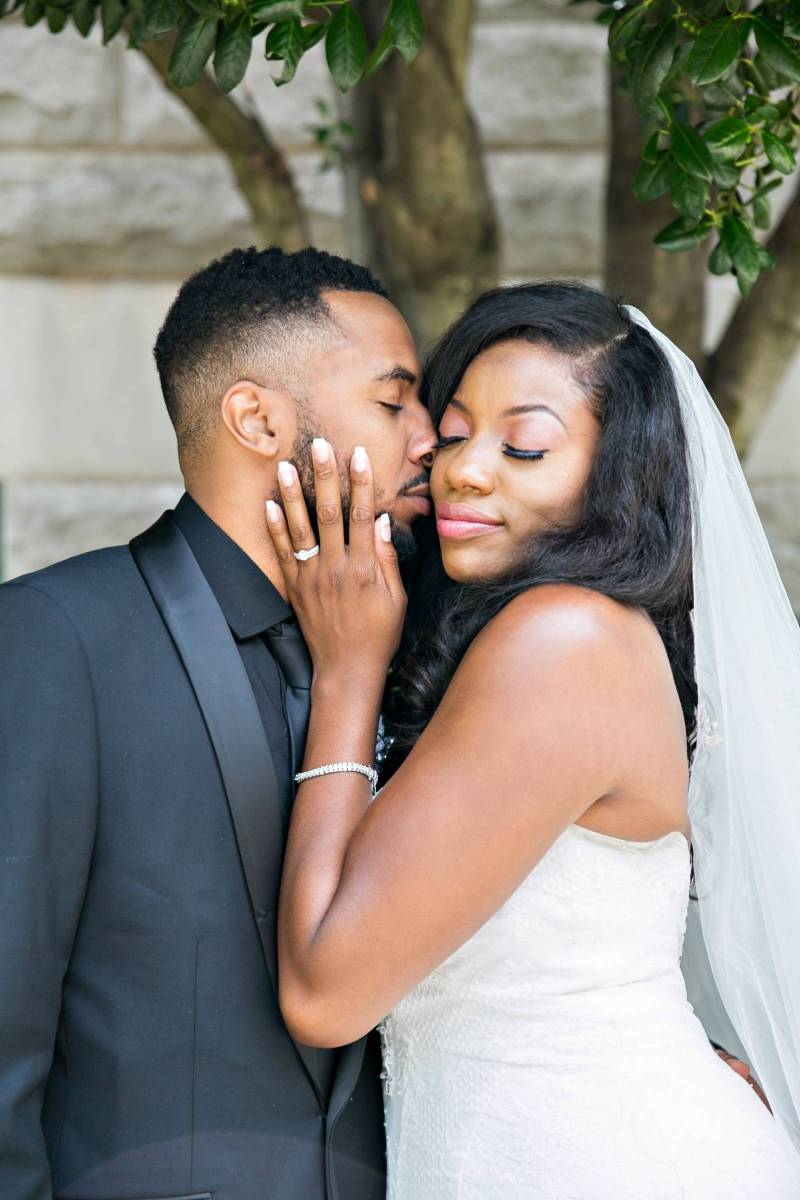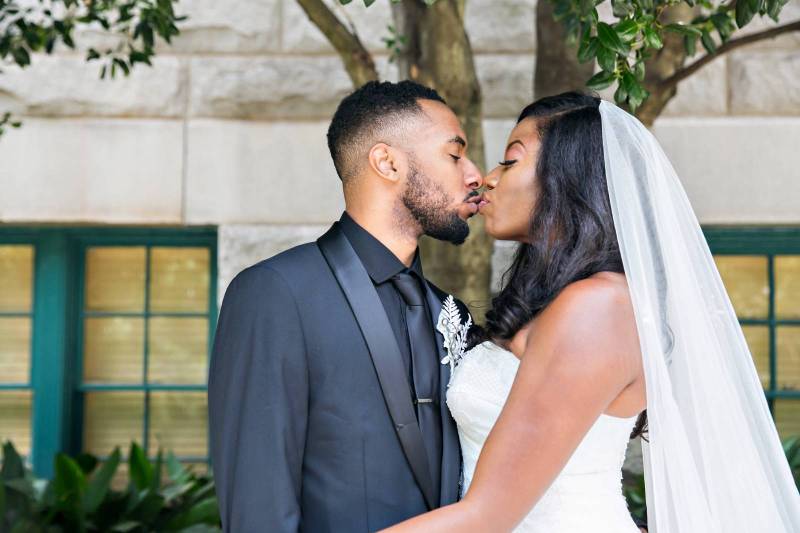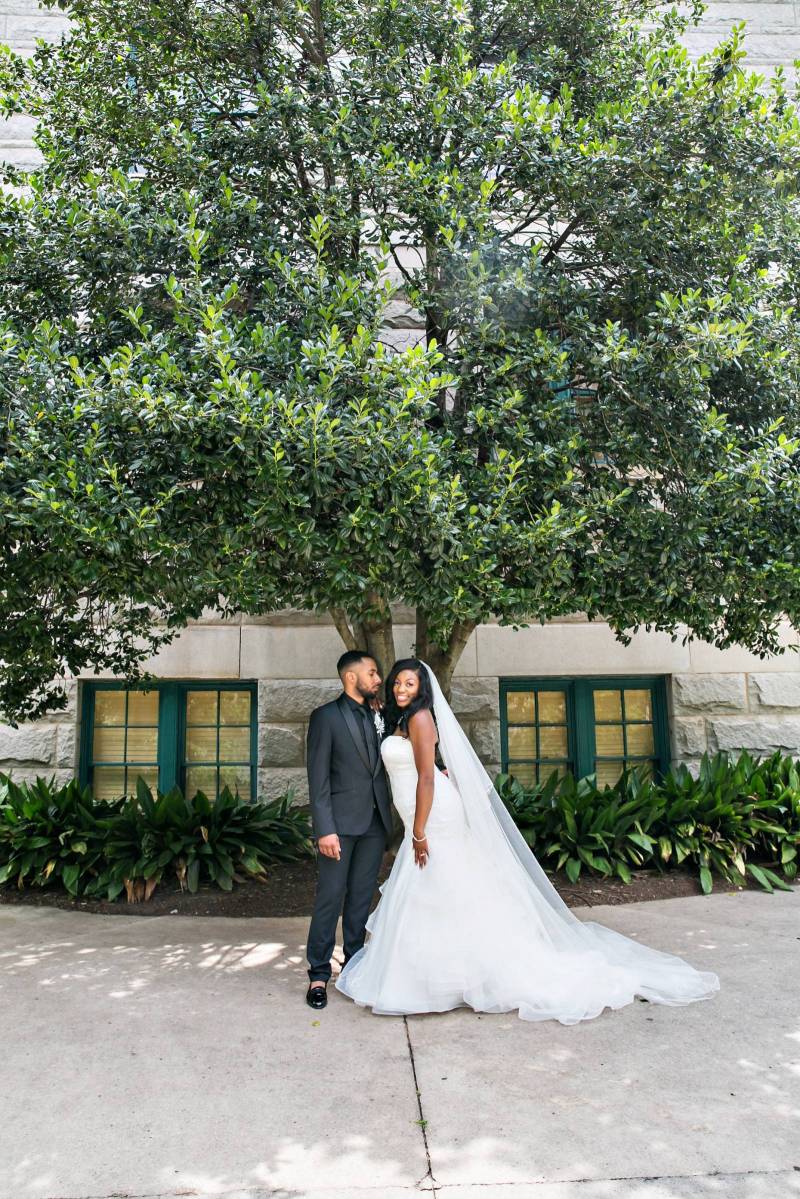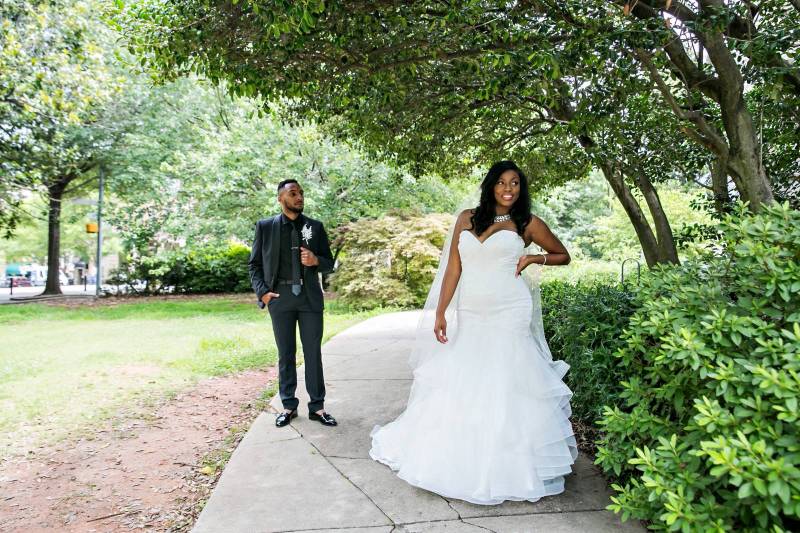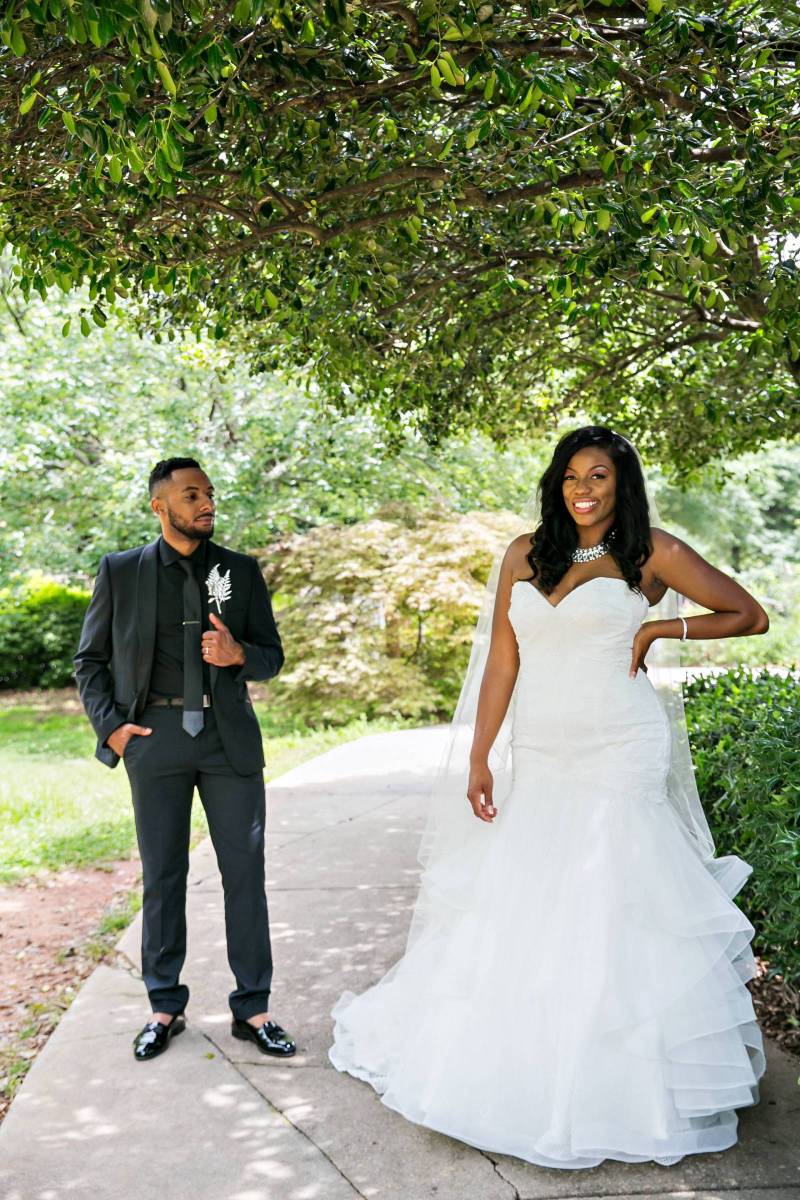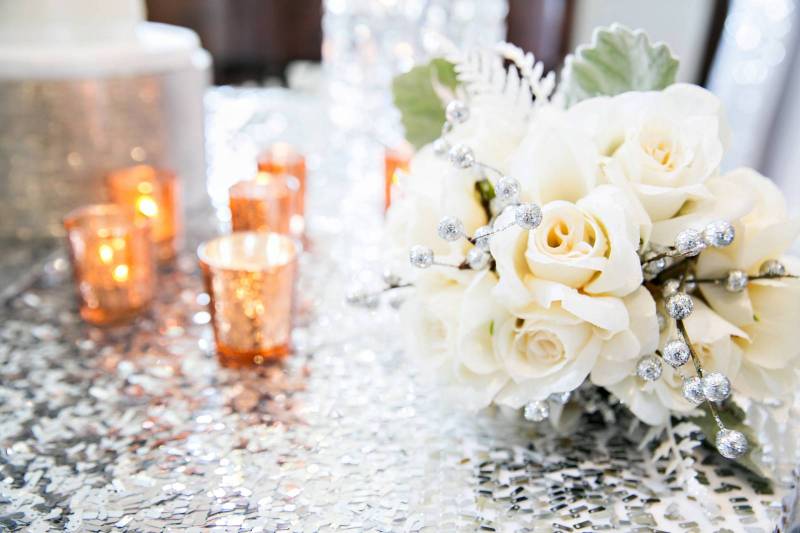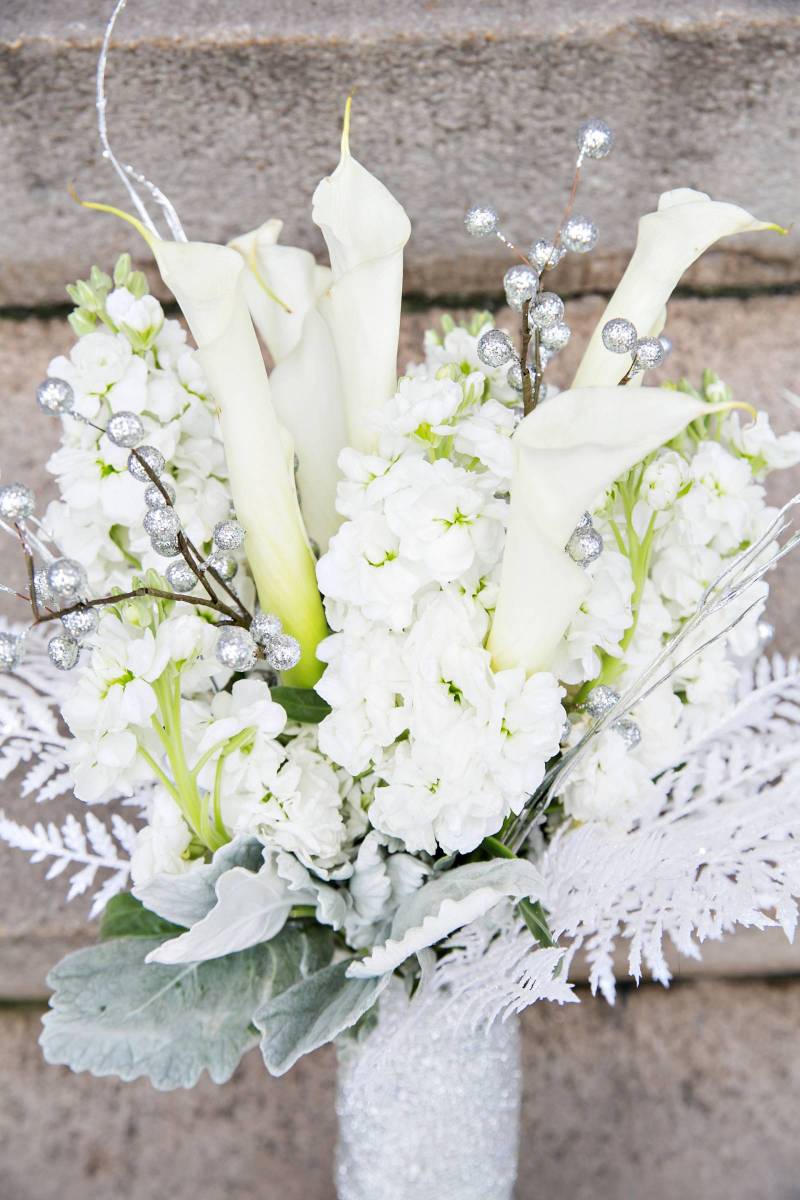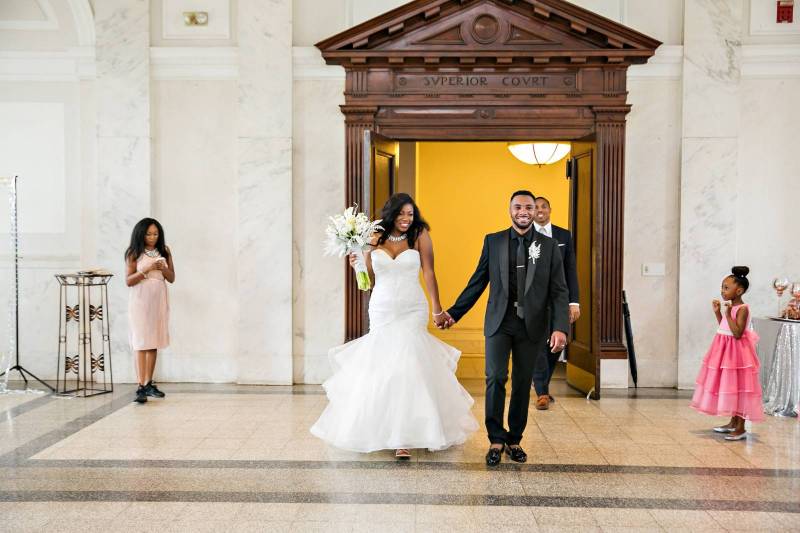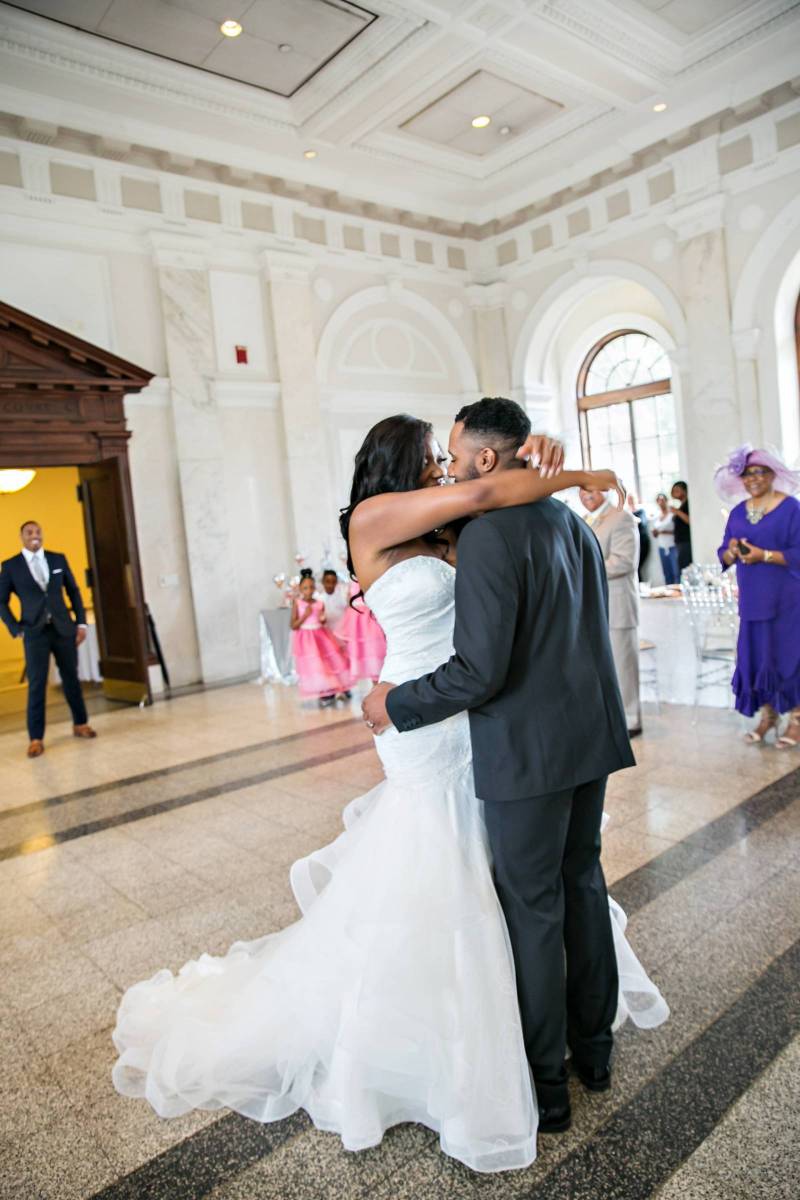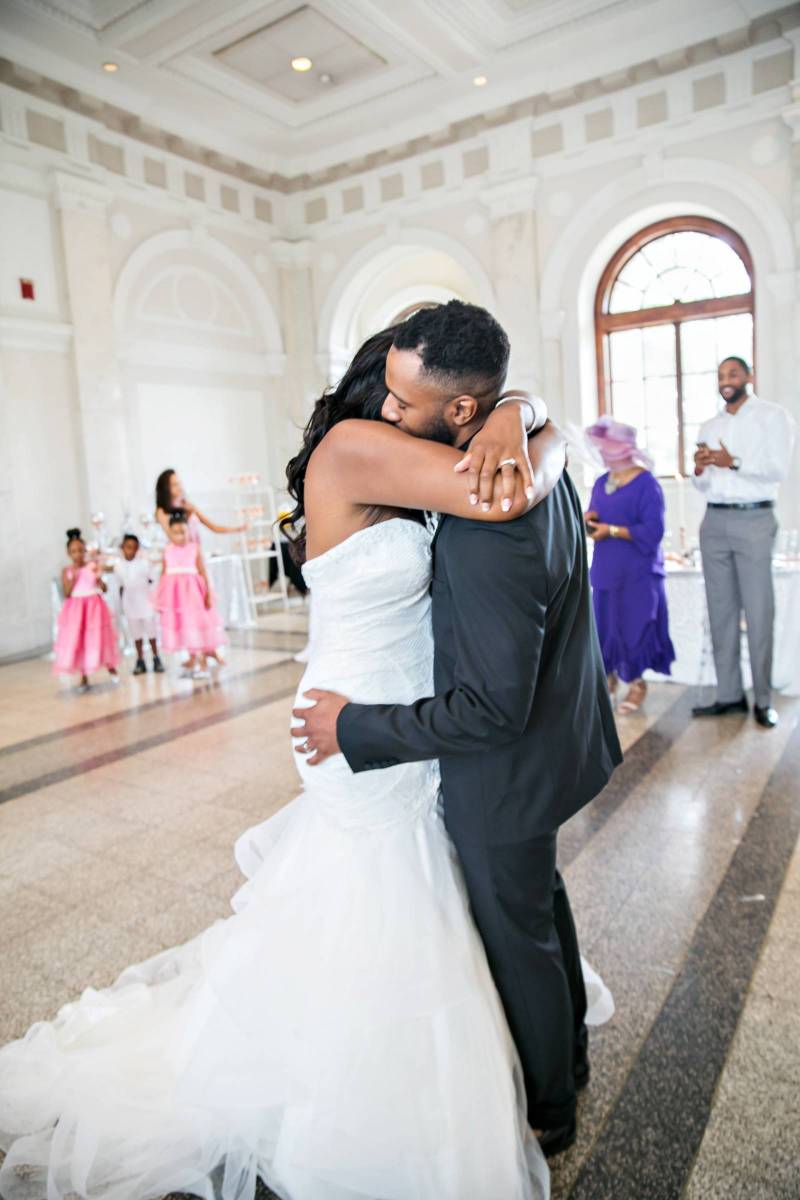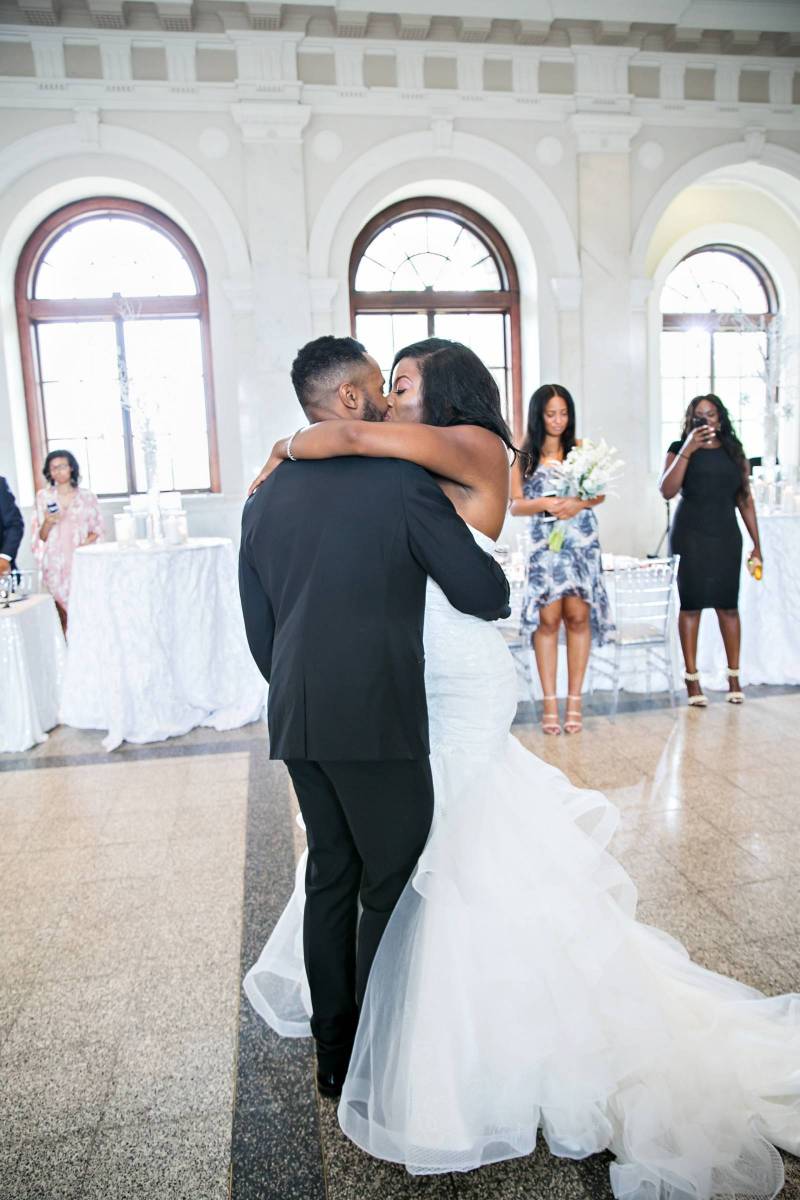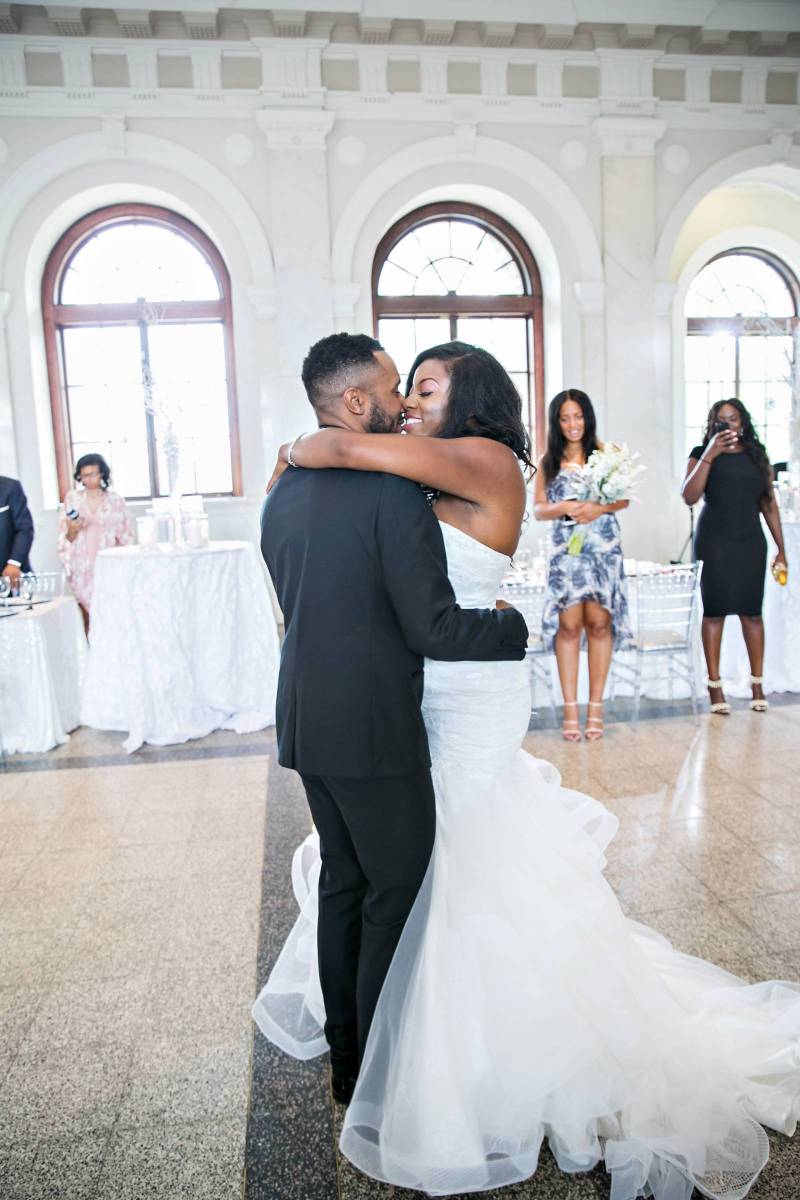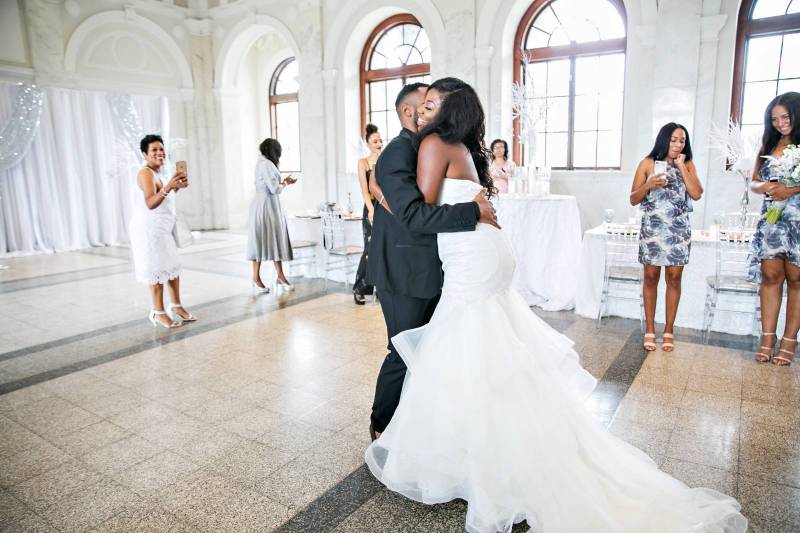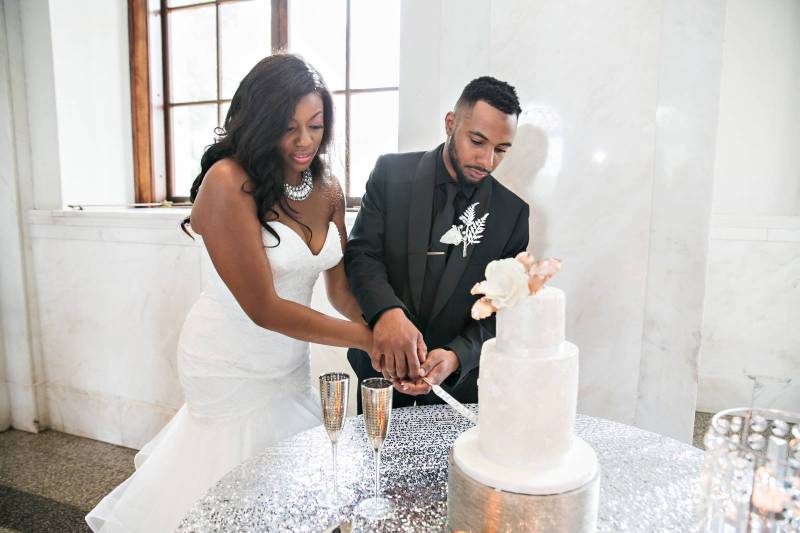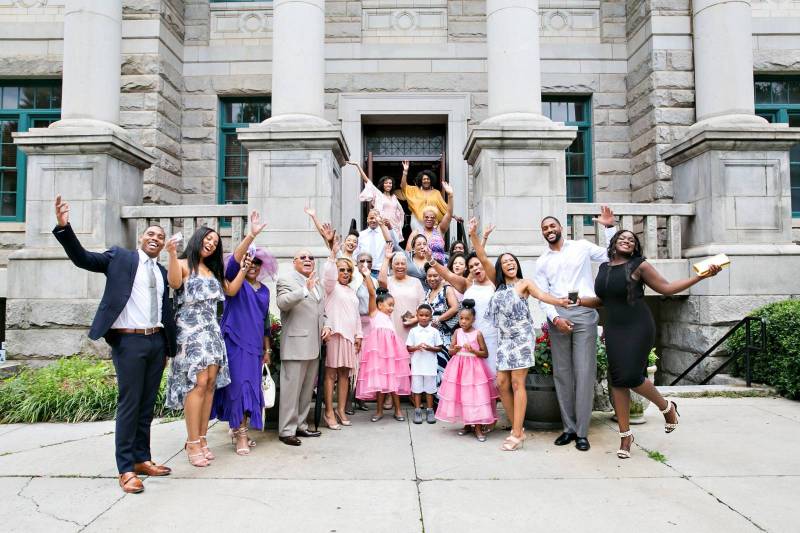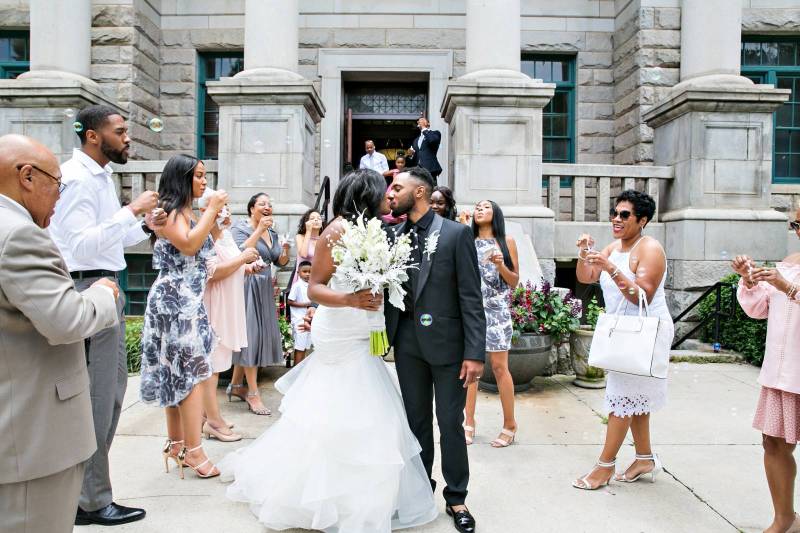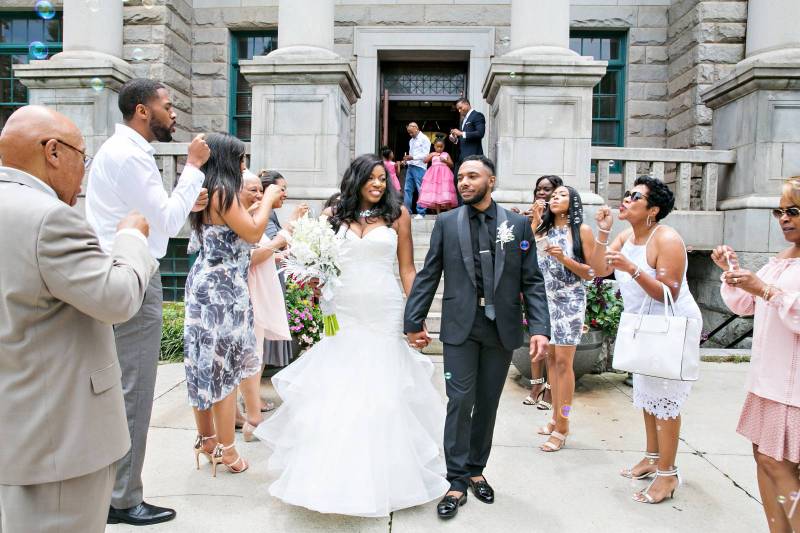 What are you most looking forward to as a married couple?
We are most looking forward to building a life together on our own terms. One that's incredible, full of love, and fun! We can't wait to travel and explore life hand in hand with our daughter. We are so proud to be married.
Advice for a bride and groom on their wedding day:
Be realistic about your budget! But make sure your day is exactly what you want. Do not plan a wedding for the amusement of others. That causes nothing but anxiety and stress. Wedding planning can be frustrating, so be sure to enjoy the ride, you only do it once! And when in doubt just elope!
Congratulations to the newlyweds! We wish you a wonderful wedding and marriage.