Shanita and Curtis attended Delaware State University from 2001 to 2005. She was a cheerleader, he was a football player yet ironically they never crossed paths during their undergrad years. Years later, they coincidentally wound up back in the state of Delaware, where they both acknowledged each other frequently throughout the community. Eventually, the two became more familiar with one another over time. They both thought it was more than just a coincidence, and Curtis's attraction to Shanita provoked him to ask her out on their initial date. Furthermore, the conversation was great and it got better every date after. The two could even complete each other's thoughts at times. Right away these two knew they were made for each other. Now, this pair is ready to take the next step in their relationship and walk down the aisle. Check out their cozy afro-inspired engagement session in Washington, D.C., captured by A Father's Lens Photography.
Bride's full name, age and occupation: Shanita Powell, 35, Educator
Groom's full name, age and occupation: Curtis Powell, 36, Educator and Barber
Place of residence: Newark, Delaware
Engagement Shoot Location: Rock Creek Park, Washington, D.C.
Wedding date: August 31, 2018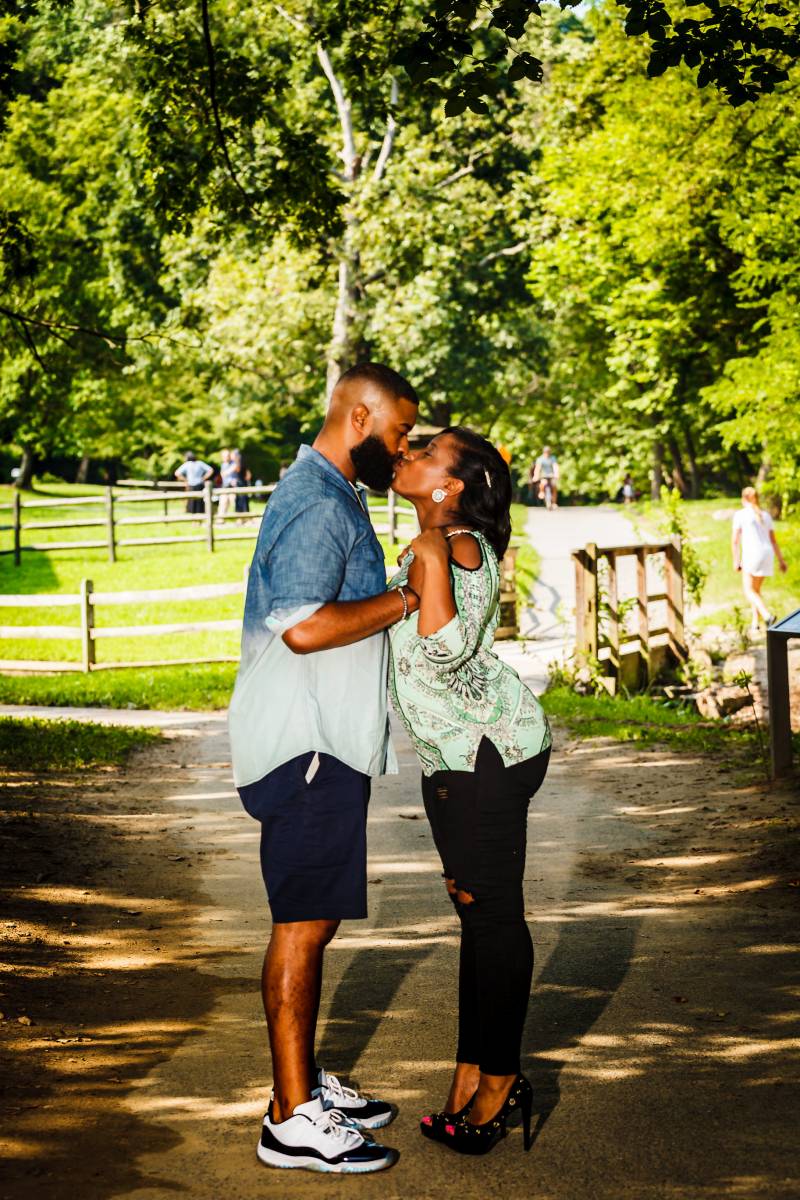 Engagement story:
Curtis proposed to Shanita the night of his birthday, July 7, 2017, after Shanita threw him his first surprise party. He played a prank pretending to be upset, claiming he didn't get what he wanted for his birthday. Shanita was clearly irritated with his behavior but Curtis pulled out the ring and said, "The best gift you can give me is to accept my last name, will you marry me?" She said, "Yes."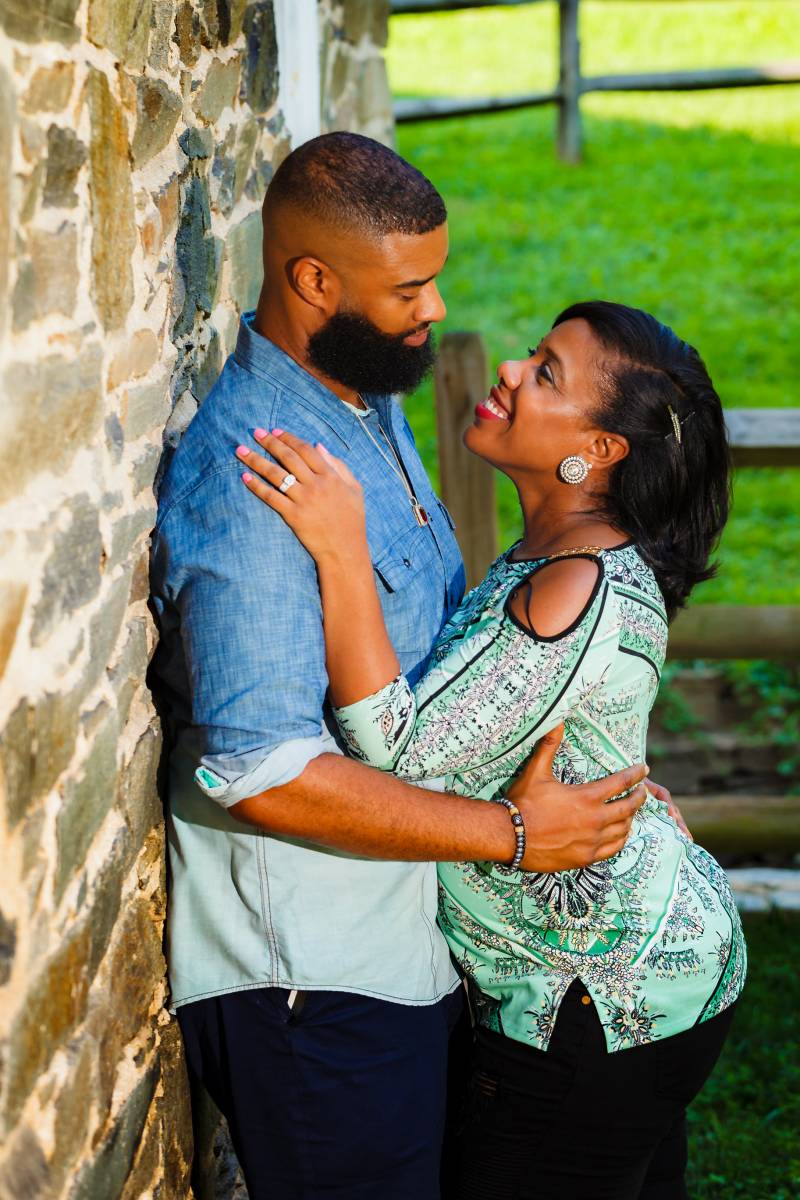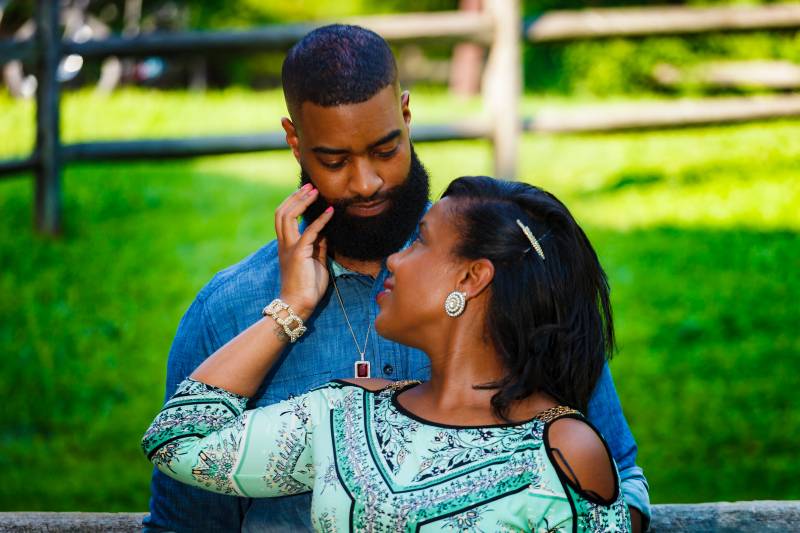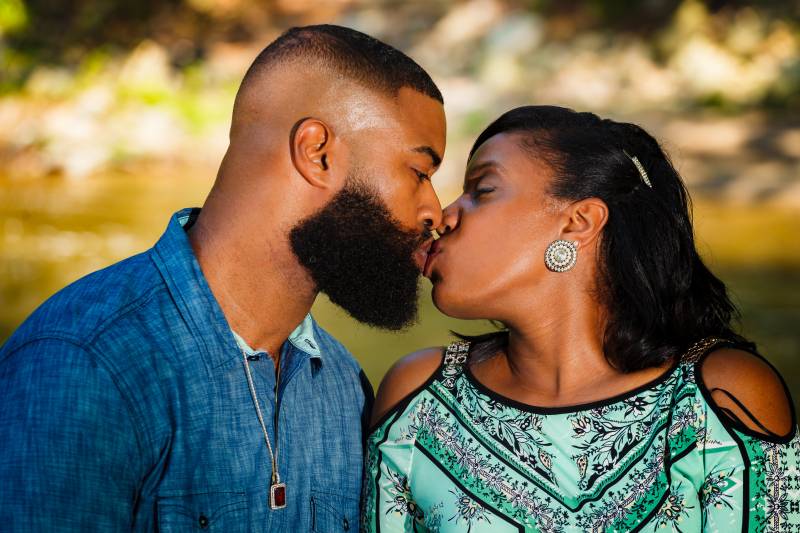 For the Groom: Walk us through the behind the scenes of creating this special day.
There honestly wasn't much we needed to do. God already made Rockcreek Park perfect. The sun was shining, water flowed down the waterfall; the barn, stairs, and rocks were perfectly weathered. All we had to do was simply be in the moment as nature's beauty was used to highlight our love.
What makes your love special?
Our love was delayed. We both feel we were always meant to be together and missed earlier opportunities. We attended the same university, Curtis was my children's gym teacher and we attended the same social events, etc. Recognizing how much time we missed makes us appreciate our love that much more.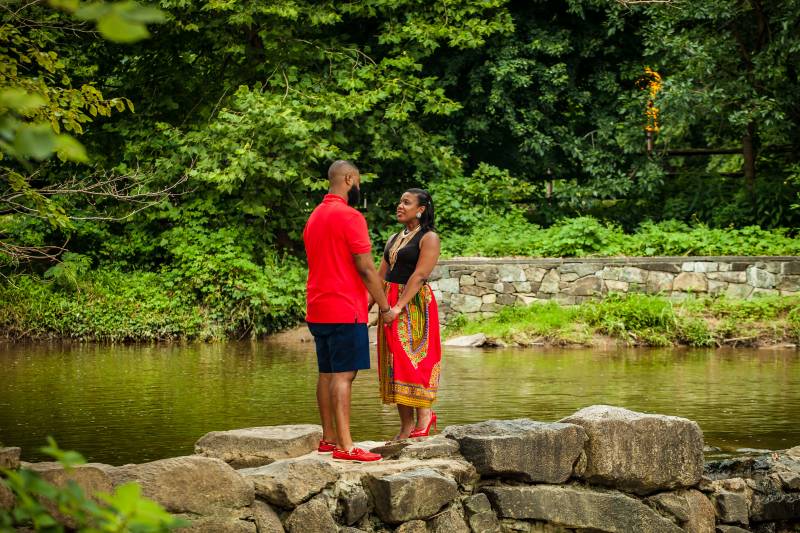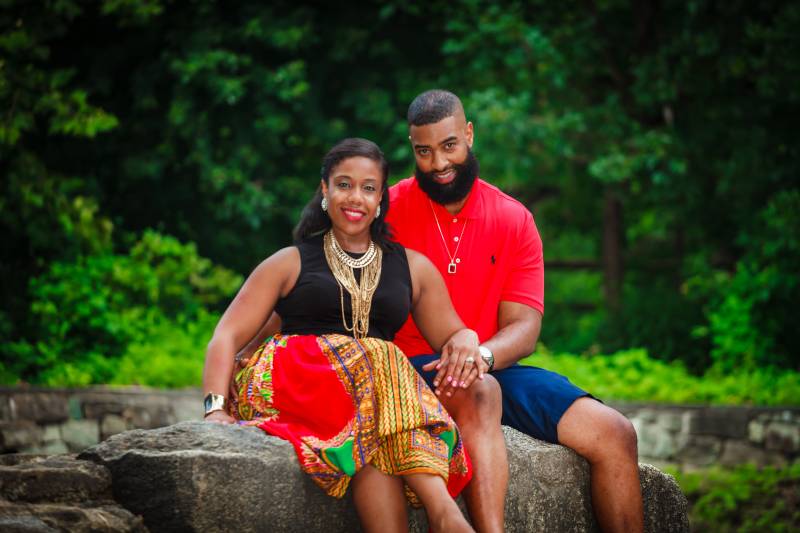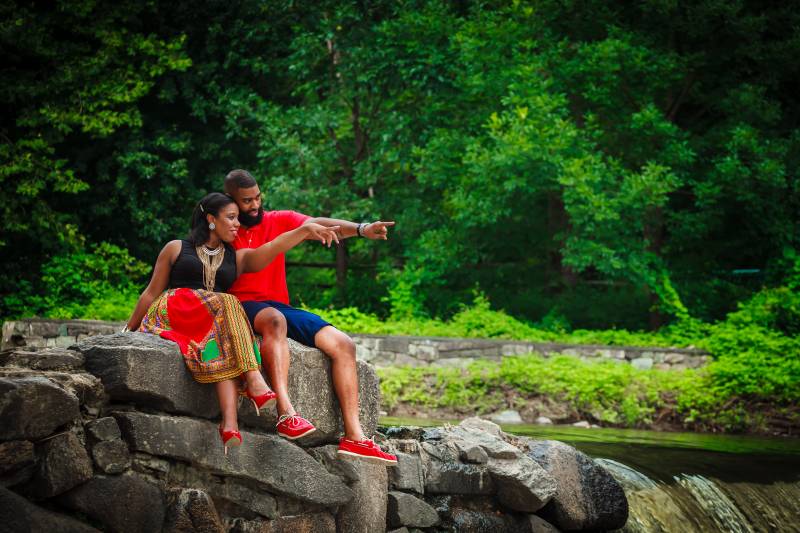 What was the theme of your shoot?
There wasn't a theme. We simply wanted our personalities and love captured in a nature-filled setting.
Were there any memorable moments during the shoot?
The groom and photographer clearing brush so we could have our dream shot by a waterfall. Also, it was scorching hot outside. I was sweating profusely, which resulted in several hairstyle changes.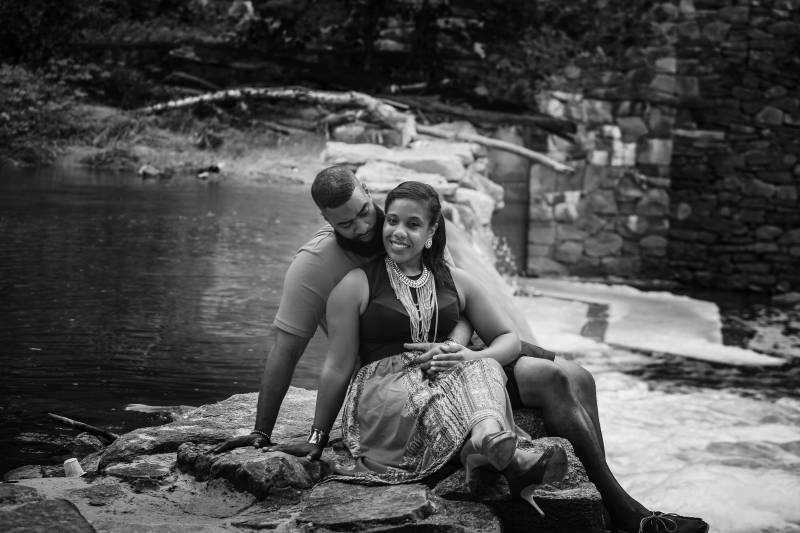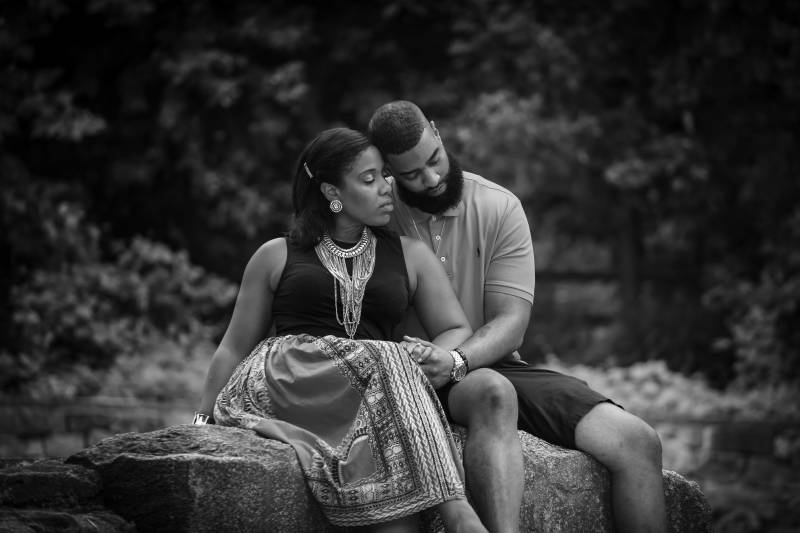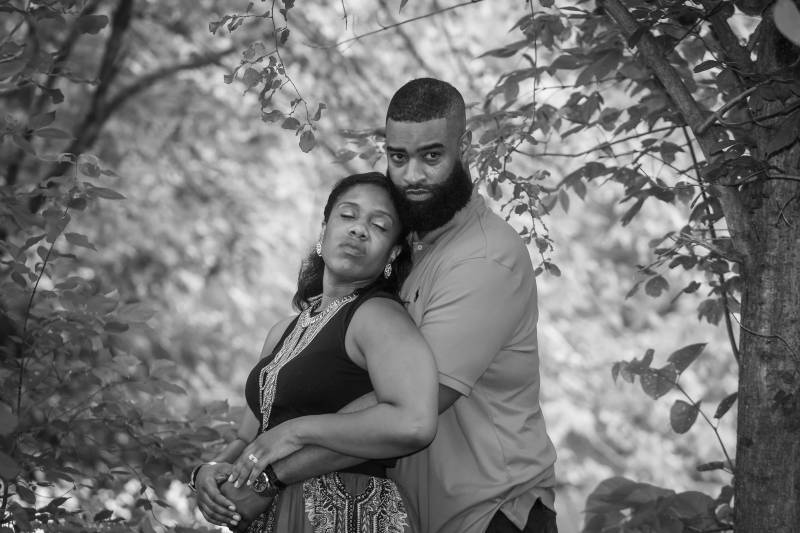 What are you most looking forward to about your wedding?
Saying our vows to our children and parents.
Have you started planning your wedding?
Yes!
Congratulations to the happy couple! We wish you a fruitful wedding and marriage.