Busola and Ore met for the first time in December 2015. However, their initial introduction was through email in 2013. Busola's brother introduced Ore to her after being a groomsman at a wedding in Houston. Ore had mentioned that he was interested in moving back to Nigeria, which led to Busola's brother casually mentioning that she had moved back to Nigeria a few years ago. He volunteered to connect the two to discuss further. Her brother sent the introductory email and she responded stating that she was open to answering Ore's questions about Nigeria. Ore responded promptly with a nice email and mentioned he was in no hurry and that she should feel free to reply whenever she was available. Busola must have taken this to heart because she responded in January 2015 after checking her old emails. She was so embarrassed and apologized profusely. And of course, she shared her insight on moving back to Nigeria.
They kept in touch through email and LinkedIn. Eleven months later, they met up for the first time in person for lunch and they continued to stay in touch. The rest, as they say, is history Side note: Busola remembers her brother had told her in 2013 before he sent his introductory email that he thought she'd like Ore. As it tuned out, Ore is a great guy and has all the qualities she wanted. Back then, she didn't believe her brother, but now she's so grateful her brother introduced them. All in all, this love story proves brothers and God know best. In 2017, Busola and Ore married each other with a romantic wedding at The Vine in New Ulm, Texas. Check out their special day, captured by TimeFrozen Photography
Bride's full name, age, and occupation: Busola Phillips, 33, Founder of Lara + Zuri
Groom's full name, age, and occupation: Ore Phillips, 33, IT Consultant
Place of residence: Dallas, Texas
Wedding date: October 28, 2017
Wedding location: The Vine, New Ulm, Texas
Wedding theme: Romantic, Rustic Chic
Honeymoon Destination: Mauritius and South Africa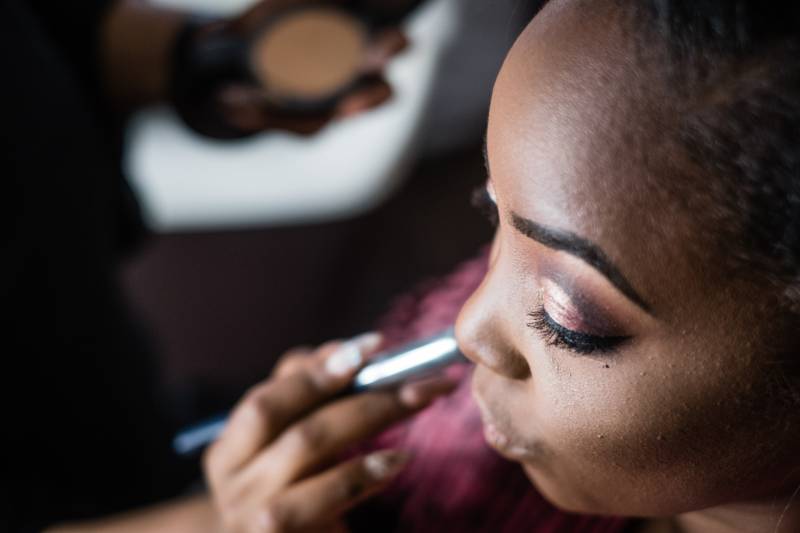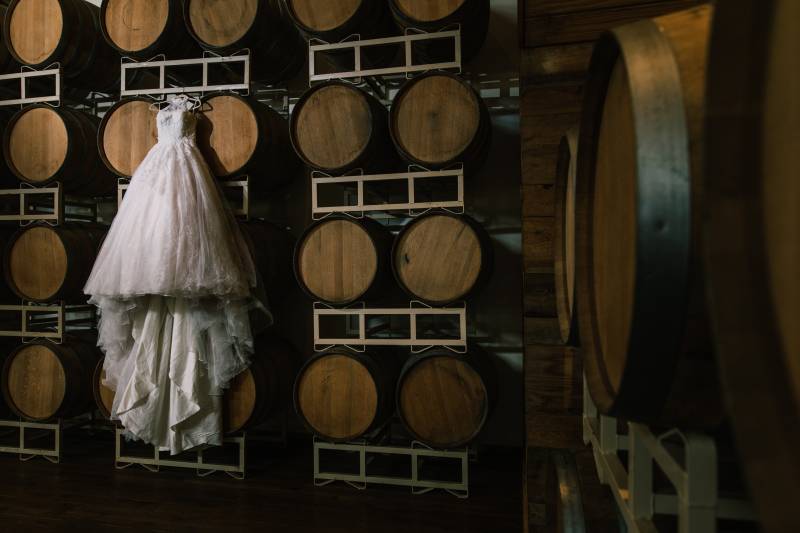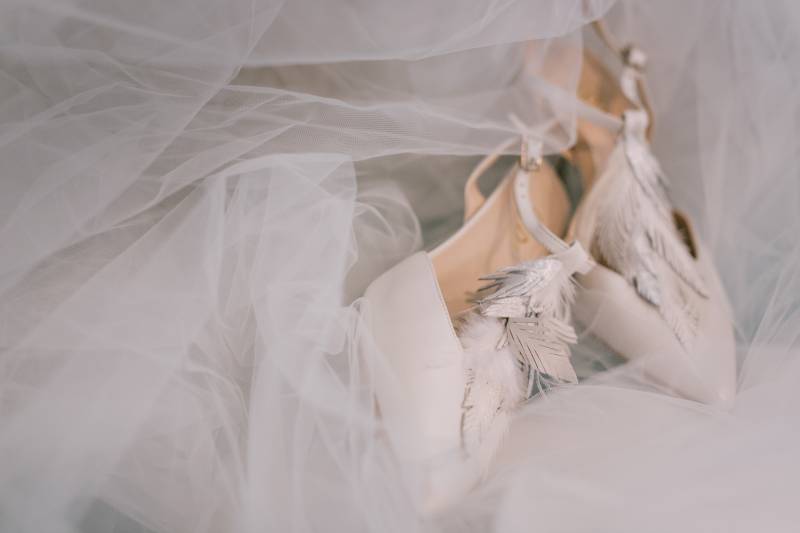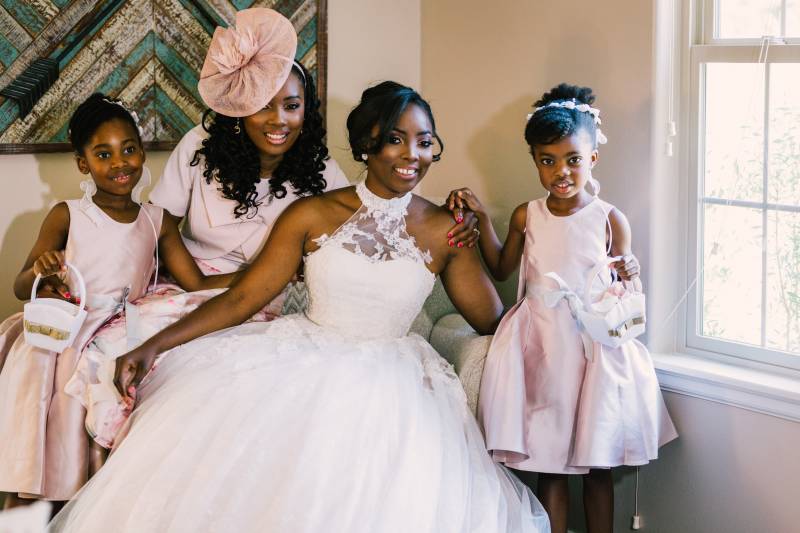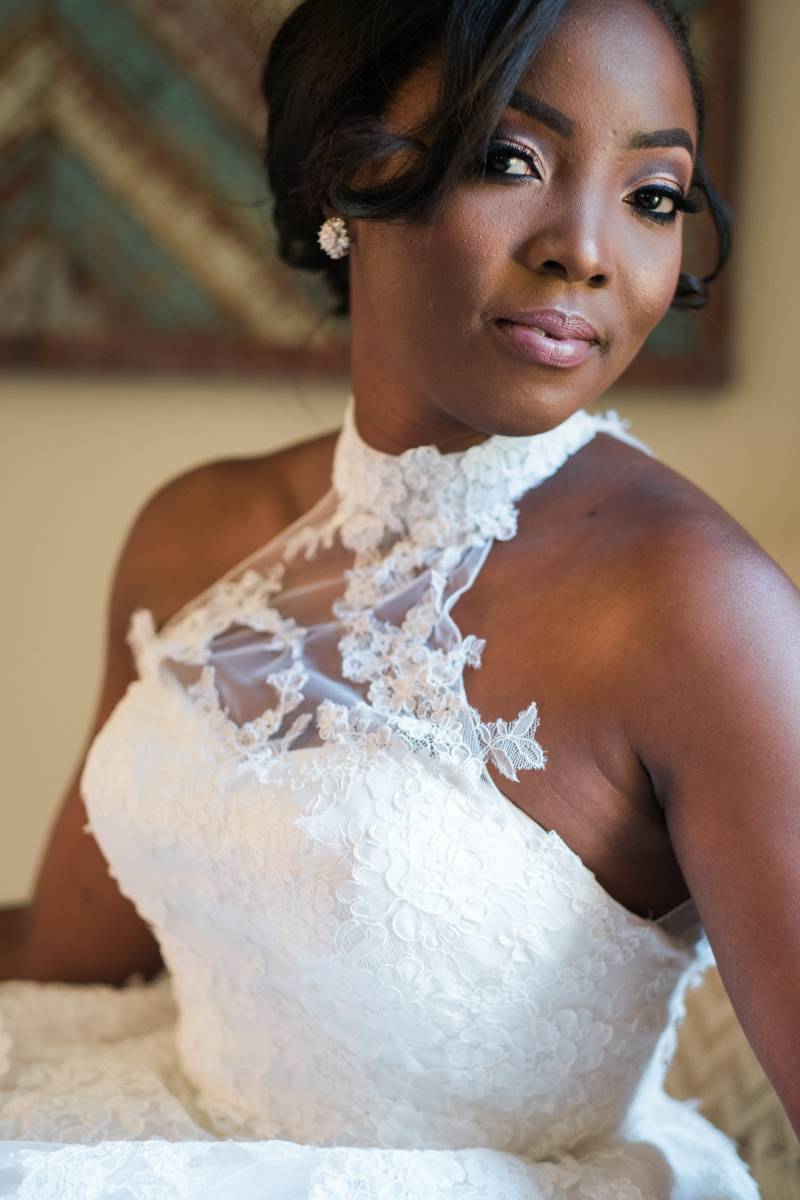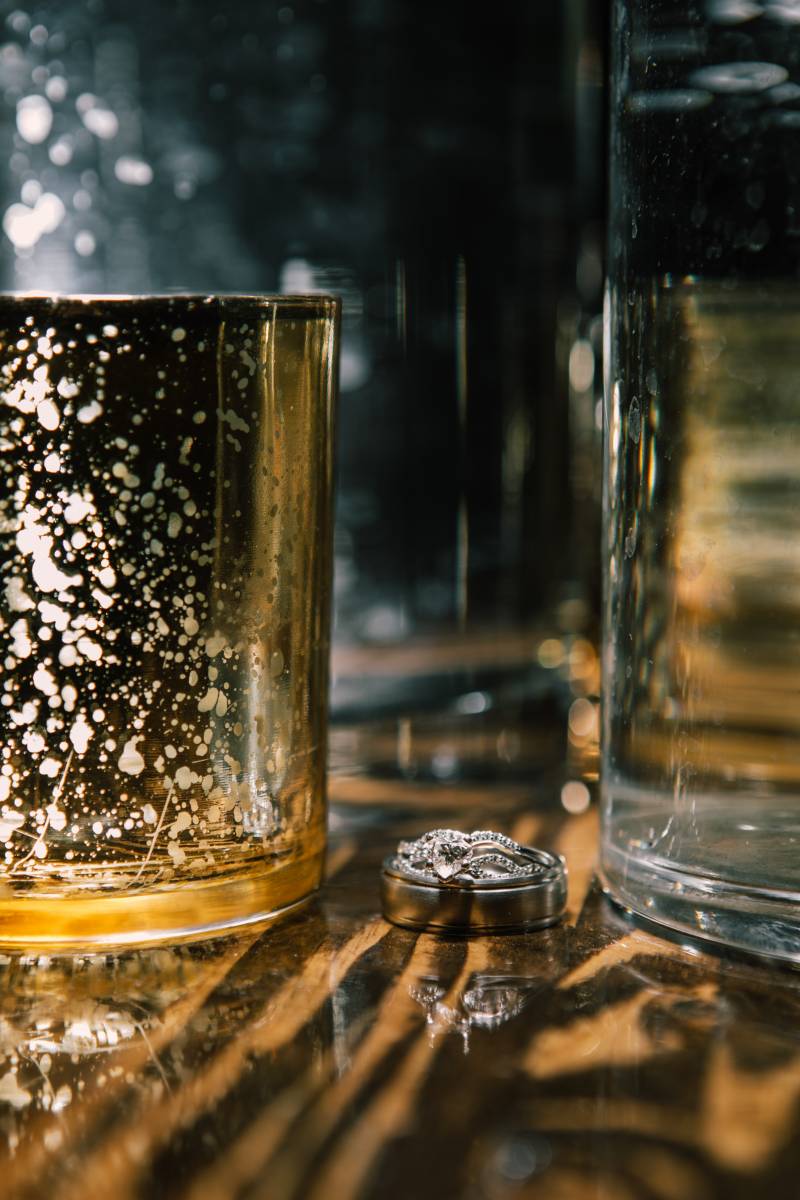 Engagement story:
The proposal was in Houston and it was beautiful. Ore and I were visiting my brother for a weekend. We arrived on a Thursday night. Ore had told me he would be working on Friday, but that we were going out to dinner at 7 p.m. sharp and that I needed to be ready and on time for real.
Friday morning I woke up, my brother and Ore had gone to work. In the bedroom, I saw posters of Ore and me on the wall (stick figure images), texts and WhatsApp messages from our past. Things he loved about me, our love for Africa, etc. I went to brush my teeth, saw a poster talking about how beautiful I was, went to the living room and saw more posters. At this point I was already crying, I was so touched and didn't understand what was going on.
Ore came back home and I was like, "Wow, what is all this? What's going on?" And he was like, "We need to get ready for the dinner. We won a free photography session at the restaurant." So, we got to the beautiful restaurant and started taking pictures. We went to our dinner table, which was in a gazebo with lots of flowers and more of these posters. The last one said, "There is just one more question to ask..." At this point, I already got the hint that this was happening today. It was truly an out of body experience.
I sat down and there was a book he had created, the "Ore + Busola" story. Inside, it was a collection of all the posters and more. I casually flipped to the end of the book and saw, "Will you marry me?" I closed the book. Oh my god, it was happening! But, then nothing happened. We had our first course, our second course and as we're about to have our third course, a guy appeared while playing guitar and singing nice songs, including Beyonce's "XO," which I love. All of a sudden, the singer started singing a song I recognized. A song Ore had written for me. I was surprised that this random singer knew it.
It was at this point, that Ore knelt down and proposed to me. I burst out crying because it was so perfect. I was so emotional. I couldn't believe this was happening to me. All the thought process that went into creating such an awesome proposal by Ore. Of course, I said, "Yes." We drove back to my brother's house and I was still in shock. I didn't call anyone, I just thought I'd tell my brother in-person when I got home and would then call my family.
I got to my brother's house and was walking upstairs to tell him the whole thing. Then all of a sudden the lights came on and I saw my friends. I screamed. It was amazing. We had a mini party in the house with delicious crepes and drinks. It is a day I will never forget.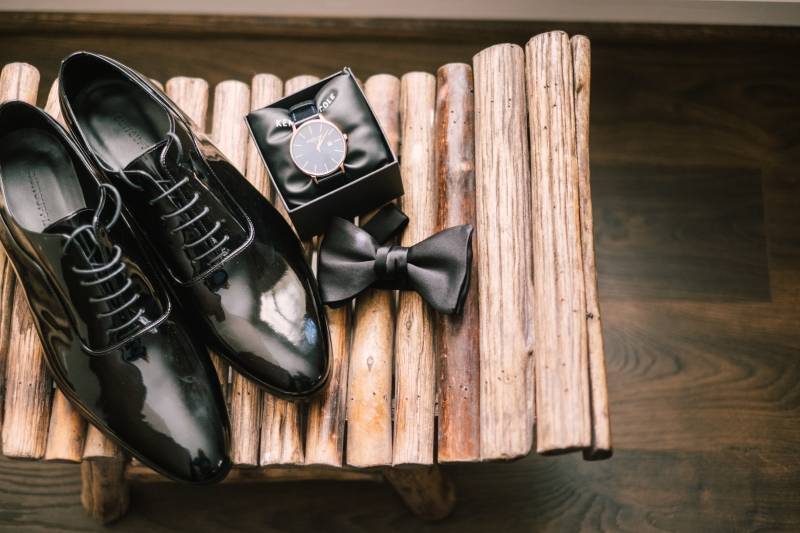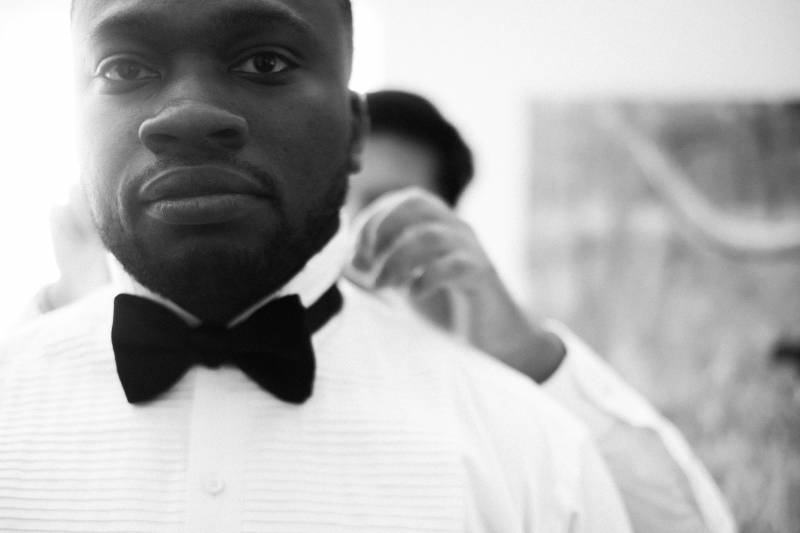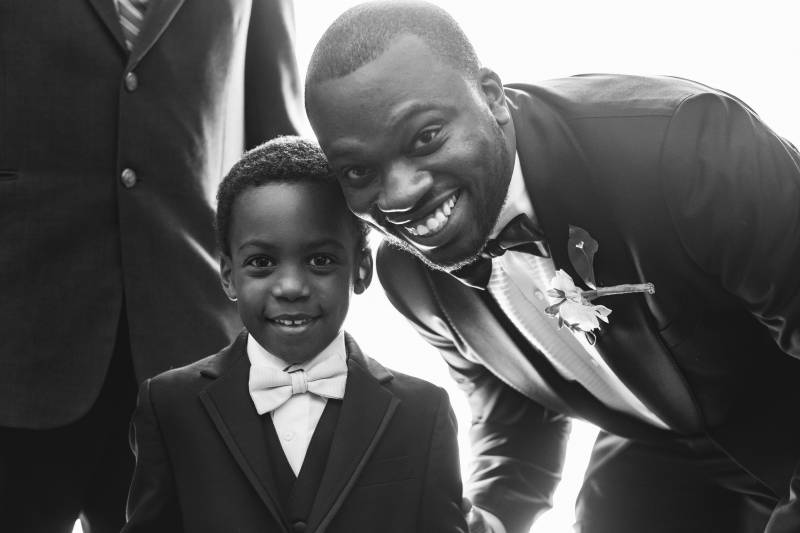 What makes your love special?
I realized I had simply never met anyone like Ore and I enjoyed being around him a lot. Also, we are so compatible and aligned with our beliefs. At that time before we started dating, I had also been praying about meeting a potential spouse. I felt a strong sense of peace with Ore and feel that God answered my prayers with him. We are both Christians and we believe God is a major part of our lives and our relationship, and so with that, we both knew we were "the one."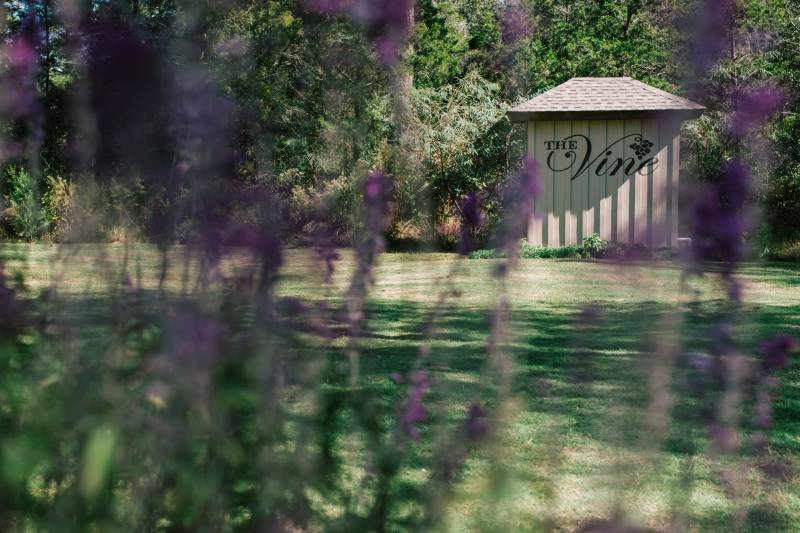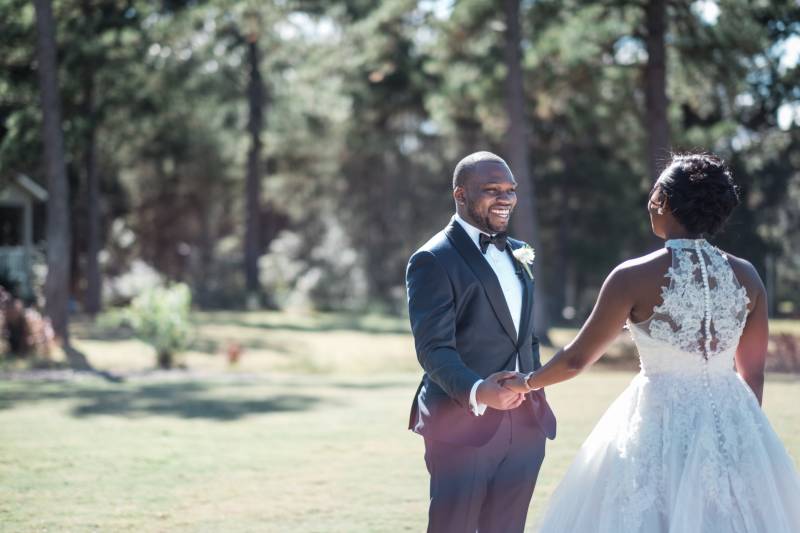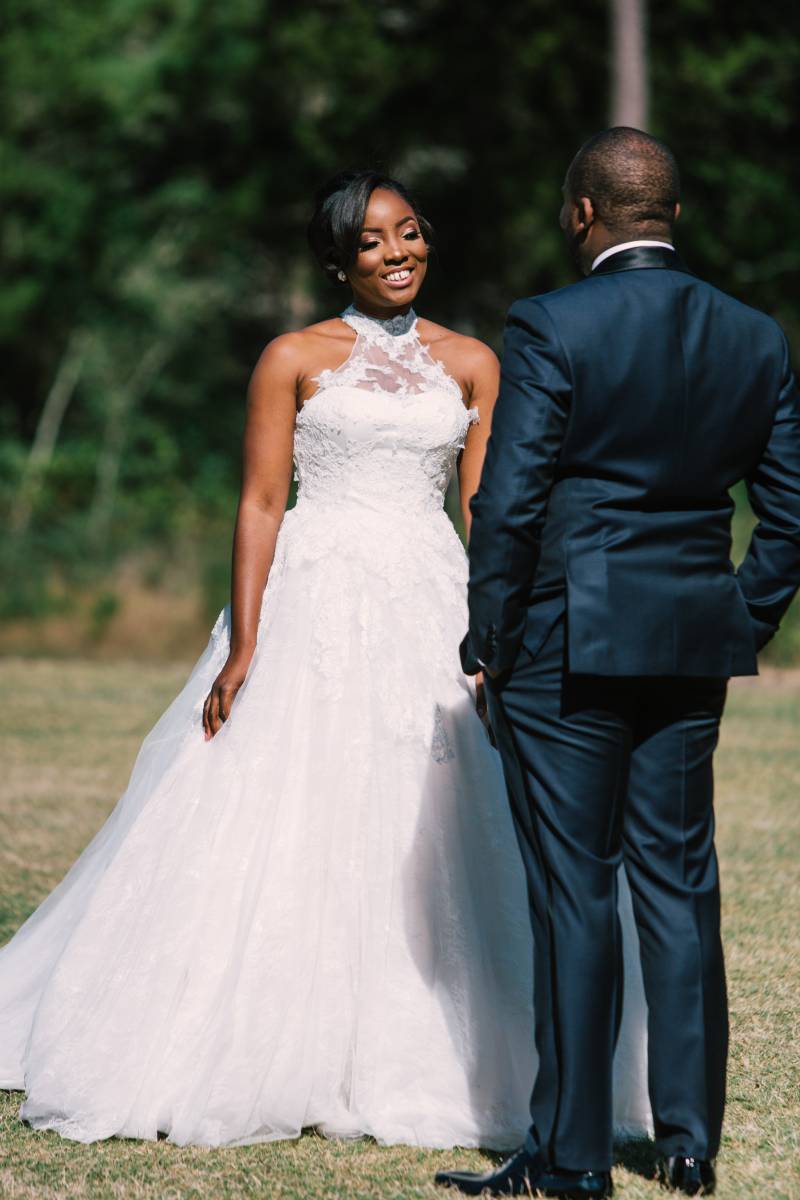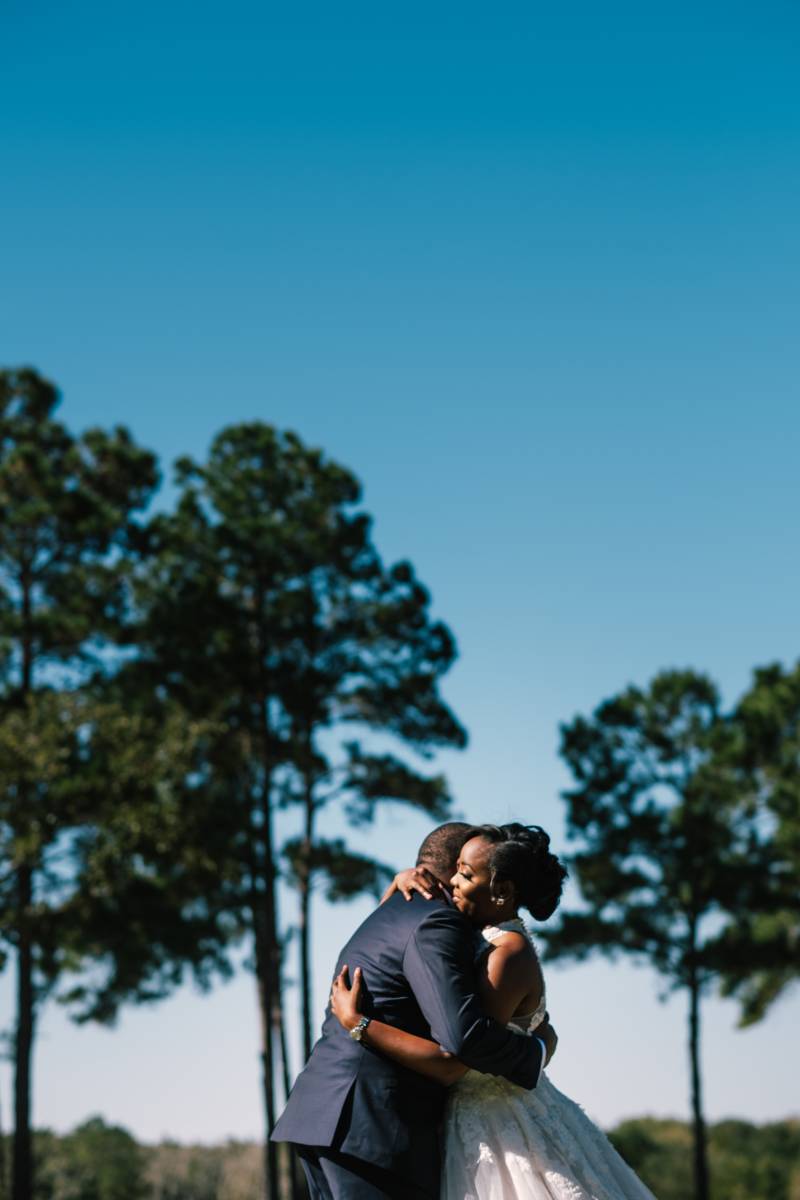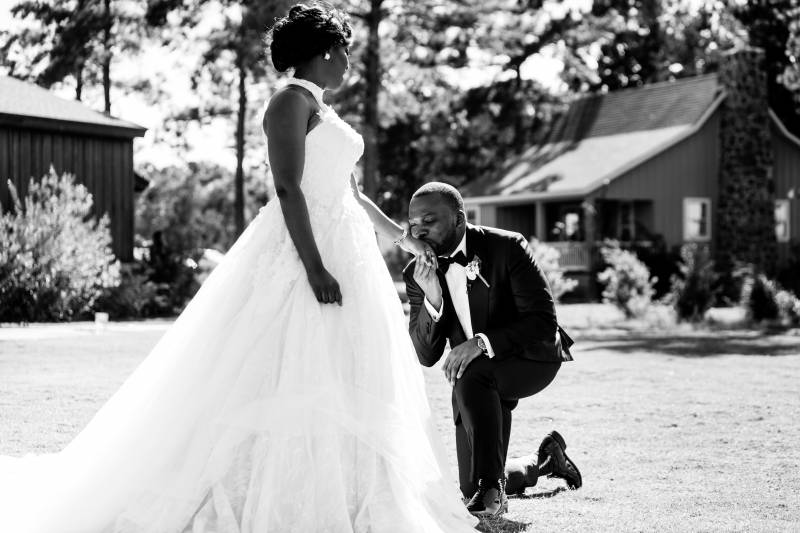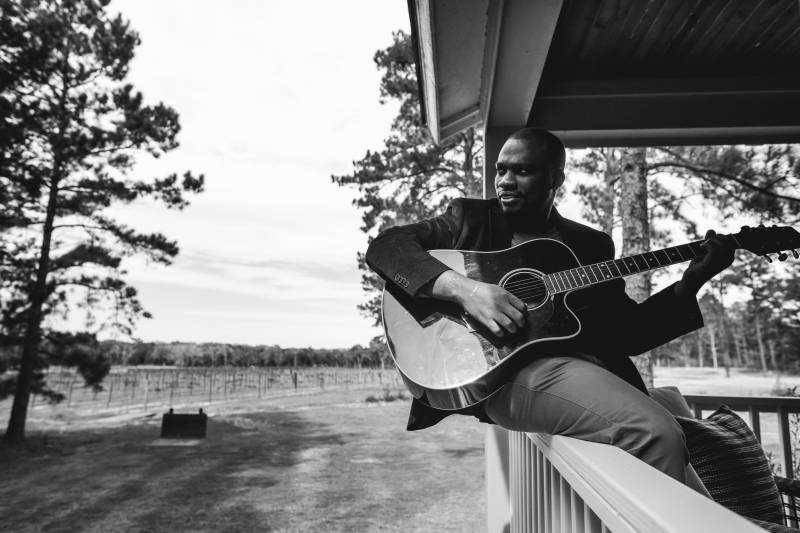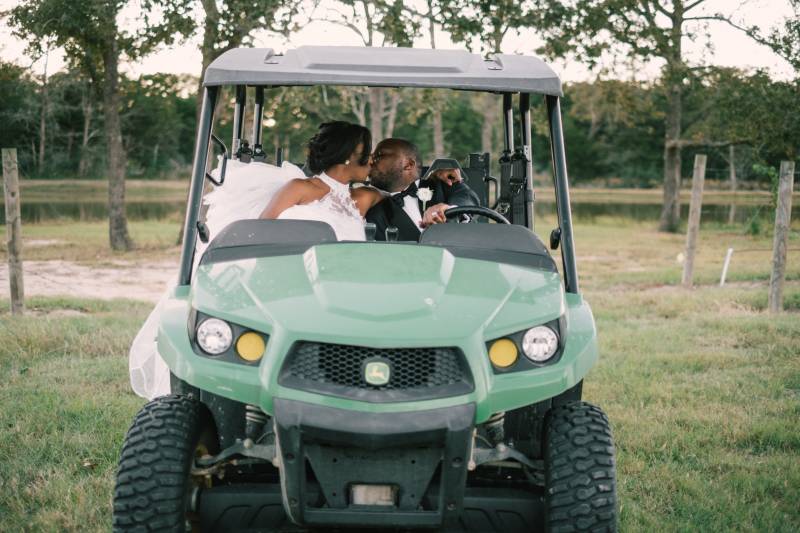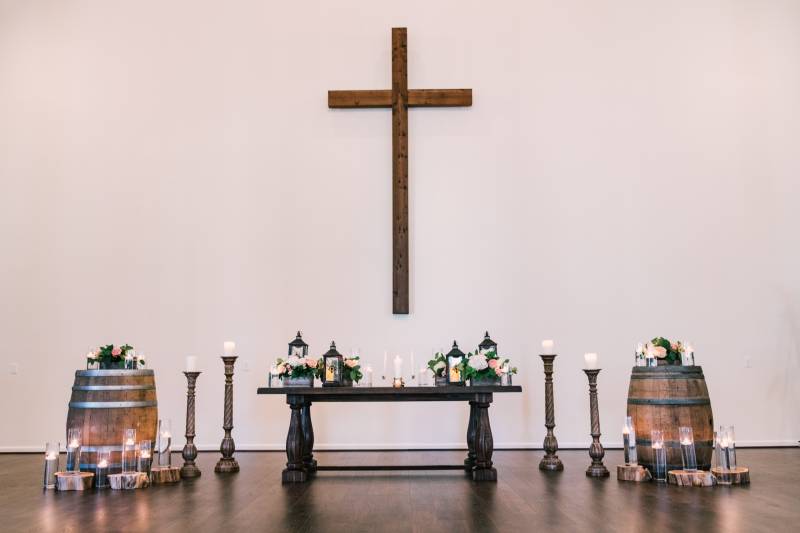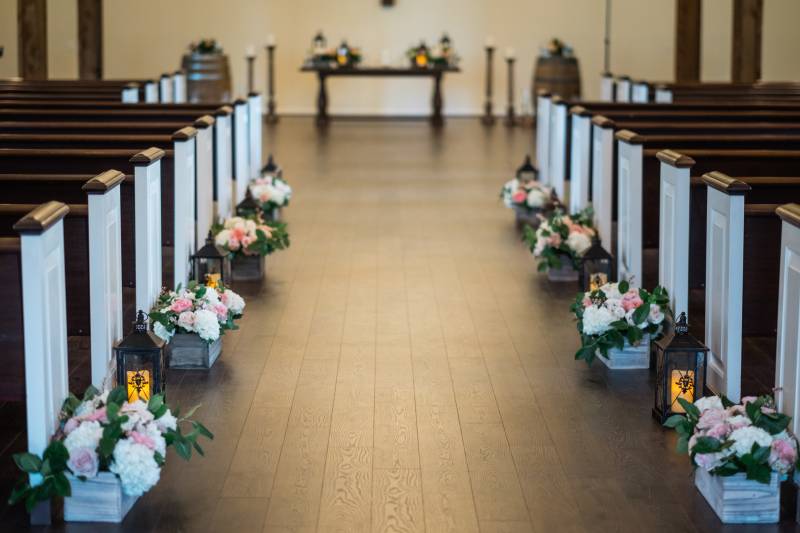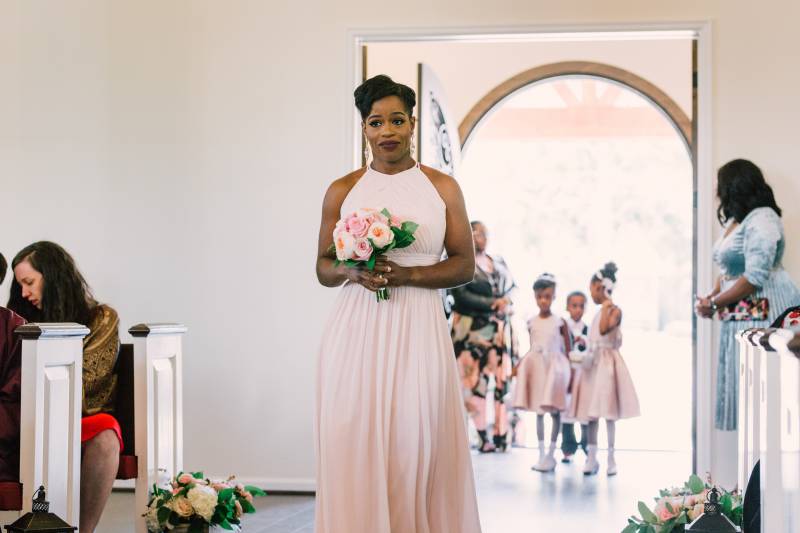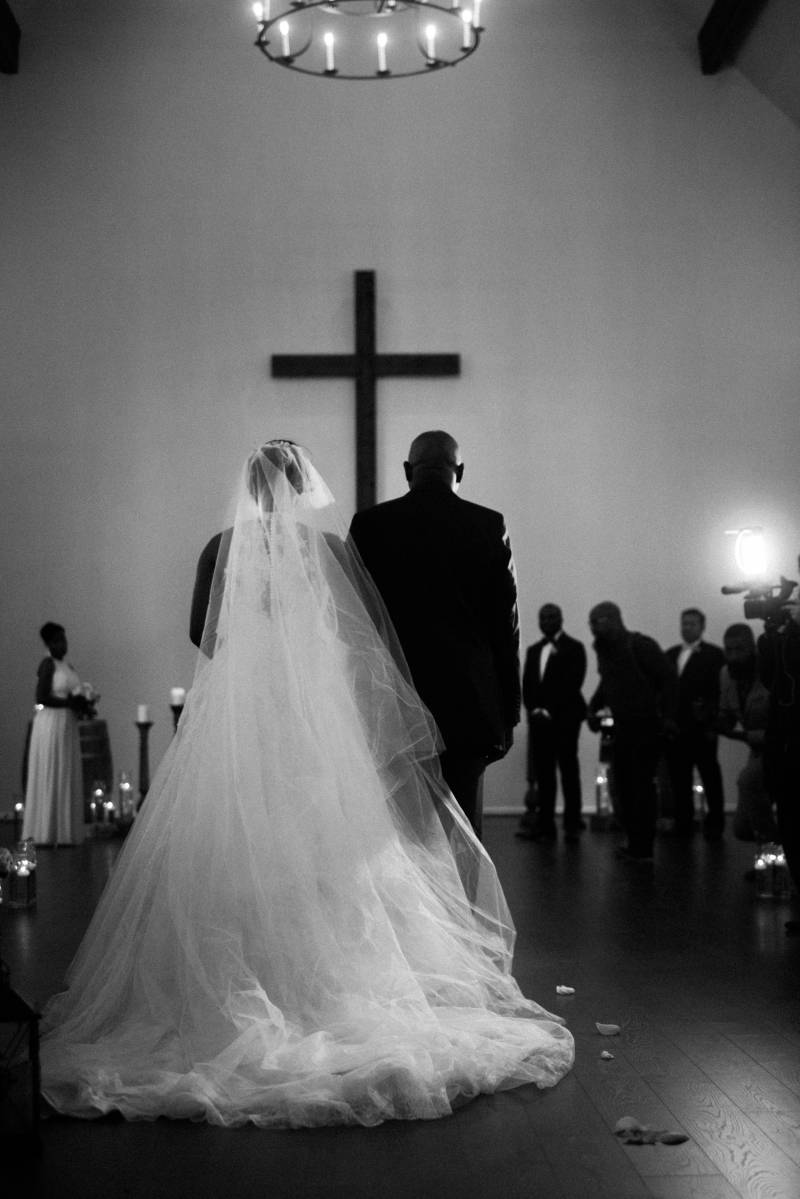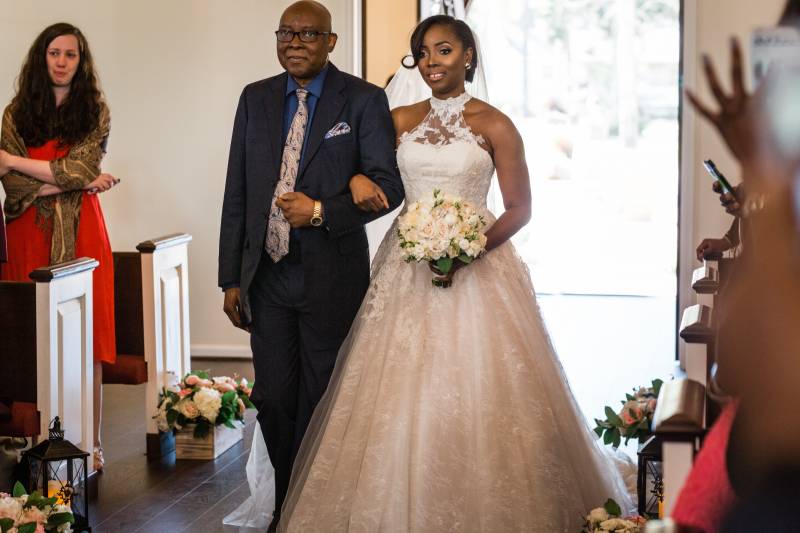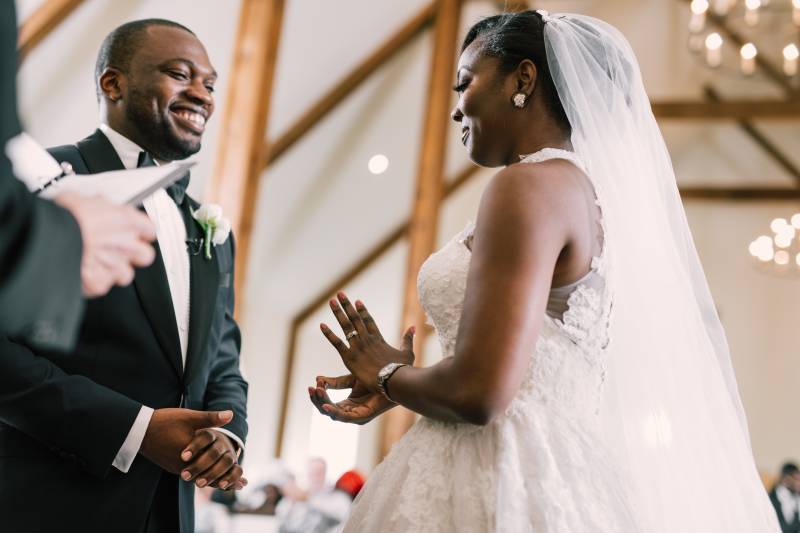 From the Bride:
We also like understated elegance. In terms of a wedding dress, I decided to go custom because I wanted to be a part of the process. I know what suits me and I also thought going custom would go well with my timeline. When I decided to go custom, my first thought was to use an African designer since I am passionate about promoting fashion made by Africans. I believe they need more recognition and awareness because they make beautiful clothes and the world needs to pay attention to.
A good friend of mine who got married the previous year recommended Andrea Iyamah Bridal, a Nigerian brand based in both Canada and Nigeria. His wife had used that brand for her second dress. It was beautiful. I went to their Instagram page and was truly impressed. I was hesitant a bit since I wasn't sure if my style aligned with the brand. Finally, I was able to meet with the lead designer in Lagos and she was so nice. She was excited to make something different. I told her what I liked and what I didn't like and she came up with a sketch I loved. She had recommended I try on dresses at shops so I could get a better understanding of what silhouette I wanted. I did that and was surprised I liked A-line ball gowns the most. I always thought I would wear a mermaid silhouette, so that was surprising.
Two things I knew I wanted for sure was lace and a halter neckline with a racer back. The theme of the wedding dress was soft and romantic. Andrea Iyamah had suggested a layer of blush tulle in the skirt of my dress. I wasn't sure about it but she told me they could put it in and remove it if I don't want it after I have tried it on. I agreed. After all my wedding colors were blush, cream and champagne.
I tried on my dress about two weeks to the wedding and it was perfect, absolutely no alterations needed. It took me a couple of days to decide if I wanted to keep the blush tulle. In the end, I did. Andrea Iyamah was right, it added a softness to this dress and it was different. I am happy with that decision and simply loved my dress, I got so many compliments and I am a big fan of Andrea Iyamah now.
Our style for the wedding venue itself was romantic and rustic chic. It was also a bit quirky as we added some of the posters from the proposal to decorate the cocktail area. Ore is such a thoughtful and romantic guy and I am so happy we are married. I truly enjoyed our wedding, it was fun and I often joke about wanting to do it all again. I had a lot of fun, enjoyed the games we infused in the reception and was happy our loved ones could celebrate with us. I feel that the wedding truly reflected our personalities and I loved that.
From the Groom:
We discussed several ideas and colors. Ore visited several stores in different countries seeing as he was on a project in the UK at some point. People recommended well-known stores to him but he just didn't find anything he loved or fit him right. Since we aligned on a romantic theme, we kept on looking and we decided we wanted something classic. About a week or so to the wedding, we stumbled across a boutique in Houston called Q Clothier, and there we found the perfect match.
It was a navy blue suit and it was going to be ready in time for our wedding. Jackpot! He felt fantastic on the wedding day since we had a wonderful venue that matched our personality. We worked hard planning the wedding and it was beautiful. He's excited to start this new journey as a united front.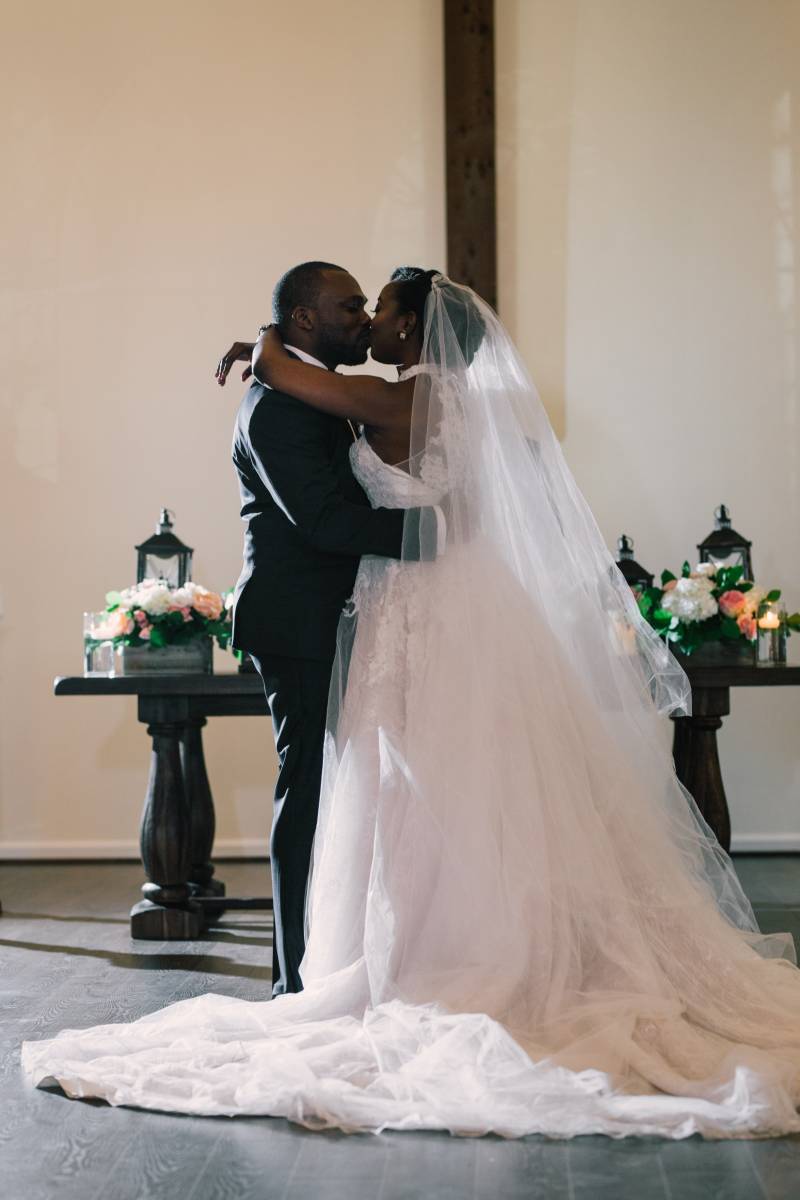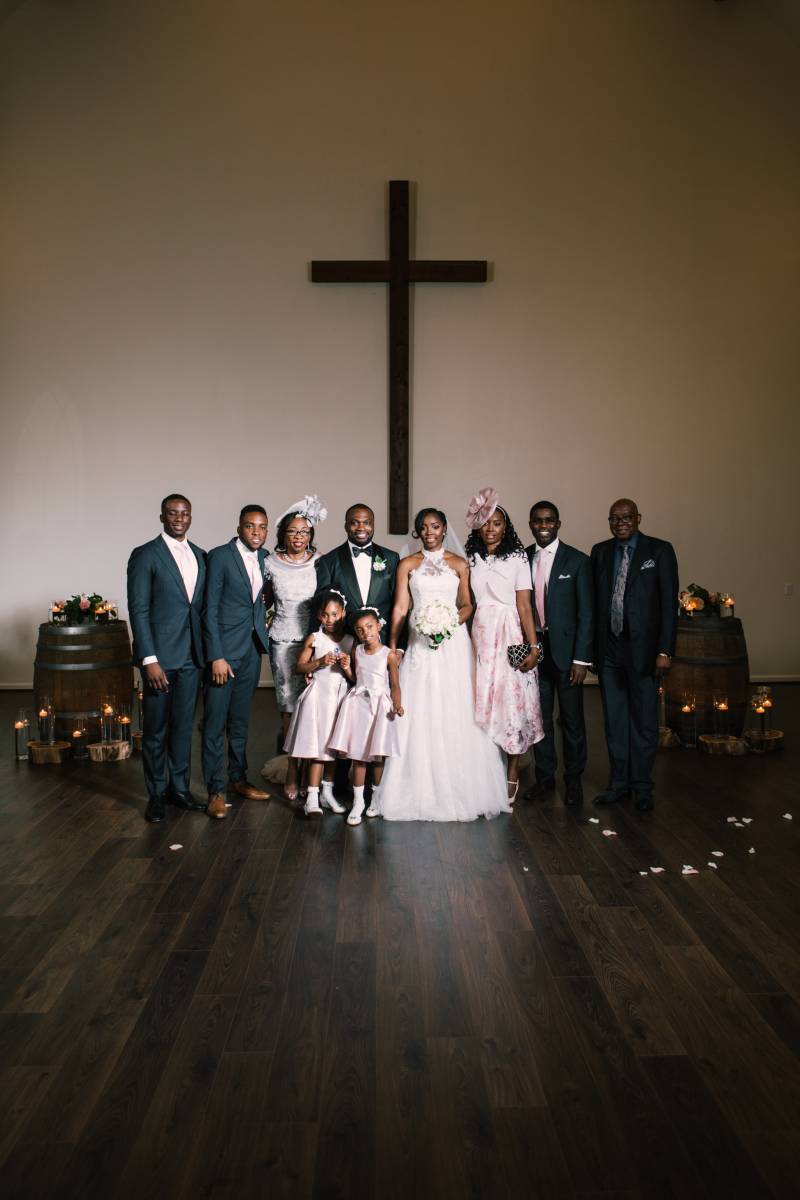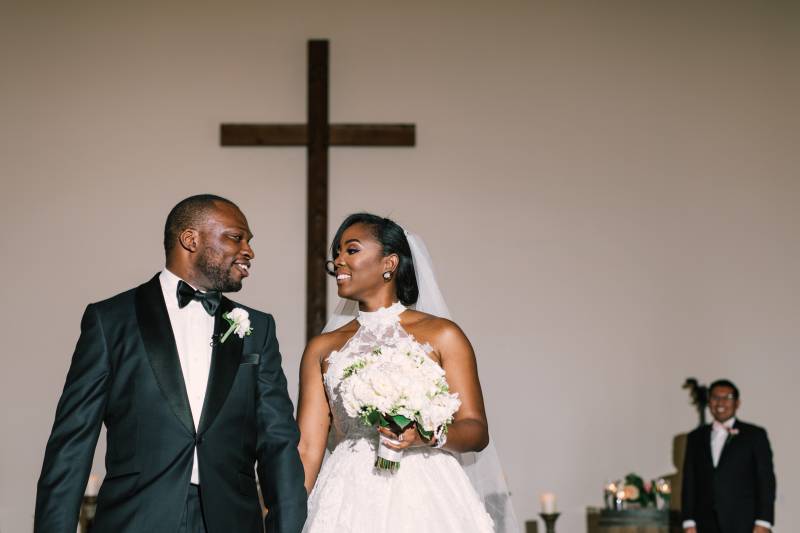 Favorite wedding detail:
Family and friends made wedding party gifts on our behalf ranging from notebooks, bags, and a travel charger.
Favorite item on the menu:
Lemon wedding cake.
What are you most looking forward to as a married couple?
We really look forward to building our lives together and carving our own path together.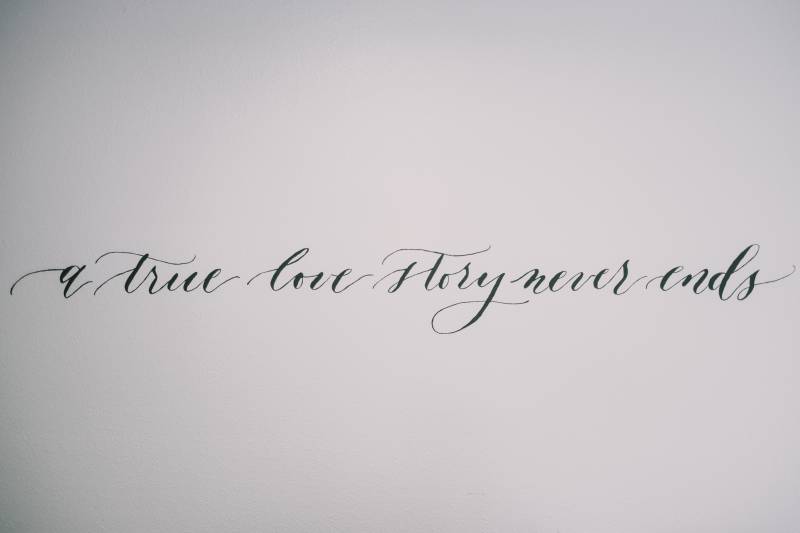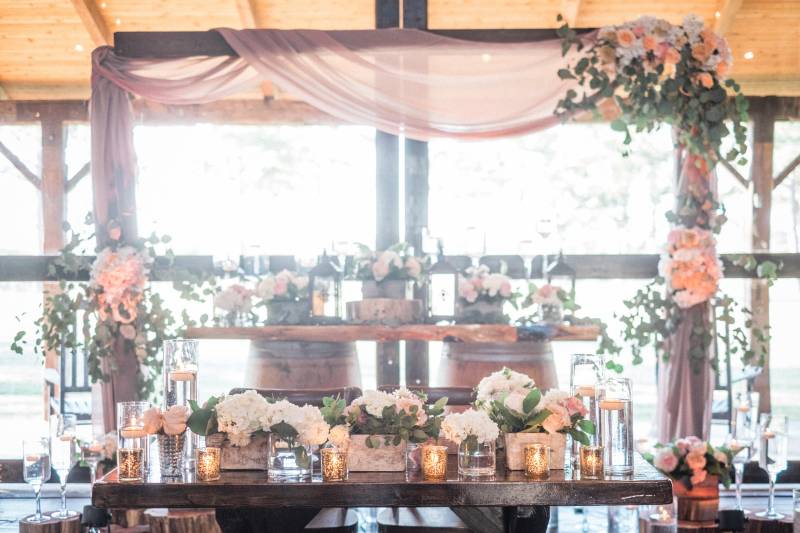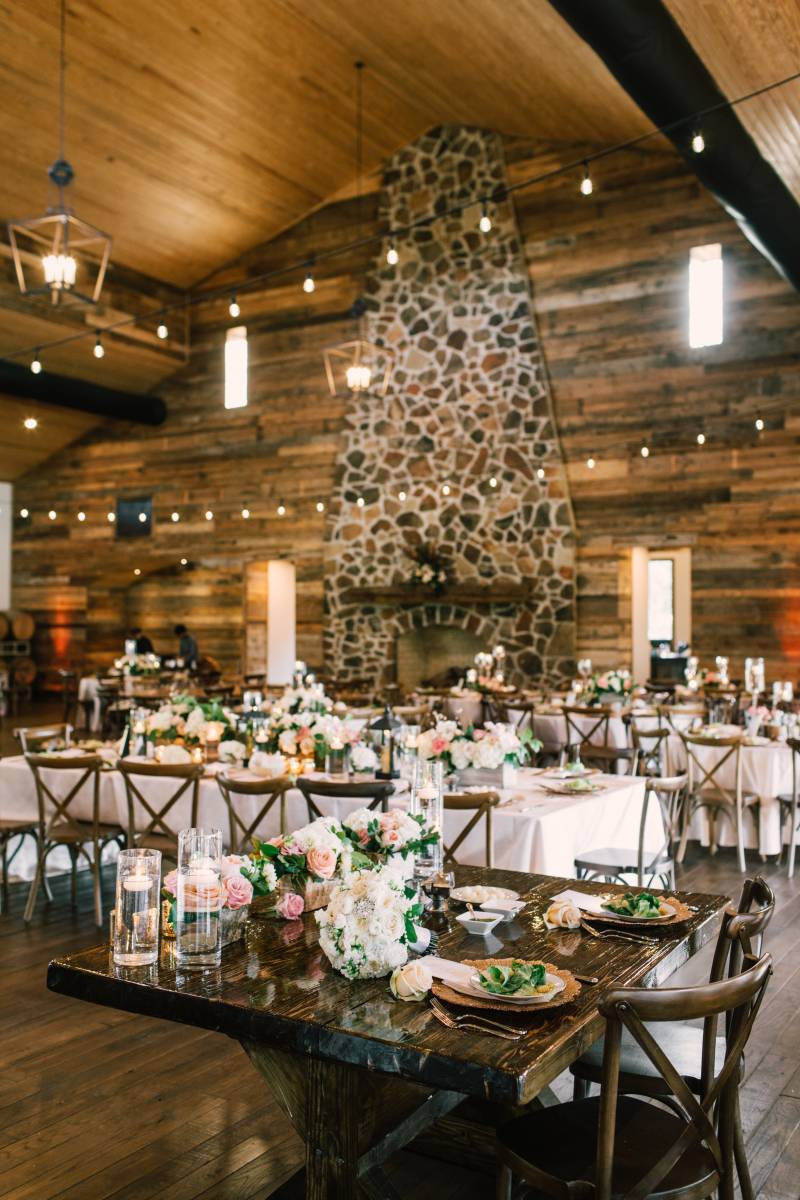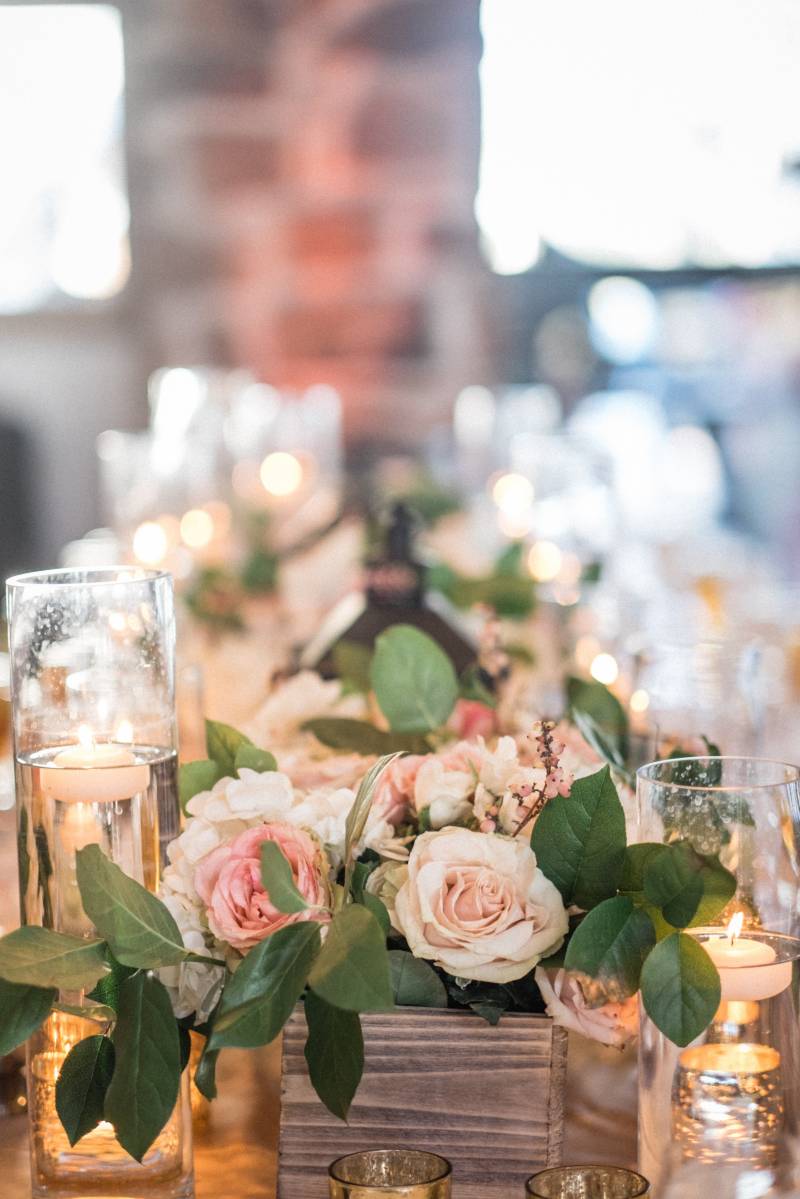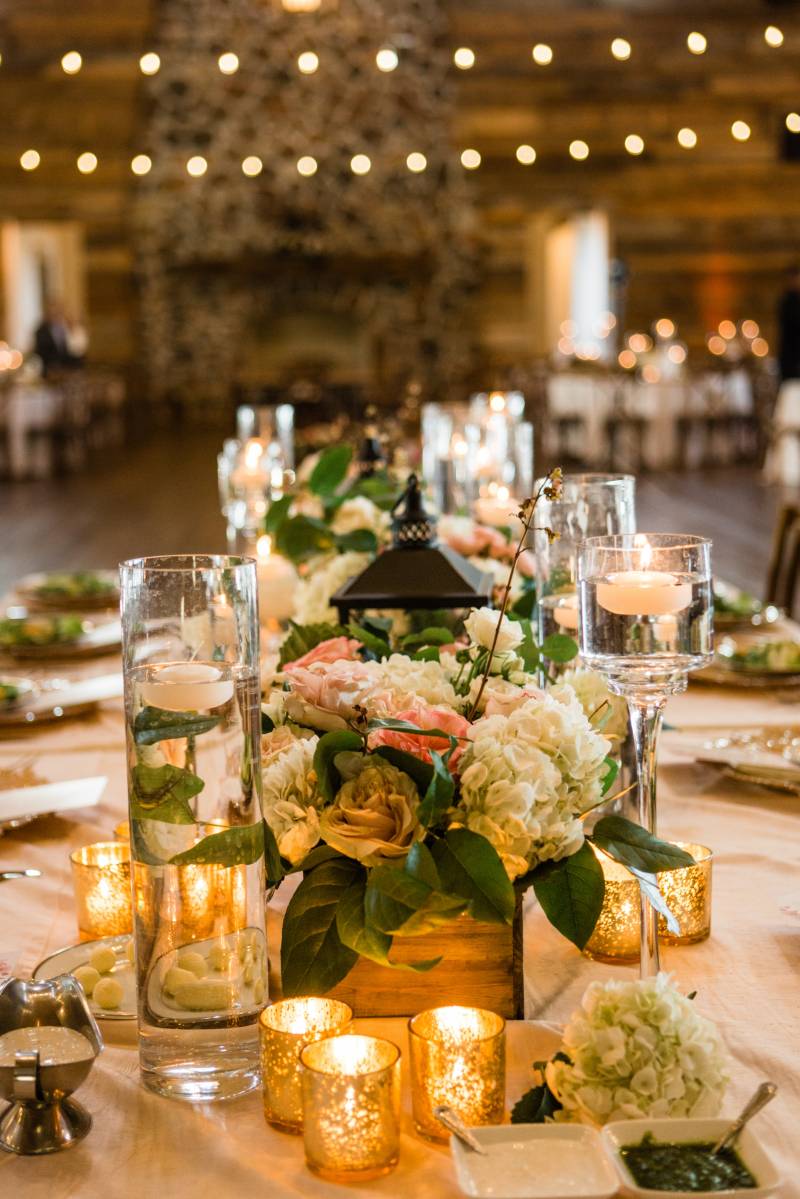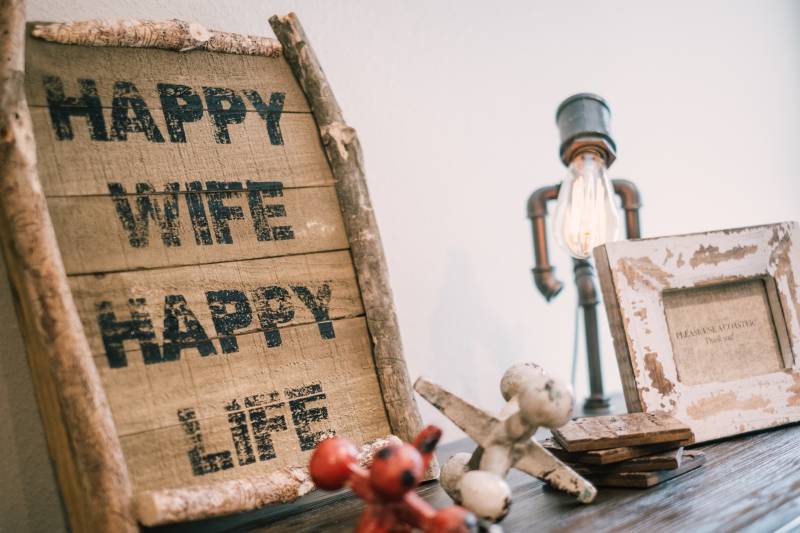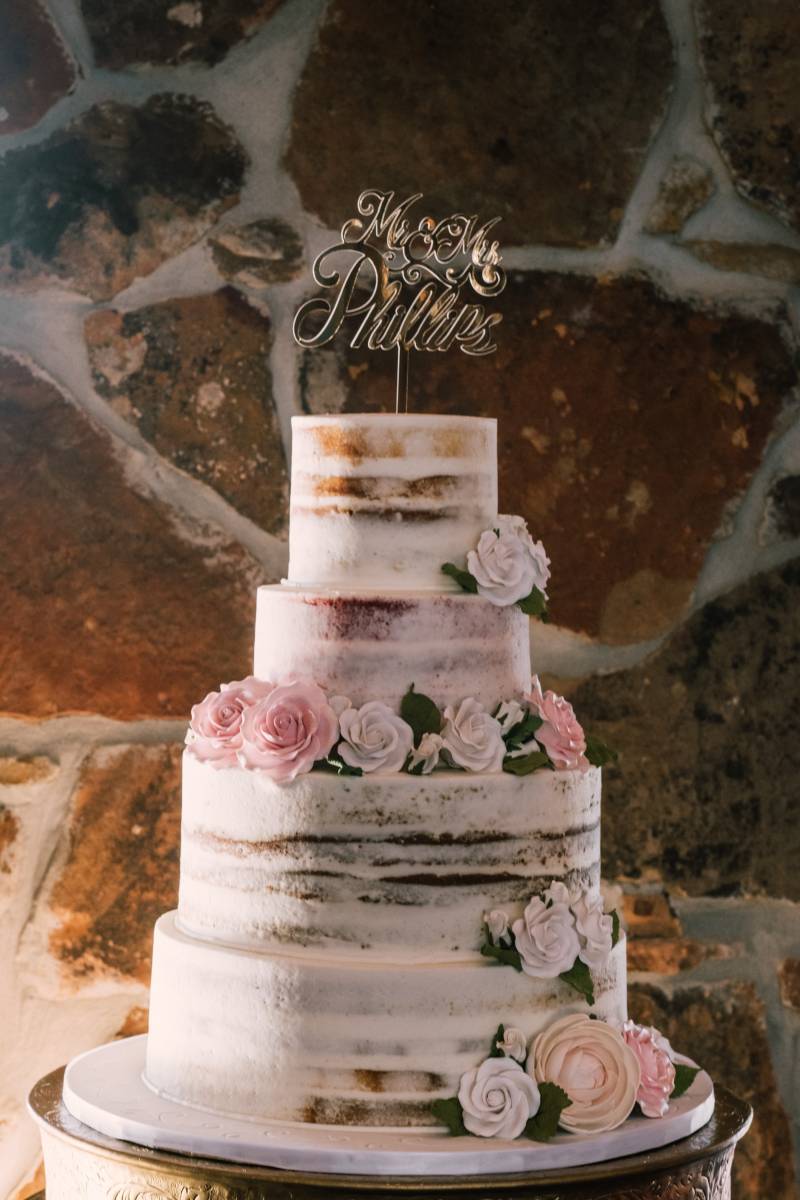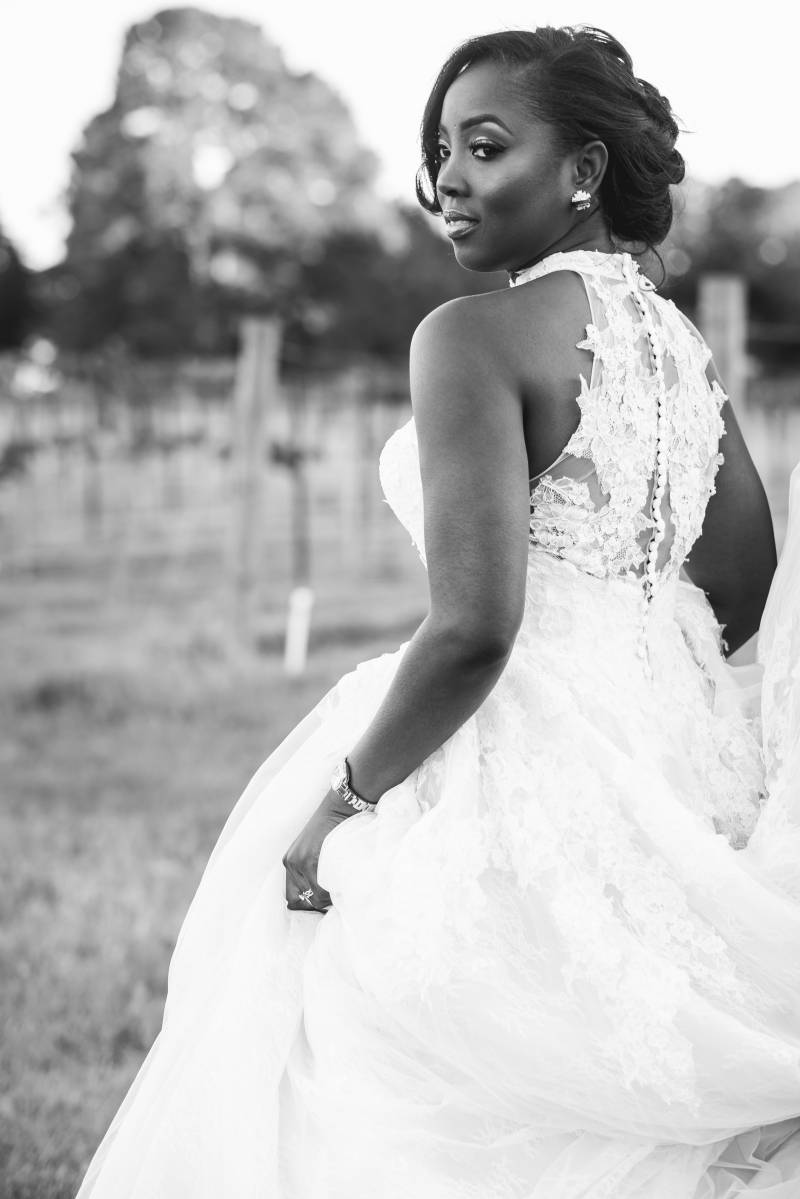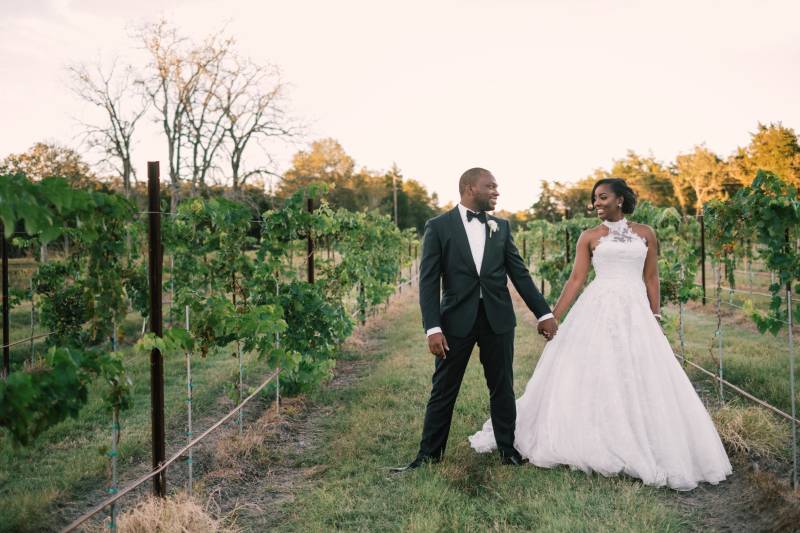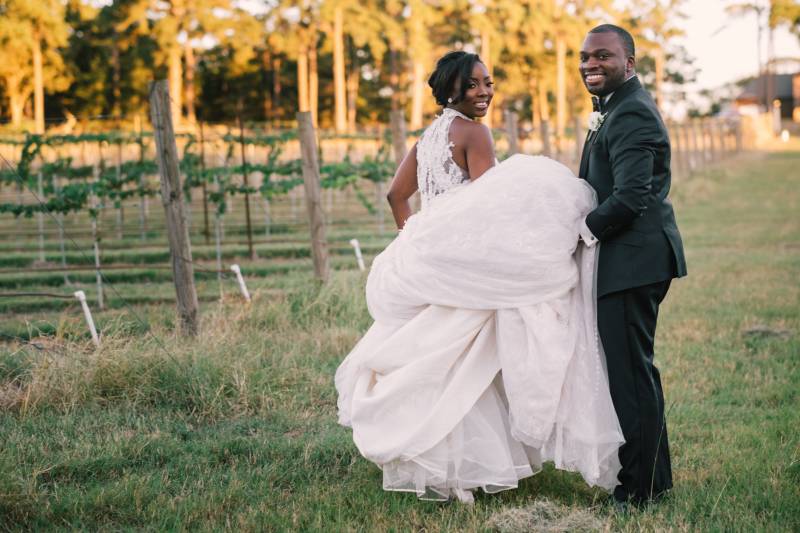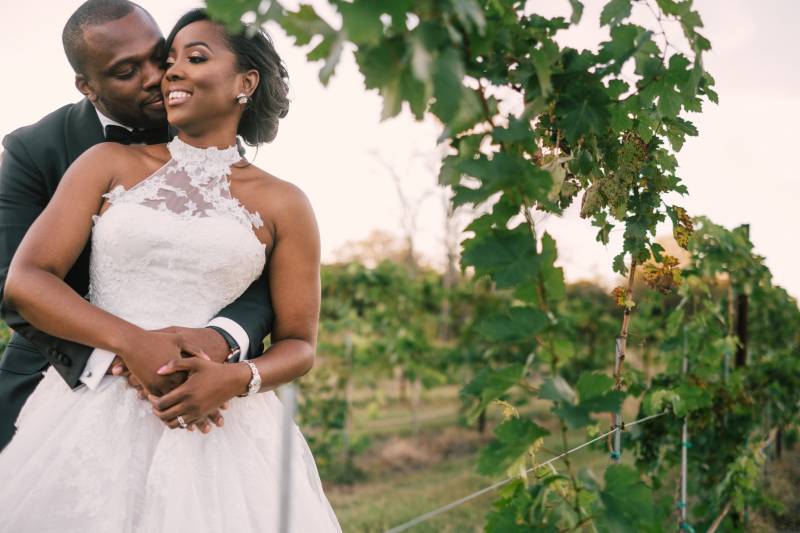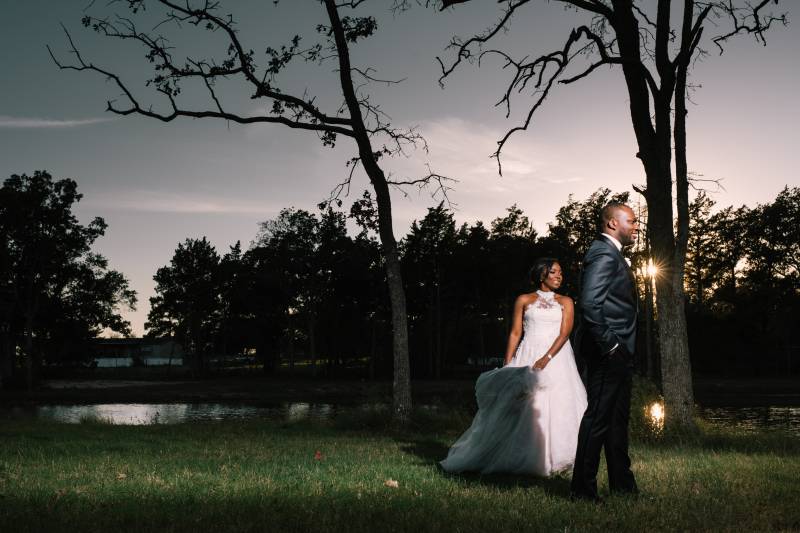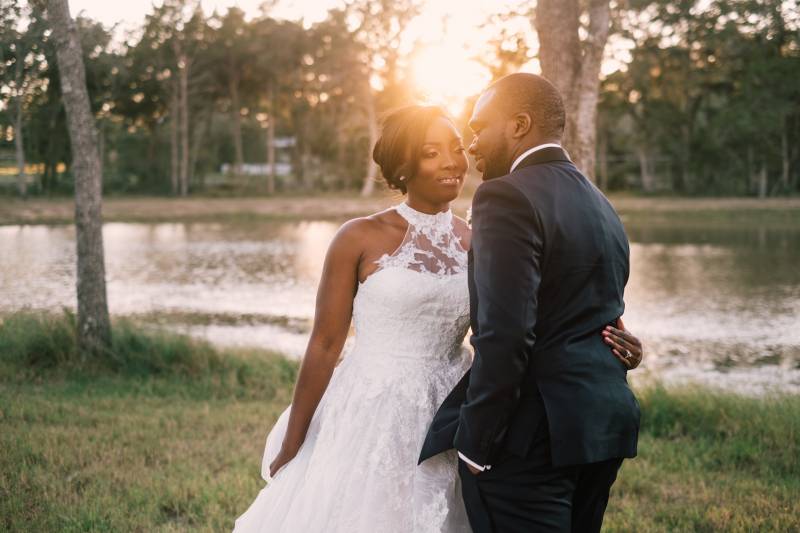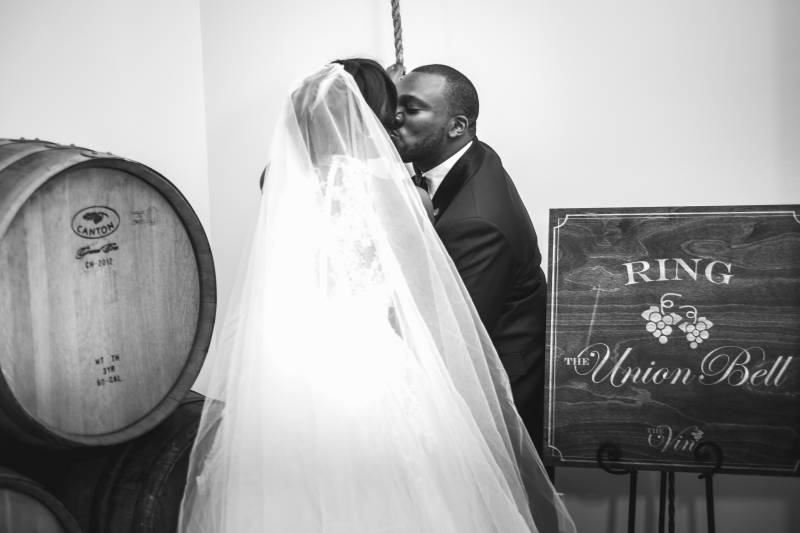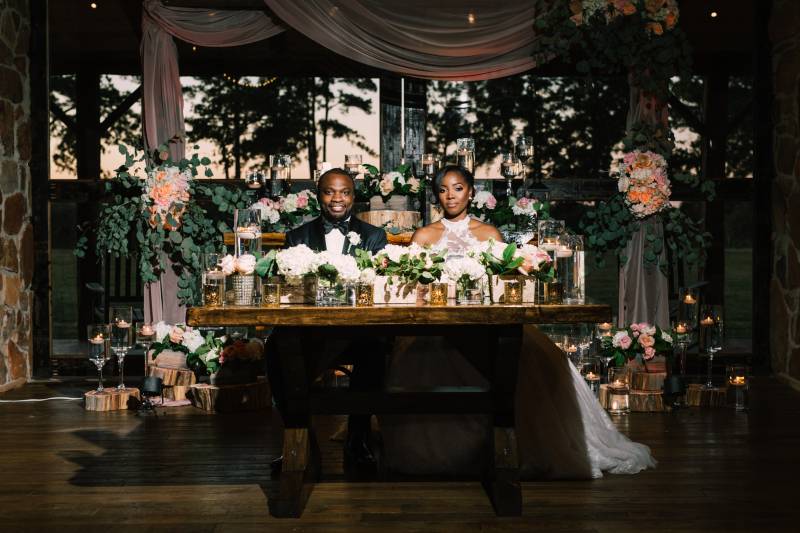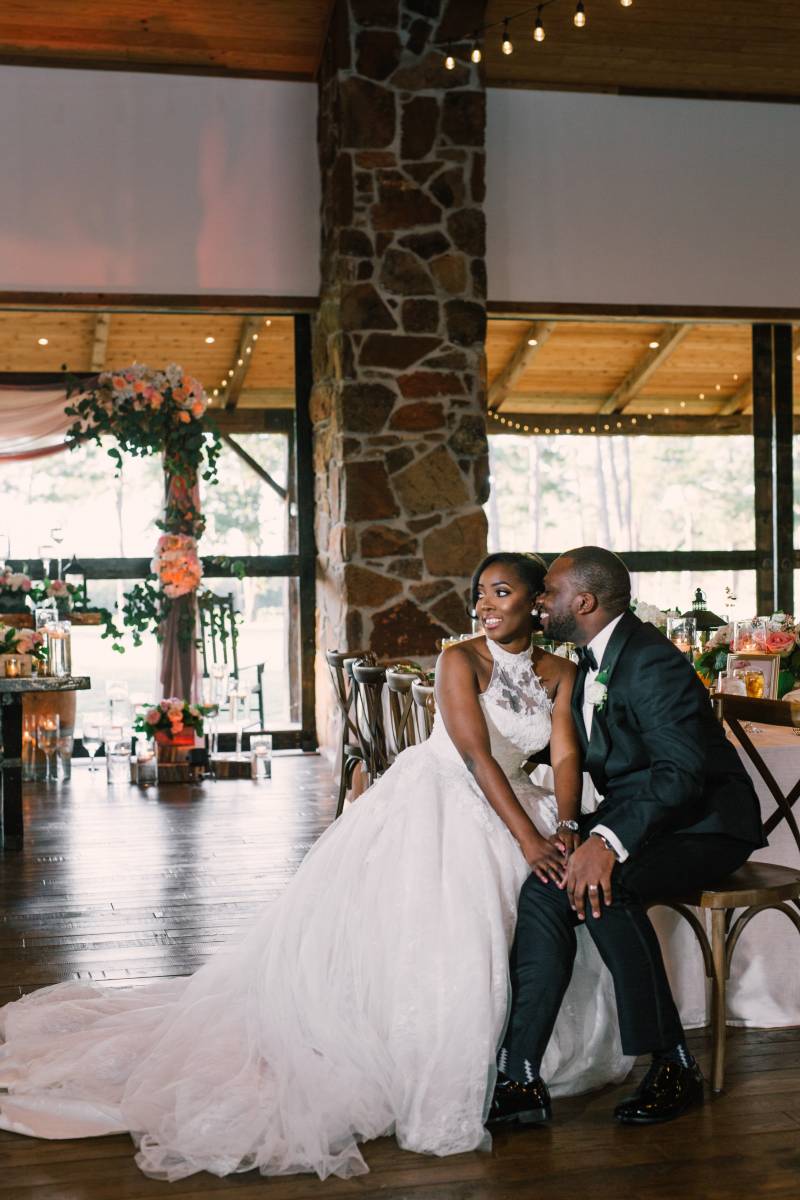 Your most memorable moment:
We have so many great memories of the wedding and we loved every bit of it. I particularly loved the moment I entered the church. It was overwhelming to see the church full and all the people who turned up to celebrate us. It was also extra emotional since I had selected the song "Yes" by Shekinah Glory to walk down the aisle. I had told our wonderful planner the exact minute of the song I wanted to walk into the church and she made that happen. It was awesome.
Another great memory was at the reception. When Ore surprised me and brought out a guitar and sang the song he had written for me that was sung when he proposed to me, I cried. I was truly surprised. I thought I knew everything about the wedding program.
Wedding song:
Our first dance song was "Heaven" by Banky W. We loved this song because it is such a beautiful song and includes the phrase, "Hope we will still be in love in Heaven," which we loved. The singer Banky W actually wrote the song for his then-fiancee, now wife Adesua Etomi. Again, we wanted to include and promote African positively seeing as Banky W is an awesome Nigerian singer. Africa to the world!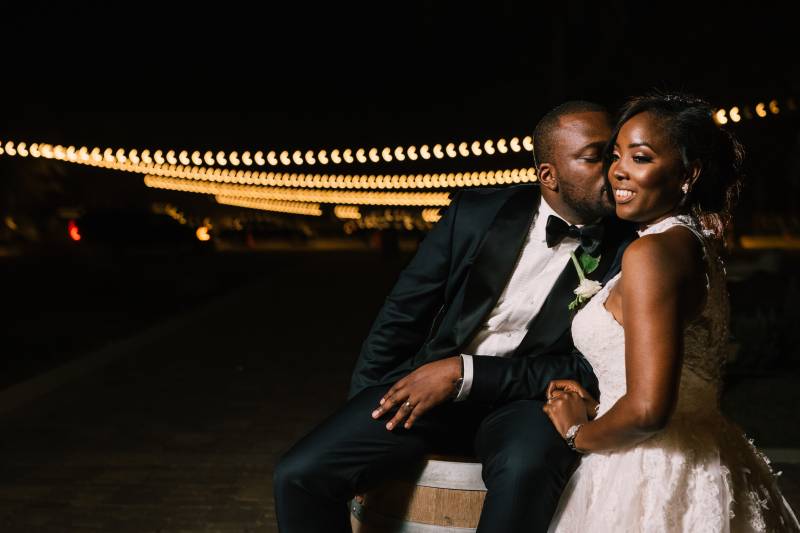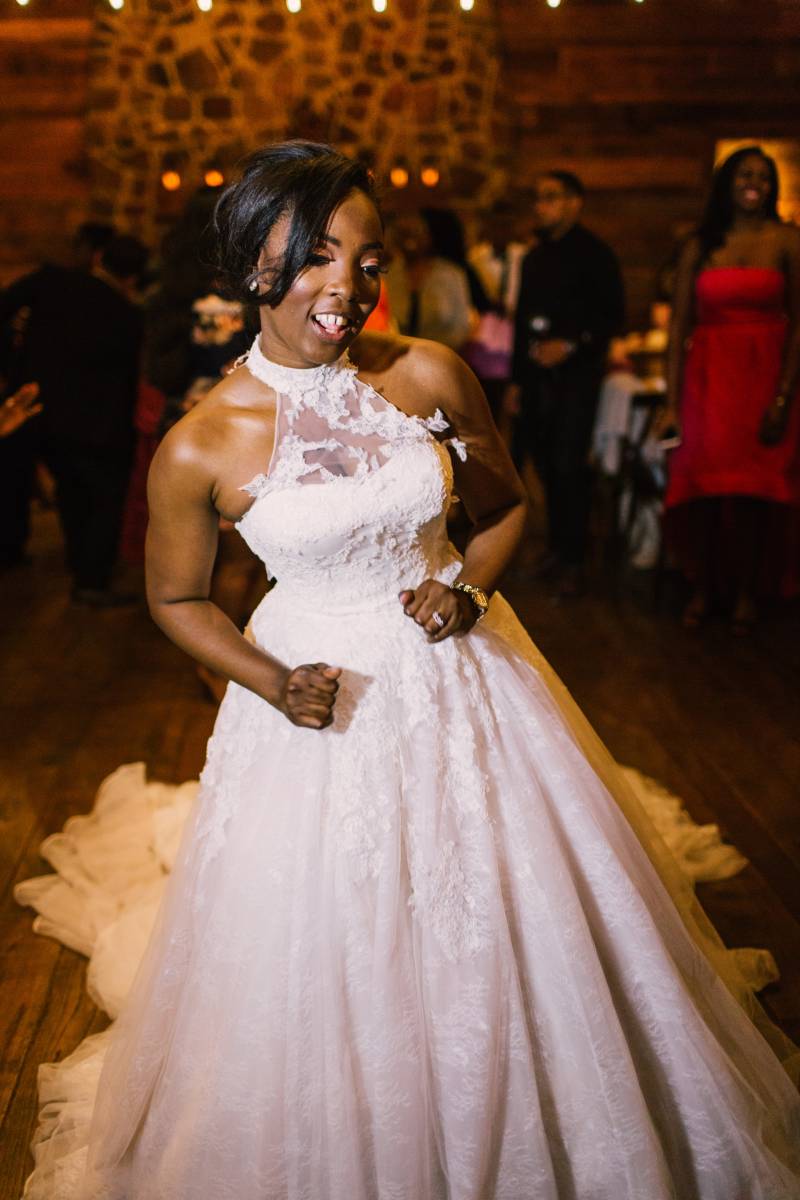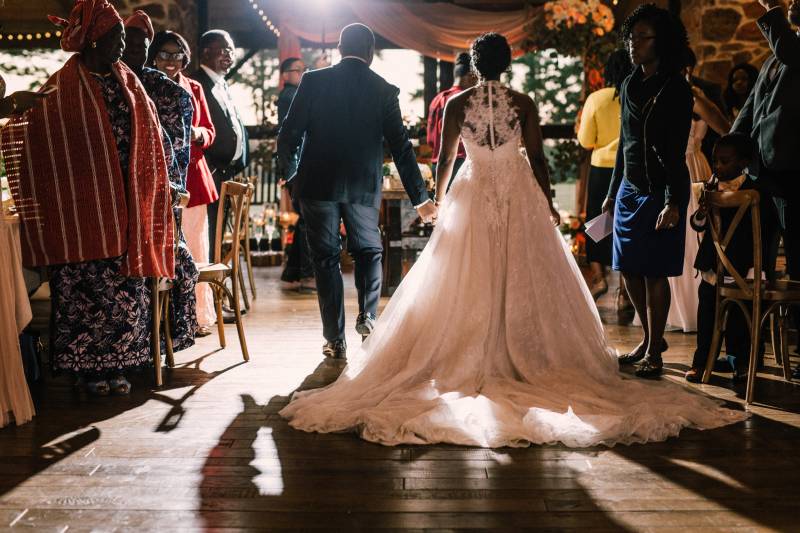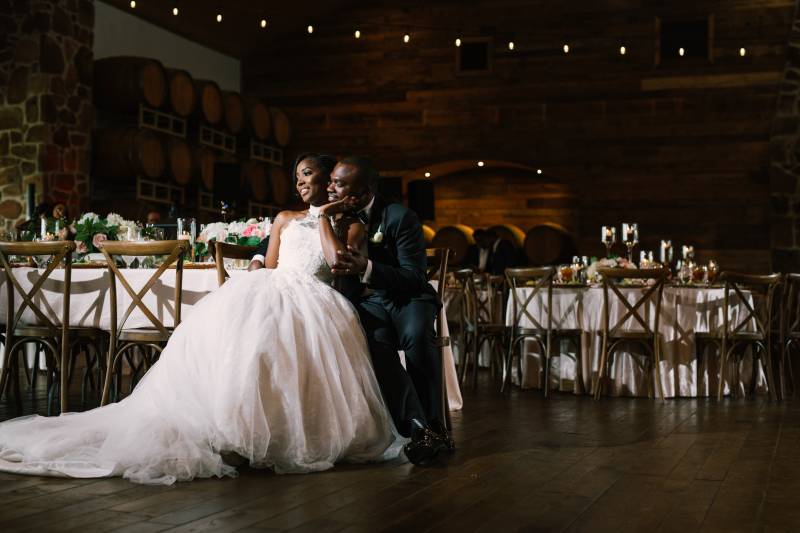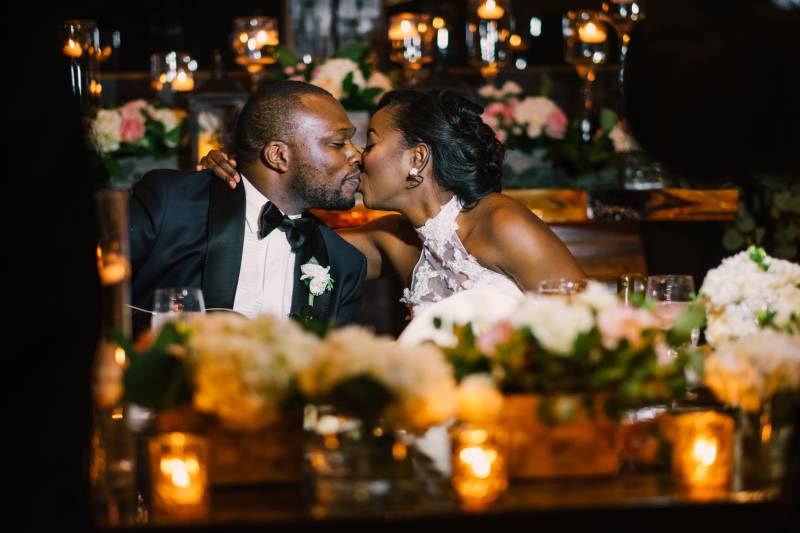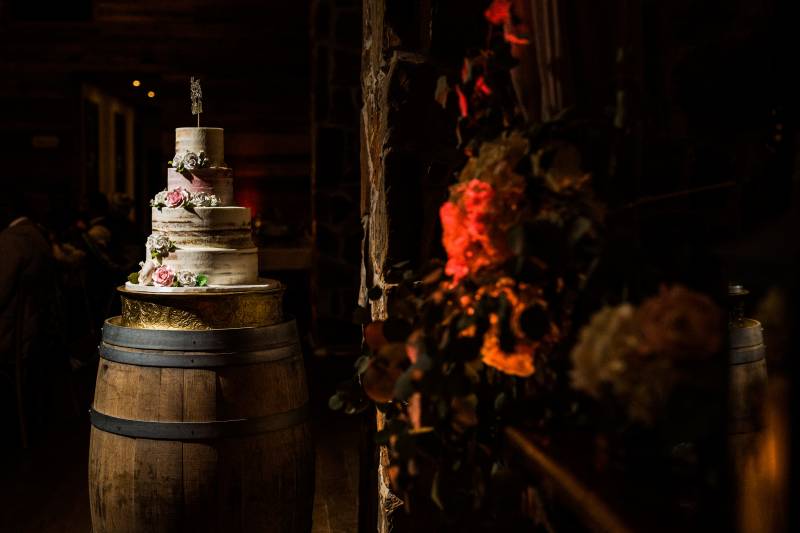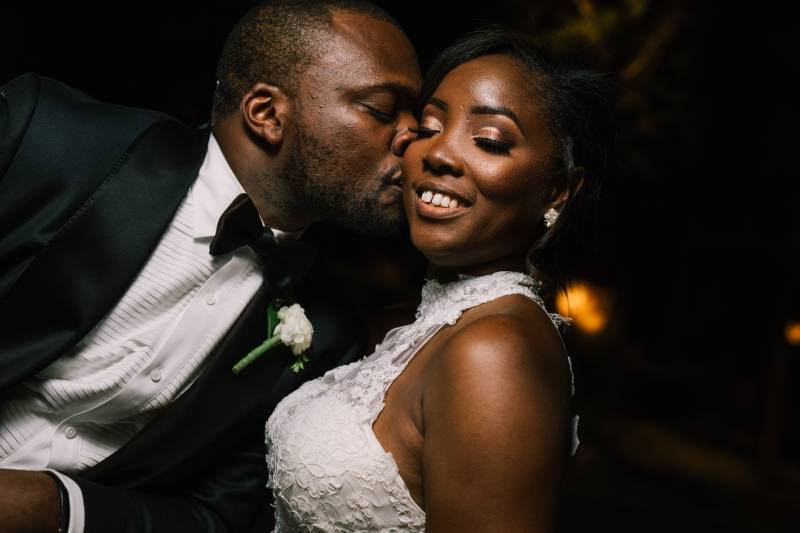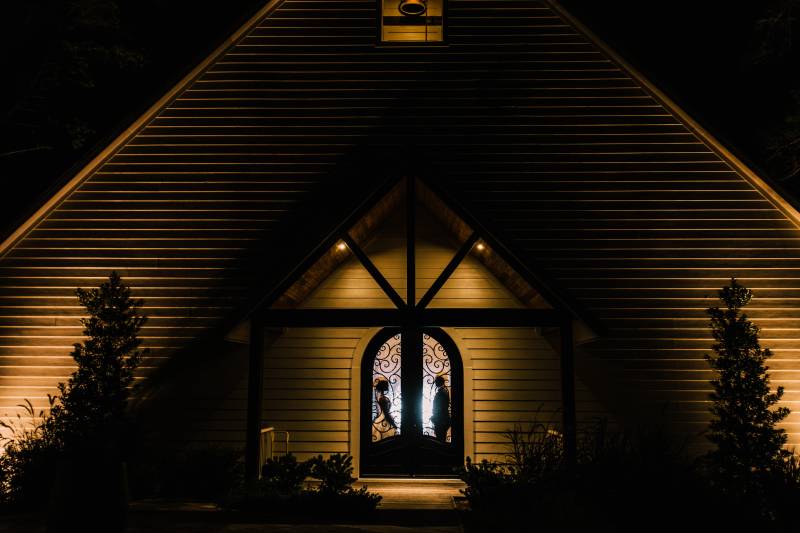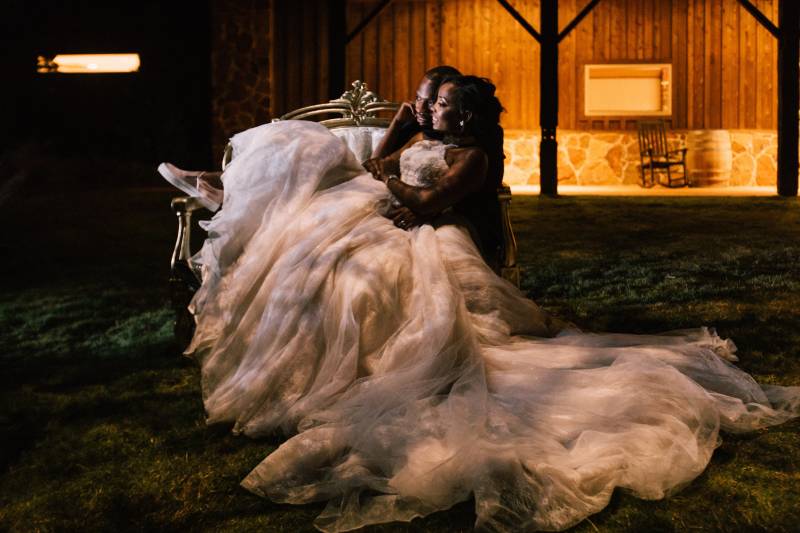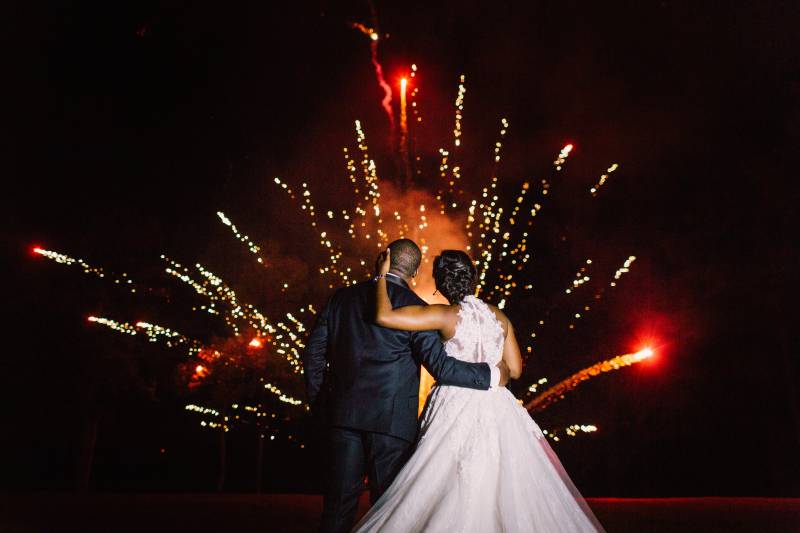 Advice for a Bride and Groom on their wedding day:
Let your wedding reflect who you are as a couple. No need to follow trends or other people's expectations, feel free to create a wedding experience that is unique to you as a couple. Those that really love you will support you and attend even if it is on Mars. Have fun on your wedding day, try to have things planned early so you are not stressed out close to your wedding.
Please feel free to include any other interesting anecdotes from your bid day!
We had a Yoruba traditional wedding in Lagos, so the church wedding didn't really include much of our culture. However, we used a Nigerian song called "Iyawo Mi" by Timi Dakolo to dance into the reception as husband and wife. That was a special moment because we both love that song.
My parents and their friends also danced into the hall to a Nigerian song. Nigerian culture was infused into our wedding with music. And, of course, with some Nigerian food later on in the night. We knew people would be looking for jollof rice, so much later in the night, after the American main course was served, Nigerian food was also served.
We infused our Christian faith into our ceremony. We are both followers of Christ and had agreed that we wanted our church service to reflect that. We carefully selected our songs and order of service in a way that gives "Glory to God" since we also wanted to share our faith with our guests.
Congratulations to the happy couple! We wish you many years of wedded bliss!