This fashionable "Cabin In The Woods" styled wedding shoot showed us that rustic glam can surely exist in the same space. Seventeen photographers came together to capture this boho-inspired elopement, however, four talented artists caught our eye with still shots that immortalize the beauty of black love and nature. We're absolutely obsessed with the bride's sultry lace gown and brim hat, which popped against the venue's wood and stone architecture. We also loved the shoot's use of rosy, gold and cream tones juxtaposed with lush greenery and low-key metallic accents. The artistically designed wedding cake with draped icing was another detail we appreciated, thanks to Elizabeth A. Images, Hillary Koon Photography LLC, Jessica Dugener Photography and Kathryn Hastings Photography.
Phylicia Willis of Posh Moments Photography, who also happens to be a visionary based in North Carolina, effortlessly coordinated this moody wedding elopement styled shoot alongside a team of impeccable vendors. The shoot took place in a beautiful, naturally lit, woodsy cabin space known as Carolina Country Weddings & Events.
Shoot location: Carolina Country Weddings, Mount Pleasant, North Carolina
Shoot theme: The Cabin in the Woods bohemian styled elopement features the Pantone color of the year, Living Coral, and was inspired by natural textures and bohemian style.
Color combinations: Coral, Pink, Mustard and Gold
Favorite detail: I absolutely loved the abundance or roses throughout the venue and outside on the table!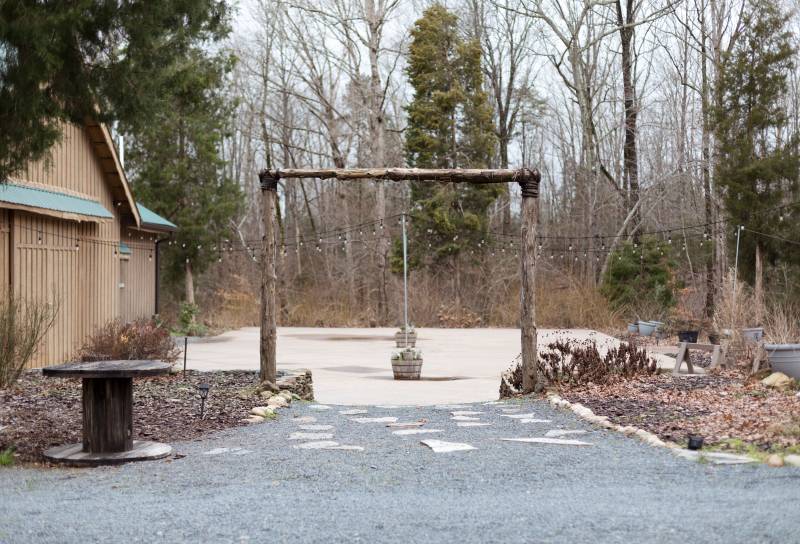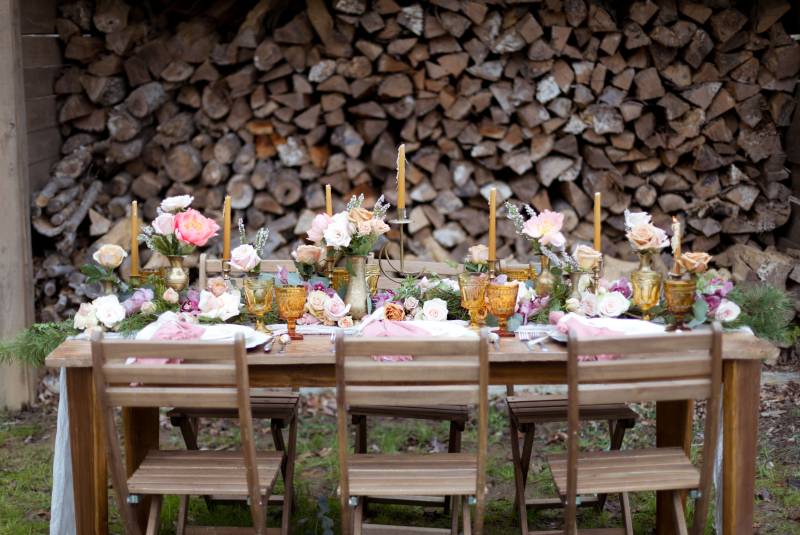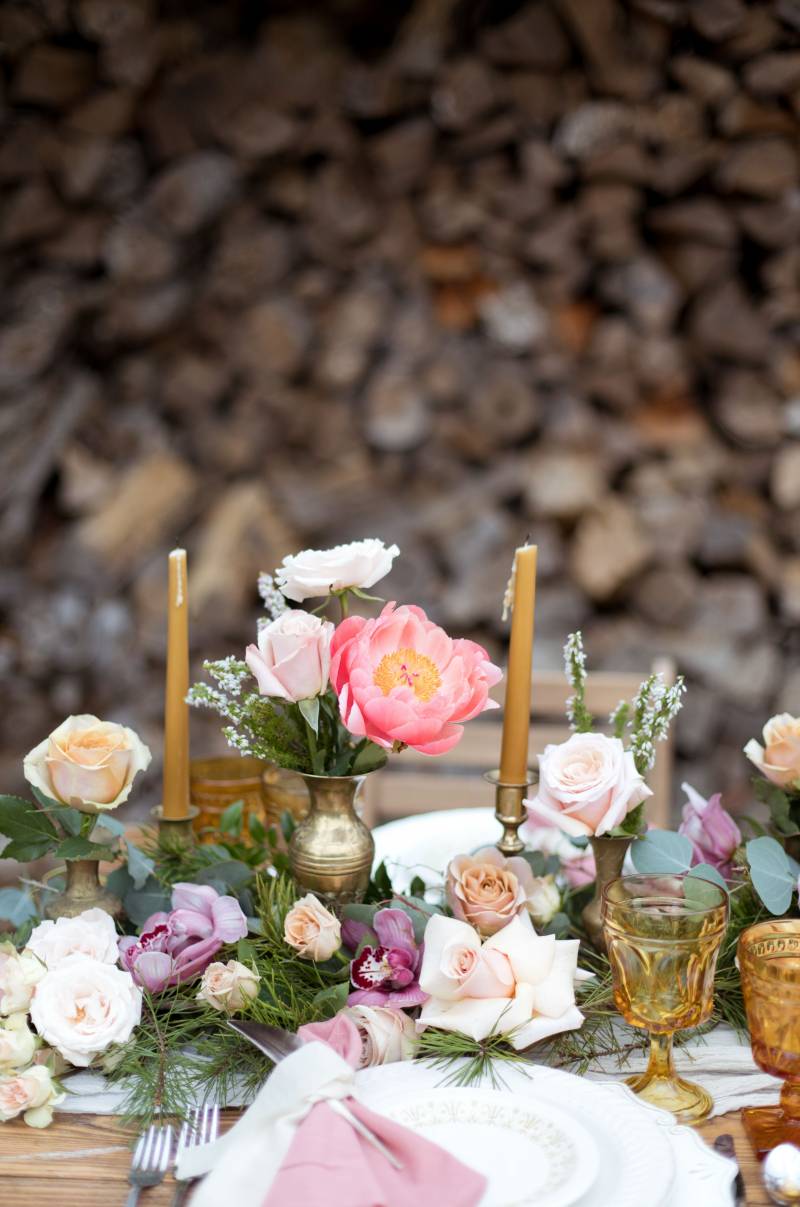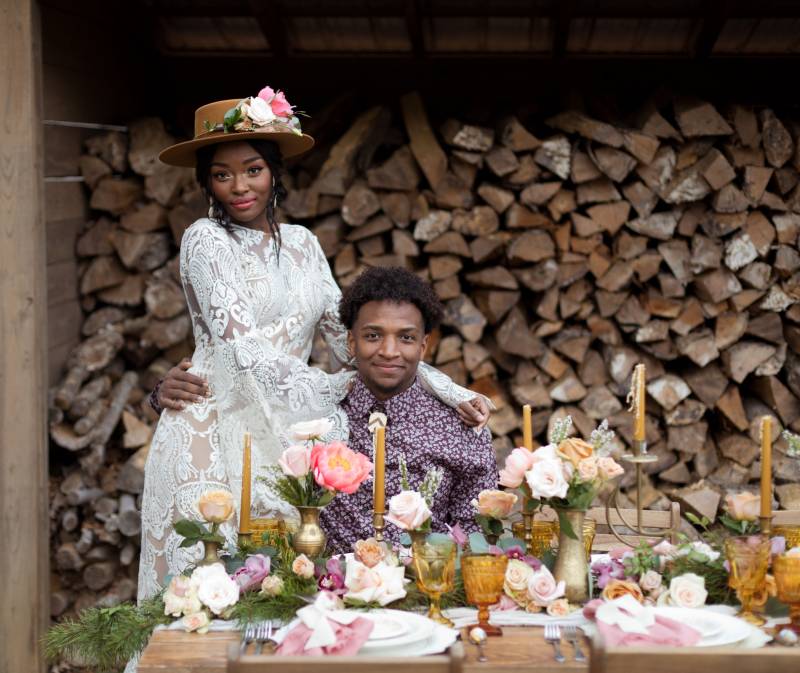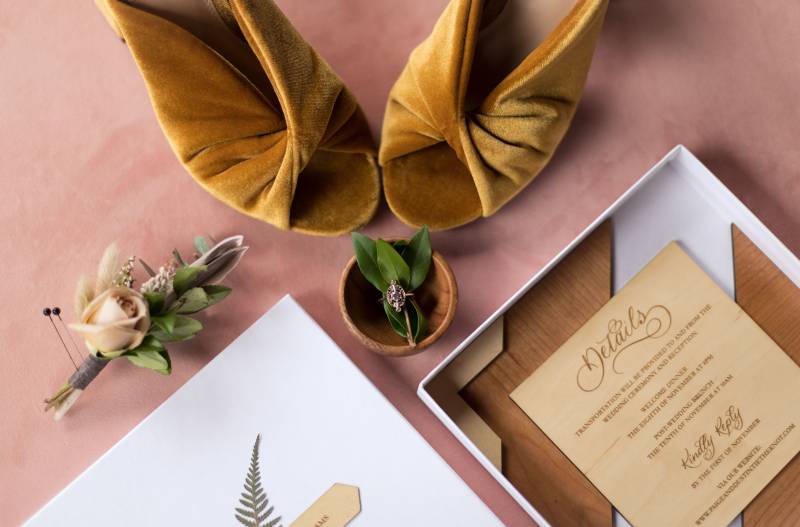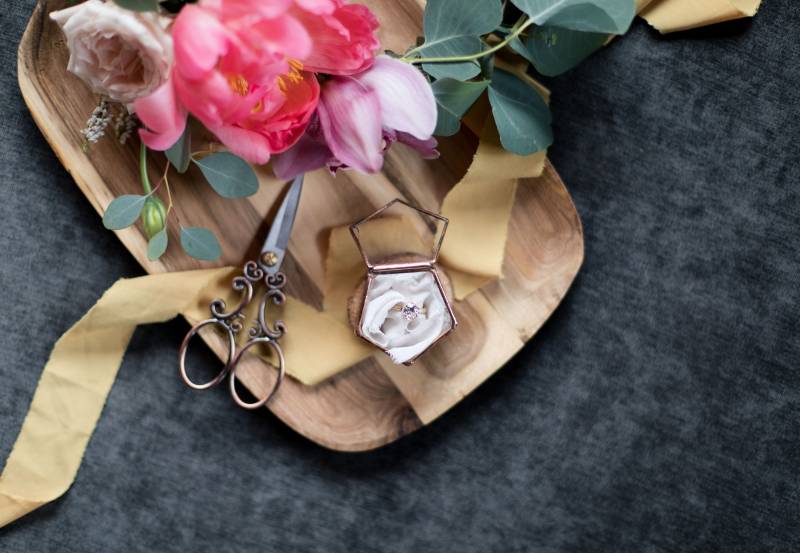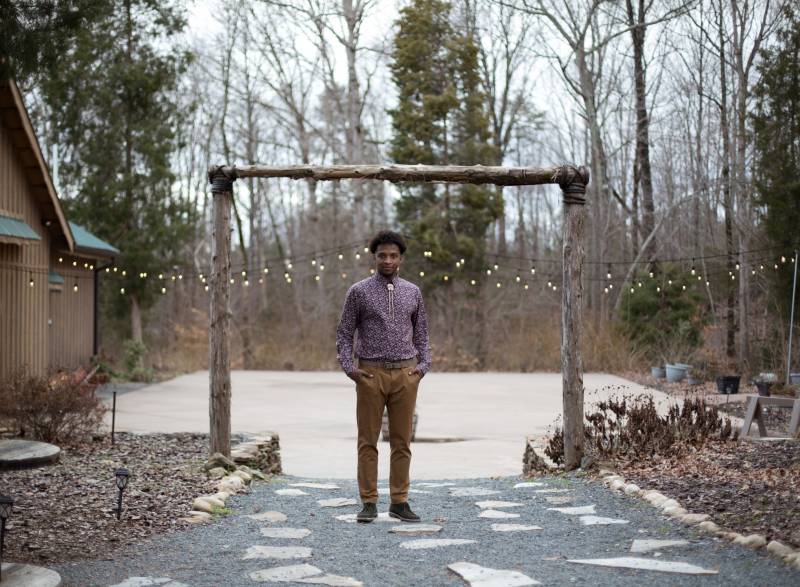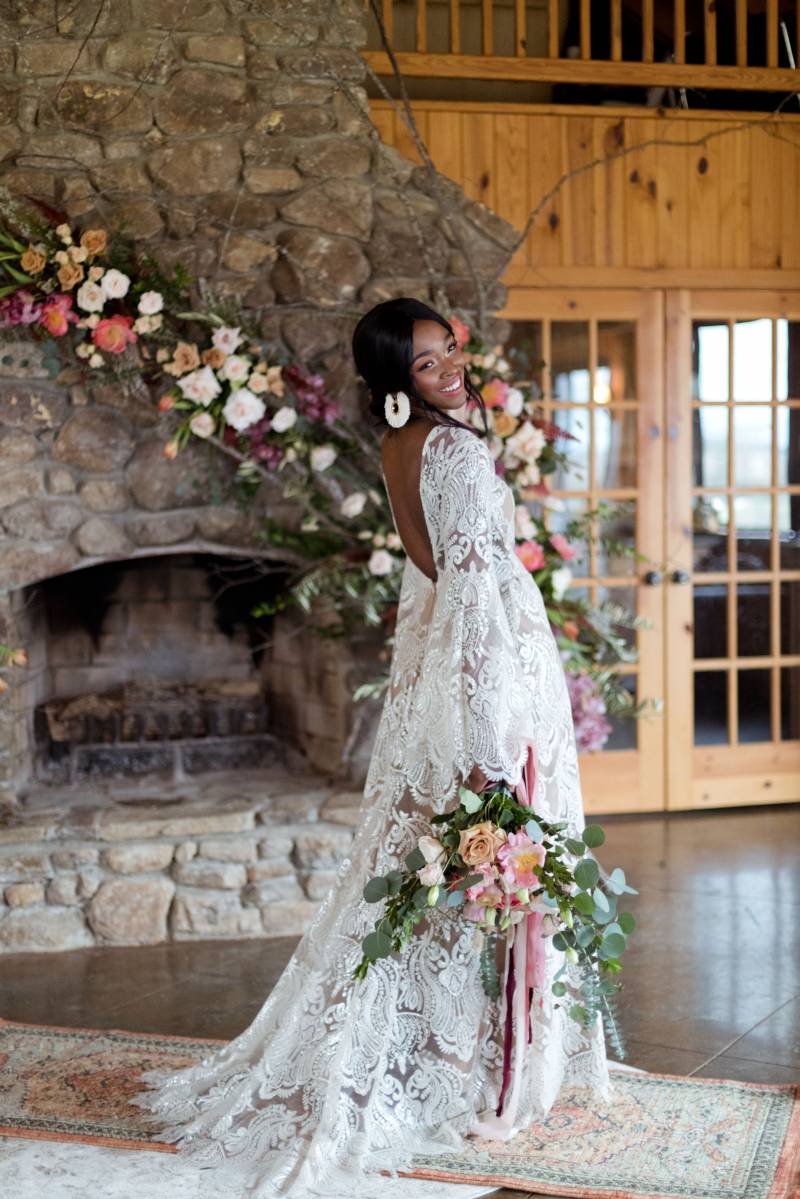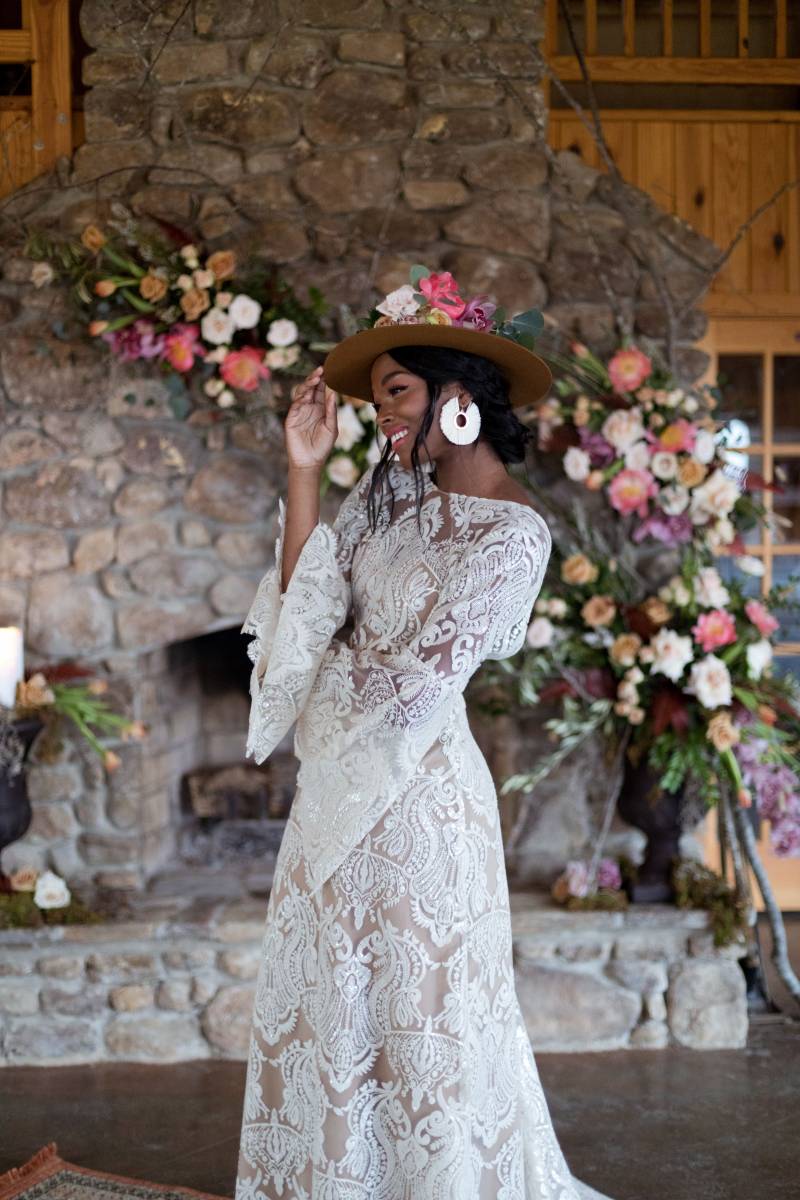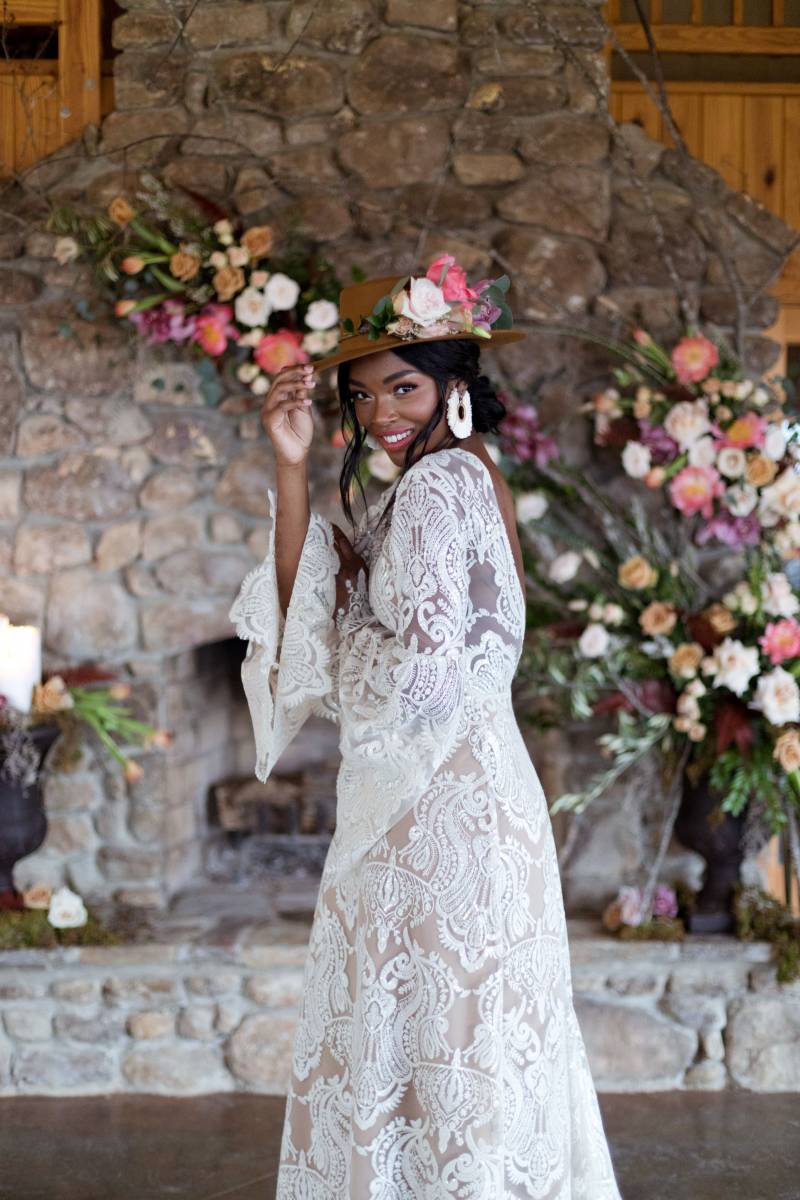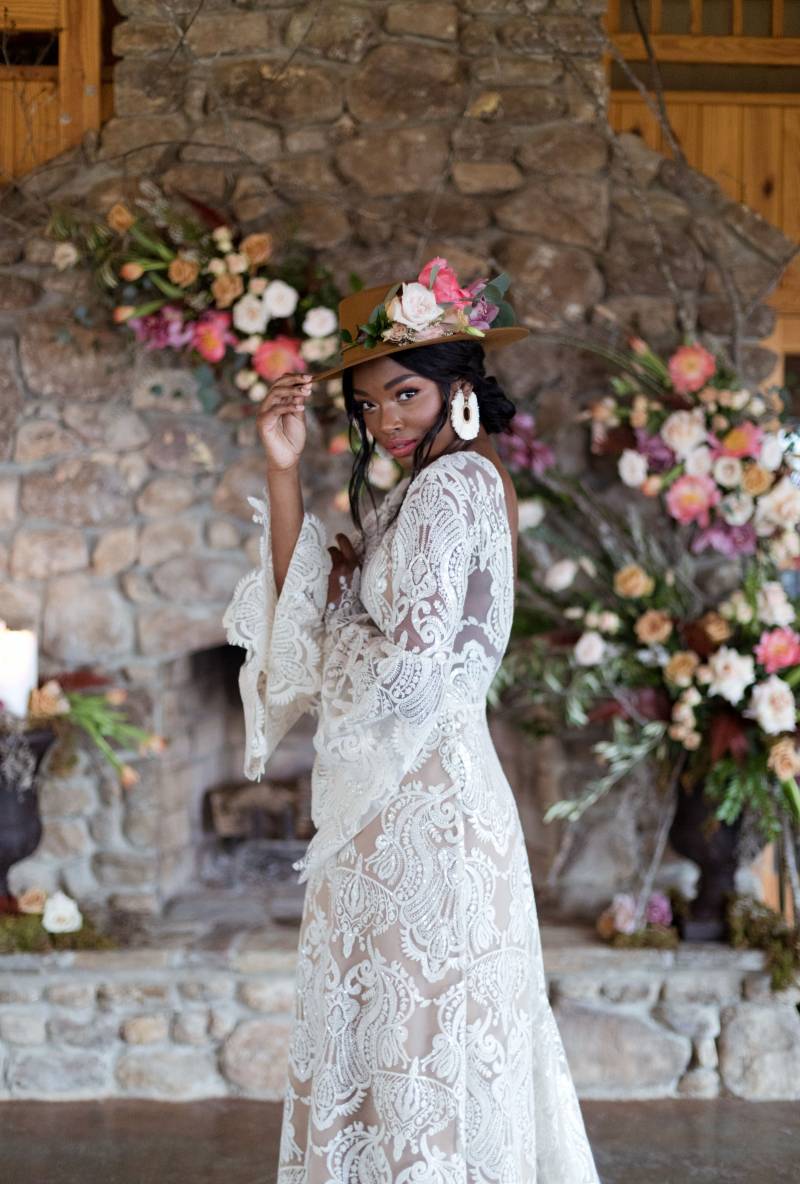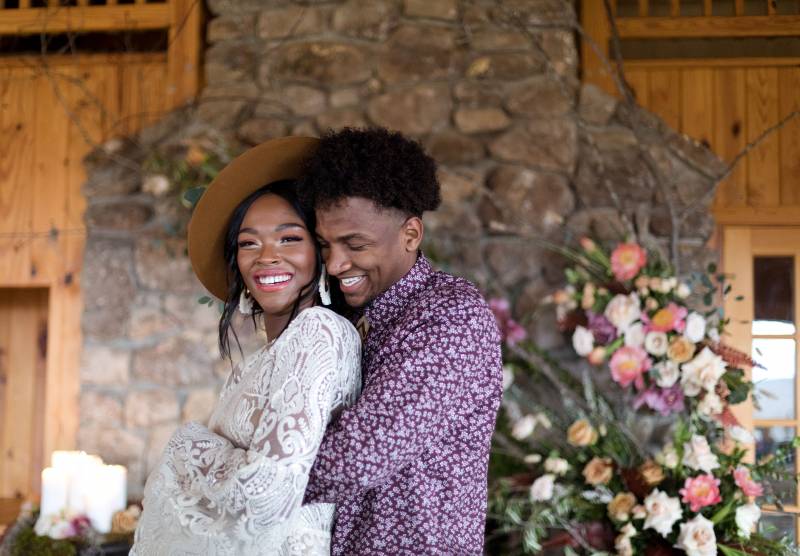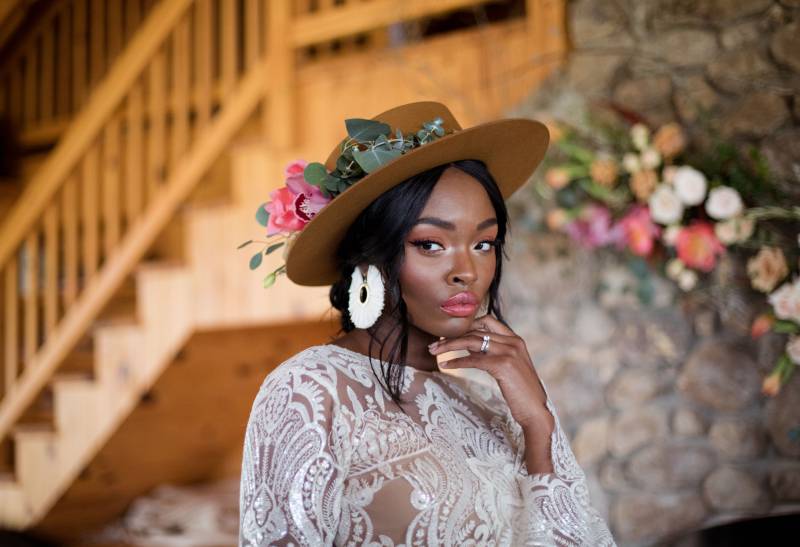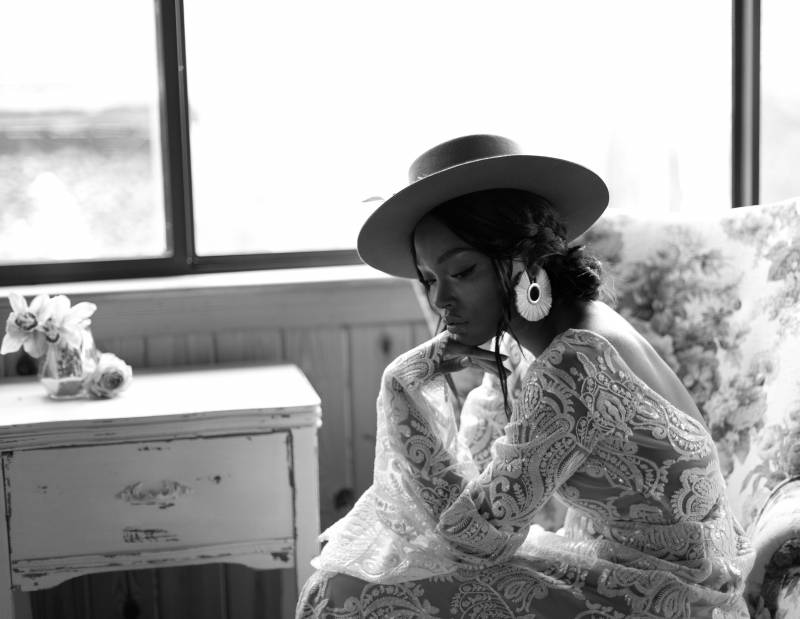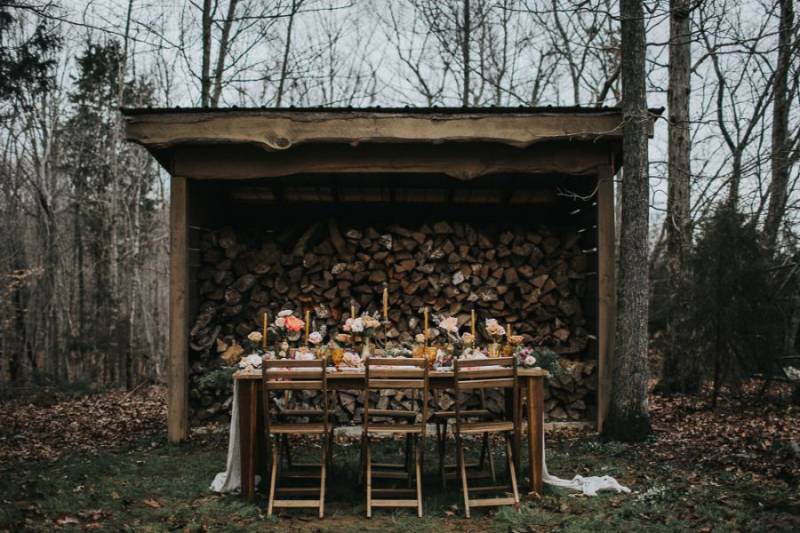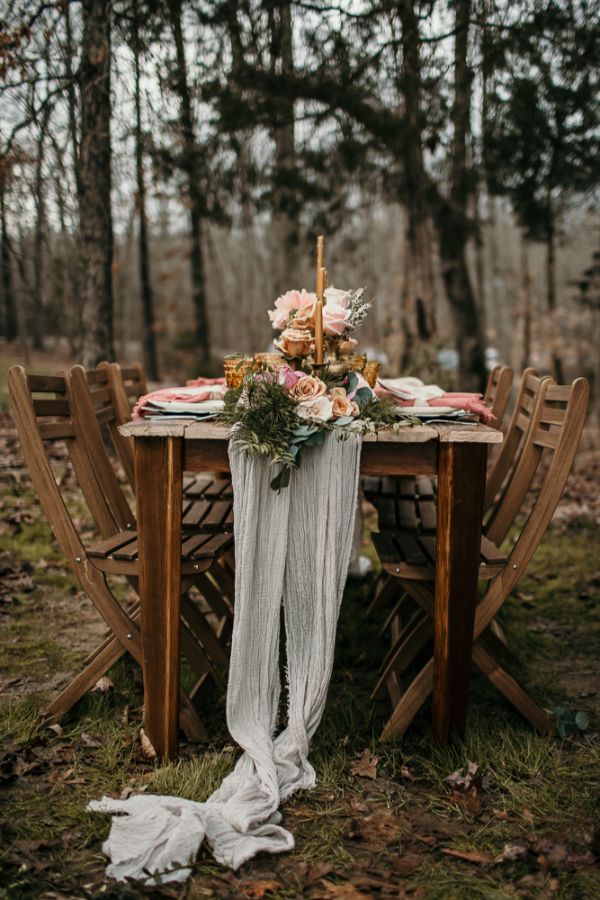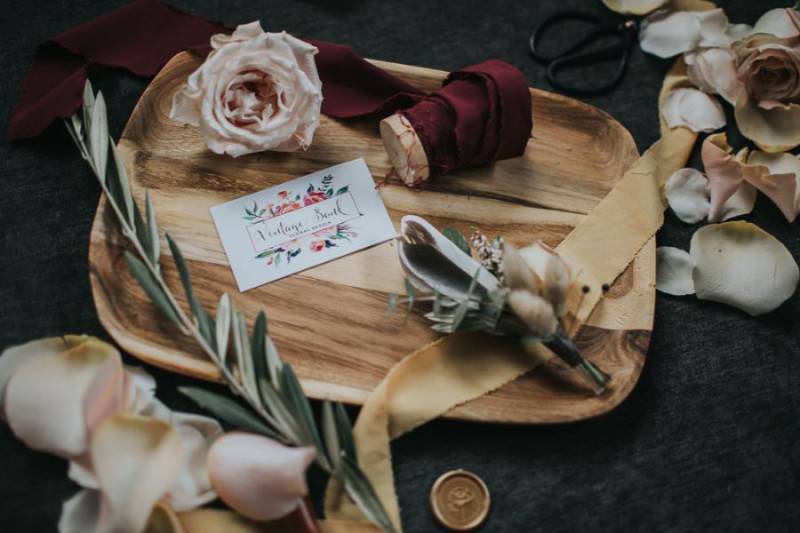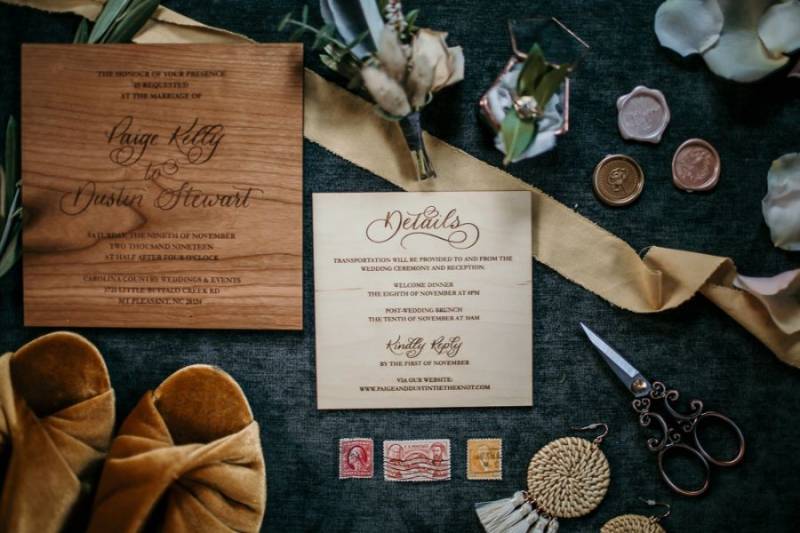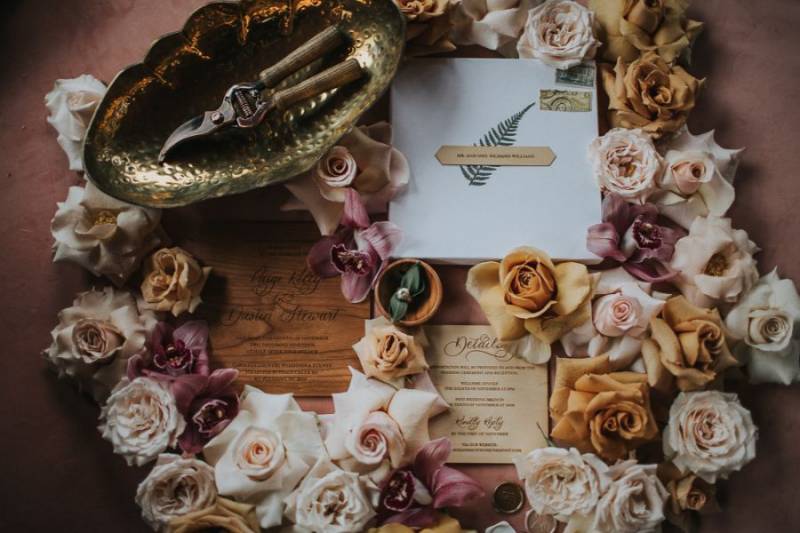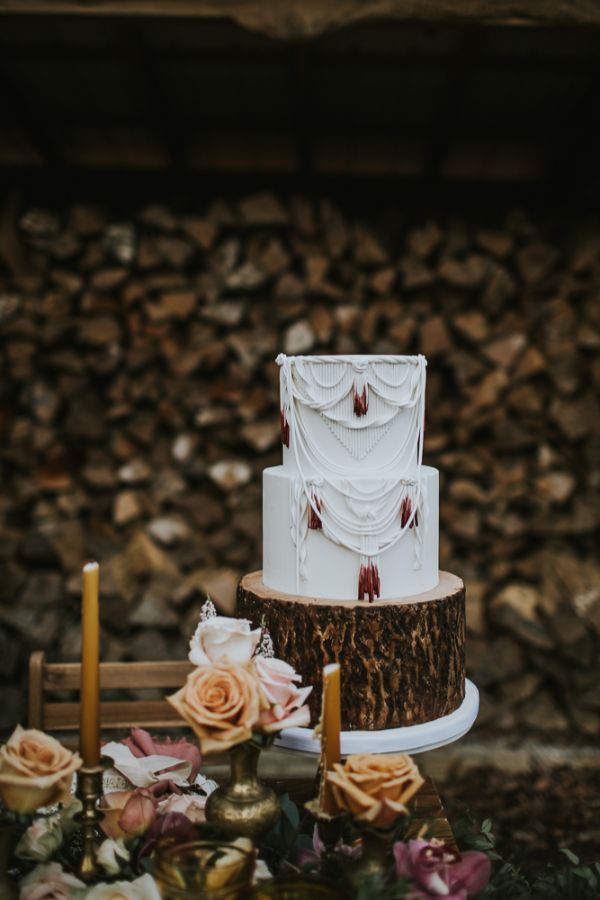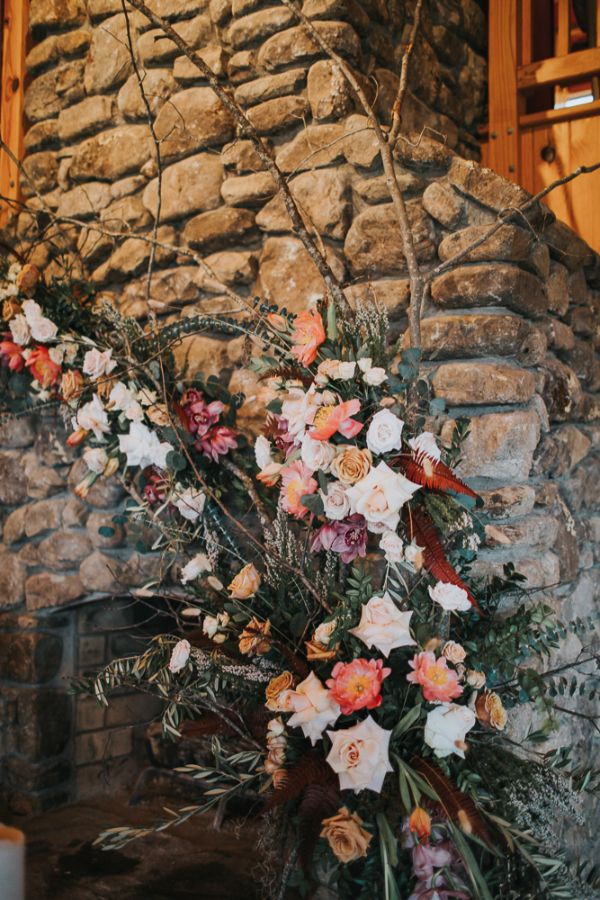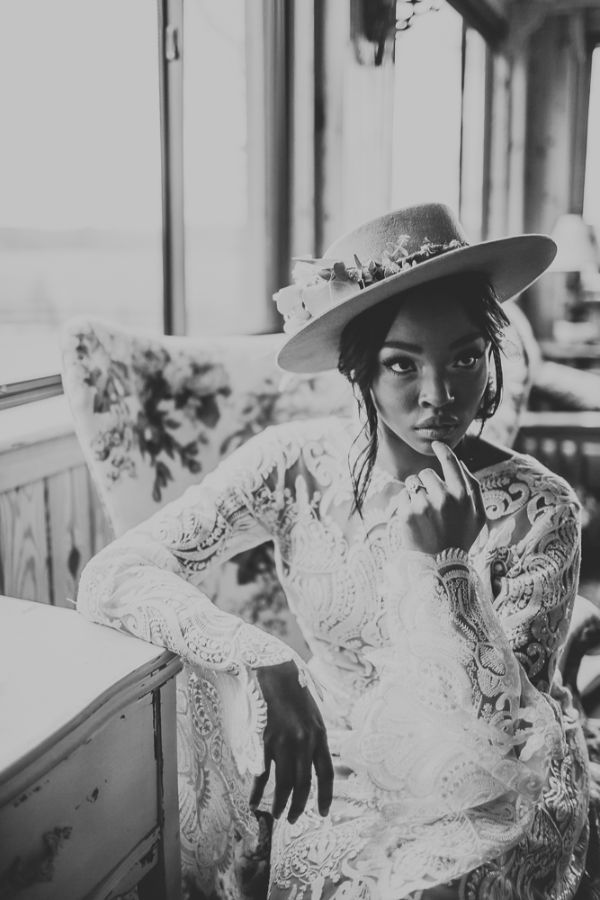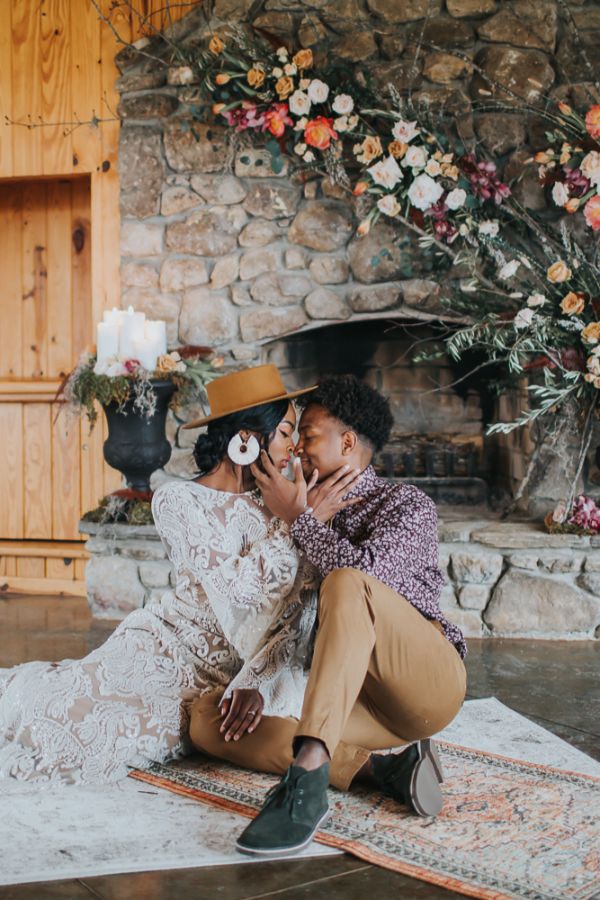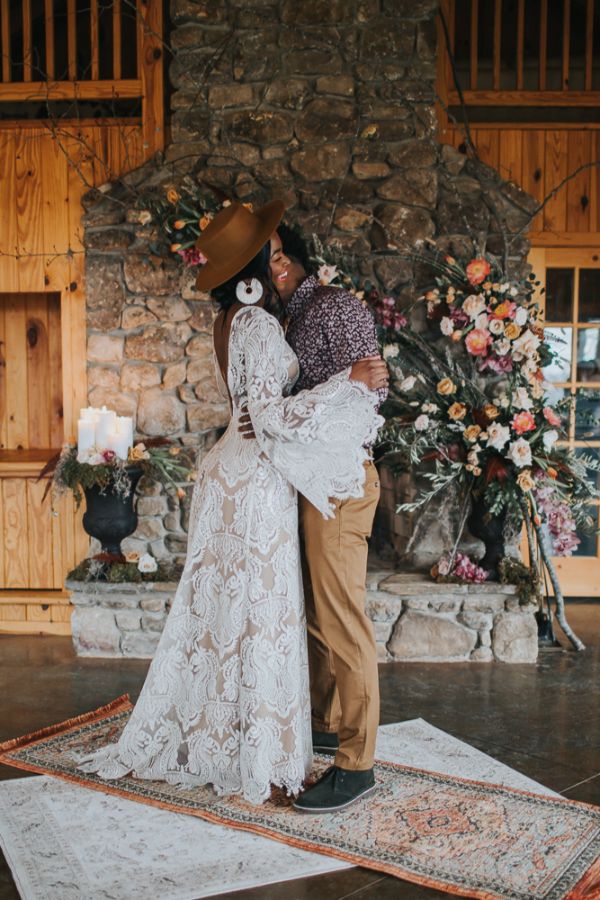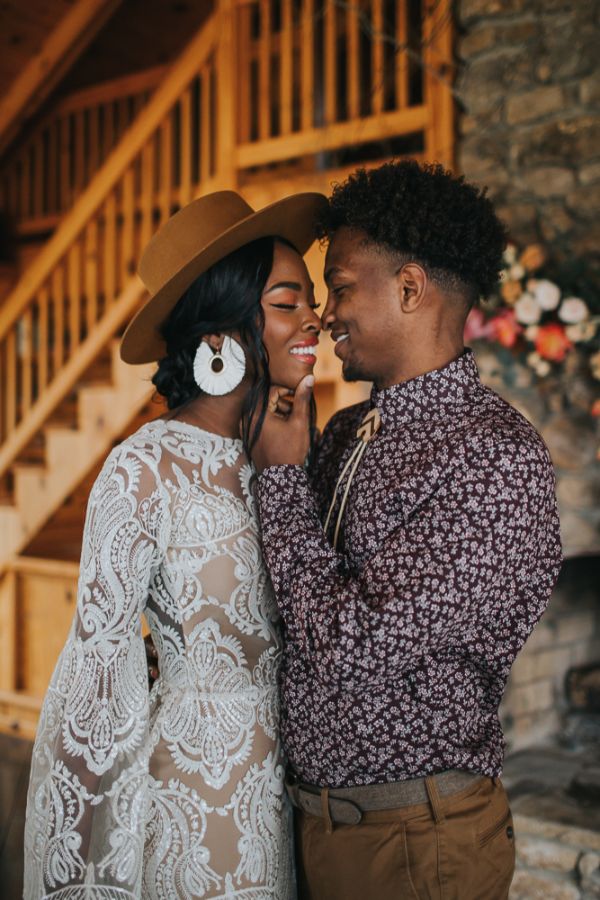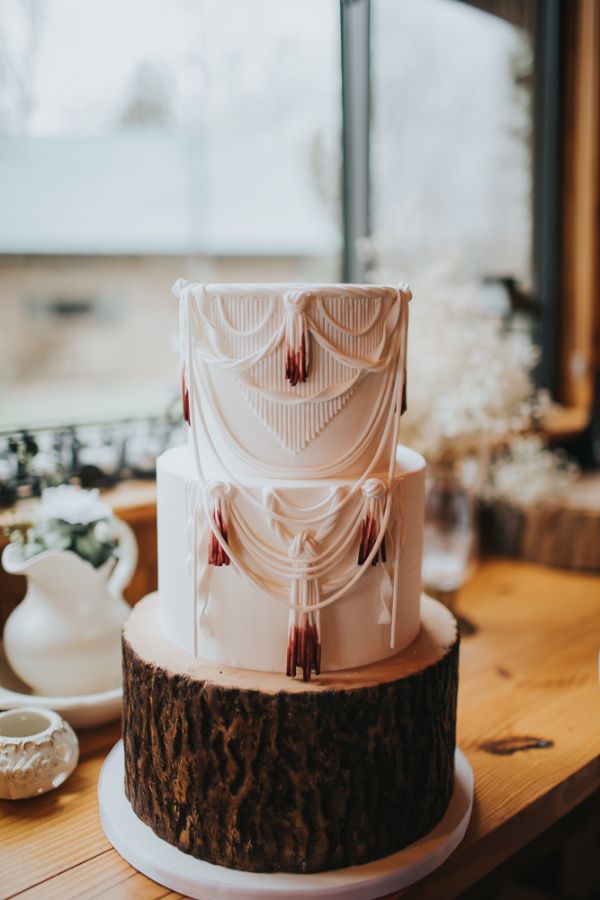 Decor Details:
Linens:
Rosy cotton napkins with frayed edges were used alongside a cotton textured white table runner.
Centerpiece Description:
Antique gold vases held a variety of roses in beige, pink, coral, and white. Tall yellow-gold candles sat atop antique gold candle holders while pine branches adorned the table.
Place Settings:
White dishes with intricate gold patterns.
Stationery:
White wooden stationery that featured a medium stain.
Please share unique details from your shoot:
This styled shoot was done in a rustic cabin decorated lavishly with enormous floral bows and bouquets. The tablescape was placed just outside the cabin in front of a charming log wall. The indoor lighting was warm and comforting while the outdoor lighting was overcast and diffused.
Jessica Dugener Photography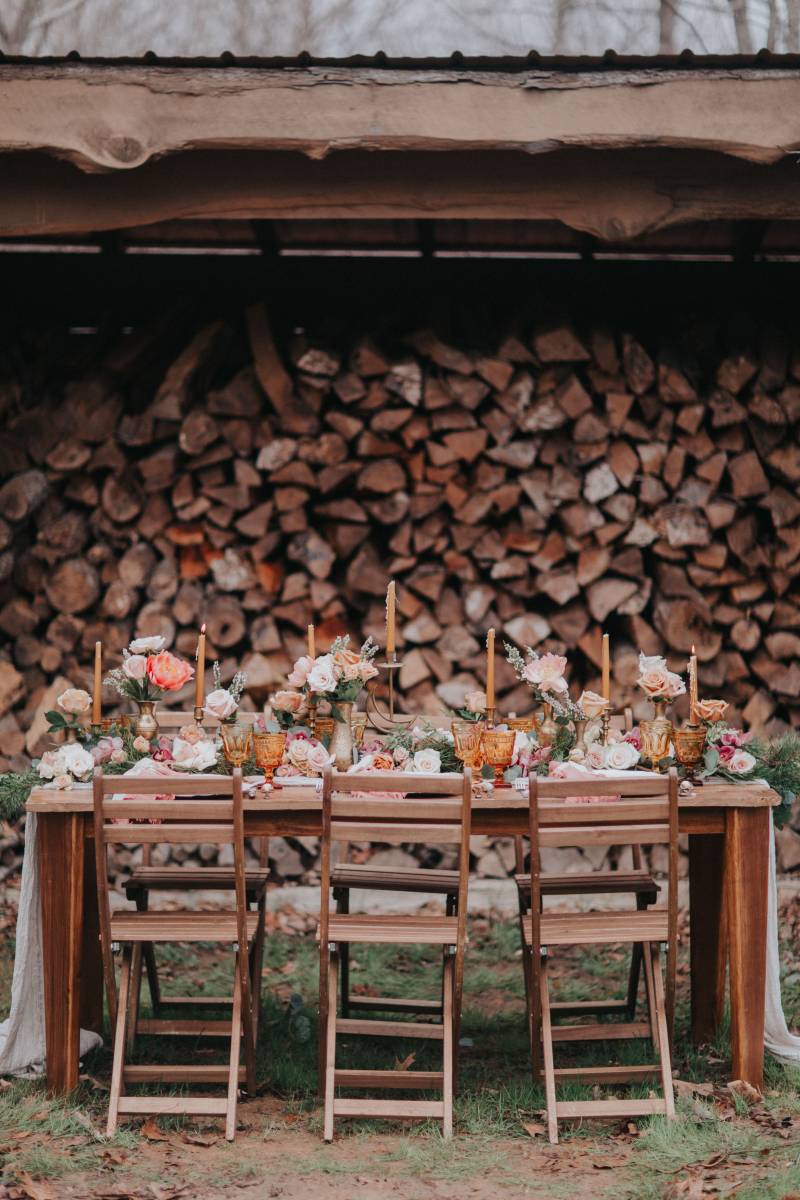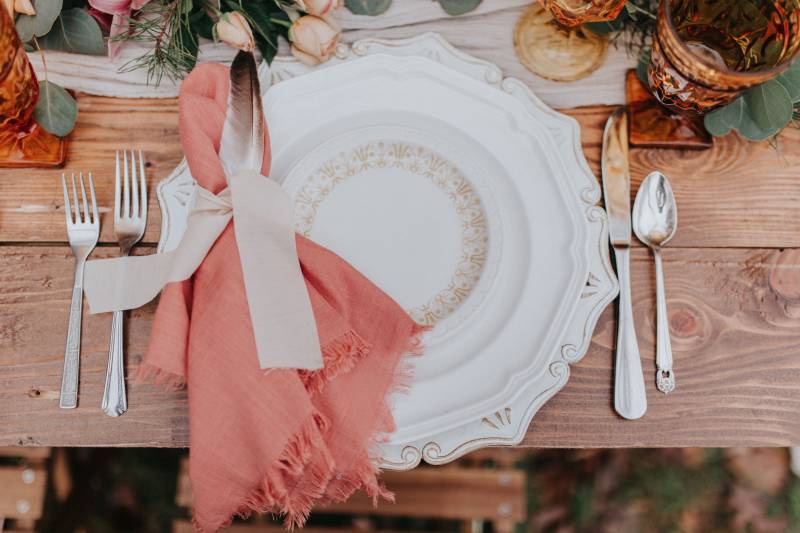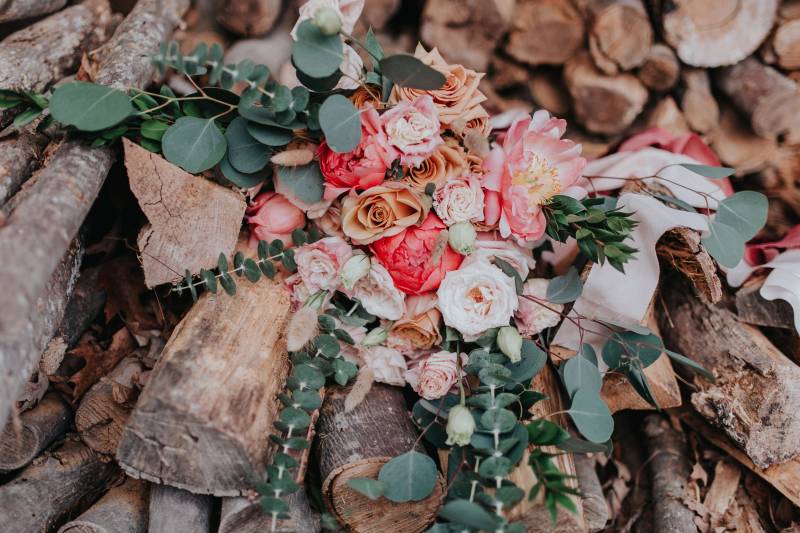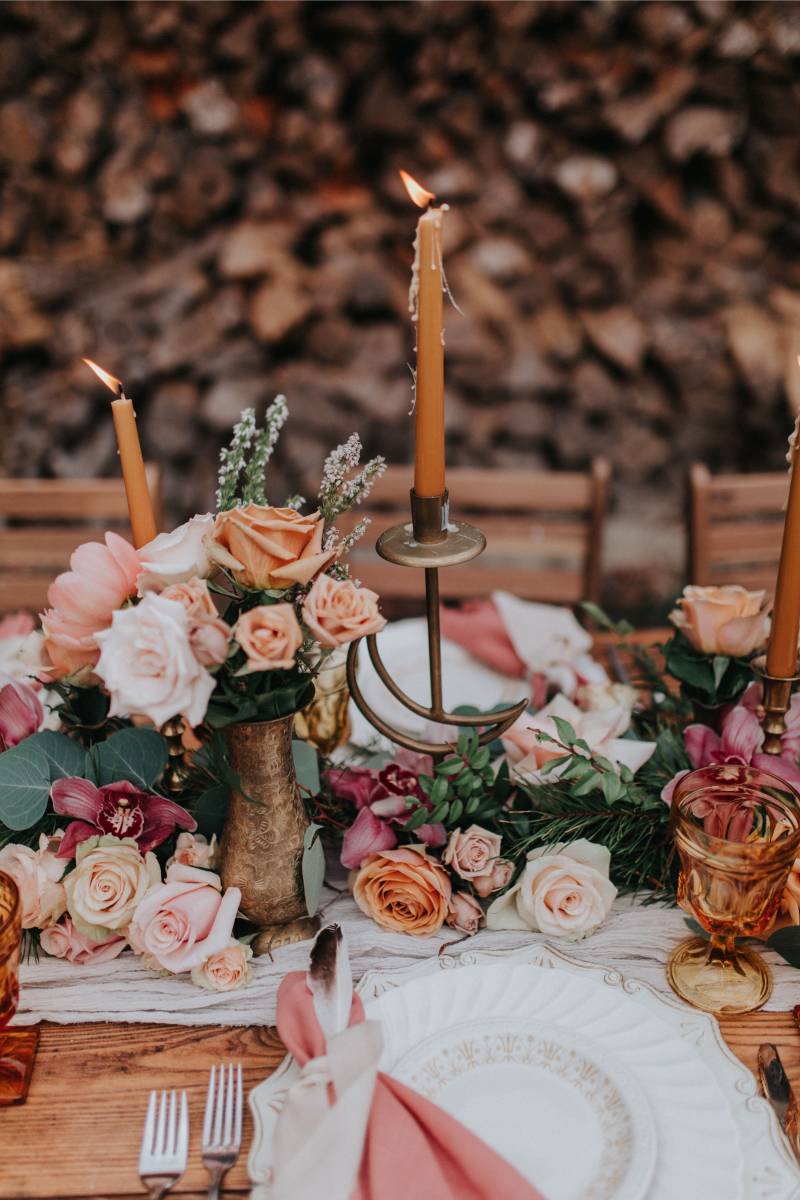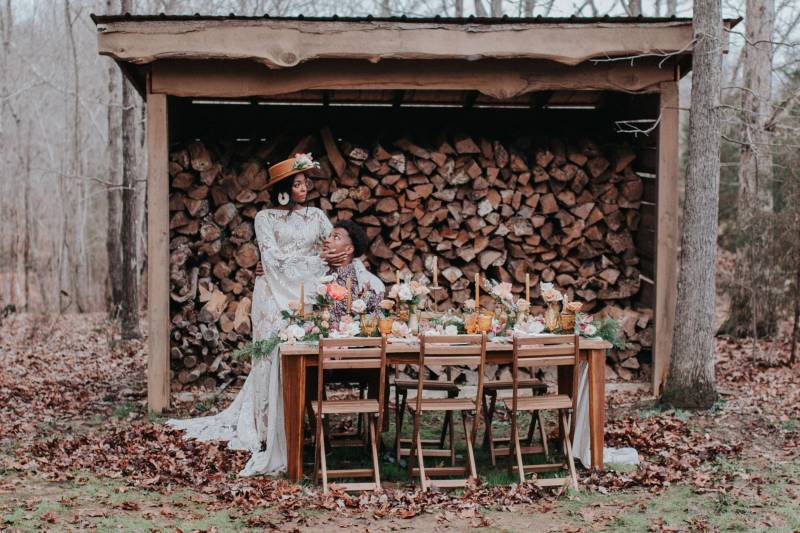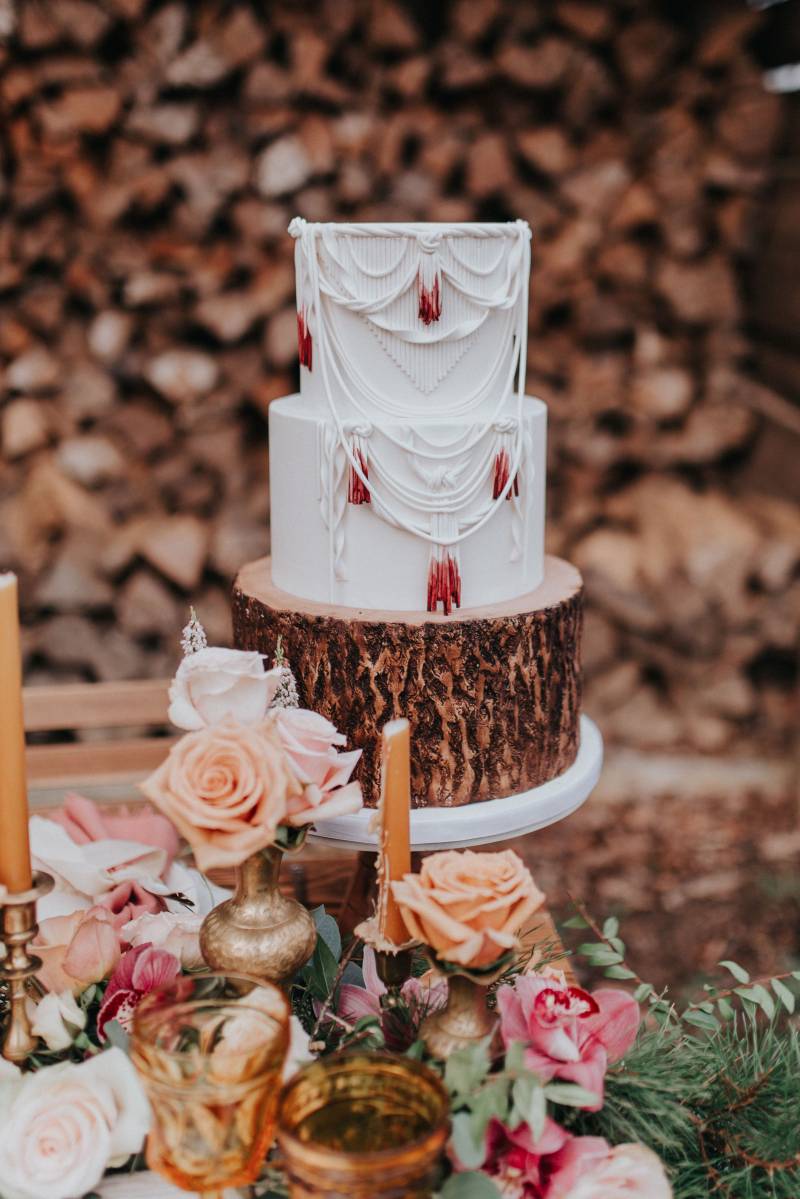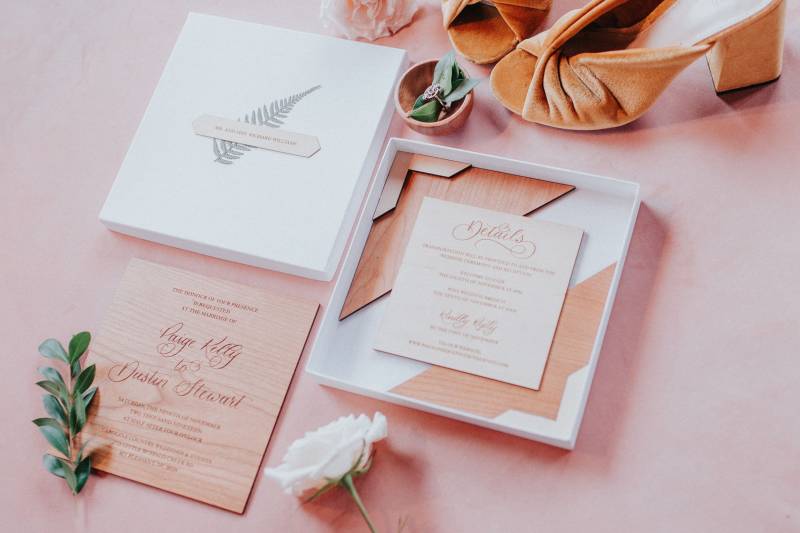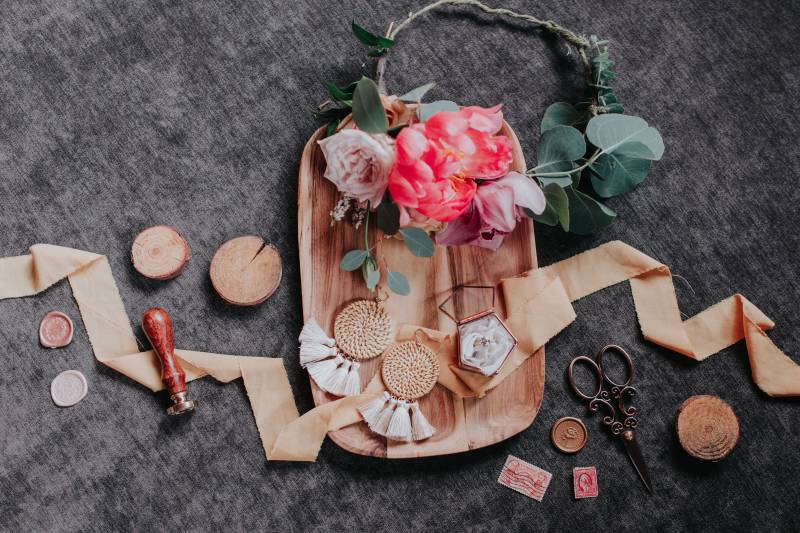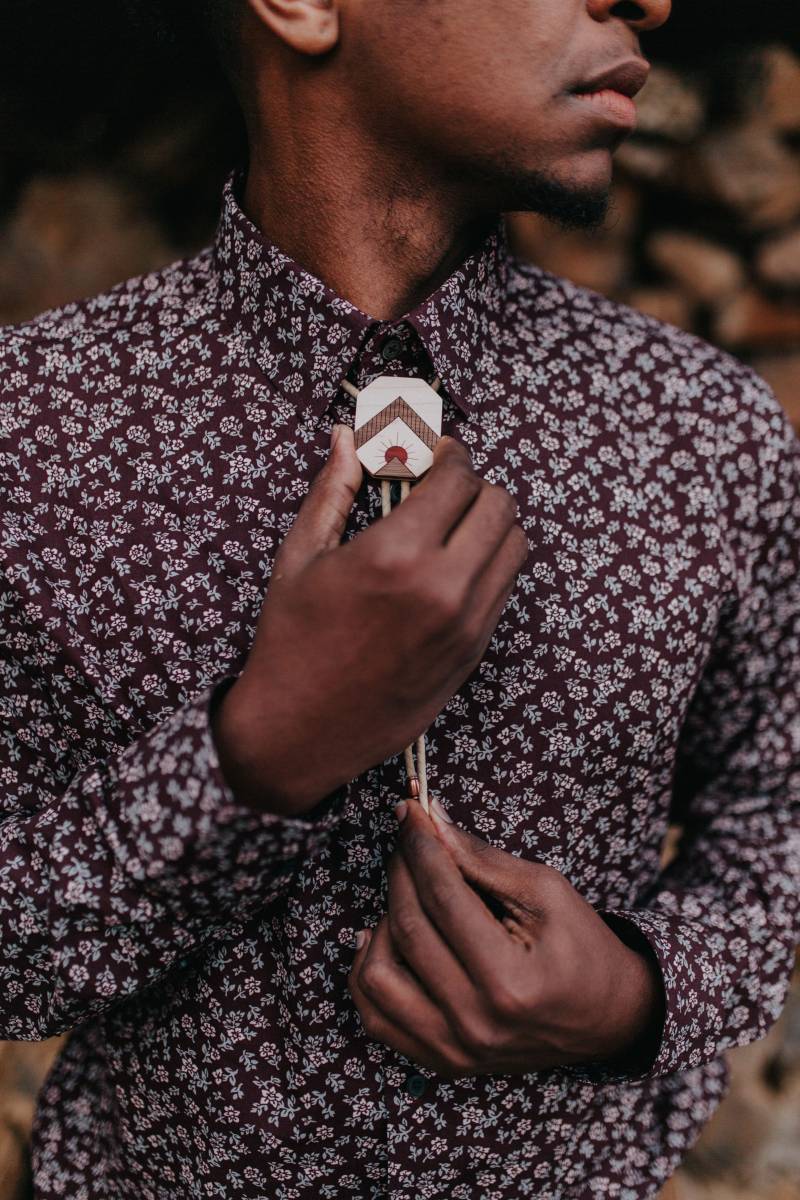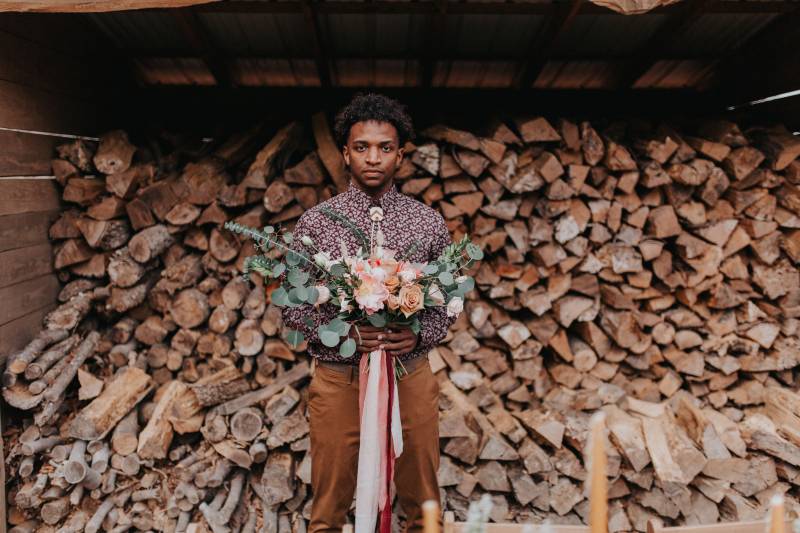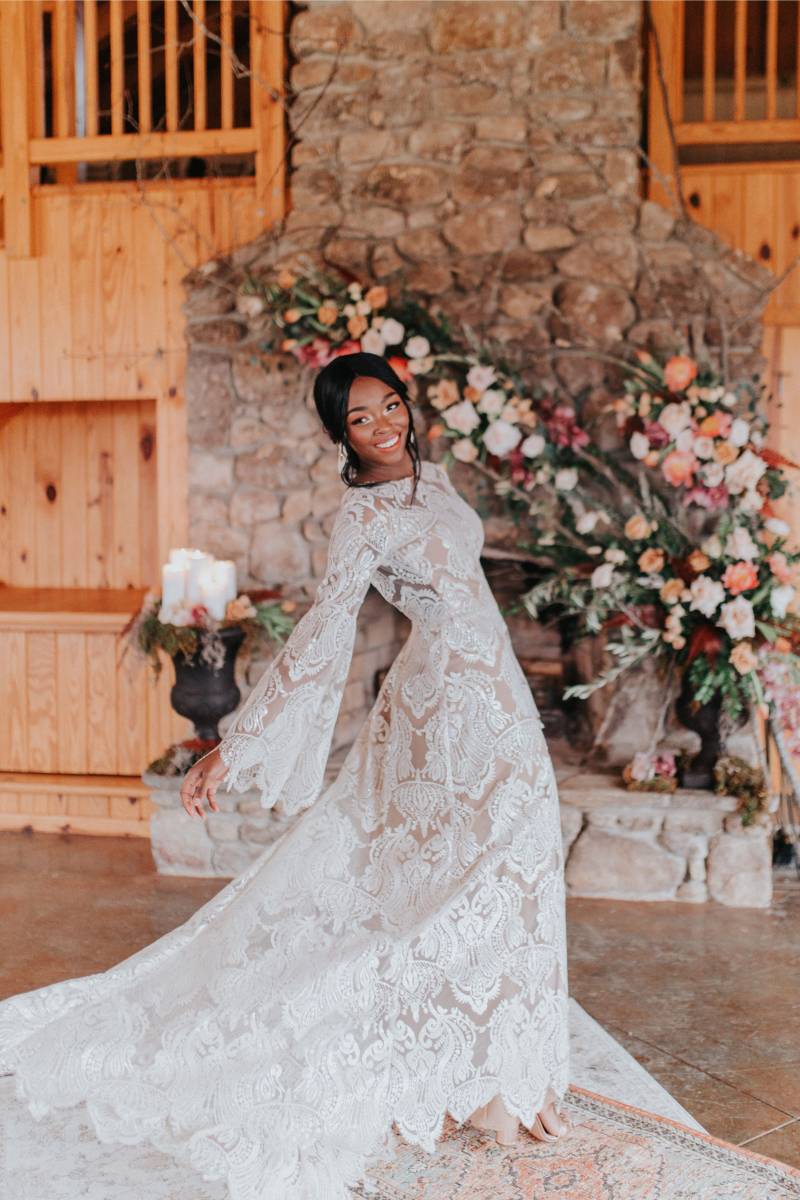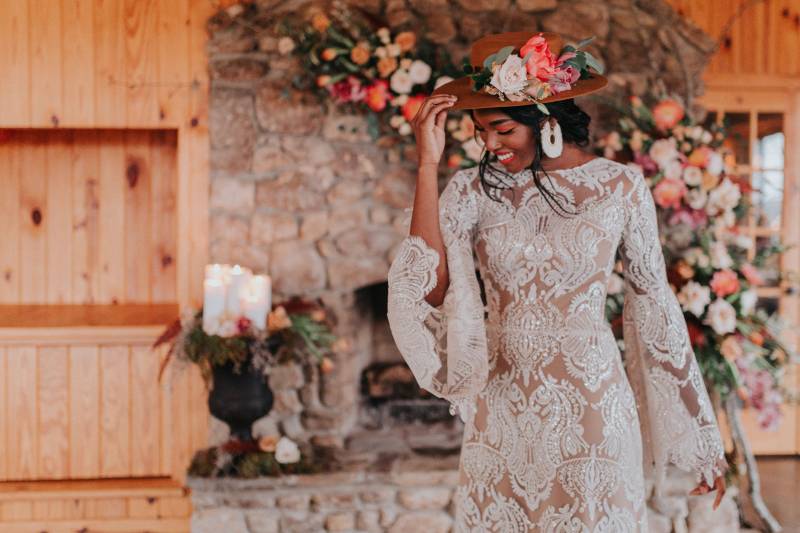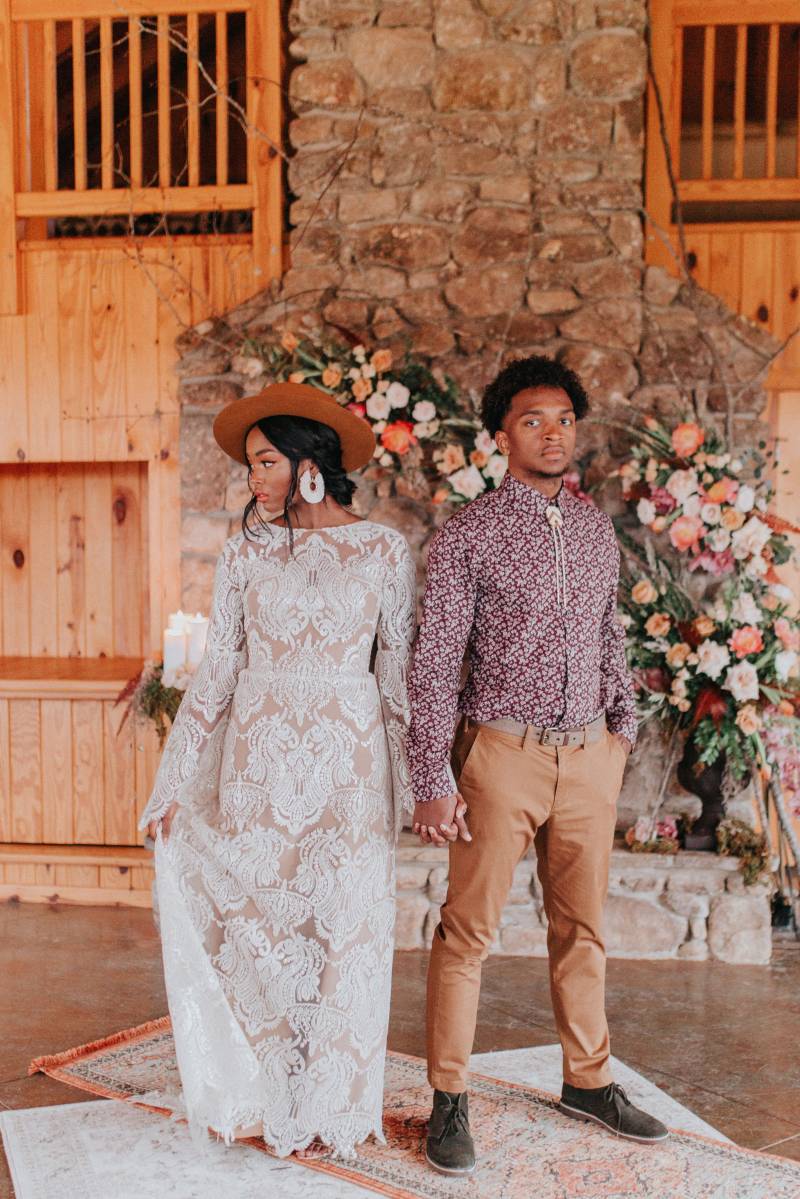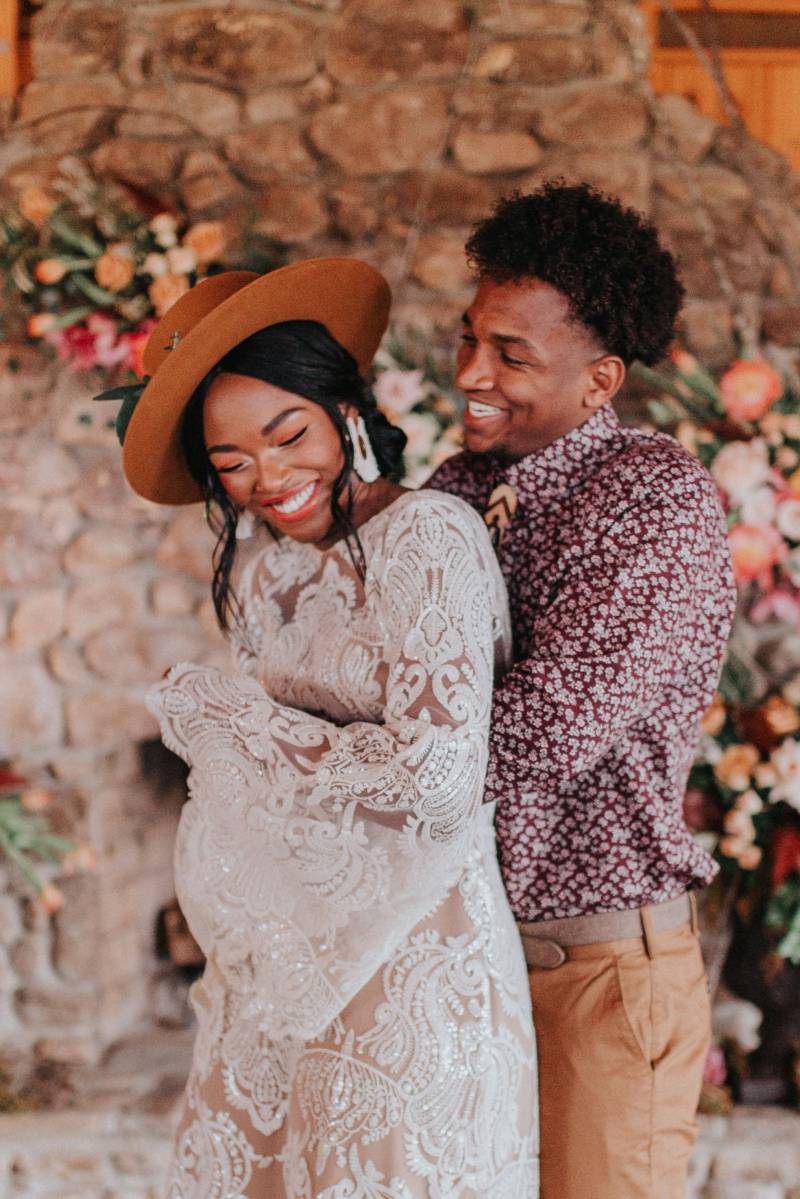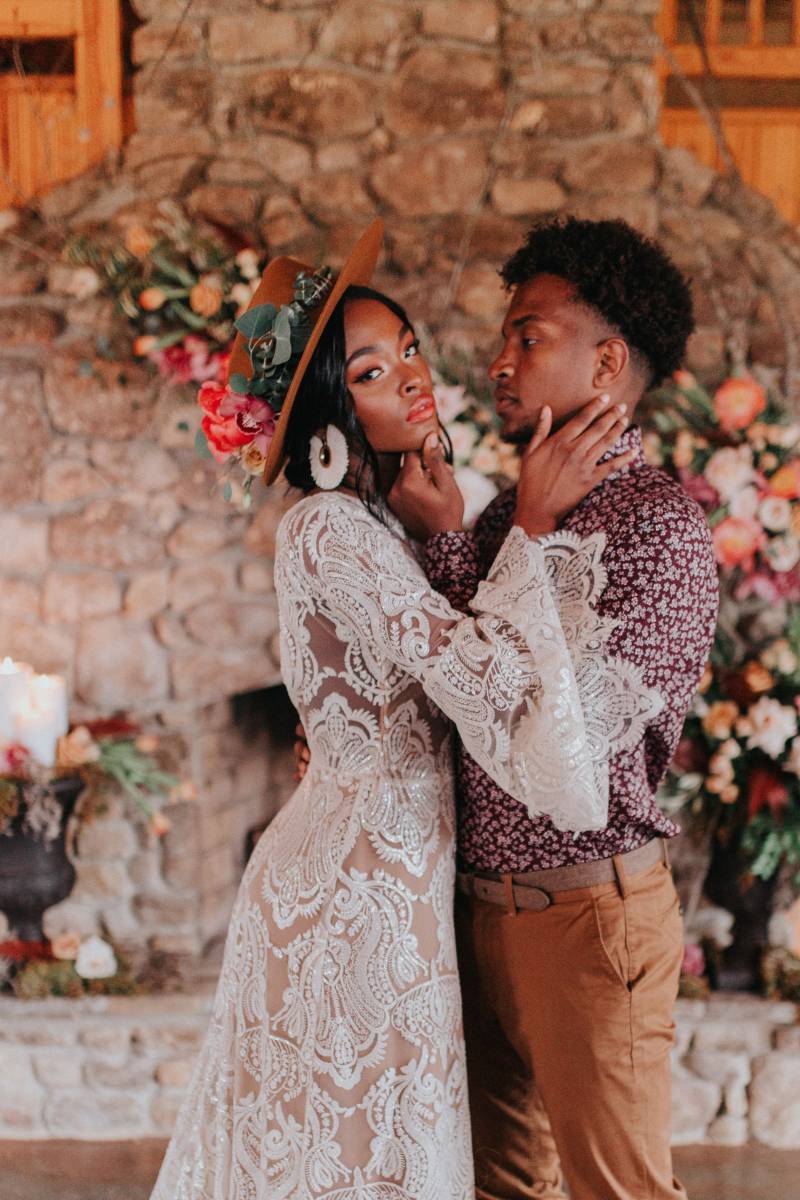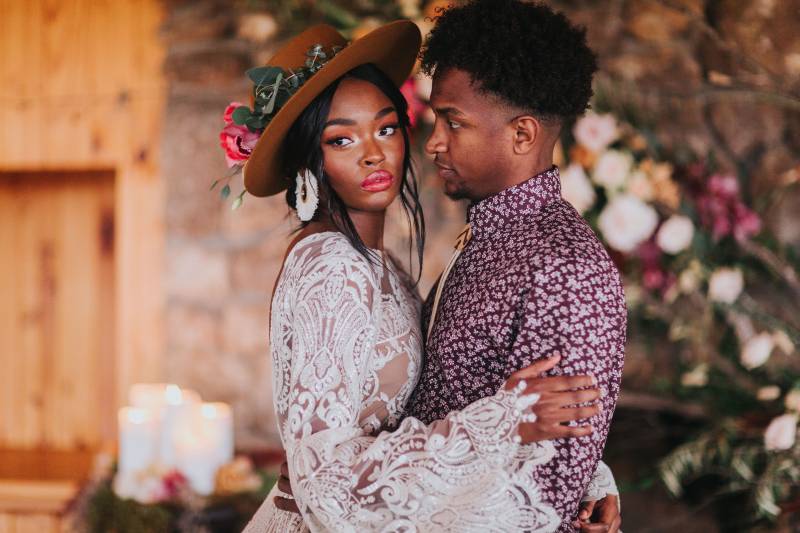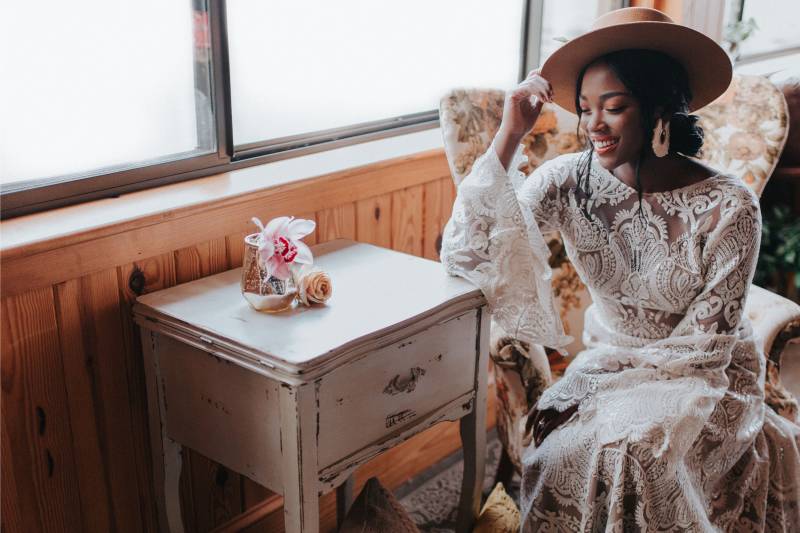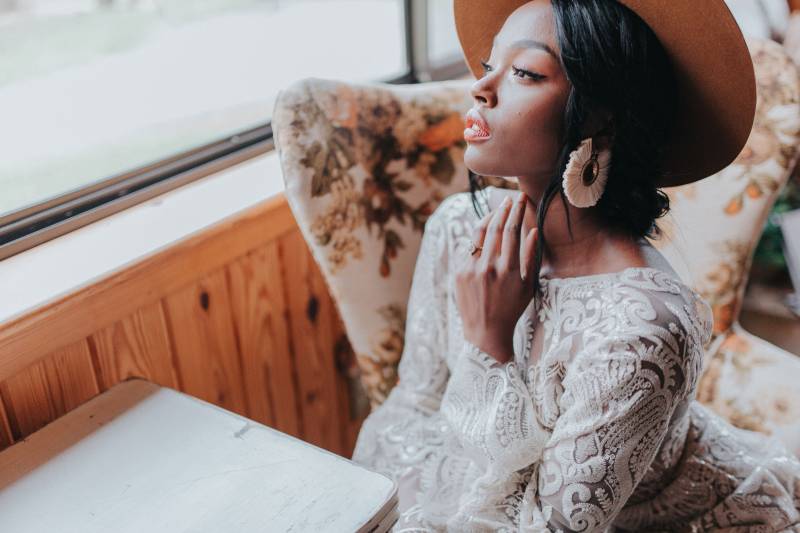 Kathryn Hastings Photography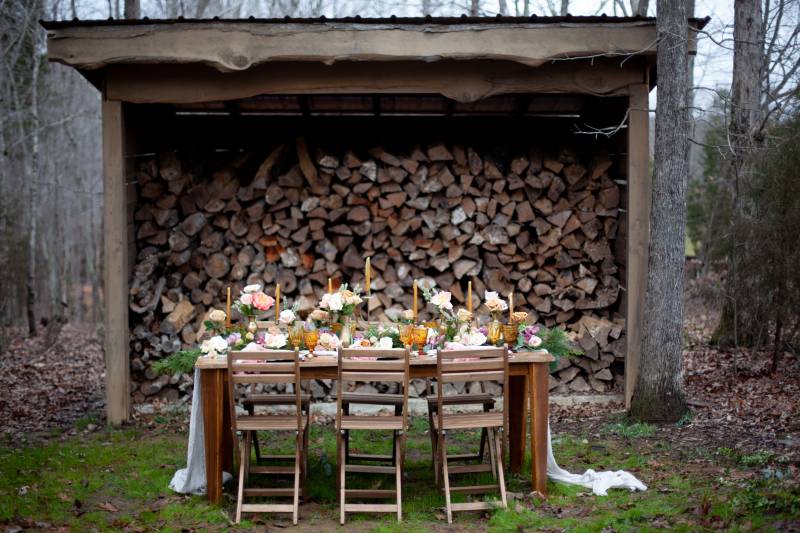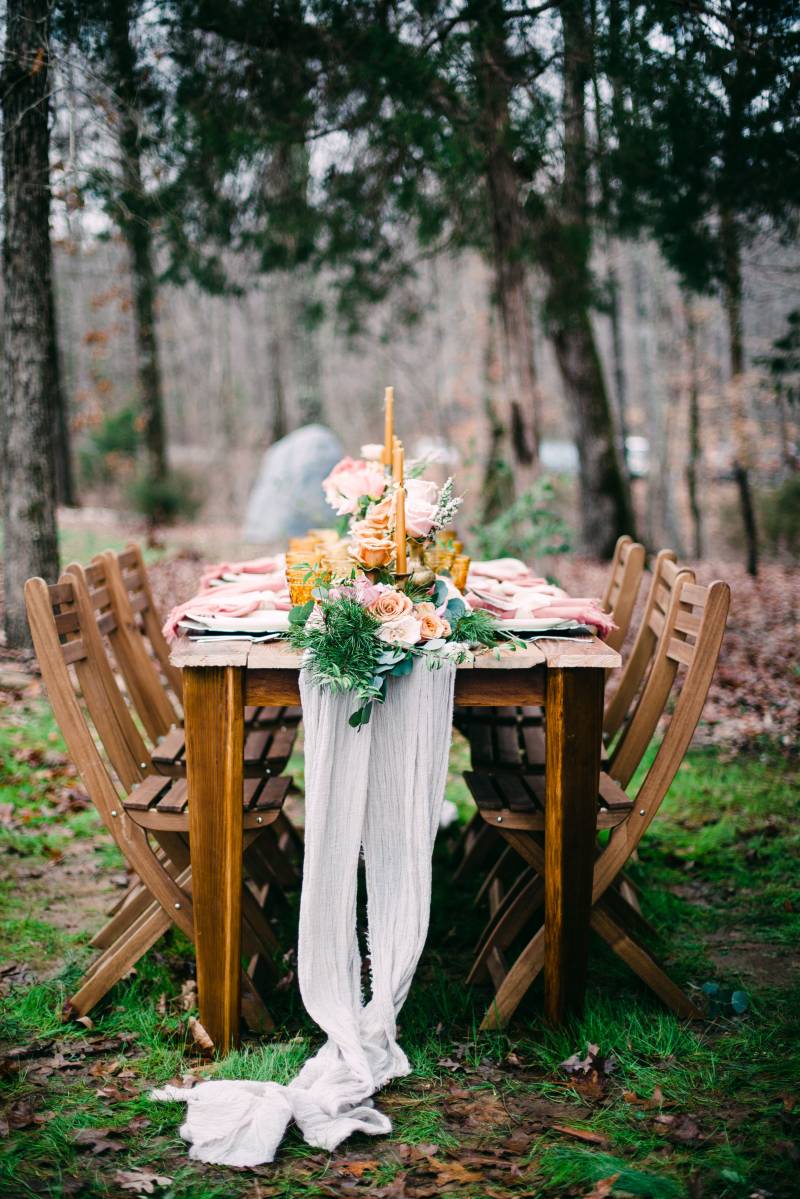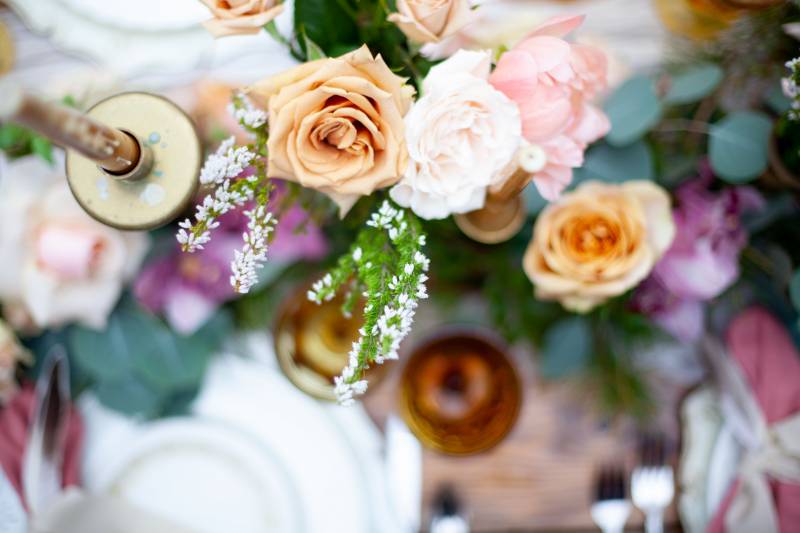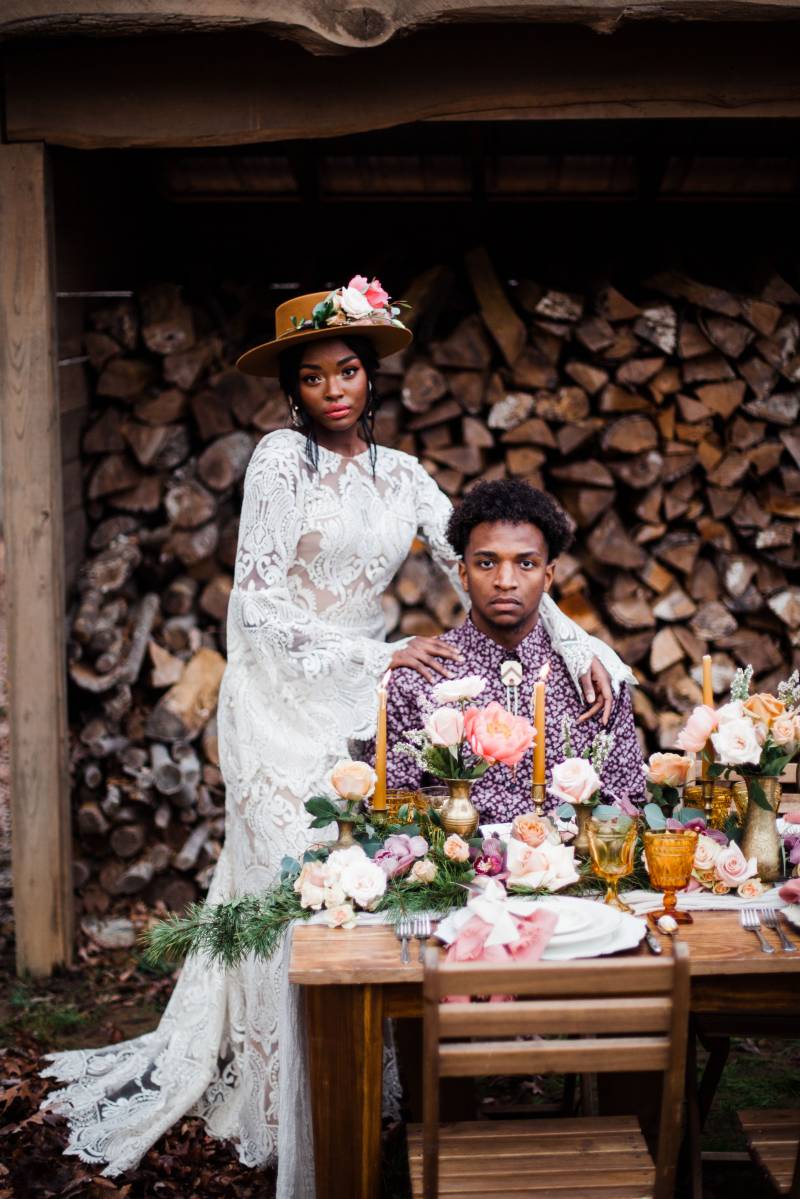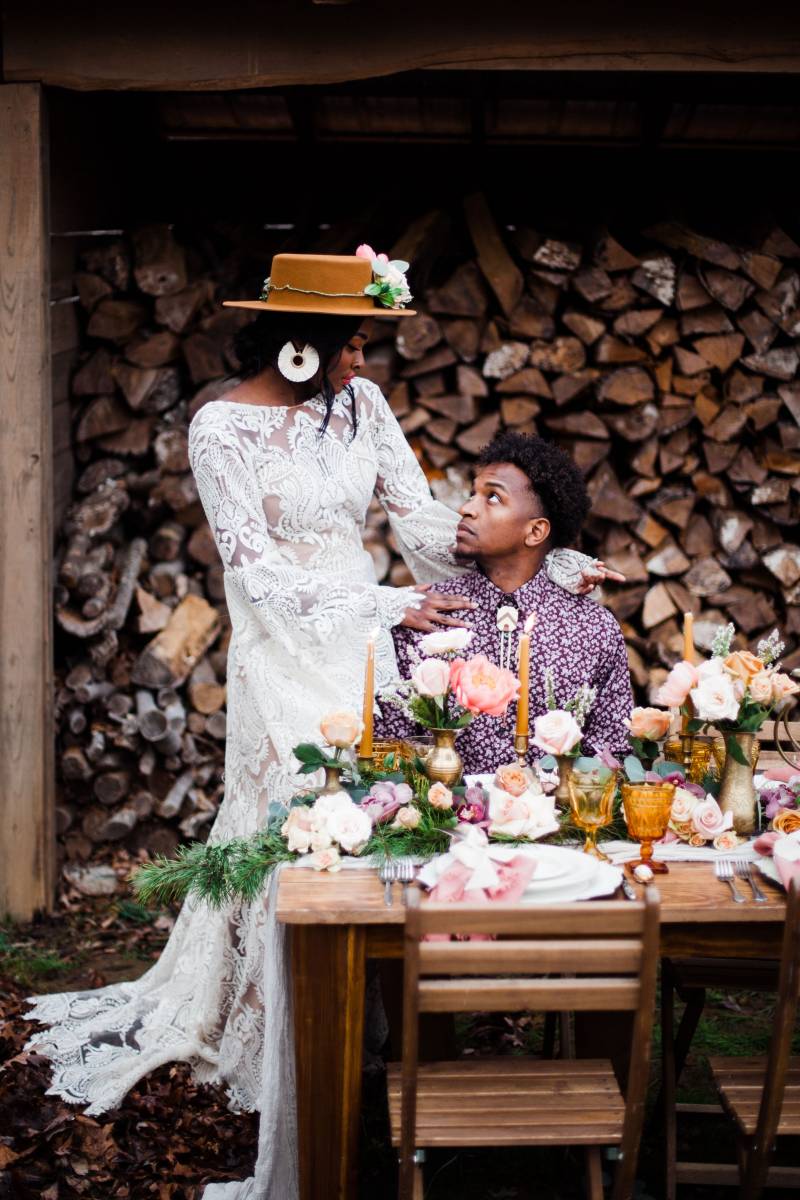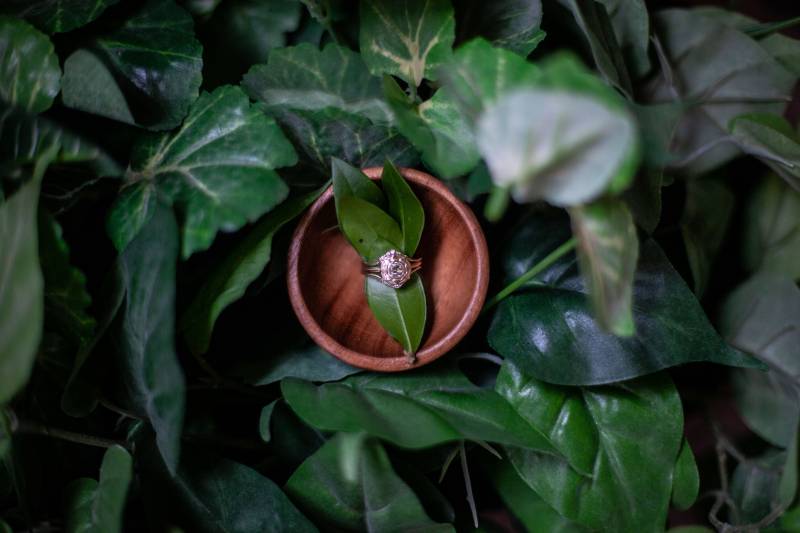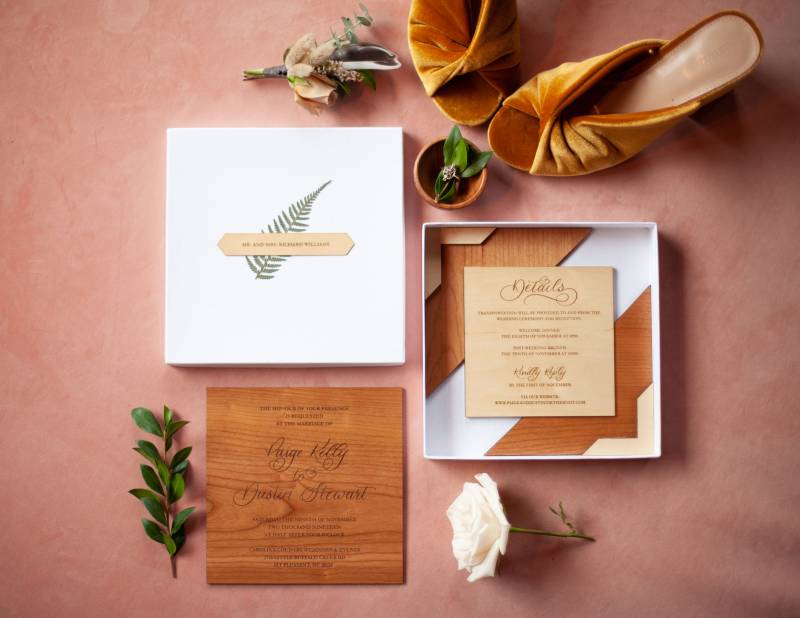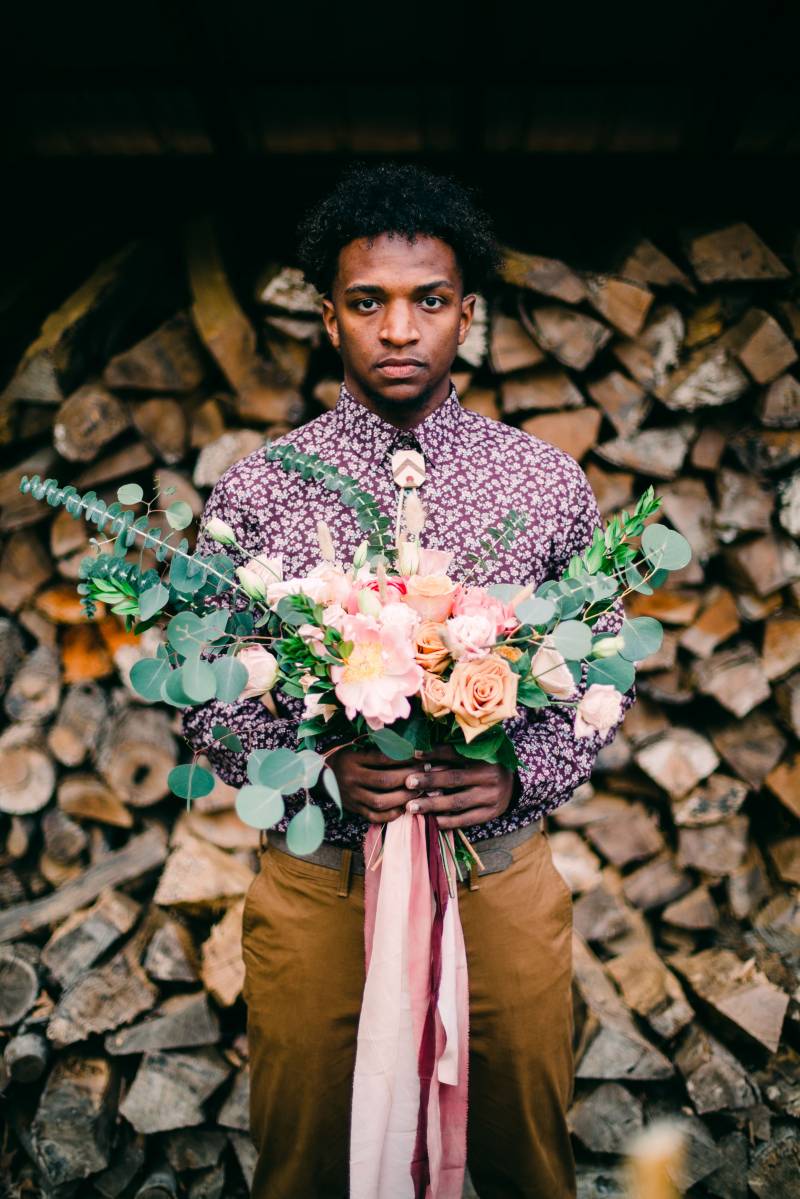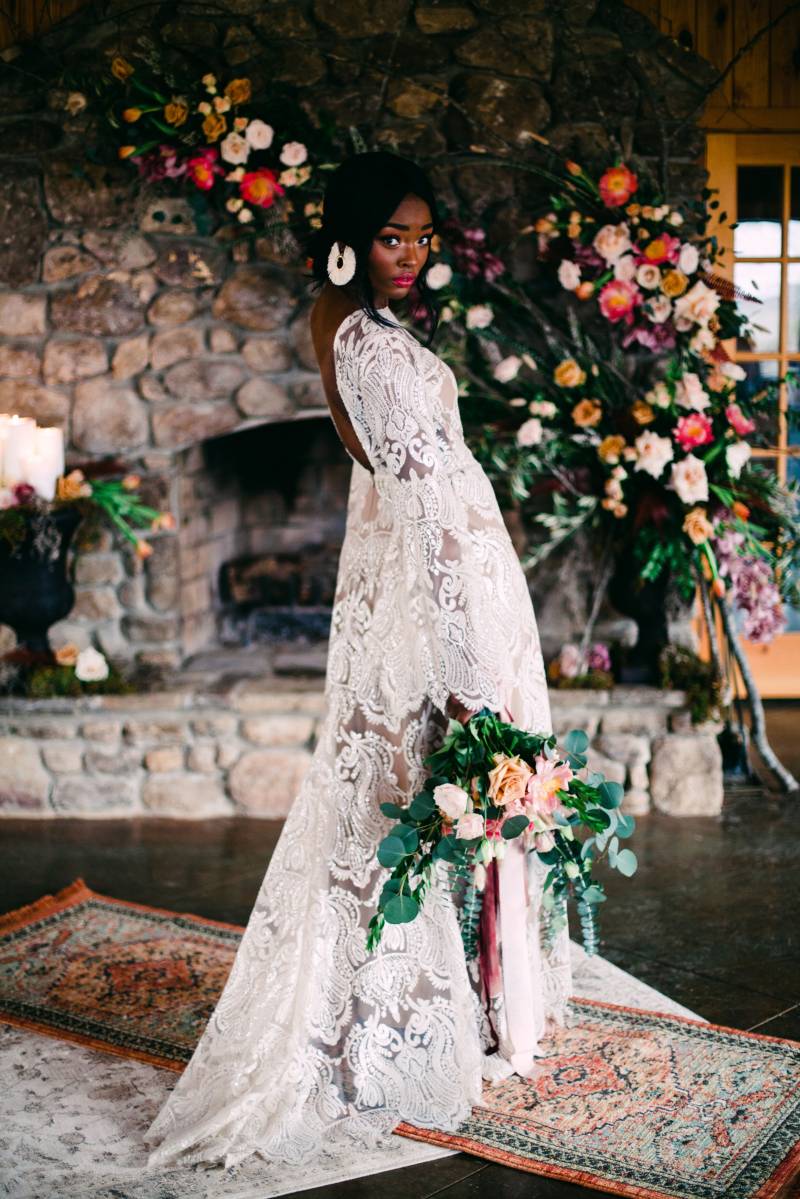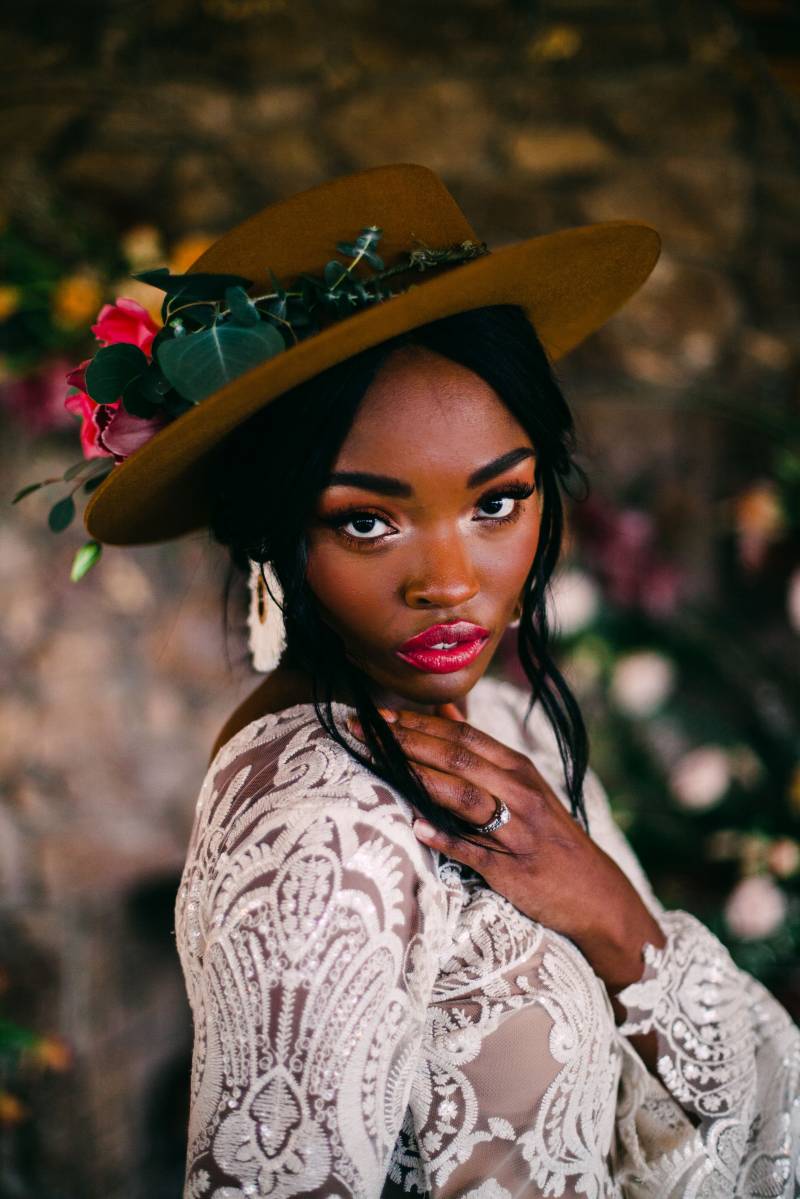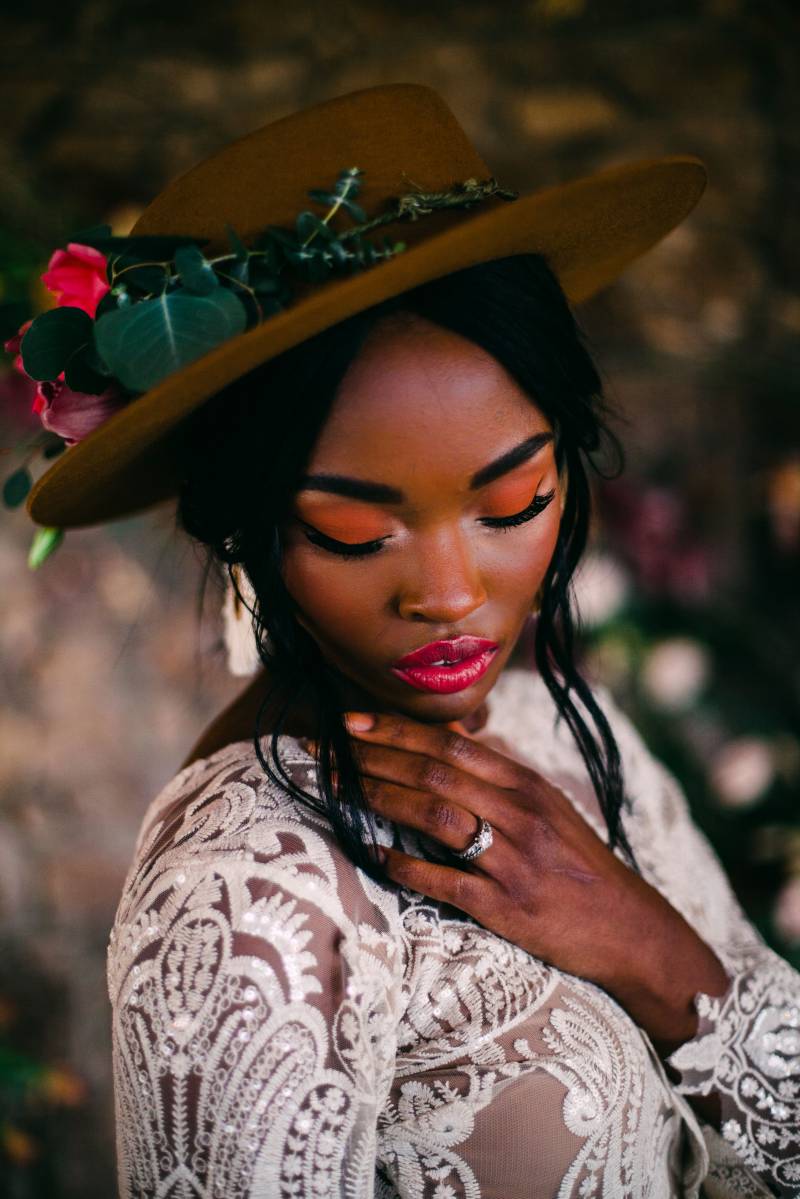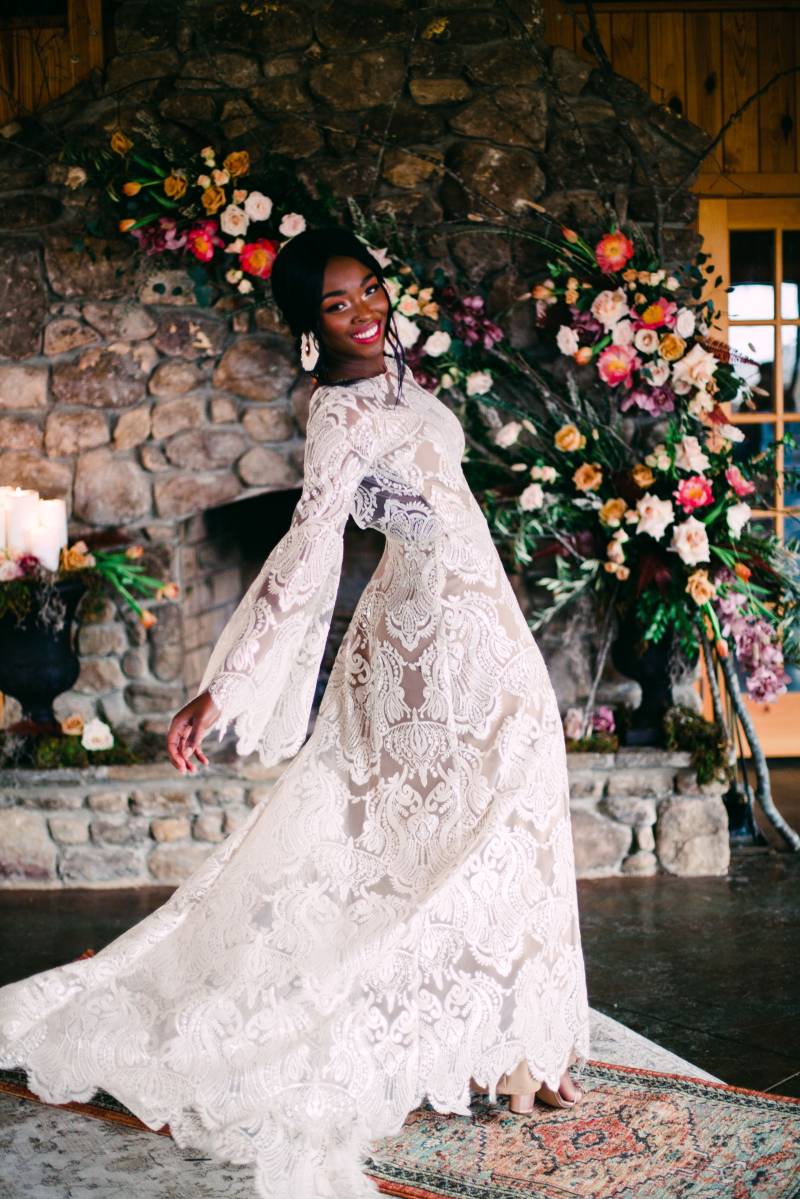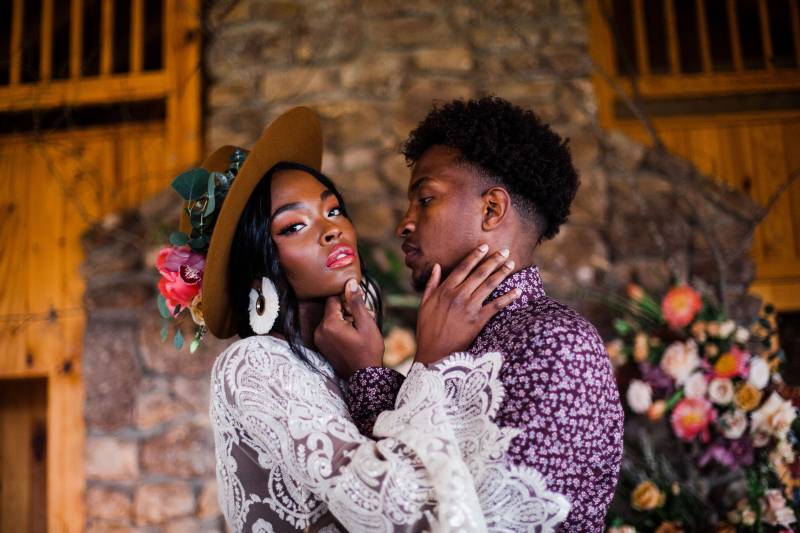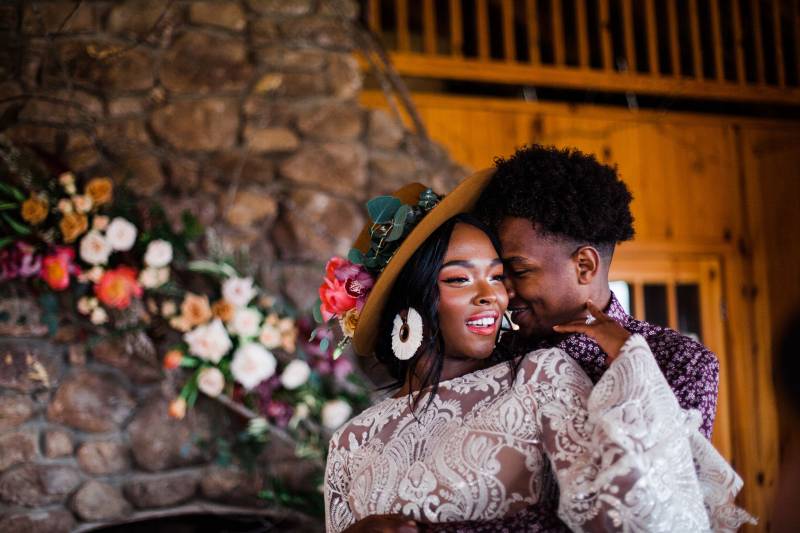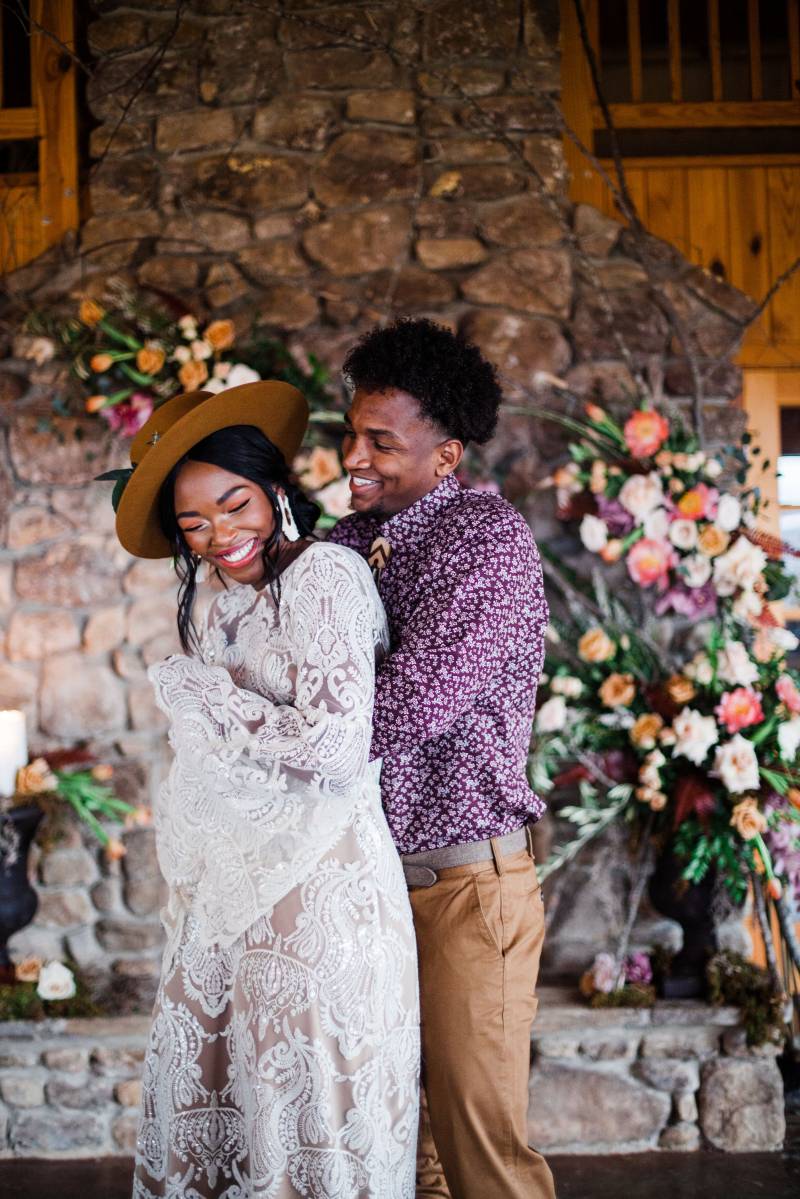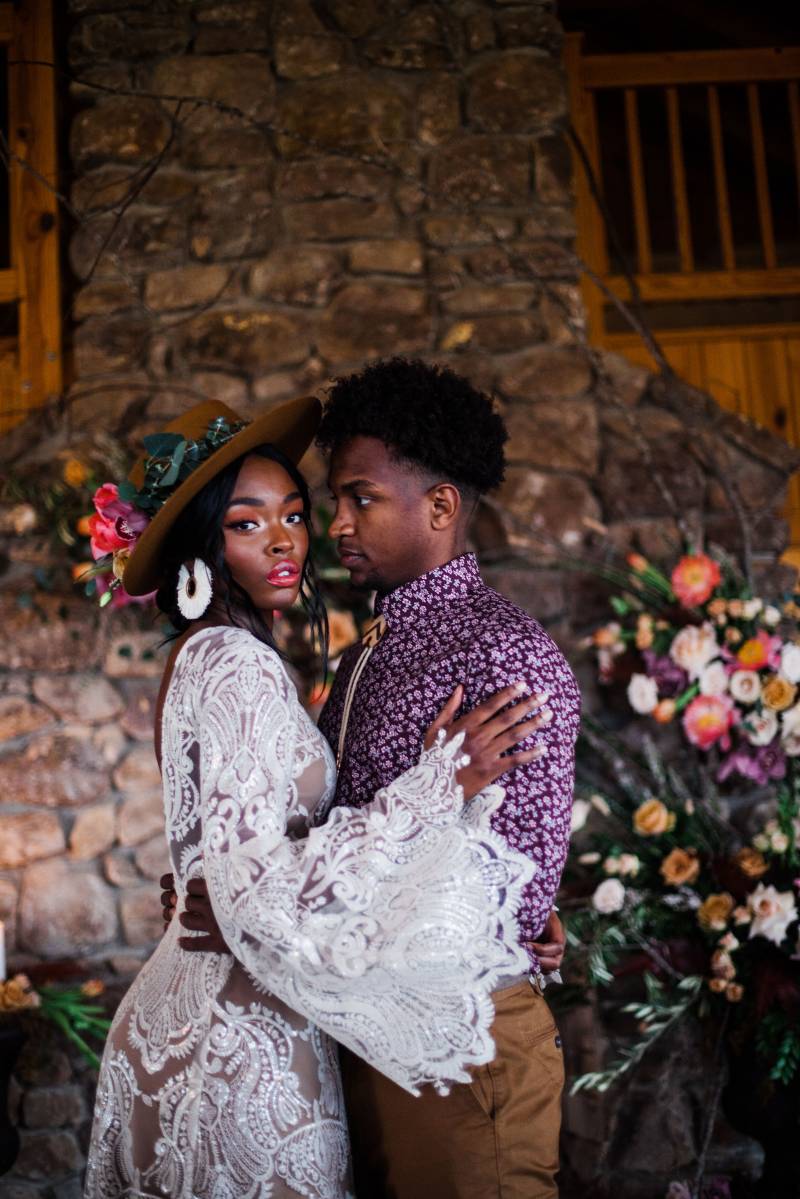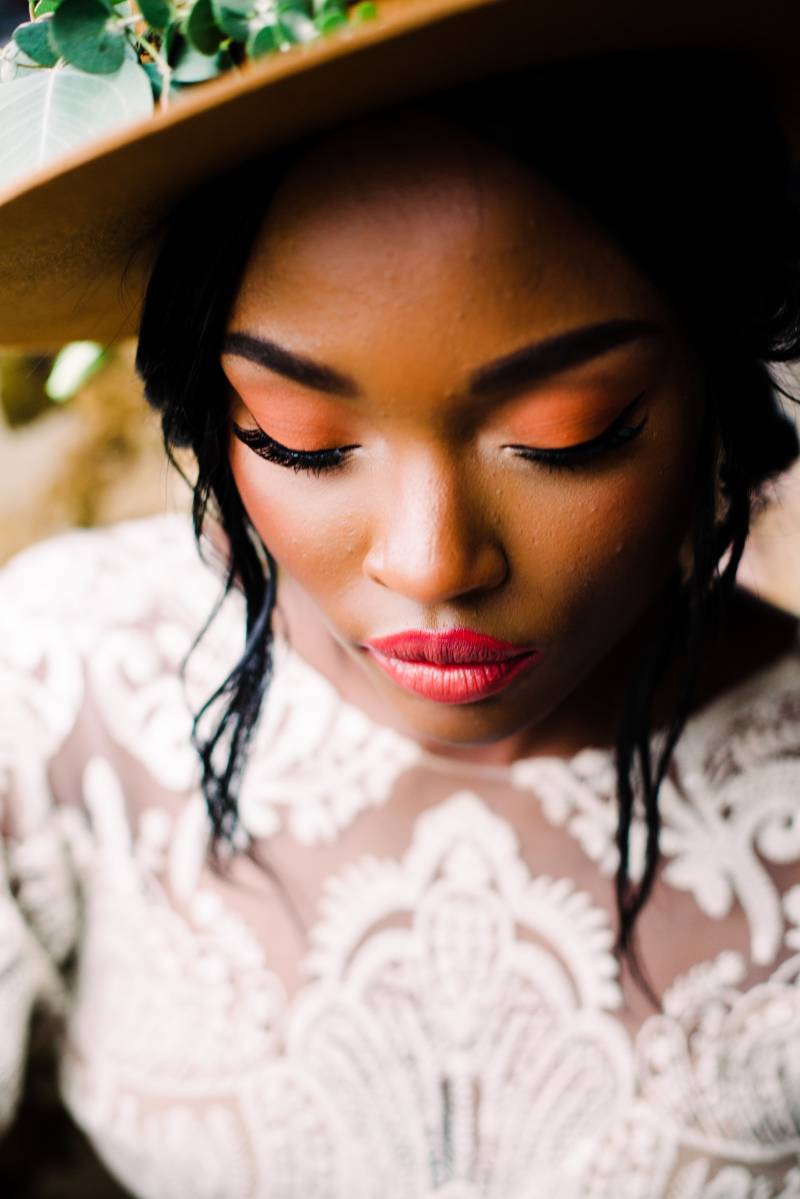 We can't get enough of this gorgeous styled shoot. Share your favorite details in the comments below.