Erin and Andre met in September 2012 while they both attended law school in London, England. They became a couple in the spring of 2013 and have been together since. This successful pair celebrated their nuptials with a beautiful ceremony and reception in The Bahamas. Check out their classically Caribbean wedding, captured by Dwayne Watkins Photography.
Bride: Erin Melony Turnquest-Hill, 26, Attorney-at-law
Groom: Andre Wentworth Hill, 29, Attorney-at-law
Place of residence: Nassau, The Bahamas
Wedding date: June 24th 2017
Wedding location: Ceremony: The Gardens of the Turnquest Family Home, Nassau, The Bahamas
Reception: The Lyford Cay Club, Nassau, The Bahamas
Wedding theme: Classic formal wedding with a Caribbean flair
Honeymoon Destination: Amalfi Coast, Italy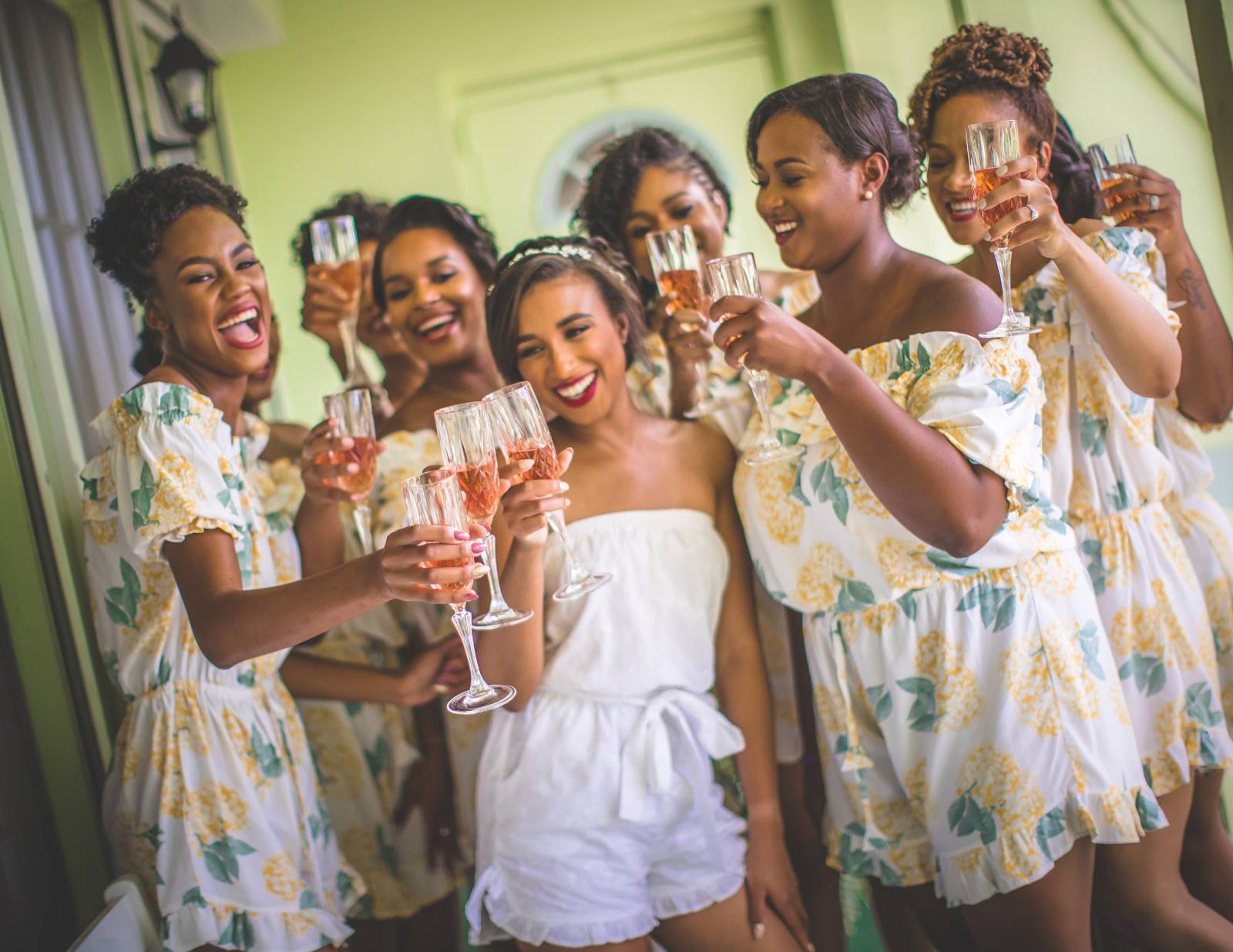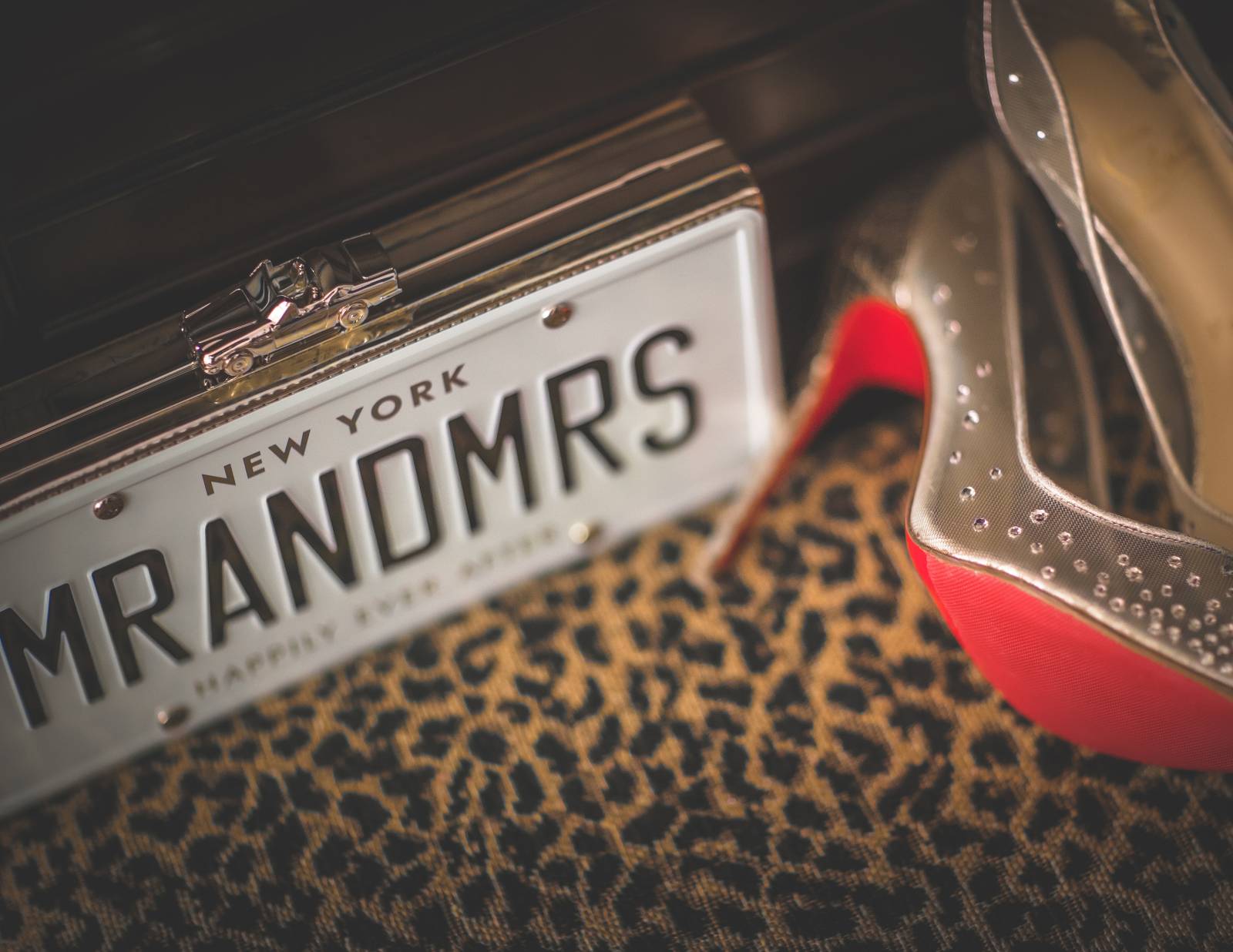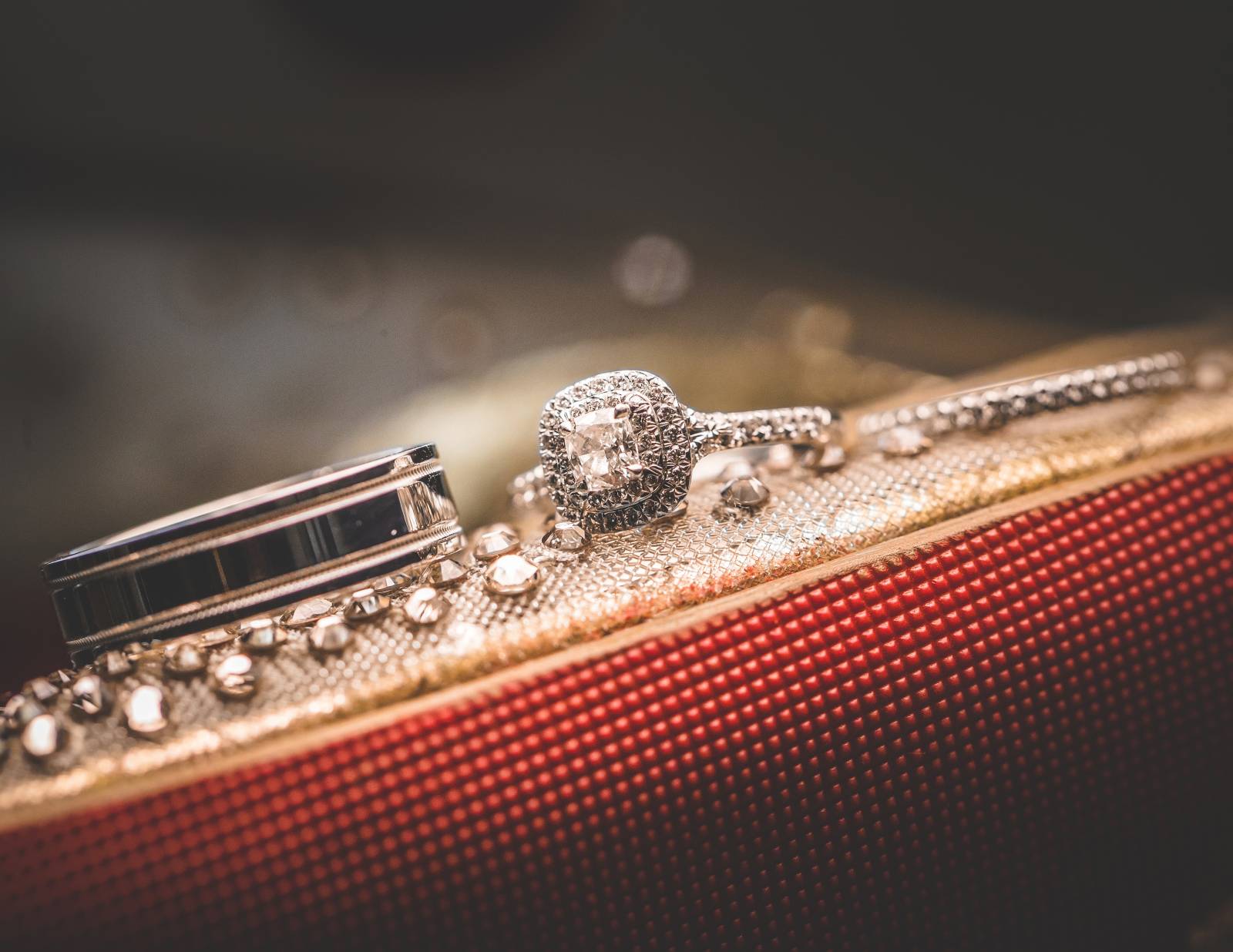 Engagement story:
I planned a romantic proposal in New York since I had never been there before and Erin always talked about going. I called my friend to find the best place to get flowers and asked Erin's cousin, Justin, who was also a groomsman, to get her to New York. The plan was for her to spend a weekend in New York with Justin and later I would be there to surprise her! Unfortunately, Erin told Justin she just did not feel like traveling that weekend. Even Erin's father tried to get her to go and she just said no.
Therefore, I had to switch gears. I changed my flight and decided to fly to Nassau to surprise Erin. I booked a romantic dinner at Shima Restaurant at the Island House on Thursday night in hopes of proposing there. Unfortunately, that didn't happen either as a result of an unexpected business engagement and a delayed flight, so those dinner plans were also canceled. After all of the foiled attempts, I decided to just keep it simple. In the Turnquest's home, I got down on one knee and asked Erin to be with me forever. She of course said yes.
What makes your love special?
Our love is special because when we met one another, it was like God winked at us and said, "Here's the one for you." Shortly after we met, we became very good friends. We had no idea that our families were connected long before we were born. We simply thought that we were two Caribbean students, Andre from Antigua and Erin from The Bahamas, studying law in London. However, in the spring of 2013, when we told our parents about our newfound romance, we uncovered a history between our families that we never could have imagined.
The best way we can tell our story is through a timeline of our love. In 1976, my aunt, (Caryl Turnquest Lashley) attended Lincoln's Inn in London with Andre's mother (Cecile Emanuel Hill) and they became fast, lifelong friends. In 1980, when Andre's parents got married, they spent a part of their honeymoon in The Bahamas and stayed with my father and aunt. Coincidentally, this is also the home that I later grew up in and also the home where wedding ceremony was held! Then in 1982, my father attended a business trip to Antigua and spent lots of time with Andre's parents. All of these events occurred before Andre was born in 1988 and Erin was born in 1991. And then in 2003, Andre attended Malvern College in Worcestershire, England. It was coincidentally the same school where Erin's father attended in 1973! Andre also lived in the same boarding house as Erin's father, House No. 7. The coincidences were uncanny. We knew that God truly saved us for each other.
From the bride:
I had a magical wedding experience. My mother and I started planning the wedding almost immediately after the engagement. I had a clear vision of what I wanted and was very organized. My mother and I created folders representing the types of dresses I was interested in, the floral centerpieces and bouquets that I liked and all of the décor pieces that we wanted incorporated into the wedding. This made the execution for our vendors very smooth and easy. And while Andre and I are both very religious, our wedding was too big for my home church. I thought about holding the wedding in another church, but ultimately decided to hold it in my family's garden that had so much sentimental value to me.
More than anything, Andre and I wanted our wedding ceremony to reflect our happiness and our love. And truly, we got just that. On the day of the wedding, I felt as if I woke up in a fairytale. I looked out on our balcony and saw the decorators transforming our garden into the most magical ceremony space. We had family and friends all around us who were upbeat and excited. As I began to walk down the stairs of my parents' garden, Andre and I beamed at one another. Our wedding firmly solidified two families who were already lifelong friends. While the ceremony was wonderful, our reception was also everything we ever wanted. We had a great party that lasted all night long.
From the groom:
I wanted Erin to have the wedding of her dreams. Because of that, I stepped back and let her do exactly what she wanted! She is so organized and meticulous that I knew she would not leave a single stone unturned - and I was right. I knew very early on that I was going to marry Erin. So on the day of the wedding, I was excited that the day had finally arrived. I was calm and ready for our future together.
Your most memorable moment:
We both think that our most memorable moment was when I was walked down the stairs of the garden. We were surrounded by our closest friends and family, but somehow we also only focused on each other. It was a spectacular feeling to be surrounded by so much love.
Wedding song:
As I walked down the aisle, the song "The One He kept For Me" was sung by Ms. Danielle Dean, a high school student at Queen's College - the school where my (Erin's) mother is the Head of the High School. As we mentioned earlier, we truly believe that with our families' history, we are the ones God kept for each other. Our first dance song was John Legend's "Stay with You." We wanted a contemporary artist and we're both huge fans of John Legend. The song also speaks of staying together through the good times and the bad, the ups and the downs.
Favorite wedding detail:
It is so hard to have a favorite wedding detail! Therefore, I will give some insight into some of the special items we had at our wedding. For our wedding favors, we gave our guests pineapple scented candles from Antigua - they were ode to the famous Antigua Black Pineapples. We really wanted to incorporate Andre's Antiguan culture into the wedding and we thought that that was a great way to do so. Additionally, since we had an outdoor wedding, we gave all of the women flip-flops to save their heels. They were tied with tags that said, "Save Your Soles and Dance!" And not only did Andre and I have an outdoor wedding, but we had an outdoor wedding, in The Bahamas, in June! Needless to say, it was very hot! As our guests arrived at the ceremony, we gave them all parasols to shield themselves from the sun. Additionally, at the ceremony we had a water bar with infused water, lemonade and iced tea. We also had cold towels to keep people comfortable throughout the heat.
At the cocktail hour, we had "Pop-Tails!" These are popsicles in a glass of champagne. A local Bahamian vendor, Pop-Stop, made popsicles from native flavors such as Sour Sop, Mango and Tamarind and placed them in glasses of champagne as a cool treat for our guests. The sticks of each of the popsicles were also monogrammed with our names. For the reception, we decided to have both a band and a DJ. The band which we used is a famous Bahamian Band called "Tingum Dem" Having both a band and a DJ was a great way to keep all ages on the dance floor. Also the food at our wedding was spectacular. We had a summer Lyford Cay Salad as an appetizer, a take on Surf and Turf as an entrée and wedding cake with lavender vanilla ice cream for dessert. Andre and I anticipated partying until the wee hours of the morning. As a result, I always knew I wanted to have "late-night food." My favorite food item is pizza, so around 12:00 am we brought out pizza, French fries and grilled cheese sandwiches. Our guests loved them!

What are you most looking forward to as a married couple?
We are most looking forward to our future adventures together! We were living in London while we were dating and were able to fully explore Europe. Now that we are living in The Bahamas, we are so excited to explore our own paradisiacal backyard - the Caribbean!
Advice for a bride and groom on their wedding day:
The day goes by extremely quickly. Make sure you are fully in the moment. Hold on to every word said and every hug given to a loved one. Try to hang on to the words spoken by your Pastor or officiant - they are the words you will carry with you forever. If you do this, at the end of it all, you will have the most amazing memories on your special day.

Please feel free to include any other interesting anecdotes from your big day:
Another interesting detail about our wedding was that it was partly a destination wedding! Although Erin and her family are from The Bahamas, Andre's family is from Antigua. Also, Andre and I both went to boarding school, college and law school away from home, so we have friends all around the world. That was why our Save the Date was a drawn map showing Andre and I at various locations around the world and then culminating together in Nassau. Our worldly love resulted in 115 people flying to The Bahamas for our wedding. For this reason, I liaised with two hotels in Nassau for our guests. We put together Welcome Bags together, which were placed in their hotel rooms before their arrival. The bags were monogrammed with our wedding label and included: Bahamian souvenirs, a map of The Bahamas, a brochure which contained pertinent information about the wedding and a shot glass with our wedding monogram. We also included some food and drink: a water bottle with our monogrammed label, granola bars, and traditional Bahamian candy. We also arranged various tours of Nassau for our guests and gave them a list of things to do and also a list of our favorite restaurants. For the wedding, we shuttled our guests to and from our wedding in large buses.
Congratulations to the newlyweds! We wish you a wonderful wedding and marriage.