When we first saw this R&B music video proposal, featuring the song "All I Do" by Troop, we knew we had to find out the love story behind this awesome proposal. Before Jordan met Deuel, she remembers feeling like there was always something missing in the guys she was dating. Jordan was done with trying to figure out her dating life on her own and decided to pray about it. "I fasted and prayed both for God to bring a man into my life and to guide my steps," said Jordanl. "I remember it was the summer before Junior year of college in June 2013 and for some reason a man on Instagram caught my eye. Just from his profile alone, I could tell how genuine he was. How much his family and friends meant to him. I literally felt like it was some sort of sign." As fate would have it, Jordan wouldn't have to look too far to find her Instagram crush. "My cousin also knew him and from there, we talked and FaceTimed for a while and we have been inseparable ever since he asked me to be his girlfriend in February of 2014," said Jordan. Check out this couple's surprise proposal and engagement party!
Bride: Jordan N Powell, 23, Medical Student
Groom: Deuel Vaughn, 25, Computer Engineer
Place of residence: Jordan Rochester, NY and Deuel Vaughn Hammond, LA
Engagement Shoot Location: Hammond, LA
Wedding date: TBD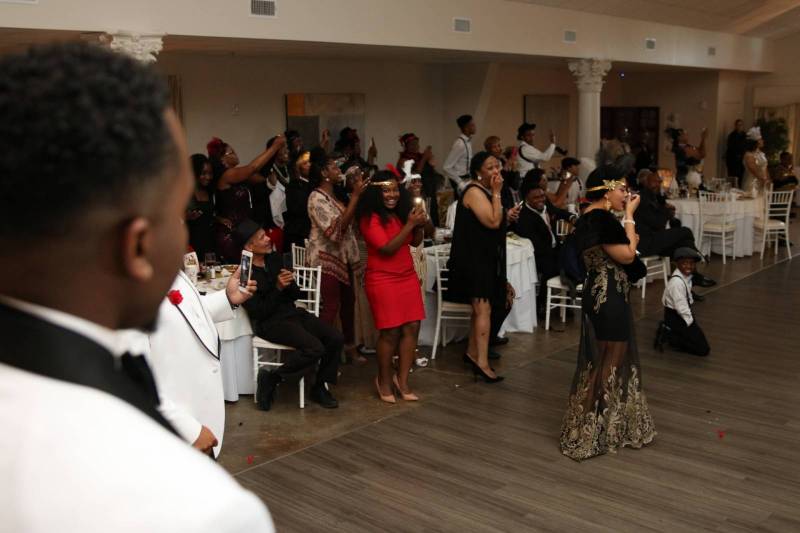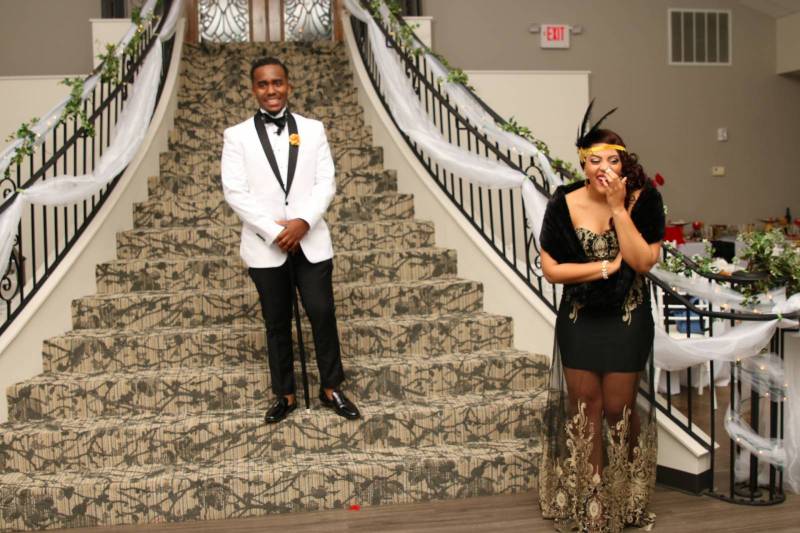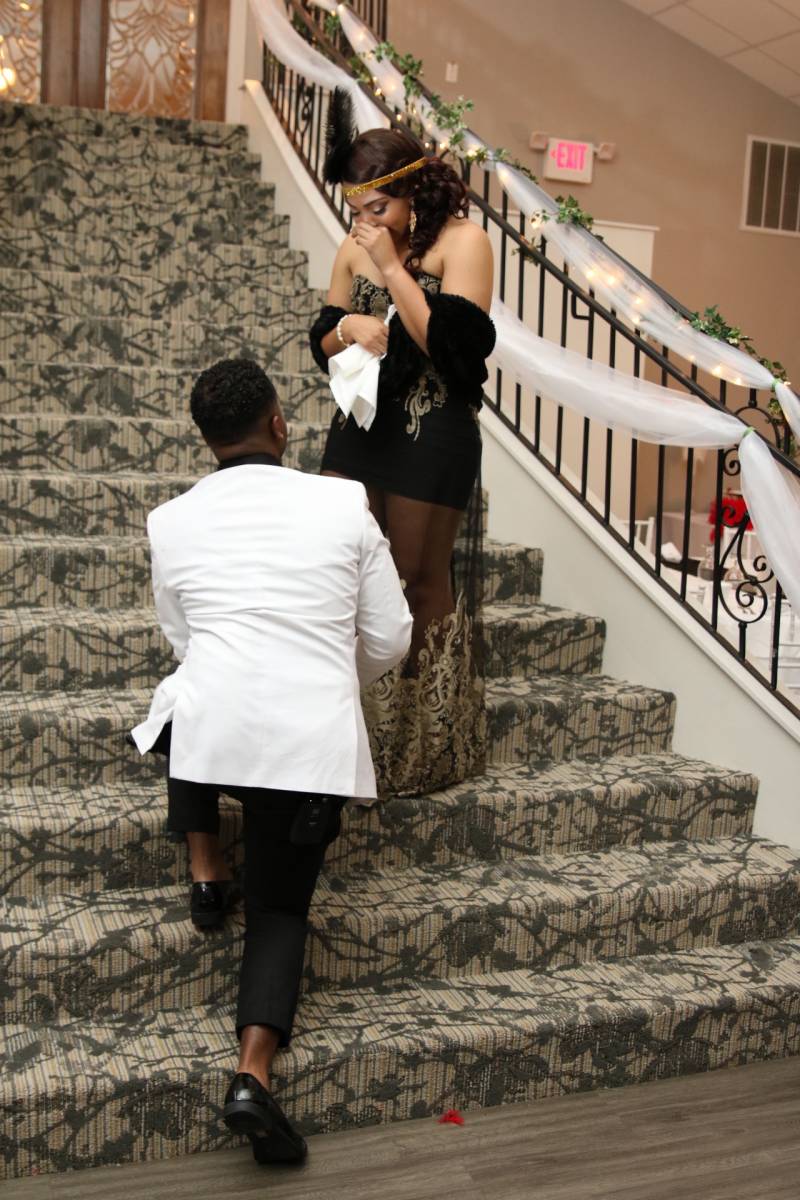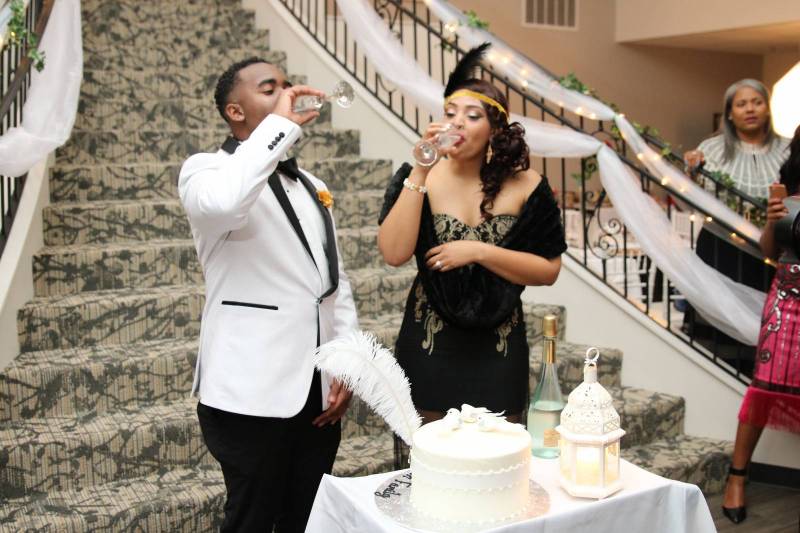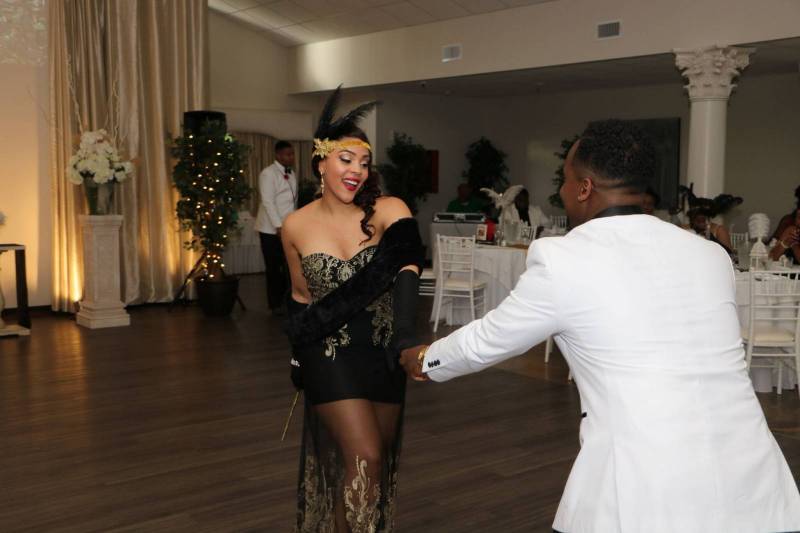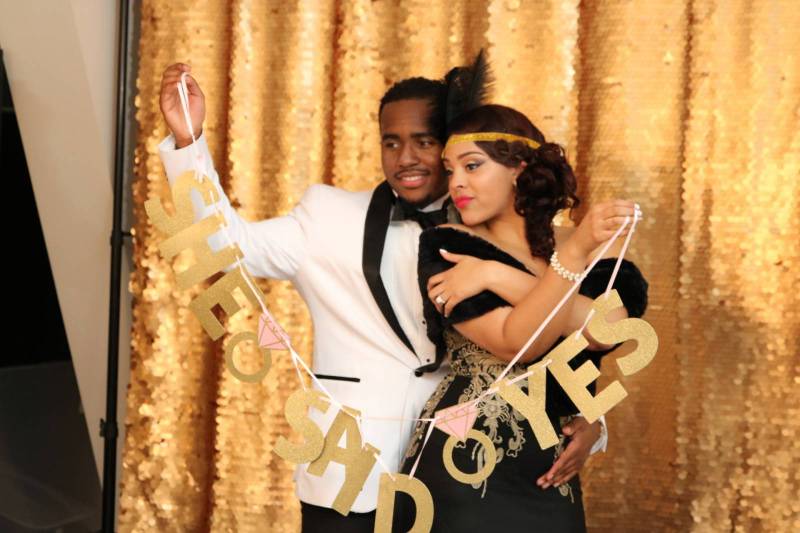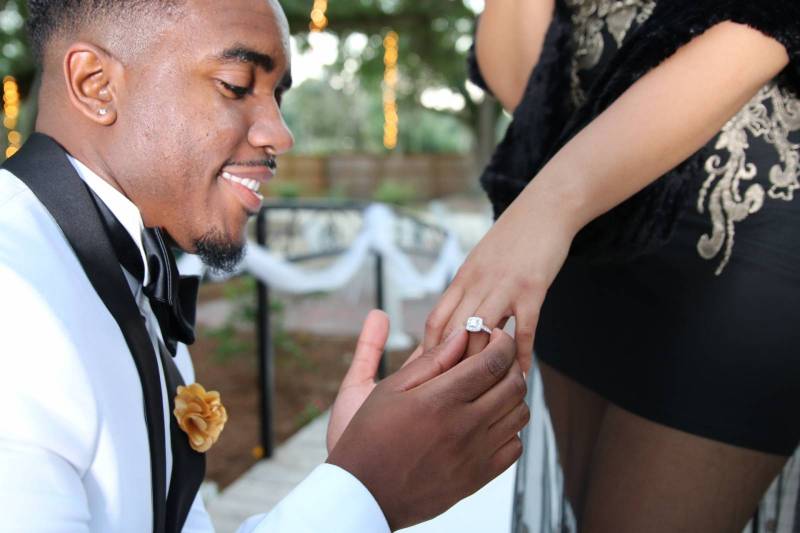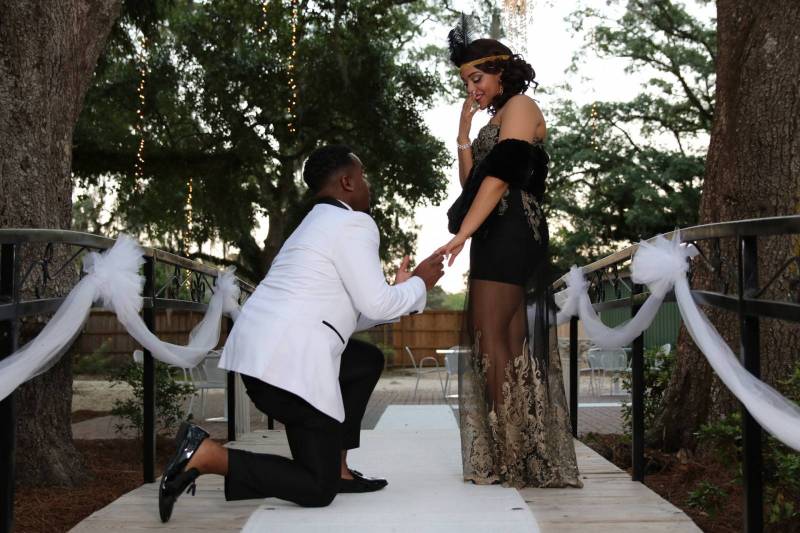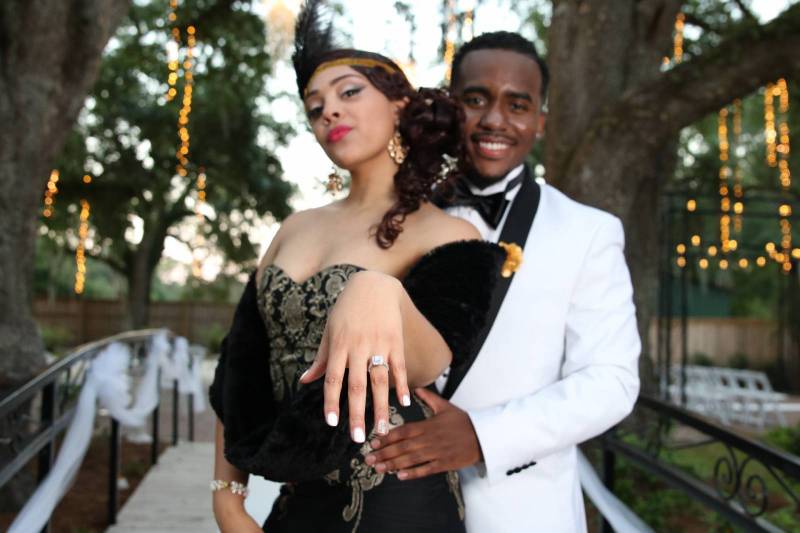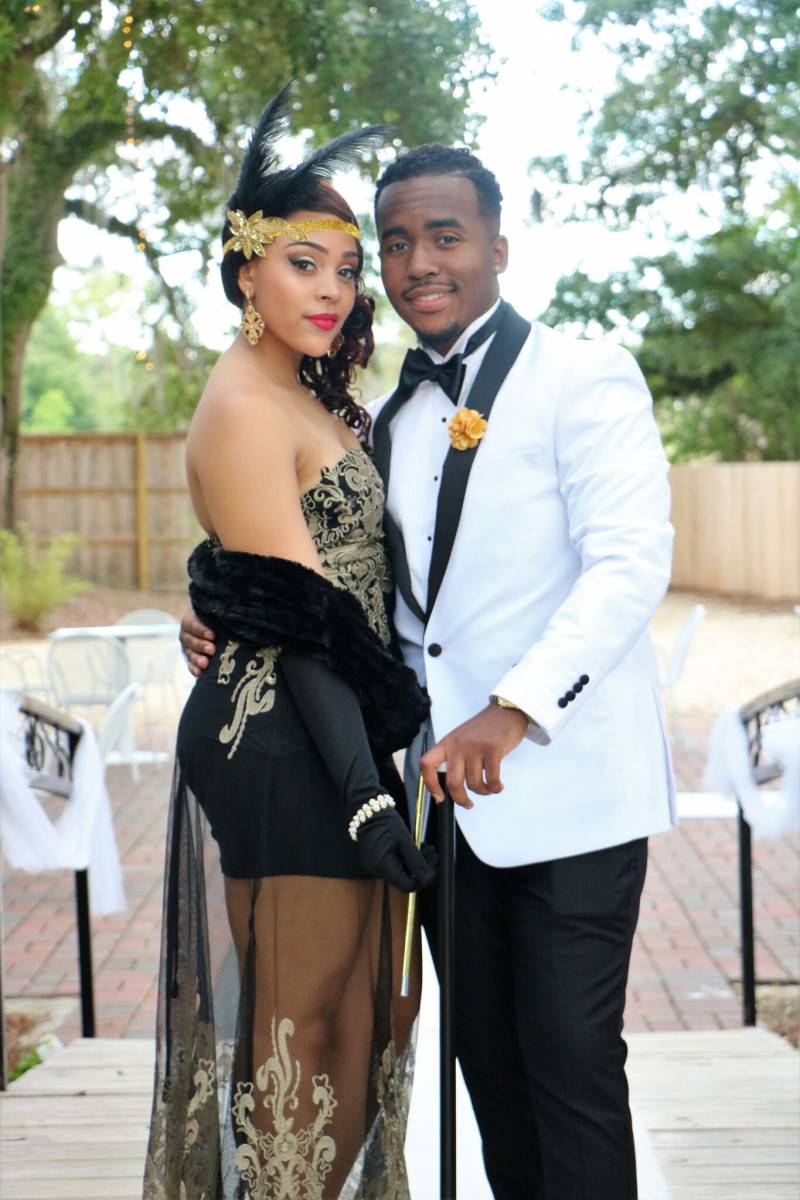 Proposal Story:
For the past year we have all looked forward to Deuel graduating with his computer engineering degree. Leading up to this moment, I was helping his sisters and mom plan and get ready for his graduation party (which I didn't know would be my surprise proposal/ engagement party). I stressed over this party with coordinating things (venue, cake, desert table), meanwhile his family was behind the scenes planning the proposal. My family was in town which wasn't a surprise and didn't make me suspicious since our families supported us and attended family events together all the time! Even when the video started to play I was just thinking "Deuel and his friends play all day," until he walked into Kay Jewelers (then I died).
For the Groom: Walk us through the behind the scenes of creating this special day
I have had the ring for a while and knew I wanted to do something special. When we were in the beginning of our our dating stage, we both discovered we each had musical talents (her being a singer and me a pianist). I asked her to sing for me, but she was shy, so she sent me a video of her singing "Diary" by Alicia Keys. Her birthday was the next week, so I sent her a video of me playing the same song while wishing her a happy birthday. She told me that she was very impressed and it really won her over. So, initially, the plan was to play her a song, and get someone to sing to her at my college graduation party, where both of our families and friends would be in attendance. That was how I planned on proposing. I spent hours on YouTube looking at videos trying to pick the perfect song. As I searched through YouTube, I got the inspiration for the craziest idea, a music video! At that moment I started to type up a proposal and script for a music video to one of my favorite songs "All I Do" by Troop. I sent a copy to my best friend and his wife, who are local photographers, and they were sold on the idea. I reached out to all of my closet friends, and they jumped on board as well. We set a date to do the filming, and it came out better than I could have even imagined. We held the graduation party at a beautiful wedding and event center that had a big projector that played opposite of a beautiful staircase. After the video showed, I took her to the staircase and asked her to be my wife. It was the happiest moment I've ever had.
What makes your love special?
Where do I even start? Deuel made sure that we were friends first before anything. We learned about each other and what we both wanted and valued and needed before even being in a relationship. Not to say that you don't continue to learn new things about someone after being in a relationship but by the time we were official he was already my best friend. After a year of dating, it was time for me to go to medical school and it was something we both dreaded but were also willing to make it work. It has now been two years since we've been in a long distance relationship. I'm not going to tell you that it was easy, but I can say that we both saw and knew what we needed was in each other and were willing to sacrifice to make it work.
What was the theme of your shoot?
Harlem Nights
Were there any memorable moments during the shoot?
I would have to say the proposal itself was the most memorable part. It wasn't until the end of the night that it started to sink in what was happening.
What are you most looking forward to about your wedding?
I am looking forward to going to the place we met (New Orleans) to marry my best friend surrounded by family and loved ones.
Have you started planning your wedding?
Unfortunately, since I just completed my second year of medical school I am in the midst of studying for board exams. The planning will start right after I step out of the exam room!
Congratulations to the happy couple! We wish you a wonderful wedding and marriage!