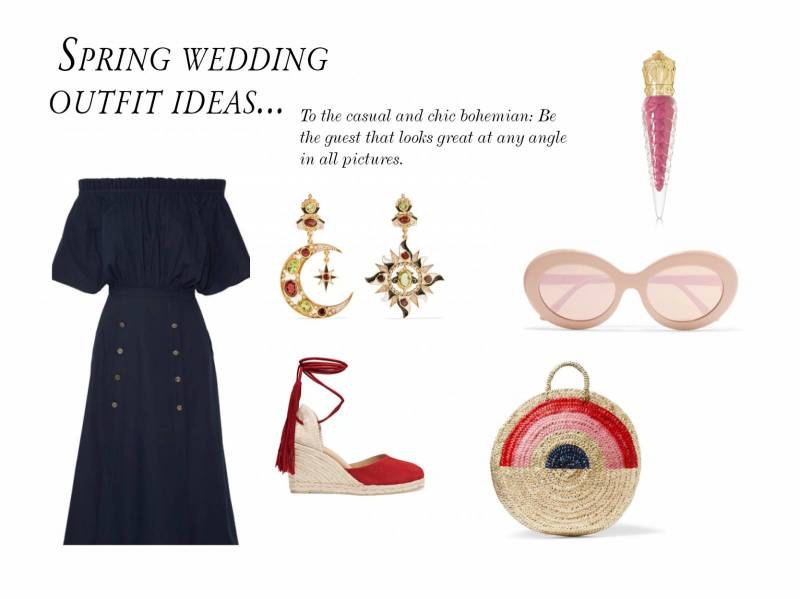 Wedding guest have truly taken their style to the next level. Thanks to wedding hashtags, we can peruse the slayage on social media. Whether you're heading to an exotic destination somewhere on the countryside or attending a wedding in a big city or a tropical destination, it's crucial to look chic. Here's what to wear to a spring or summer wedding.
Keep it casual on the countryside
A countryside wedding calls for a chic maxi dress in a silk or delicate cotton fabric. Countryside weddings are usually a mix of casual and upscale. This translates to J. Crew linen suits and Reformation dresses. If you know the wedding couple to be truly casual, the dress code requirements will totally match their shabby chic decor, like leather boots and accented jewelry.
Stay on the wedding theme
Nowadays, a lot of couples are incorporating various themes into their wedding decor, especially at the reception. Themed weddings call for guests to think outside the box. If you're attending a Great Gatsby 1920s themed wedding, it's time to get out your lace trimmings, flapper style dresses, feather headpieces, and three piece suits. When in doubt, if the invitation looks super fancy, go for a formal look.
Destination Weddings
For any destination wedding, it is essential to consider the location before packing. Usually destination weddings take place in an exotic region like Morocco or a beach destination like Puerto Rico. That means that the dresscode usually calls for a beachy, chic look. Think color silk scarves and tops, over the top gemstones and satin and neon heels and accessories. Time to break out your fringe earrings.
Let us know what you'll be wearing to your next spring or summer wedding in the comments below.