A bride's bachelorette weekend marks the end of her single life. Her favorite girlfriends are tasked with organizing a weekend filled with laughs, partying and inappropriate games. There's the brunch party, the fancy dinner and a night out, just to name a few events that you will have to plan outfits for. Of course every activity will be well documented so you want to make sure your style is on point. Here are a few looks to inspire your weekend wardrobe selection.
The Party Outfit:
Choose an outfit that pushes the boundaries a bit, and go for something sexy, yet comfortable for a night out at a lounge or club. A chic jumpsuit or sexy suit can be chic for a Bachelorette weekend! When in doubt, a bodycon mini dress or skirt is is always a go-to back up look.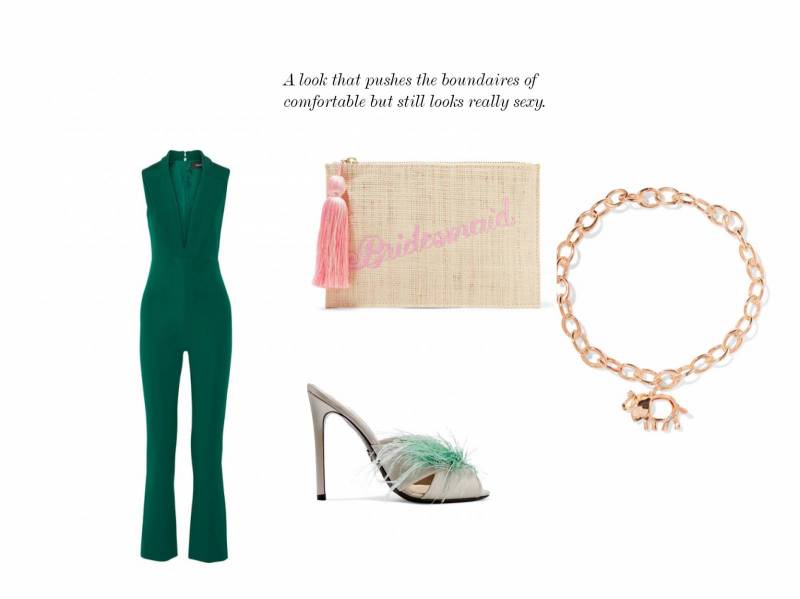 The Bridal Brunch:
Add a pop of color to your daytime look with bold shades of pink and red. This color combo is dynamic and confident. Off-the-shoulder ruffle dresses and blouses are on trend and offer an ultra-feminine look.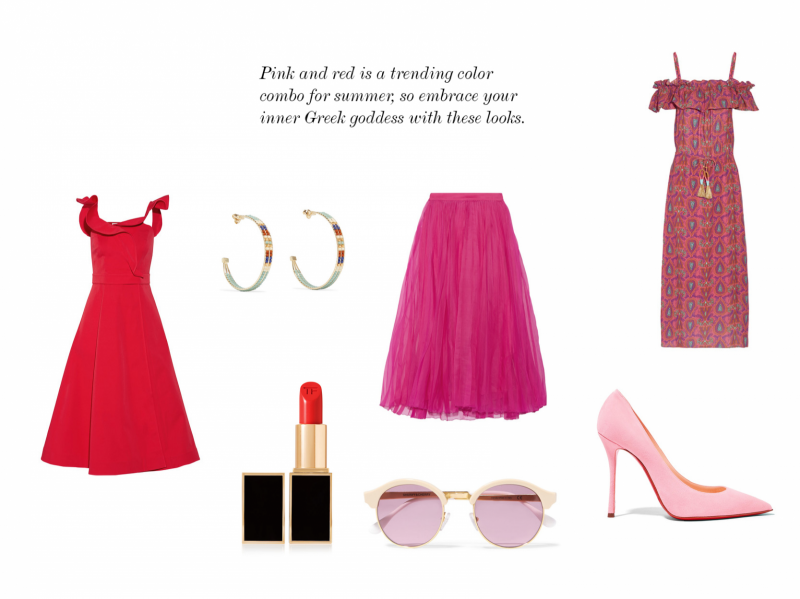 The Dinner Outfit:
When in doubt, choose a little black dress with heels. It's simple, quick and easy to wear when you're exhausted from the bachelorette activities. Alternatively, if dresses aren't your style, a nice jumpsuit or high - waisted pants with a crop top is another chic dinner outfit.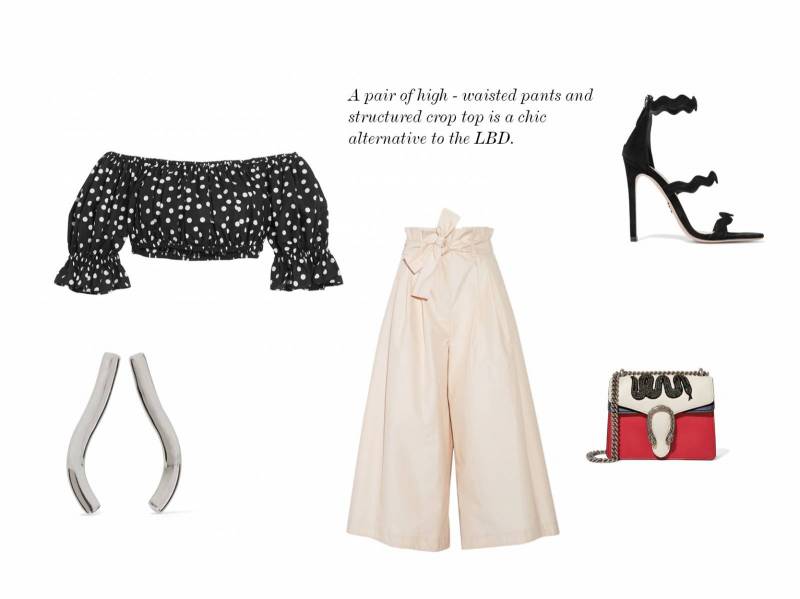 Are you planning your Bachelorette weekend wardrobe? Let us know your favorite looks in the comments below!