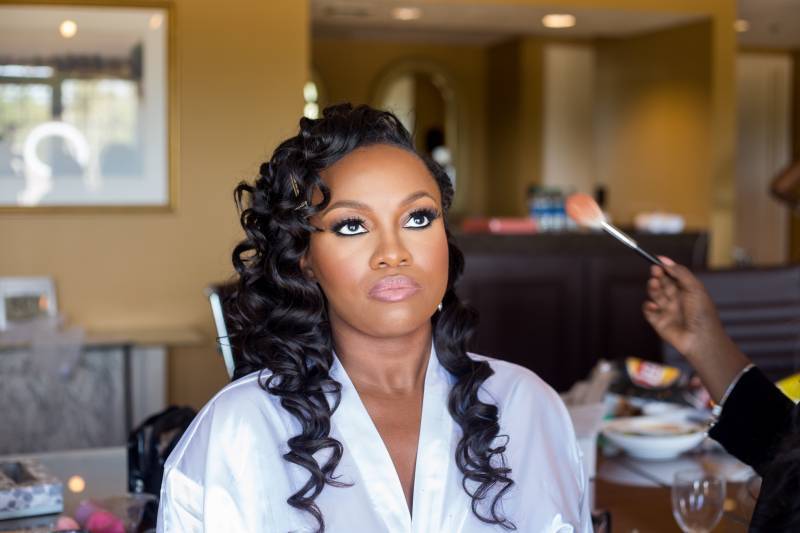 Whew! What a year! As we prepare to say farewell to 2017, let's take a moment to stroll down memory lane shall we? This year has been full of gorgeous weddings and stunning bridal looks. Although we've definitely seen some amazing gowns, and intricate accessories, today I want to focus on the most photographed feature of the day, your face! Bridal Beauty trends this year have shown that bridal makeup doesn't have to be the traditional pale nude eyes and soft lifts we've all known to be associated with wedding day beauty.
On the beauty front, brides this year have really been doing things their way! From glamorous to minimalistic, we've compiled a list of the top 7 most Pinterest worthy looks! And as a bonus, I'm going to give you some key products used to create them.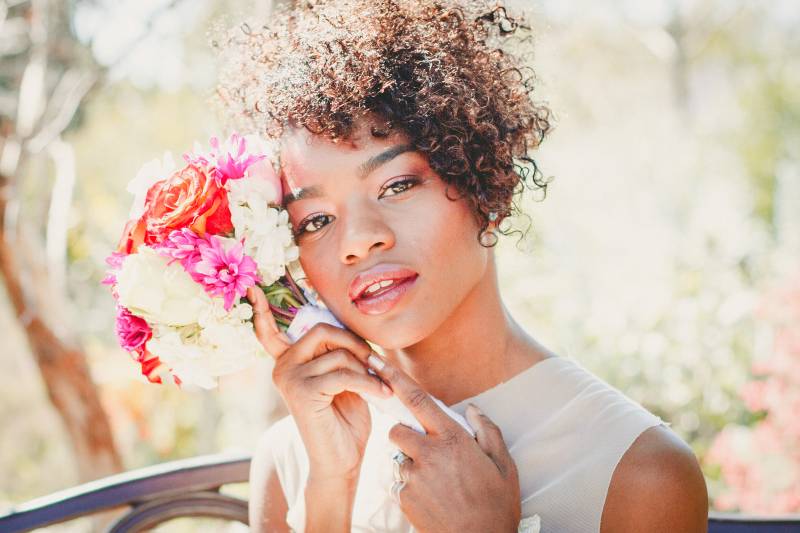 Less Is More
This look is the epitome of " I woke up like this!" I consider this a modern take on classic bridal makeup. It's fresh, youthful and effortlessly beautiful. Your complexion is really the main focus here; so you know what that means? Yep you guessed it, Skincare! Dr. Jart's Water Replenishment Cotton Sheet Mask is a go to, in order to give my brides that last boost of hydration before they walk down the aisle.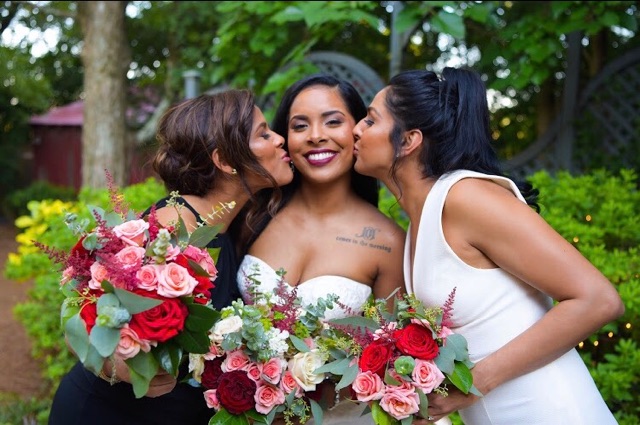 Berry Lip
A bright or vampy lip isn't quite what we'd consider to be a common bridal shade. However, when paired with a classic eye, this look is sure to be a showstopper! This shade of red also makes those pearly whites light up even more! A matte finish is preferred for extended wear and minimal transfer. MAC Cosmetics Lipstick in Diva is the perfect deep berry shade for all skin tones.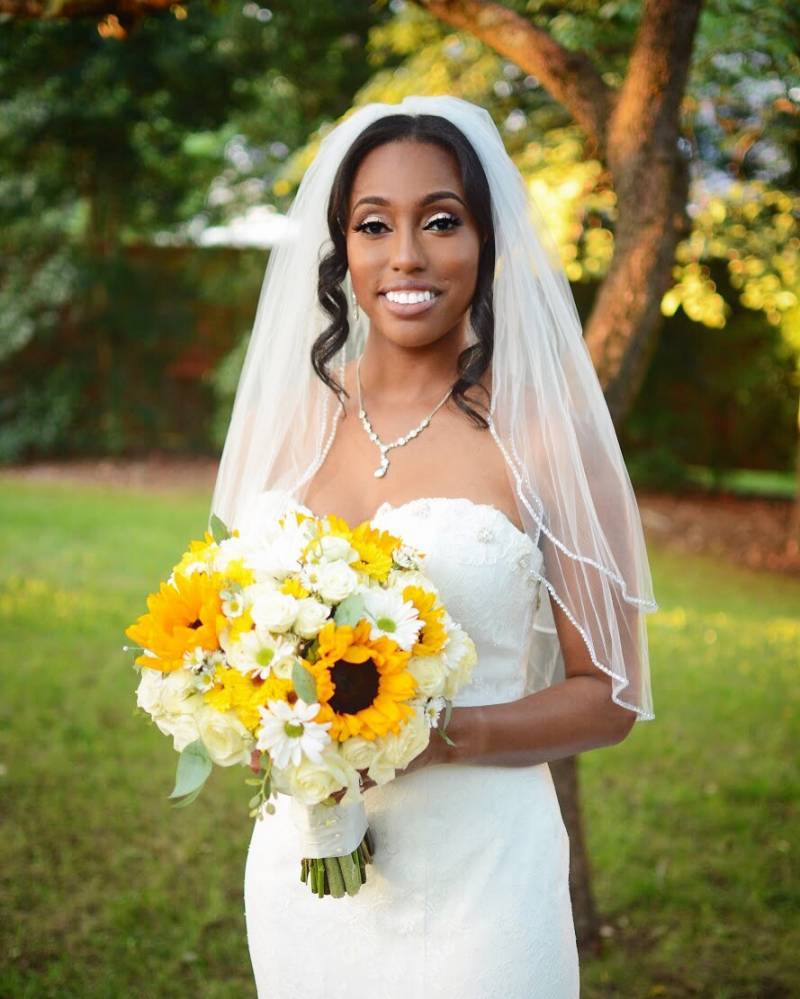 Lashed Out
Falsies have become a way of life for most women these days, so what else is a girl to do than to go bigger on her special day? I love to customize lashes for my brides. You can mix and match lash styles to get the desired look. Mink lashes are a great way to dress up the eyes and they photograph beautifully! Not to mention, you get up to 25 wears! Just want something for the day? Ardell Wispies are an all time favorite for Brides as they flatter almost any eye shape.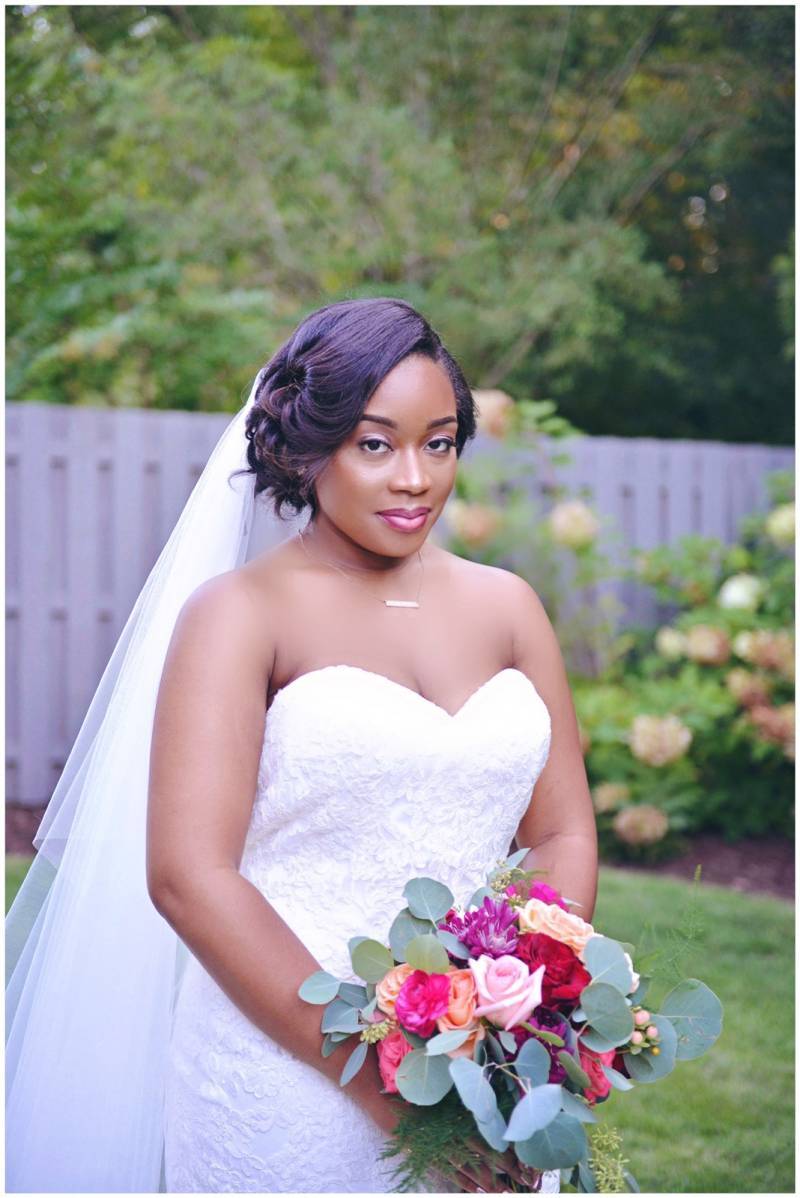 Pretty in Pink
Shades of pink have been a staple when it comes to lips. However, this season pink has been dressing the eyes of blushing brides everywhere. The perfect alternative to your usual natural or nude eye palette. It's soft and feminine and looks gorgeous against white, ivory and champagne dresses. Finding the right shade for your skin tone is the key to pulling off this look flawlessly. I've been reaching for Too Faced Just Peachy Matte Velvet Eyeshadow Palette to create these looks. I love that it has an array of shades to accommodate any bride.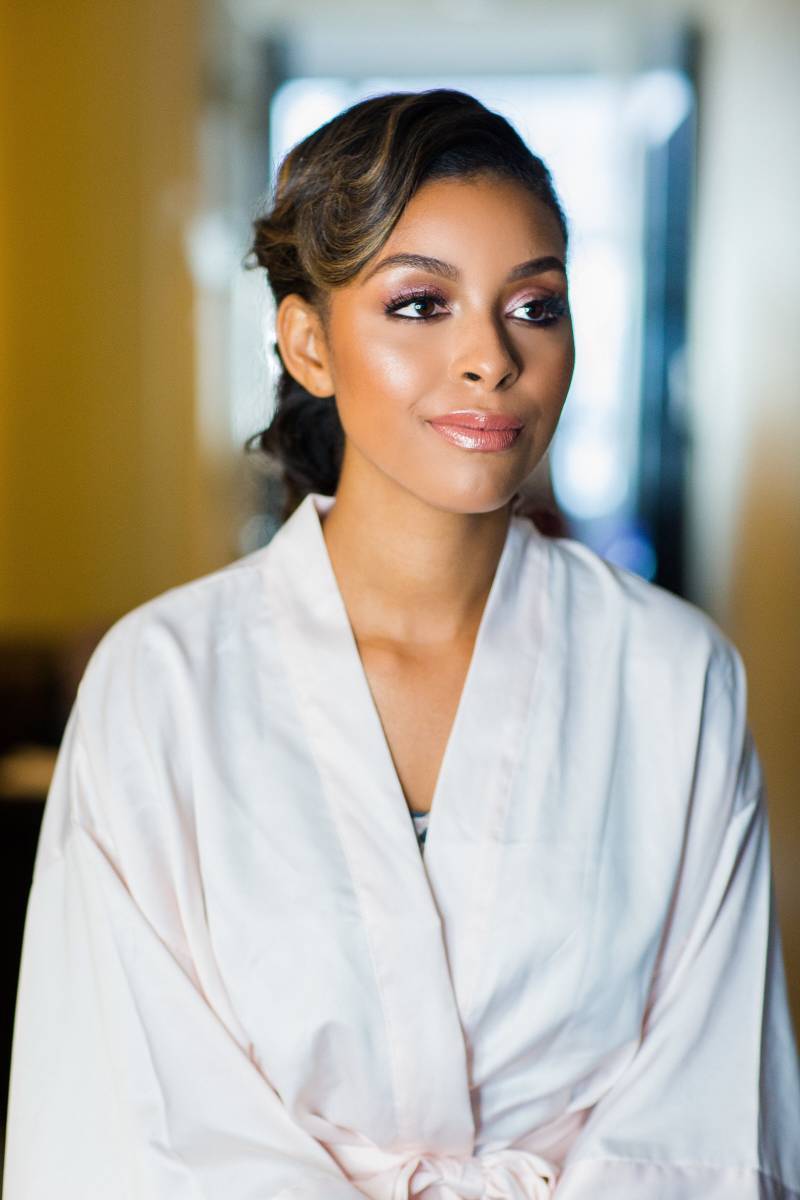 Glossy Lips
For quite some time now, the beauty world has been dominated by matte lip products. This year however, we saw a shift. One that I was happy to see again, Gloss! The glossy trend stormed runways this season and we saw everything from glossy eyes to cheeks. There isn't anything as feminine and pretty as a glossy lip. Its comfortable to wear and gives your pout the perfect pucker. I love to top off my brides lip color of choice with a sparkly gloss for the perfect pop of sheen. Bobbi Browns High Shimmer Gloss offers maximum shine and a non sticky formula that makes it a staple in my kit!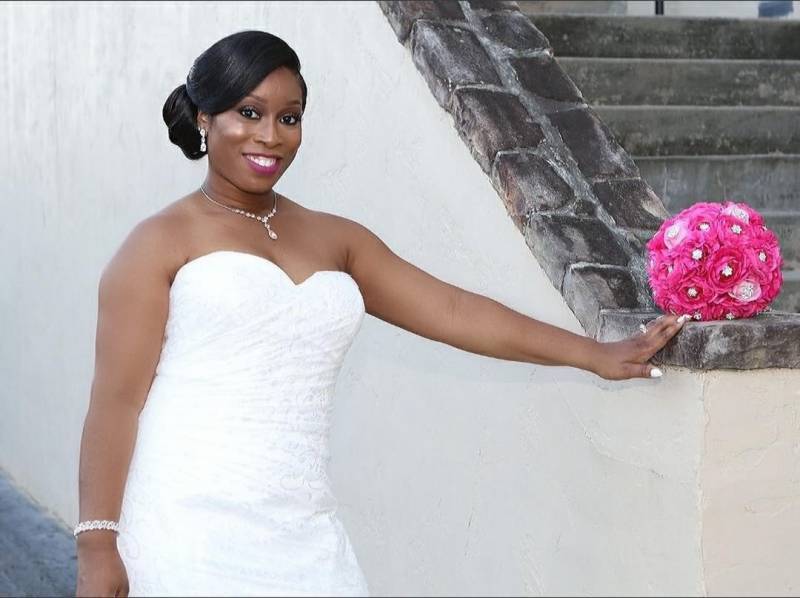 All out Glam
Old school makeup rules tell us to pick a focal feature, eyes or lips. But on your wedding day, YOU make the rules! Many brides have been choosing to toss aside old traditions and unveil a full on glam look on their day. Popping Lips and dazzling eyes have been spotted on trendy brides across the country. Stila's Magnificent Metals is the perfect liquid shadow to make sure your eyes are sparkling all across the reception dance floor. Paired with fun lip color from Urban Decays Vice line? Makes for an unforgettable Bridal Look.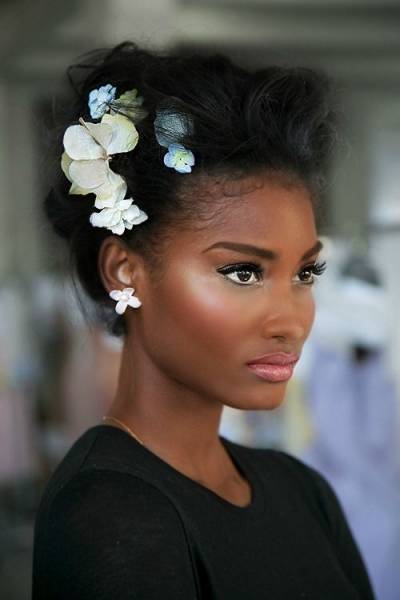 Blushed Bride
Your grandmother may have referred to it as rouge. For too long we have shied away from blush due to the unwarranted perception that it ages you. Blush hasn't had the best reputation among every day women in reference to beauty. However, this season we have seen a spike in Brides really welcoming blush in addition or as an alternative to bronzer. The right blush can add color back in to the skin and add a certain umph that you just can't go without. From warm peaches, to deep berry tones brides have been strutting ravishing looks that won't remind anyone of grandma! I've been really loving MAC's Mineralize Blush in Lovejoy for my brides of color. It's the perfect natural tone to compliments any look.
Au revior 2017, You've been loads of fun! I'm super excited to see what next season brings us! What do you think we'll see next season? You know they say trends get recycled. Ultimately, I hope brides continue to do things their way, breaking all the rules and owning their looks entirely! Besides, someone has to start the trends right? Will it be you?