Your wedding day is one of the most important days of your life. And having a flawless hairdo is essential to standing out from the crowd. It is after all, your day, so you should be the center of attention. Making sure your hair perfectly complements your dress and theme is what sets stunning brides apart from ones who don't care. Don't think your own hair is wedding ready? No problem! A quality wig can solve all your worries.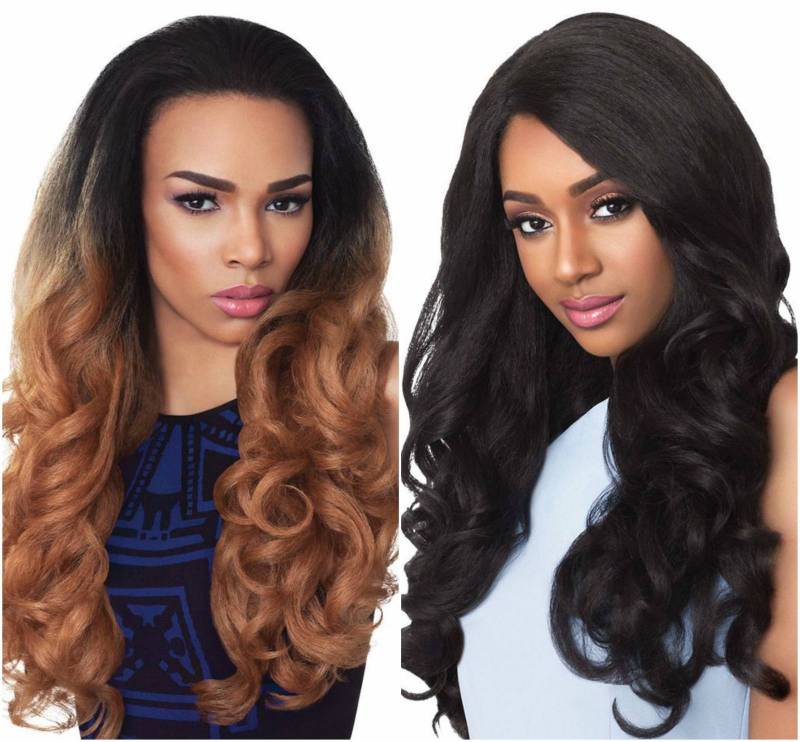 Determine Your Look
Figuring out what your overall look is going to be is the first step in finding the right wig. Will you want something long, short, colorful? Are there certain styles you're opposed to? What kind of wedding are you are you arranging? Is there going to be a veil? These are all questions you need to ask yourself. If you're not sure which direction to go, consult a trusted professional that has experience with wigs. Alternatively, if you're not planning on using hair styling services on your wedding day, it's important you get honest opinions from friends and family about your wig prior to committing. The last thing you'll want is to look "wiggy" on a day as important as your wedding. And if all else fails, you can always look towards YouTube to teach you how to slay a wig in style.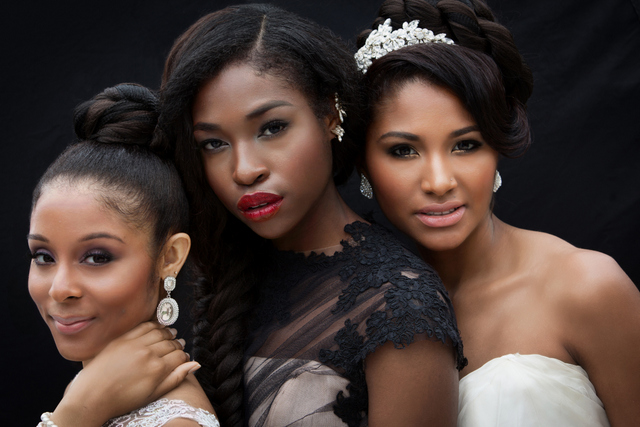 Find Your Perfect Look With Outre
Outre carries a diverse line of wigs, weaves, braiding essentials and hair pieces. Any color, texture, or length you can imagine, Outre has something that will work for you. Being a longtime staple in the black community, Outre has helped countless women rock human, synthetic and blended hair, ie. Instagram. Now, Outre is ready to help you reach your wedding hair goals. Here are a few of Outre's popular units you may want to consider on your special day:
Romantic Curls
Outre's Lacefront Stunna is the perfect choice for a polished and timeless look. If a full wig is too much for you, add a little volume and drama to your natural hair with the QuickWeave Stunna, Outre's half-wig version. This half wig in particular is great because it provides the beautifully soft curls with a naturally blended finish. Each of the Stunna wigs are available in a variety of colors, including 1, 1B, 2, 4 and many more. If you're not sure which shade will suit you best, Outre offers a comprehensive color chart. Just make sure your desired color is listed in the product description.
Traditional Updos
For brides who prefer to have their strands tucked away, Outre's Simply Swiss Lacefront Wig line is a great option for creating feminine updos and ponytails. Whether you want loose waves, spiral curls or straight hair, Outre has a wig that will work for your updo. Each wig is made from 100 percent non-processed human (Brazilian) hair, which means it can be dyed, bleached, or relaxed, while a 4 x 4-inch hand-tied swiss lace frontal and nape provide natural coverage. Sophisticated updo syling can be achieved easily with these gorgeous lacefront wigs. However, when it comes to chemical processing, please consult a professional before attempting on your wig or risk ruining your investment.
Bohemian Braids
If you prefer the boho-chic look, then Outre's versatile X-Pression line is exactly what you need. Offering lacefront wigs that feature small and large box braids, X-Pression helps brides get the low-maintenance and fashionable hairstyle of their dreams. Braids are very diverse in their nature, and whether you have a little or a lot of time to spend on your look, you'll have a less arduous time getting ready the day of with this simple style. These braided wigs can also be wrapped into a larger side braid, a half-up-half-down hairstyle, or simply be accessorized with flowers, clips or jewelry to complement your overall bridal look.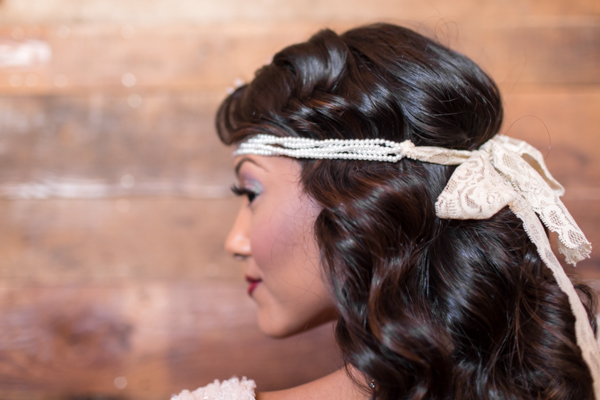 Where brides often get in trouble on their wedding day is trying to do too much at the last minute. Styling your hair before the ceremony takes up precious time that you could spend dong something else. And this is why wigs win! They're quick and efficient, so you can stay in bed and get some extra beauty rest instead of staying in a stylist's nerve-wracking chair all day.
Visit www.outre.com to find the perfect wedding day wig.
Would you sport a luxurious wig on your special day? Share your opinions in the comments below!